Cat Found Freezing Like 'Statue' in the Cold Can't Stop Thanking His Rescuers for Saving Him...
It was a bitter cold day when a couple spotted what looked like a "statue" outside a house. Laura Wilhelm-Bruzek, avid animal rescuer, knew something did not look right and urged to turn around to investigate.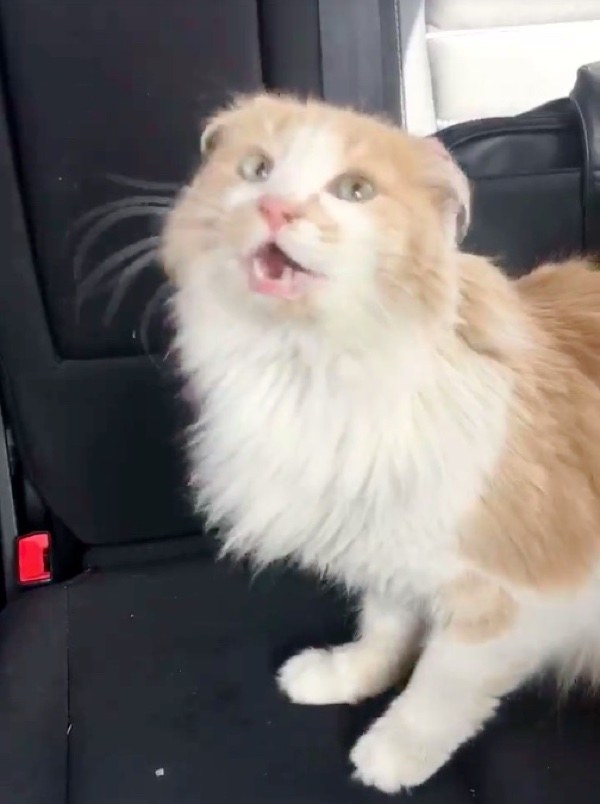 Laura Wilhelm-Bruzek of Paws for the Cause
"We passed a little shack of a house in a poor area with a cat pancaked against the window outside. He was not moving, eyes closed when we found him. I honestly thought he might have been dead, my husband was convinced it was a statue," Laura, director of Paws for the Cause, told Love Meow.

When they approached the cat, he stood up and walked right over, meowing loudly and shaking as if he was pleading for help.
"I was really shocked that he could even move but I think he knew someone was finally coming to help. I imagine he was out there for months to get that kind of frostbite."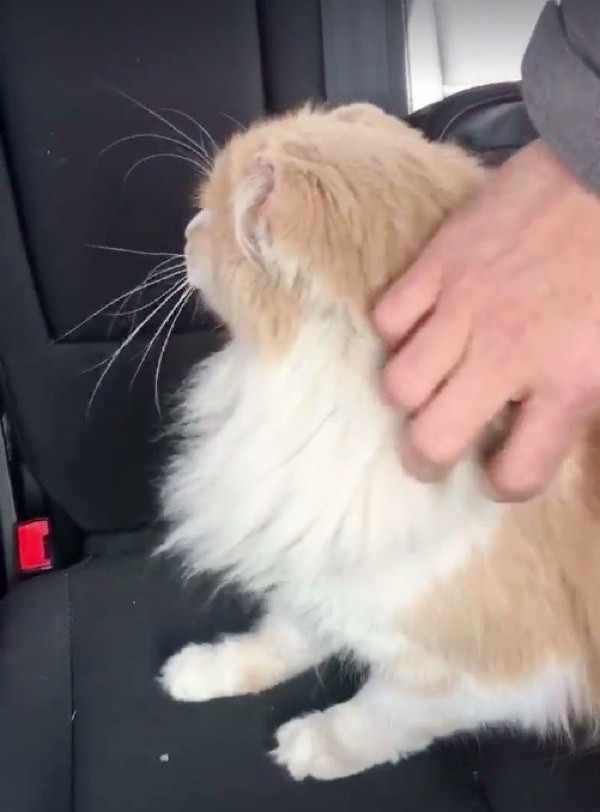 Laura Wilhelm-Bruzek of Paws for the Cause
They managed to get him warmed up and took him straight to the vet. "He's skinny, his ears are a mess, he's matted, but he's one of the most lovable kitties I've ever rescued from that kind of traumatic situation."
On the way to the vet, the kitty kept meowing loudly as if he was trying to tell his rescuers how grateful he was to have someone to help him.
The ginger cat is estimated to be around 1 - 1.5 years old, underweight with severe frostbite.
Hours after the rescue they brought him to his foster home. As he was checking out the new surroundings, he was particularly curious about the heat vent and was drawn to the warmth. They gave him a warm blanket and he tucked himself right in, purring up a storm.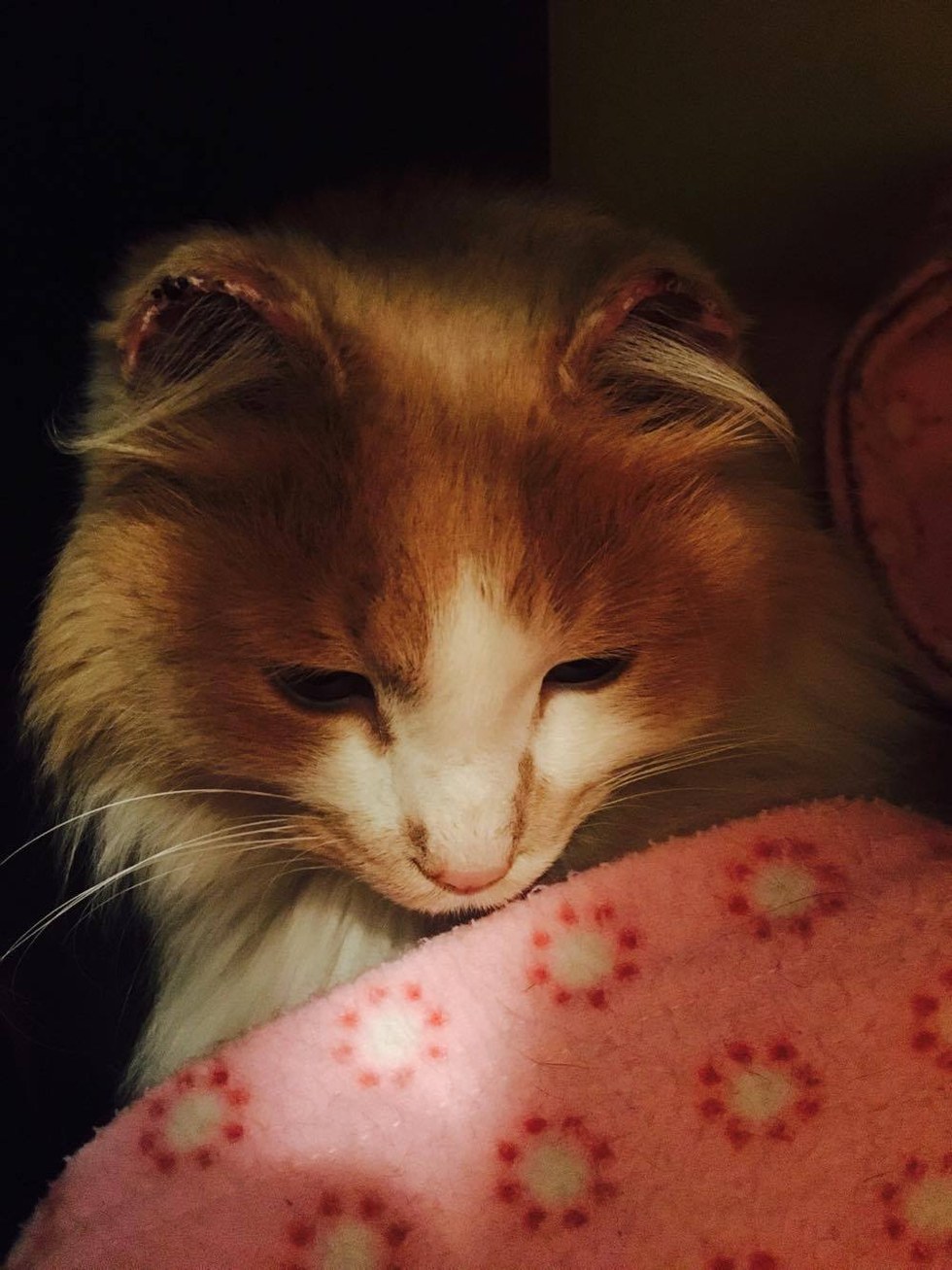 Laura Wilhelm-Bruzek of Paws for the Cause
They named him Porter, and the little guy finally found a comfortable spot to lie down for the night and get some shut eye.

This sweet ginger is now recovering from the cold and can't get enough of pets and warmth.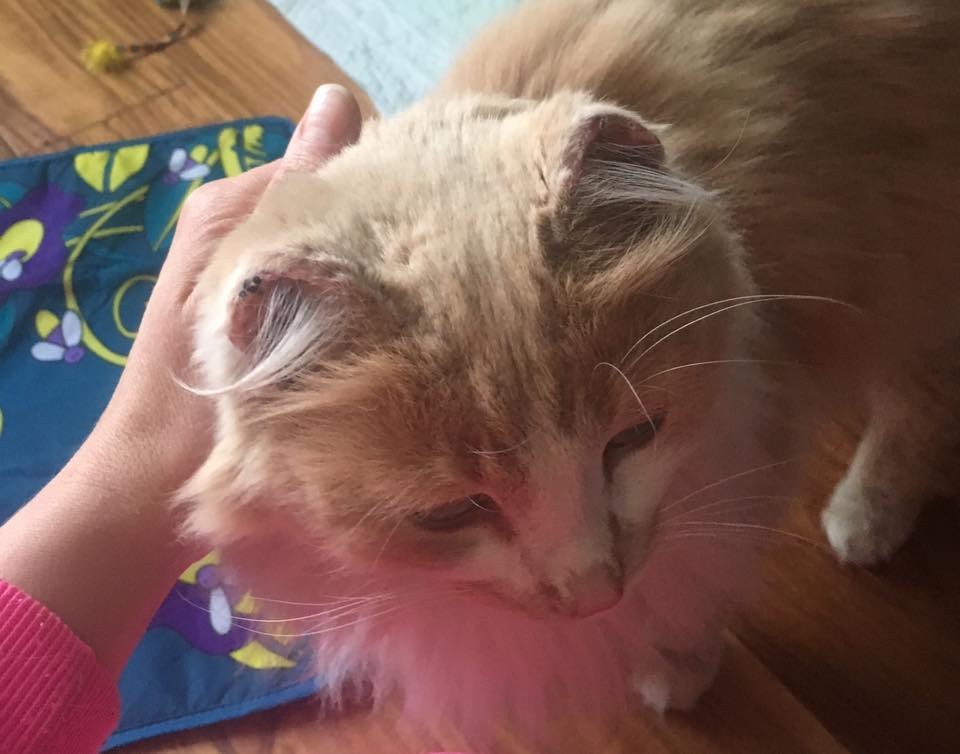 Laura Wilhelm-Bruzek of Paws for the Cause
"It's another very cold and windy day here. Thankfully that's no longer a concern for Porter," Laura said.
"This morning I walked in to see him bathing in the sun on the cat tower. He even ate a few bites of food, as long as I continued to pet him."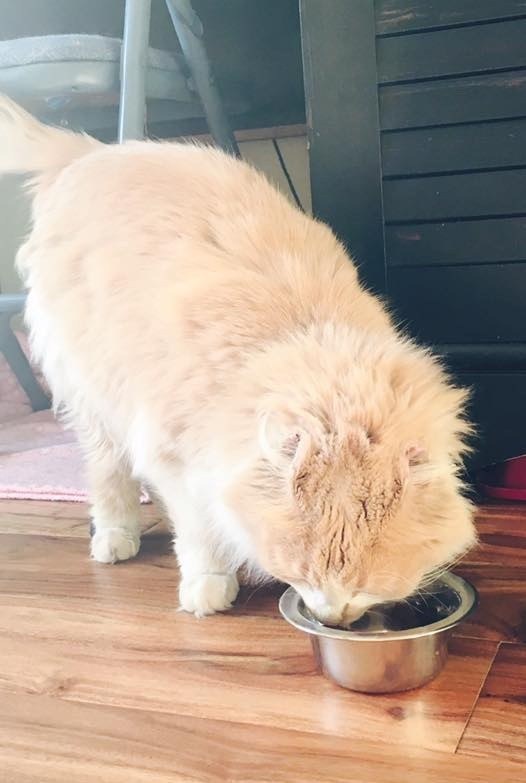 Laura Wilhelm-Bruzek of Paws for the Cause
"He's completely exhausted and hasn't moved from his kitty tower all day. I think he's finally let his guard down," Laura told Love Meow.
"Porter is just enjoying the warmth of being in a home again."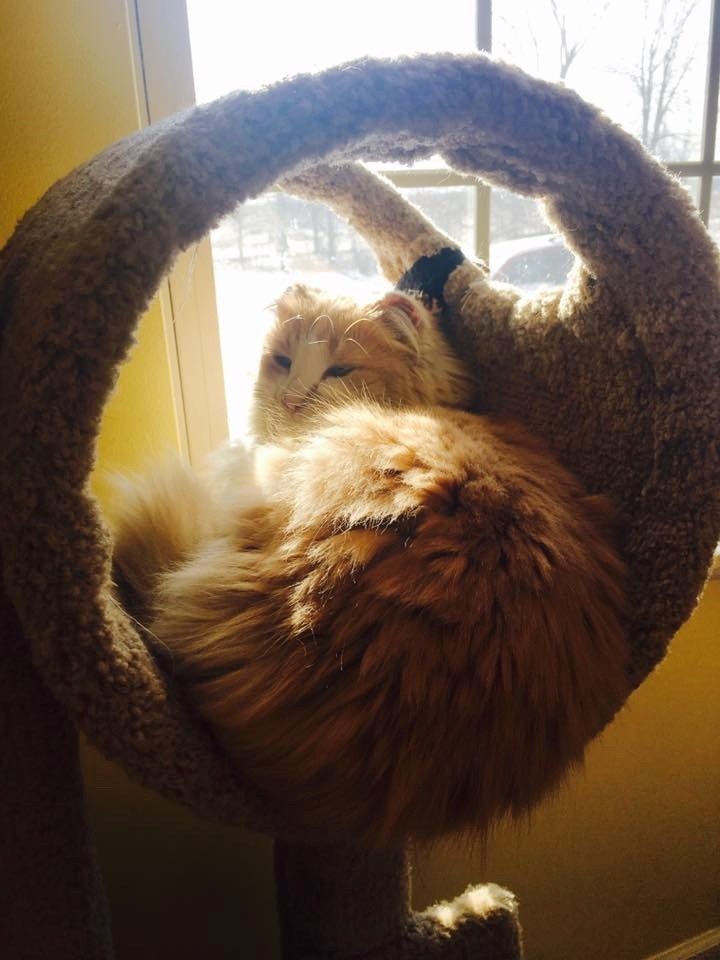 Laura Wilhelm-Bruzek of Paws for the Cause
Porter is happy to be warm, safe and loved.
Share this story with your friends. Follow updates on Porter at Snow's Page on Facebook. If you would like to support their rescue efforts, click here to see how you can help.
Related story: Couple Saves Kittens from Freezing Cold But After 20 Minutes of Snuggles...