A very brave cat with a tumor the size of a baseball never gave up. Her rescuers saved her from death row and helped her restore her smile.
Meet Keta the cat!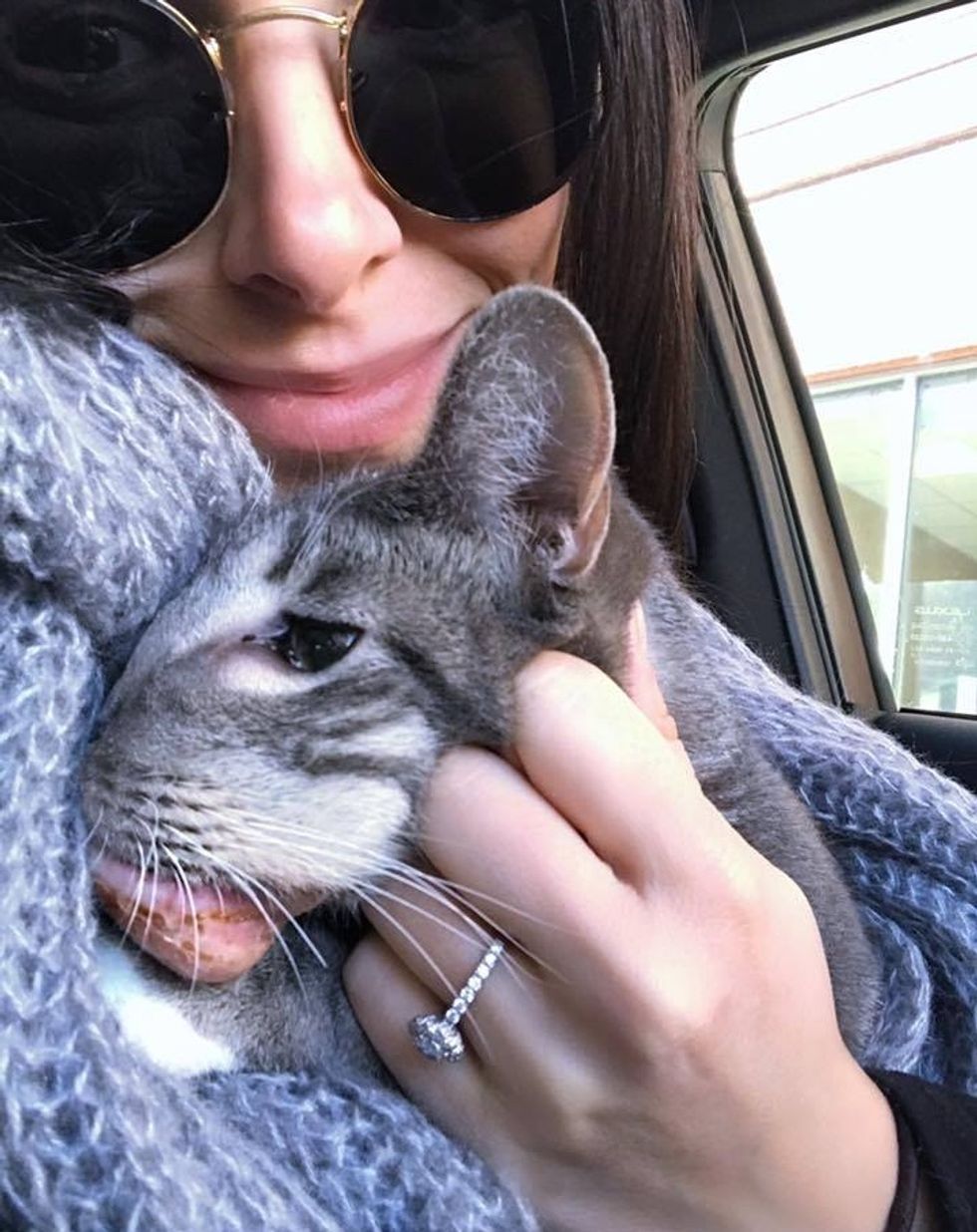 Photo: Unwanted NYC Pets
This beautiful cat ended up on the streets living as a stray until she was taken into a kill shelter where her life became uncertain.

The first thing they noticed was the tumor on her mouth. It was so big that it deformed her face. As her clock was ticking, she caught the eye of Unwanted NYC Pets, who pulled her from the shelter and gave her a second chance at life.
They were determined to save the cat no matter how challenging it might be. The rescue group consulted many doctors, hoping to find the best way to help the kitty.
Despite having a baseball sized tumor on her mouth, Keta ate her heart out every time there was food in front of her. This sweet kitty wanted to live and get stronger so much that she just kept fighting for her life.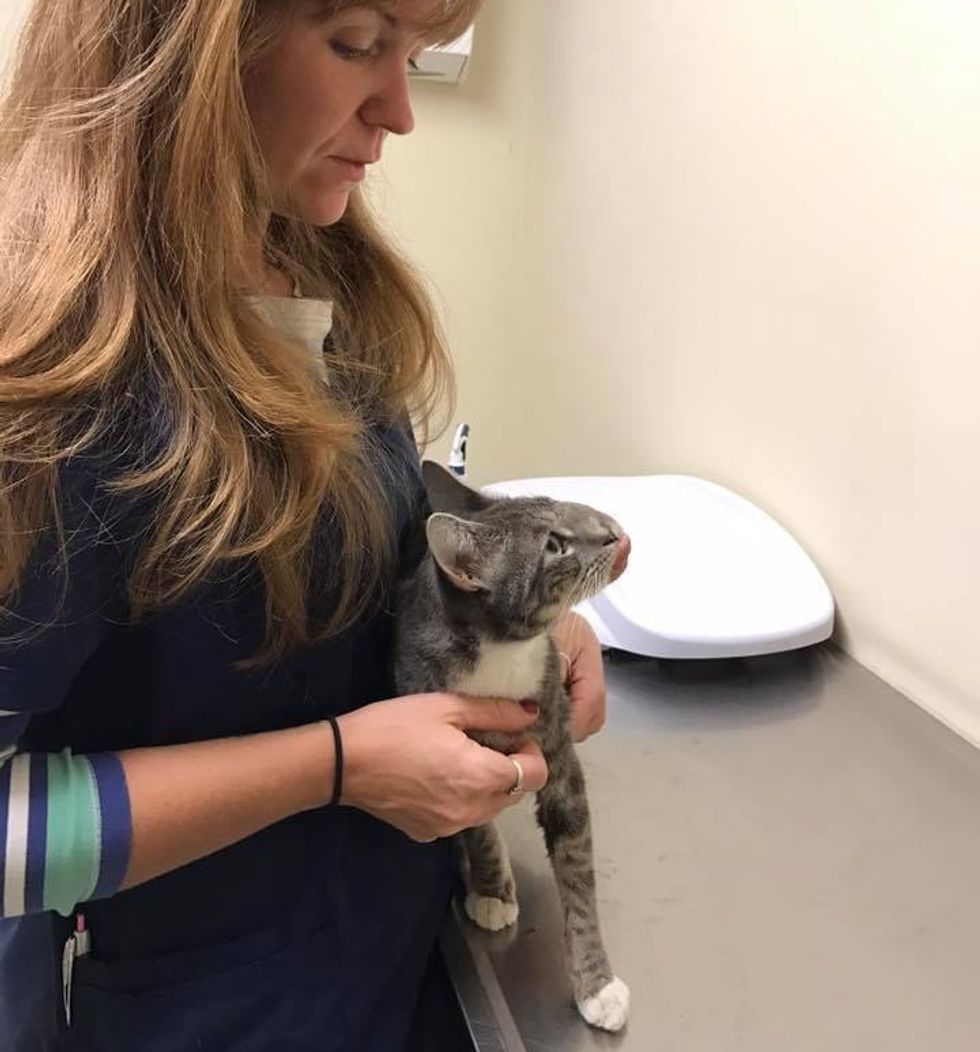 Photo: Unwanted NYC Pets
"After speaking with many different doctors and having tests done we decided to go forward with the surgery to remove it even though she could have lost an eye, be on a feeding tube or be so deformed no one would want to adopt her," Unwanted NYC Pets said.
"Luckily none of this came true."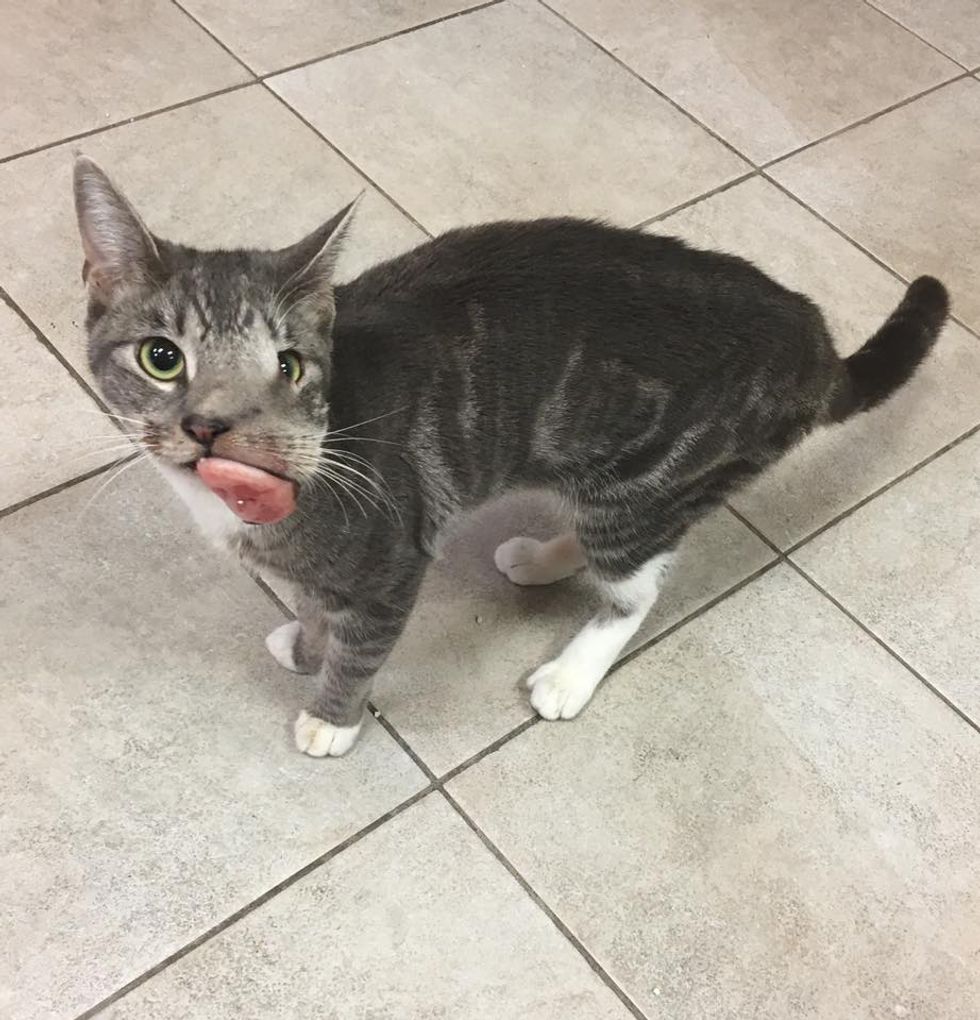 Photo: Unwanted NYC Pets
Keta allowed her rescuers to biopsy her tumor, X-ray it and clean it. She knew they were trying to help her get better and purred back to show them her gratitude.
"At under a year old, we simply can't give up on her," they said.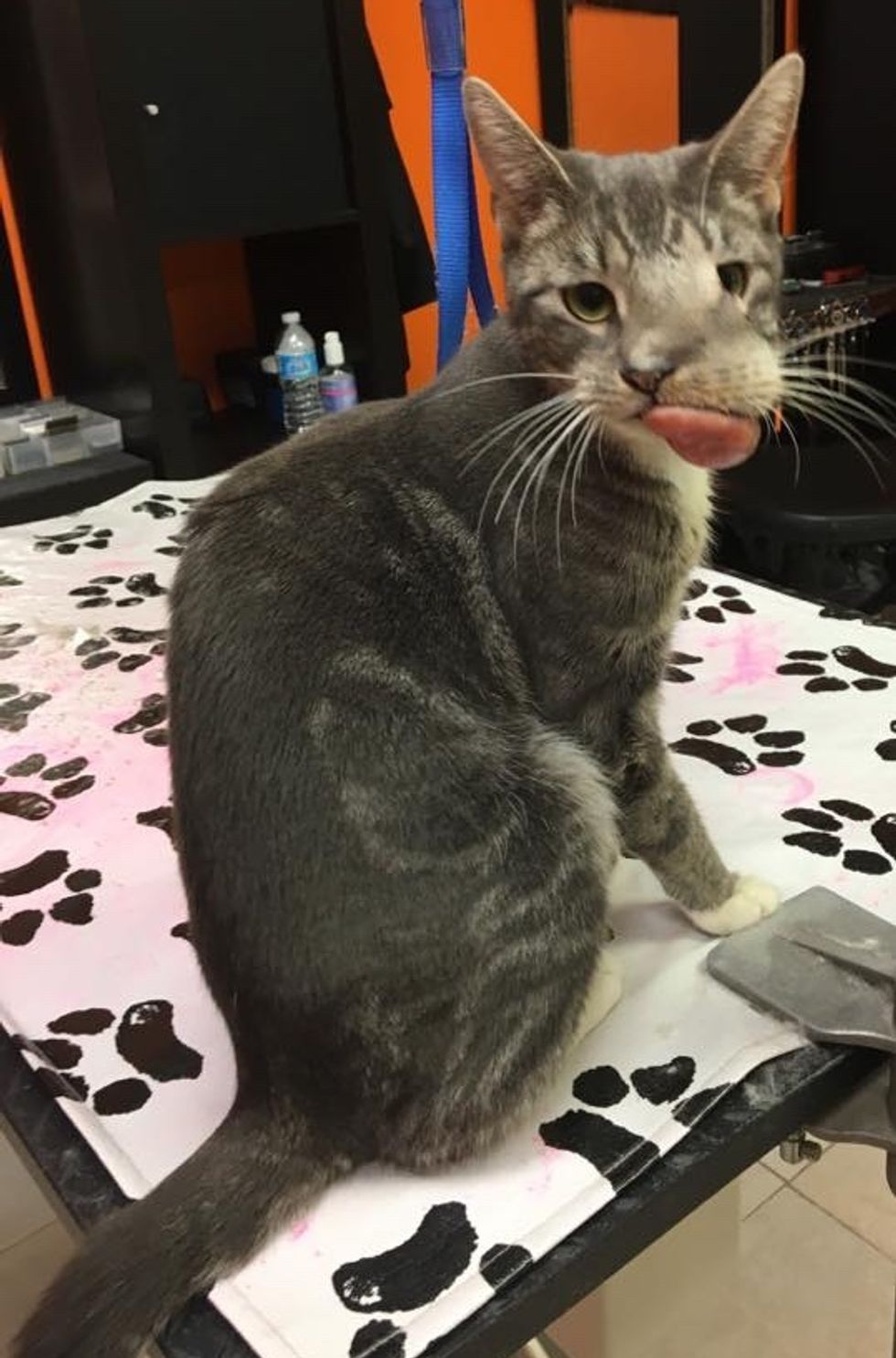 Photo: Unwanted NYC Pets
Dr. Tomas Infernuso worked his magic to remove the tumor successfully and help her find her beautiful smile.
Keta is recovering incredibly. Her skin is tightening and her appetite is strong. She's come out of her shell and is loving life to the fullest.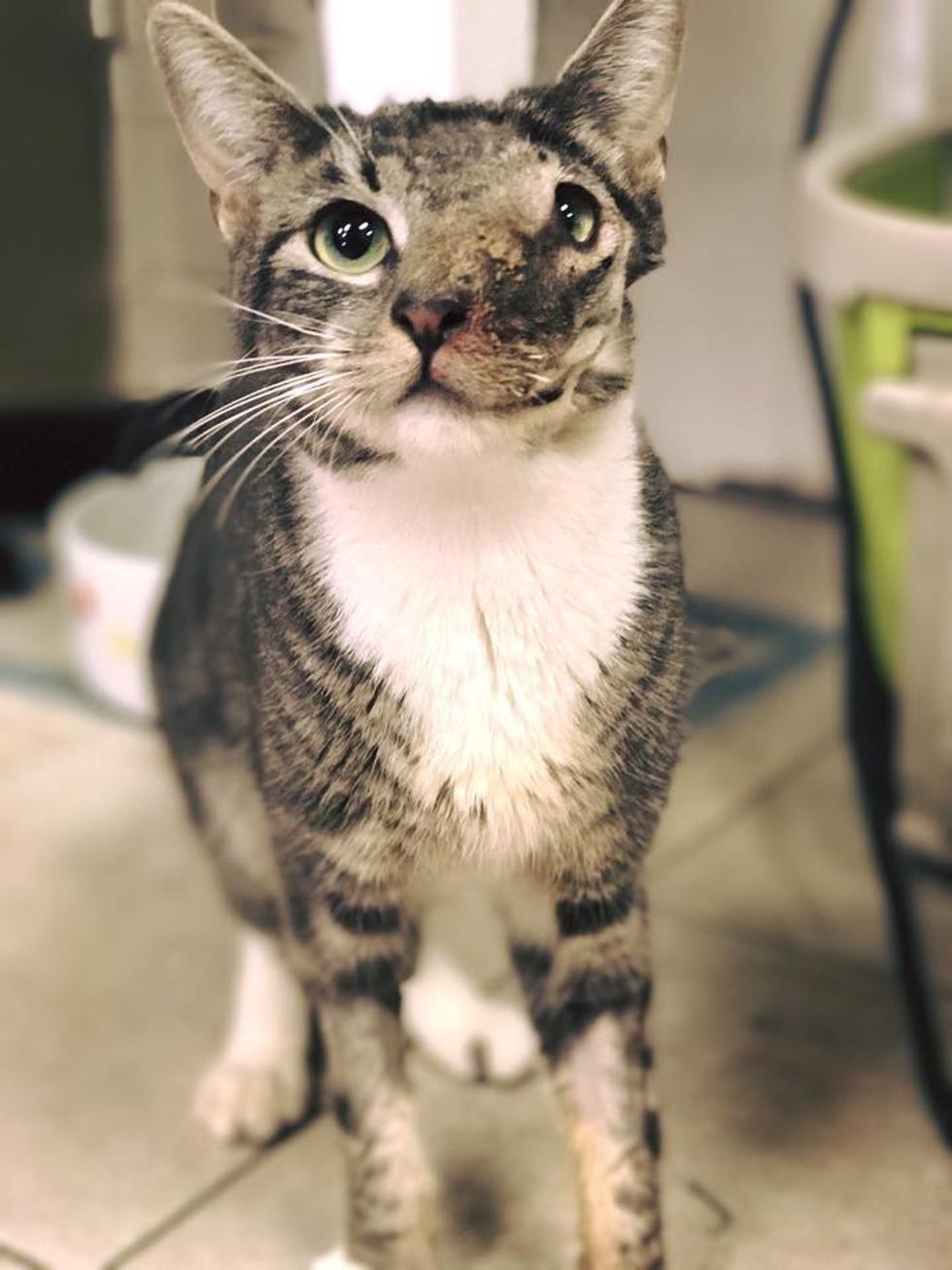 Photo: Unwanted NYC Pets
This courageous kitty never gave up and neither did her rescuers.
Not only did they save her life, but they restored her gorgeous smile. Now she can eat normally, and it makes her very happy.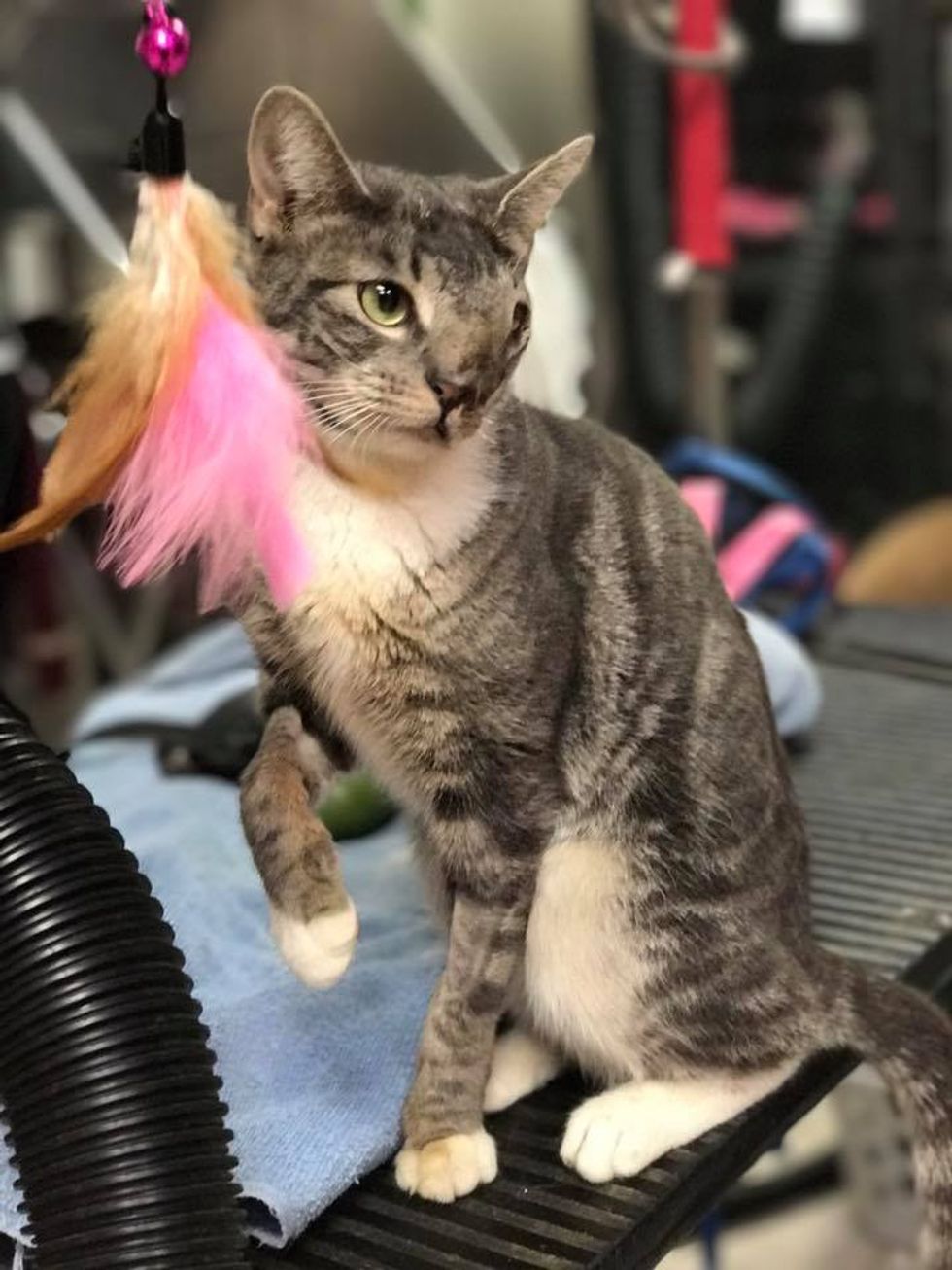 Photo: Unwanted NYC Pets
Keta is back to being a happy, rambunctious little kitty, but she is still waiting for someone to scoop her up this Christmas so she could be loved and spoiled as she should.
"She loves Christmas and wishes to have a home more than anything else!"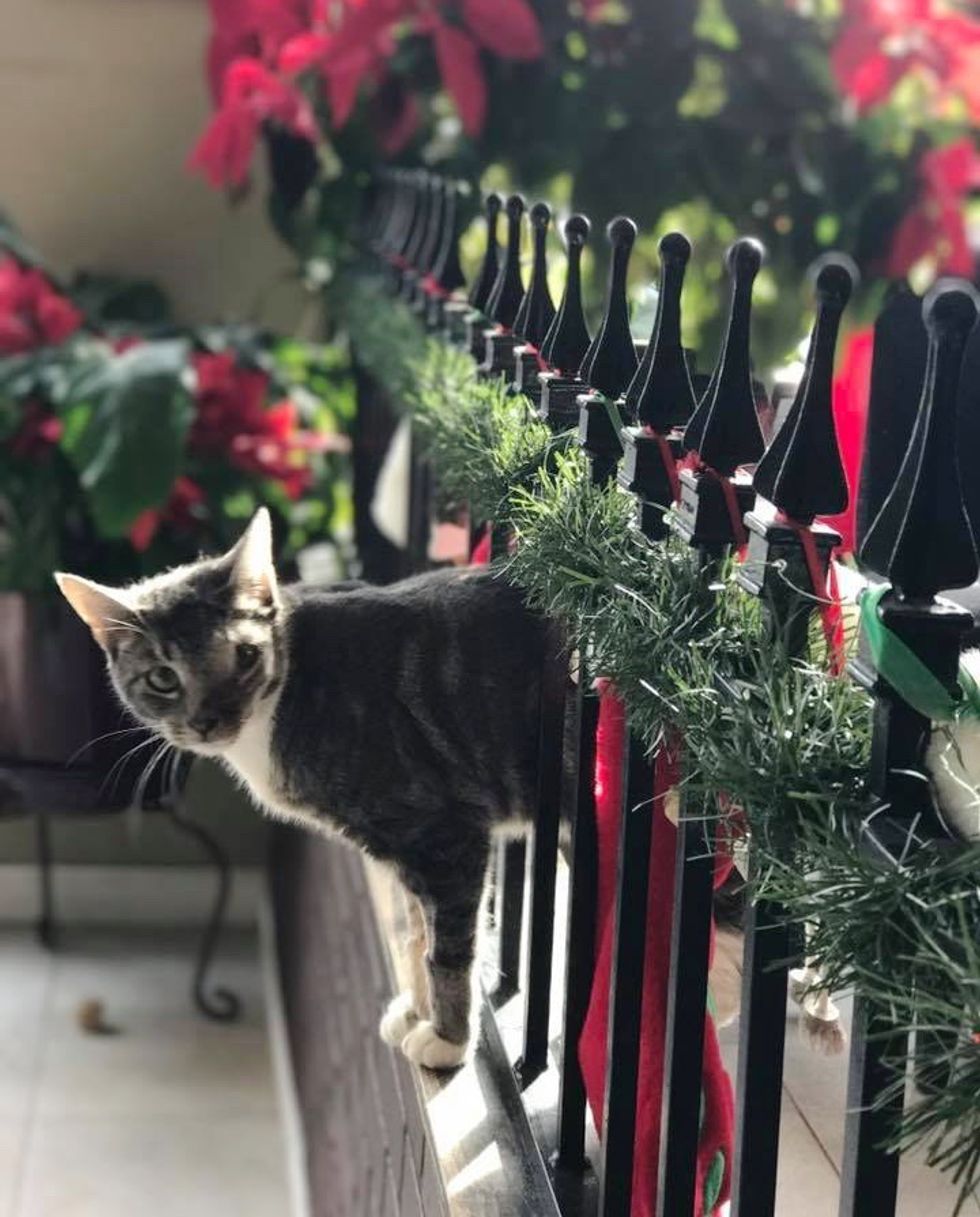 Photo: Unwanted NYC Pets
Updates:
"Keta has been adopted and is loving her life with her fabulous family," Unwanted NYC Pets said via Facebook.
"She is loving, silly and present... she doesn't hide at noises, doesn't run away from strangers... she is the perfect companion..."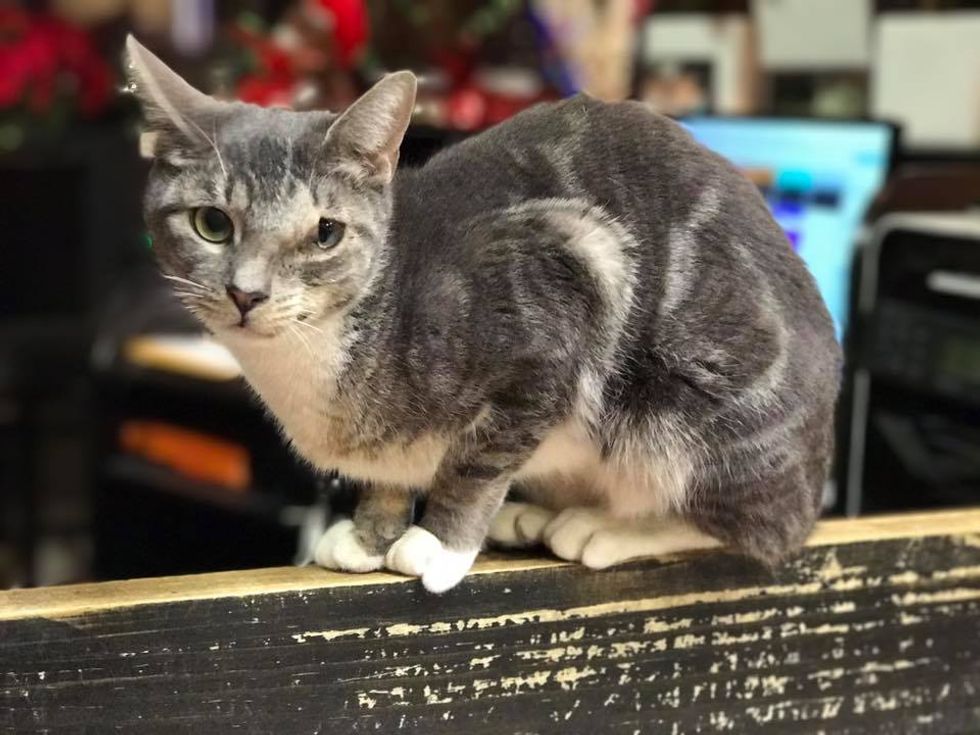 Photo: Unwanted NYC Pets
She's come such a long way! Keta chillin' with her birdie friends.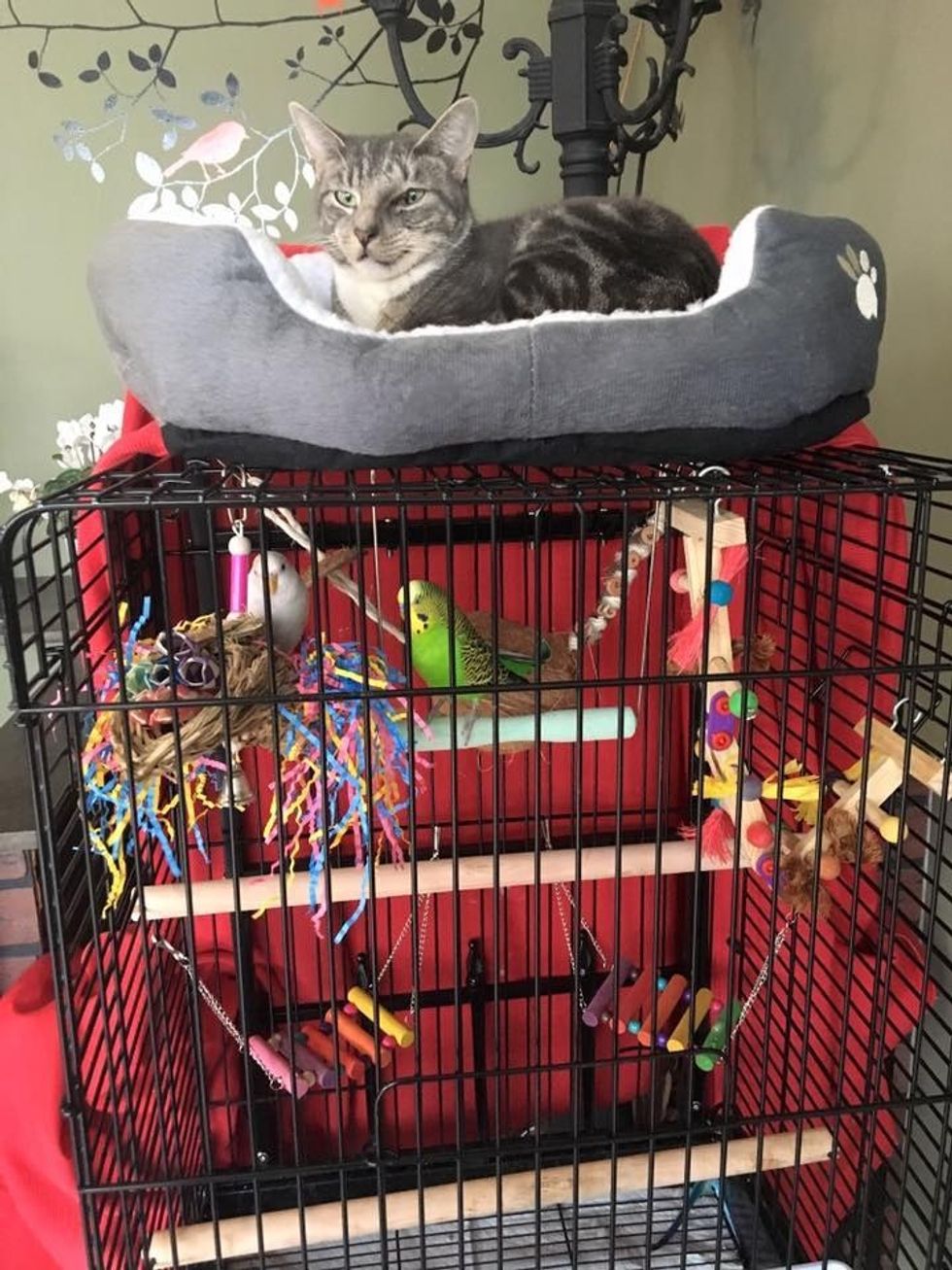 Photo: Unwanted NYC Pets
Look at that smile!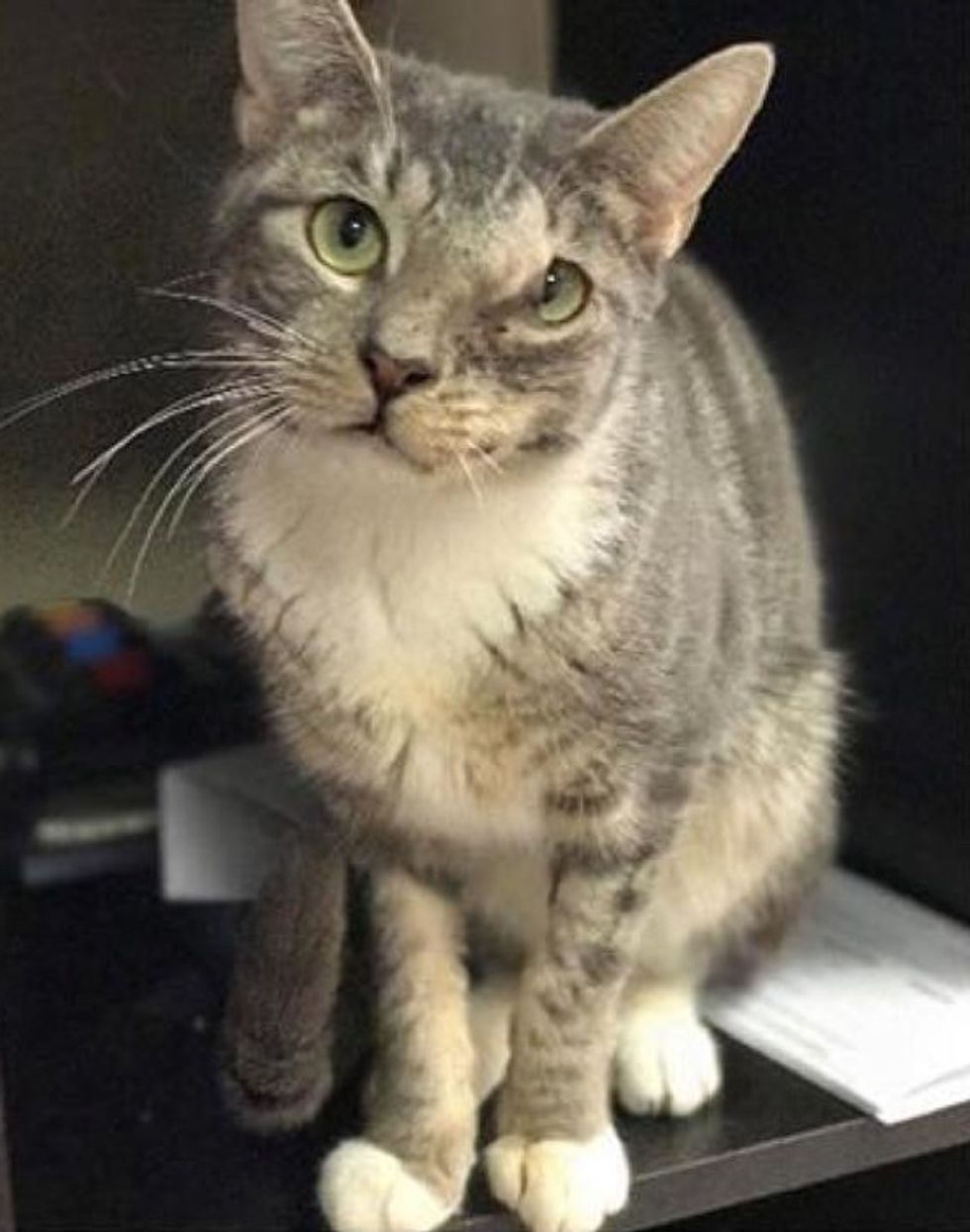 Photo: Unwanted NYC Pets
Happy and loved!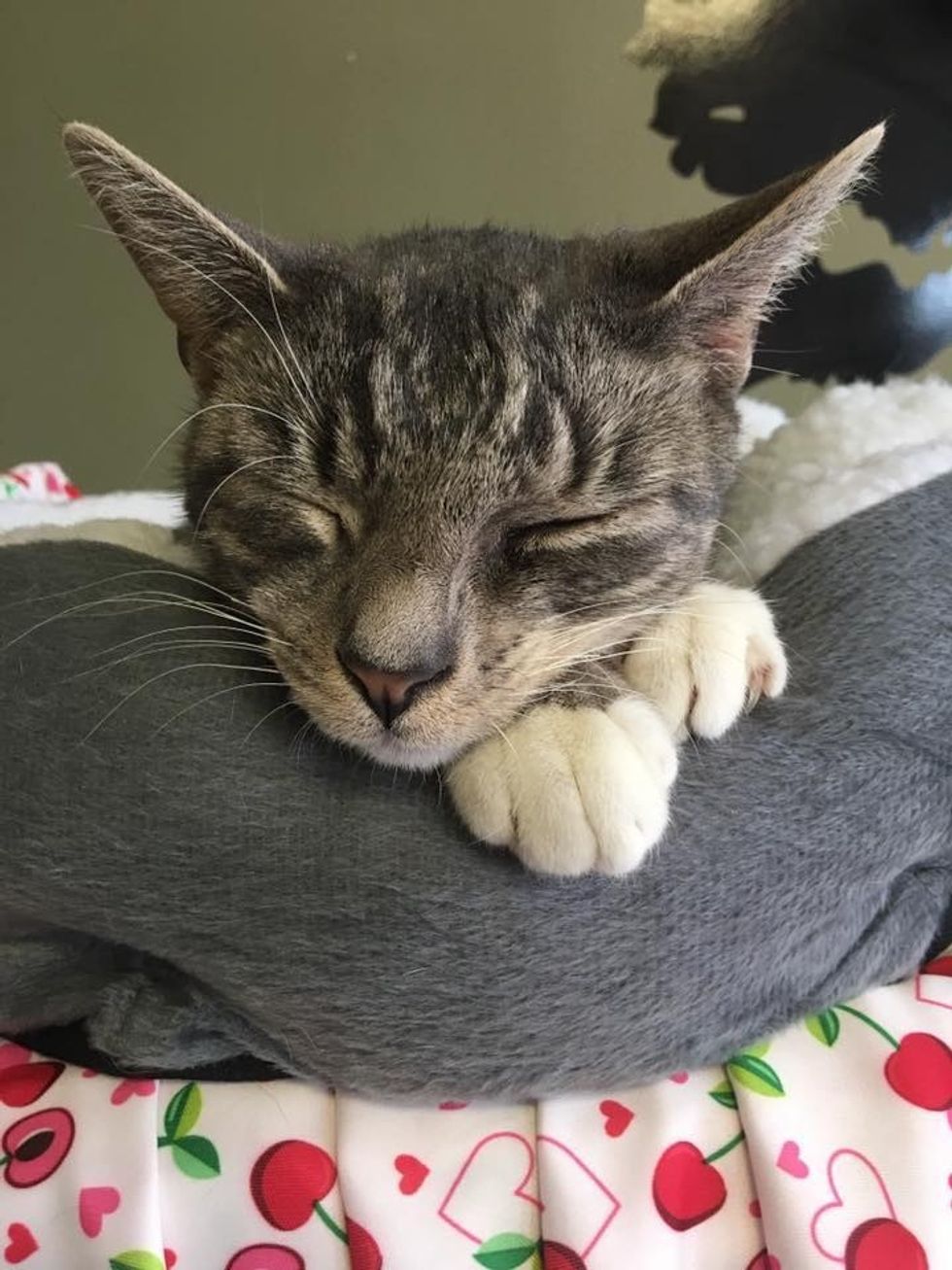 Photo: Unwanted NYC Pets
Look at her now!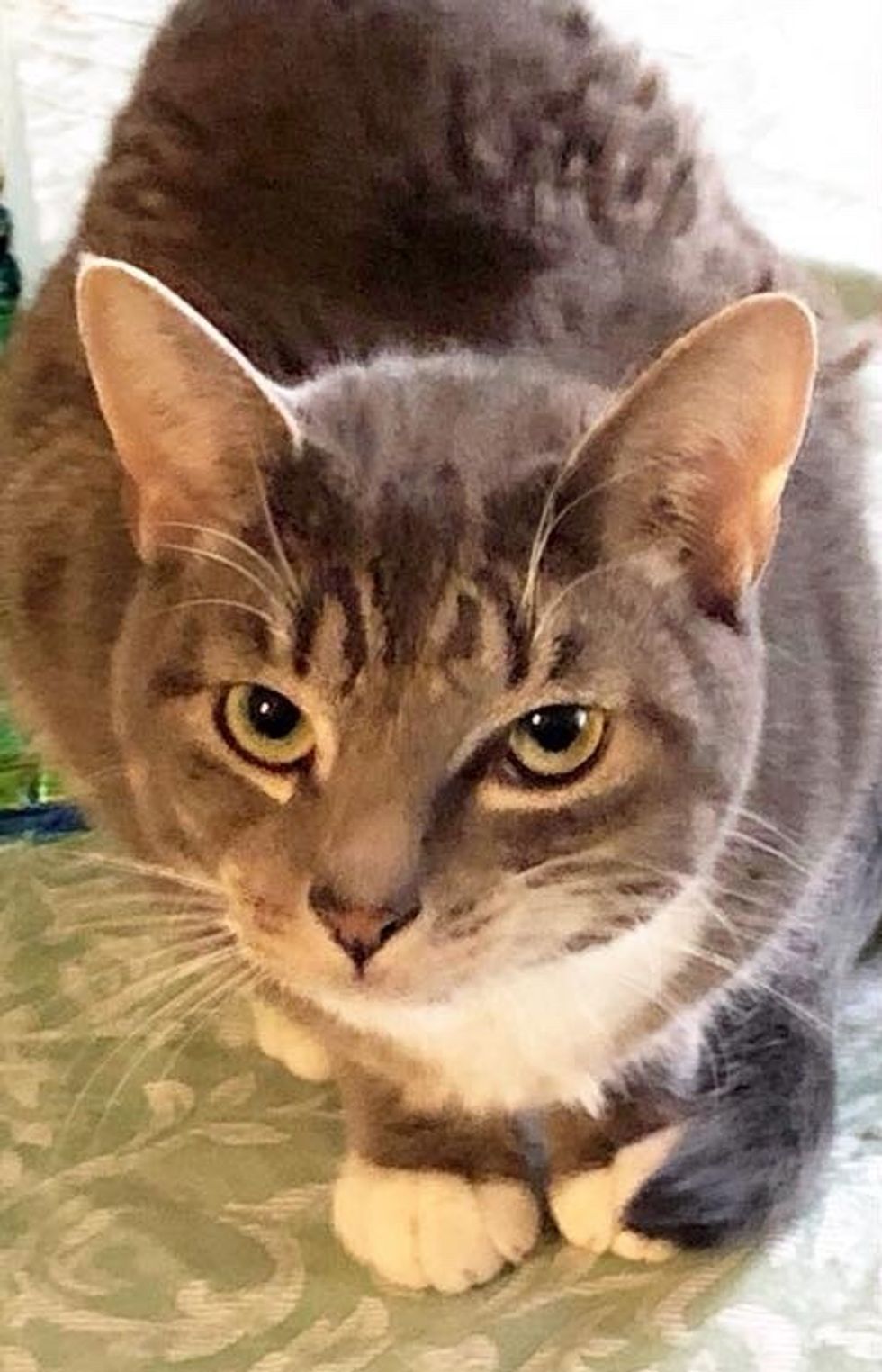 Photo: Unwanted NYC Pets
Share this story with your friends. Follow Unwanted NYC Pets on Facebook. If you would like to support their rescue efforts, click here to see how you can help.

Related story: They Got Her Out of Shelter, Now She Has a Constant Smile on Her Face
(Last update: June, 2018)