A five month old kitten has found a new brother with long ears and a wiggly nose.
Ever since Denzou the Scottish Fold kitten came to his new home, Shibazou the two-year-old bunny took to the little feline friend as his own. He welcomed him into his comfy nest for a tour and even shared his bed with the little kitten.
Shibazou acts like a big brother when Denzou is around. He guards him, never lets him out of his sight and snuggles with him when they nap. Shibazou tolerates the little kitten's mischief and many antics and is always there to keep him company.
More info on Instagram @ s2102s.
The bond they share is simply adorable!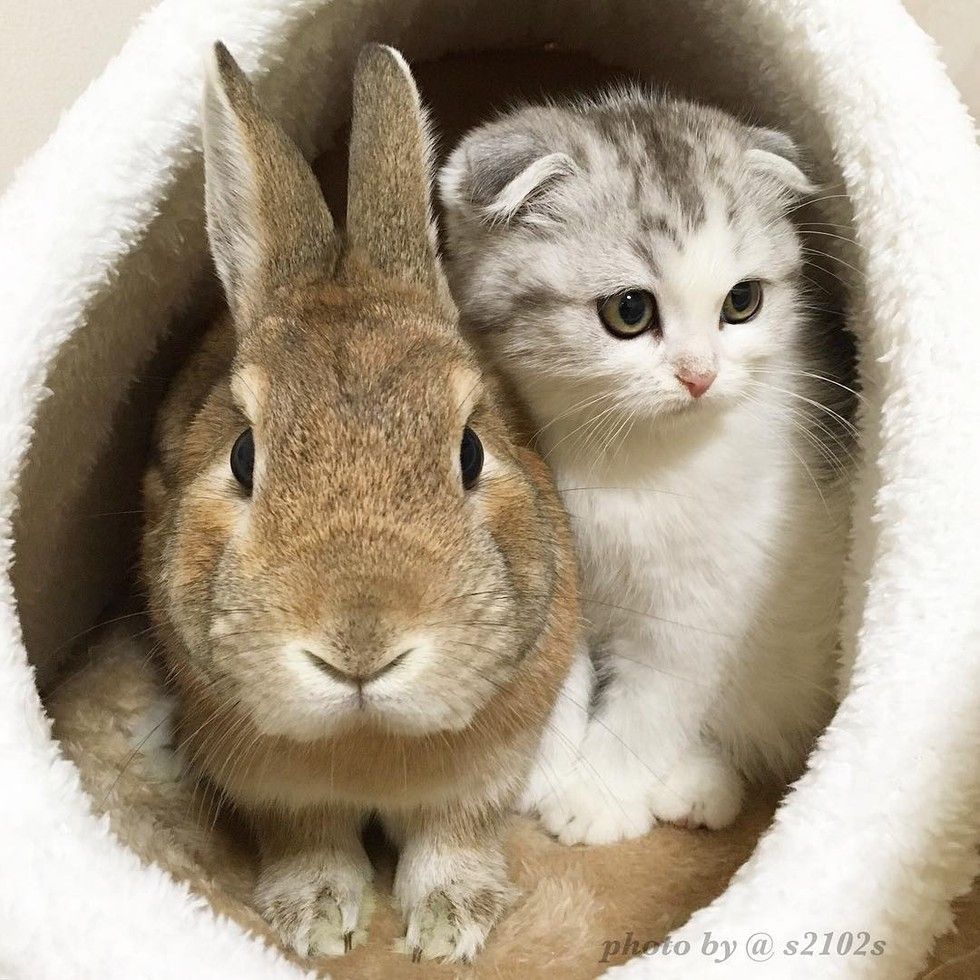 Photo: @s2102s
Snuggle time!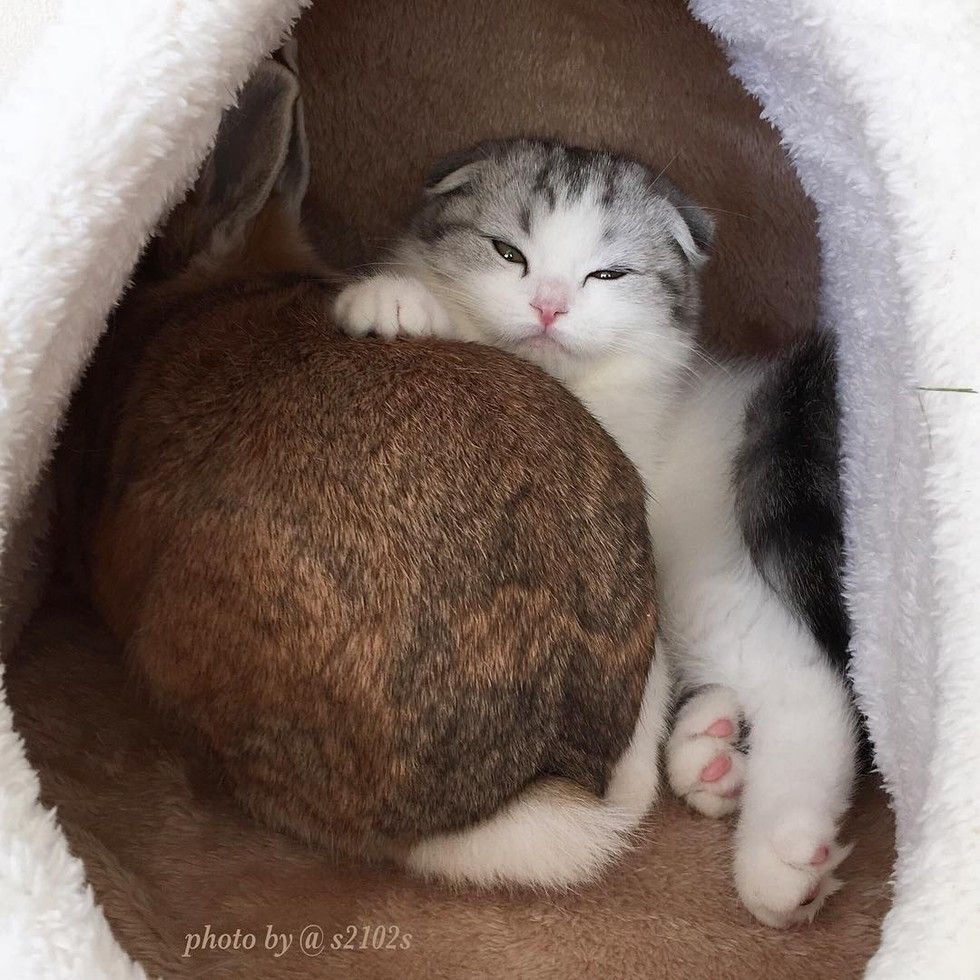 Photo: @s2102s
Denzou likes to be where his brother is, and Shibazou always makes sure he doesn't get in trouble.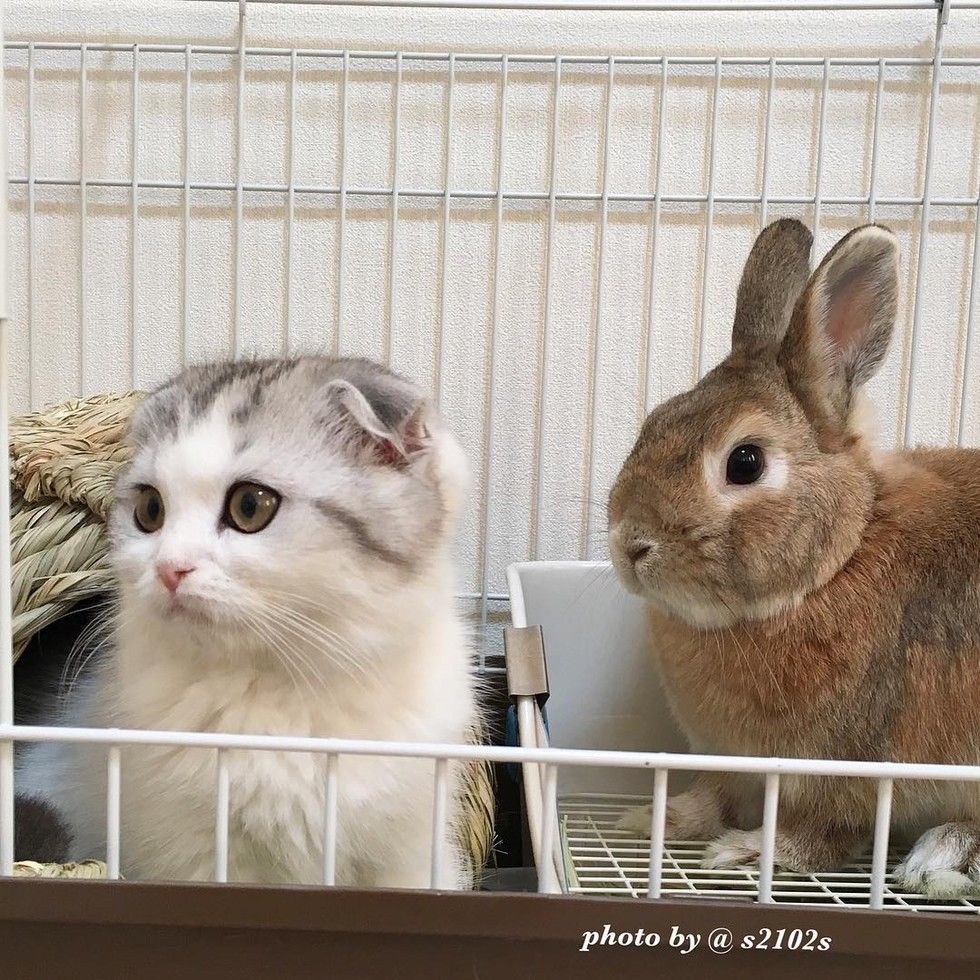 Photo: @s2102s
Watch this cute video. The ending is precious!
Denzou looks up to his brother and follows him around the house.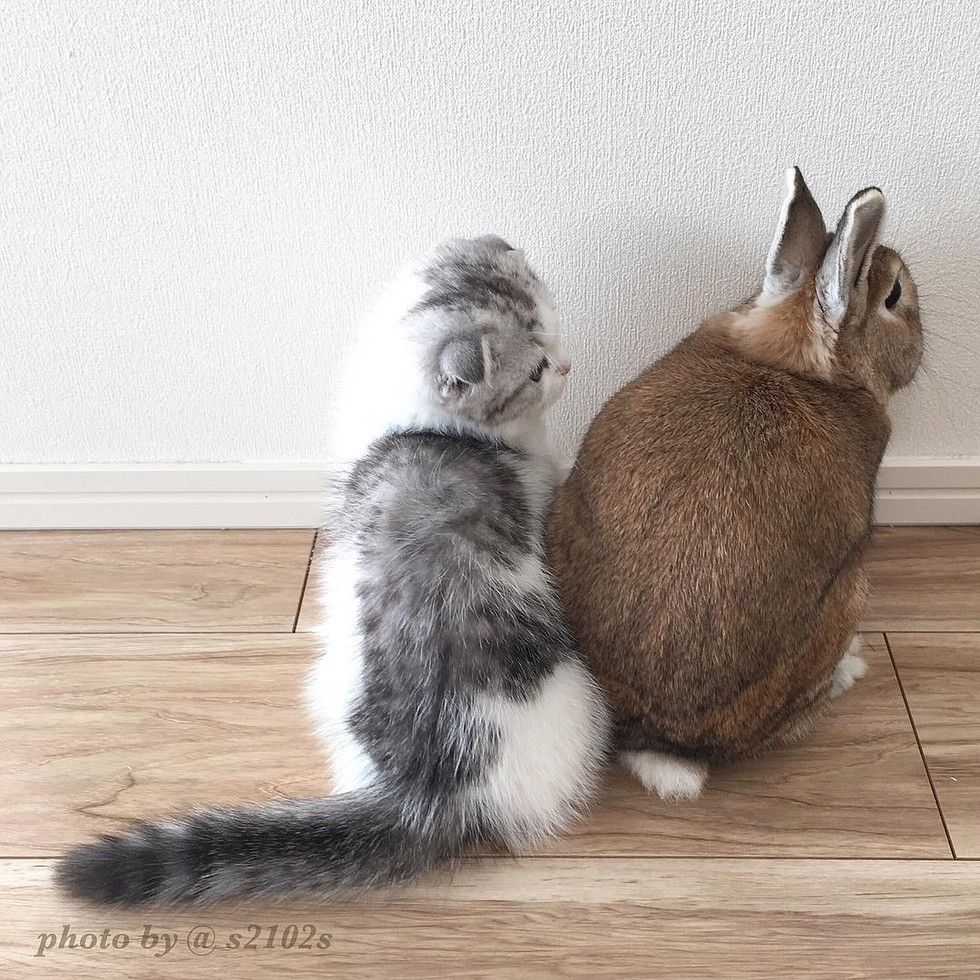 Photo: @s2102s
He's always curious about what Shibazou eats.
This is what family meal time looks like!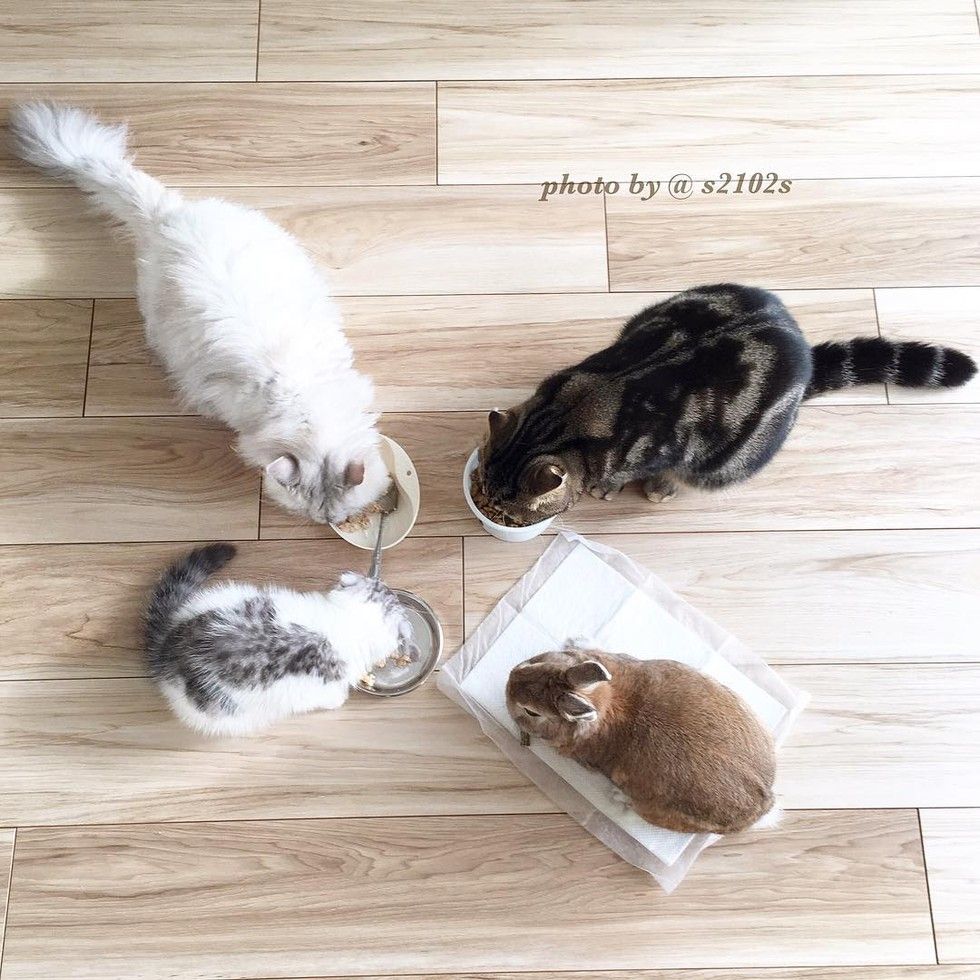 Photo: @s2102s
Denzou taking a nap in Shibazou's bed.
Shibazou watches him fall asleep :).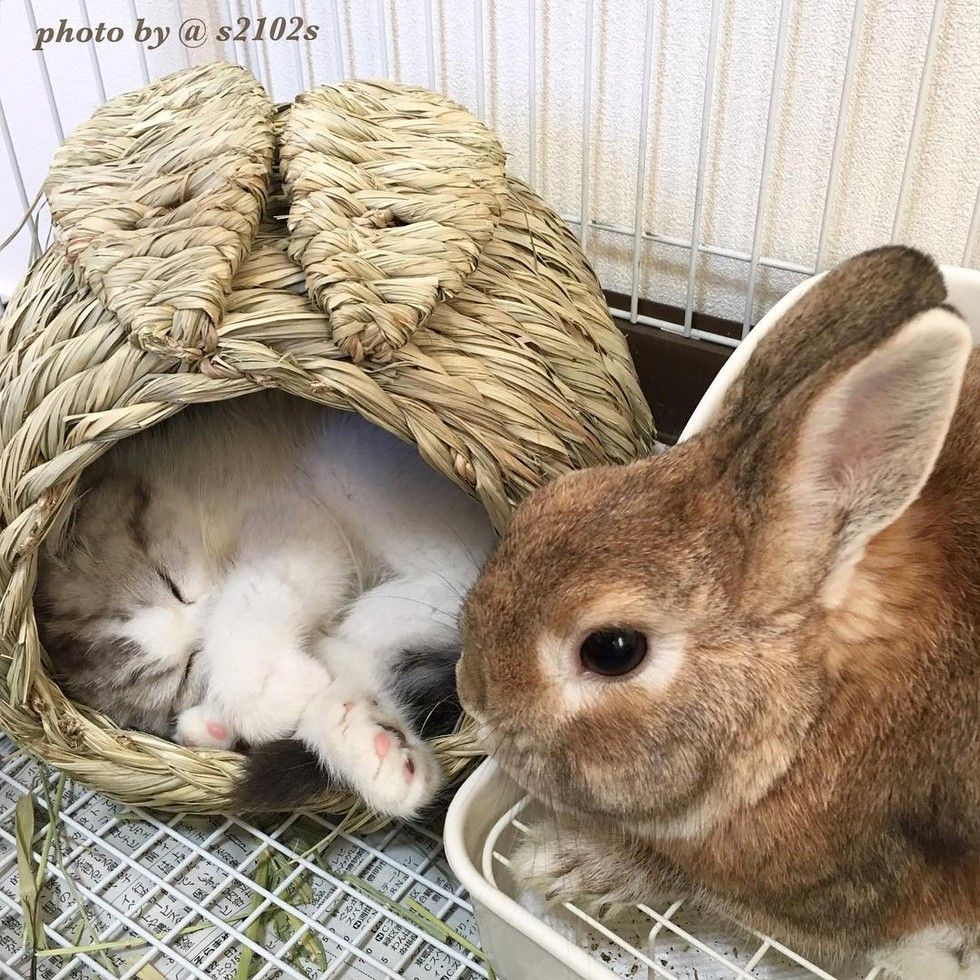 Photo: @s2102s