A community cat was delighted to her core to find sanctuary. Days later, she had five little kittens by her side.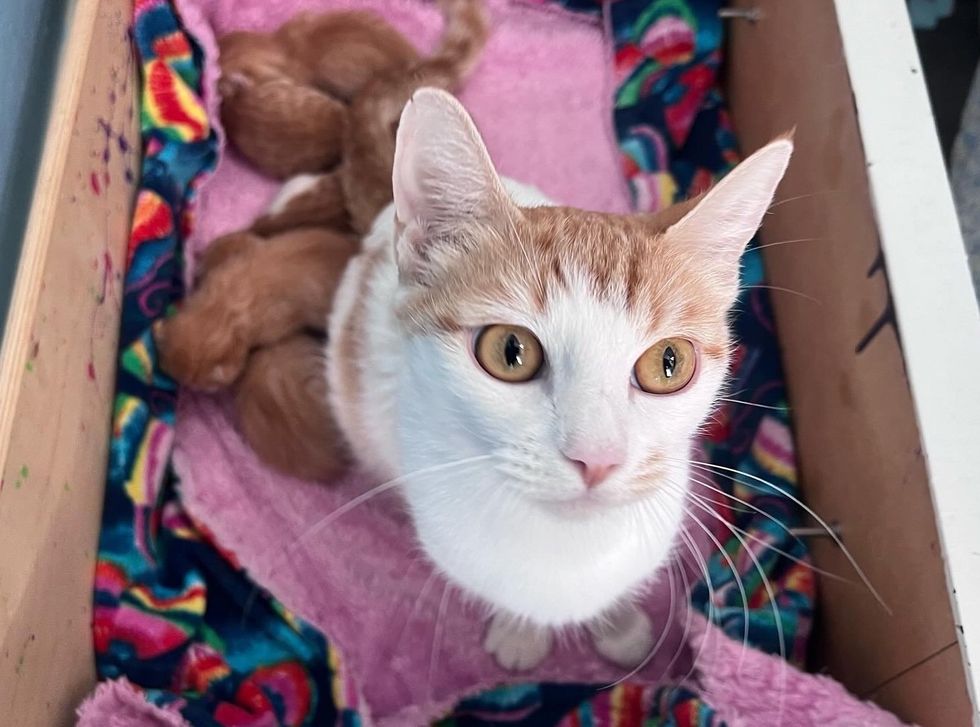 JinsBottleBabies
A community cat who had been sighted early this spring, outsmarted rescuers and vanished without a trace, until a few weeks ago.
Shelbi Uyehara and her team from Jin's Bottle Babies Rescue sprang into action. Through tireless effort, they brought the cat to safety at last, only to discover that she was heavily pregnant.
Shelbi immediately prepared a cozy nursery in her home and welcomed the expectant mom with open arms.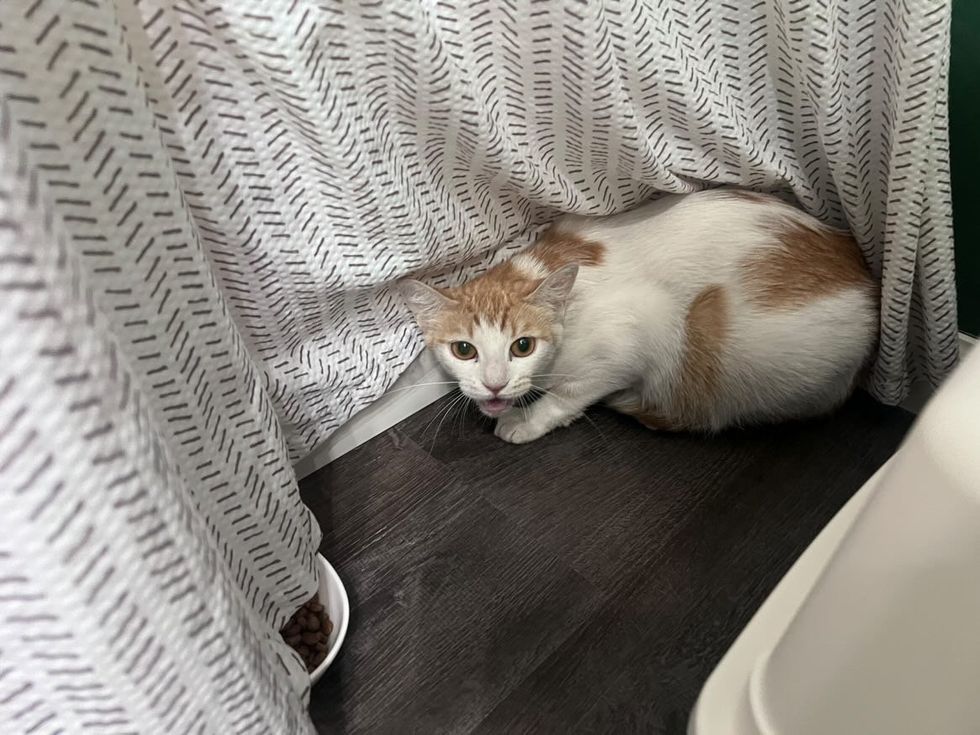 She craved human affection but was unsure about all the changes at firstJinsBottleBabies
The cat was friendly and affectionate towards people but was wary of the changes and unfamiliar comforts of indoor life.
"She was a love-bug from the beginning, though being indoors was really scary for her for a week or so," Shelbi shared with Love Meow.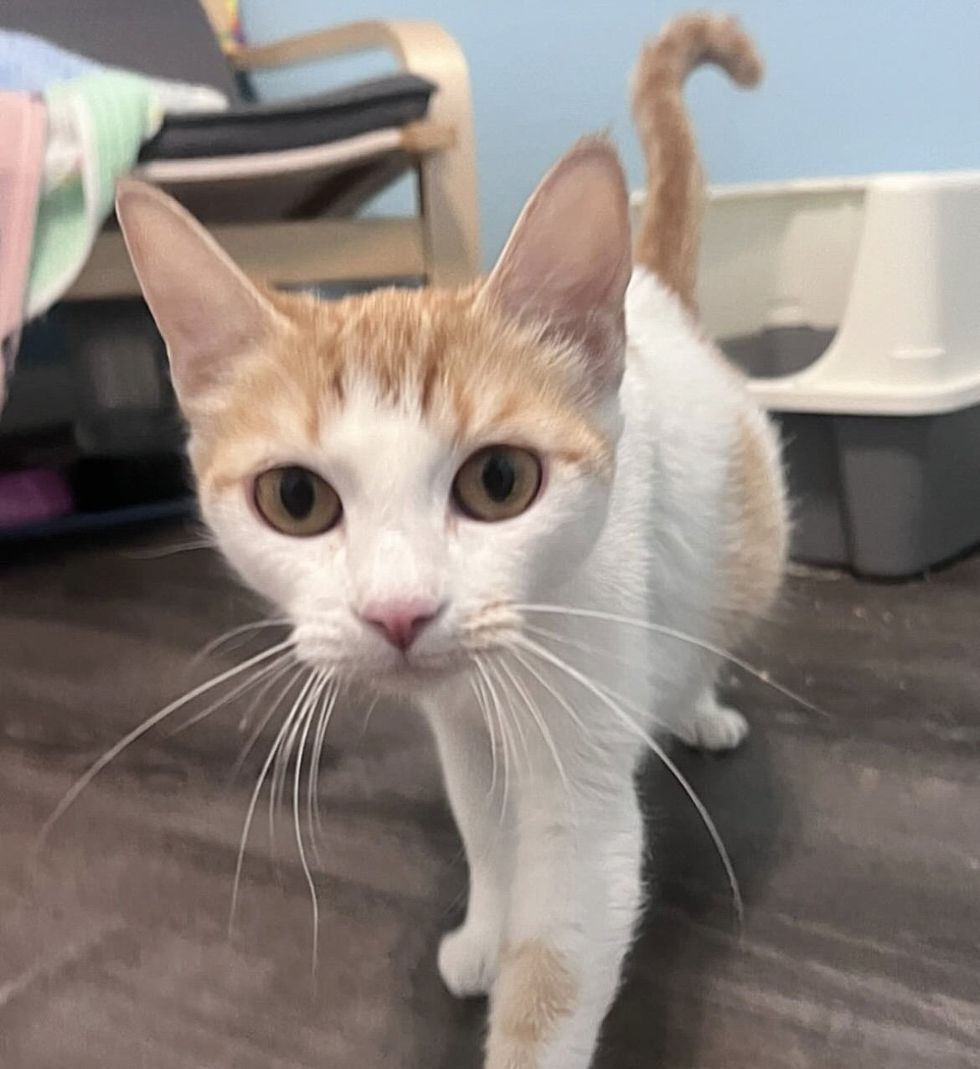 Slowly, she adjusted to her new environment JinsBottleBabies
Seeking solace and security, the cat scoured out a few hidden nooks to retreat to, but her apprehension melted away upon seeing Shelbi in the room.
Having endured the uncertainties of street life, she longed for a sanctuary where she could let go of the worries of survival. Her heart began to soften as she adjusted to her new surroundings.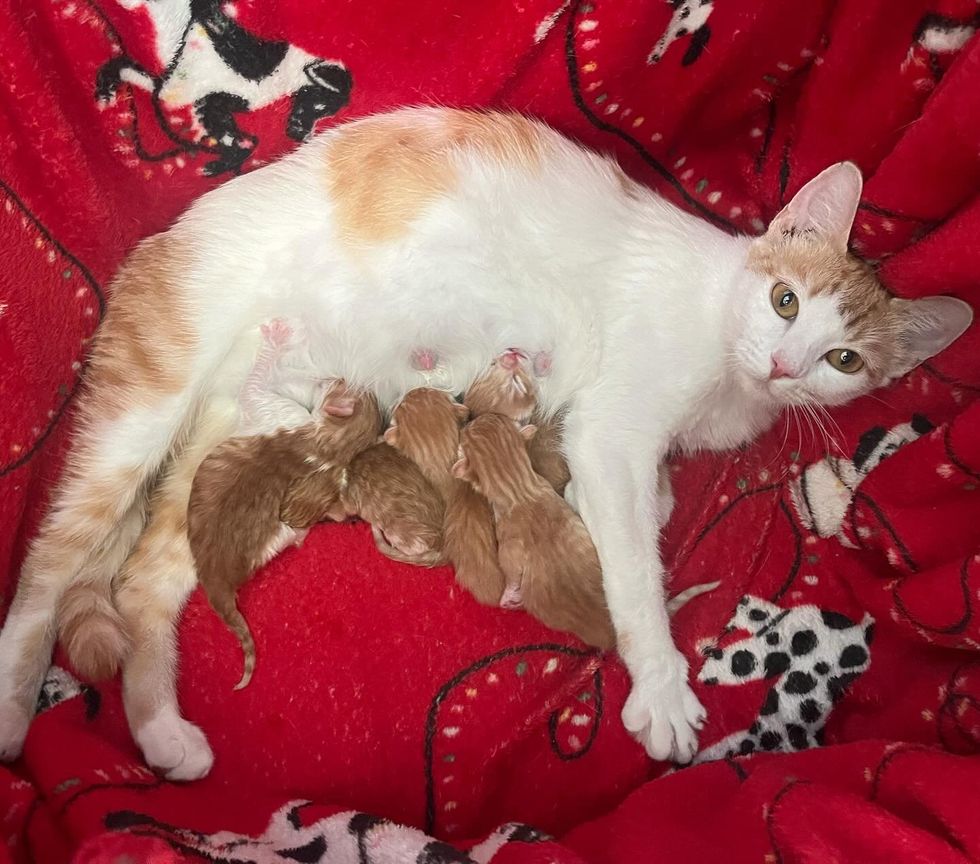 She gave birth to five orange tabbiesJinsBottleBabies
A few days later, she brought five tiny bundles of joy into the world.
The little orange tabbies nestled against their mother's belly, nursing away with a vigor. The moment Shelbi came into the room, Mama eagerly rose to greet her with her kittens still attached to her.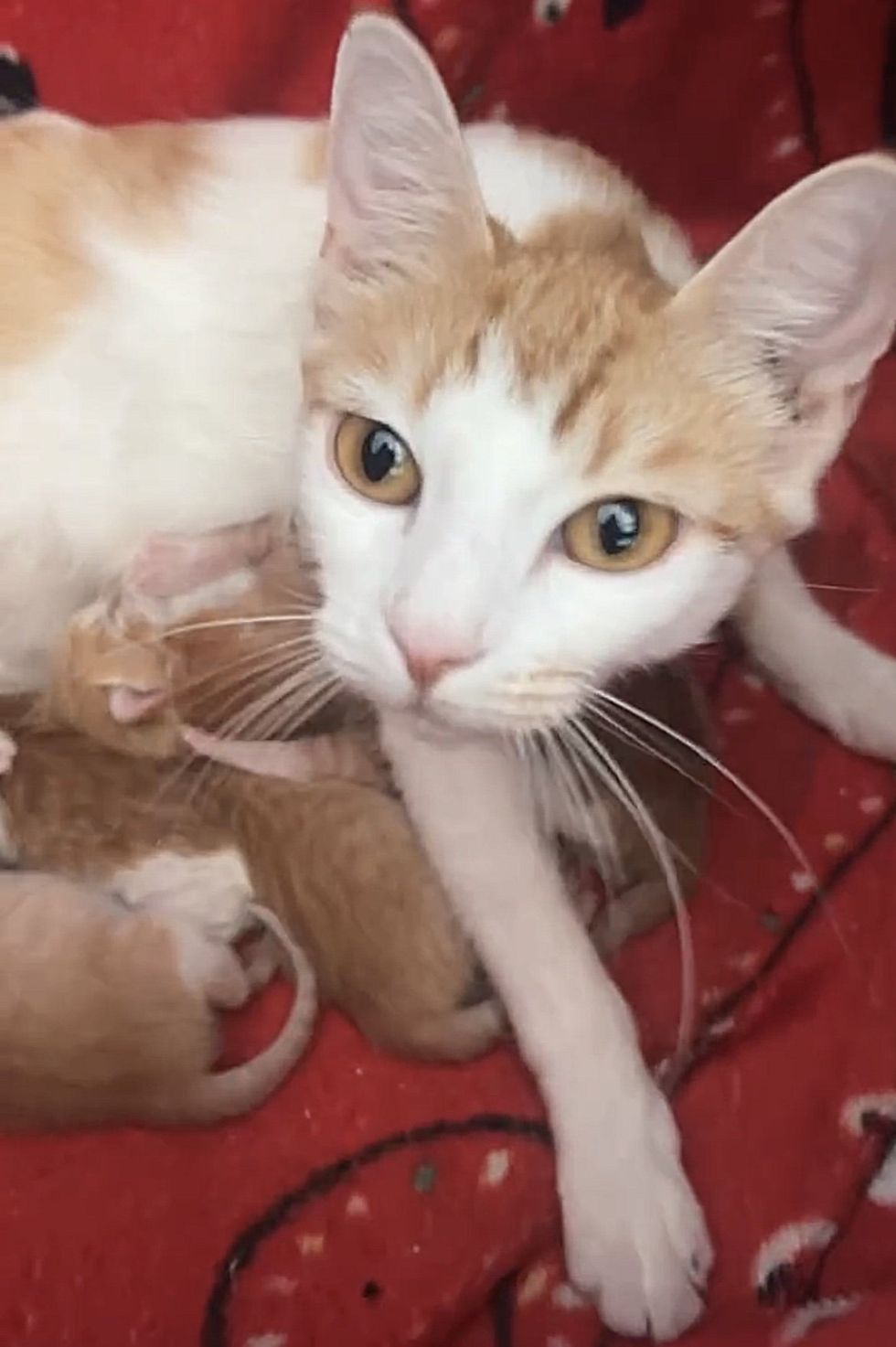 She is eager for pets whenever Shelbi comes into the roomJinsBottleBabies
She gently nudged her foster mom towards the nest. With a sweet purr, she allowed Shelbi to assist in caring for her kittens, keeping track of their weights and growth.
"I love this mom more than anything in the world. I'm having to limit my time I go in there because every time I do, she shuts down the milk bar to come get pets from me."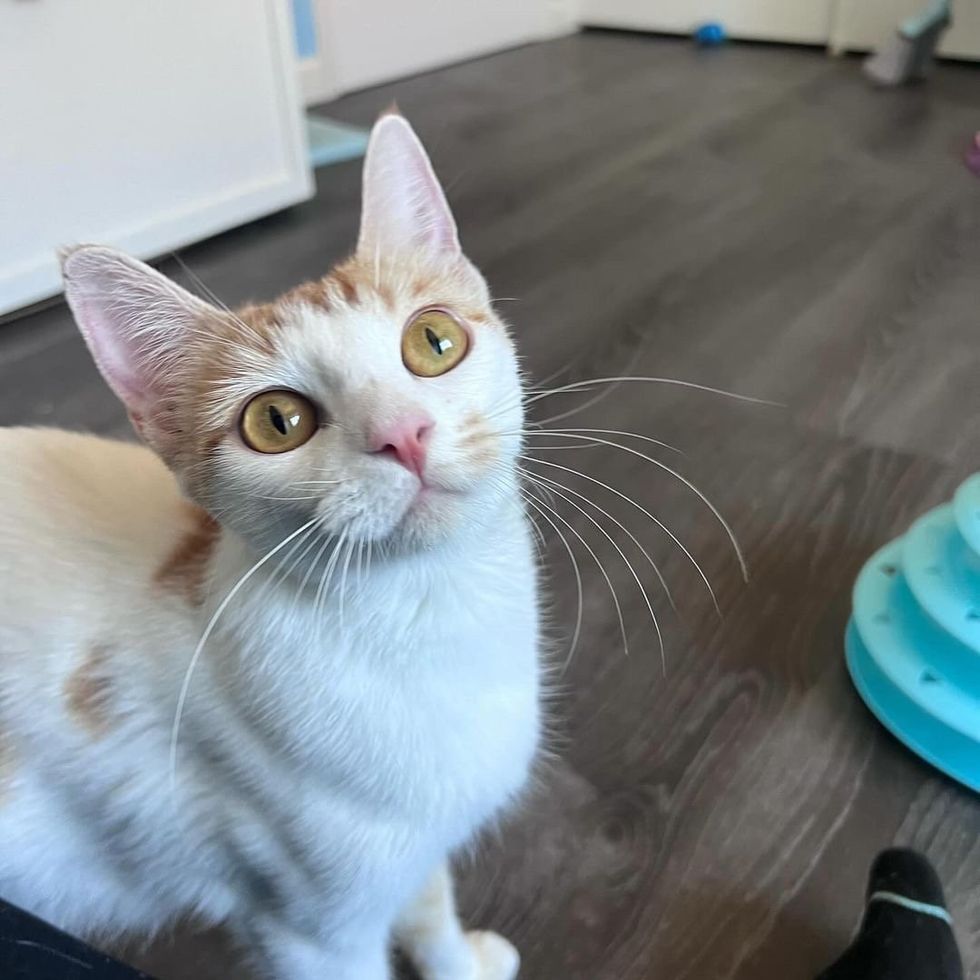 She adores her peopleJinsBottleBabies
Bathed in their mother's love, the kittens (three boys and two girls) are flourishing, their bodies growing stronger with every loving caress.
With five mouths constantly demanding nourishment and furry bodies in need of care, Mama's paws are full.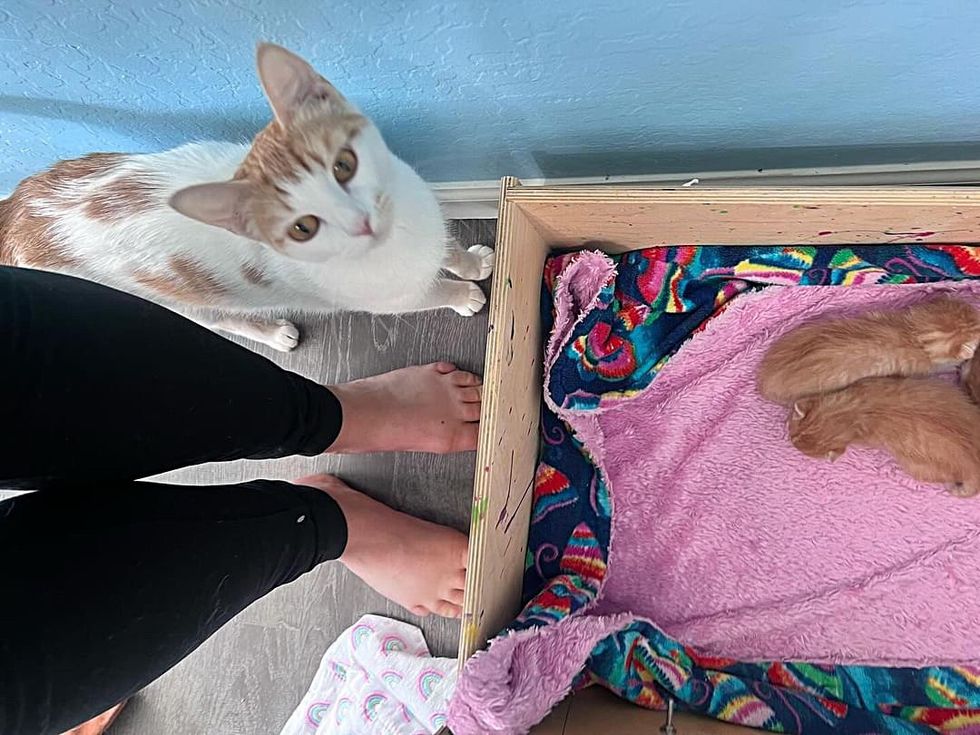 She shows her foster mom her precious kittensJinsBottleBabies
Despite the comfort of her nursery, the cat mom prefers hiding places to safeguard her kittens.
"Yesterday, I walked in to give her food, and she had somehow opened up a dresser drawer and moved her babies there," Shelbi told Love Meow.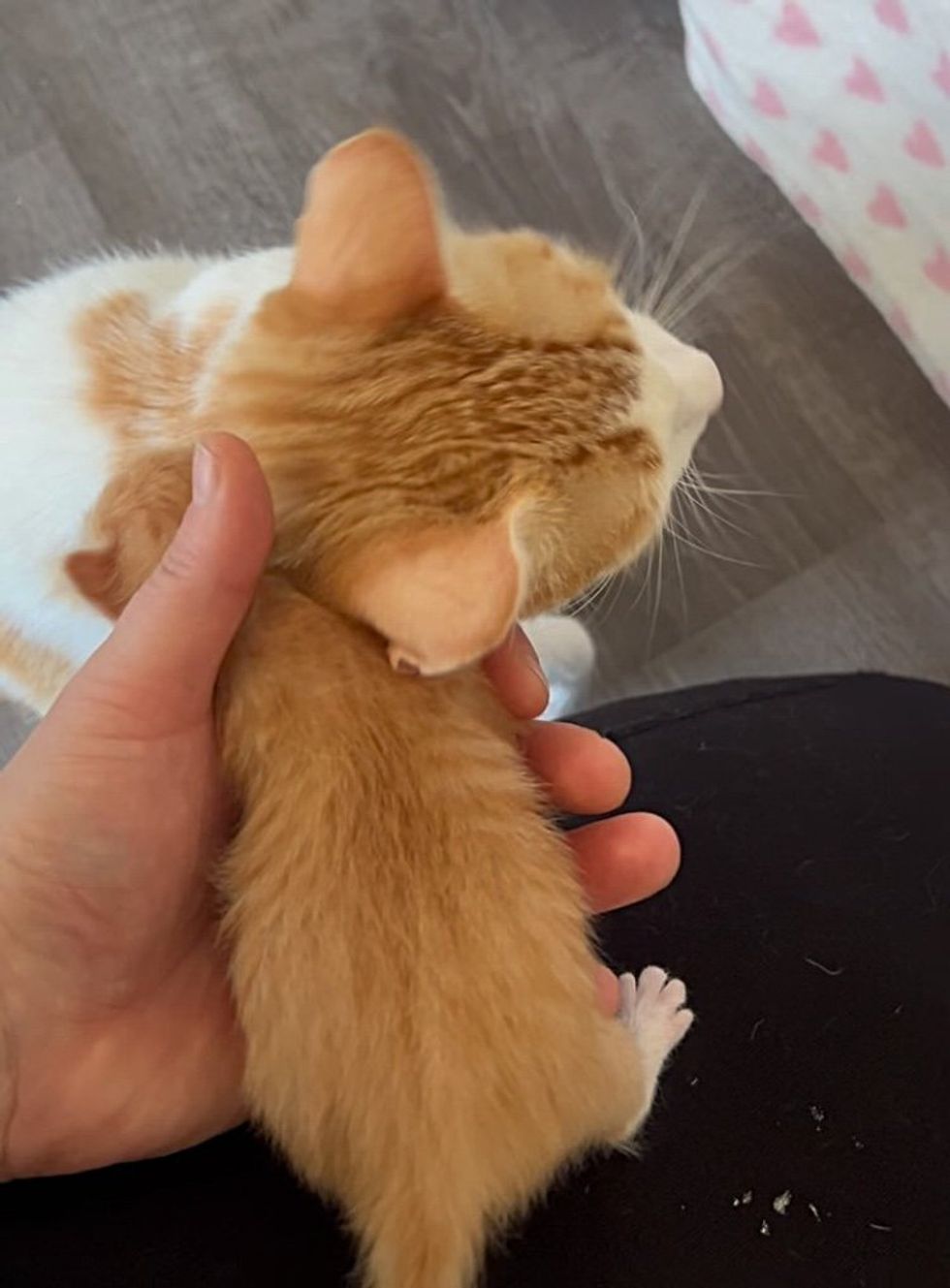 She is a doting motherJinsBottleBabies
"She's definitely getting more comfy indoors. When I come in the room, she hops right out of the drawer and meows hello."
The sweet mama unfurls her body onto the floor, enjoying a much-needed break before the next feed.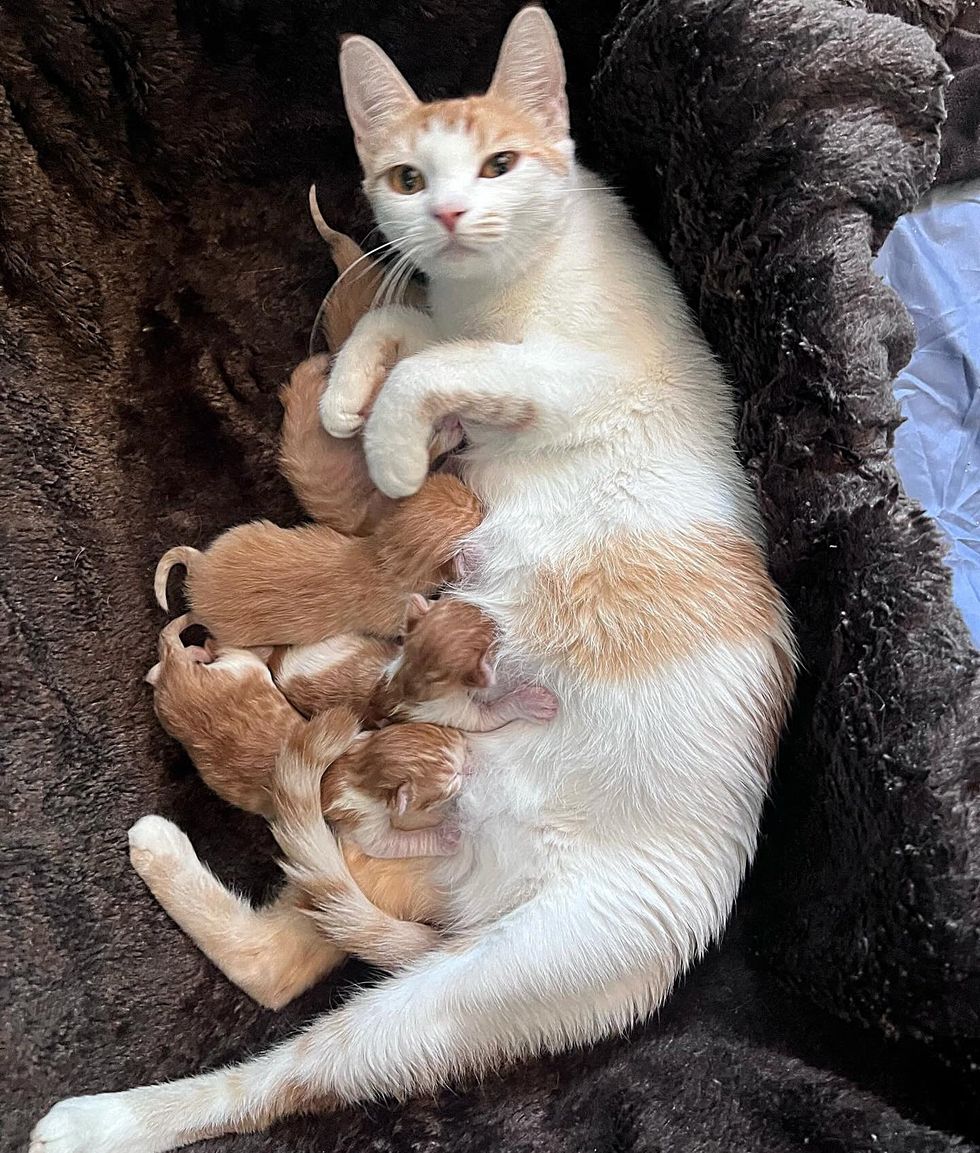 JinsBottleBabies
She often wraps her paws around Shelbi's arm or rubs her face against her leg. She is pleased to have extra hands to help her raise her last litter.
"I love her and all the joy she brings."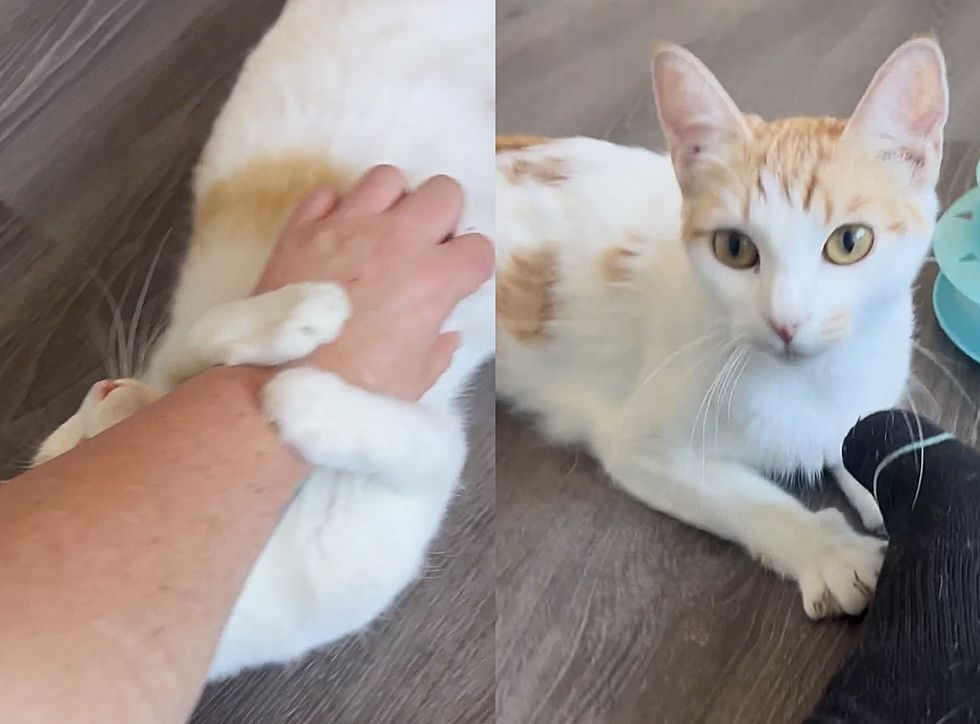 She likes to cuddle with her people and rub her face against themJinsBottleBabies
Gone were the days of scrounging for food and shelter, replaced by the comforts and security of her indoor haven.
The sweet mama cherishes each moment with her people, basking in their love.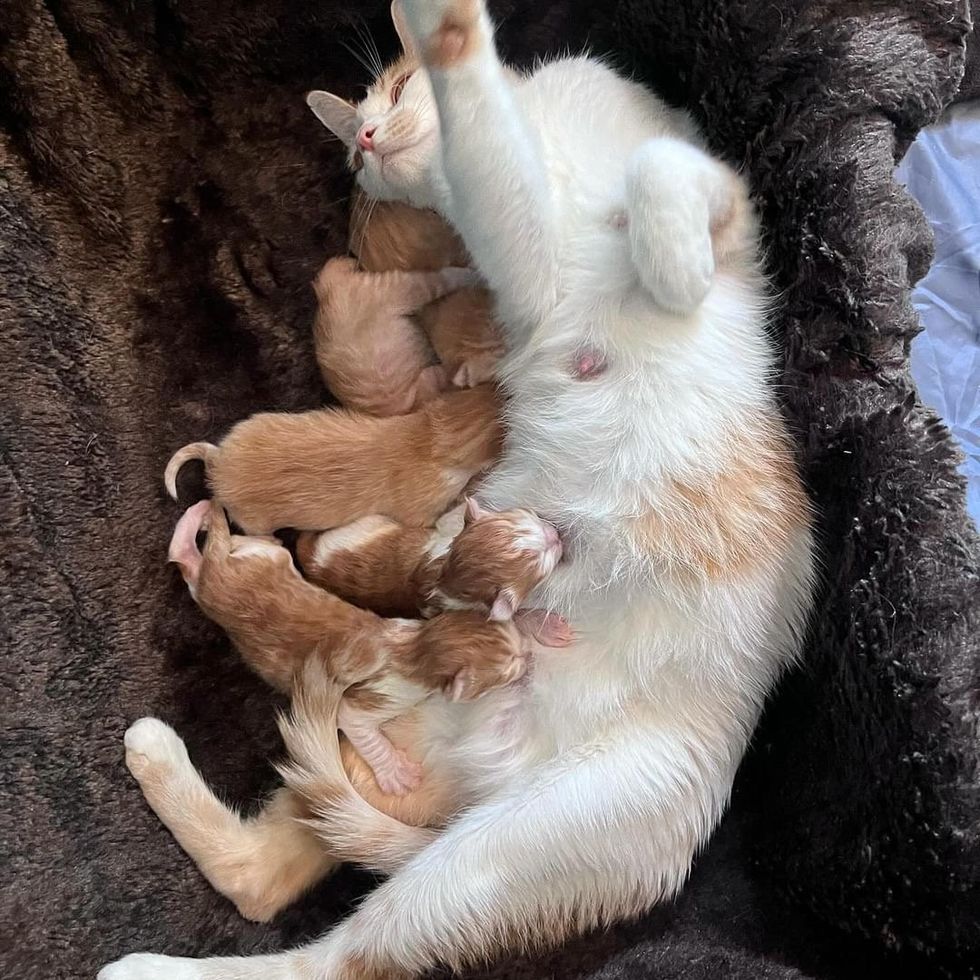 JinsBottleBabies
Share this story with your friends. More on the cat mom, her kittens and Jin's Bottle Babies Rescue on Instagram @jinsbottlebabies.
Related story: Kitten Clings to the People Who Come for Him After a Week at Shelter, They End Up Saving His Life