A stray kitten showed up every time a man came to a coffee shop. One day, she insisted on going home with him.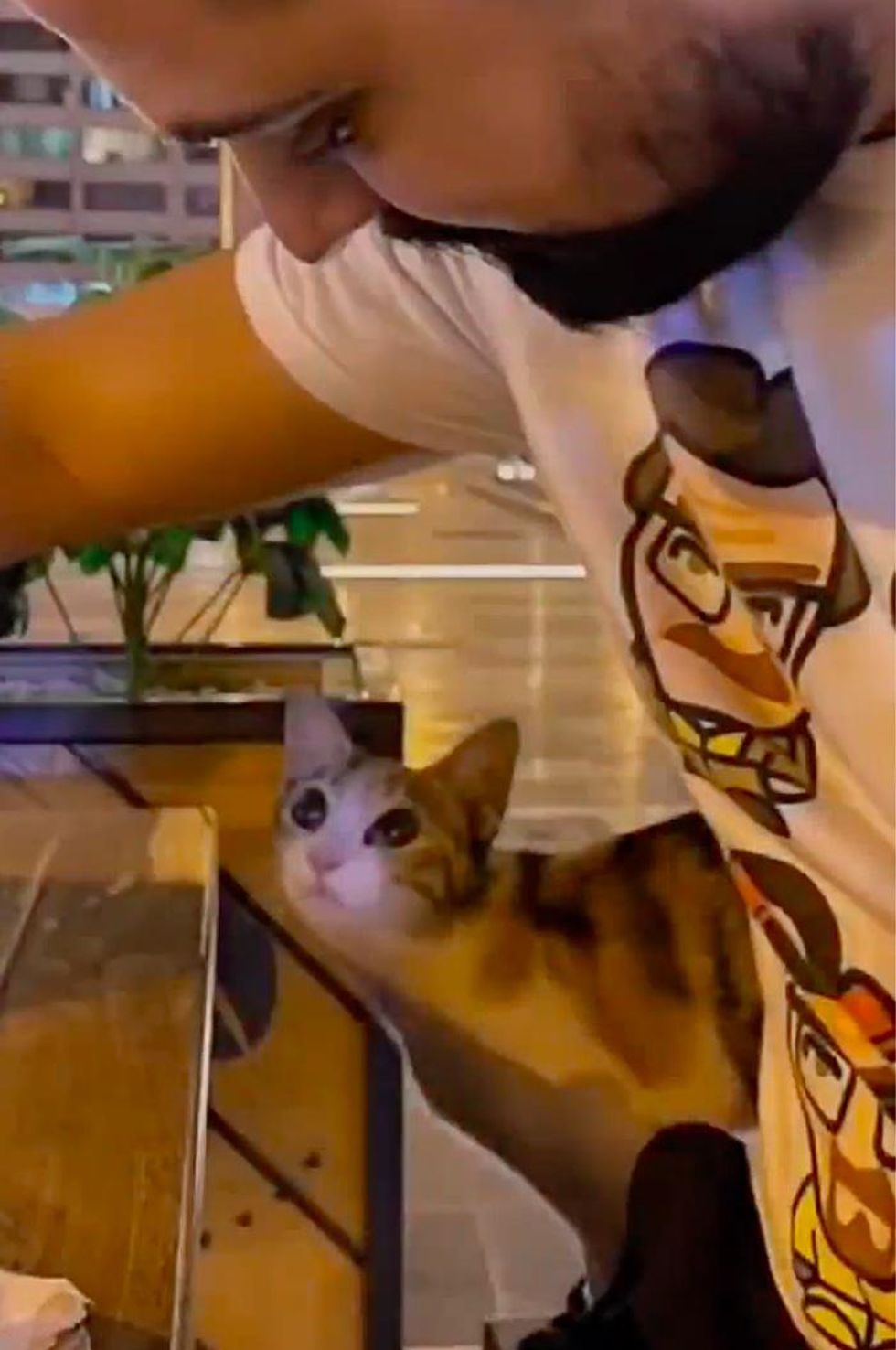 Sophie the stray kitten found her forever human dadBasil Akwan
Basil Akwan used to frequent a local coffee shop. Every time he went there, he was greeted by a friendly feline. "I used to go to the same coffee shop every day and saw her there," Basil shared with Love Meow.

The kitten snuck over to Basil's table one day and decided to stick around. Basil, who is a cat lover, was quickly enamored by the sweet calico, and lovingly named her Sophie. He started bringing food and treats for his little friend every time he returned.
Sophie came back to find Basil at the same location, and was so pleased with the snacks and all the pets she could get.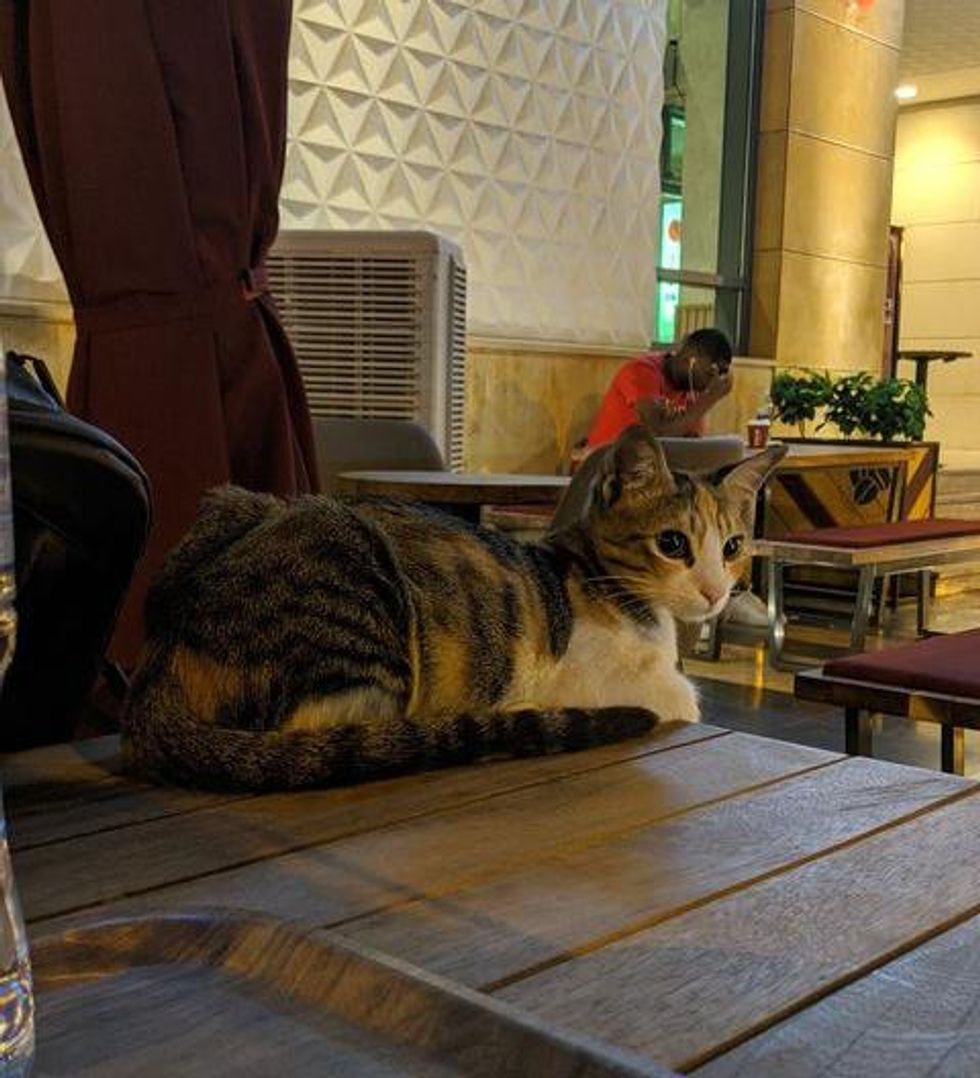 Basil Akwan
When she wasn't napping on the bench, she enjoyed lounging on his laptop, purring away. The kitten insisted on keeping Basil and his friends company whenever they were there.

Around the same time each day, Sophie anticipated her buddy's visit. Eventually, she began following him around like his little shadow.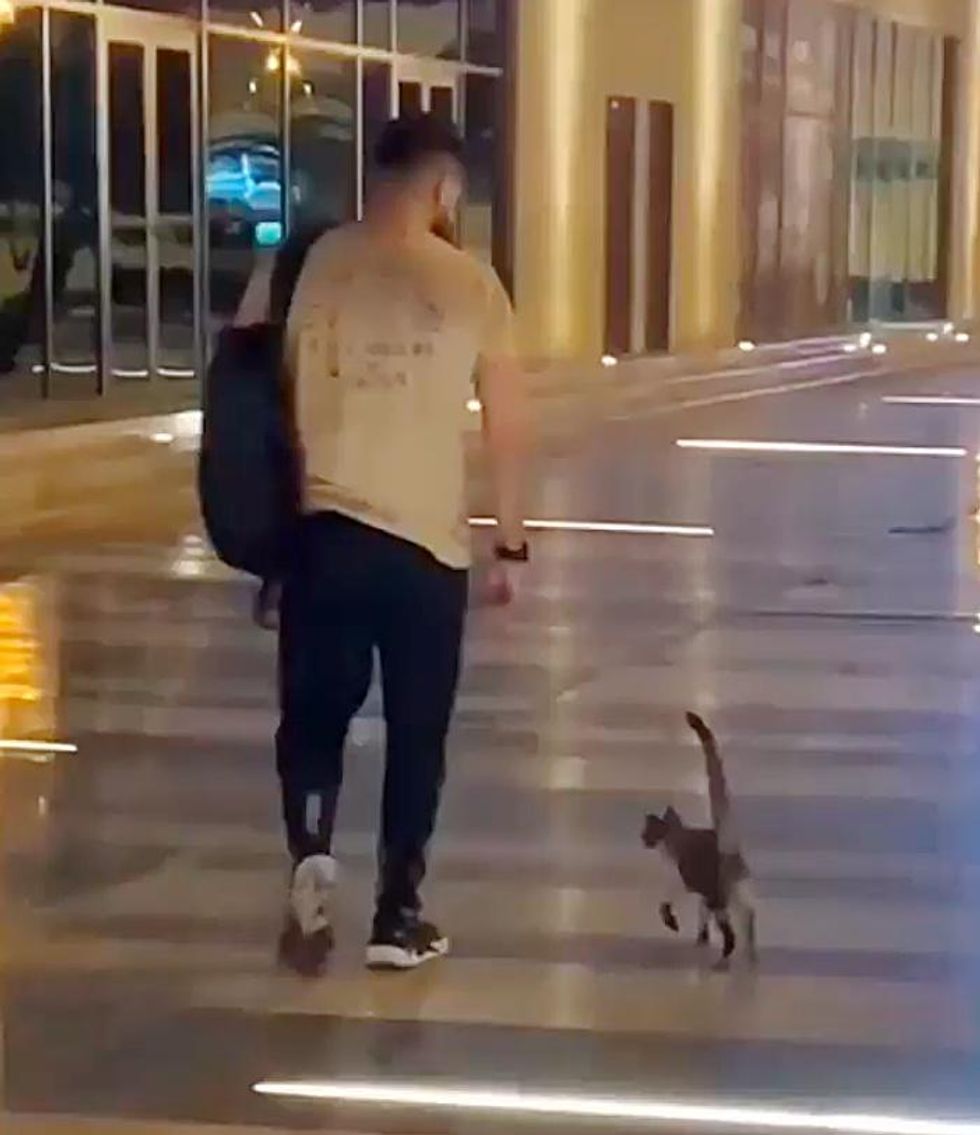 Stray kitten follows her human friend everywhere he goesBasil Akwan
It became clear that Sophie was a stray and didn't have a home to go to. When the sweet kitten hopped into Basil's car, he took it as a sign that she had chosen him.
"She entered my car and won my heart."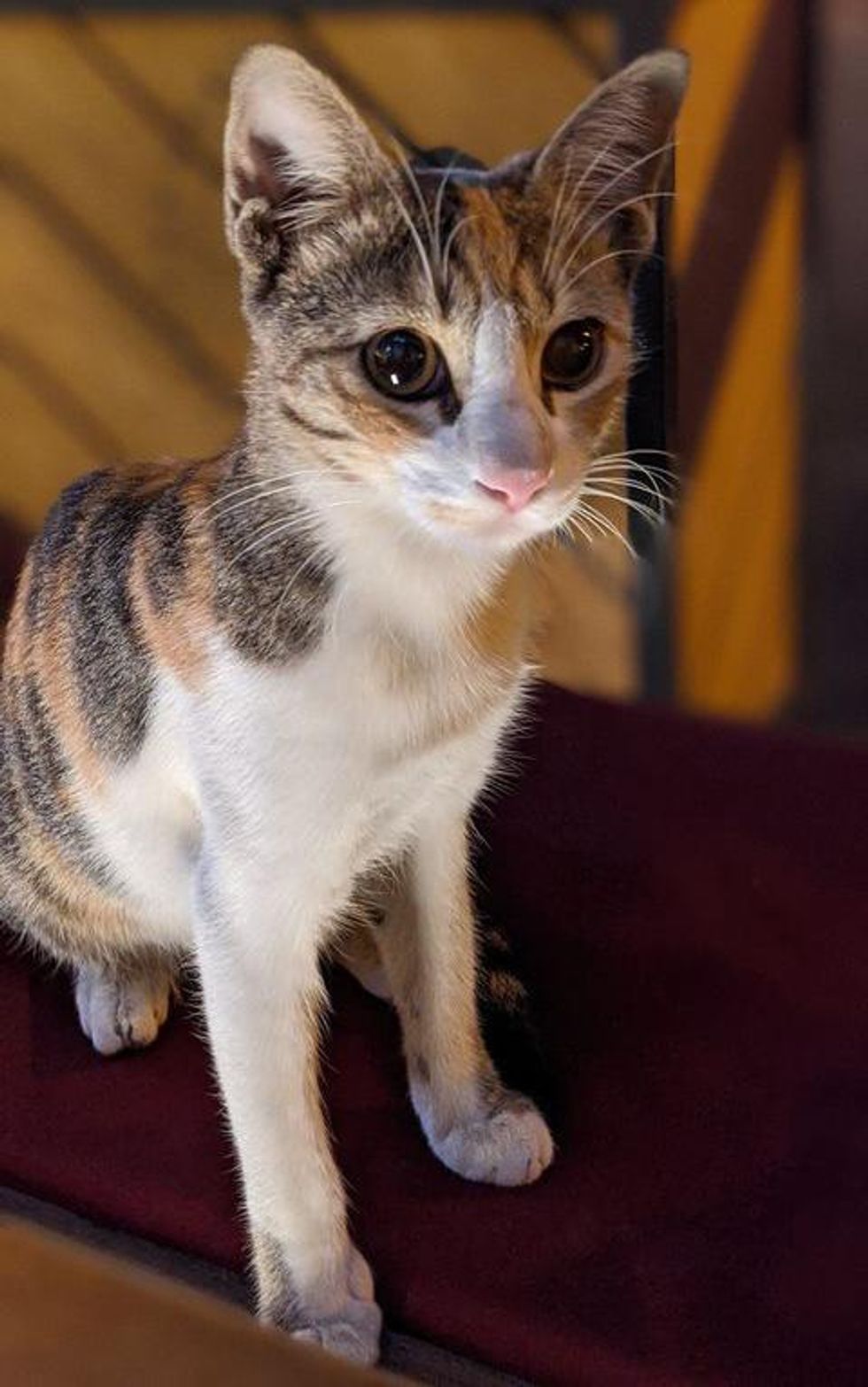 Basil Akwan
After a trip to the vet, Sophie embarked on a new journey to her forever home with Basil.
Watch Sophie and her journey in this cute video:
Sophie the cat @basilakwanwww.youtube.com
"(On her first day home), she was a bit nervous, sniffing everything but I think she felt safe since I was there with her," Basil told Love Meow. "Now, she's completely adjusted to indoor life."

Having a cat around has brought so much joy and laughter to Basil. He now wakes up in the morning to his sidekick looking right at him, waiting for breakfast to be served.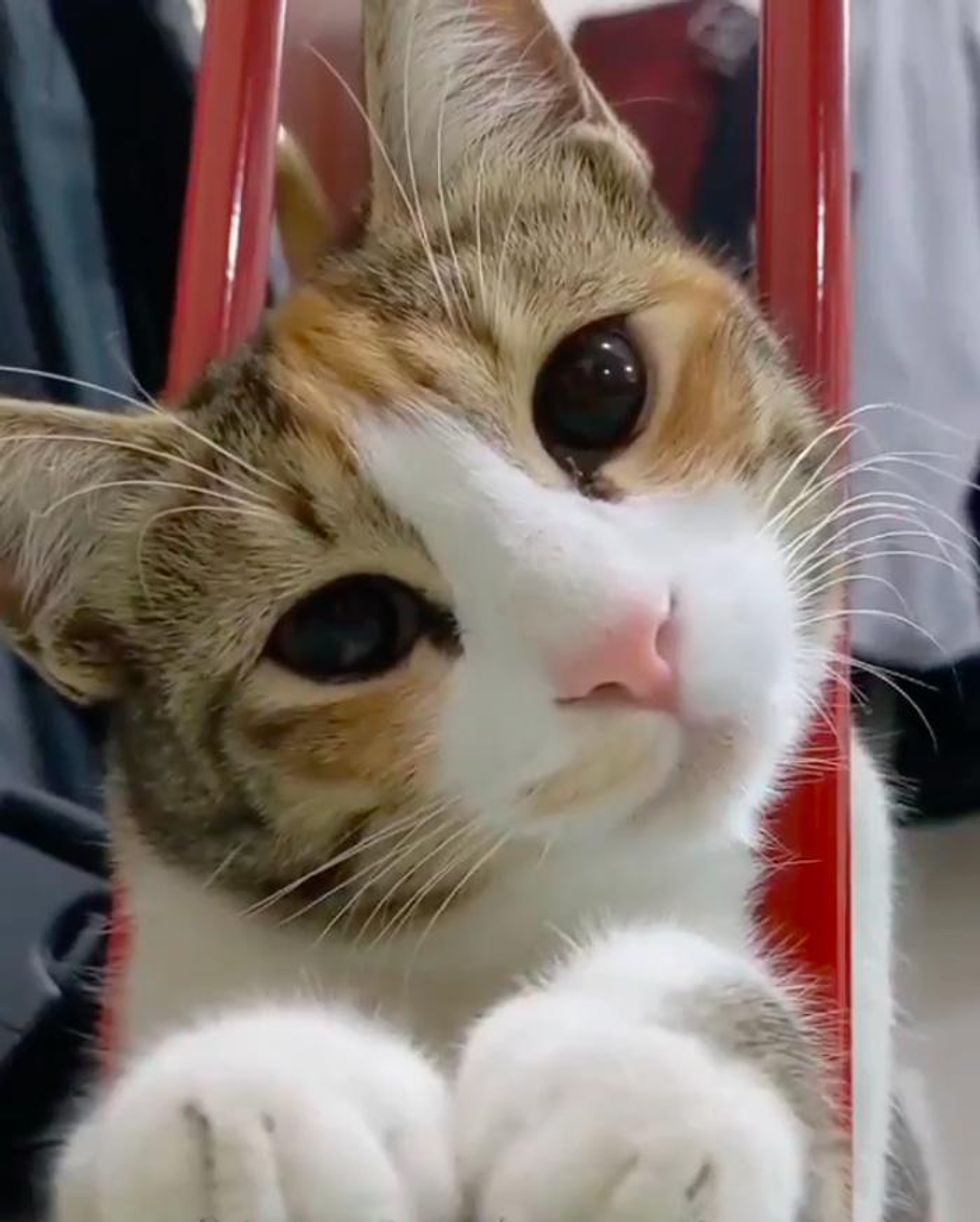 Basil Akwan
Sophie has so much energy and enjoys creating all sorts of antics around the house. Once she is ready to nap and recharge, she will snuggle up to her human dad or share the same pillow and blanket with him.

Basil and Sophie share an unbreakable bond.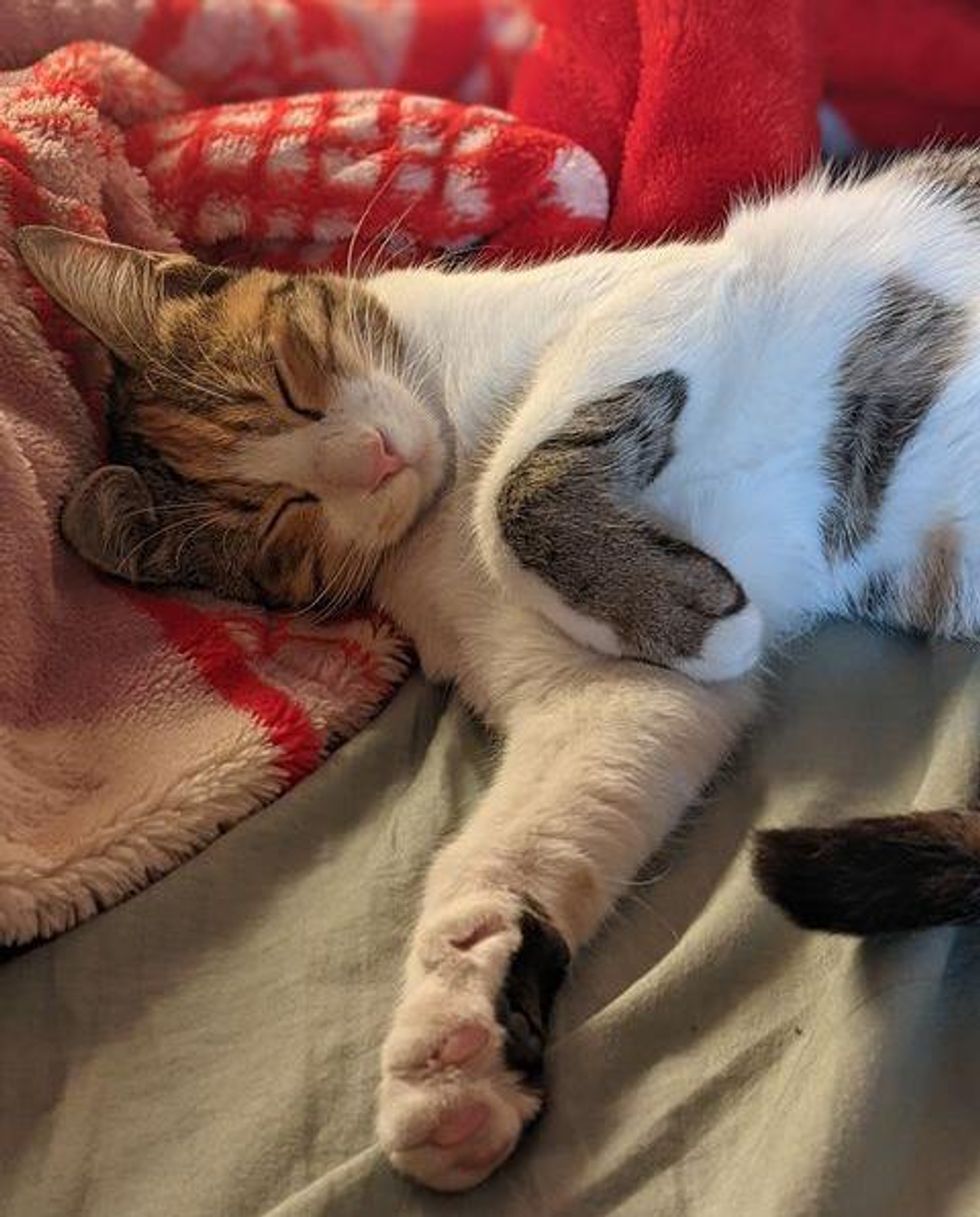 Basil Akwan
The sweet calico follows her human everywhere around the house. When he is on the computer, she is on his lap. They enjoy sunbathing together on the balcony, watching the day go by.

"She is extremely playful and I get her toys all the time (to keep her busy). The best part is she has adjusted well to my lifestyle," Basil shared with Love Meow.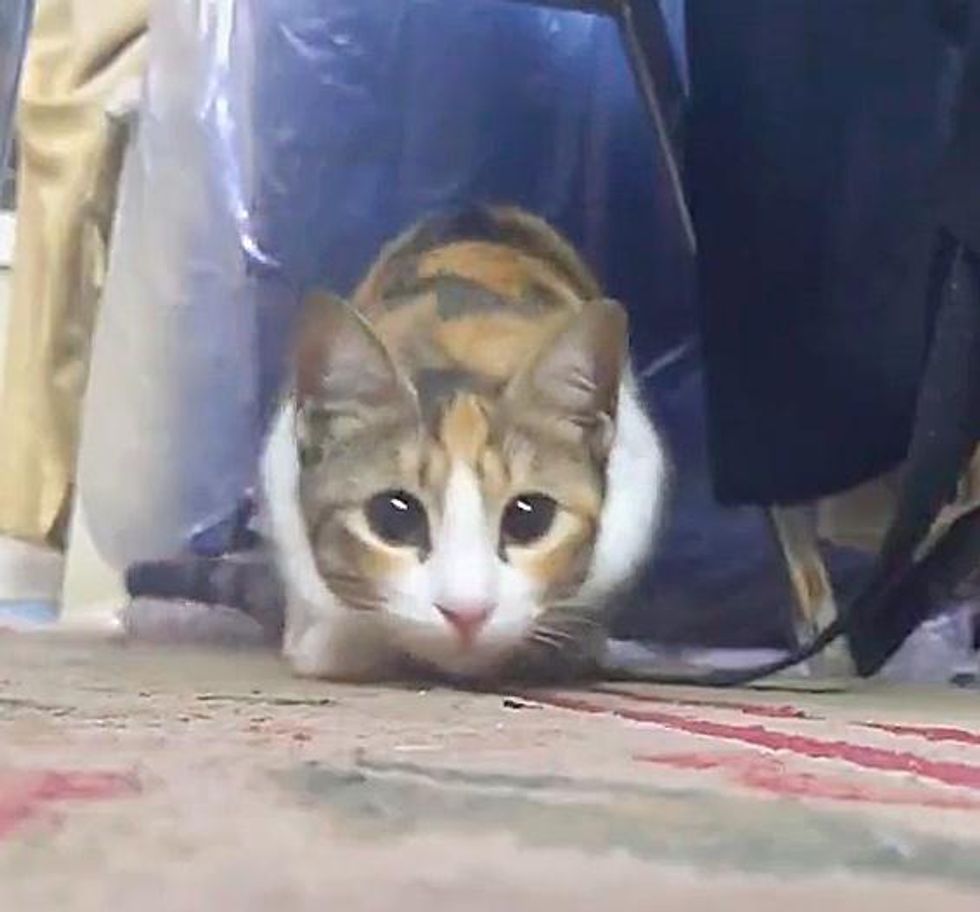 Basil Akwan
The former stray has blossomed into a beautiful, rambunctious young cat with a big personality. She is Basil's most loyal friend and never fails to put a smile on his face.

"I love her so much. She's the best thing that happened to me."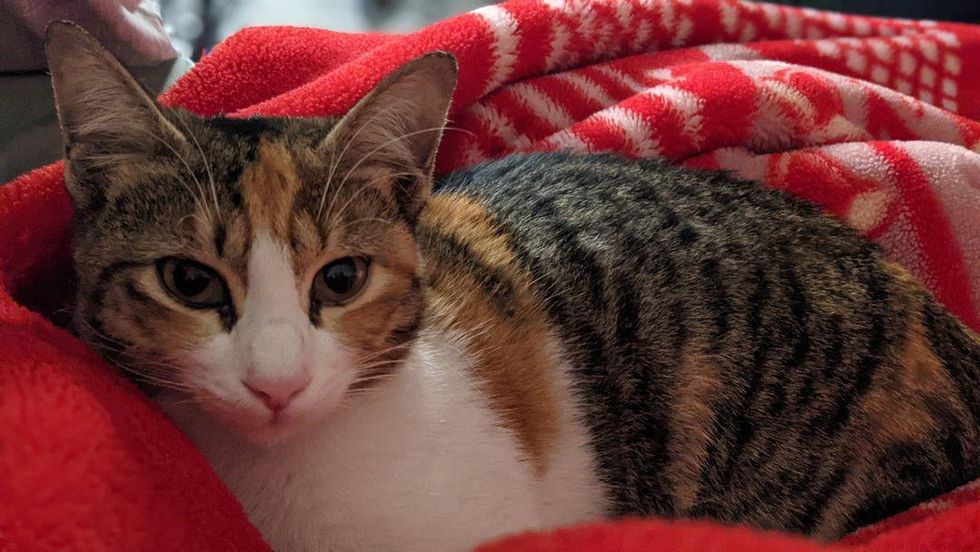 Basil Akwan
Share this story with your friends. Follow Sophie on Instagram @basilakwan.

Related story: Man Finds Cat In His Garage While He Tries to Fix His Jeep But He Doesn't Own a Cat