A man is drawn to a cat who has waited for nearly 800 days at a rescue since she was just a kitten.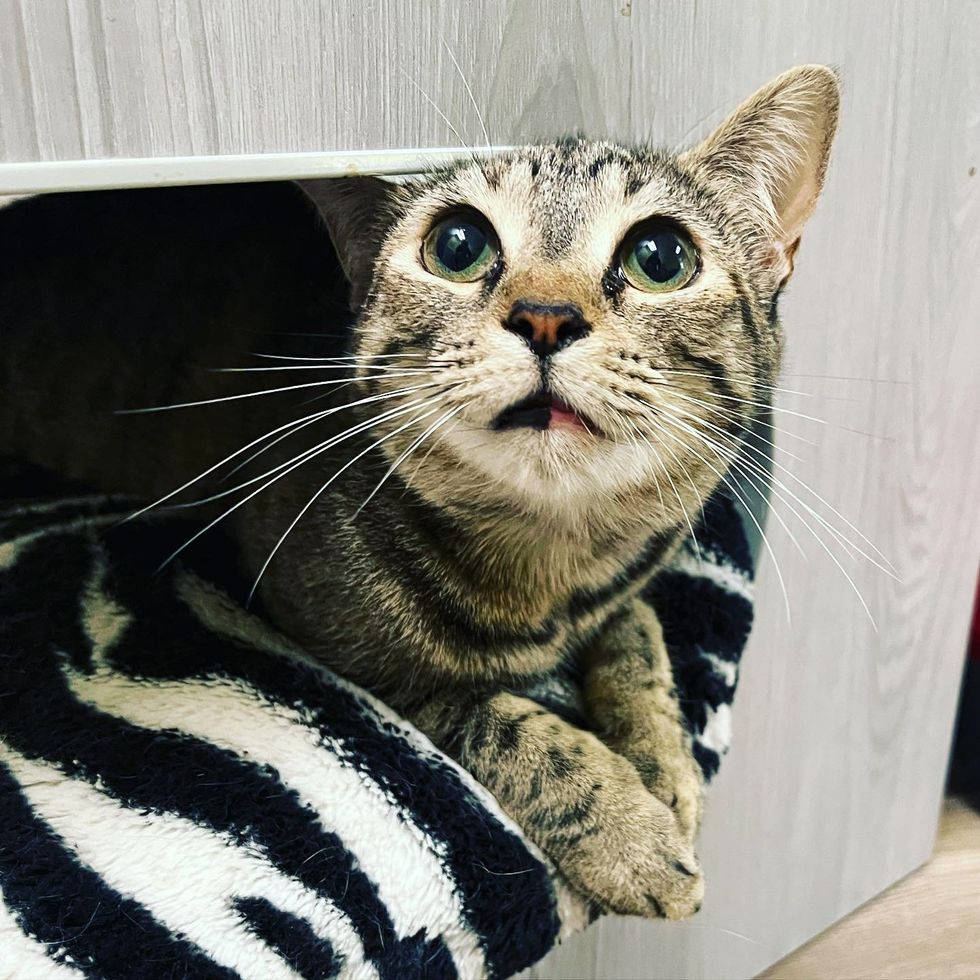 Lennox the cat@sparklecatrescue
Lennox was a shy tabby when she was rescued from a hoarding situation, along with her siblings. She was reserved, timid, and needed a quiet space and plenty of reassurance.
While her siblings came out of their shells, Lennox remained ensconced in her comfort zone, nurturing her confidence, one tiny step at a time.
Having lived in a very crowded home prior to the rescue, Lennox desired a low-stress environment where she could be the center of attention.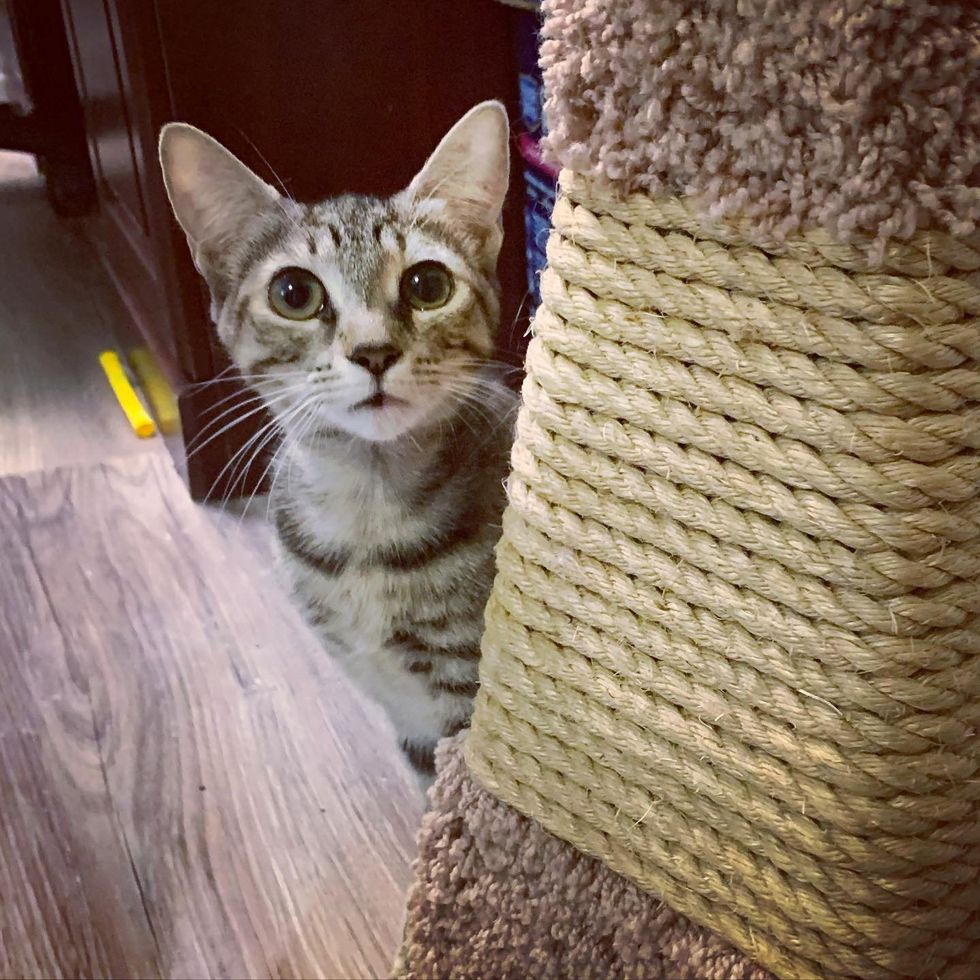 Lennox was rescued from a hoarding situation when she was a kitten@sparklecatrescue
Once she warmed up to volunteers at Sparkle Cat Rescue, she showered them with nuzzles and head bumps, vying for their attention.
Over the months that followed, Lennox went through several foster homes due to stress around other cats. "She's very friendly with people. She's not crazy about other cats - mainly timid with them and scared," Sparkle Cat Rescue shared.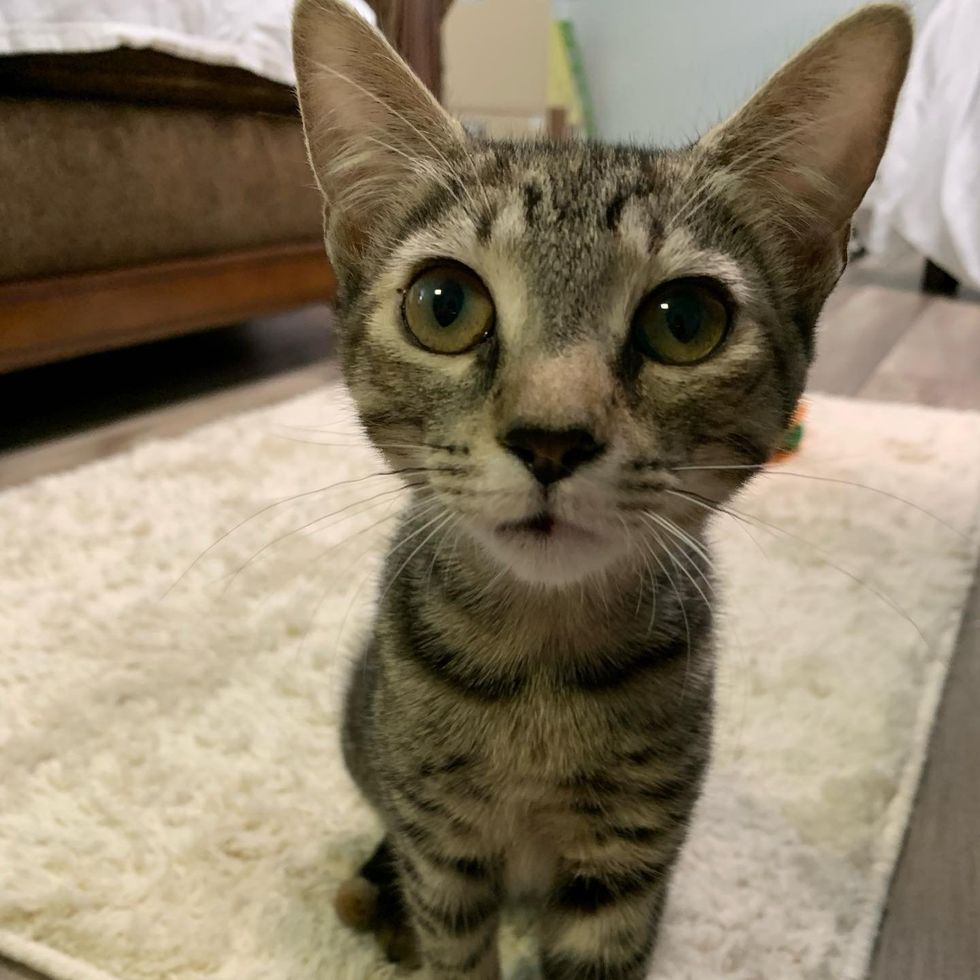 @sparklecatrescue
When she was with people, her endearing personality and adorable quirks shone. "She loves shoes. She is obsessed with people's hair and will climb up on a chair or couch behind you, and may start sniffing and playing with your hair."

She greeted volunteers with the warmest welcomes by grabbing their hand with her paw and pressing her face against it. Whenever she was petted, her eyes narrowed into crescent moons, basking in all the love.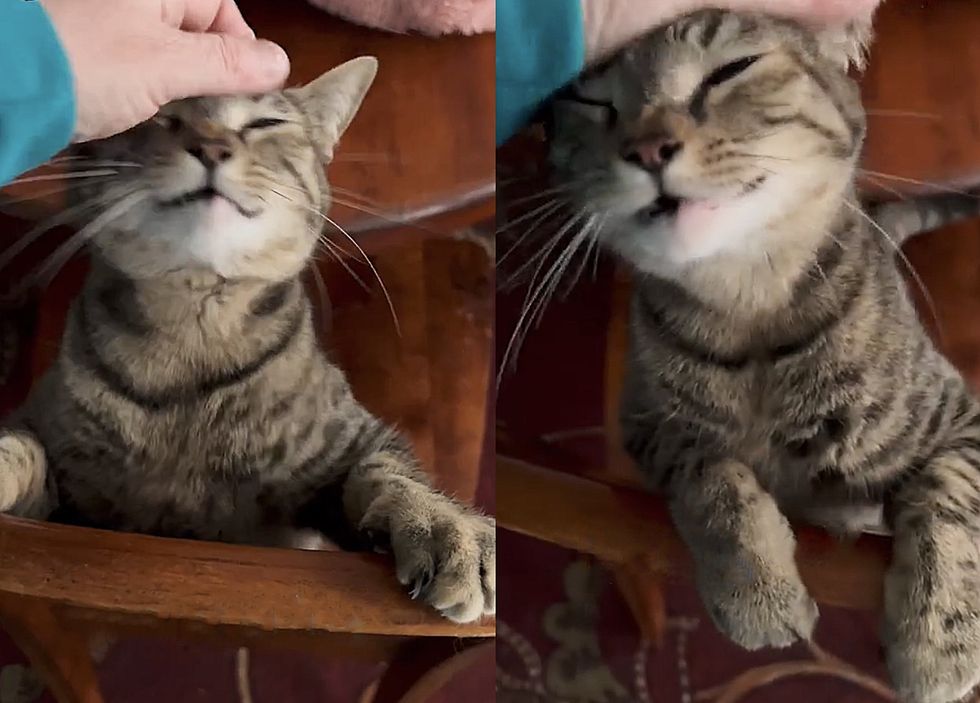 Once she warmed up to her people, she showered them with snuggles@sparklecatrescue
"She loves her some cat beds, hammocks and cat caves. She is a curious, playful girl."
Over time, Lennox mustered her courage to mingle with other calm, friendly foster friends. Her fear slowly melted away with her humans by her side.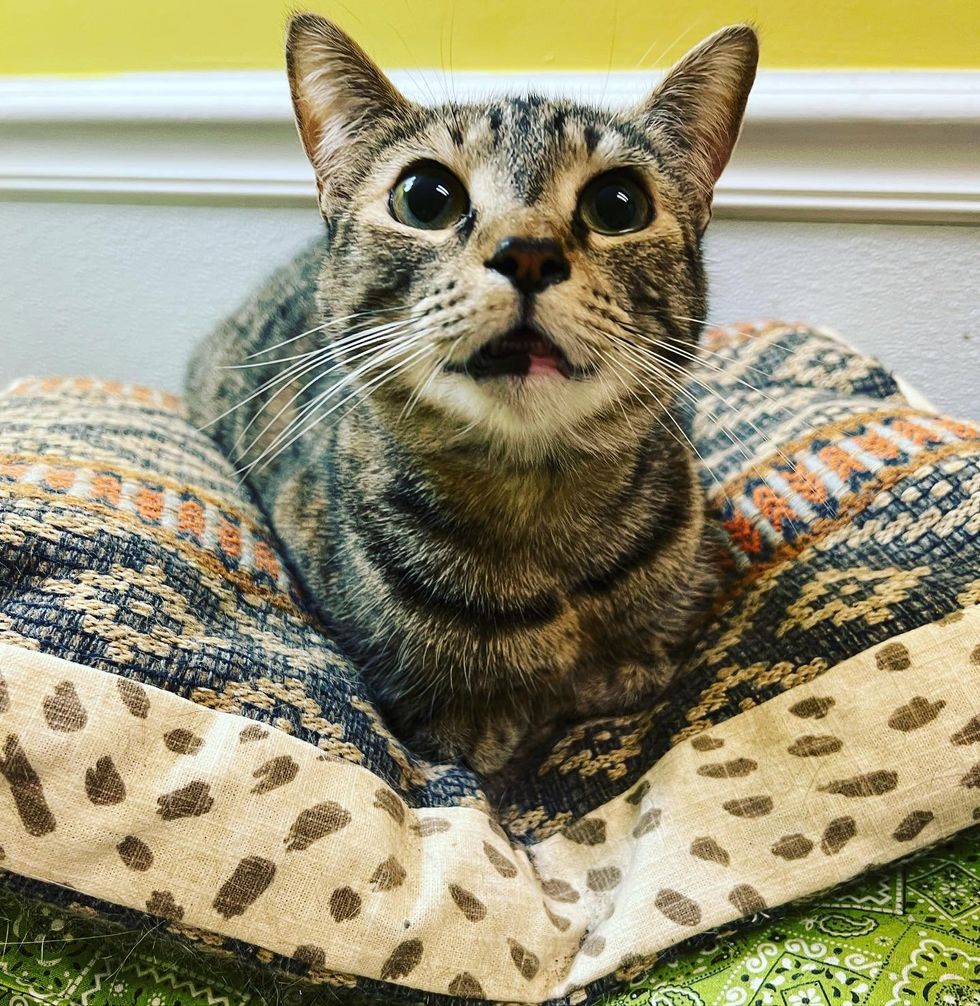 She loves all kinds of cat beds@sparklecatrescue
"She's shy at first but warms up when you sit with her. If you put your pocketbook down, she will inspect it to see all the smells from places it's been."
Lennox celebrated her first and second birthday in foster care. Even after over two years of waiting, she continued to demand snuggles from people, dreaming of a place to call home.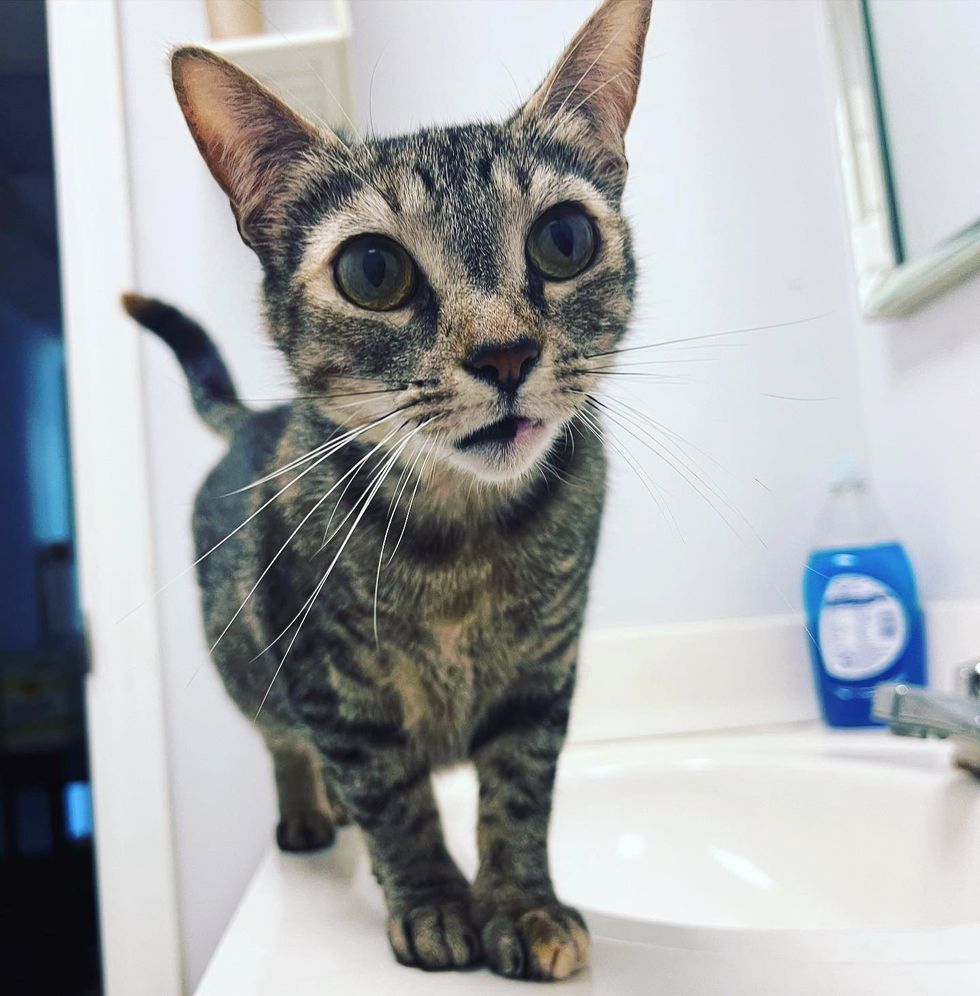 She's curious and likes to know where her humans have been@sparklecatrescue
About a month ago, Chris came to Sparkle Cat Rescue in a search for a new feline addition to join his family.
"He recently lost his beloved kitty companion of 15 years. He came to meet other kitties, but Lennox drew him in."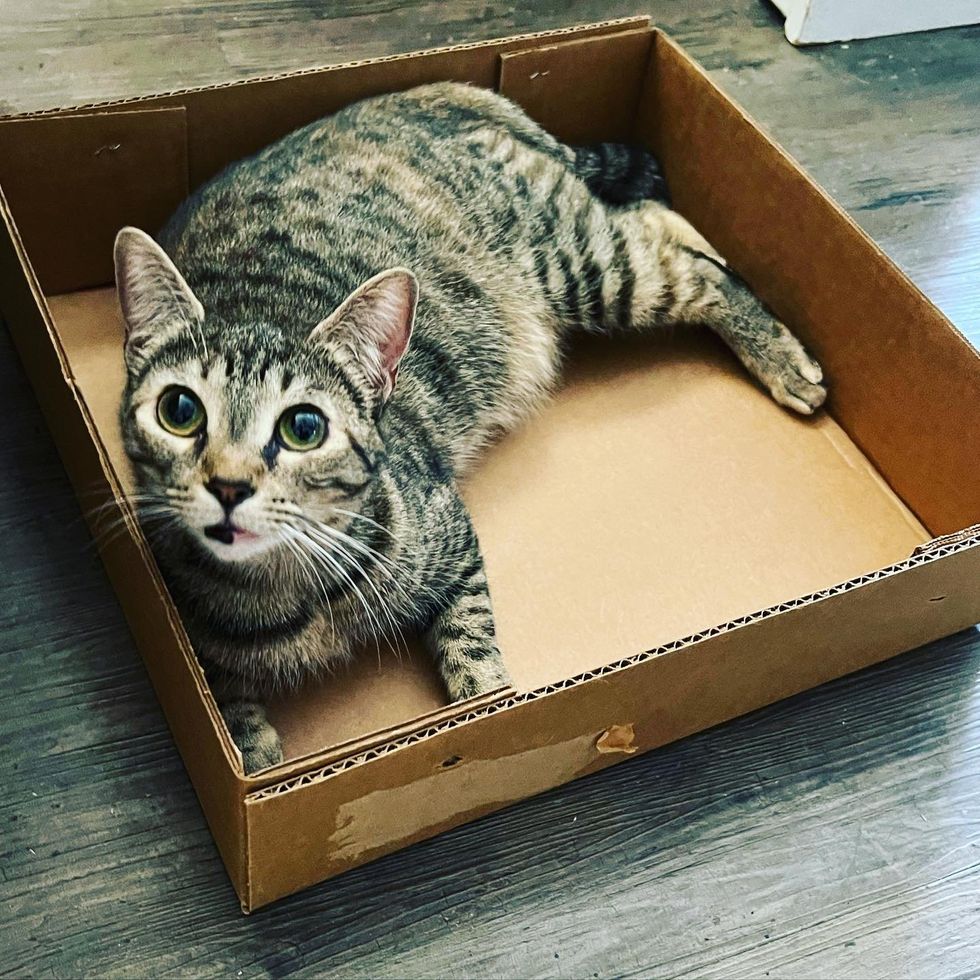 She's waited for nearly 800 days in foster care@sparklecatrescue
Lennox strolled up to Chris, immediately asking for affection. She flopped down beside him and gazed into his eyes as if to say, "you are finally here."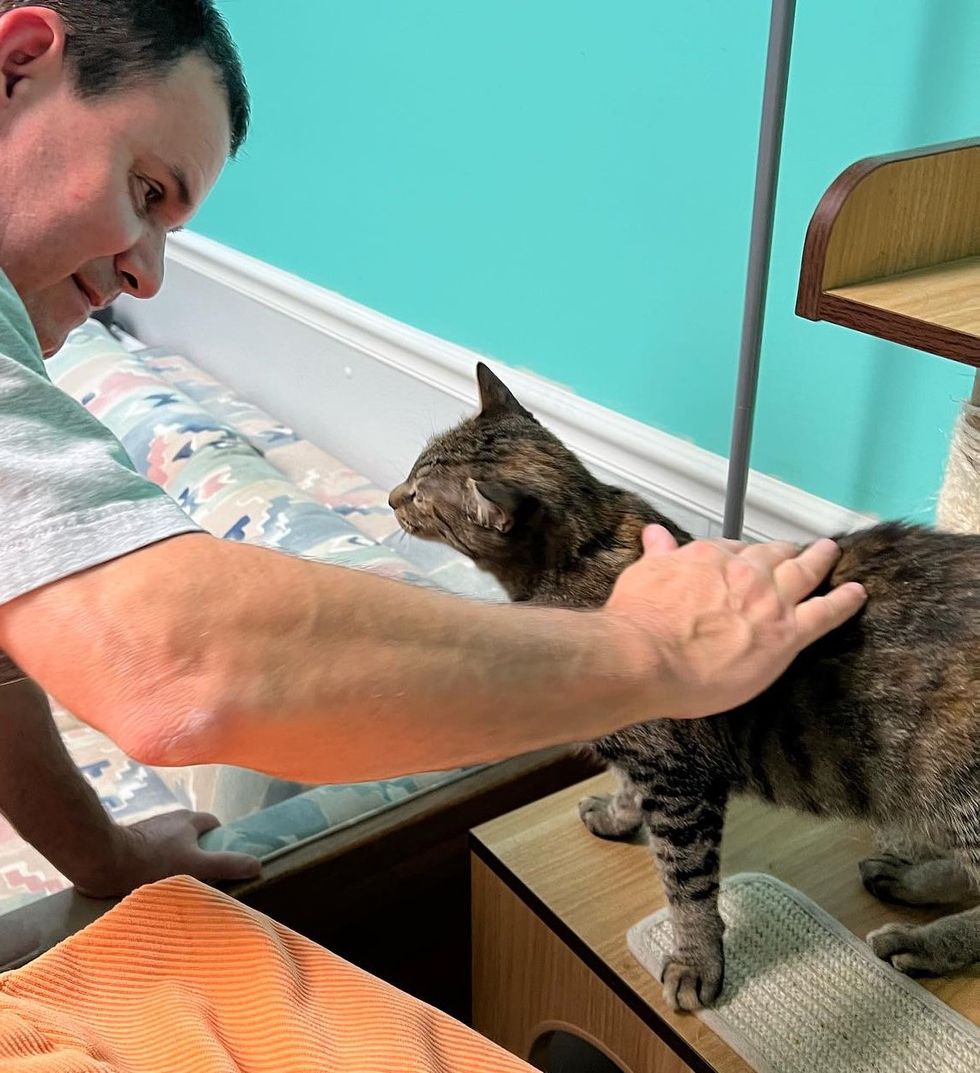 Chris and Lennox@sparklecatrescue
"After 792 days in foster care, her human finally found her, and she's got the best cat dad ever and will be the only kitty getting undivided attention."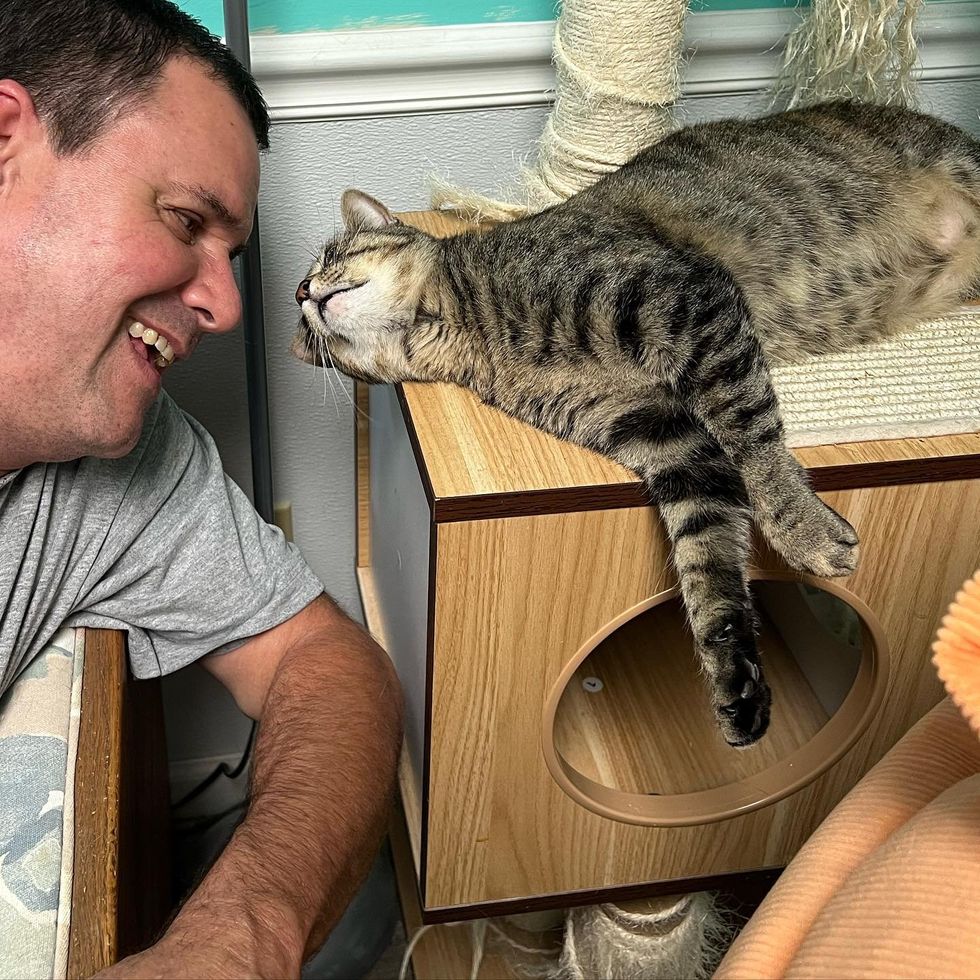 Chris came to meet other cats but was immediately drawn to Lennox@sparklecatrescue
On the first night home, Lennox wanted to stay in her carrier (with the door open) while being on the bed with her human dad. Despite her shyness, she found solace in Chris.
"He let her decide when to come out. He has all the love and patience for her."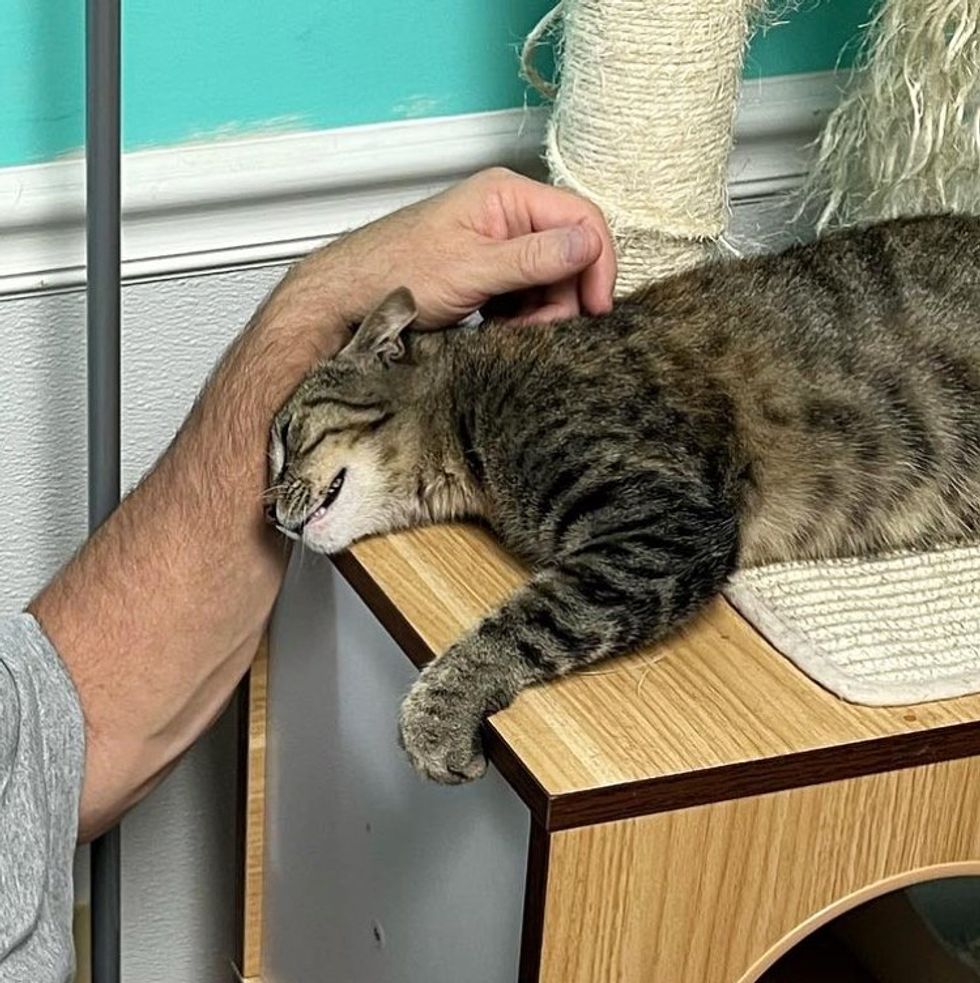 Lennox finally found her forever family@sparklecatrescue
"Everything is going great. We are having a lot of fun together. She sleeps with me every night and loves to get her belly rubbed," Chris shared in an update.
"I'm so happy with her. She is such a sweetie."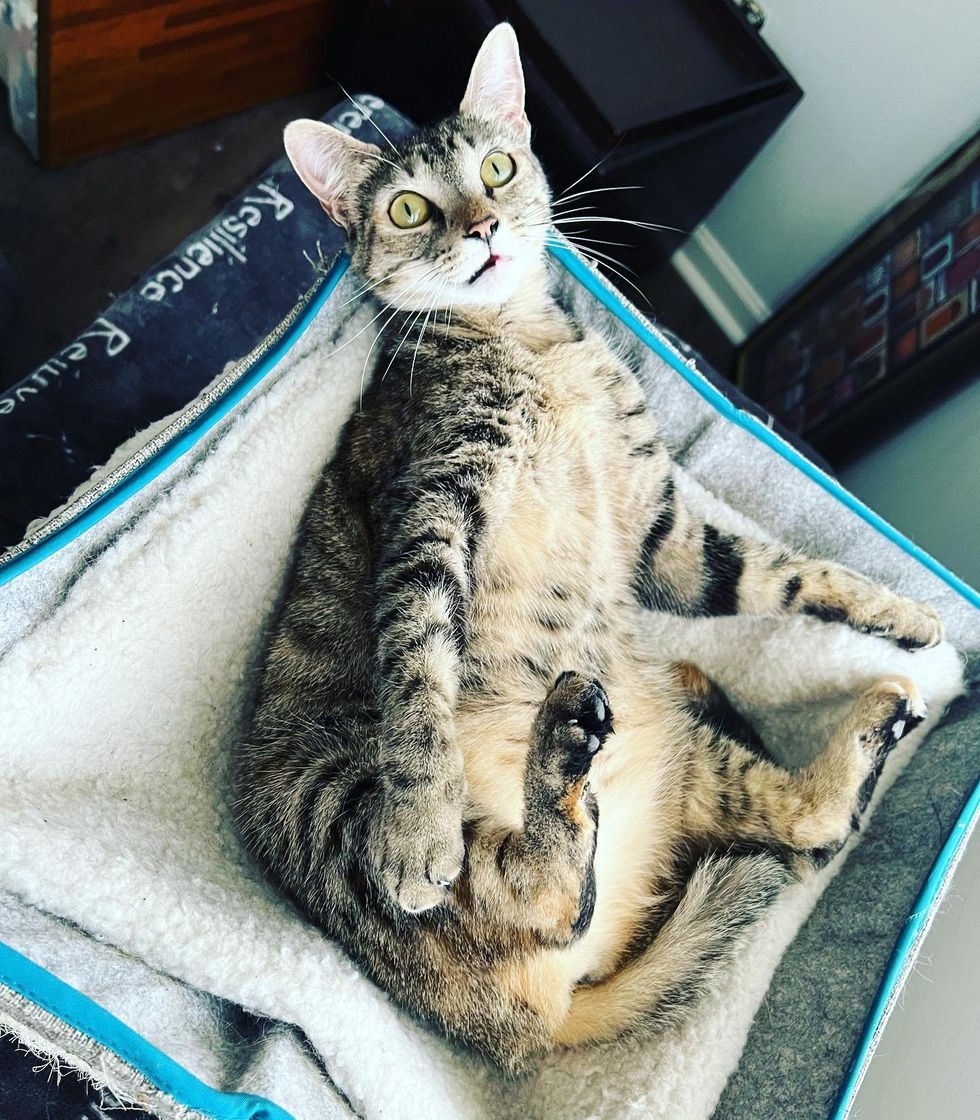 @sparklecatrescue
Share this story with your friends. More on Sparkle Cat Rescue on Instagram @sparklecatrescue and Facebook.

Related story: Two Kittens Seek Help Together, One of Them Appears Blind But Days Later They Discover He Can See