Simon and Sammy, two rescue Oriental Shorthair kittens, traveled 8000 miles for 26 hours to get to Seattle, Washington for a chance to find their forever home.
"They were found in a trash bin when they were a few days old, and were cared for by a vet in Muscat, Oman before being transported to our shelter in Seattle, Washington," Foster_kittens told us.
"Our shelter partners with a vet in Oman. Because of Oman's warm climate, kittens are born year-round, and it isn't easy to find homes for all of them. Dr. Elke Heitz and her staff at the Al Qurum Vet Clinic in Muscat, Oman raise funds to provide airfair, customs expenses, and transport to Purrfect Pals here in Washington for some of their kittens who need homes."
They were just adopted together last week by a wonderful family. "The kitties love bossing around the two standard poodles they now live with and snuggle under the blankets with different family members at night. They even line up with the dogs at treat time." (Instagram)
[Scroll down for videos]
A litter of Oriental Shorthair kittens were rescued from a garbage can in Oman. Little did they know that they were about to live happily ever after, thanks to the combined efforts of Purrfect Pals and Al Qurum Vet Clinic.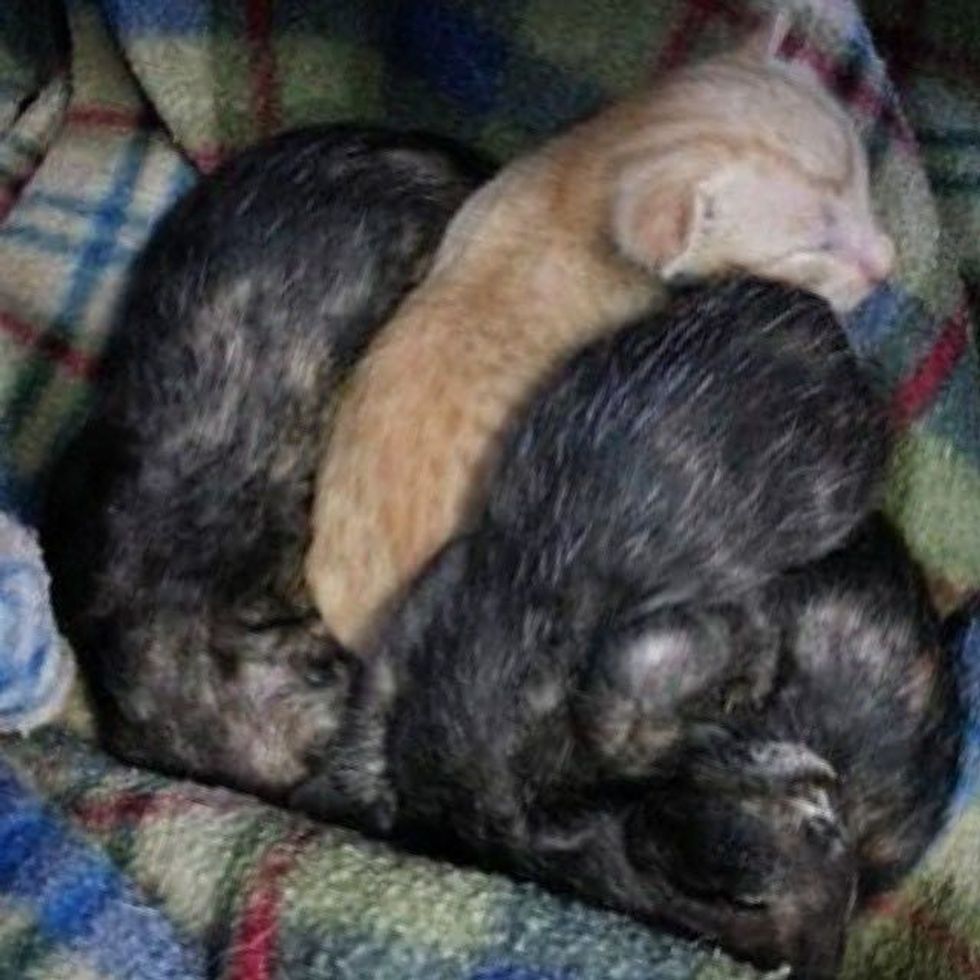 This is Simon. He and his sister Sammy were about to travel on a 8000-mile journey to their new foster home in Seattle...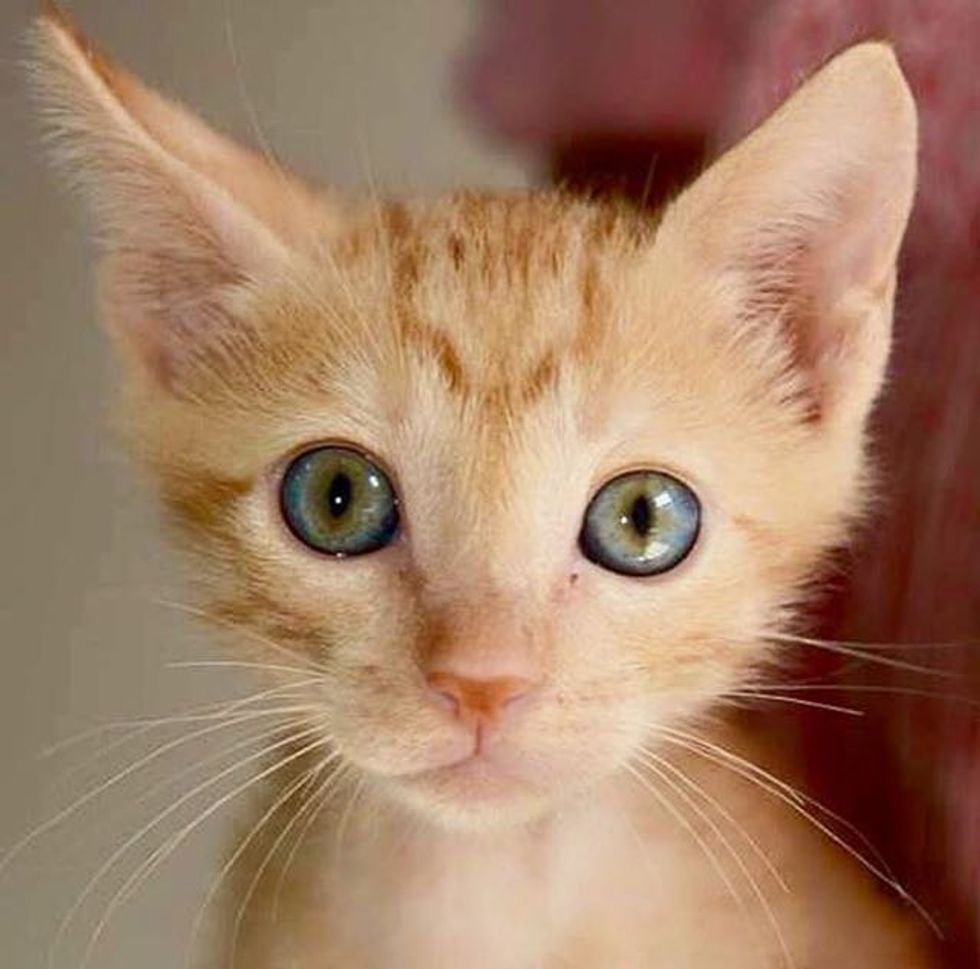 ...for a chance to find their forever home.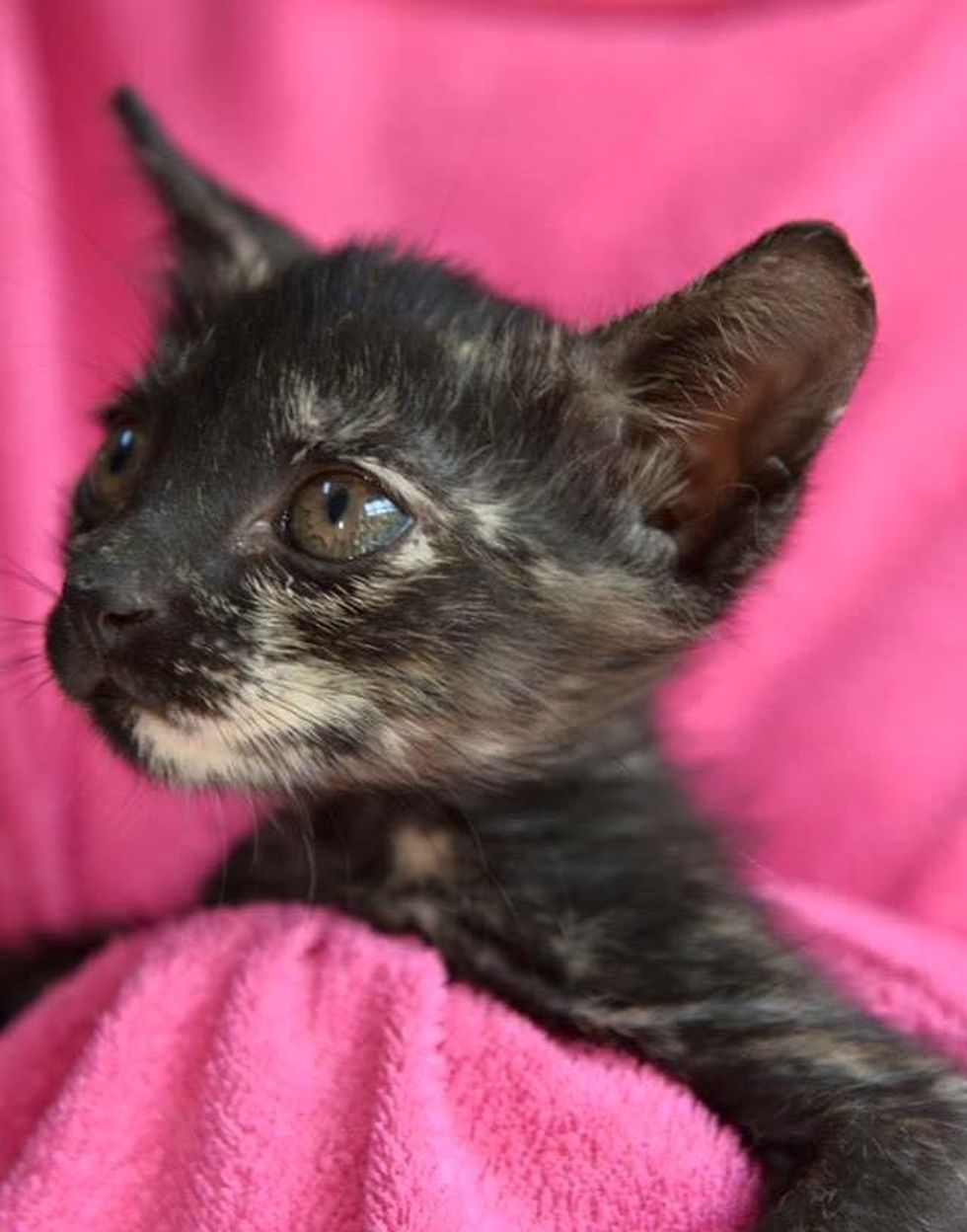 Finally they made it to their foster home. "My daughter had shoulder surgery. Simon and Sammy love having a stationary human in the house."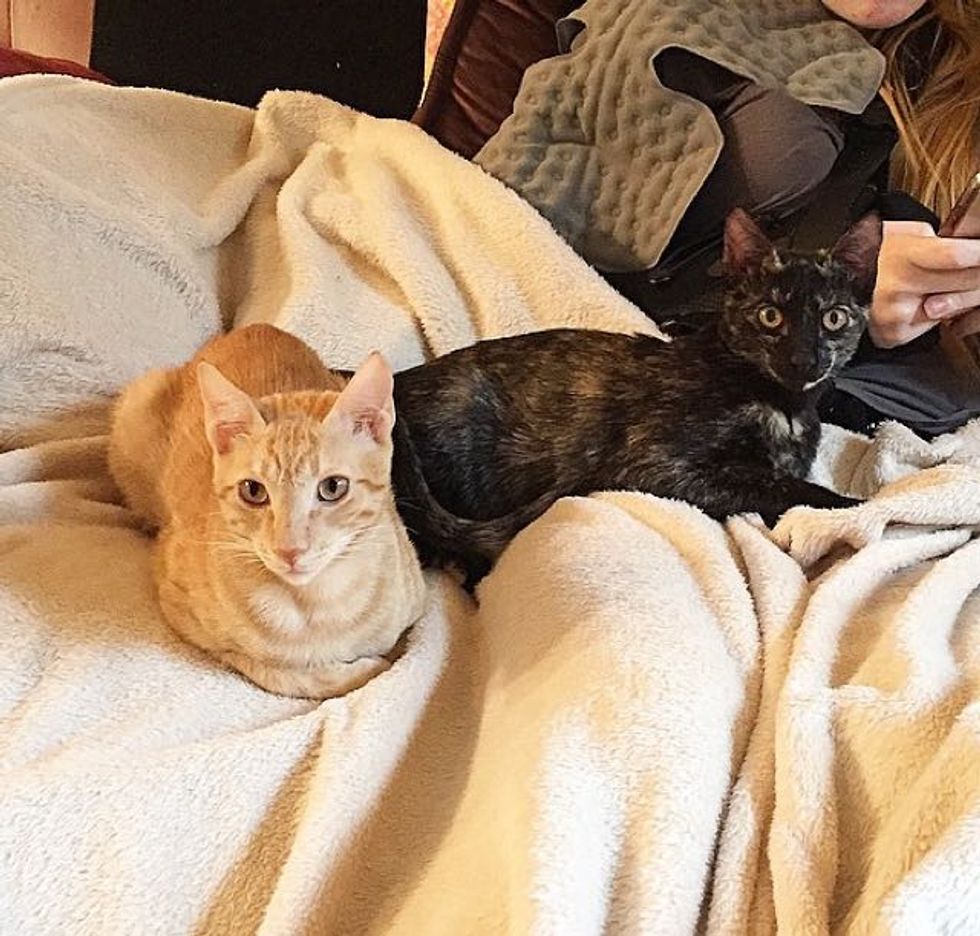 Two love bugs.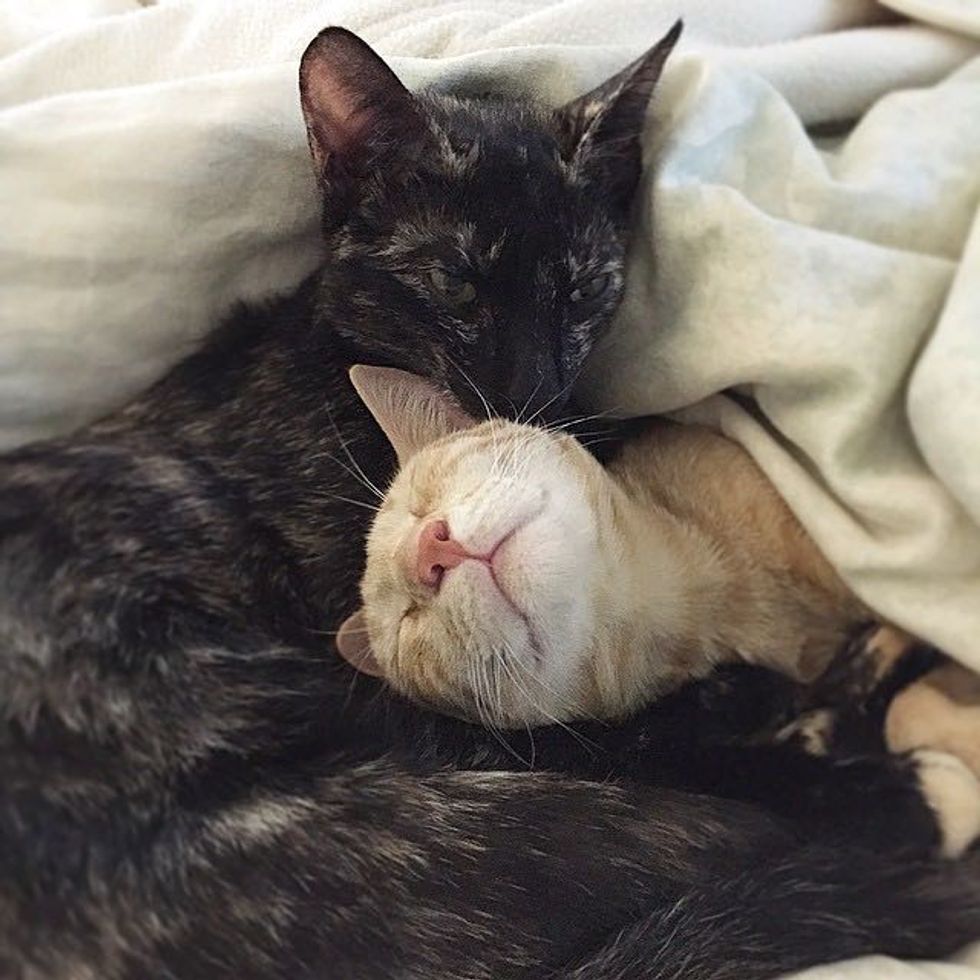 They befriended Felix the resident cat who taught them the fun of cardboard boxes.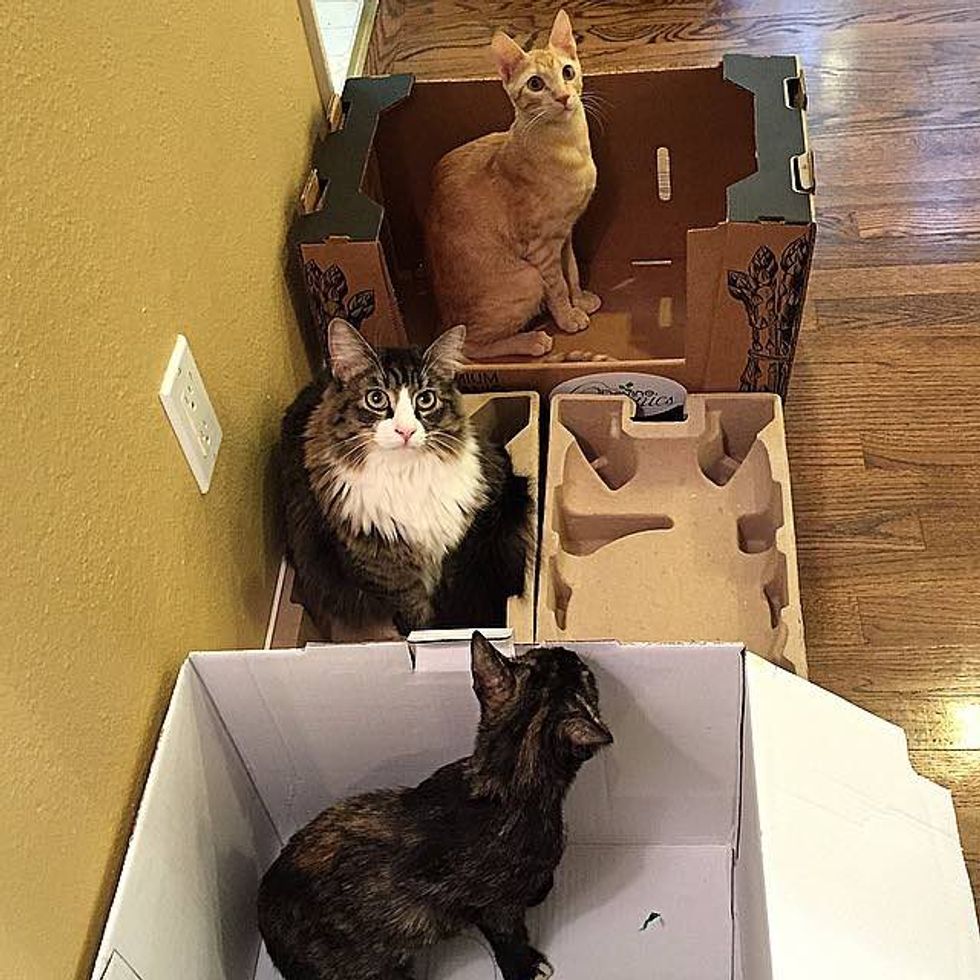 They adore one another. (Do you see Sammy in this picture?)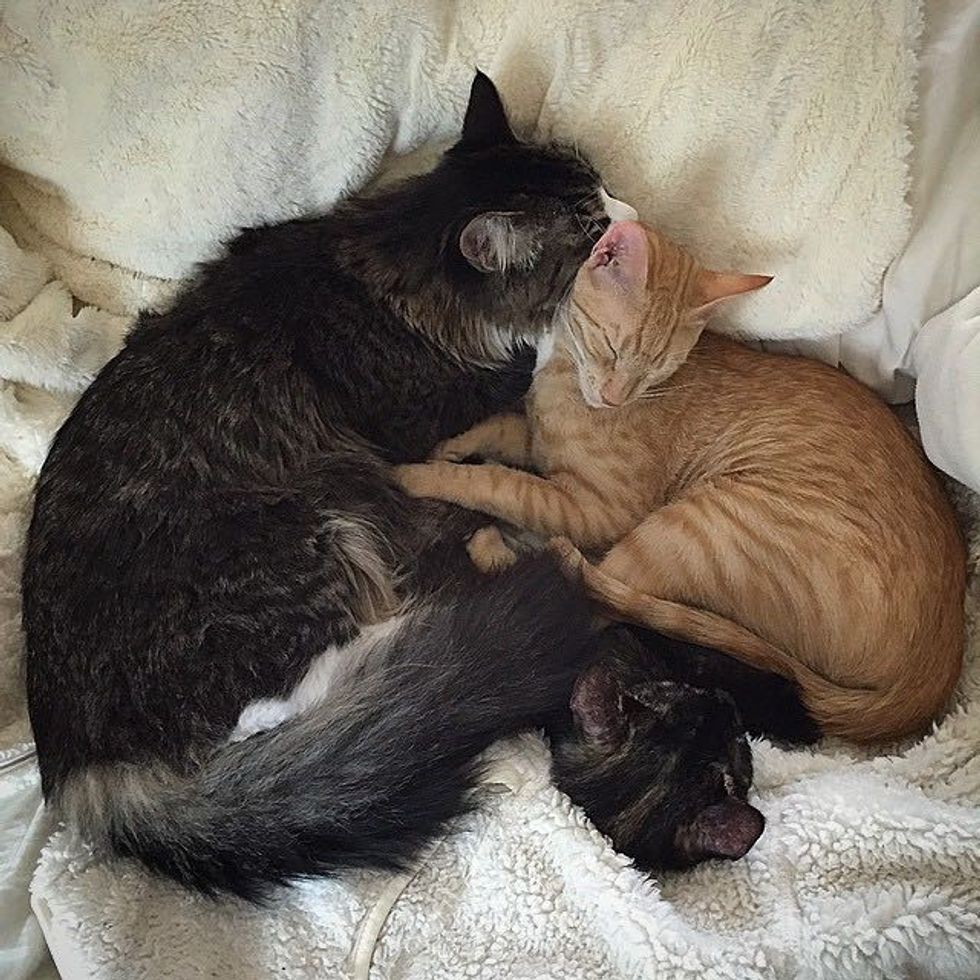 The day Sammy and Simon went up for adoption. It was bitter sweet.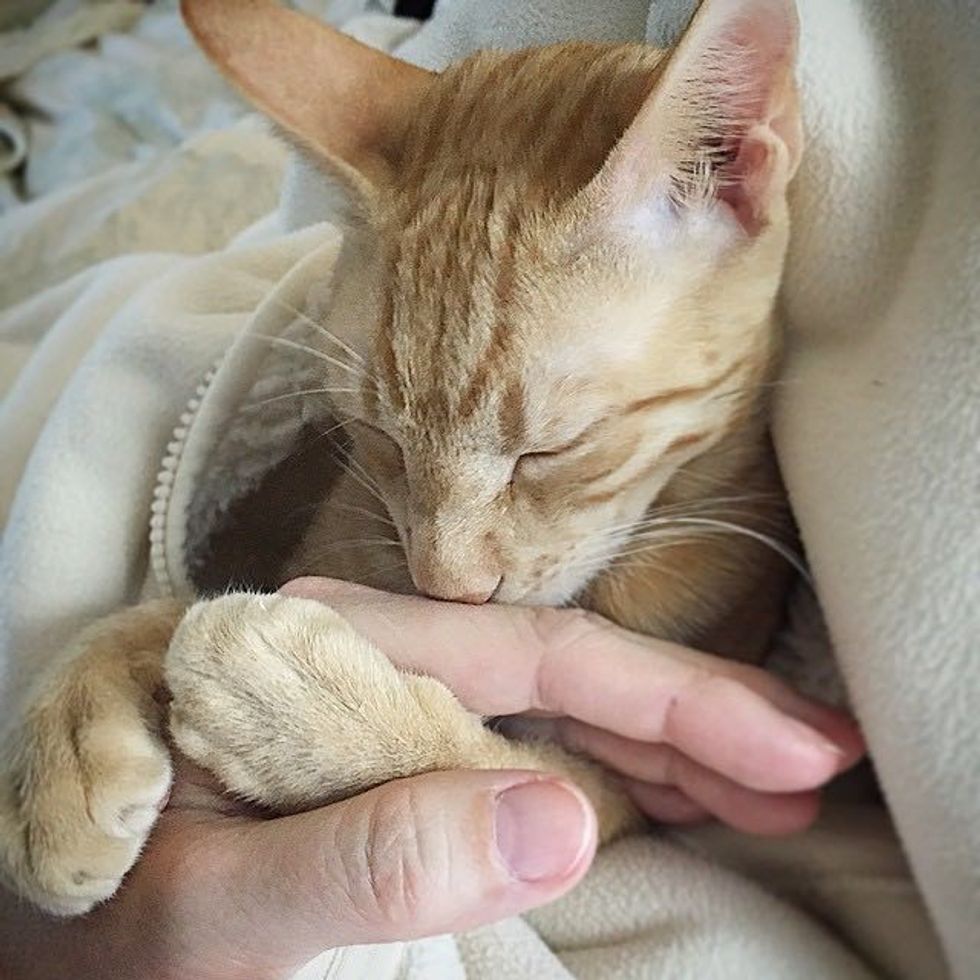 This is Simon and Sammy snuggling at their forever home.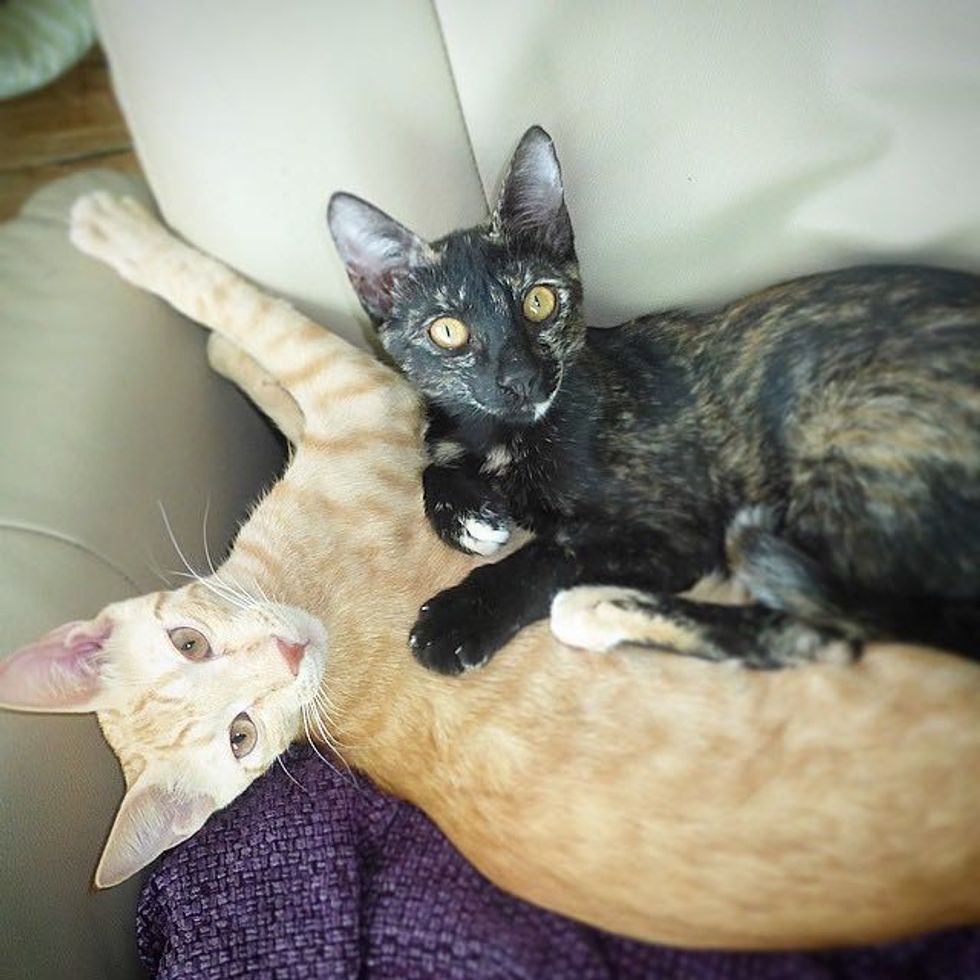 WATCH VIDEO: Felix gives Sammy a kiss, then this happens...
WATCH VIDEO: So much love in this!