A litter of tiny kittens were left behind in a backyard. Two of them, a calico and a cream kitty survived and thrived. This is their rescue story!
"Casper and Wendy were rescued by a couple who found them in their backyard. The mom had abandoned her kittens so they took them in and cared for them until a cat rescue volunteer brought them to us. While their three siblings did not make it, Casper and Wendy thrived to become the cuddliest and snuggliest kittens! Wendy is the 'momma's girl' and is the first to rush to greet me. Casper takes his time to come over--he needs to stretch and yawn first--then loves to be kissed and cuddled and rolls on his back for tummy rubs. They both adore their foster sibling, Annie," wrote Michelle Peters Spivack, volunteer for 13th St. Cat Rescue, IBOK Rescue and Paws for SJACS in San Jose, CA according to Good Morning Kitty.
Today Casper and Wendy are living happily at their forever loving home.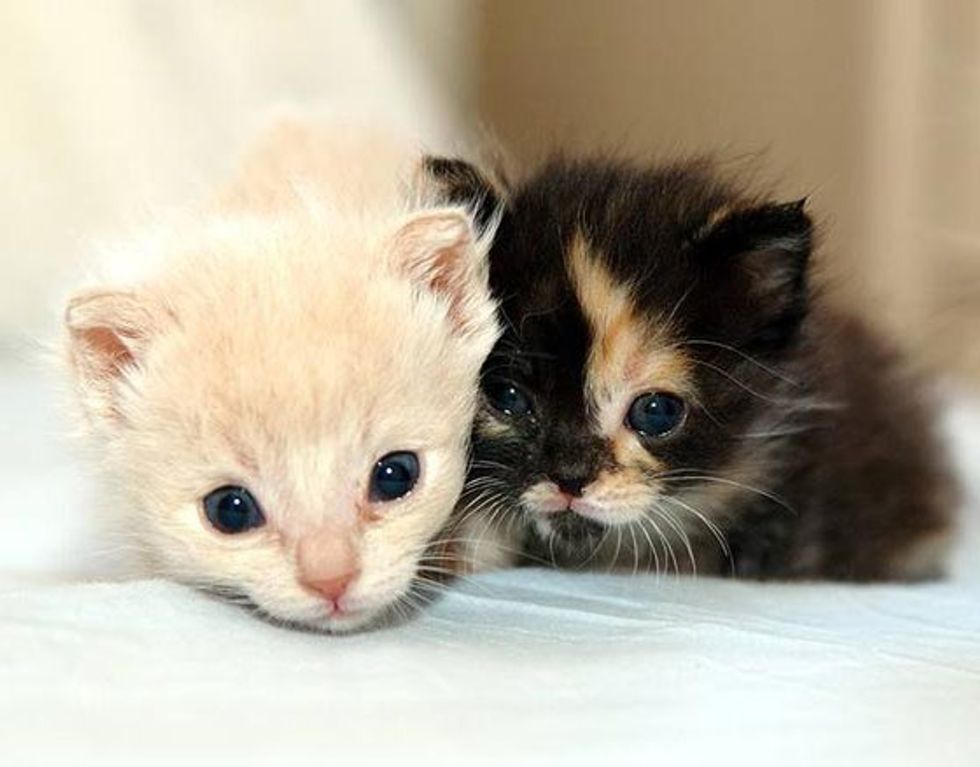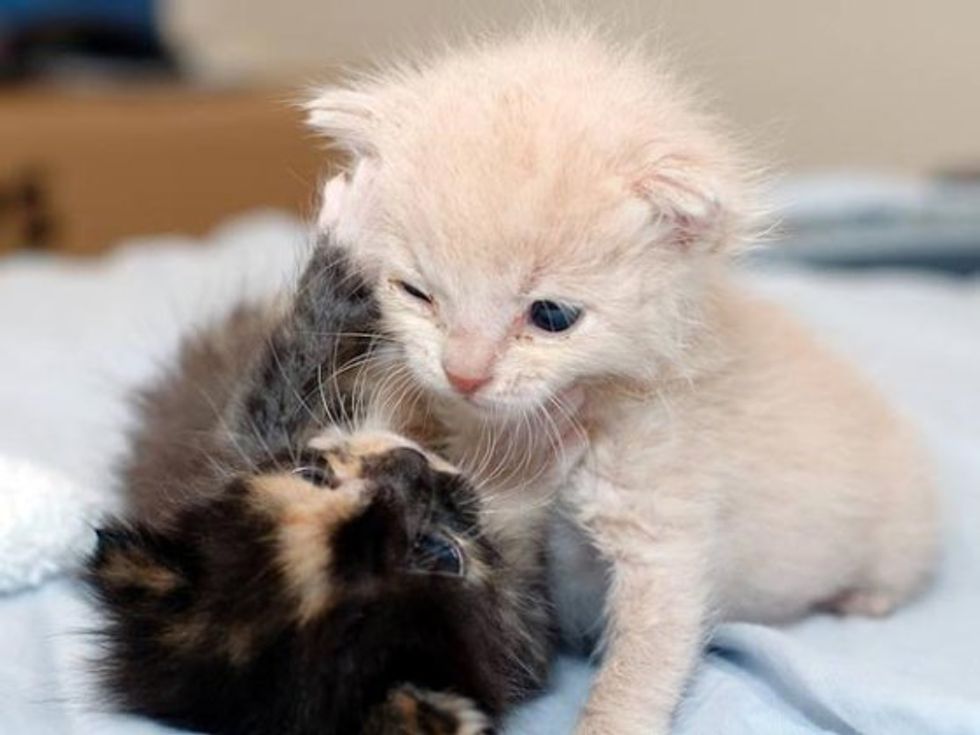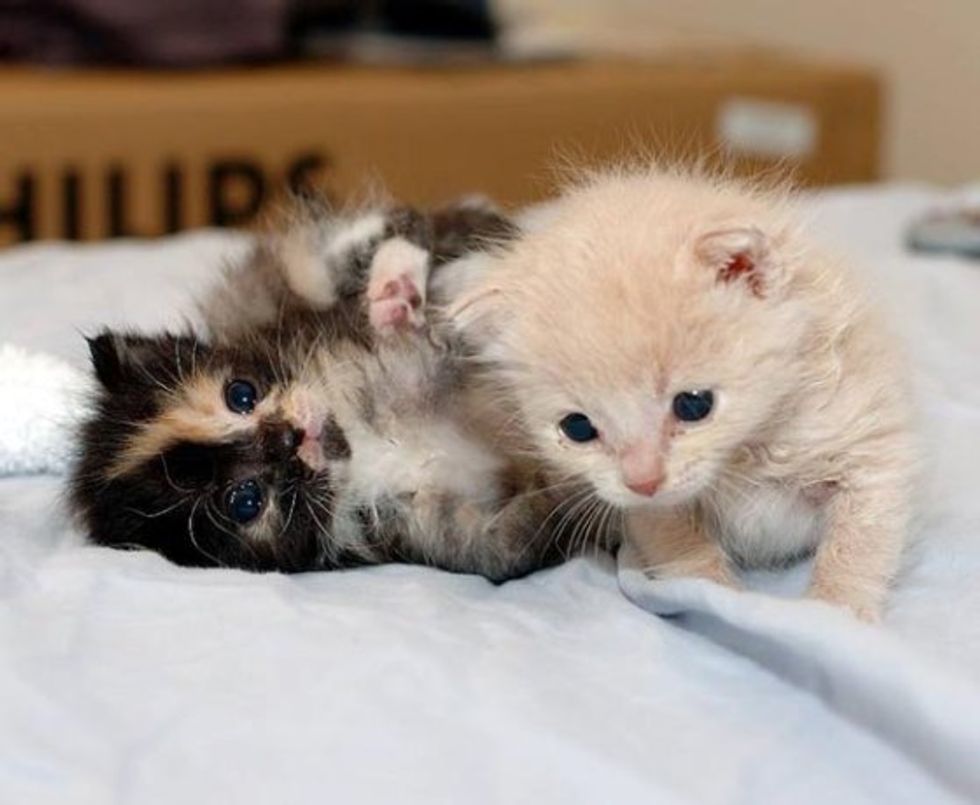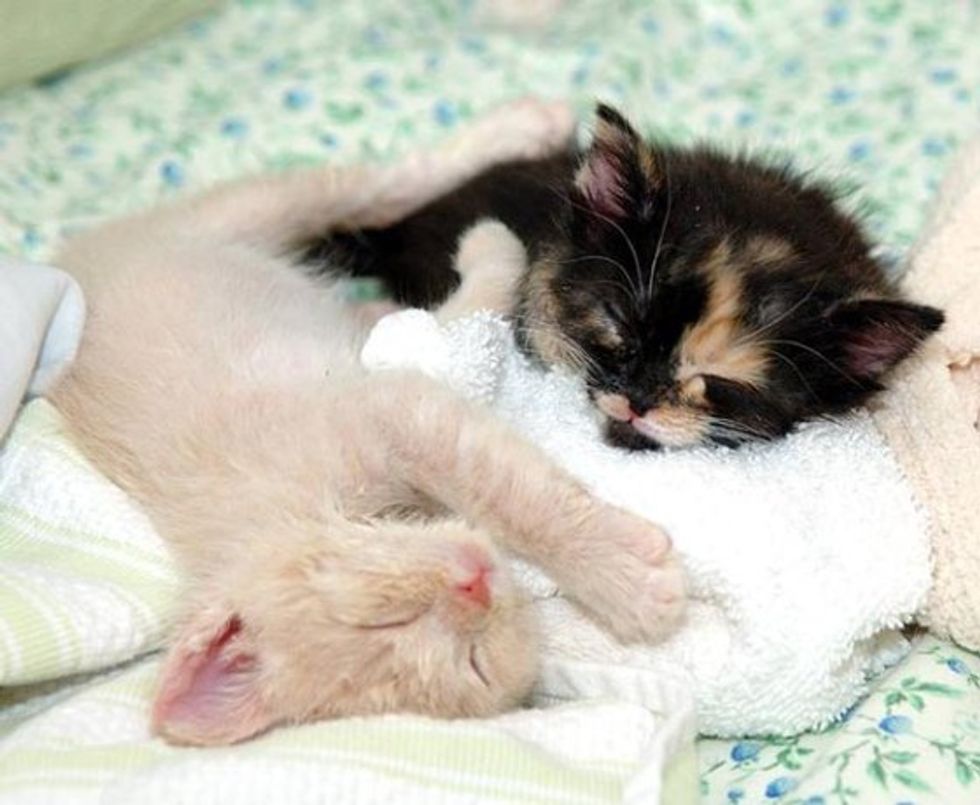 Photos by ©Michelle Peters Spivack via Good Morning Kitten. More photos of Casper and Wendy.