When Watson the cat came to the shelter, he was not happy. Weighing in at 34.8 pounds, he needed a lot of help.
Over the next one year, a loving foster family helped Watson get healthy and find happiness.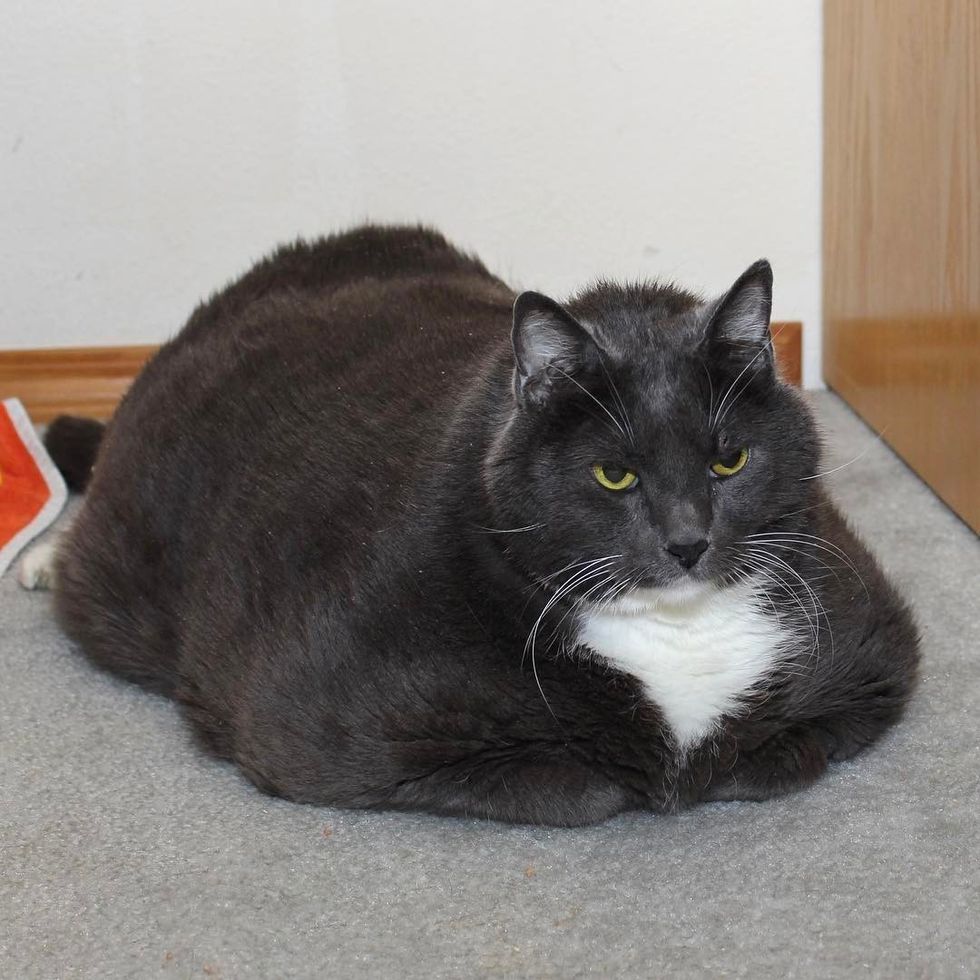 Courtesy: Sheila @love2foster
Watson was surrendered to the shelter because his previous owners could no longer care for him and he was having litterbox issues. "He was 34.8 pounds when he came here," Sheila of @love2foster told Love Meow.
The kitty came with a list of health issues. He had multiple tumors and could hardly groom himself and walk. "The family that dropped him off called him Fatboy. I renamed him Watson and we started a weight loss journey to take off at least ten pounds so he could be adopted."
Sheila put Watson on a special diet that consisted of canned Purina OM. "He ate 5oz daily, half in the morning and half in the evening."
The vets removed his benign tumors. From then on, Watson's life began to turn around.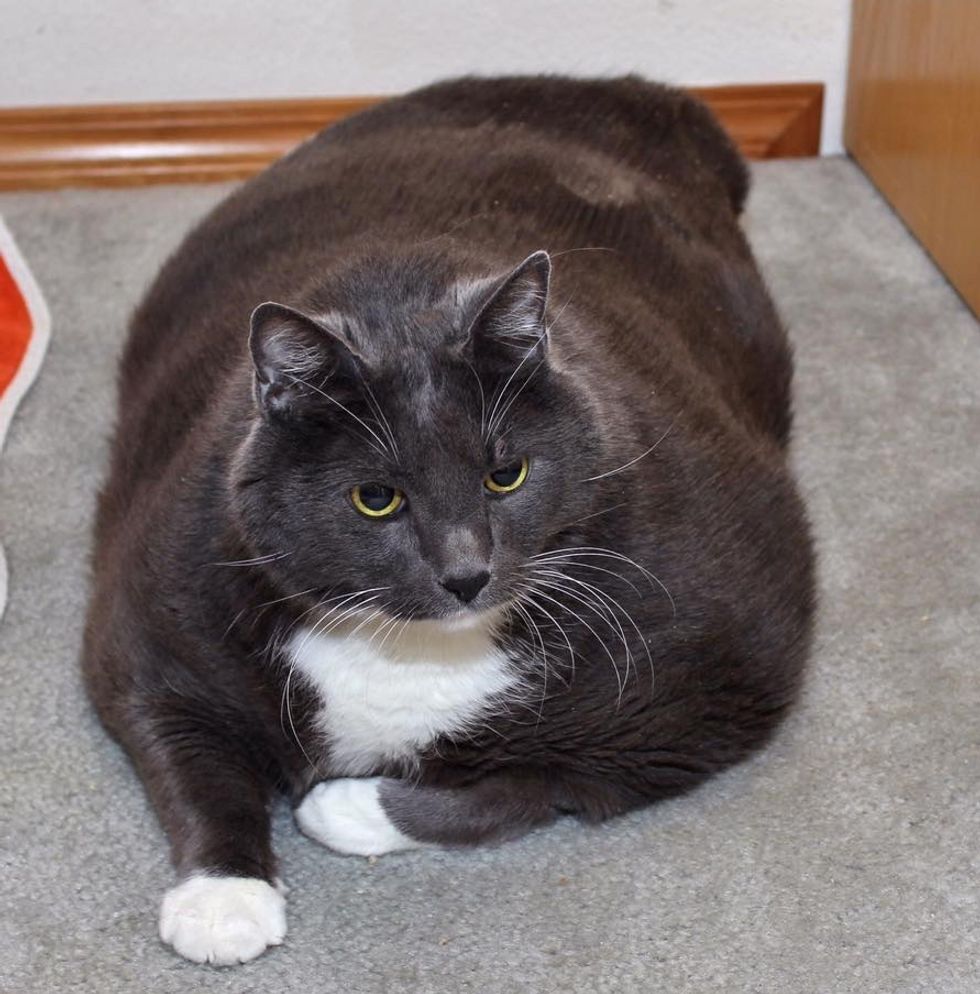 Courtesy: Sheila @love2foster
During the first few months, he stayed mostly upstairs because he couldn't barely walk, so Sheila encouraged him to go down by feeding him downstairs.
"He would go halfway, rest on the landing, and continue to the bottom."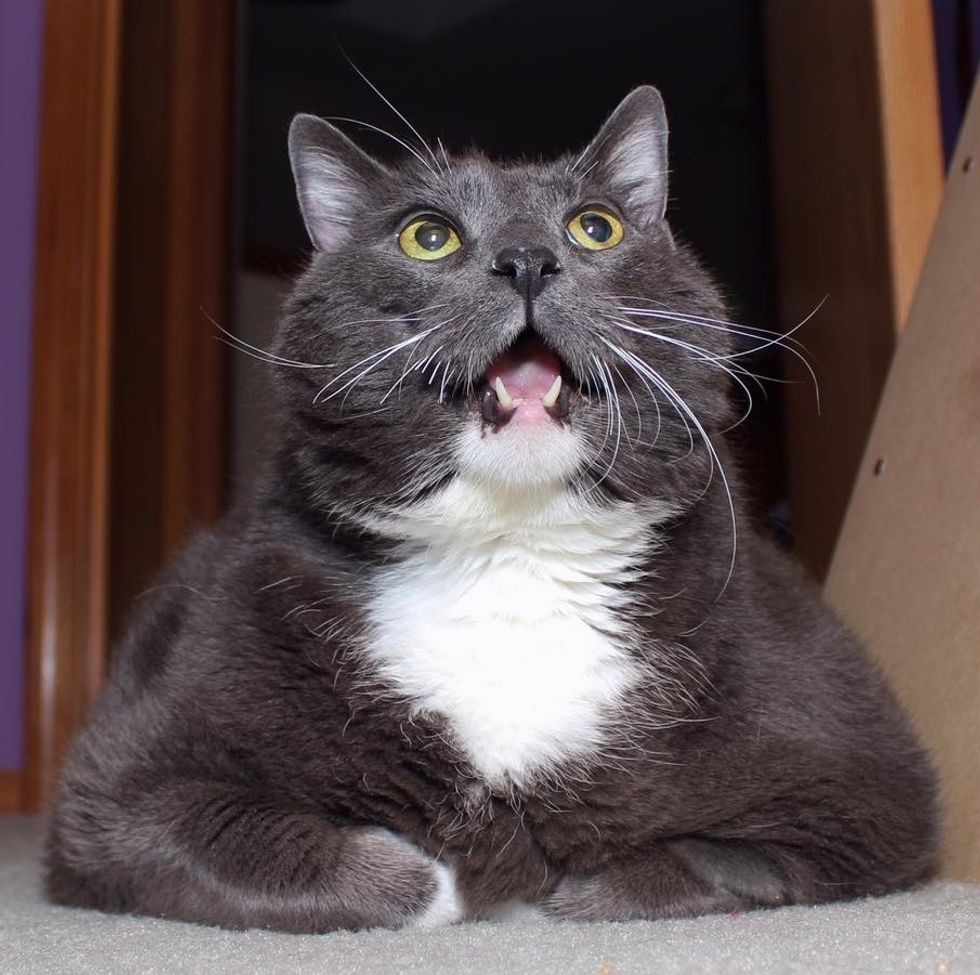 Courtesy: Sheila @love2foster
With a lot of love and encouragement, Watson became more active and could walk a little better every day.
His weight started to melt off and his curiosity grew.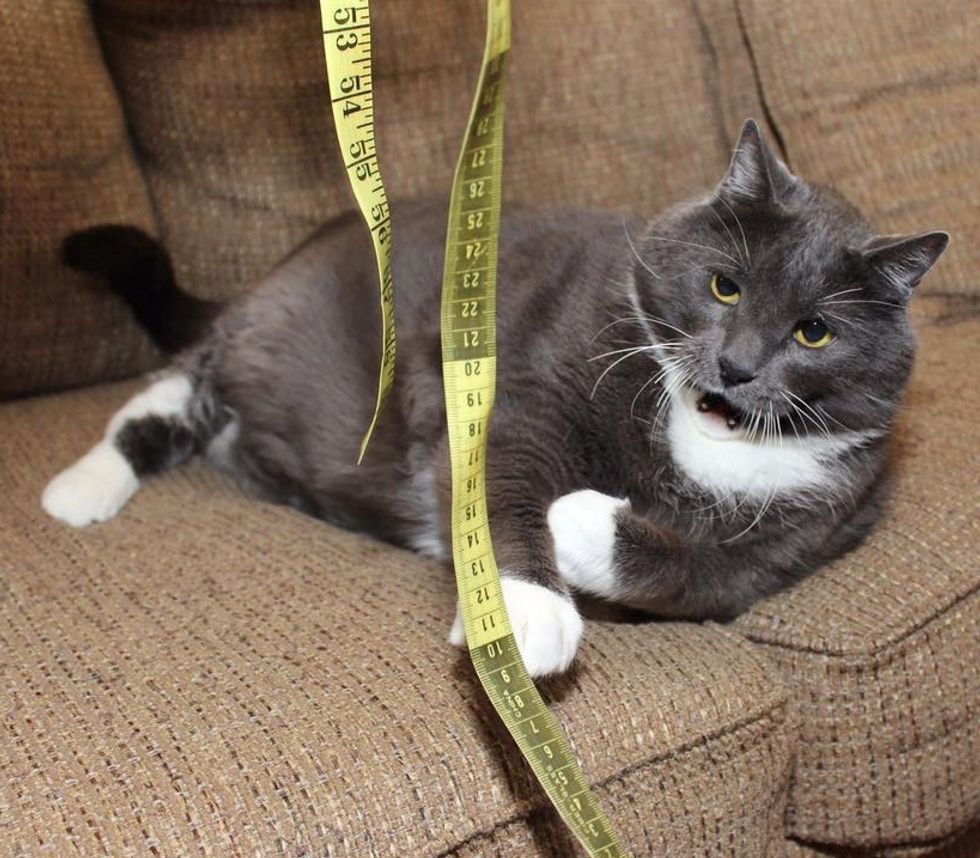 Courtesy: Sheila @love2foster
As Watson lost more weight, his temperament also changed. When he first arrived in his foster home, he was grumpy and was not interested in anything.
Now he had grown to love to play, especially with da bird.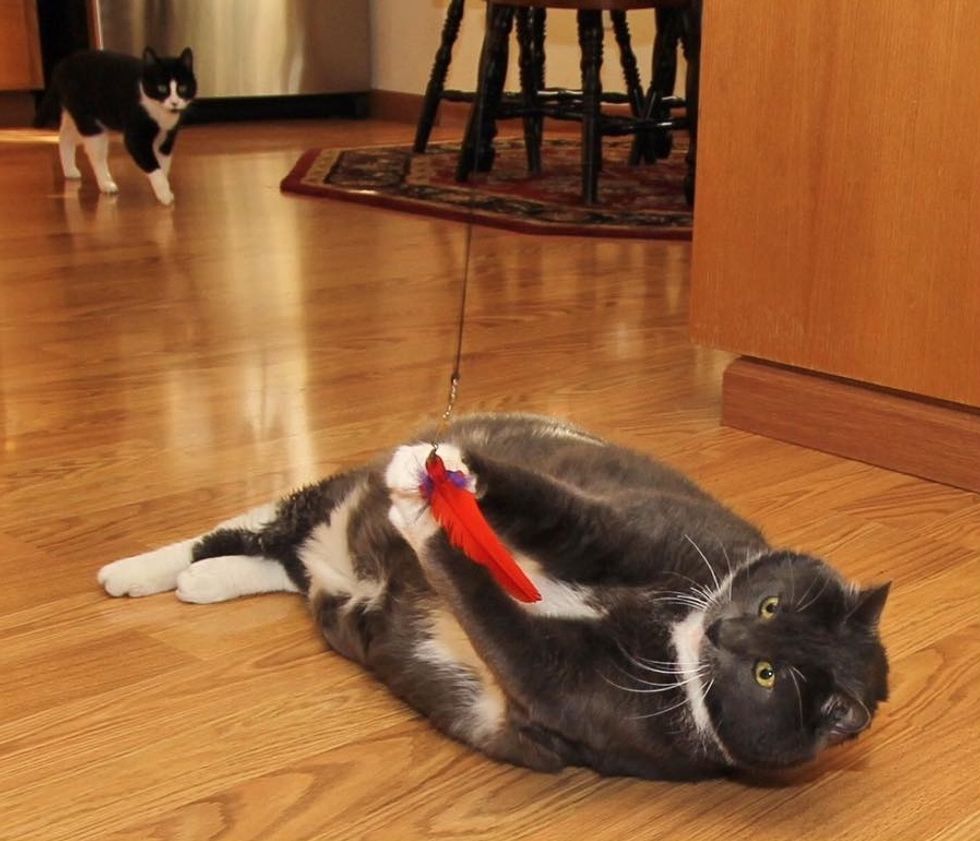 Courtesy: Sheila @love2foster
"He became more friendly and playful. One day he discovered that he could jump up on the couch and seemed so proud of himself," Sheila shares with Love Meow.
"Posey, who doesn't like other cats decided that Watson was a friend."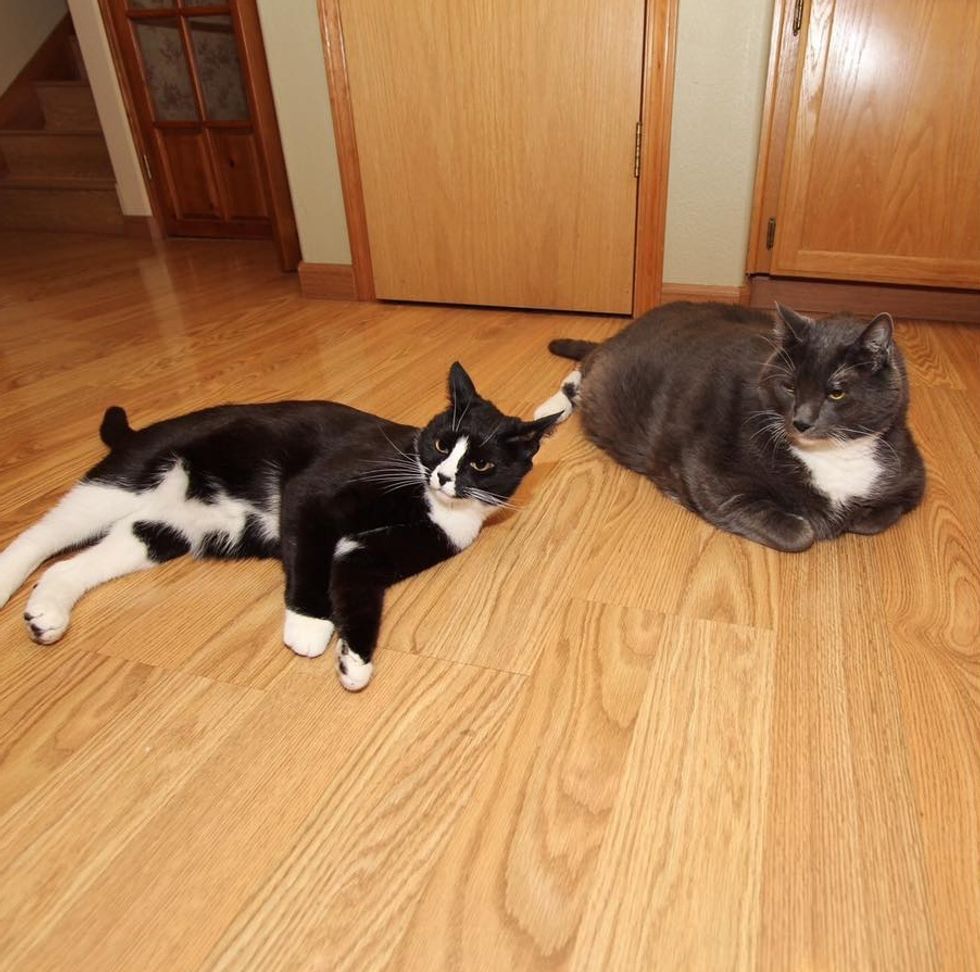 Courtesy: Sheila @love2foster
They began to find Watson on chairs and beds that he hadn't been able to get up before. He surprised his foster mom every day with his progress.

"Watson wanted to be like the other cats. He really wanted to fit in the Cat Ball."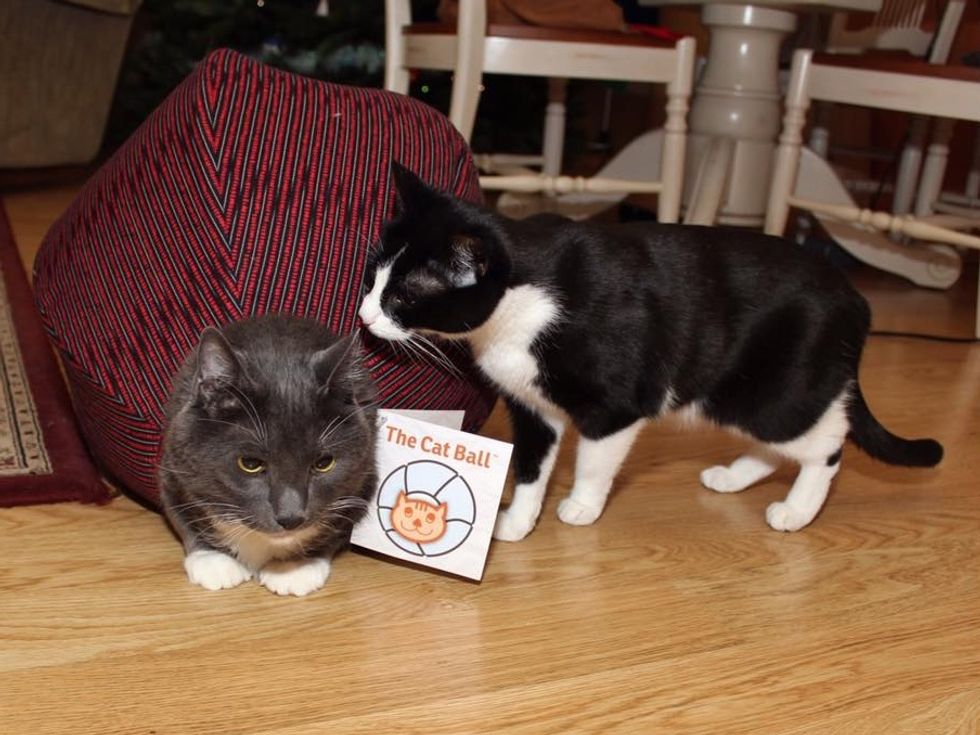 Courtesy: Sheila @love2foster
"One day I found Watson on the table. He was so proud of himself that I didn't make him get down," Sheila said.
As he got slimmer and healthier, he became more confident and wanted to try every cat bed and box he could find.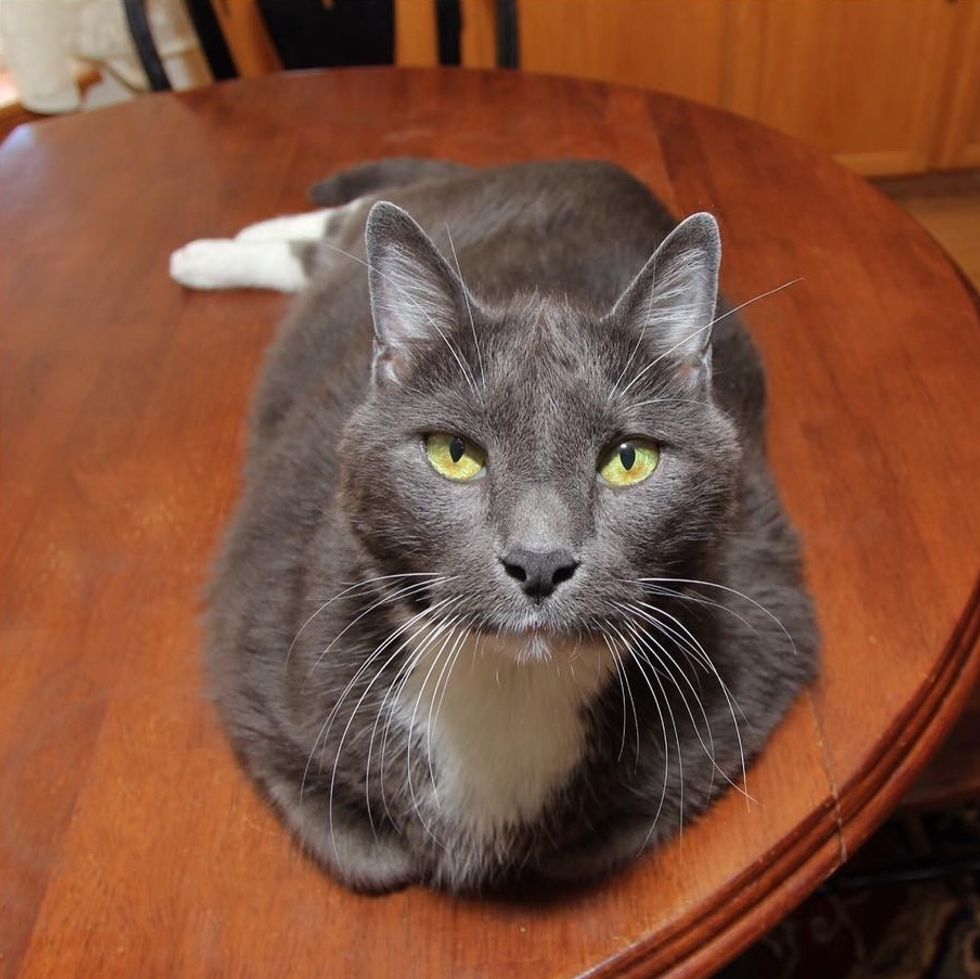 Courtesy: Sheila @love2foster
When Watson got his weight down to 23 pounds, he was finally ready to be adopted.
"He was adopted by comic illustrator Robbi Rodriguez. The care they provide for Watson is better than I could have dreamed," Sheila told Love Meow. "Watson has some health issues because of the weight that he had for so long but they provide him with the best care."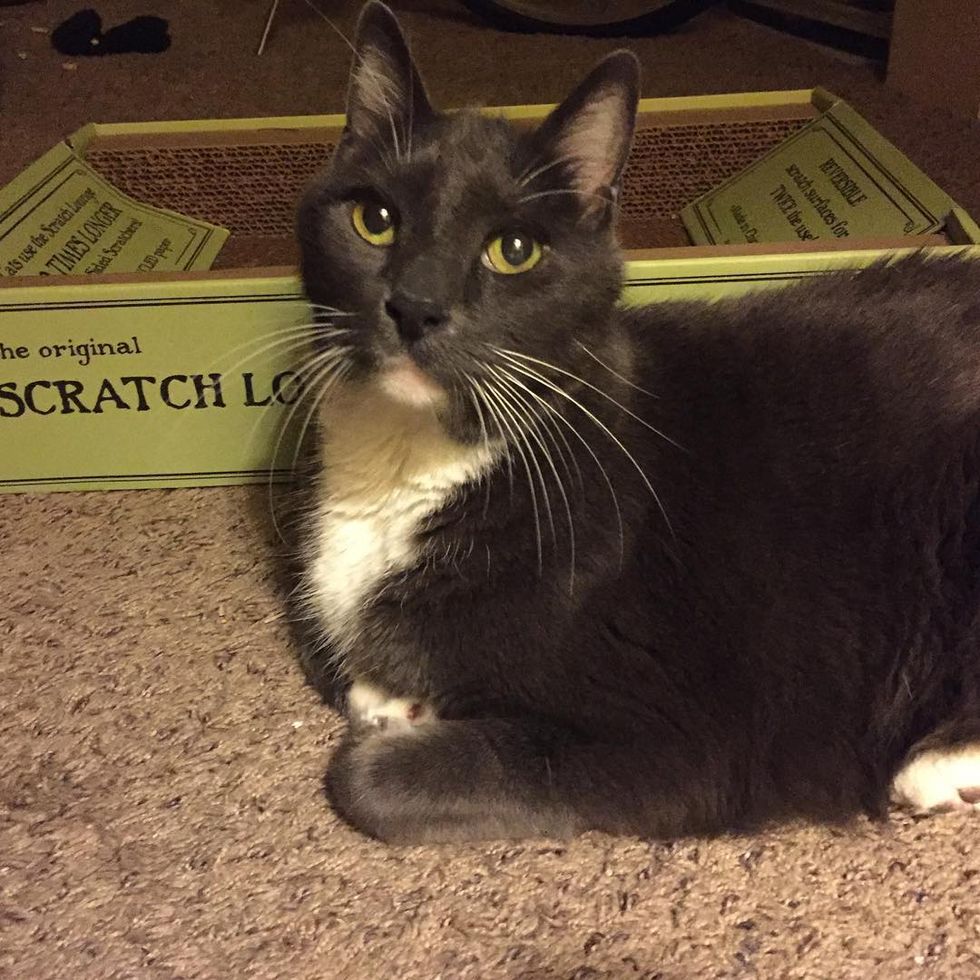 Photo: @the_watson_army
"Watson was very unhappy when he arrived but as he lost weight he showed his curious and playful side. He's a very sweet boy."

The beautiful kitty has found happiness and a place to call his own.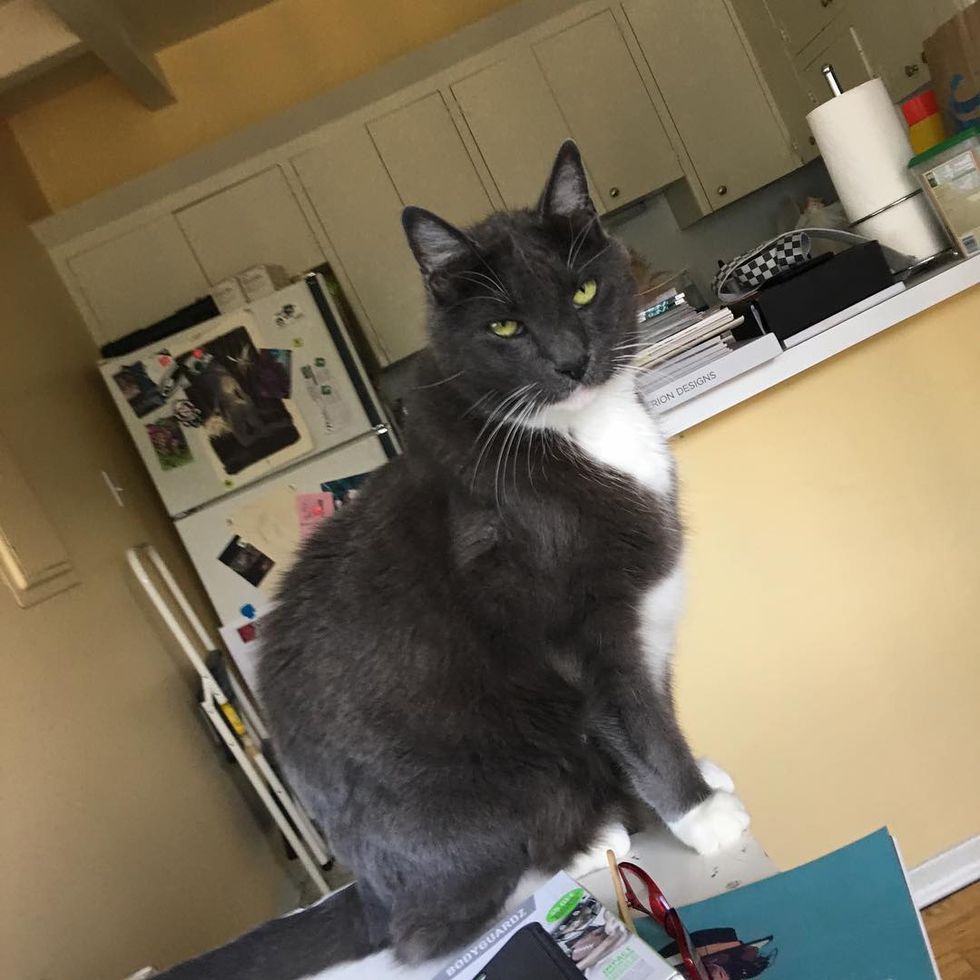 Photo: @the_watson_army
Share this story with your friends. Follow Sheila's foster kitties at @love2foster on Facebook and Instagram. Follow Watson and his adventures at @the_watson_army.
Related story: Grumpy Rescue Kitten Transforms Into a Happy Kitty