A guy found a tiny kitten lying on the roadside, meowing for help. What an amazing transformation love can make!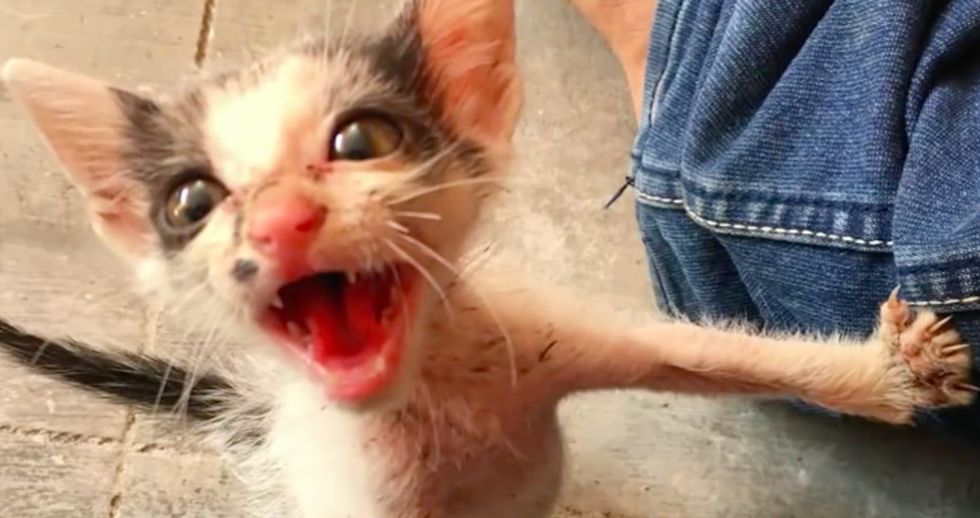 kalpana Peter
A little scrawny kitten was found on the roadside near the drainage. She was very afraid but couldn't muster the energy to move let alone run away due to hunger and fatigue.

A kind hearted man, Peter, spotted the kitten and knew he had to help.
He gave her something to drink as the kitten was very dehydrated, and petted her gently to give her the comfort that she needed to hang on. It was then the kitten looked up to him and began to purr.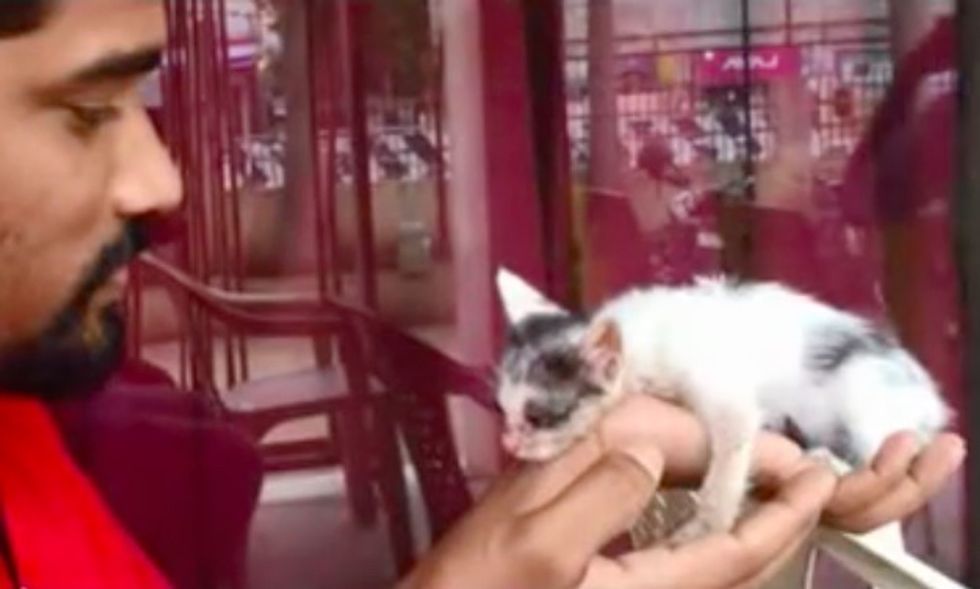 kalpana Peter
She took a nap in her rescuer's arms before they headed off to the vet.
Feeling safe for the first time in a long while.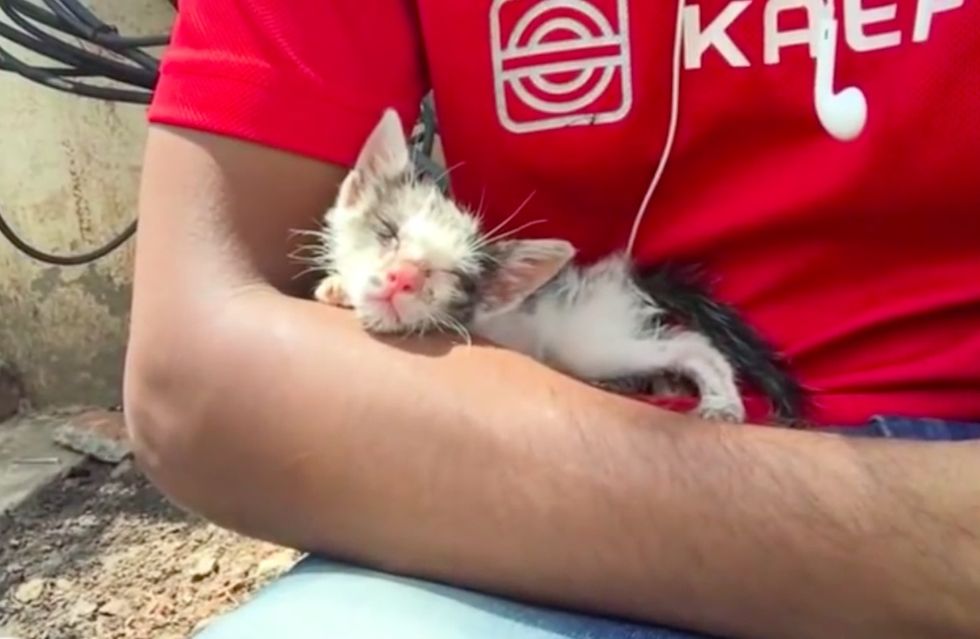 kalpana Peter
The kitten was emaciated and covered in dirt.
After getting treated at the animal clinic, they went home and gave the fur baby a full bottle and a much-needed bath, which revealed her beautiful, soft coat.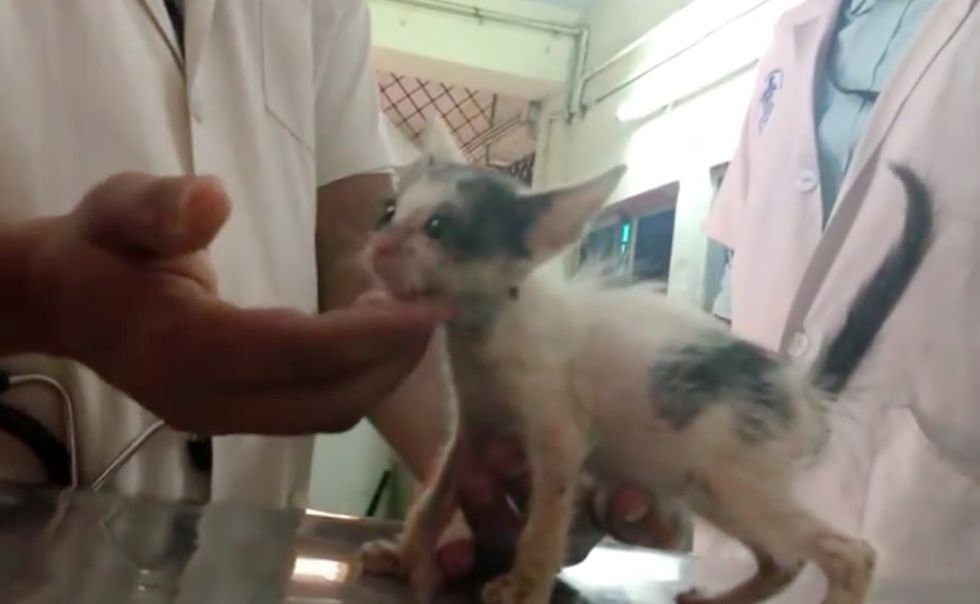 kalpana Peter
She was named Hetty.
Peter and his family welcomed the little kitten into her new home.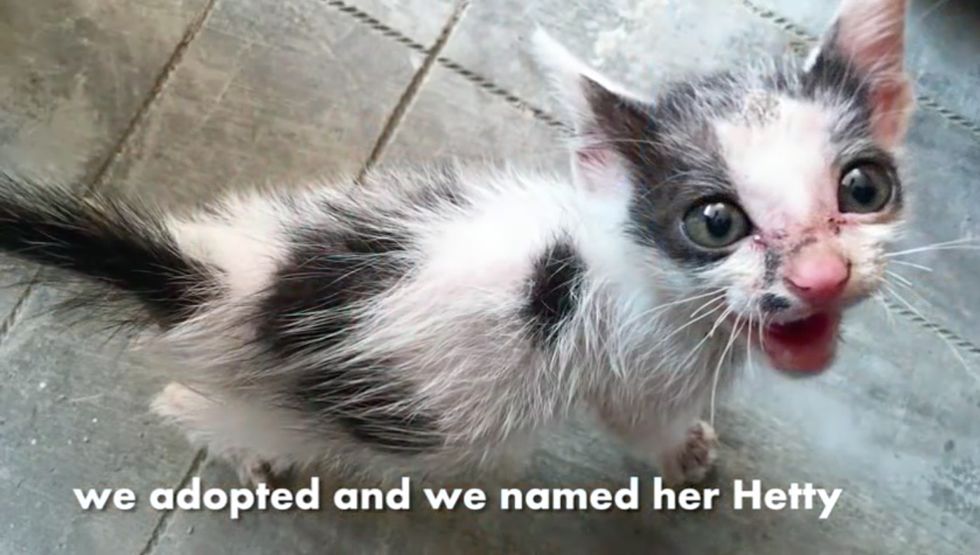 kalpana Peter
From that day on, the little black and white kitten thrived and grew.
She is always seeking her human whenever he's home. Hetty likes to cuddle up to him for naps or whenever she wants attention.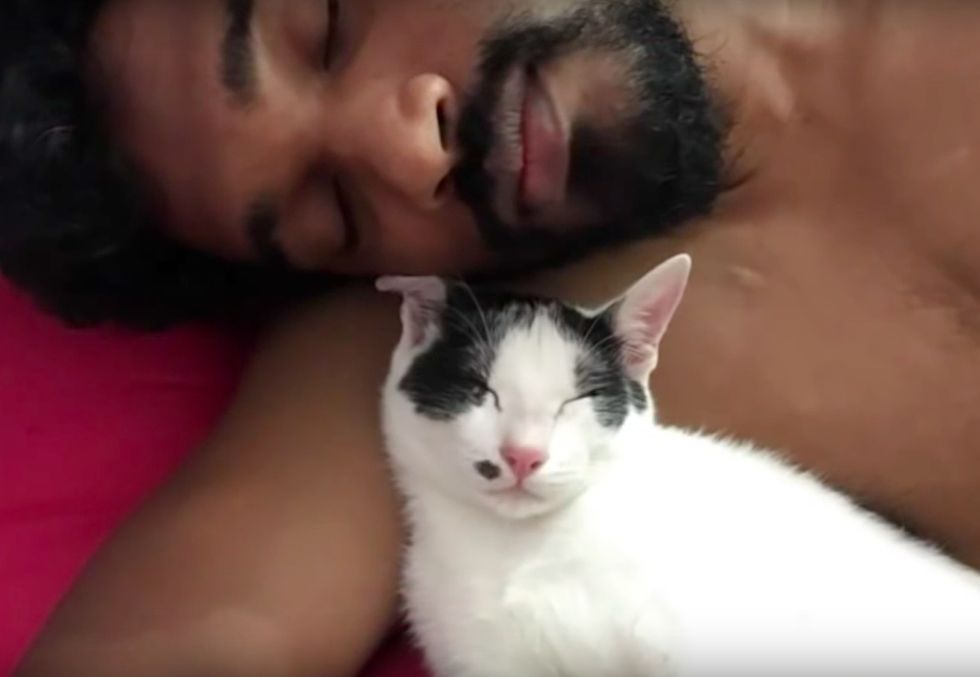 kalpana Peter
It's amazing how much Hetty has transformed since the day she was rescued.
She's no longer that pitiful abandoned kitten found on the streets. Hetty has grown into a gorgeous lady cat, living happily with her human dad at a place she calls her own.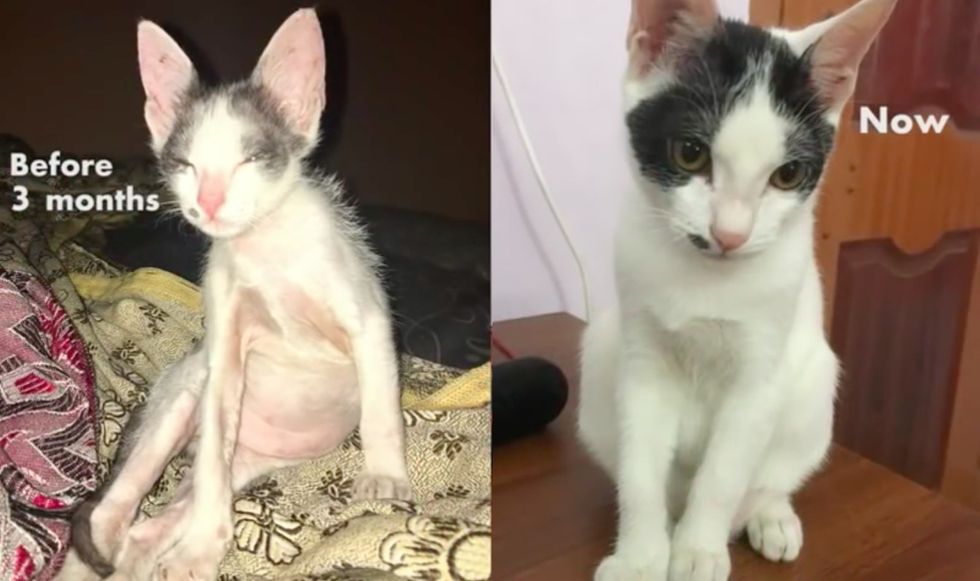 kalpana Peter
Watch her incredible rescue journey in this video:
Share this story with your friends.
Related story: Fearful Roadside Kitten Experiences Love for the First Time, It Changes Everything