Is this a wolf, a cat or a cat wolf?
This mischievous little one likes to hide in soft things and suddenly strikes with her claws extended out when others are not looking.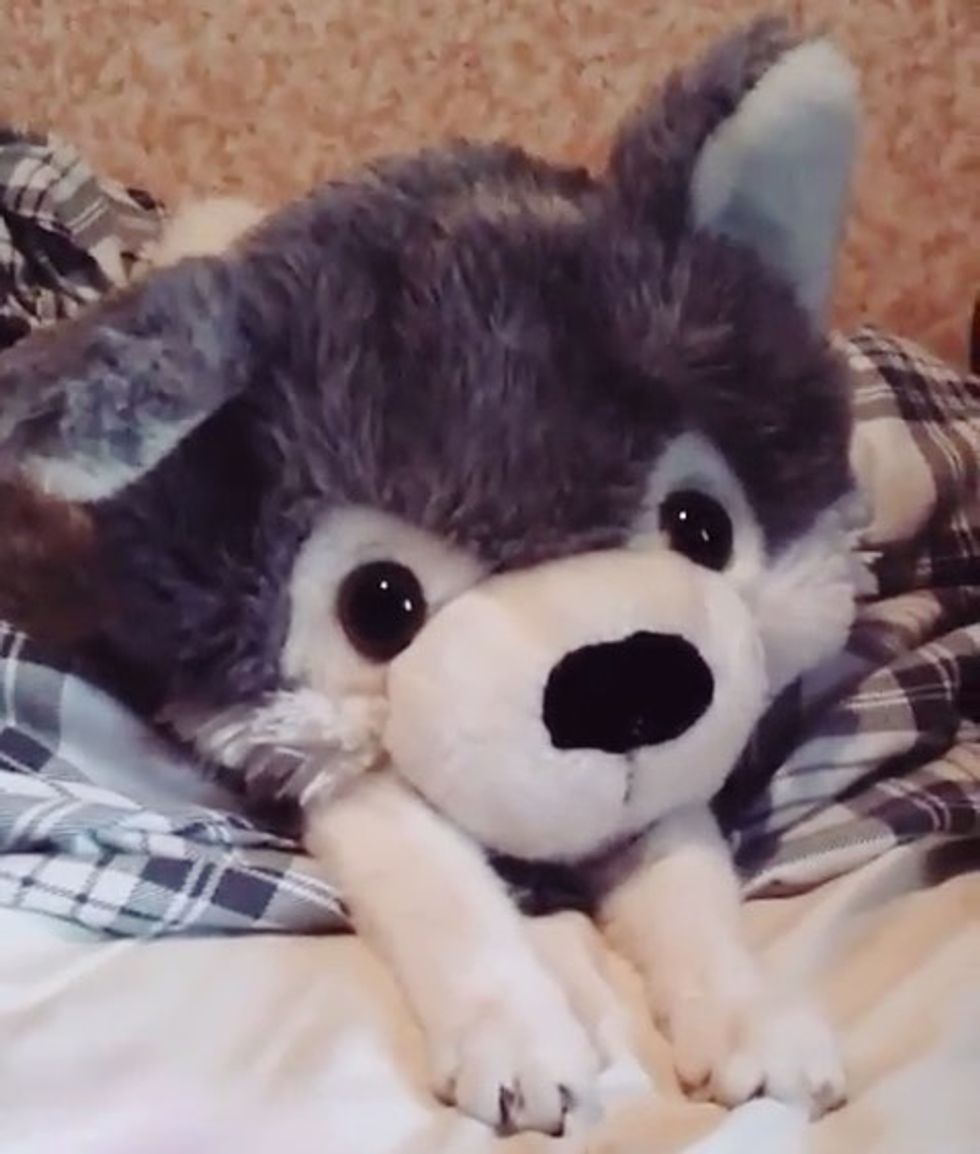 Photo: @dwarjam
Her human brought home a wolf mask, and it didn't take long for this curious little one to put it to good use.

Watch the video here:
So who's underneath the wolf mask?
Meet Leela the cat! She's quite a character and a shoulder cat.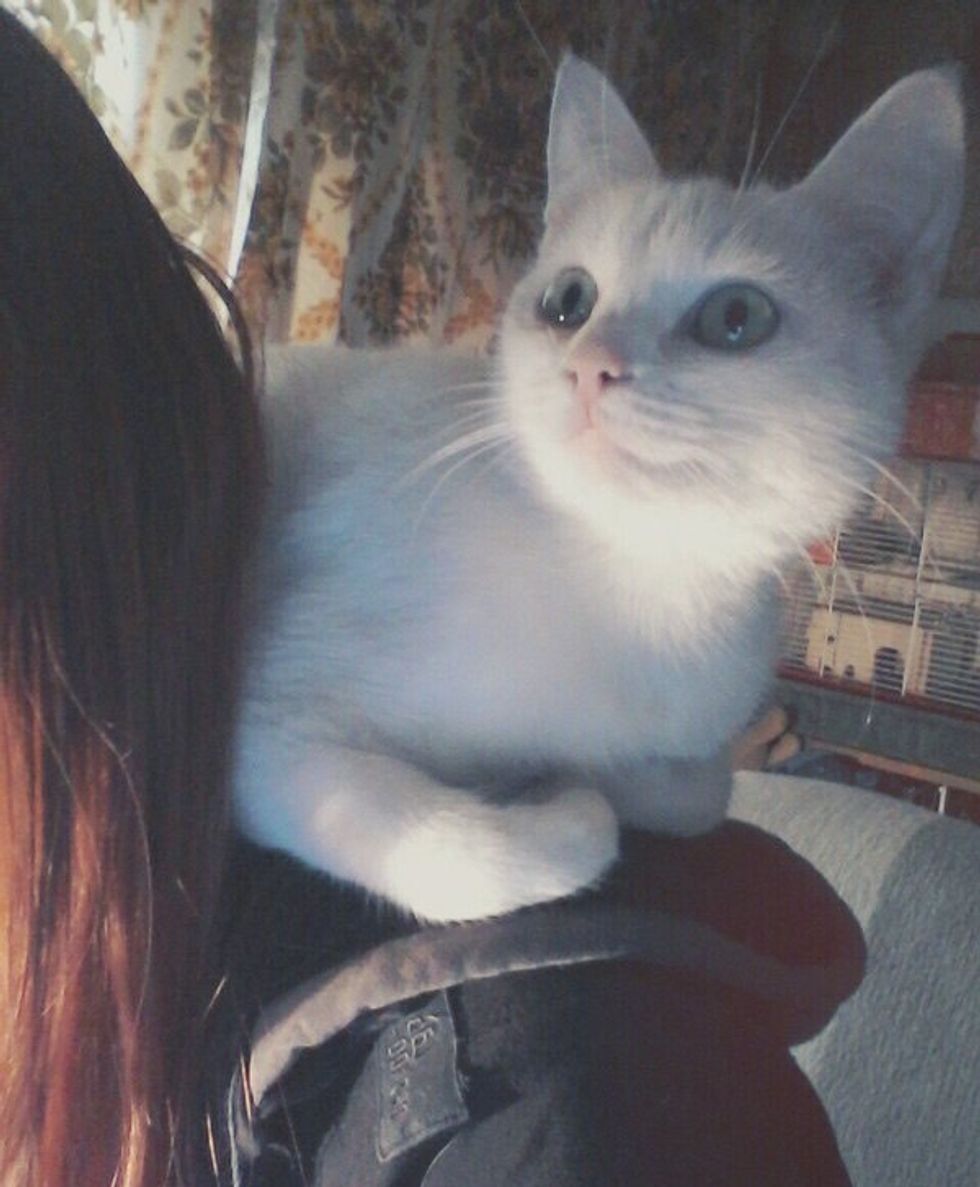 Photo: @dwarjam
This quirky kitty lives with a dog and another cat who is the opposite of her.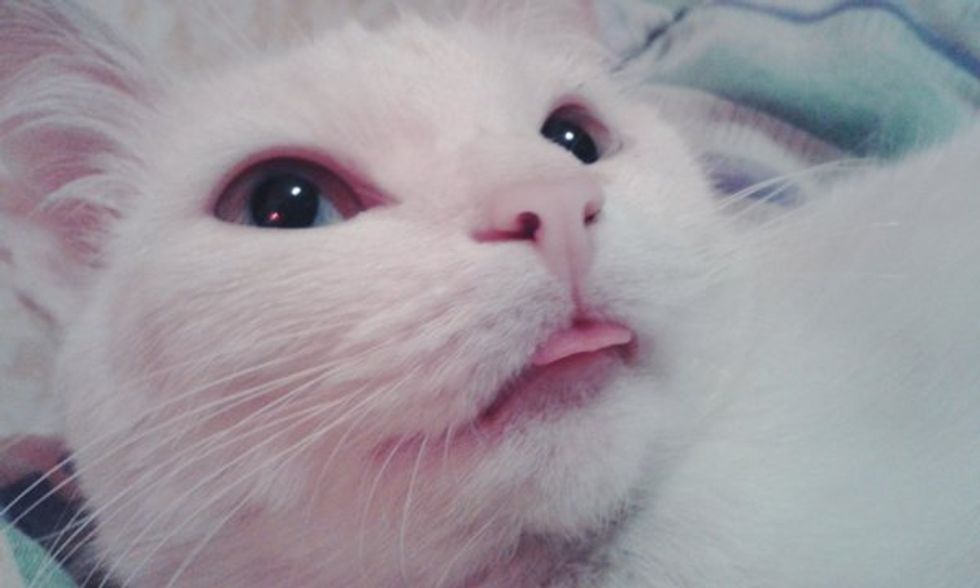 Photo: @dwarjam
Leela keeps her human busy with her endless playfulness and serious purrsonality.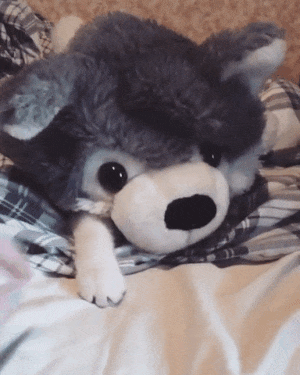 Photo: @dwarjam
Share the cute with your friends. Follow Leela on Instagram.
Related story: She Went from an Innocent Kitten to a Character Her Family wasn't Prepared for