A cat brought two kittens to a yard in search of a better life for them.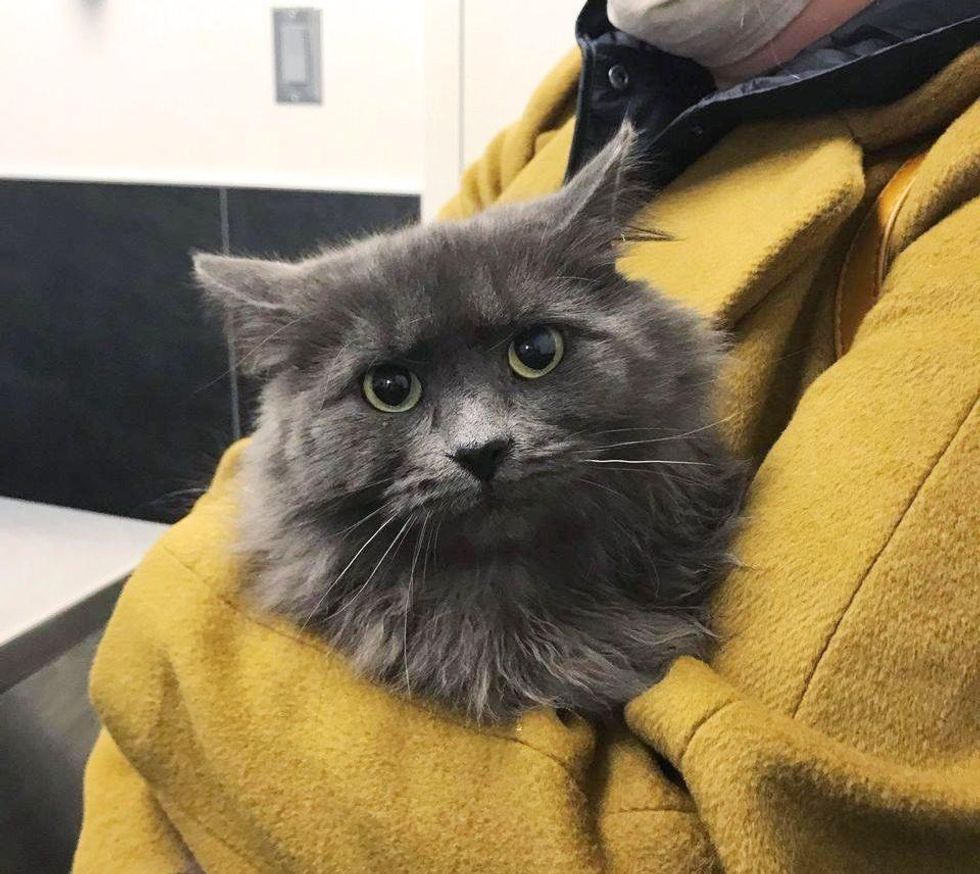 Melbie the catChatons Orphelins Montreal
A grey cat appeared in a yard scrounging around for food scraps. She was very hungry and came up to the homeowners for something to fill her belly.
The family wanted to help the friendly stray before the weather became too harsh to bear. Nadia, an animal rescuer based in Montreal, Canada, saw their plea and sprang into action.
When she arrived at their home, she spotted the long-haired feline and two kittens that had been brought along. The cat had been trying to feed her little family, and Nadia was determined to get them all off the streets.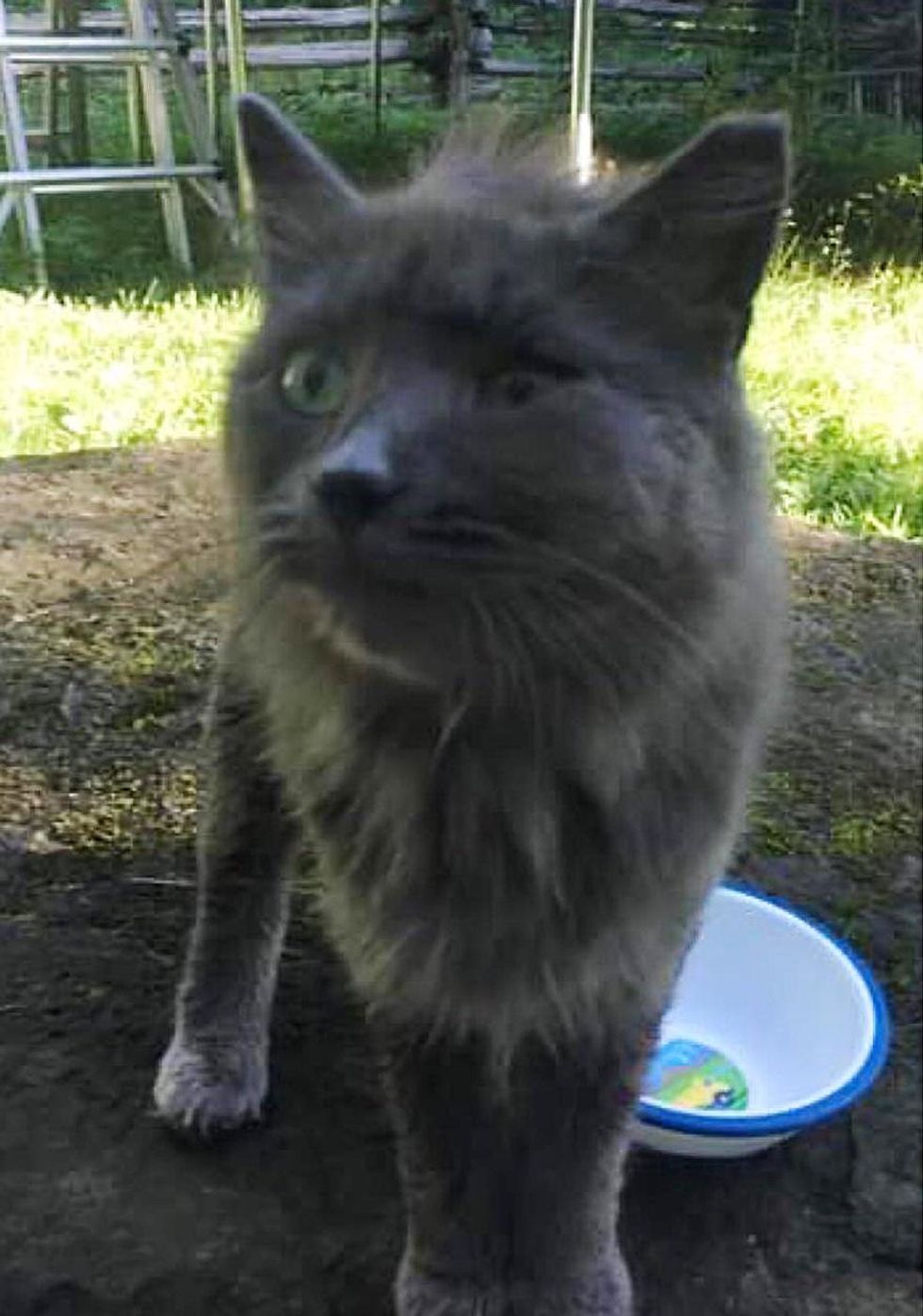 She was found outside in a yardChatons Orphelins Montreal
The cat mother and her precious two finally bade farewell to the outdoors that day. They arrived at Chatons Orphelins Montreal, a cat rescue, where a foster home was awaiting them.
"The cat was named Melbie, and her kittens were Loupix (boy) and Lio (girl)," the rescue shared.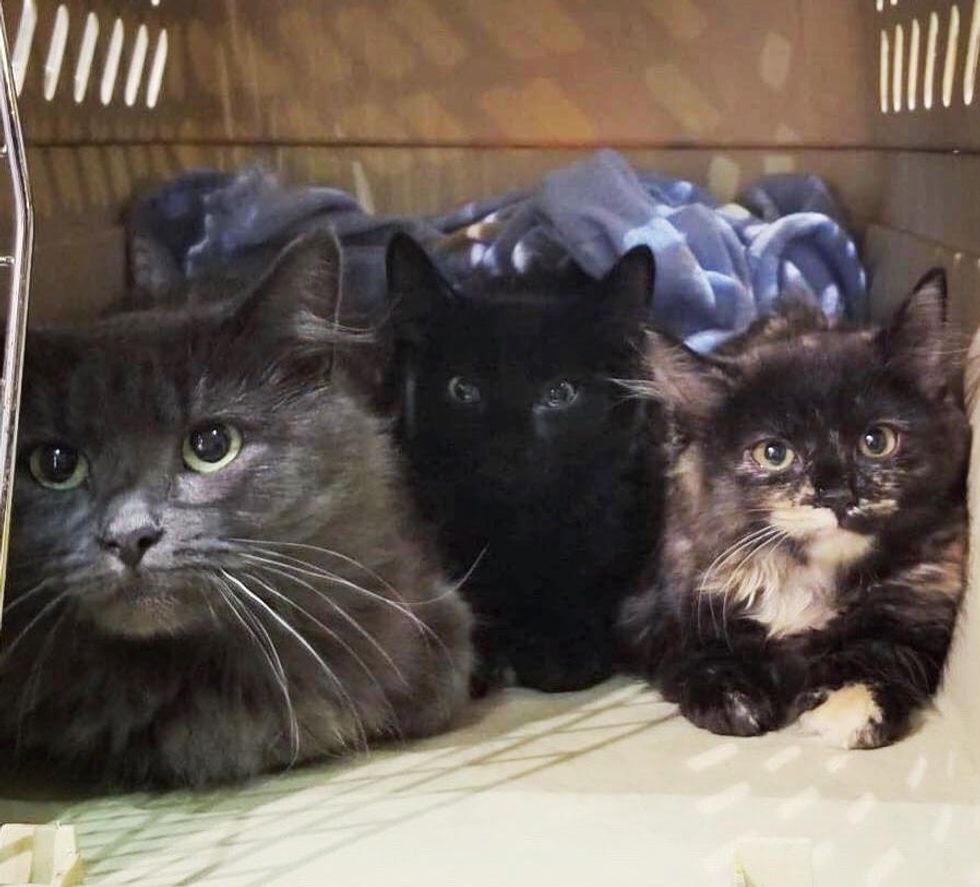 She was rescued along with her two kittensChatons Orphelins Montreal
While the younglings quickly came out of their shells and embraced the luxuries of indoor life, Melbie took her time to explore her new abode, and slowly ventured outside her comfort zone.
"She was a bit unsure at first (having lived outside for so long), but her curiosity won each time. She became more confident and played a little more every day."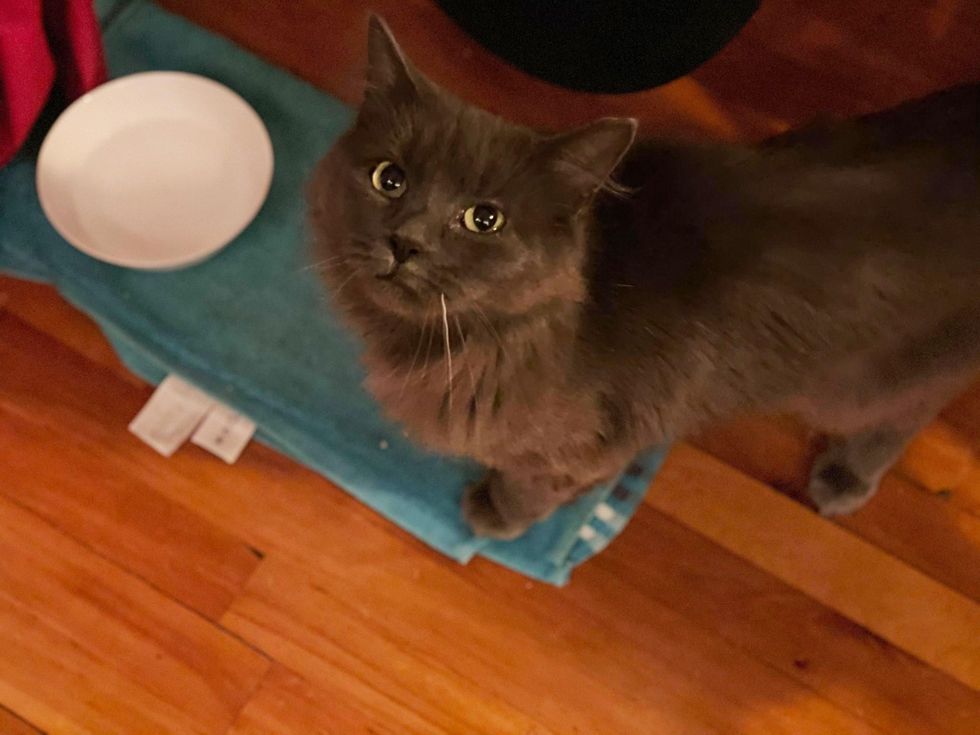 Chatons Orphelins Montreal
Once Melbie mustered up her courage, she started to seek affection from her people. She would rub her face against their legs, join them in their bedroom at night and curl up next to them to sleep.

"It was beautiful to see how she evolved into a more confident cat," the rescue shared.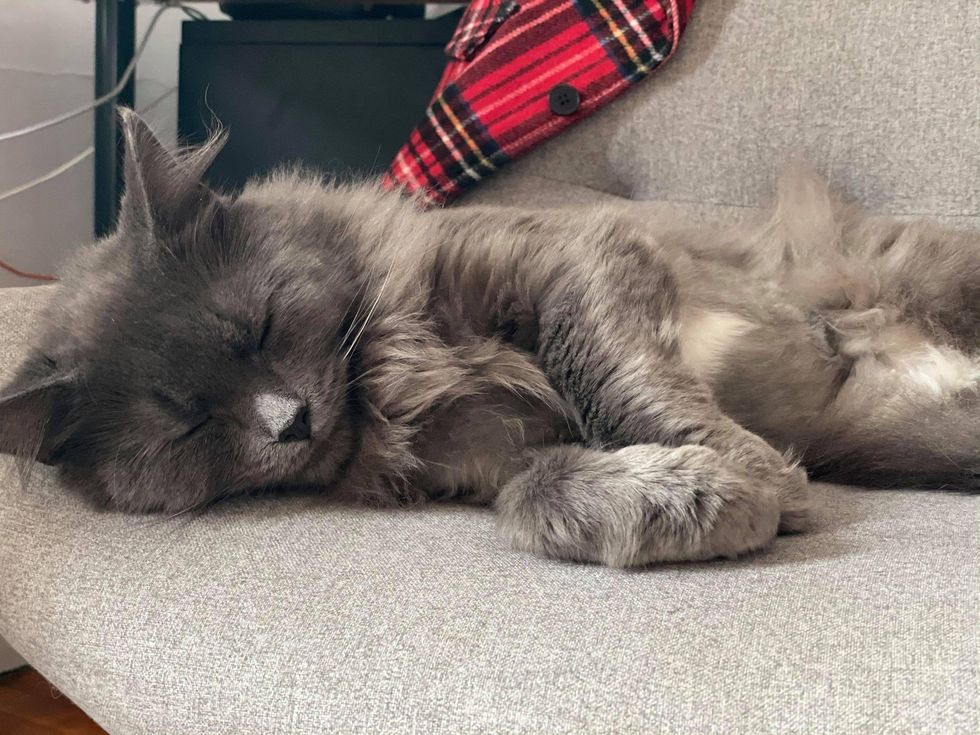 Chatons Orphelins Montreal
"She likes her routines and enjoys being the center of attention."
When Melbie discovered the joy of playing with toys, her inner-kitten came out. She would scamper around the room like there was no tomorrow, but as soon as she was touched, her purr motor started rumbling.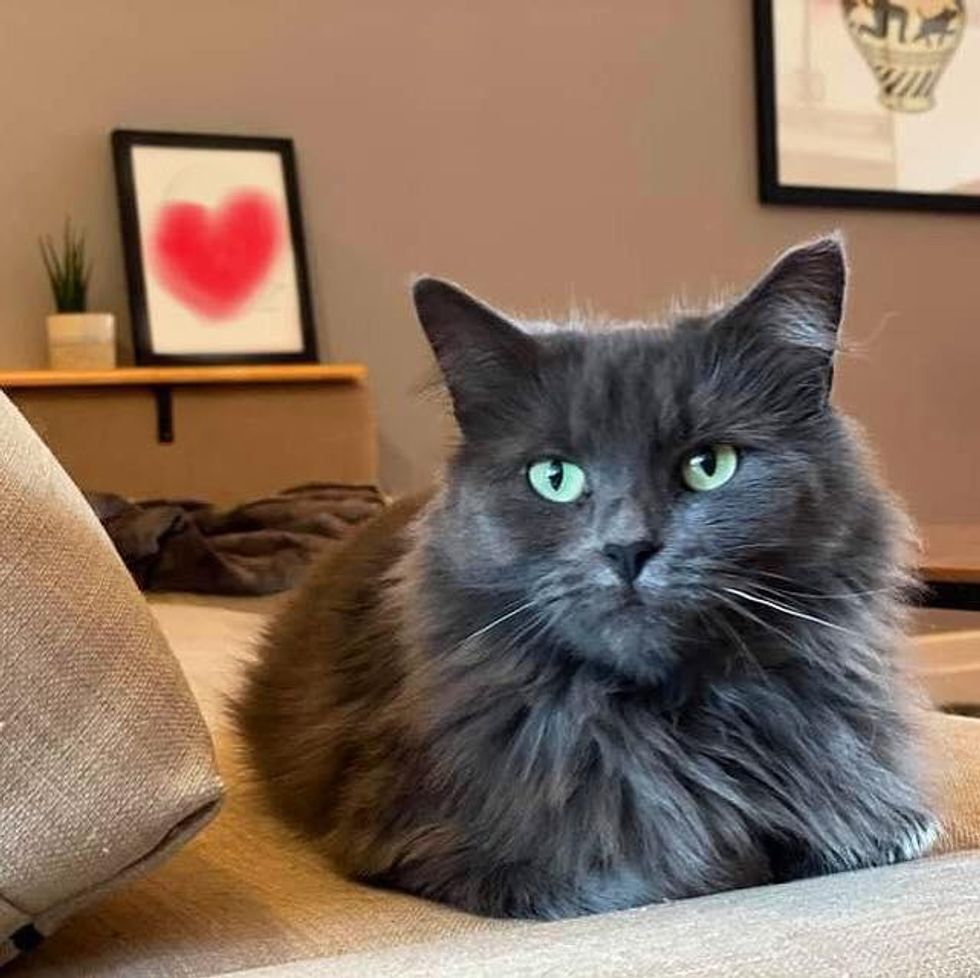 Chatons Orphelins Montreal
"She likes to spy on the neighbors through the window and lie in the sun. She's become a people-cat and wants to be in the same room with her humans."
Melbie saw her kittens grow to be beautiful, boisterous young cats, and was ready to let them spread their wings and fly.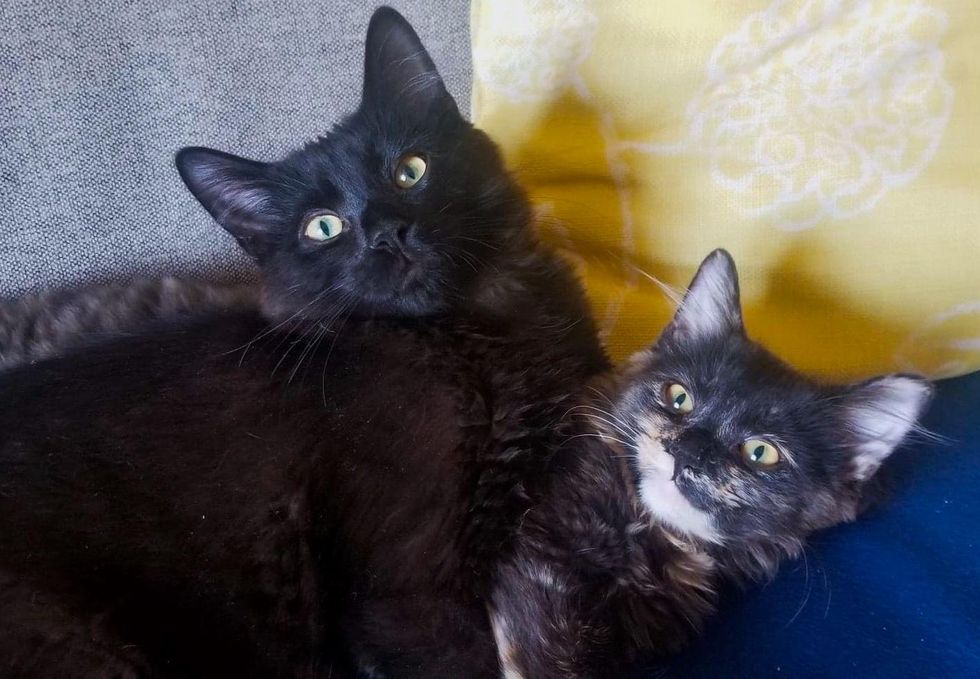 Her kittens have blossomed into beautiful, happy young catsChatons Orphelins Montreal
The kittens quickly found their forever home together, but Melbie had a hard time securing a permanent place of her own.
She was adopted out but recently returned due to some family circumstances.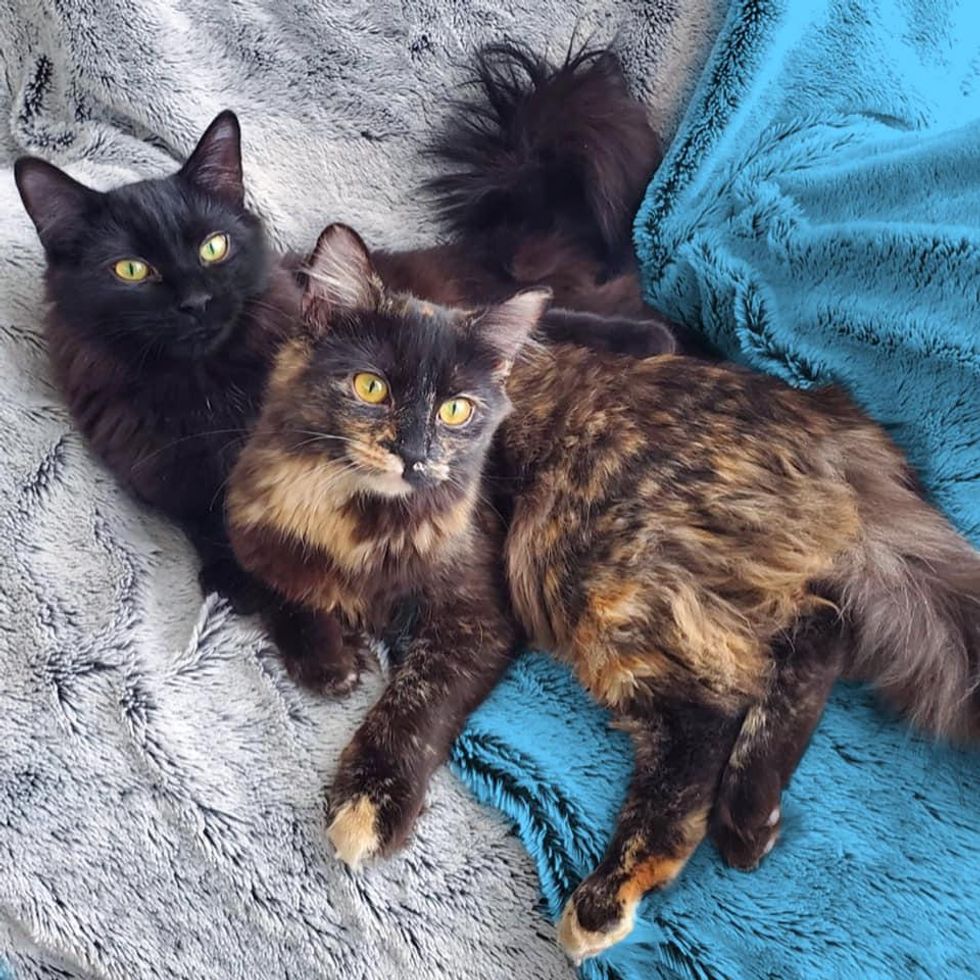 They are a bonded pair and have been adopted togetherChatons Orphelins Montreal
"Despite all the changes, Melbie continues to love. She chirps and coos to ask for attention, and she enjoys being brushed every day. She is still a kitten at heart."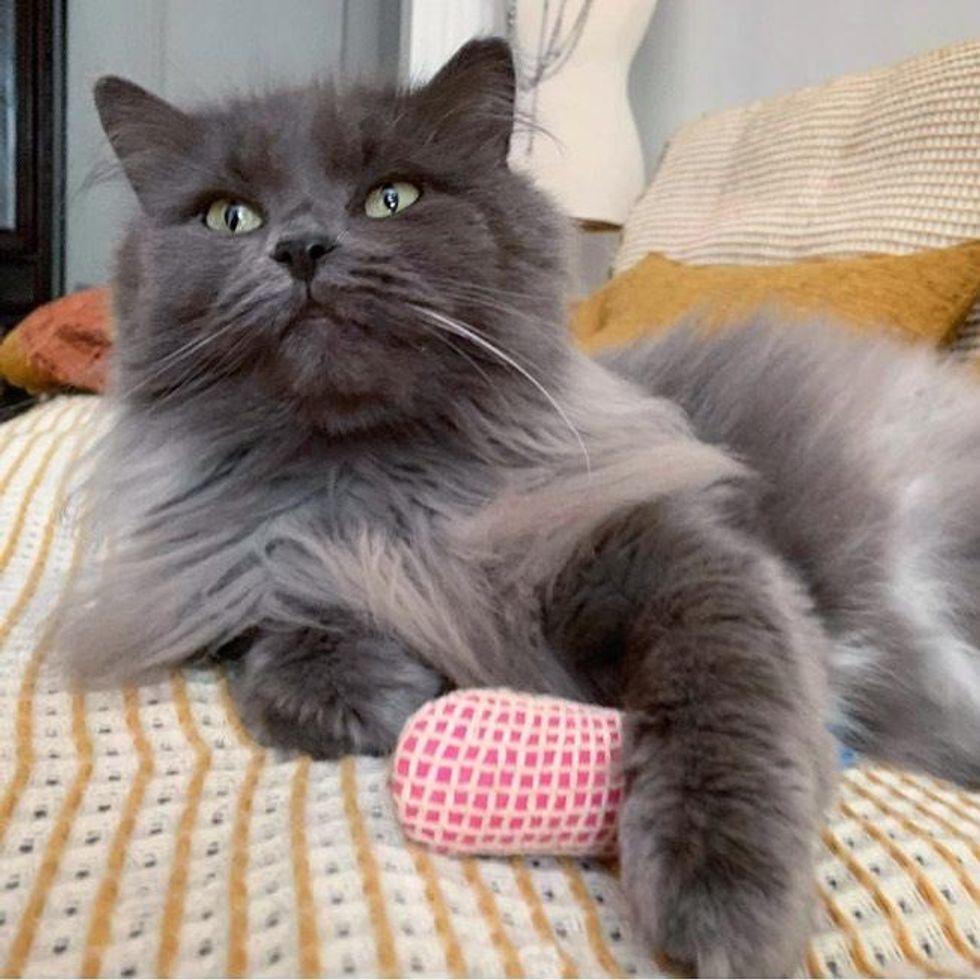 Melbie is looking for her happily ever afterChatons Orphelins Montreal
Melbie has grown a glorious mane over the last year, and the fur has turned more grey. She is seven years young and hopes that someday she finds her happily-ever-after.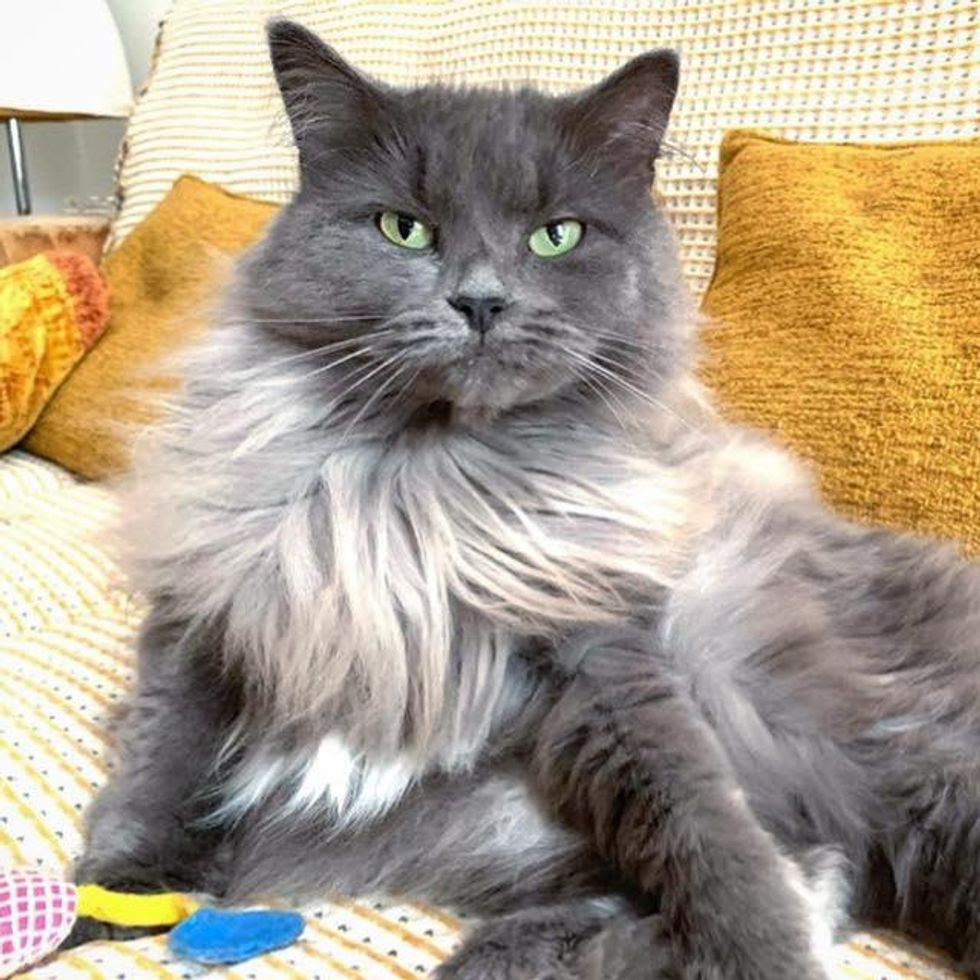 She's grown a magnificent maneChatons Orphelins Montreal
Share this story with your friends. Follow Chatons Orphelins Montreal on Facebook and Instagram @comrescuemontreal.
Related story: Kitten Spotted in Office Building Warms Up to People and Decides to Trust and Purr