Meet Snickers the cat. This is going to be her 21st Christmas. She may look grumpy but she's really happy for the holiday :).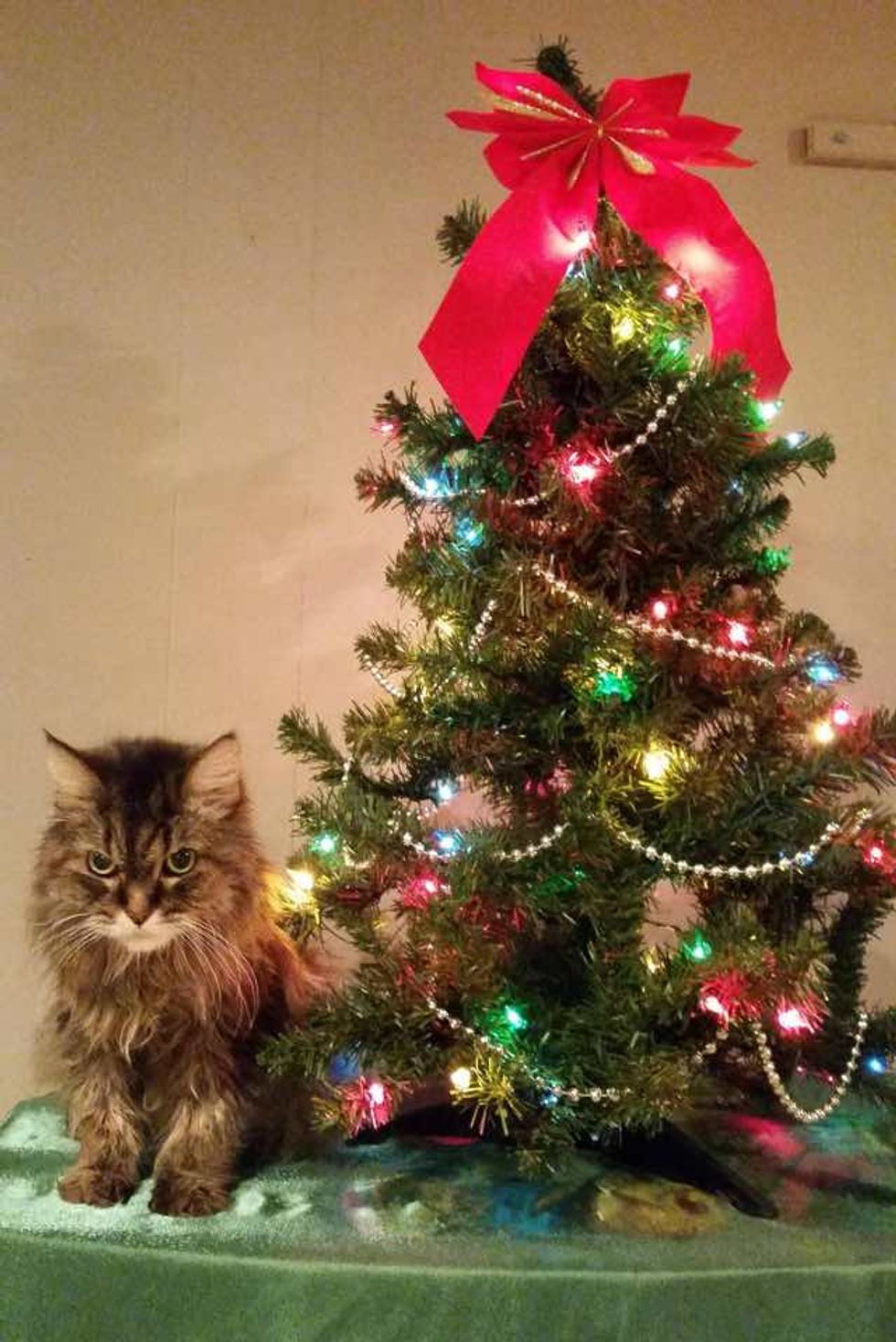 21-year-old cat Snickers may have a grumpy face, "but I swear she loves Christmas," reddit user tdgonex said.
Snickers came into her human's life when she was 4 and her human was 9.
"She certainly has the attitude to match. She is only 5.5lbs and she kicks the crap out of our other cats (~13lb ea) if they bother her.
"I call her my perpetual kitten because she's never really been bigger than 6lbs. She's just a little thing."
More info on reddit.
Snickers the 21-year-old cat has a grumpy face and a serious catitude.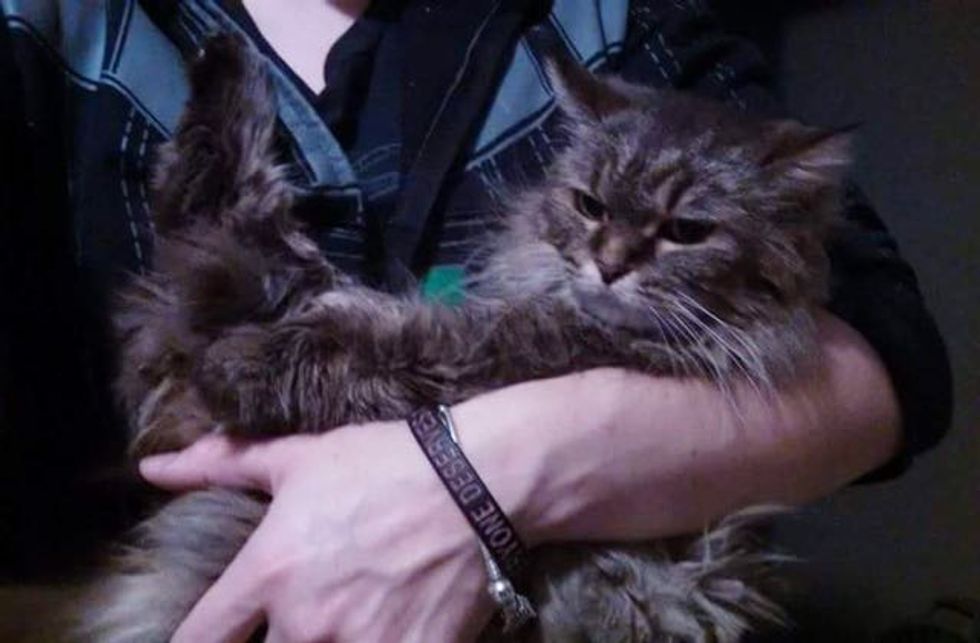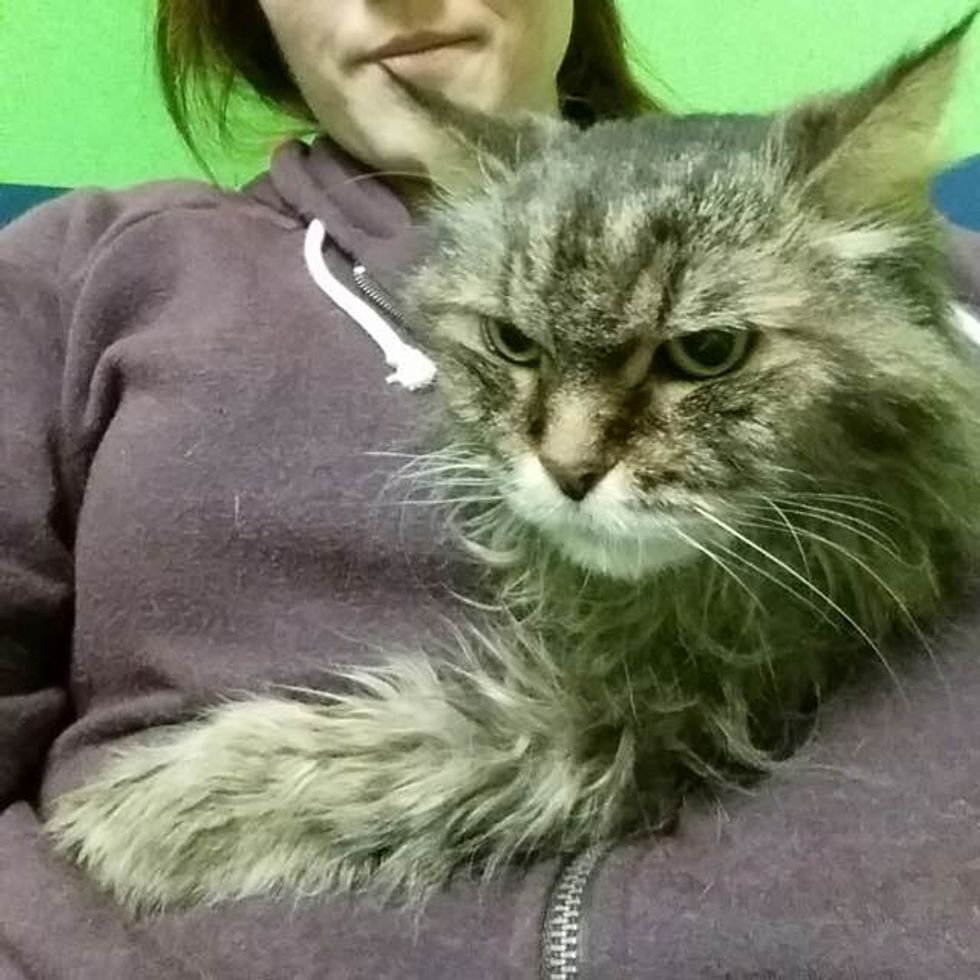 They made her a retirement home out of a cardboard box. She moved right in :\.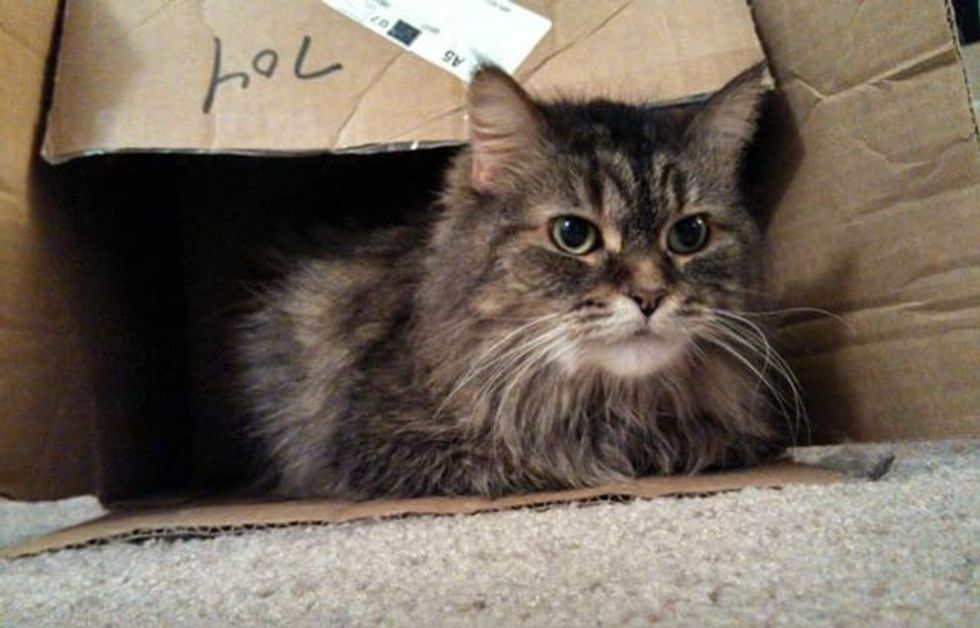 Snickers looking great at the age of 21.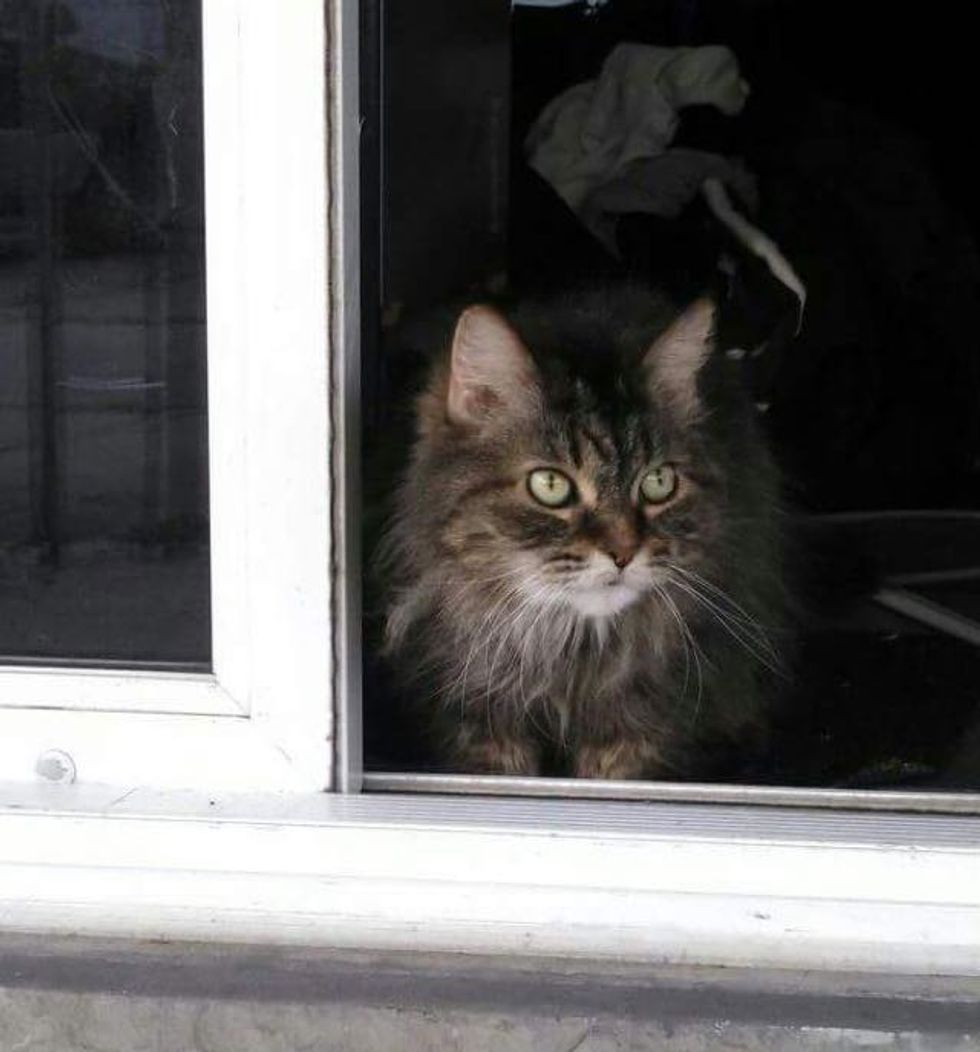 Older cats have so much to love. Share this cute story!