They brought home a new addition to the family and introduced her to the kitties. The ginger cat was very curious and went on an investigation.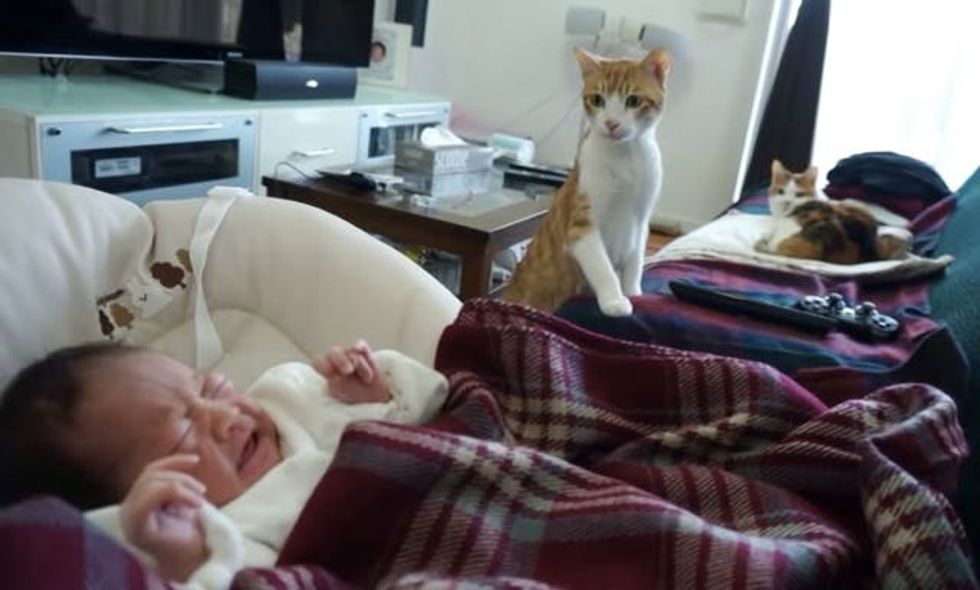 Kitty stands on his two hind paws, trying to get a good look at this squeaky creature.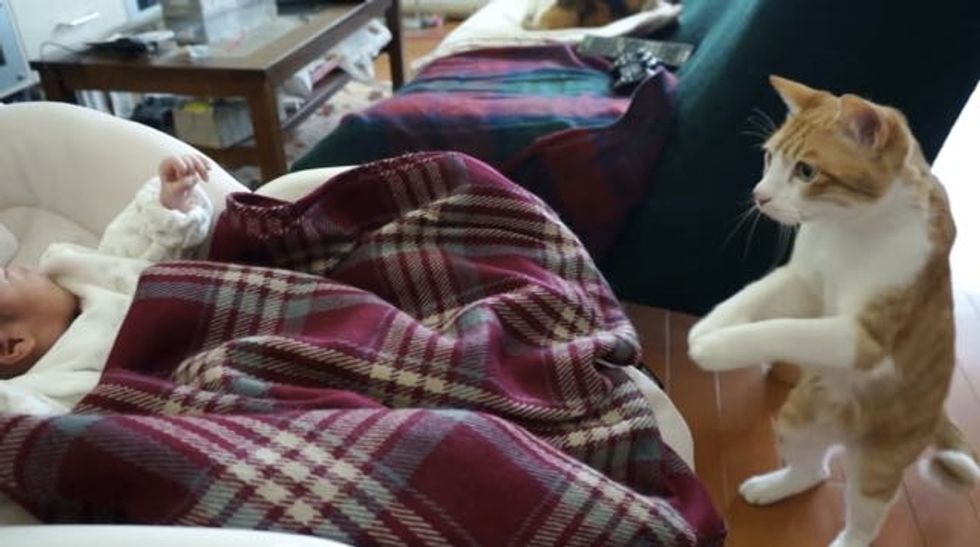 Watch the full video here:
Kitty wasn't so sure about the baby at first, but that soon changed. Now the two are inseparable friends!
View post on imgur.com