A tiny kitten was meowing under a car when a man spotted her. The little tabby girl couldn't see.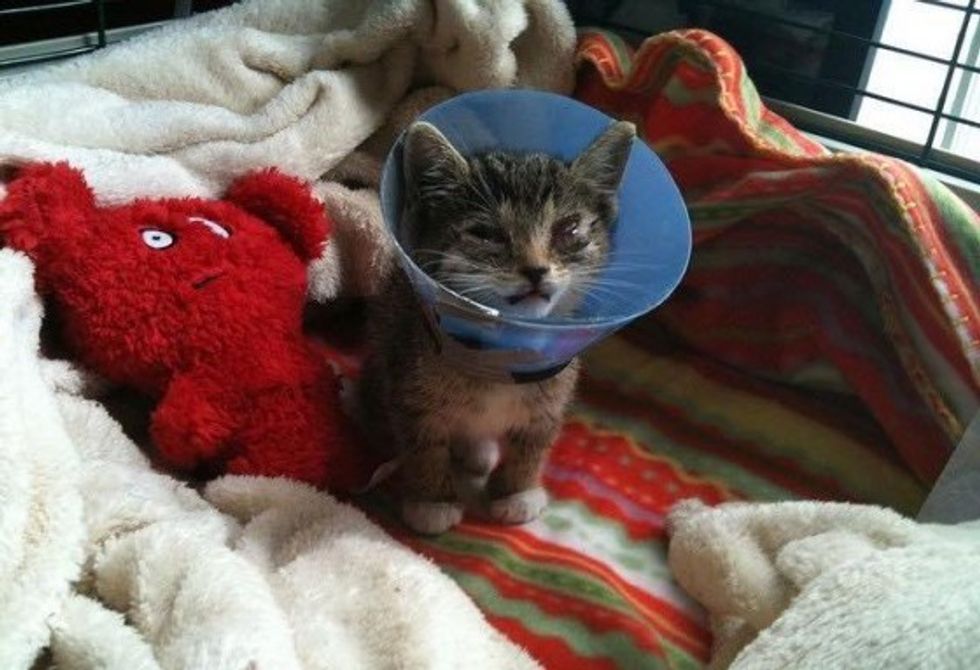 imgur@Feetyoumeet
"She was covered in burrs and both eyes were matted shut," imgur user Feetyoumeet said.
They cleaned up the kitten and made her a collar so she wouldn't rub her eyes. The kitten had to be fed with a syringe due to her severe upper respiratory infection, but she was happy to finally have people who could help her.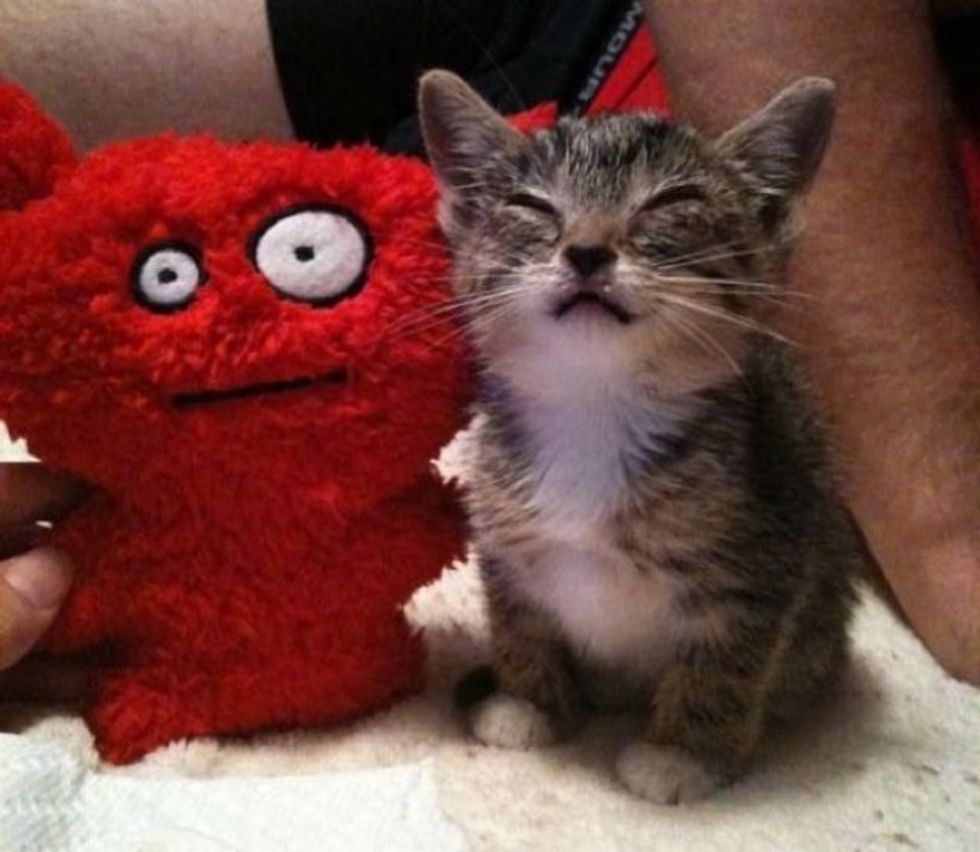 imgur@Feetyoumeet
Their family dog Sadie offered a helping paw. She gave the kitten lots of baths and love.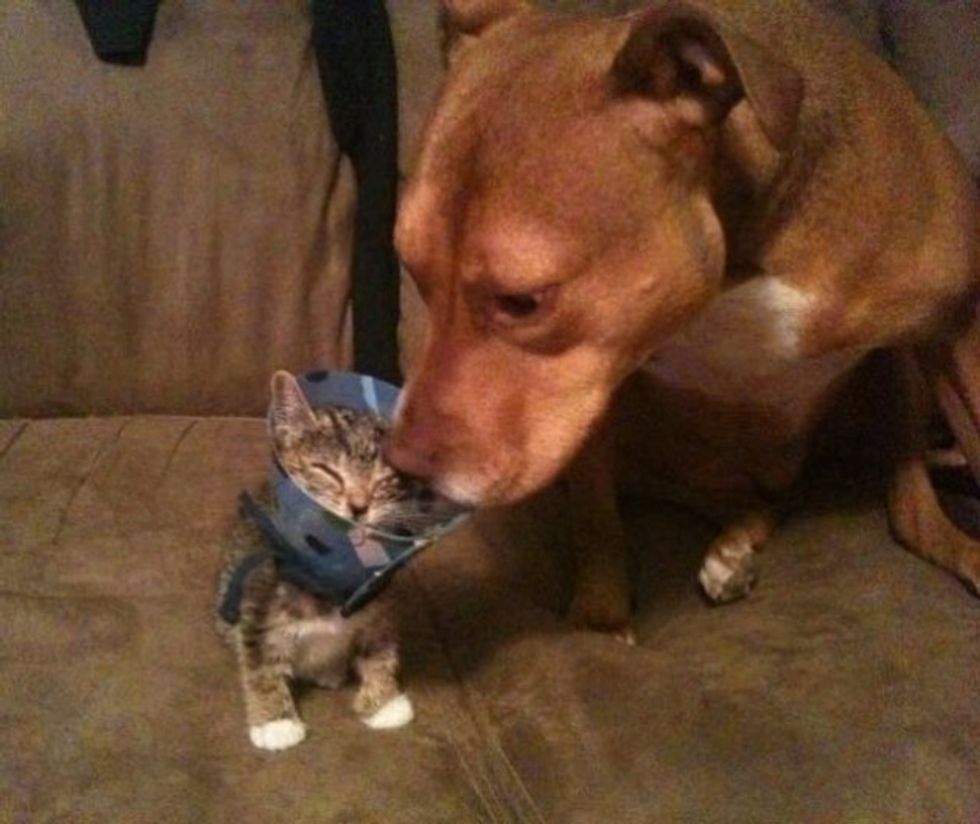 imgur@Feetyoumeet
Sadie the dog stayed by her side while she was there.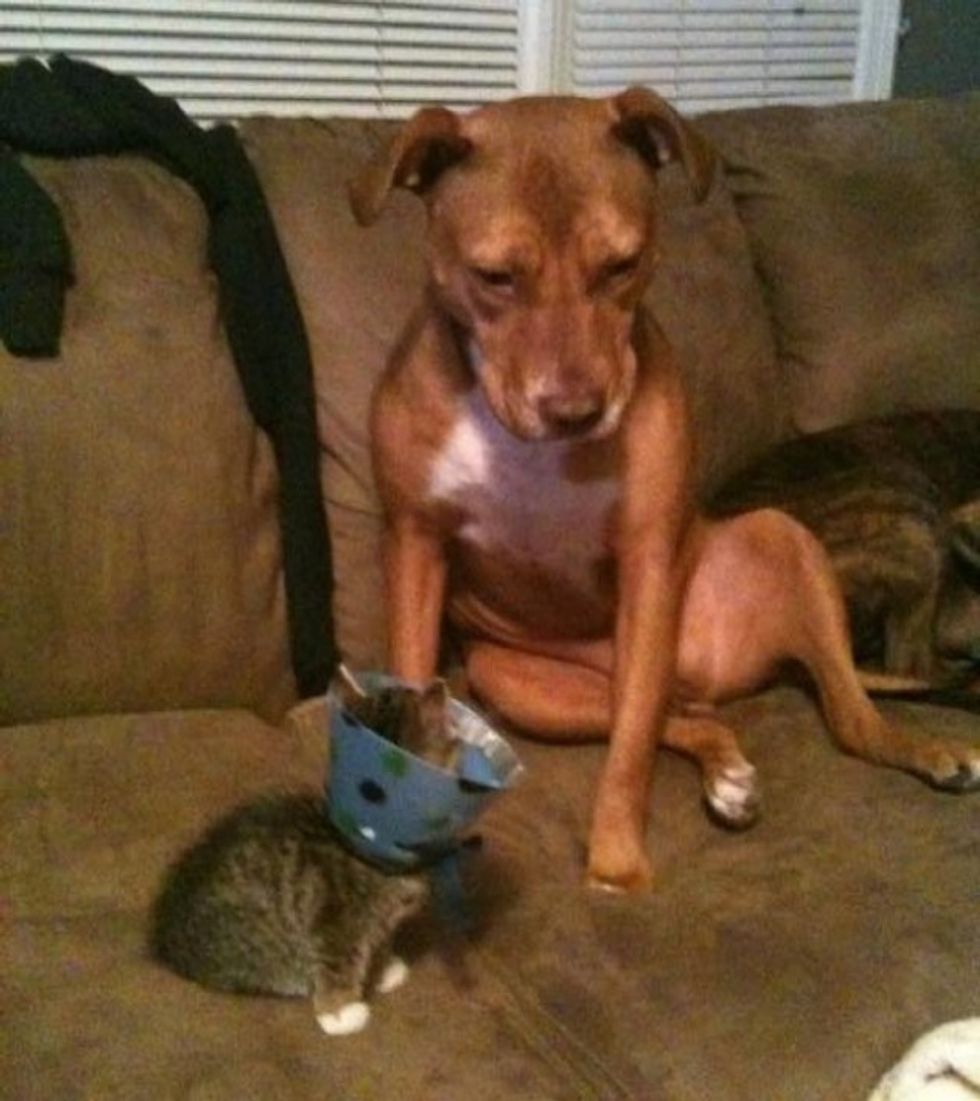 imgur@Feetyoumeet
After days of feeding around the clock, the kitten could finally eat on her own. "Her right eye is perfectly healthy while we still battle with the perforation in the left eye."
She befriended Maybe the cat and became her little apprentice.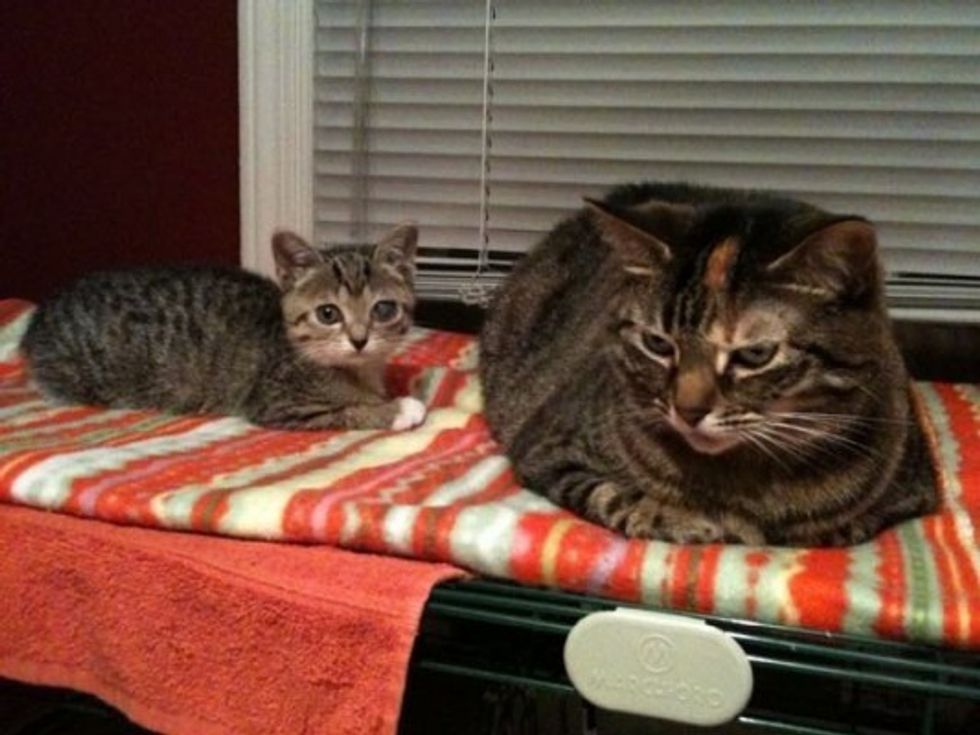 imgur@Feetyoumeet
Her right eye healed up nicely, but her left eye couldn't be saved despite weeks of treatment.
"I took her into my work (I am a veterinary technician for a veterinary ophthalmologist) and examined her eyes."
Their only option was to to remove it so she would feel comfortable and pain free.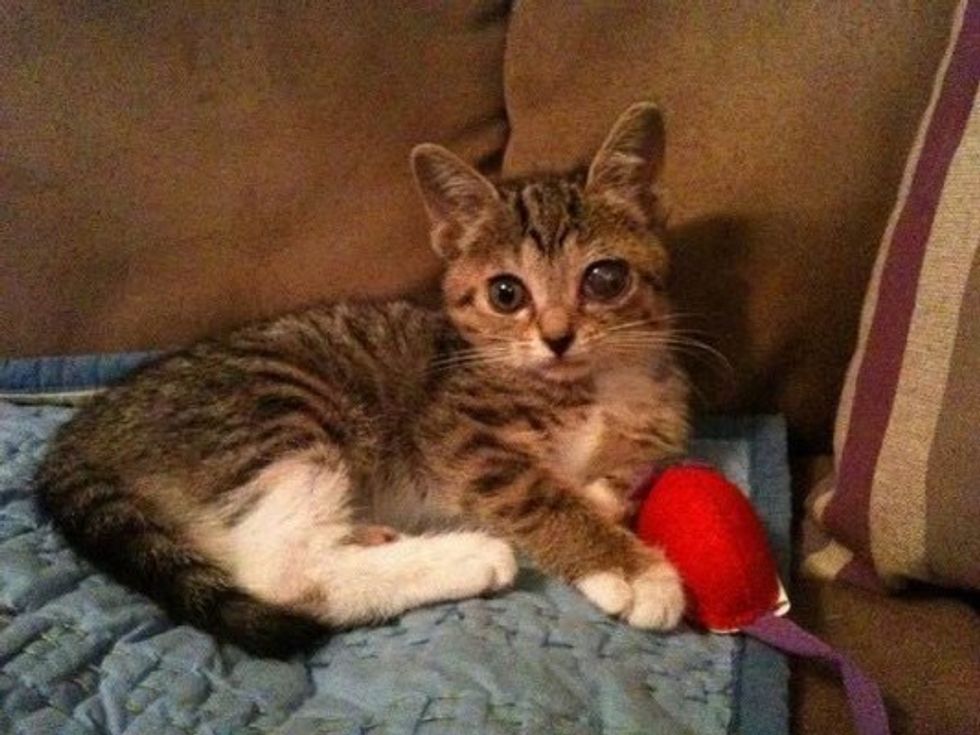 imgur@Feetyoumeet
After the surgery, Sadie was very concerned and came to give her kitten some comfort and love.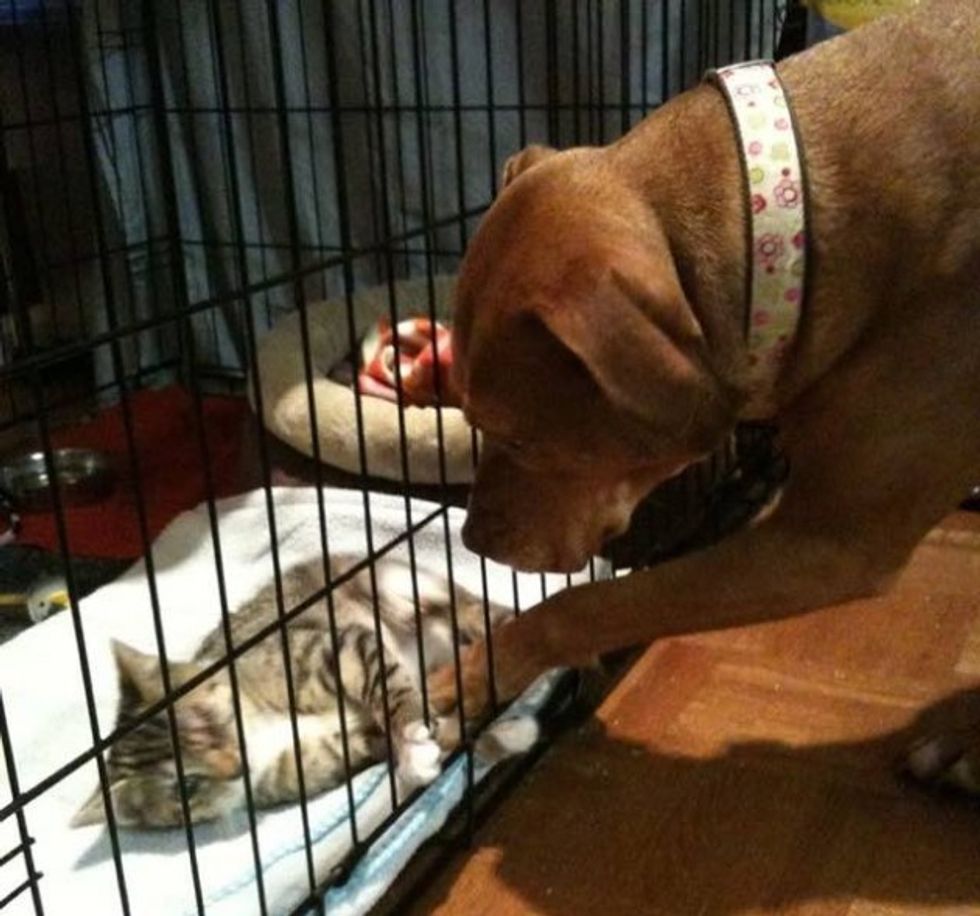 imgur@Feetyoumeet
2 weeks after the surgery, she had all healed up!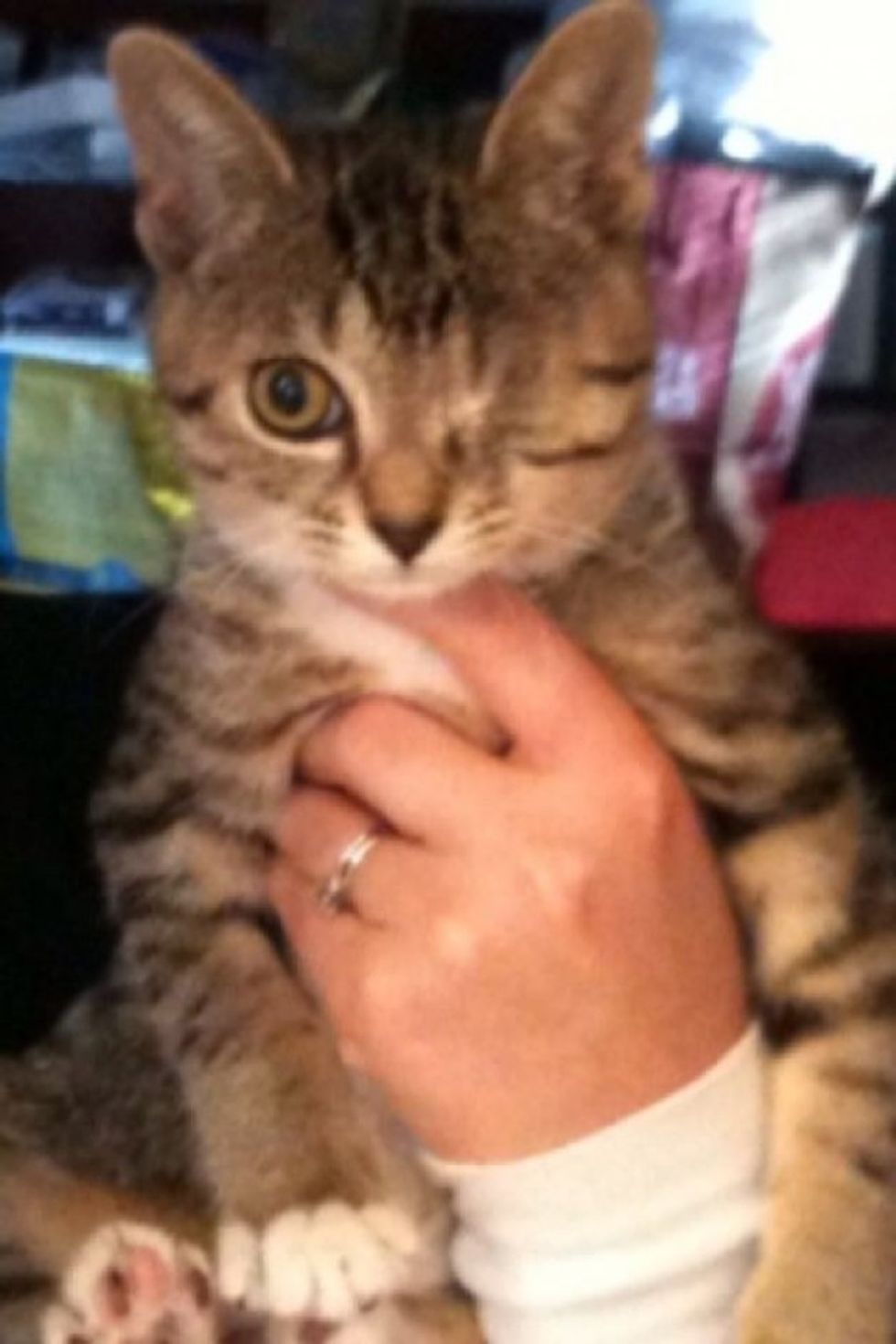 imgur@Feetyoumeet
She was named Squint and is happy and healthy living with her forever humans now. "Very glad that I worked where I worked and was able to help this little gal."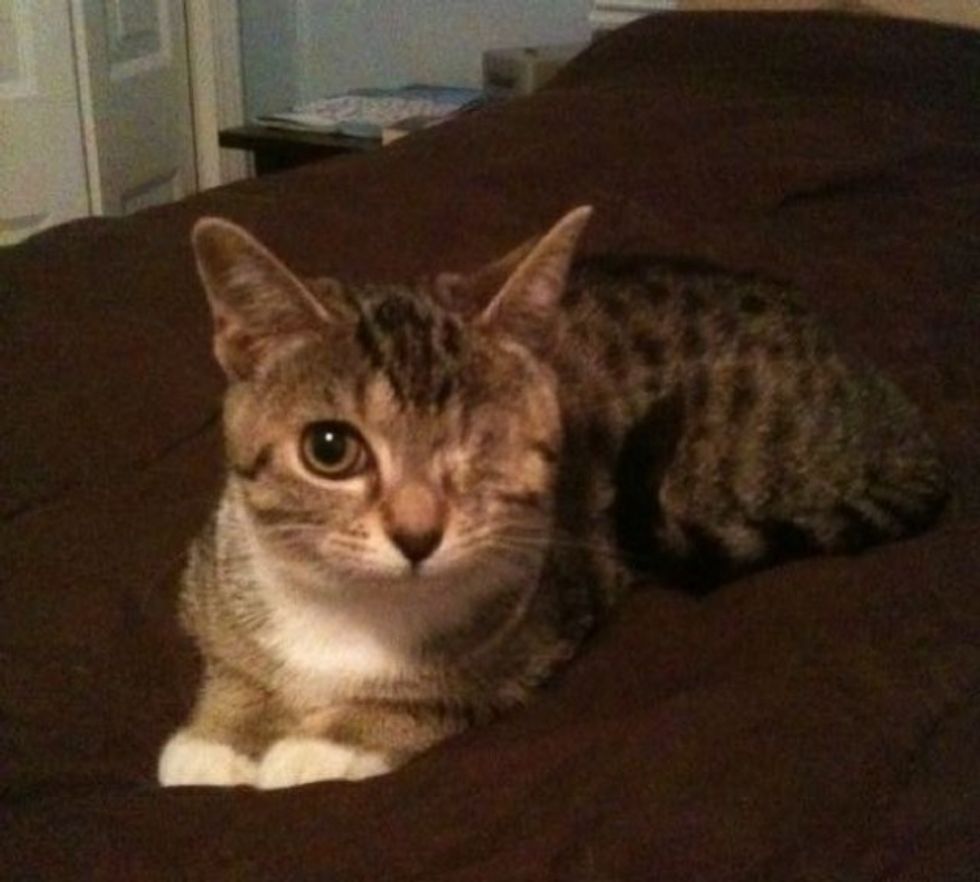 imgur@Feetyoumeet