Simply heart tugging!
Mutsu the foster baby is blissed out in some other dimension. This is what love and trust are all about.
[Scroll down for video]
"Kitten Mutsu gets his first massage from his foster mum Sharon and gets ruined with love," said Doug the foster dad of VOKRA.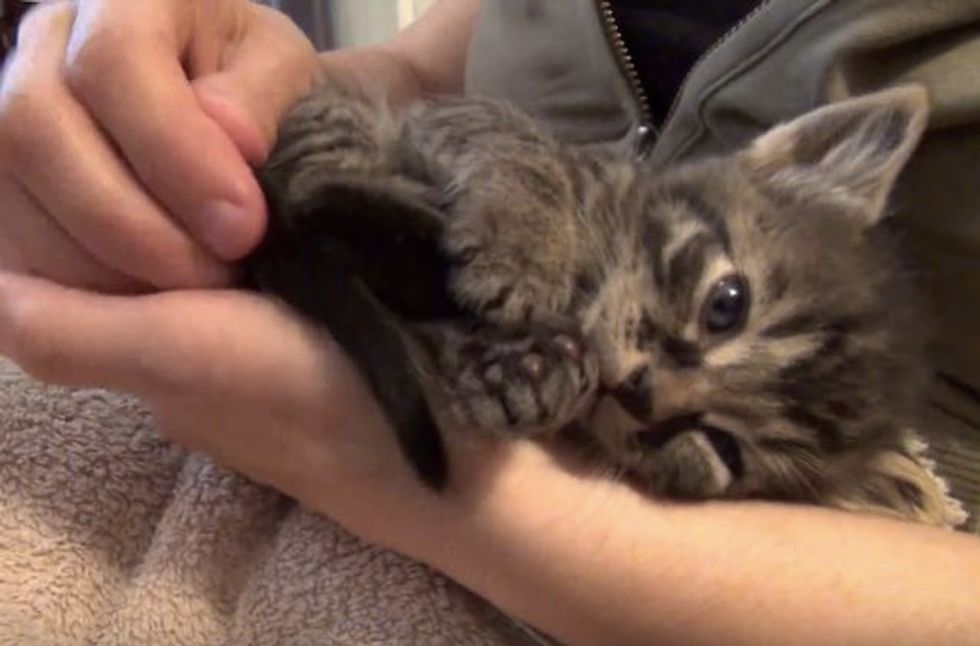 D'awww!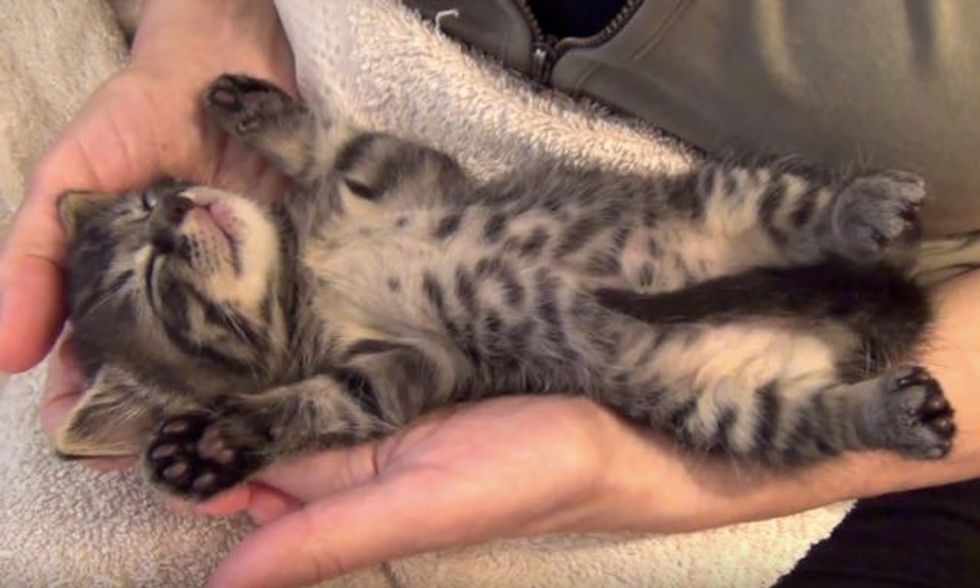 Prepare to get your heart melted. Watch: