When Libby the tabby came to her new home, she was just a tiny kitten, but got a big voice and quite a cattitude.
Her human grandpa loves her so much that he gives her kisses on the belly. "This is my husband, Gerrick, giving belly kisses to our then-6 week old kitten, Libby!" Jill Busl said.
[Scroll down for video]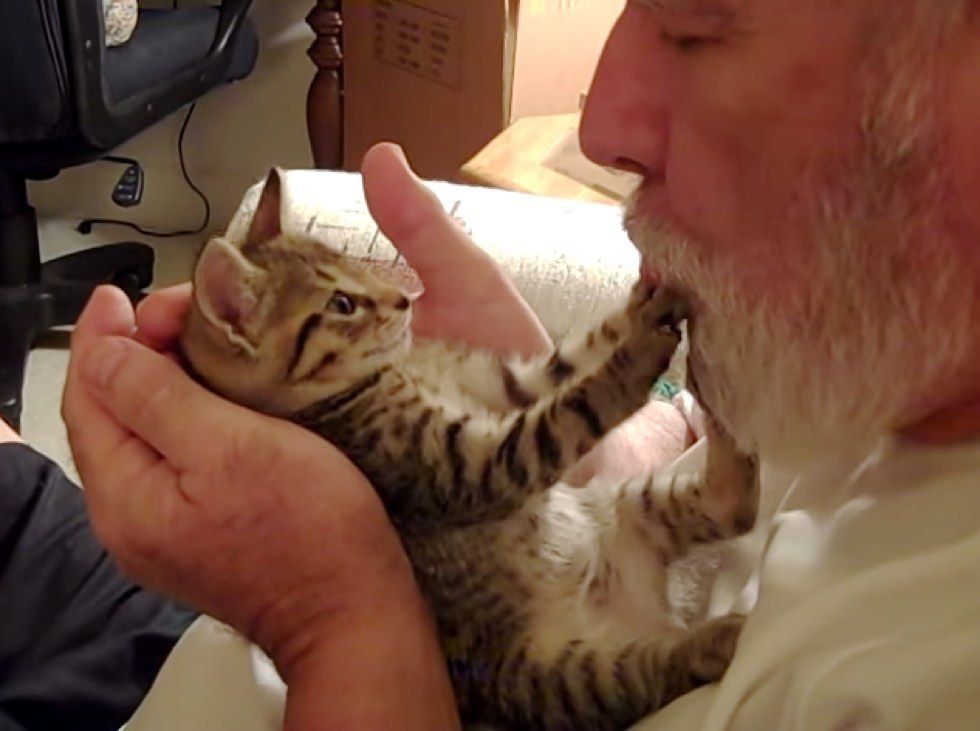 YouTube/Jill Busl
Precious little gem!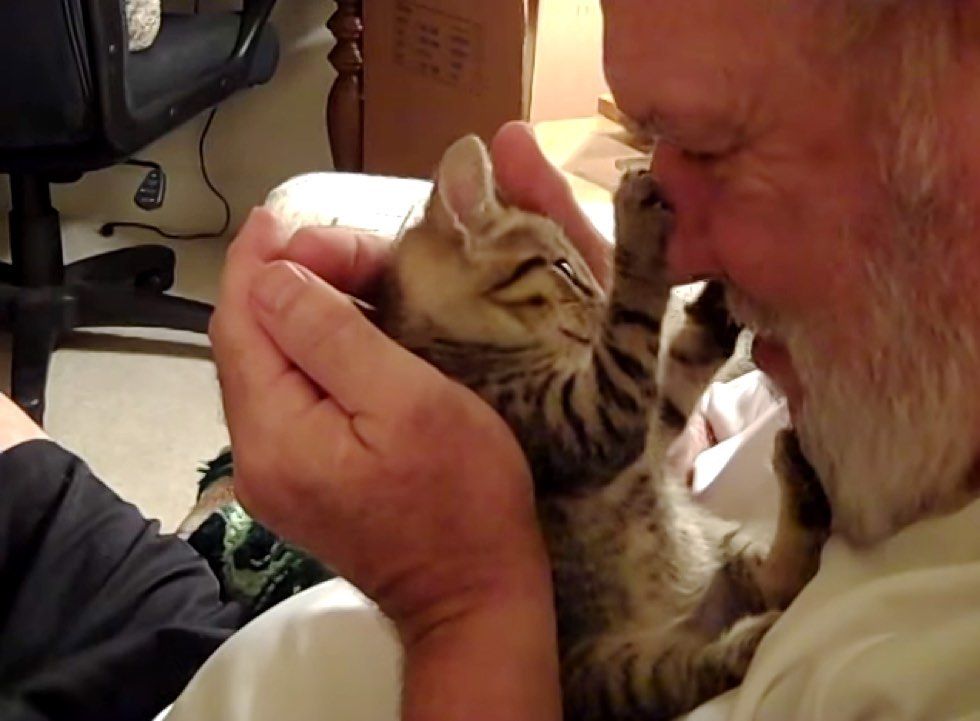 YouTube/Jill Busl
Watch the full video here:
Here's another adorable moment of a cute kitten and her forever human: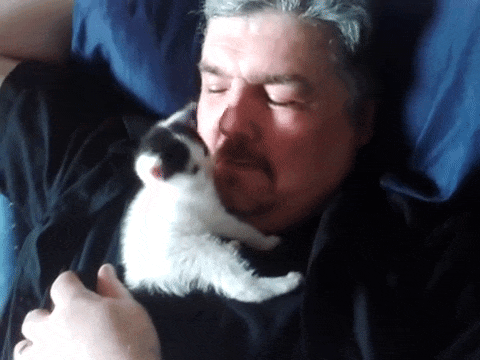 YouTube
Can't fight off kitten love :).
Watch more: kitty meows for more kisses :).