"It seems my dog smelled very interesting after coming in from outside," said the human via reddit.
After the dog came back from outside, she was investigated by the cats. There are 9 kitties in the house, all rescues. Almost all of them agreed that the dog needed a bath.
When the dog comes back from outside, all the kitties approach her and start investigating.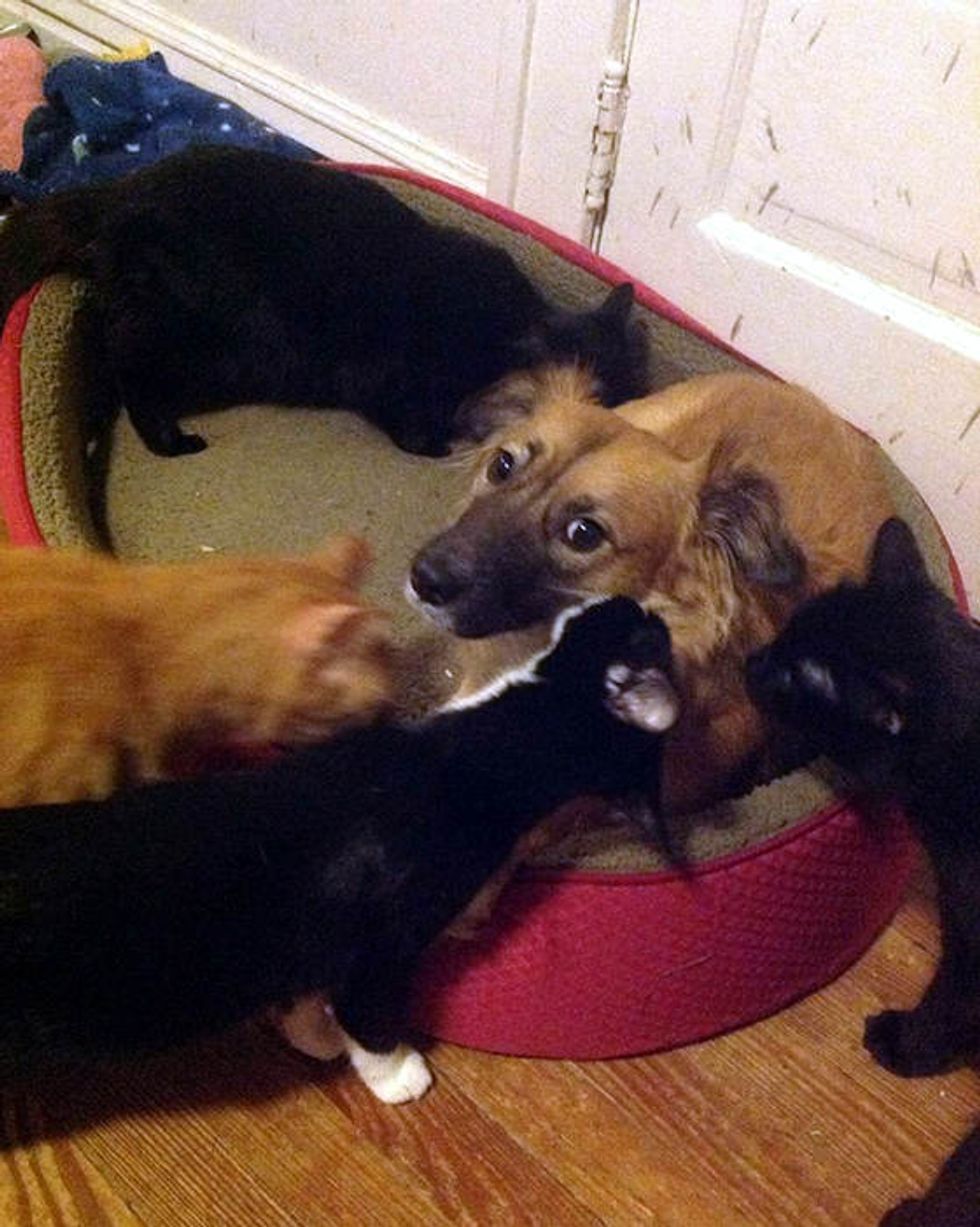 "You smell interesting."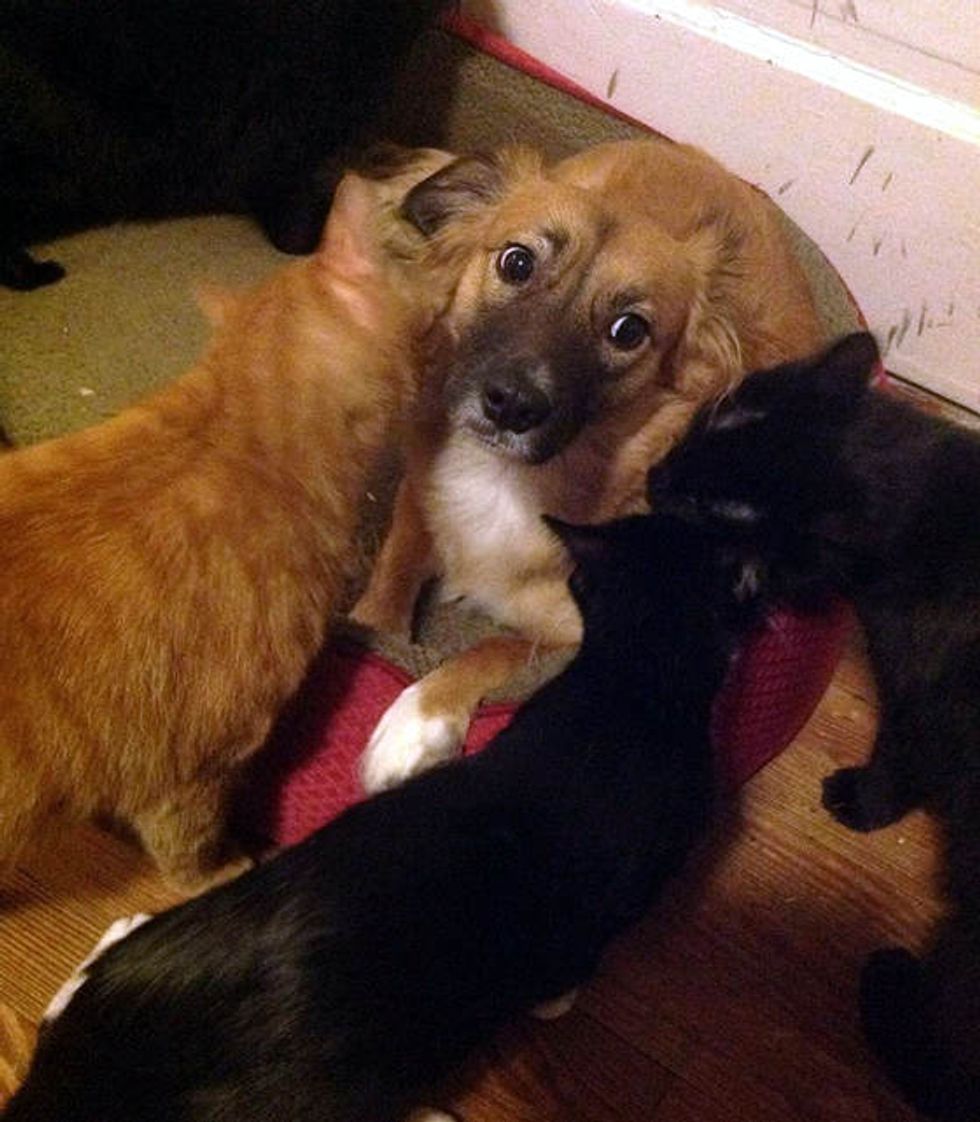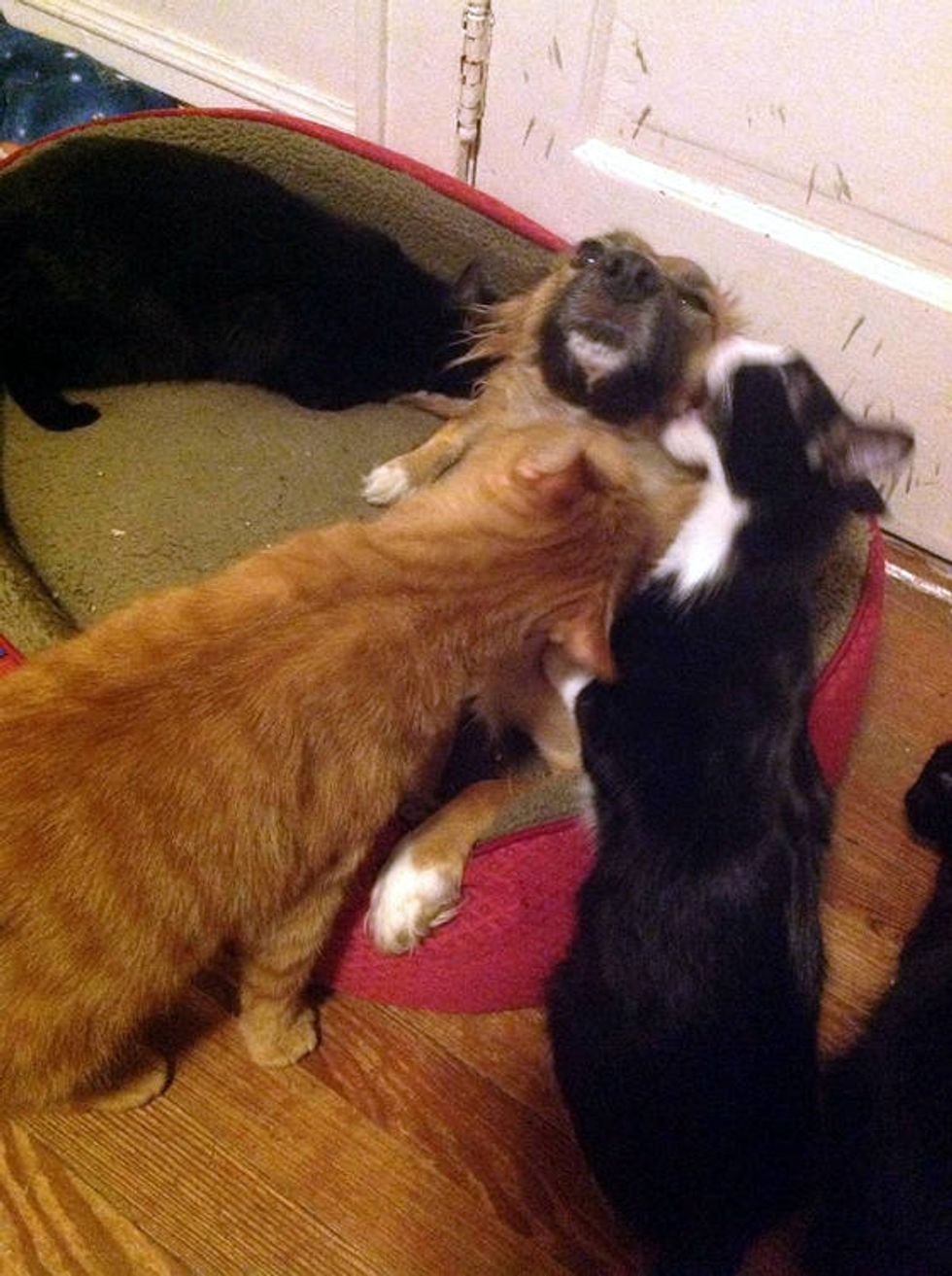 It is an emergency bath!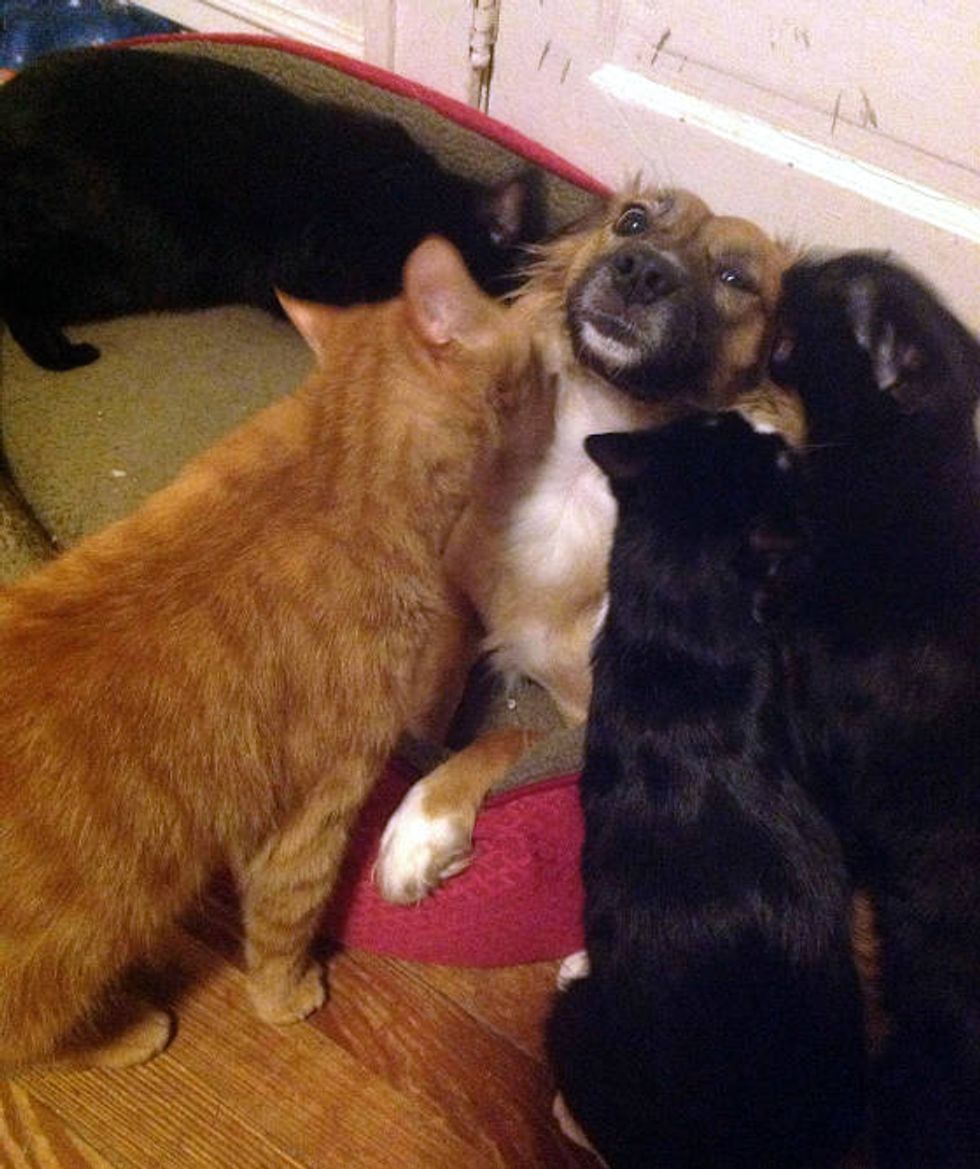 Photos via reddit.