A family found an orphaned kitten alone in a garden. They took him in and saved his life with a bottle.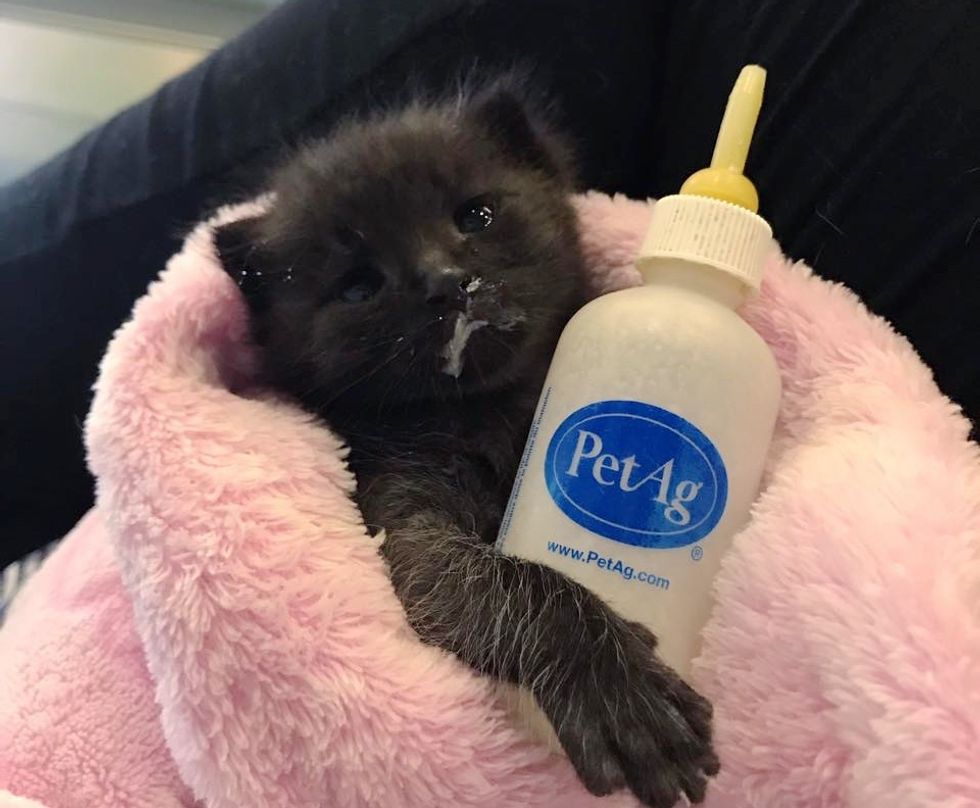 Chatons Orphelins Montréal
About a month ago, a family from Montreal Canada spotted a tiny kitten in a garden all alone. His cat mother never returned for him. Genevieve scooped him up and brought him inside. The kitten was very young and fragile and desperately needed round-the-clock feedings.
The kitten, named Loky, weighed only 80 grams when he was found. Being so tiny, no one expected him to survive, but Genevieve was determined to save him.
As a mother, she knew the kitten needed food, warmth and comfort. Despite having little experience caring for a cat, she rushed to the store to get a kitten-sized bottle and a kitten milk replacer. Her quick thinking saved Loky's life.
She fed him every two hours, stood up at night cuddling with him, showering him with love. The kitten made it through his first night, and perked up the next day.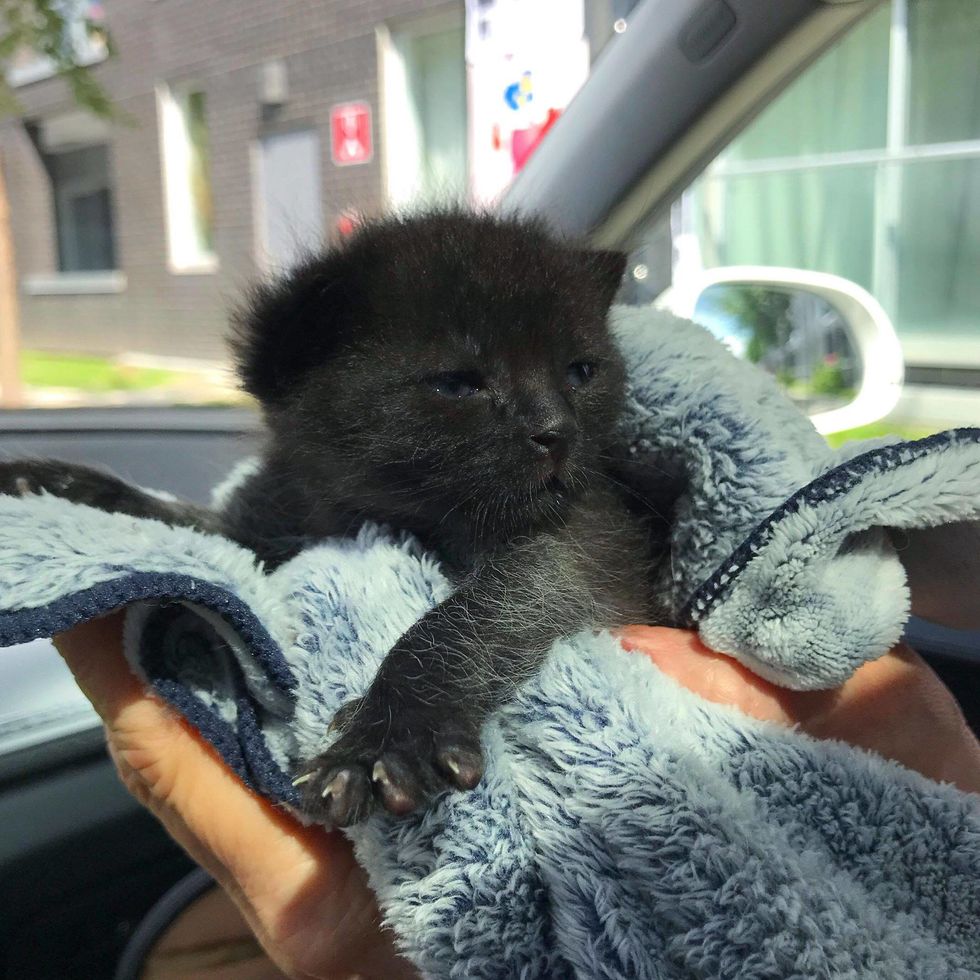 Chatons Orphelins Montréal
Over the next three weeks, Loky would scream for his bottle at meal time. He ate like a champ and quickly caught up in size.
To ensure the kitten would receive the best medical care and have a better chance at a loving home, Genevieve contacted a local rescue group, Chatons Orphelins Montréal.

"Genevieve took great care of him and he survived because of her," Celine Crom of Chatons Orphelins Montréal told Love Meow.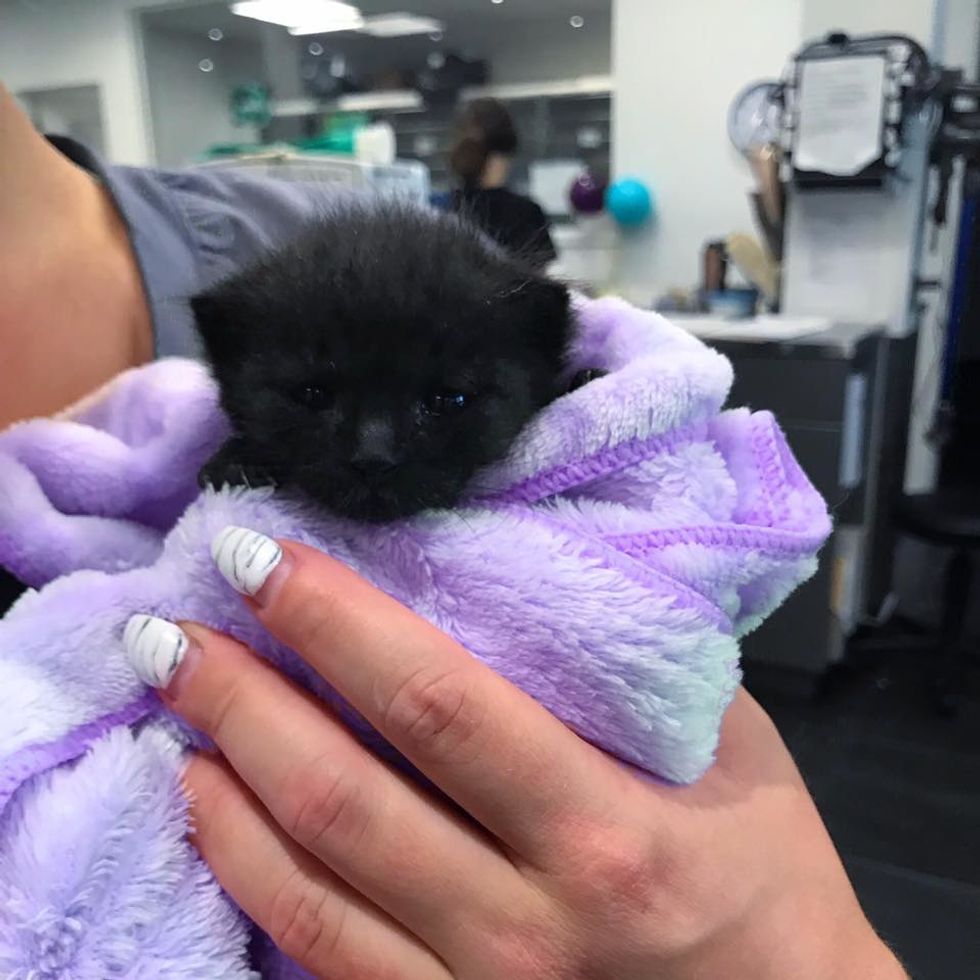 Chatons Orphelins Montréal
"Loky is very vocal when he asks for milk and always knows what he wants."

Dan, a foster volunteer of the rescue, took over the bottle duties. From day one, Loky was never shy of voicing his needs, especially when he wanted his bottle.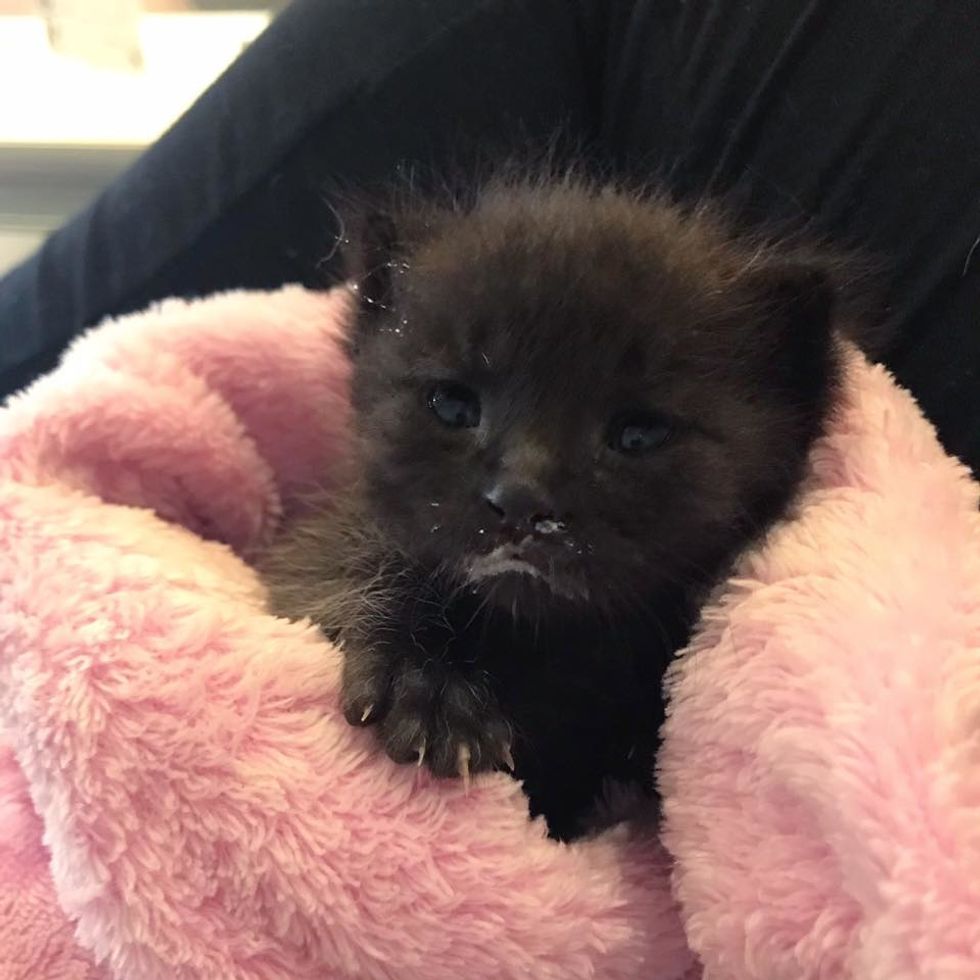 Chatons Orphelins Montréal
Foster mom Dan took him with her everywhere she went during the first couple of weeks, so Loky never missed a single feeding.
After every bottle session, Loky snuggled in his soft blanket like a little purrito and fell fast asleep.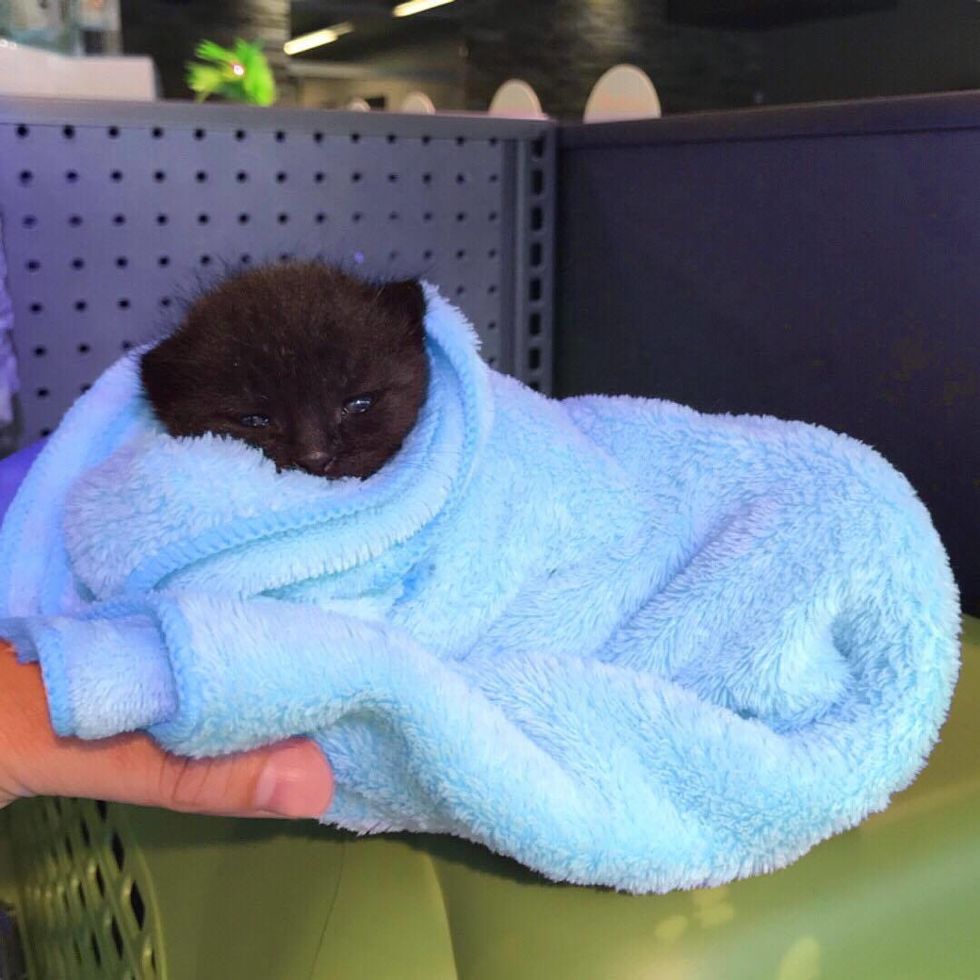 Chatons Orphelins Montréal
They were able to catch an underlining health issue for Loky and treat it before it was too late.
With proper medical care, nutrition and plenty of love, the little panther kitty bounced back on his paws and quickly resumed his usual demands for his bottle.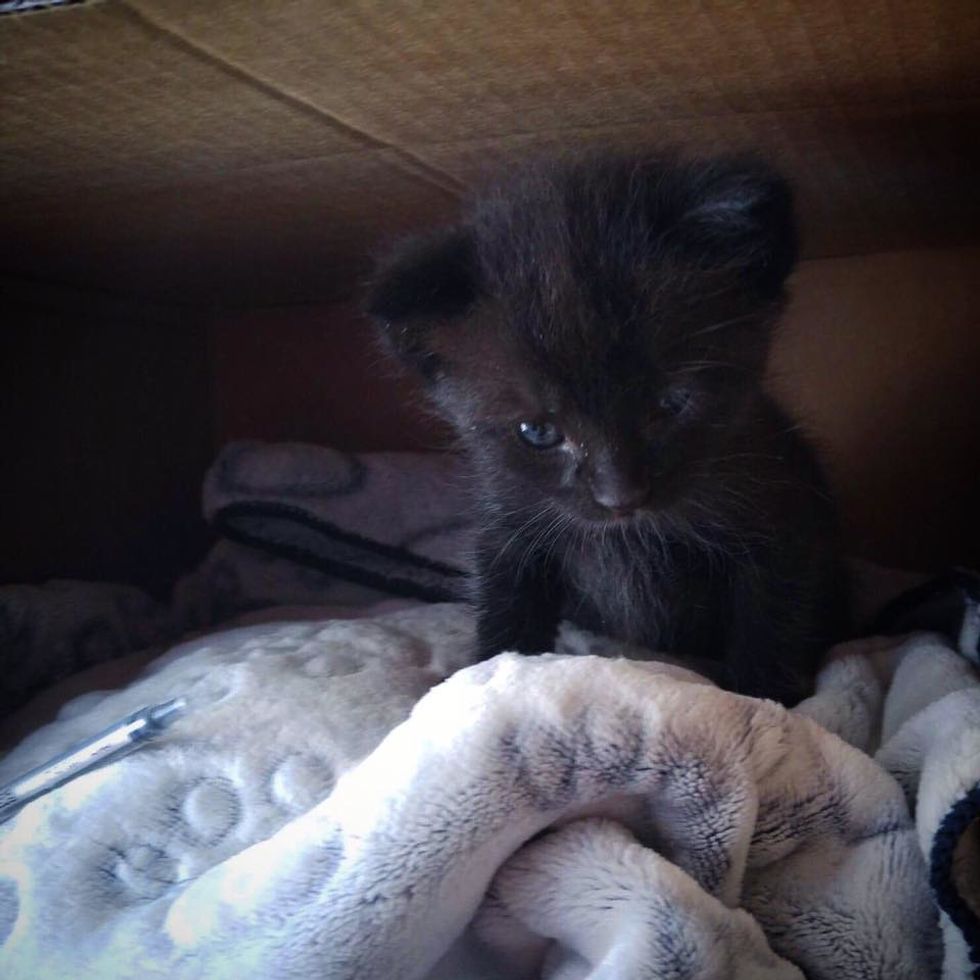 Chatons Orphelins Montréal
The little singleton who was left behind in a garden, now has a bright future ahead of him.
In a few more weeks, he will be ready to start a new adventure in life and share it with a family of his own.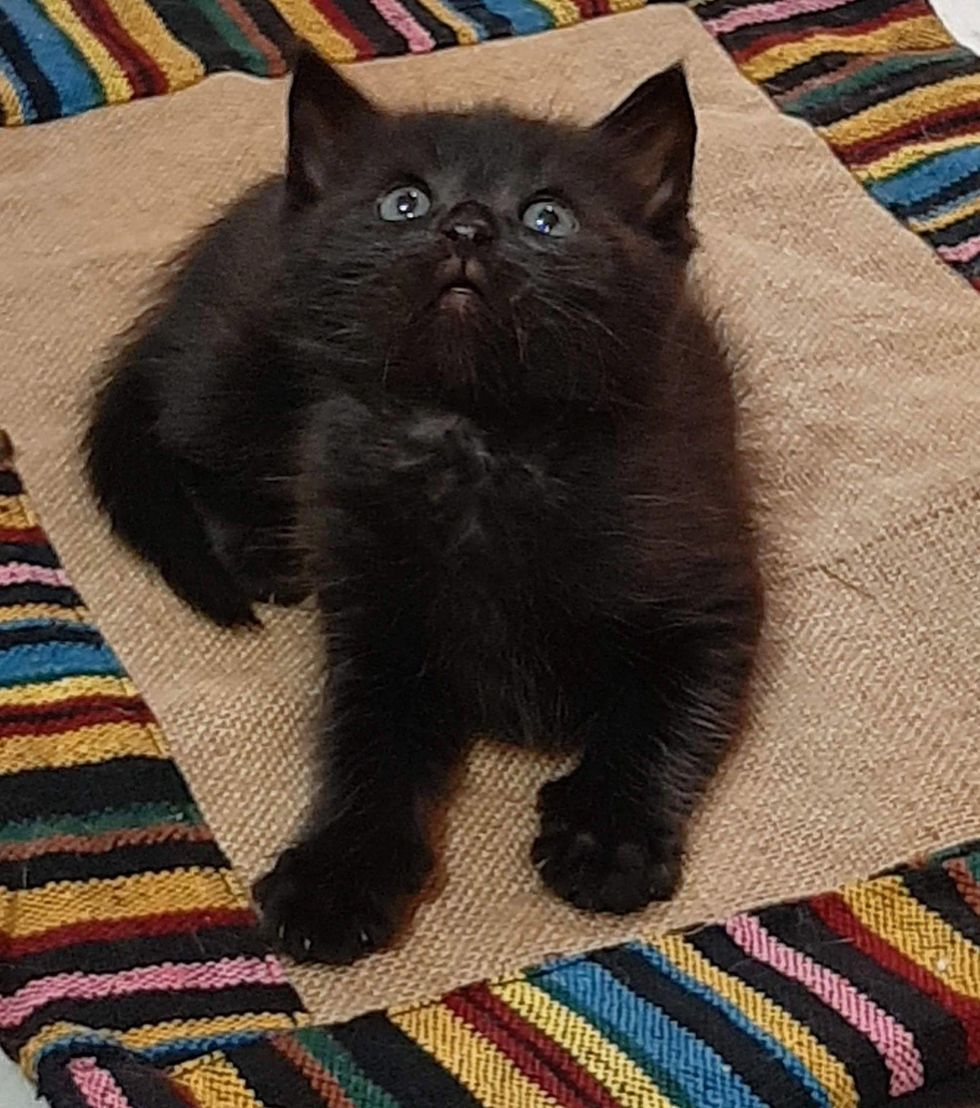 Chatons Orphelins Montréal
As of now, he is learning to eat big kitty food, though he is still partial to bottles. The little guy is getting more playful and mischievous every day.
When he's not meowing for his bottle, he is filling the room with his endless purrs.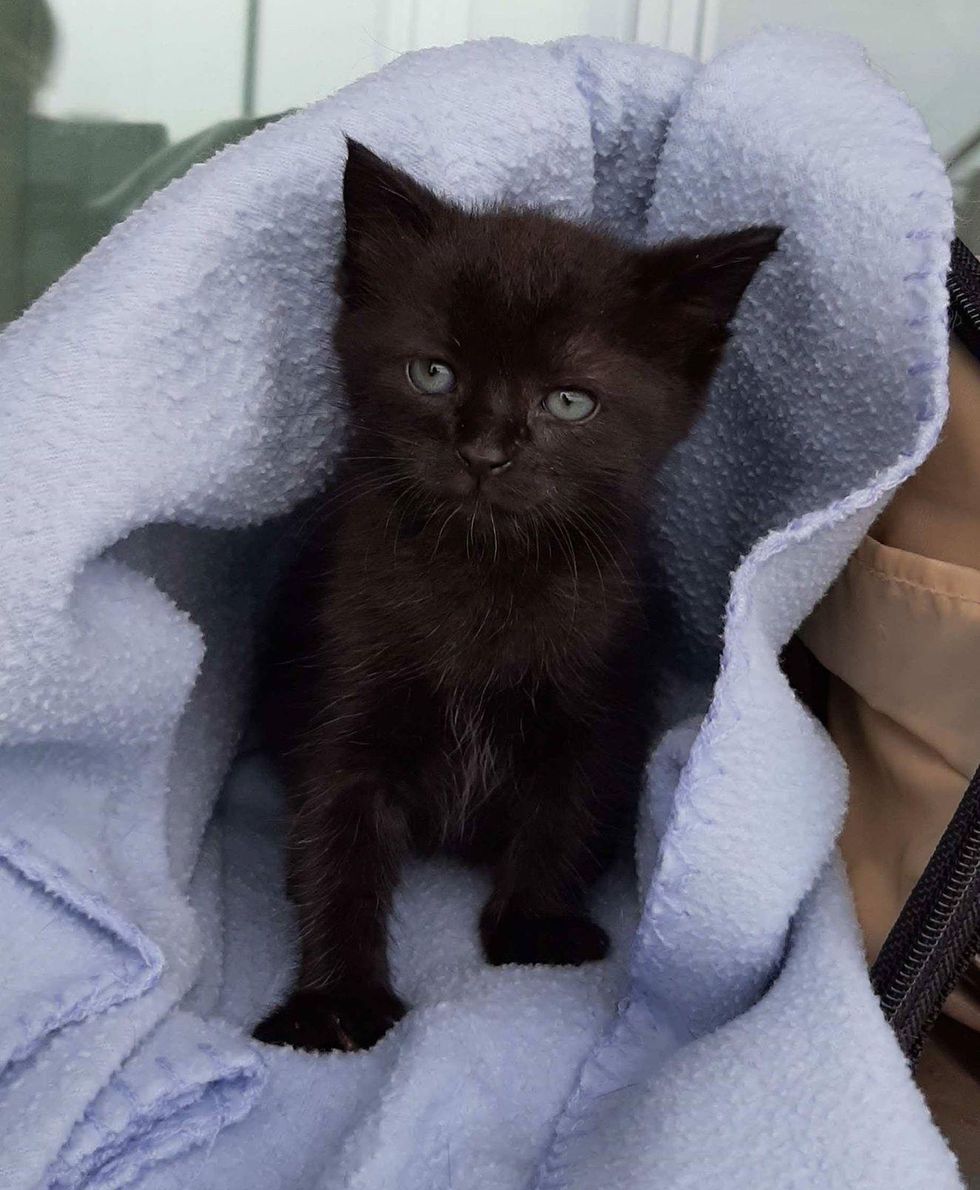 Chatons Orphelins Montréal
Share this story with your friends. Follow updates on Loky and Chatons Orphelins Montréal on Facebook.
Related story: Stray Kitten Gets Help to See Again and is Transformed into a Beautiful Cat