A ginger kitten who couldn't open his eyes, wandered his way to a house. A woman came to his rescue and turned his life around.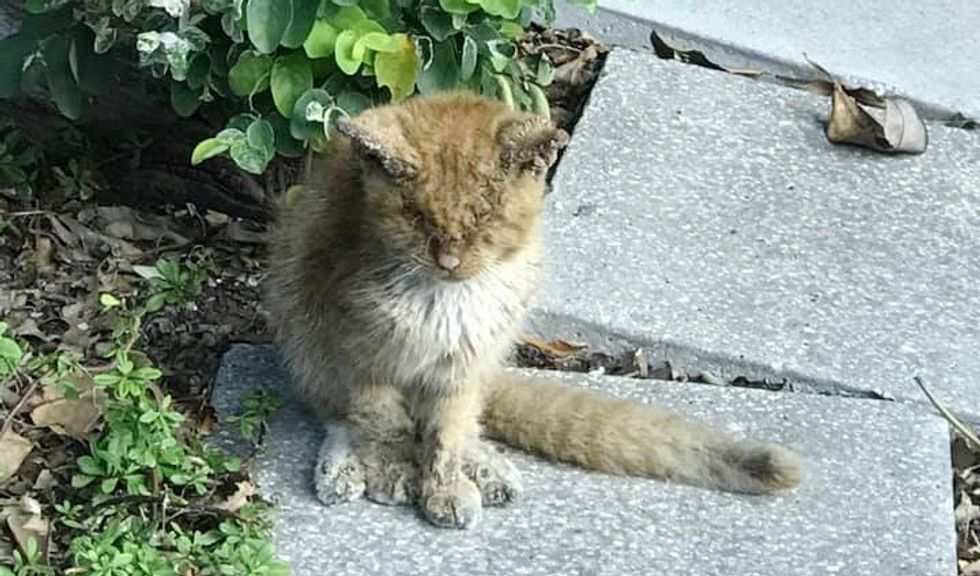 Animal Friends Project
Early this year, Carmen Weinberg, founder of Animal Friends Project in Delray Beach, Florida, was contacted about a neighborhood stray who needed immediate medical attention. A lady found the kitten outside her home, crying nonstop.

"She told us that there was a sick orange cat crying in front of her house. He seemed to suffer from mange (a skin disease) and could not open his eyes," Carmen told Love Meow.
Carmen rushed to the location to check on the young cat. When she arrived, the kitten was sitting in the yard with his eyes crusted shut.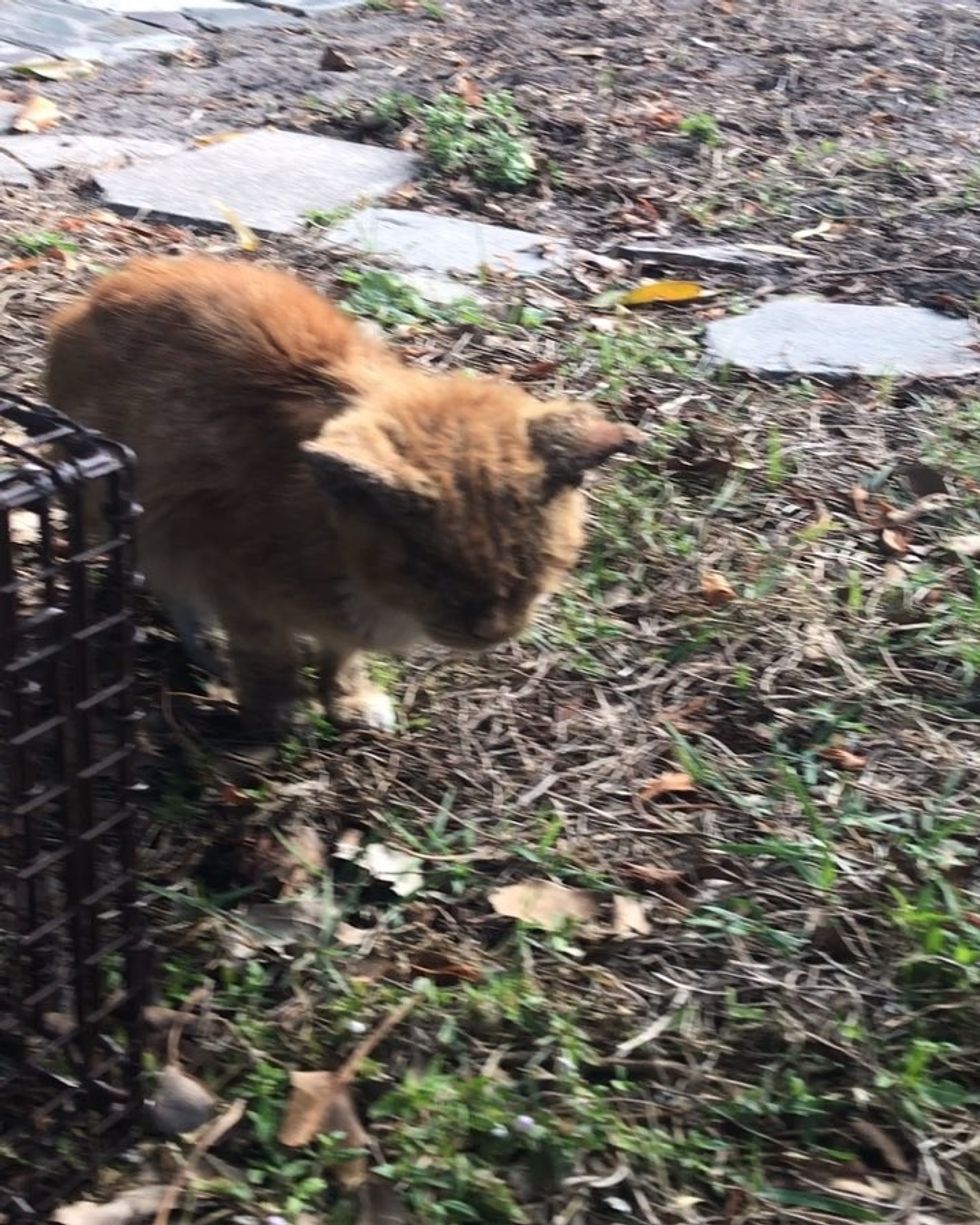 Animal Friends Project
As soon as she got out of her car, the kitten approached her and meowed even louder. "He was crying loudly for someone to notice him and help him."

She offered him a plate of food, and the hungry kitty started devouring it. As he was eating, she gently pushed the plate into a carrier and the little one just walked right in.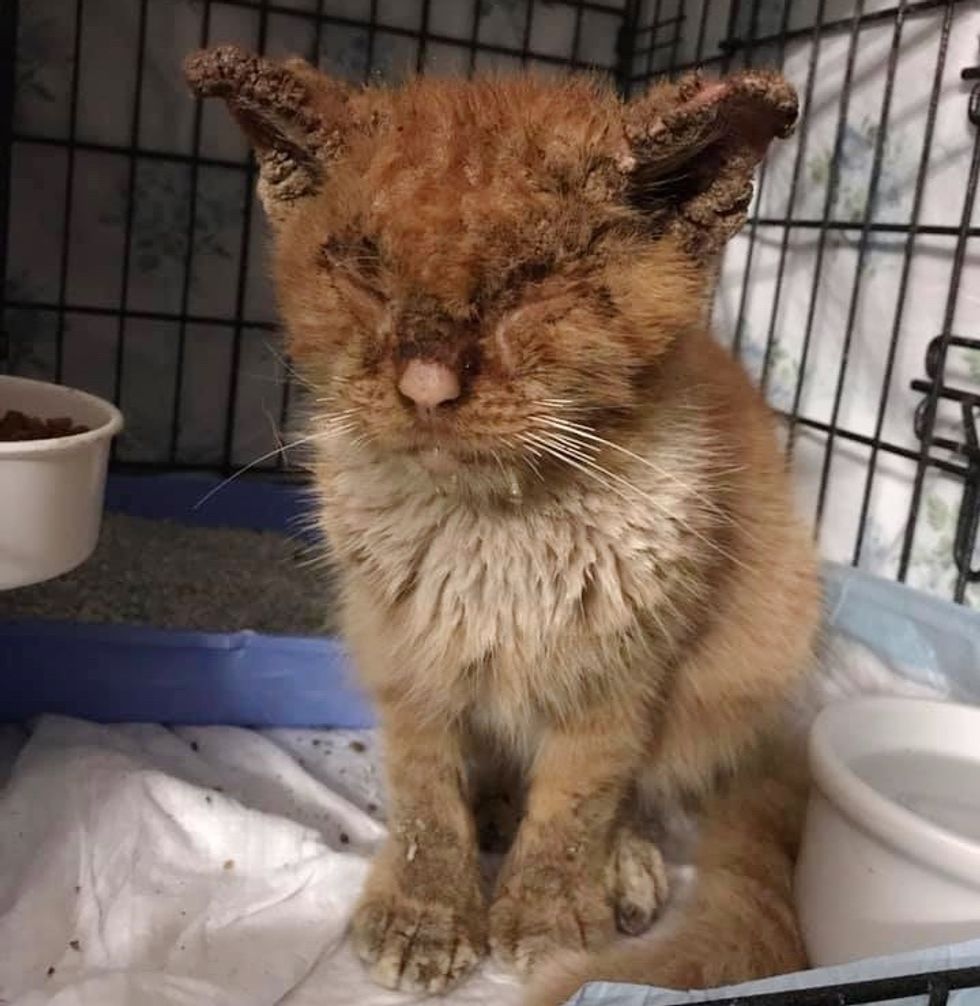 Animal Friends Project
"He was so hungry and covered in mange — it was like a hard shell all over his body. His eyes were closed as a result of it."

Carmen named the kitty Simba and took him home to treat him. Over the next few days, the "hard shell" started to come off in clumps, and Simba's transformation began.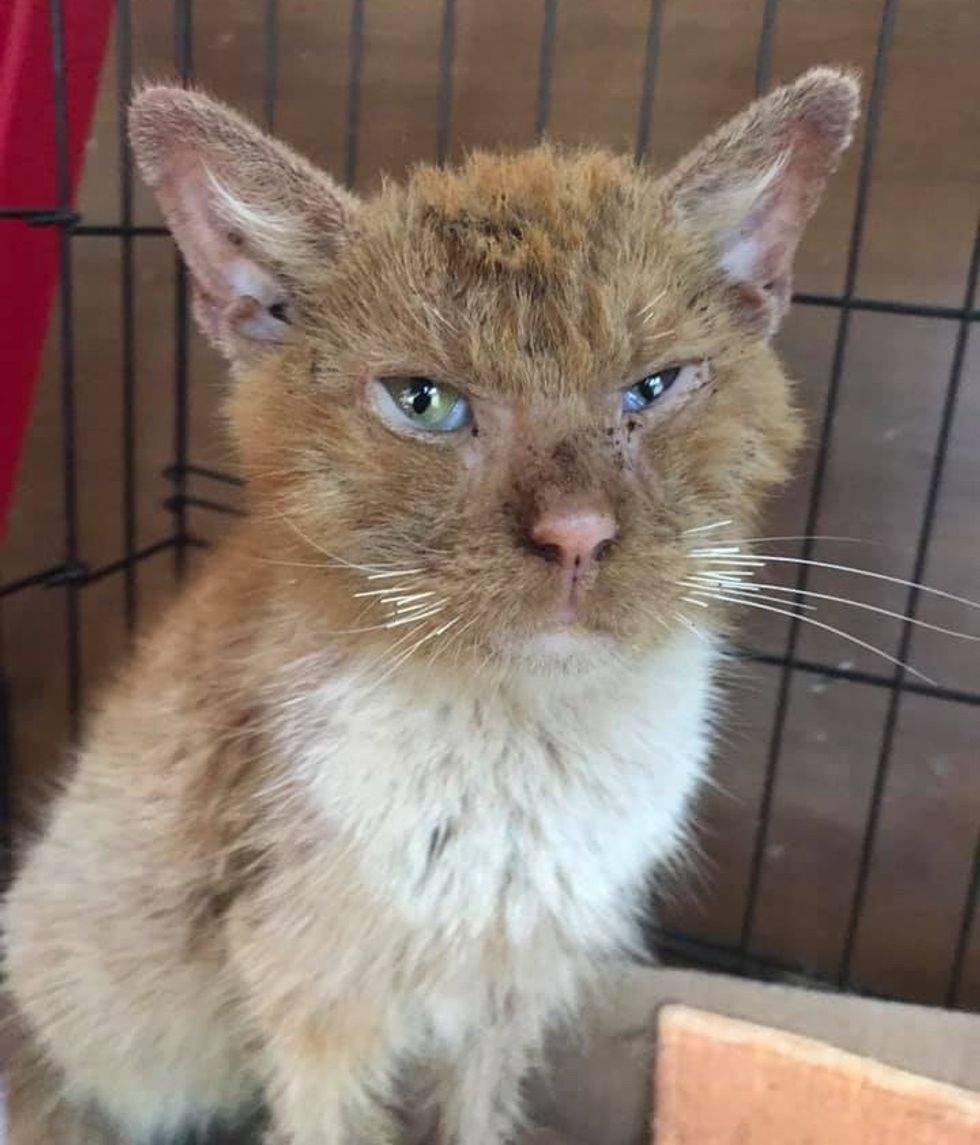 Animal Friends Project
"I put coconut oil on his ears and head to help soften the crust and then used a flea comb to brush it off. Then I took him to see Dr. Maria Lowry at Chasewood Animal Hospital in Jupiter, Florida to be tested and vaccinated," Carmen told Love Meow.

Simba got a much-needed bath and was all cleaned up after days of treatment. He could finally open his beautiful eyes to see.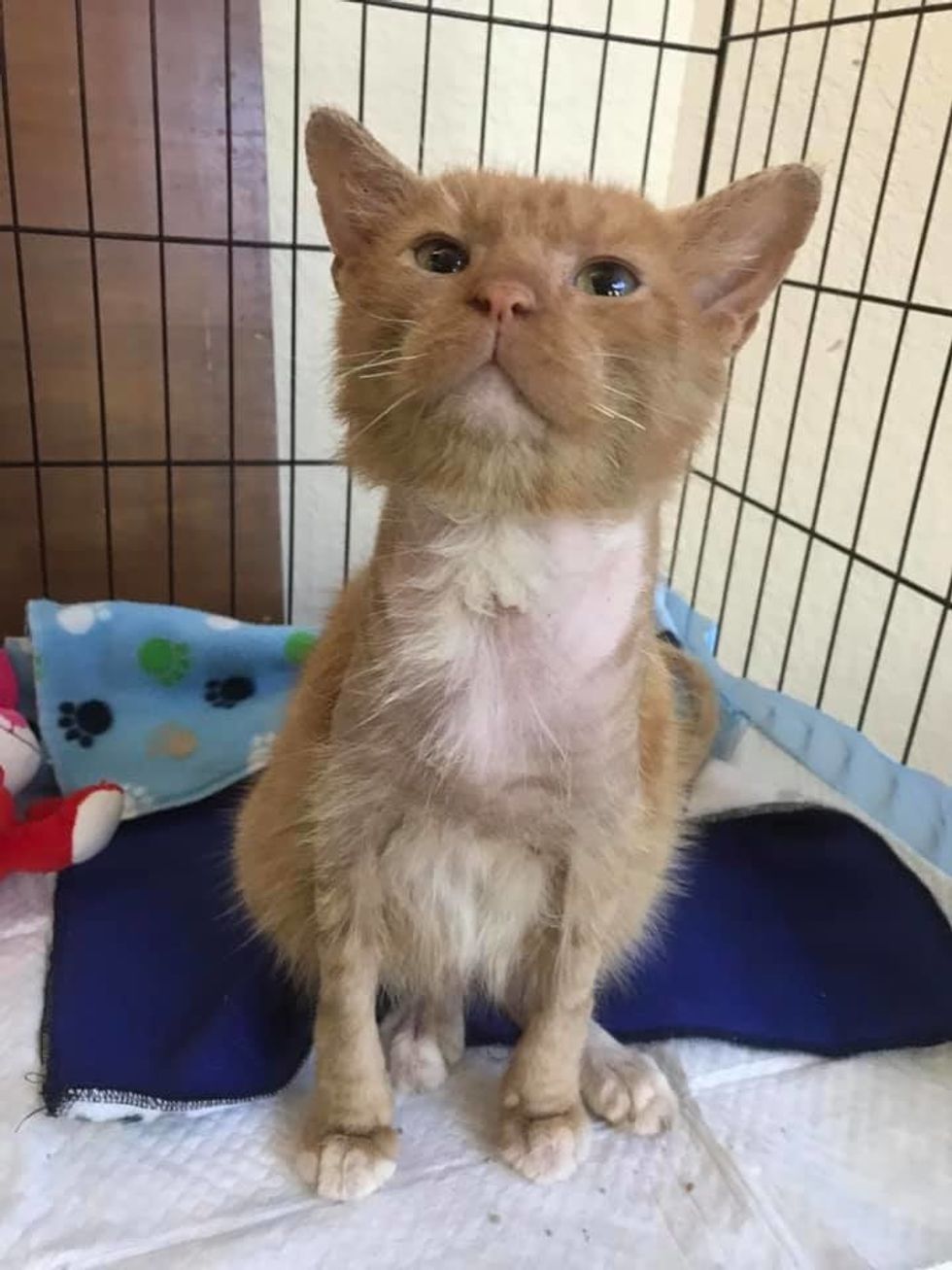 Animal Friends Project
Each day, he was looking better and stronger — he was eating like a champ, putting on weight and gaining strength. His gorgeous little face was no longer hidden beneath all the crust after a month of treatment.
"There is nothing like seeing a cat relaxed, knowing they are no longer feeling miserable," Carmon said. "Simba continued to recover. He lost a lot of hair but his skin was healing nicely."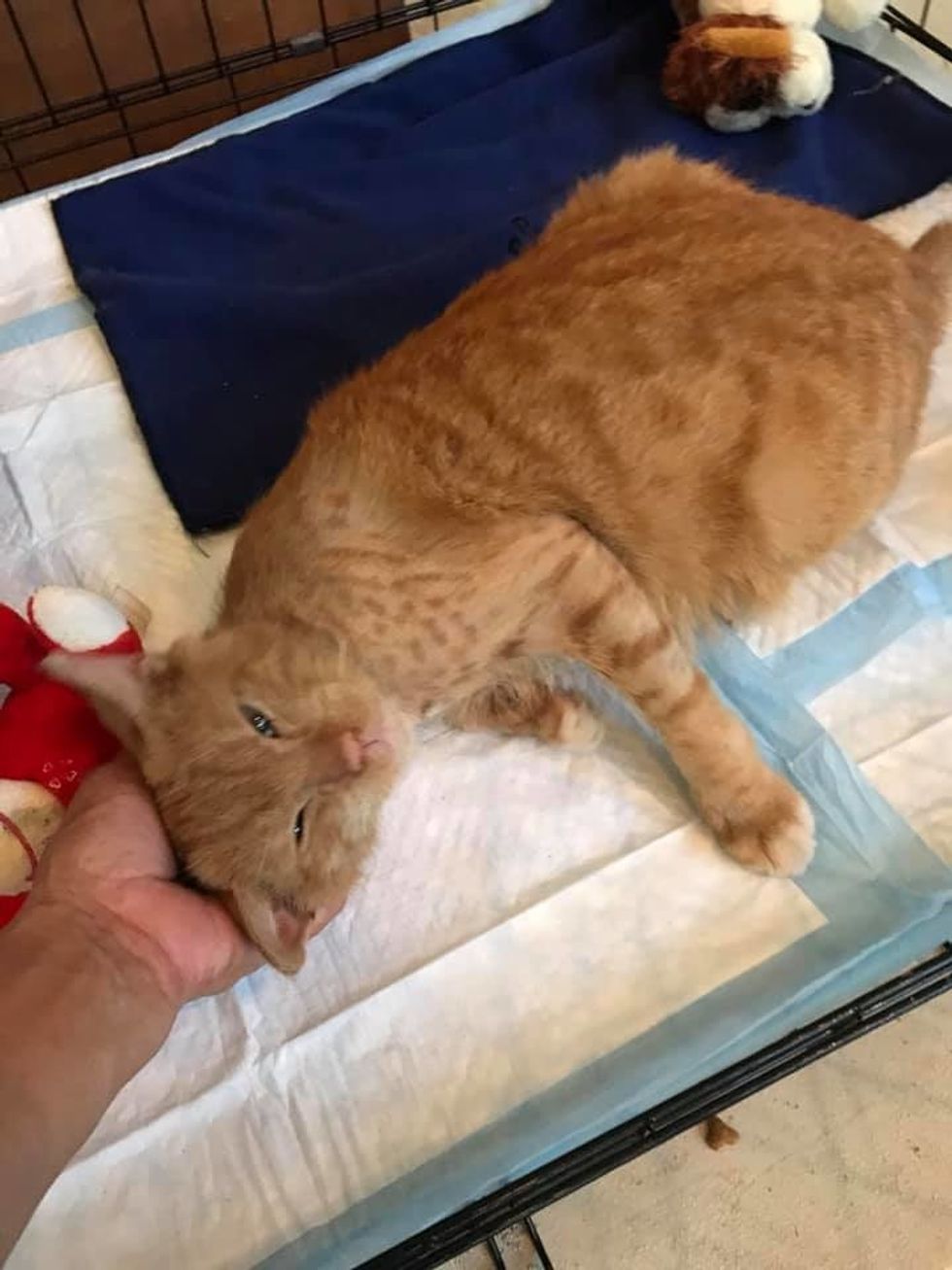 Animal Friends Project
Whenever Carmen entered his room, Simba would flop on his side and be ready for some head scratches.
Watch Simba's amazing transformation in this video:
Stray cat amazing transformationyoutu.be
He was grateful to be helped after having wandered the streets without sight for so long. The wonder kitty never ceased to amaze his foster family with his resilience.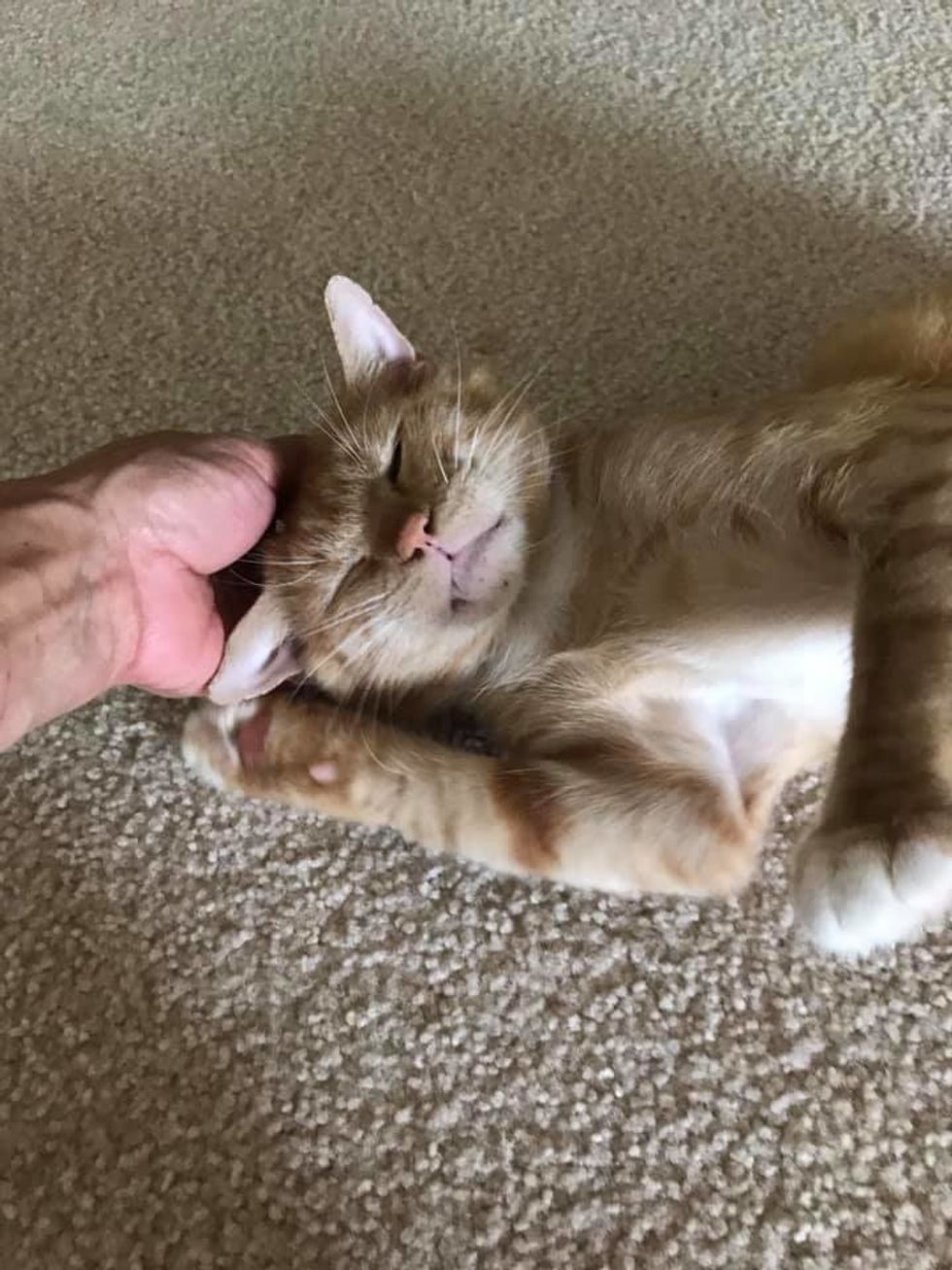 Animal Friends Project
In a couple of months, he grew back his beautiful ginger coat and reclaimed his sass and cattitude.
"Simba has been with us for six months now. He loves to be touched and rolls on his back so we can pet his tummy," Carmen shared with Love Meow.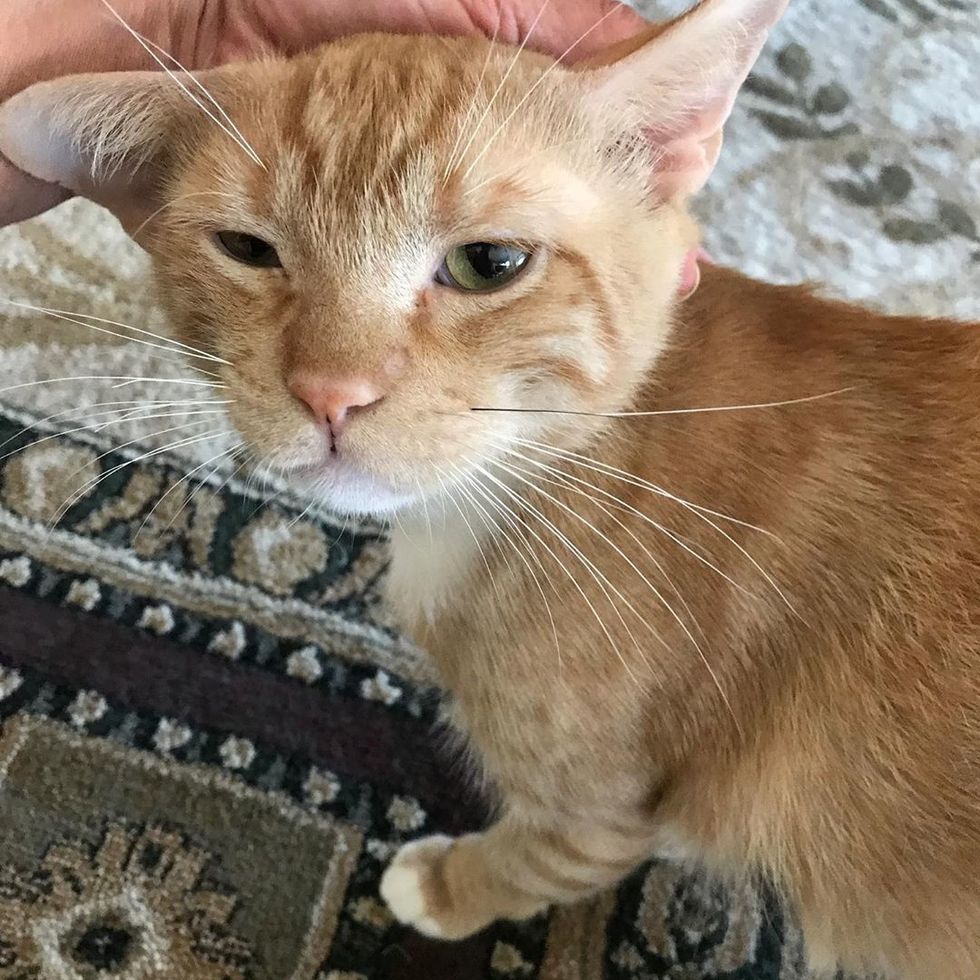 Animal Friends Project
The sweet tabby, now all grown up, has blossomed into a handsome cat. The kitten that they found in front of the house, has completely transformed.
Animal Friends Project
Carmen rescued him when he needed help the most.

Simba is thriving in foster care and more than ready to find a loving home of his own.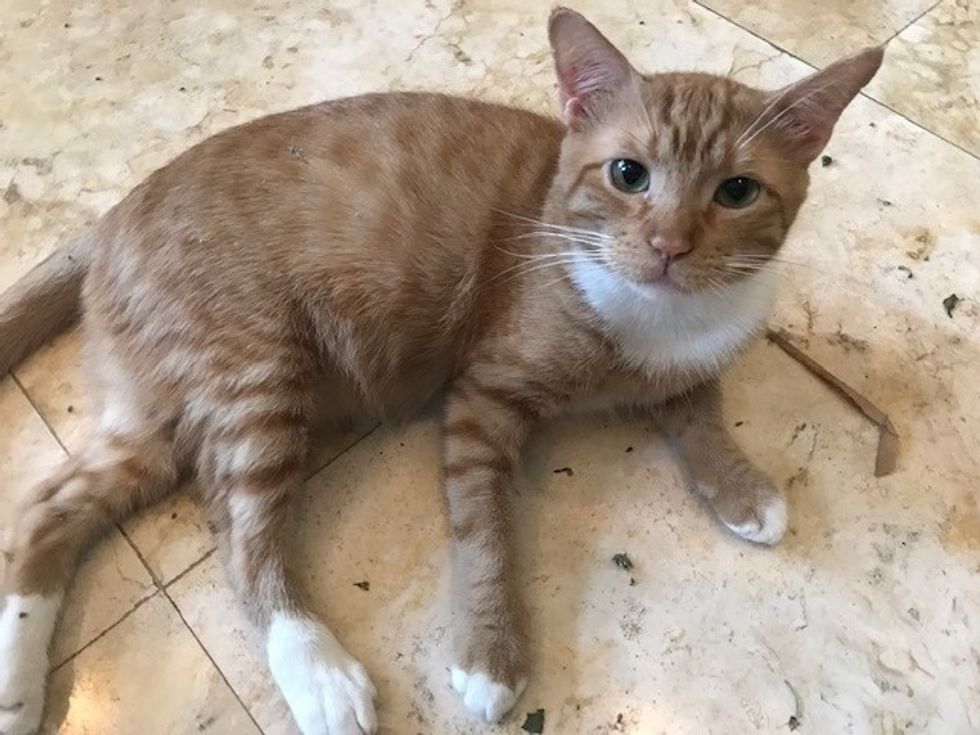 Animal Friends Project
Share this story with your friends. Follow updates on Simba and Animal Friends Project on Facebook and Instagram.
Related story: Stray Kitten Walks into Man's Apartment and Decides to Stay and Change His Life