A little kitten wandered to a fire station on a very cold day late last month. She wanted to come inside for warmth, and the firefighters on duty sprang into action.
(scroll down for updates)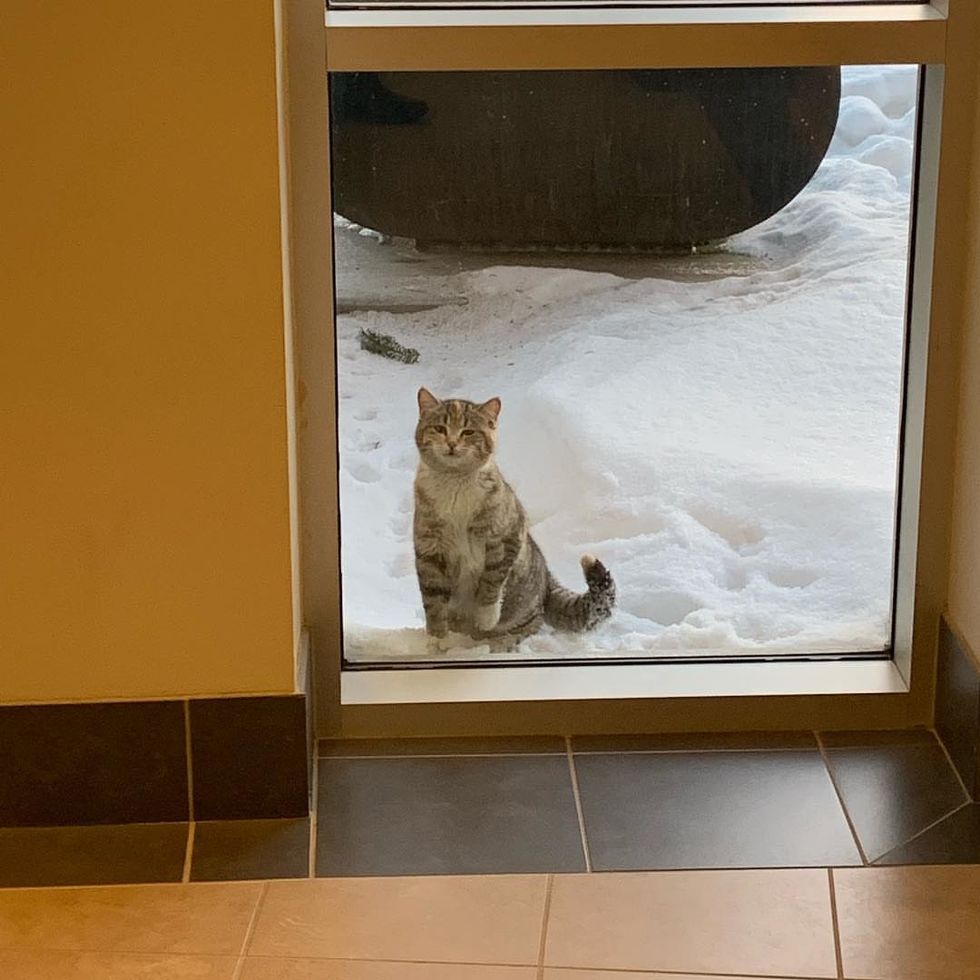 Steinbach Fire Department
Firefighters at Steinbach Fire Department in Steinbach, Manitoba (Canada) were surprised to see a little feline visitor peeking through a glass window one freezing cold evening.
"I was walking and noticed her at the window. A member of the department went outside and she came right to them," Fire Chief Kelvin Toews told Love Meow.
The kitten had been hanging around there but had no home to go to. They couldn't leave her out, braving the bitter cold, so welcomed her in. The kitty quickly made herself comfortable.
She was dirty and hungry but so grateful to be safe and warm. The calico showered her human friends with affection and instantly won their hearts.
Toews, who has four cats, offered to take her home so she could have a warm place to stay while he began searching for her owner.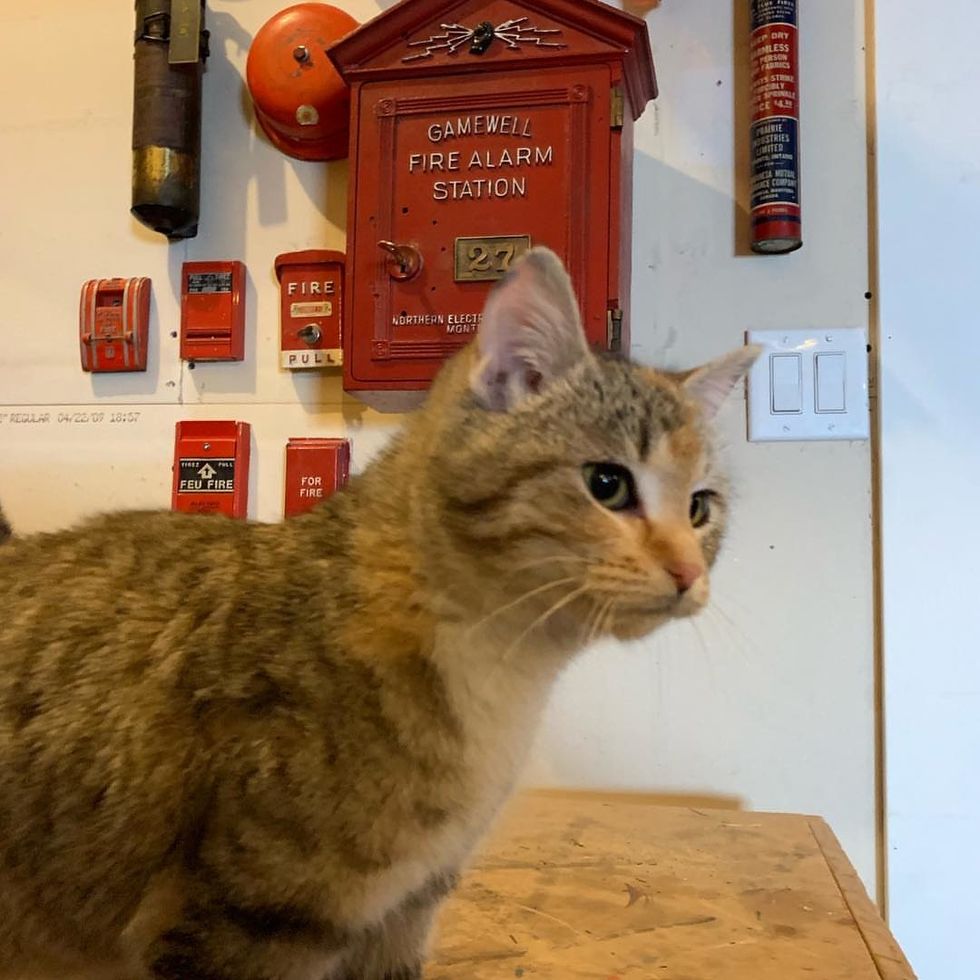 Steinbach Fire Department
They lovingly named her Ember and took her to the vet the next day. Other than some frostbite on the tips of her ears, the kitten was in good shape.

"I posted on Facebook to see if someone would claim her. When no one did we took her to the vet, had her vaccinated and took care of ear mites," Toews said.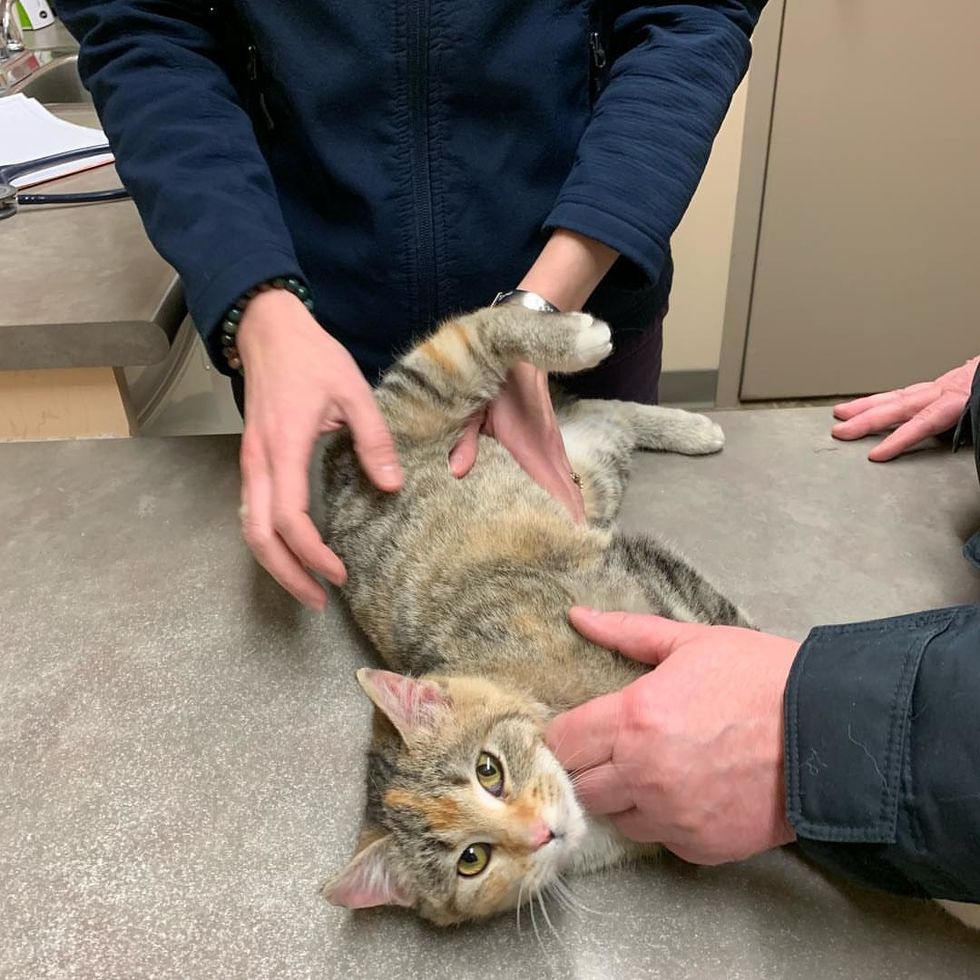 Steinbach Fire Department
She was loving all the attention from everyone and couldn't get enough of their pets and snuggles.
Knowing that a kitten like Ember needs a lot of attention and a family to dote on, they want the best for her, despite how much they would love to have her as their station cat.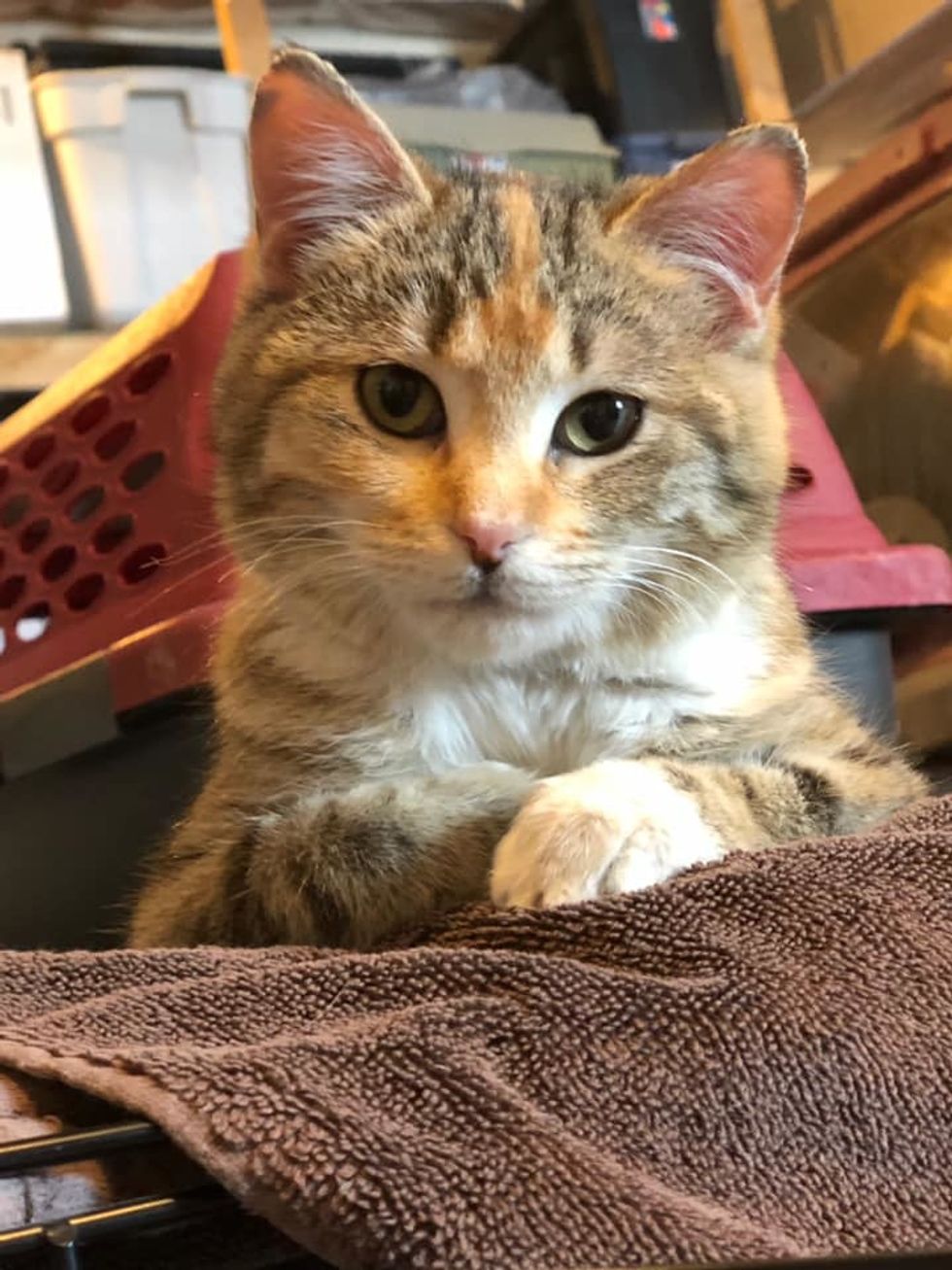 Steinbach Fire Department
"Steinbach does not have a full time fire department so the station is not continuously staffed," they said. "Unfortunately the station can go days without someone being there."

The firefighters took it upon themselves to help their feline friend find a loving home she so deserves.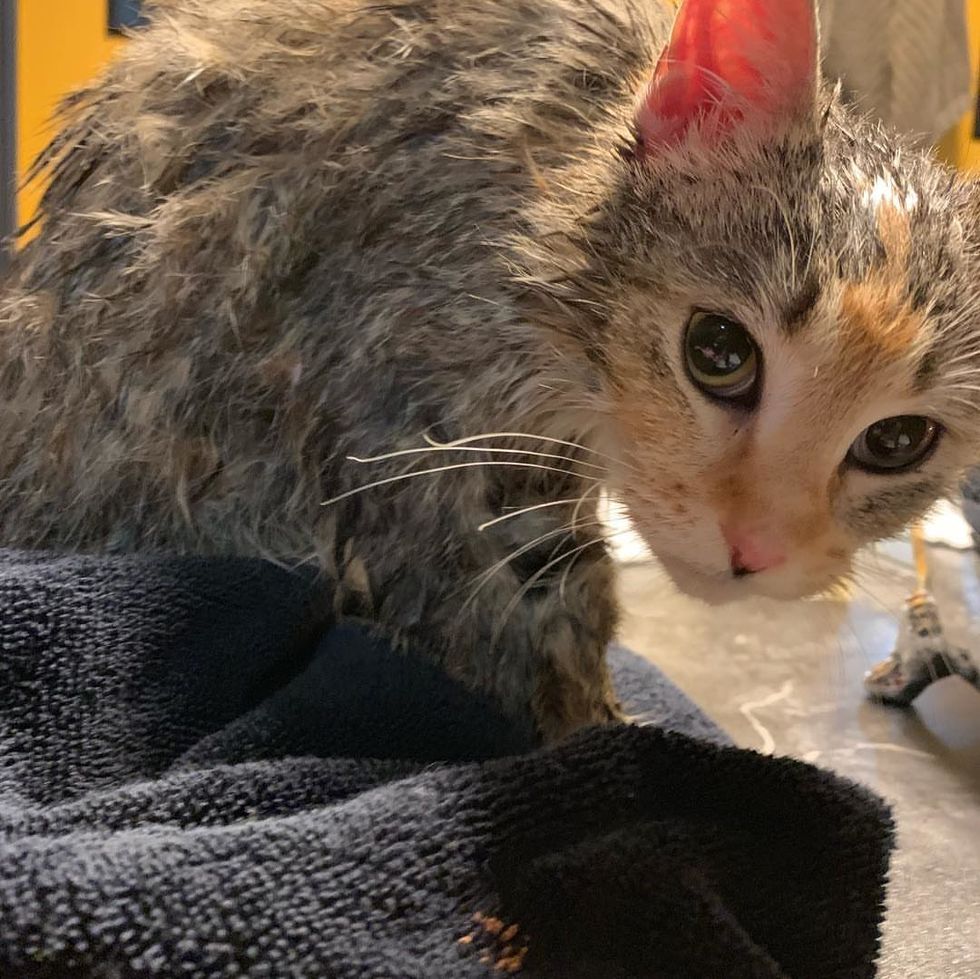 Steinbach Fire Department
"We brought her to a friend who does fostering so she could have more human contact and the run of a house," Toews told Love Meow.
After a much-needed bath, her beautiful markings really came through. "She smells much better than when she showed up at our door."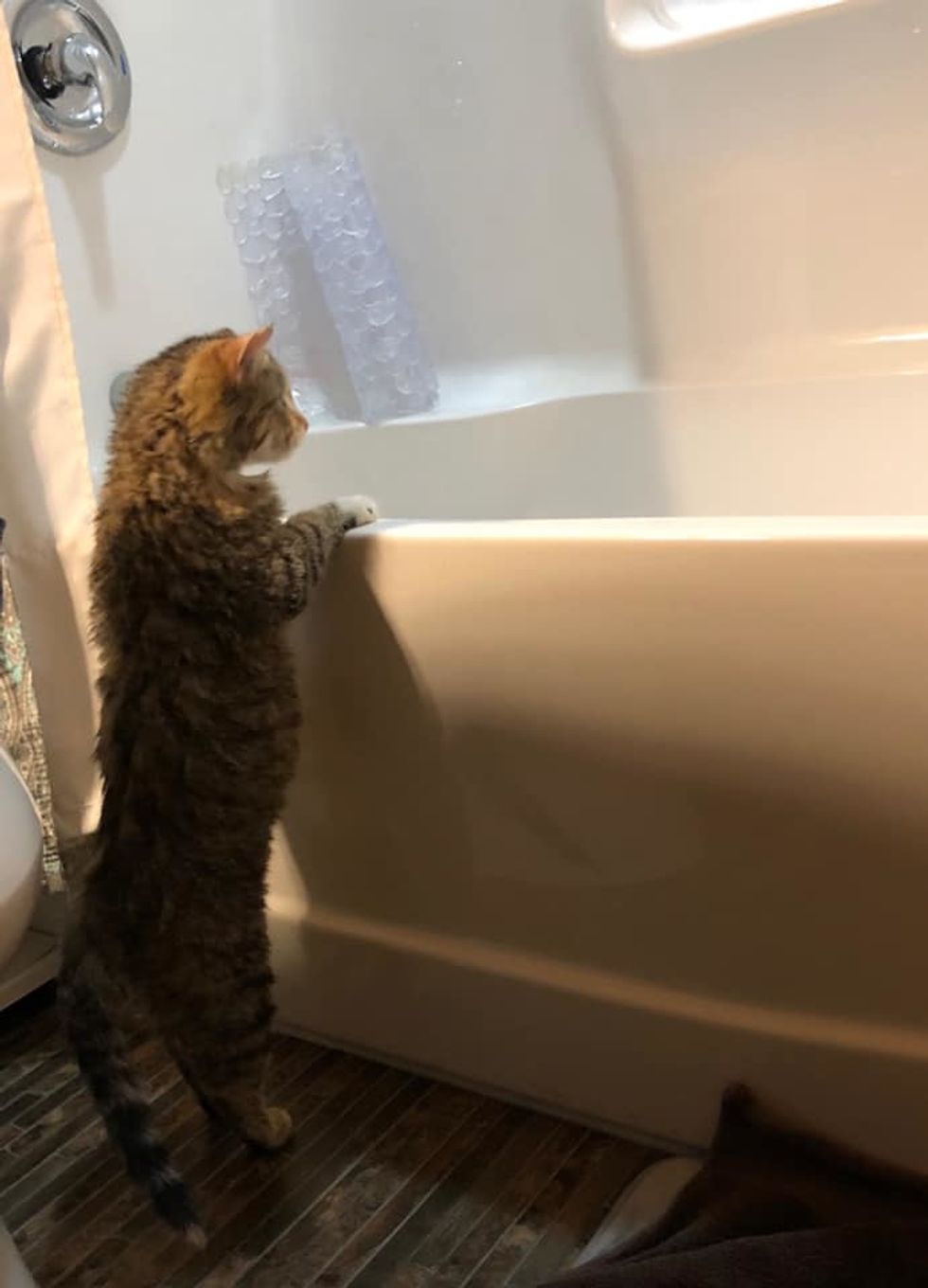 Steinbach Fire Department
10 days ago, she went back to the vet to get spayed. She healed up very well and quickly bounced back to her playful and loving self.

Now Ember is ready for her new chapter of life. She will make a wonderful companion who provides constant affection and cuddles.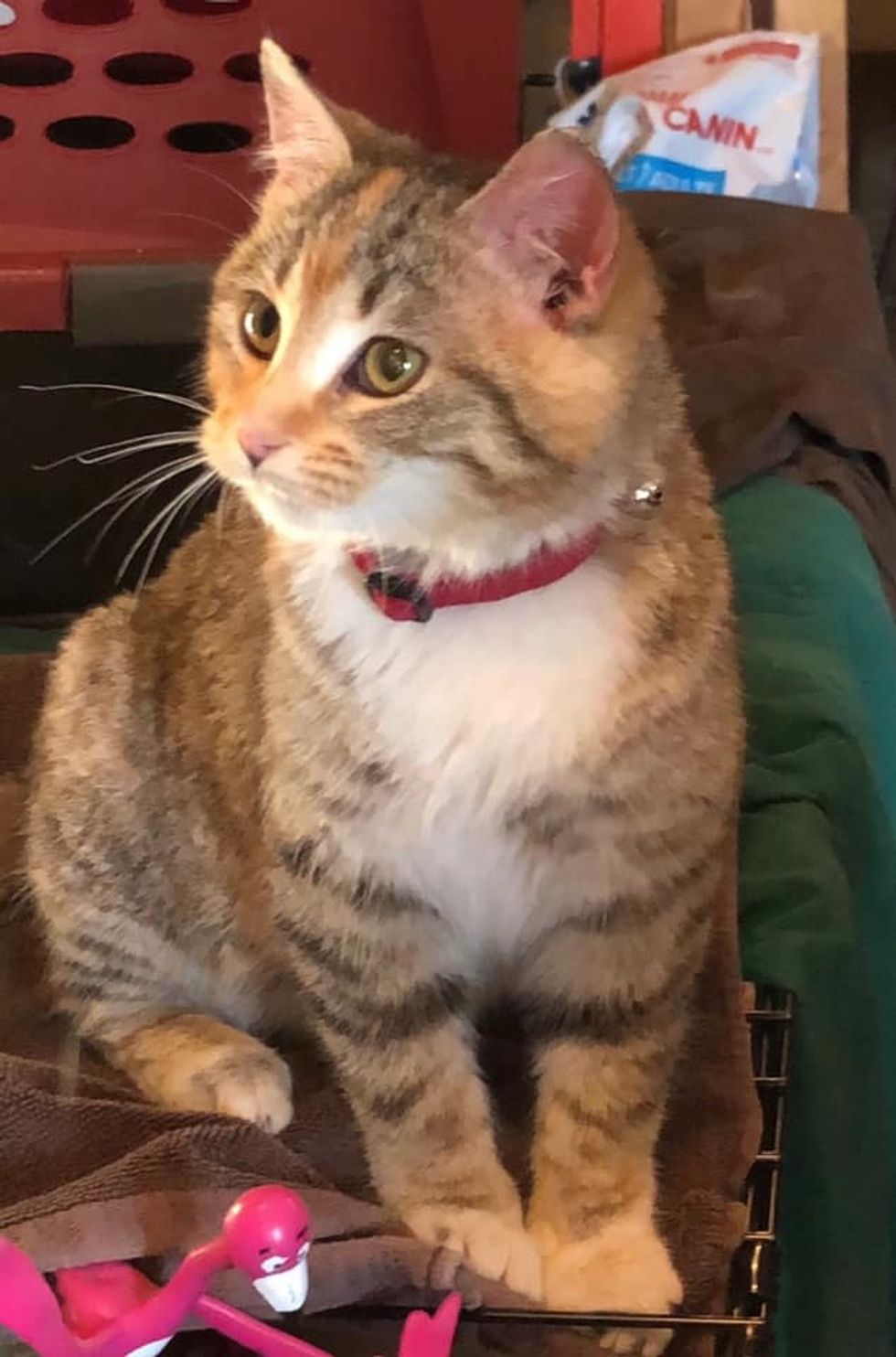 Steinbach Fire Department
"We posted on Facebook that she was available for adoption, and it looks like we may have found her a loving home," Toews told Love Meow.

No one knows how she ended up outside the station, but she surely found the right place to get help.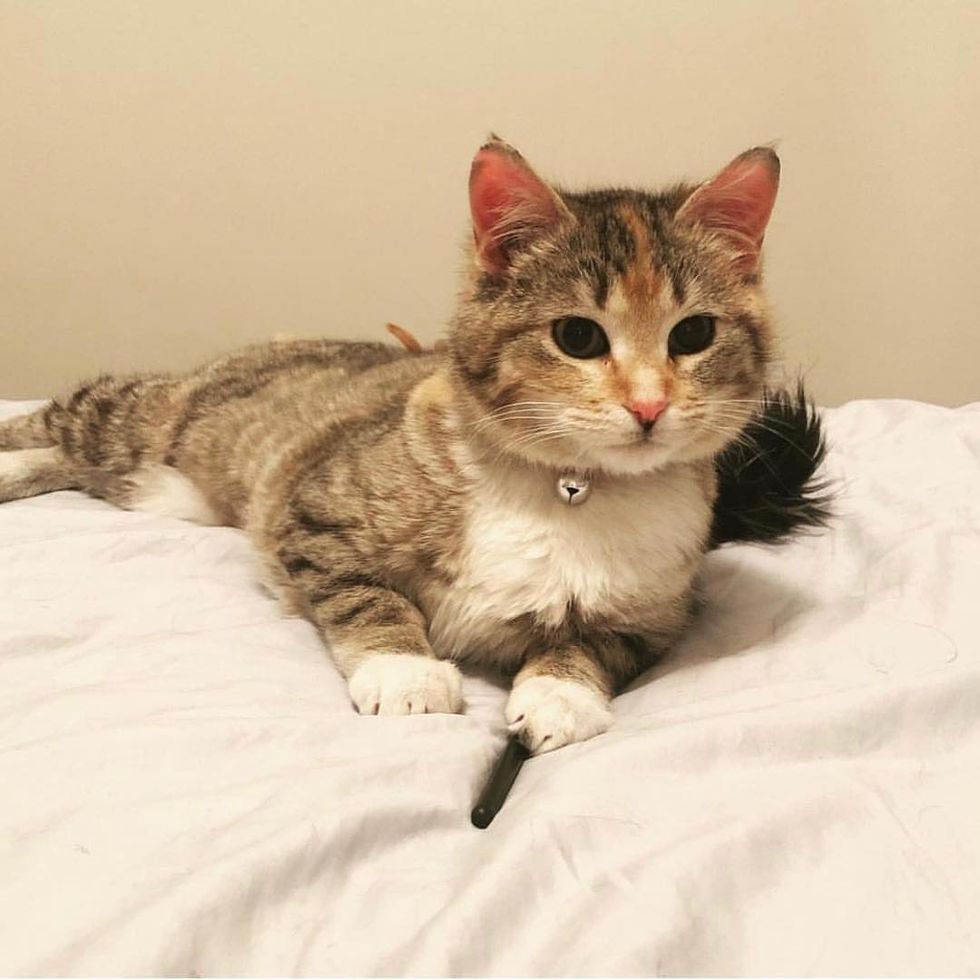 Steinbach Fire Department
Updates:
Ember at her forever loving home!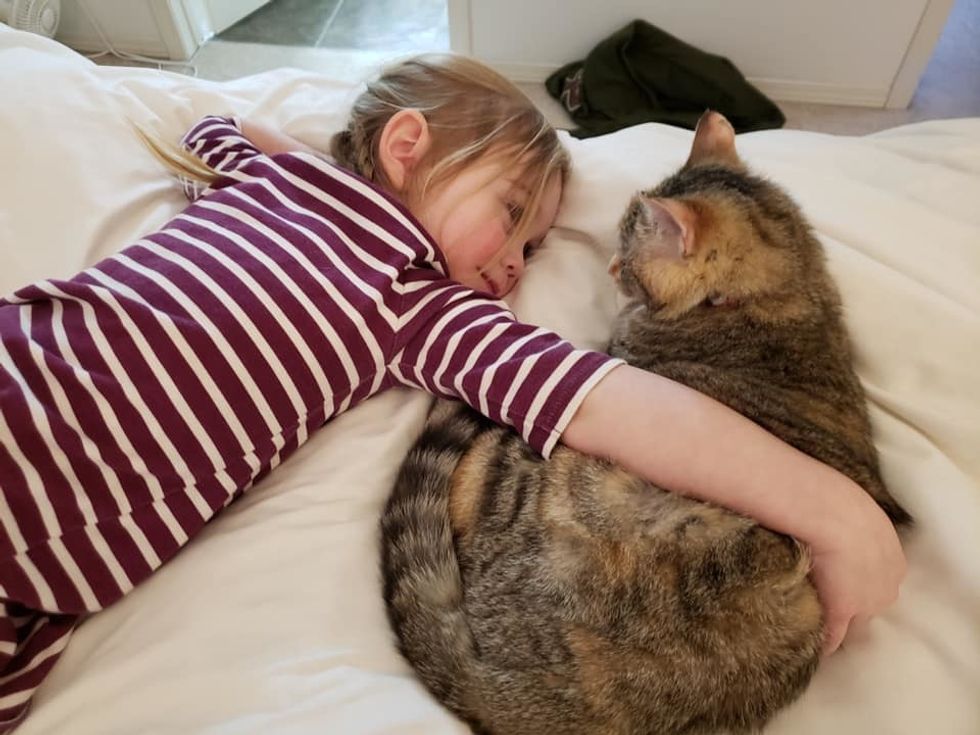 Steinbach Fire Department
"She's found a nice spot to call her own and has really made this home. I cannot believe how well behaved she is - exactly what we've been looking for," her new family said.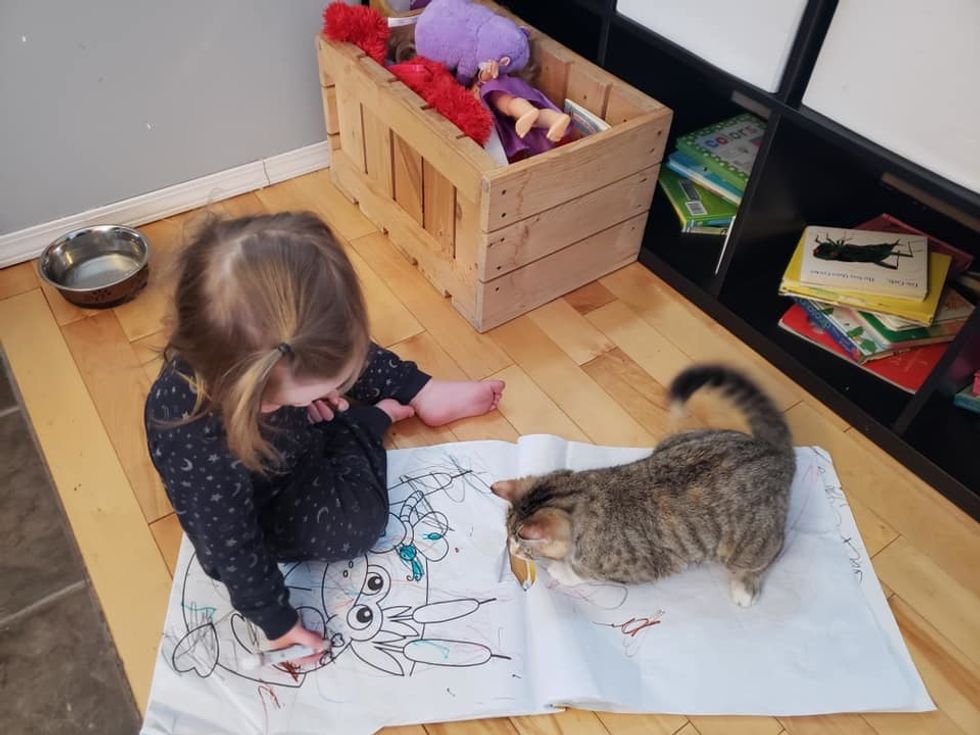 Steinbach Fire Department
Happy and loved!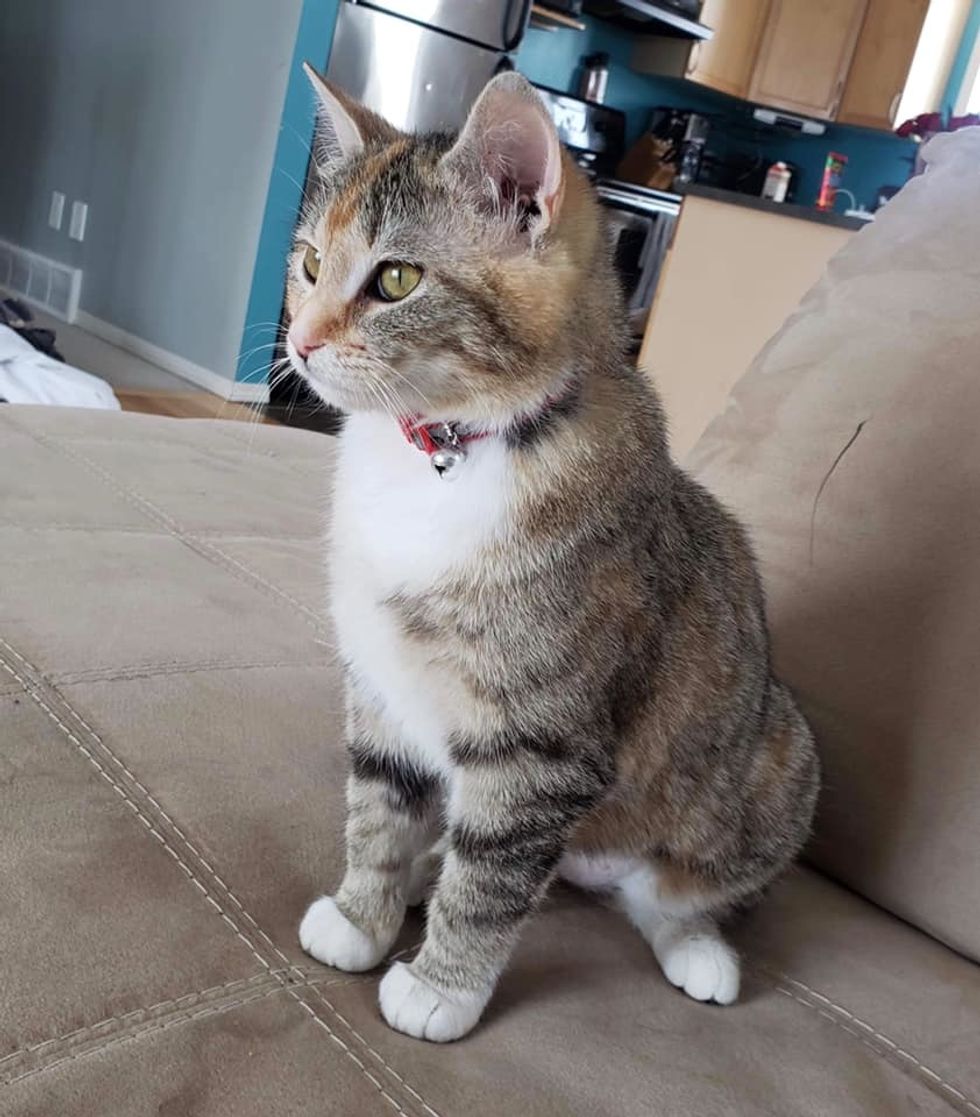 Steinbach Fire Department
Playful Ember!

Stray kitten wanders to fire stationyoutu.be
Related story: Officer Saves Kitten Stuck in Snow, the Kitty Climbs onto Him and Insists on Going Home with Him