During a full moon last Sunday night, an officer from Platteville, Wisconsin suddenly crossed paths with a tiny kitten who desperately needed his help.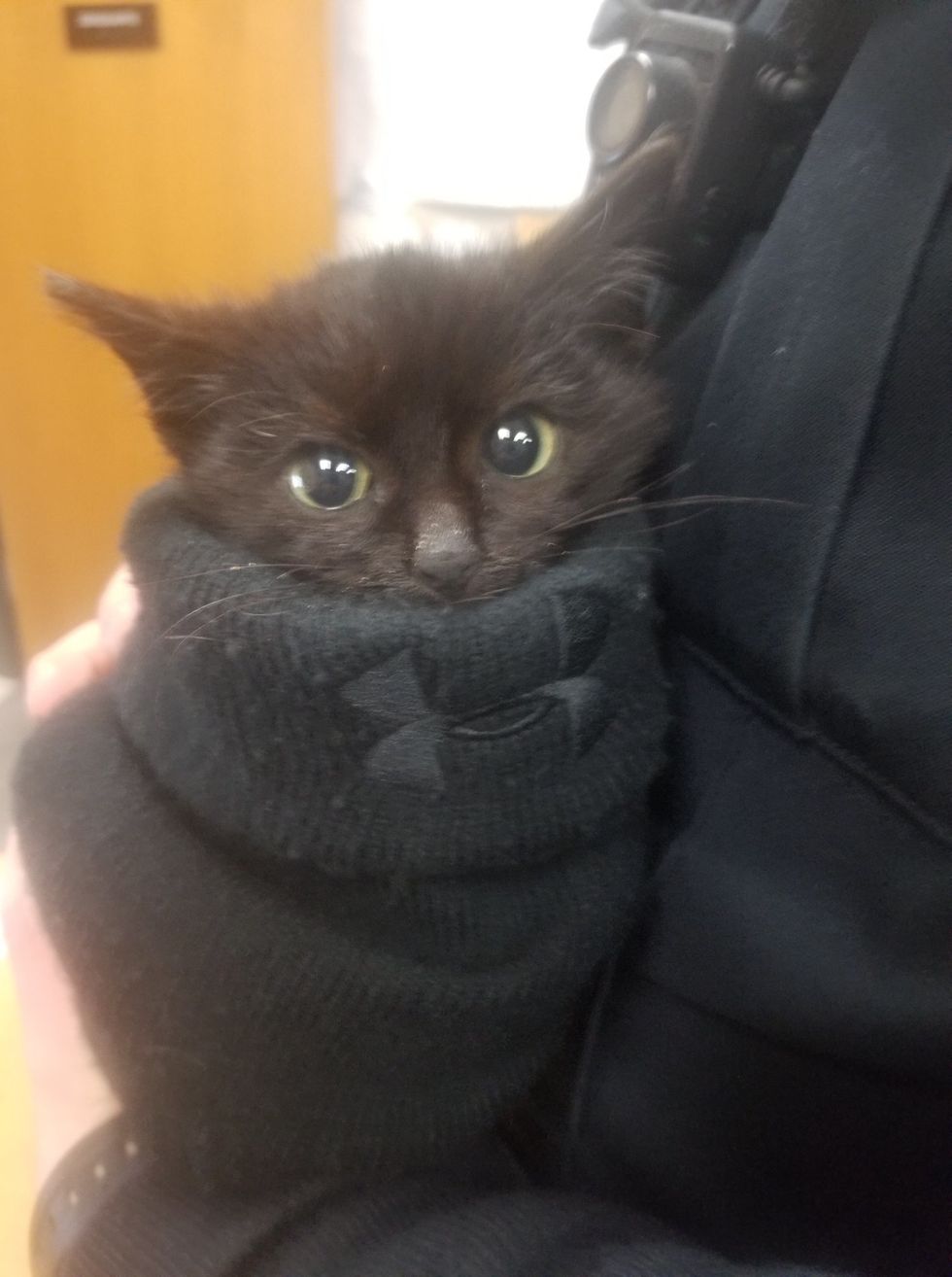 Platteville Police Department
Officer Matt Froiseth from Platteville Police Department was out near Highway 151 when suddenly he heard a little cry that sounded like a kitten. He decided to investigate and followed the sound, which led him to a ditch covered with three feet of snow.

Despite having no visual of the kitten, Froiseth knew he was getting close as the cries became louder and more desperate. "(He) traversed the ditch and found this little one stuck in the snow and rocks," Platteville Police Department wrote on Facebook.
It was a tiny black kitten with a pair of big eyes piercing through the darkness while he was pleading for help. Froiseth sprang into action — he carefully shuffled through the snow and removed the rocks. Once he got the kitten safely in his arms, he headed back to his squad car to get the little one warmed up.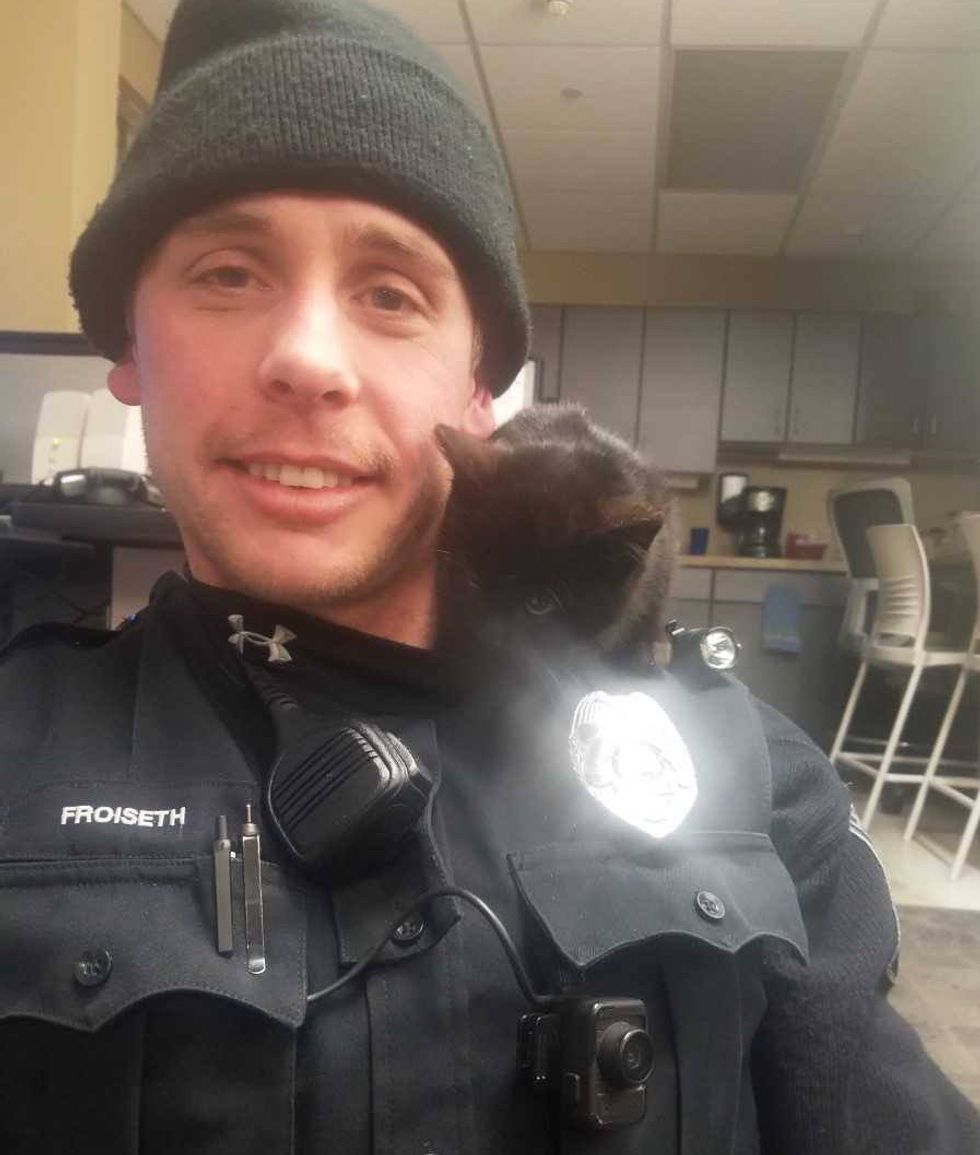 Platteville Police Department
The kitty was cold but so grateful to be saved. He stopped meowing, climbed onto his rescuer for a much-needed cuddle and didn't leave his side that night.

Froiseth brought the kitten back to the station. He planned to find him a good home after getting him checked out by a vet. However, the clingy little feline was all wrapped up comfortably in his hat, feeling snug and purring aloud. They decided the vet visit could wait until the kitten was done napping with his new best friend.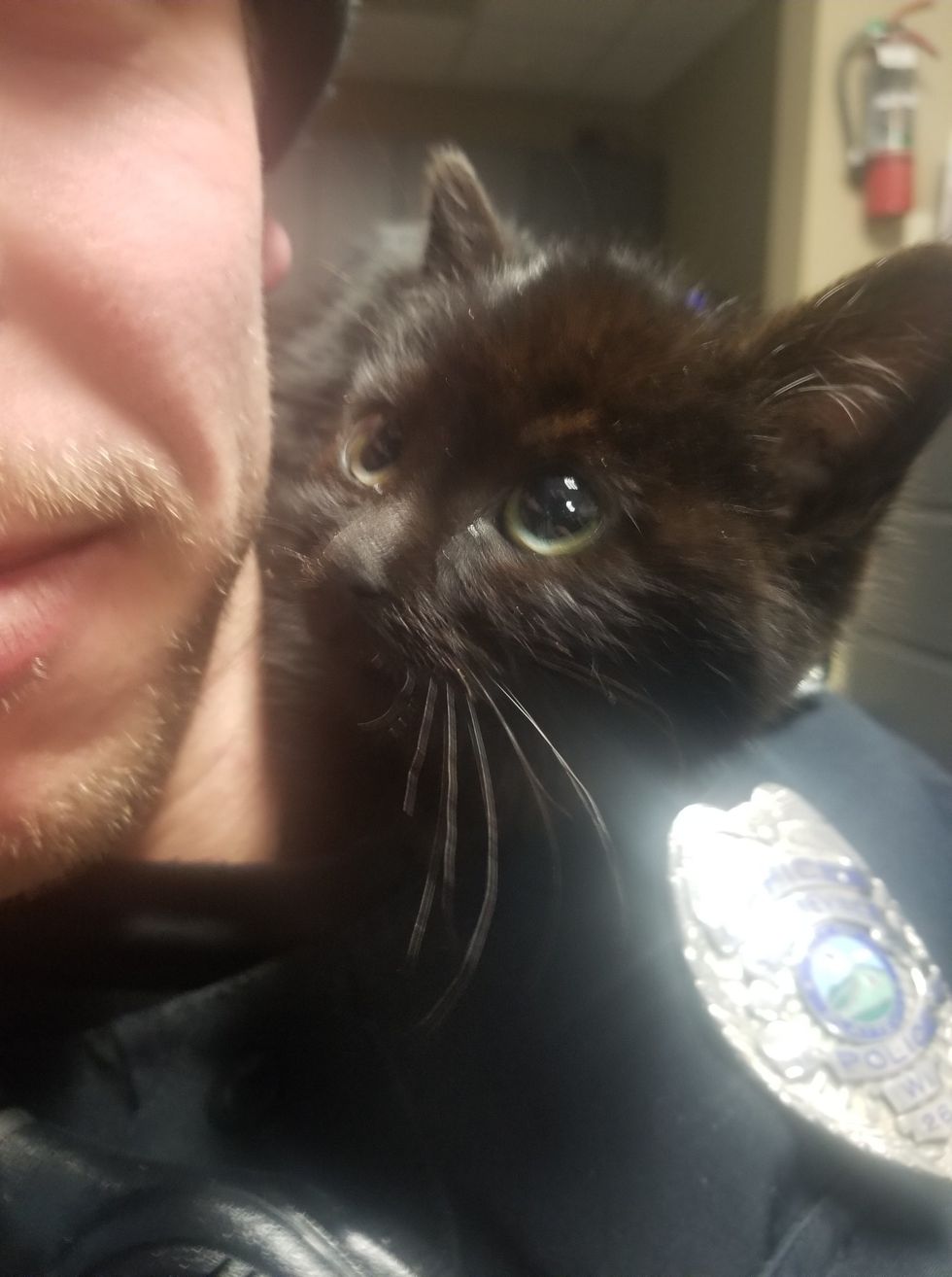 Platteville Police Department
After getting a clean bill of health from the vet, it was time to find him a home. The kitty seemed to know exactly what he wanted — he was adamant about sticking with his favorite person. He would crawl onto his back, climb up his shoulder or curl up in his arms. He wouldn't nap anywhere but with his rescuer.

"After some serious thought, Officer Froiseth couldn't say 'no' and has added to his family. This little cutie has found his forever home. As we all hoped, it was love at first sight," Platteville Police Department said in an update.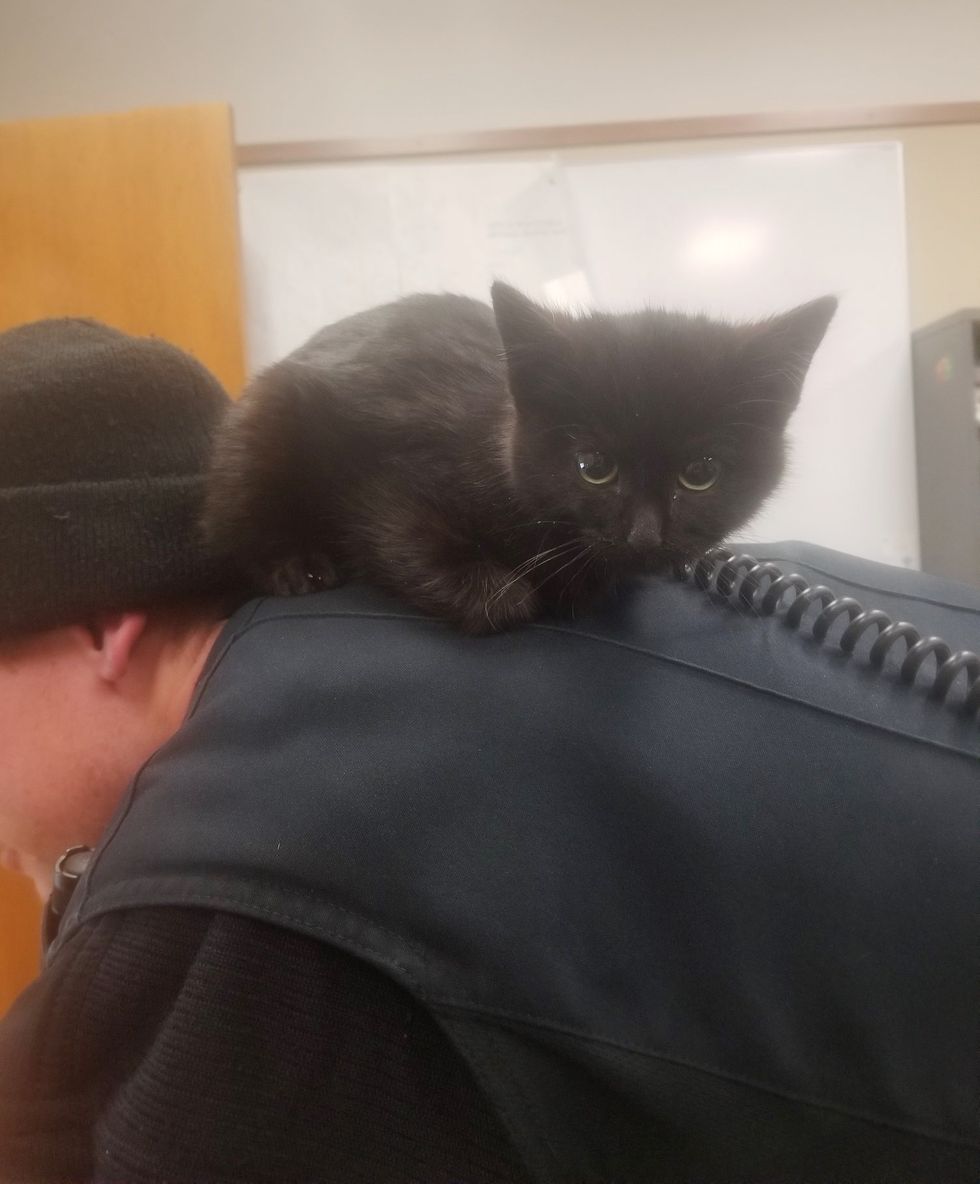 Platteville Police Department
Froiseth named his kitten Donut and made him a permanent part of his family.

Over the next few days, Donut adjusted to living indoors at his forever home. "As with any new child, there have been ups and downs but Donut is becoming more comfortable with his new family."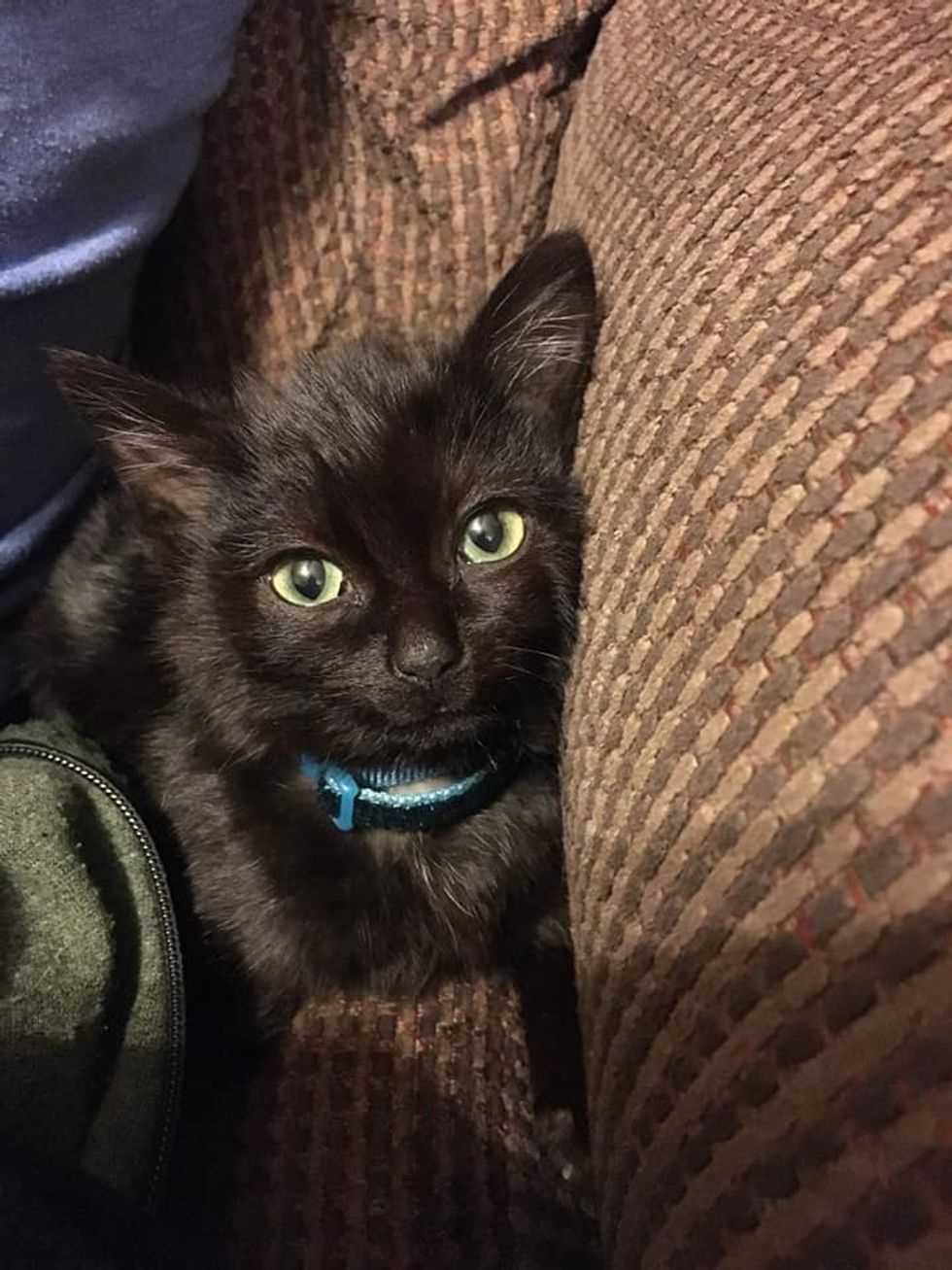 Platteville Police Department
He has become Froiseth's perfect little feline partner, following him everywhere he goes. Nothing makes Donut happier than cuddling with his favorite human.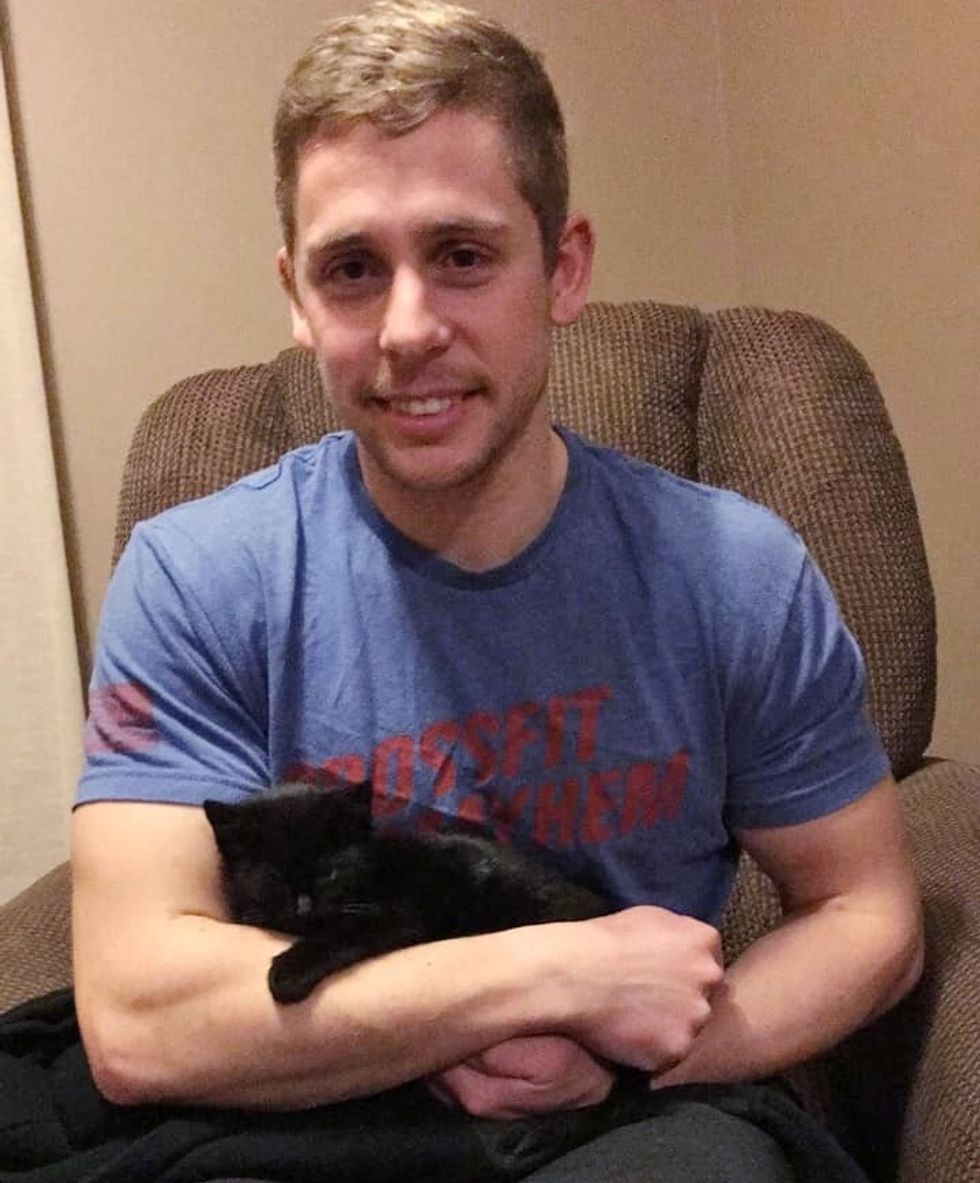 Platteville Police Department
Froiseth saved him from the bitter cold that night, and came home with the perfect little cuddle-bug.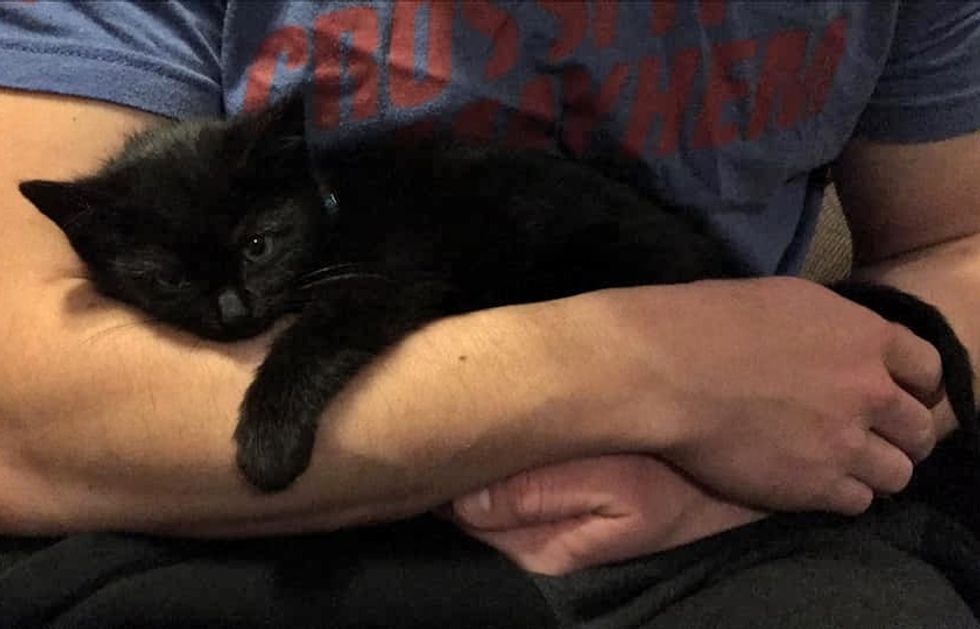 Platteville Police Department
Share this story with your friends.

Related story: Officer Saves Stray Kitten that Wandered into a House, the Kitty is Determined to Get Adopted