When a police officer from Virginia made a routine traffic stop, he spotted a tiny ball of fur running in the grass median, completely terrified.
Worried that the kitten might get hurt by incoming traffic, he stopped what he was doing and headed towards the kitten to its rescue.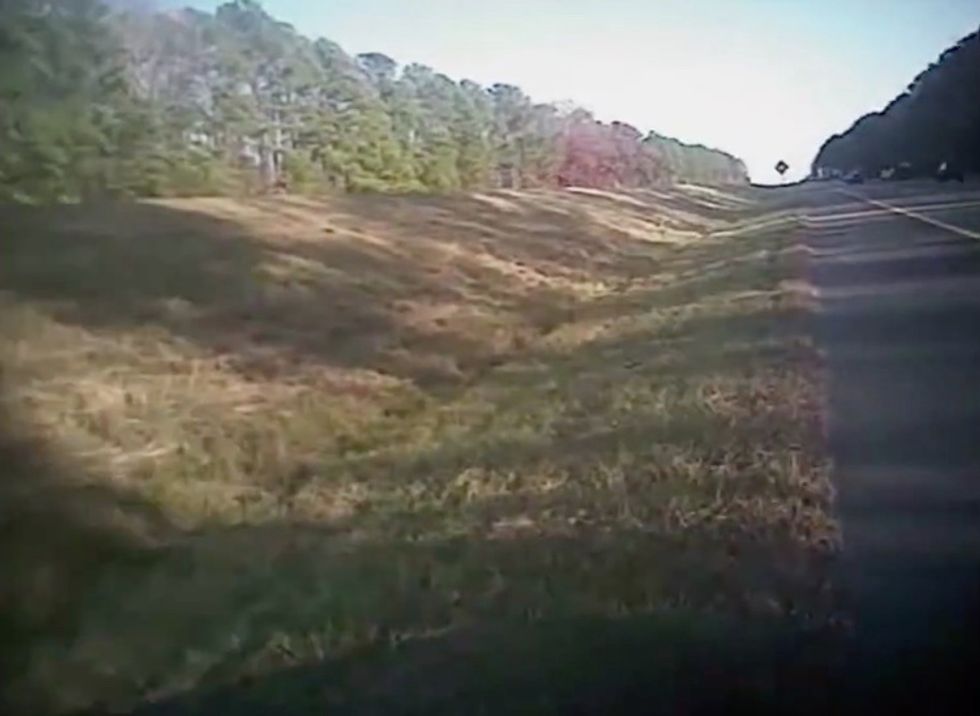 Henrico Police Department
Officer McGuire of Henrico Police Department made a traffic stop along Interstate 64 (Virginia). Soon after, he noticed a frightened kitten running through the center grassy median.

"Without hesitation, McGuire walked towards the kitten — careful not to scare it into traffic," Henrico Police Department shared with Love Meow.
The kitten took refuge under a pile of straw. McGuire carefully parted the grass which revealed a black kitten. He grabbed the kitty with both hands and that's when the little feline started to fight him off.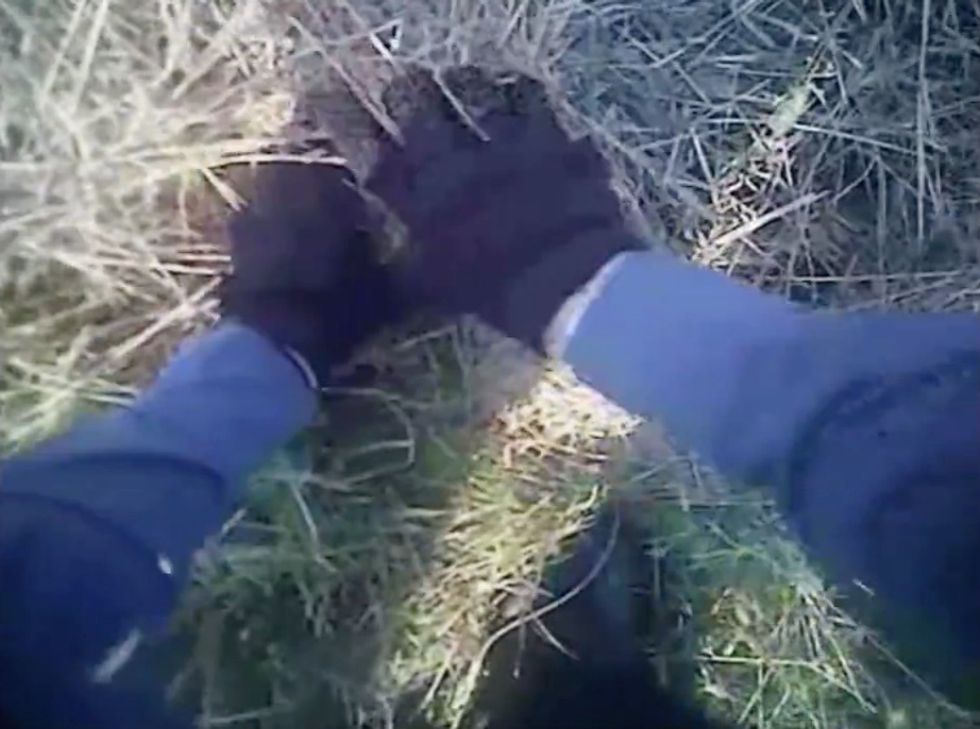 Henrico Police Department
McGuire knew that the little one was very scared, so he bore the pain from the claws and teeth and calmly made his way back to his patrol car.
He took out a towel from the trunk and wrapped the kitten with it to help calm the kitty down. [Scroll down for video]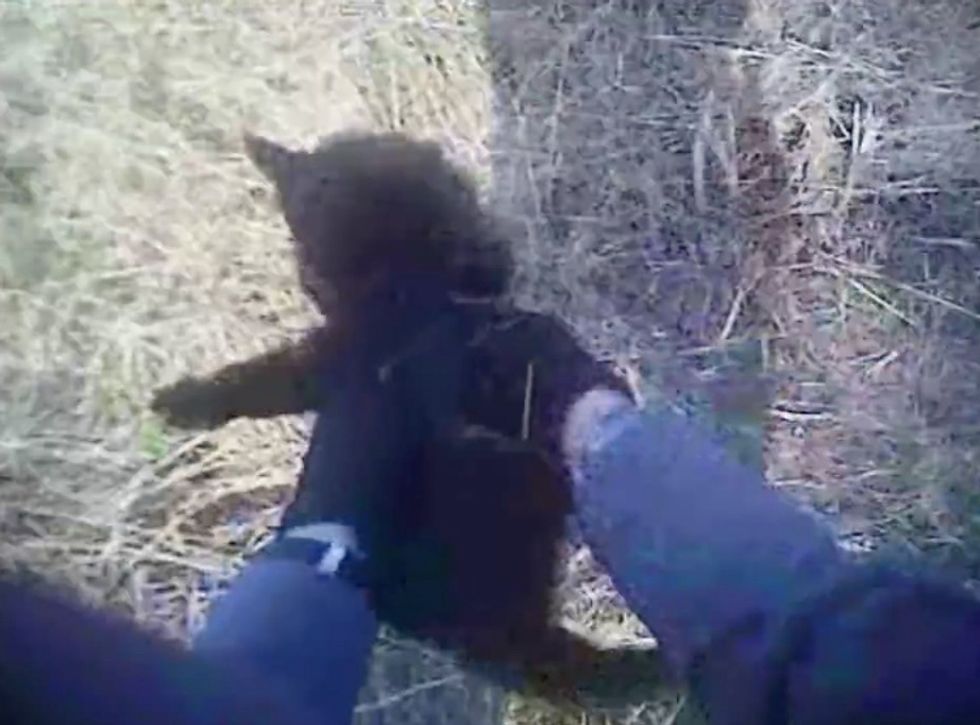 Henrico Police Department
"It's OK. I know, buddy. It's OK," McGuire talked to the frightened kitten in a soft voice. "I gotta buckle up with ya."
The officer took the little stray to The Henrico County Animal Protection so they could get the kitten checked out and help the little one find a good home.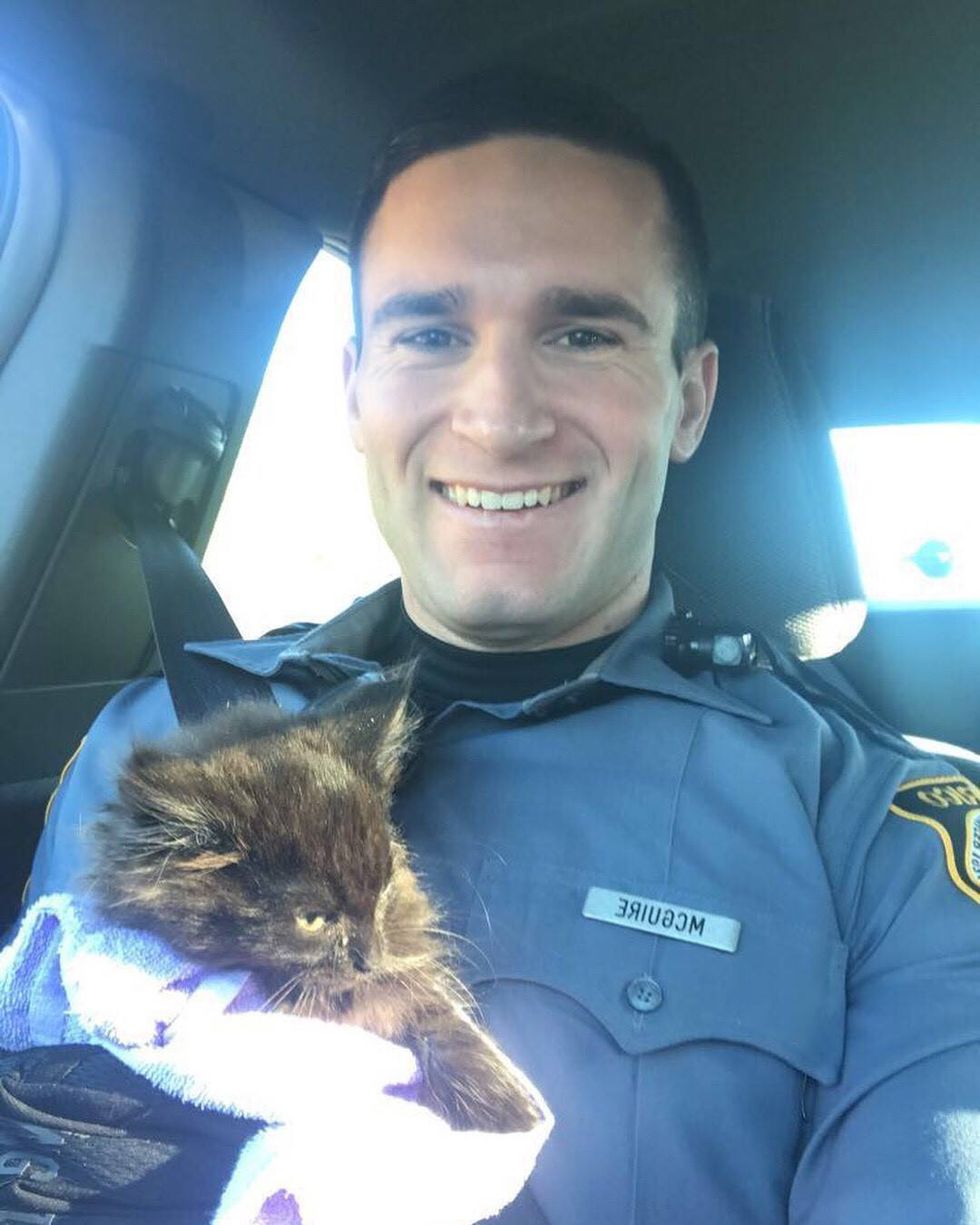 Henrico Police Department
"The kitten is still in the waiting period where they hold it to see if the owner claims it while they monitor its health and temperament before they can adopt an animal out," Henrico Police Department told Love Meow.
(Update from Henrico Police Department: the kitten has been adopted to a good home)
Watch the footage in this video:
After they shared the bodycam video on Facebook, many people praised the officer for what he did.
"Cutest thing ever! Tough policeman turned to mush by a sweet baby - good job, officer," Paige said.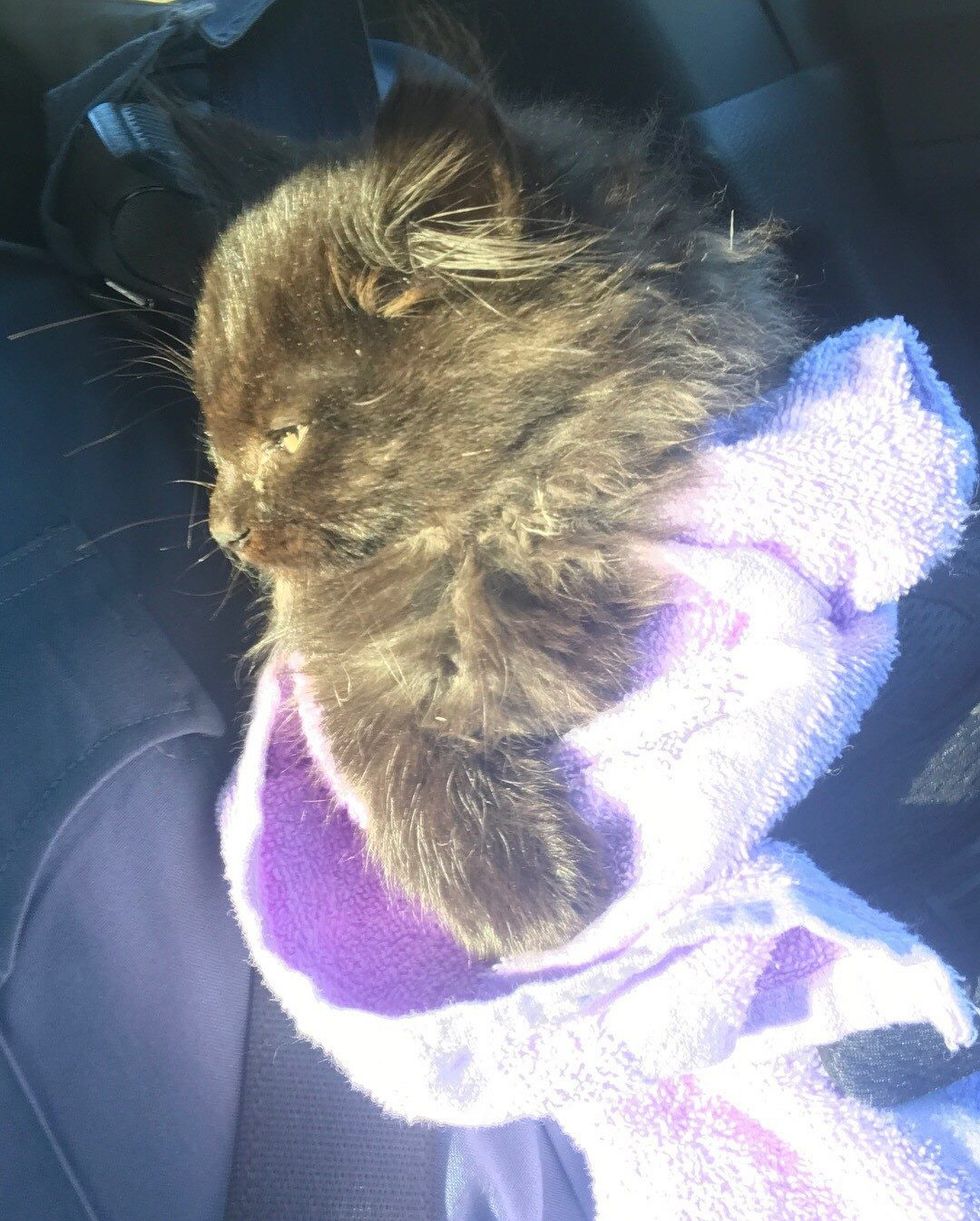 Henrico Police Department
"Handsome cop who rescues animals AND even wears his seatbelt! Way to go Officer," Jessica said.
"That woman better find and adopt the cat, it got her out of a speeding ticket," Kevin said.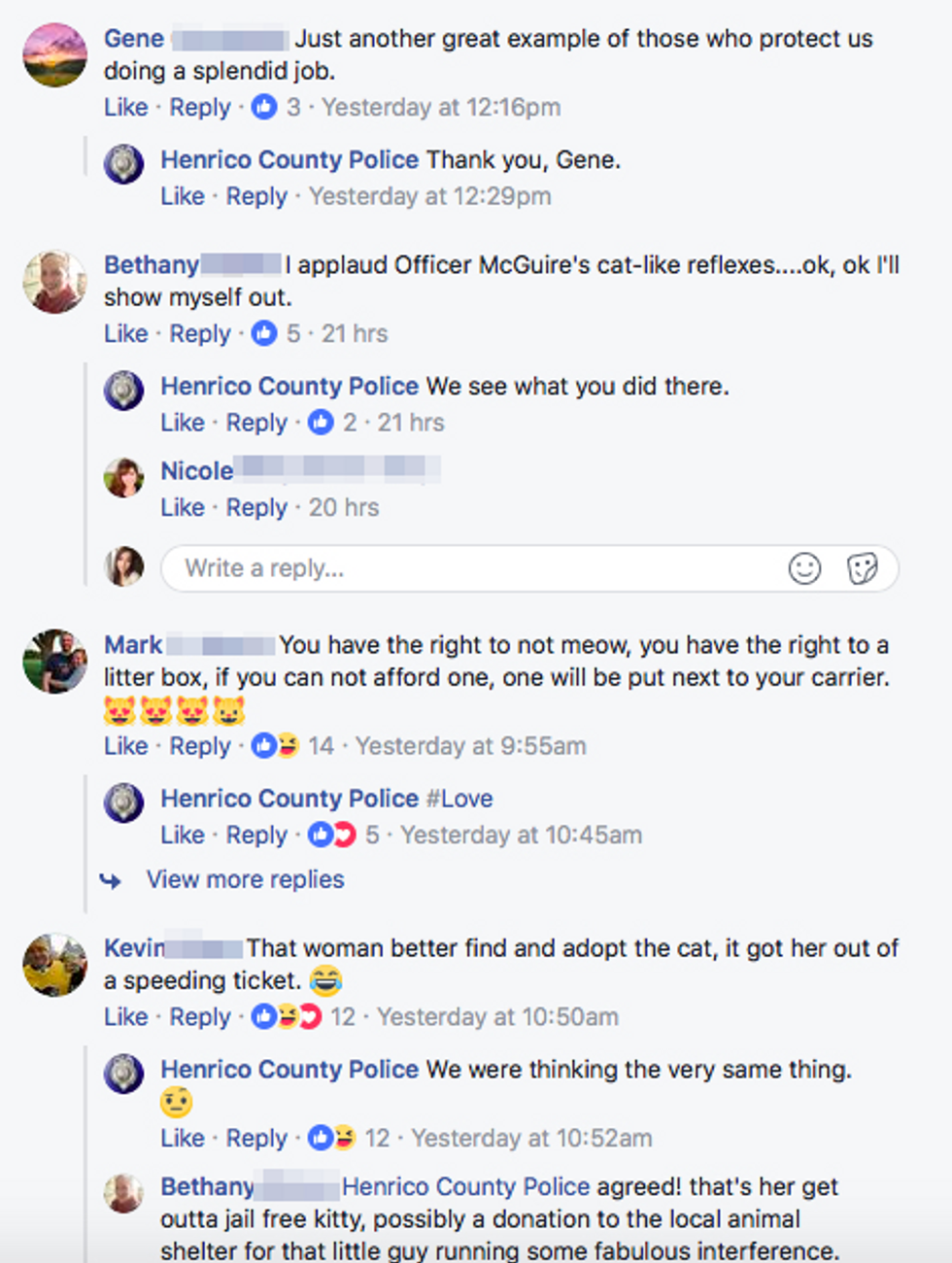 No one knows how the little kitten got there in the first place, but they are glad that the kitty is now in good hands.
"Love the professional voice vs the kitten voice," Beth said.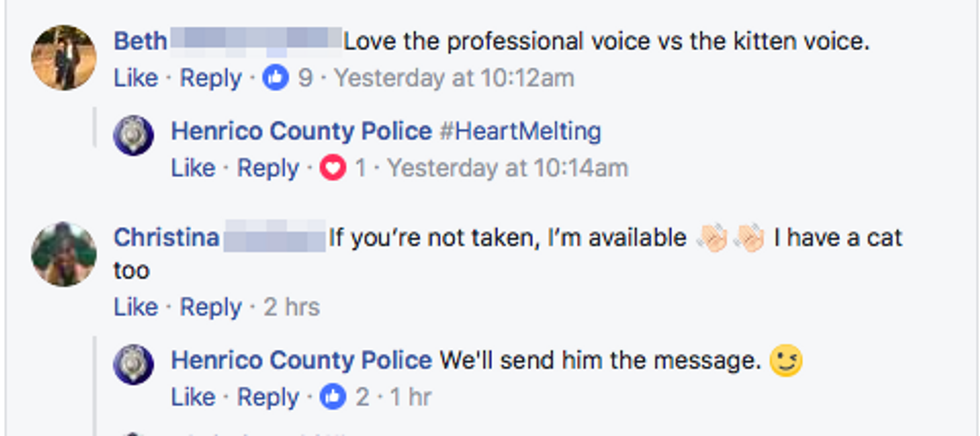 "Officer McGuire did what he did because he thought the kitten was going to get hit by a car. More often than not, officers put themselves at risk to save others."
Share this story with your friends.
Related story: Man Stops Traffic to Save a Tiny Kitten in the Middle of Busy Road