A stray kitten was found running around on a busy highway. The smart little kitty played a few rounds of hide-and-seek with the officer that came to her rescue.
Meet little Maioro!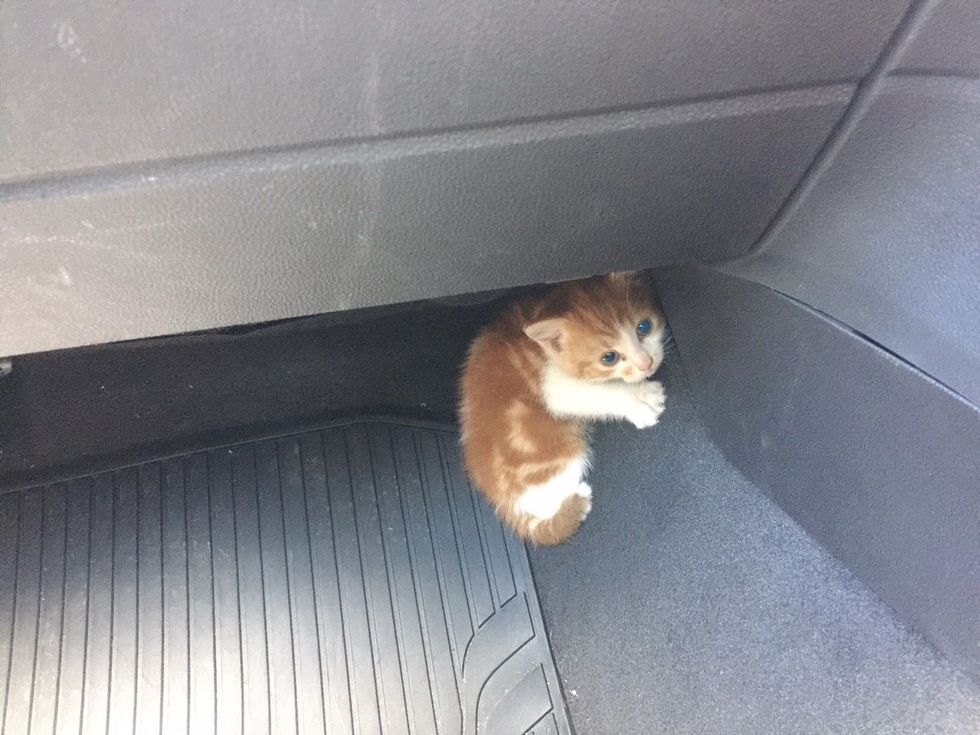 Auckland City District Police
A ginger and white kitten was spotted on the South-Western Motorway in Auckland, New Zealand recently. She was running between fast moving vehicles, trying to figure out how to get out of the dangerous predicament.

"A concerned member of the public reported that a small orange and white ball of fluff was trying its hardest to cause several accidents," Auckland City District Police said.
The officer of Auckland City located the little feline after she made it to the side of the road huddled up against the concrete barrier. The kitten was frightened after the ordeal. When the officer approached her, she made a run for it.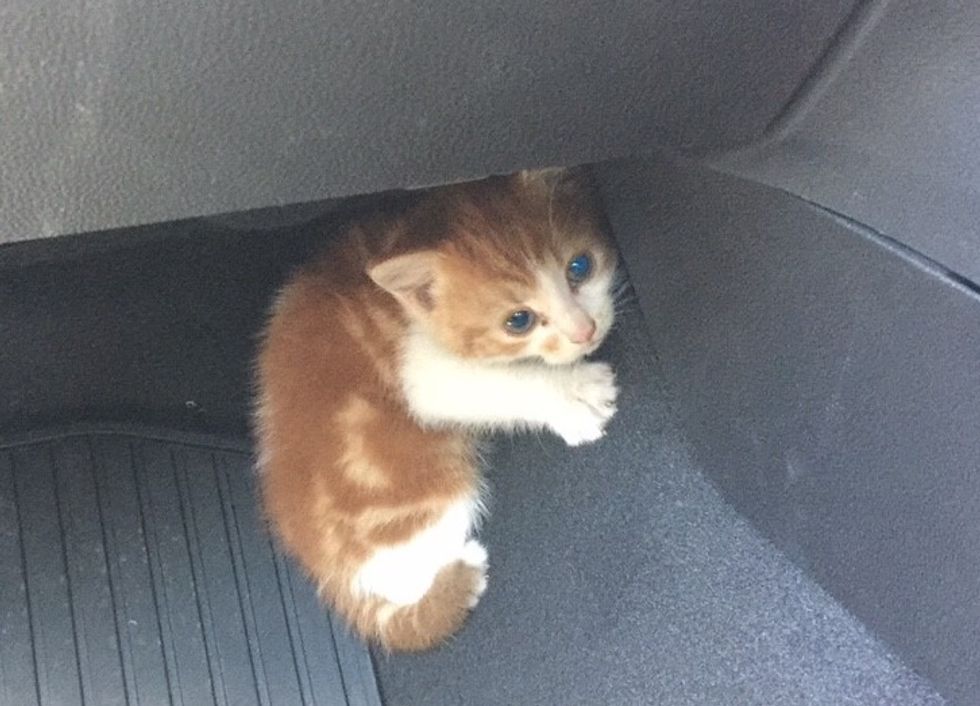 Auckland City District Police
"She quickly bolted across three lanes of live traffic narrowly avoiding the worst. Now trapped on a small central strip she required the motorway to be temporarily blocked and after a short game of cat and mouse was safely inside the officer's patrol vehicle," they said. "Maioro is named after the closest motorway off ramp from which she was rescued from."
But that wasn't the end of her escapade. The little kitten's adventure continued when she found the opportunity for another round of hide-and-seek.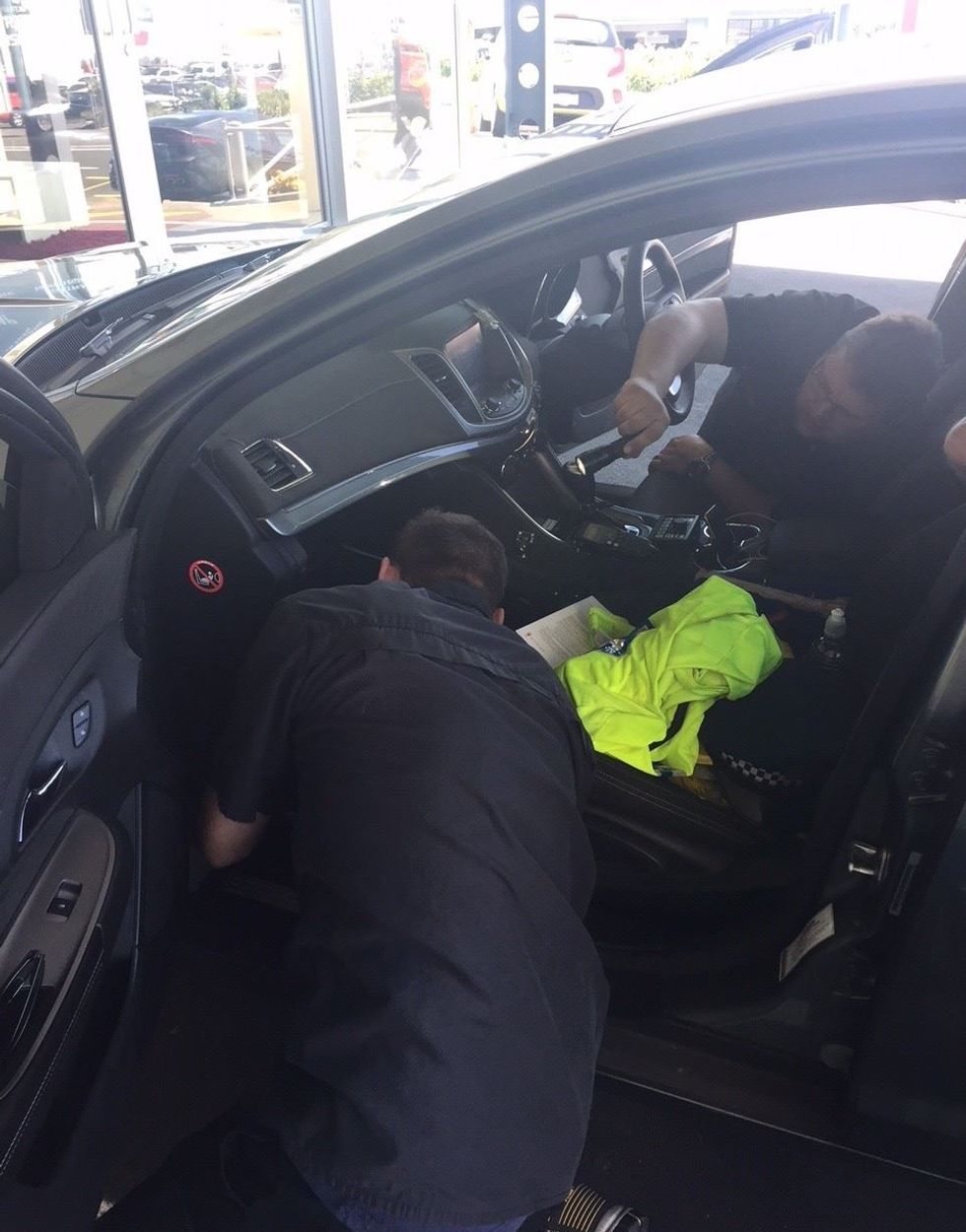 Auckland City District Police
After a phone call, the officer realized that the kitten was nowhere to be found until he heard the faintest meow coming from the dashboard.
The mischievous feline somehow managed to find a hiding spot inside the patrol car. They took the vehicle to the local mechanics to have the entire dashboard removed.
"Little Maioro was found tucked around a heating fan."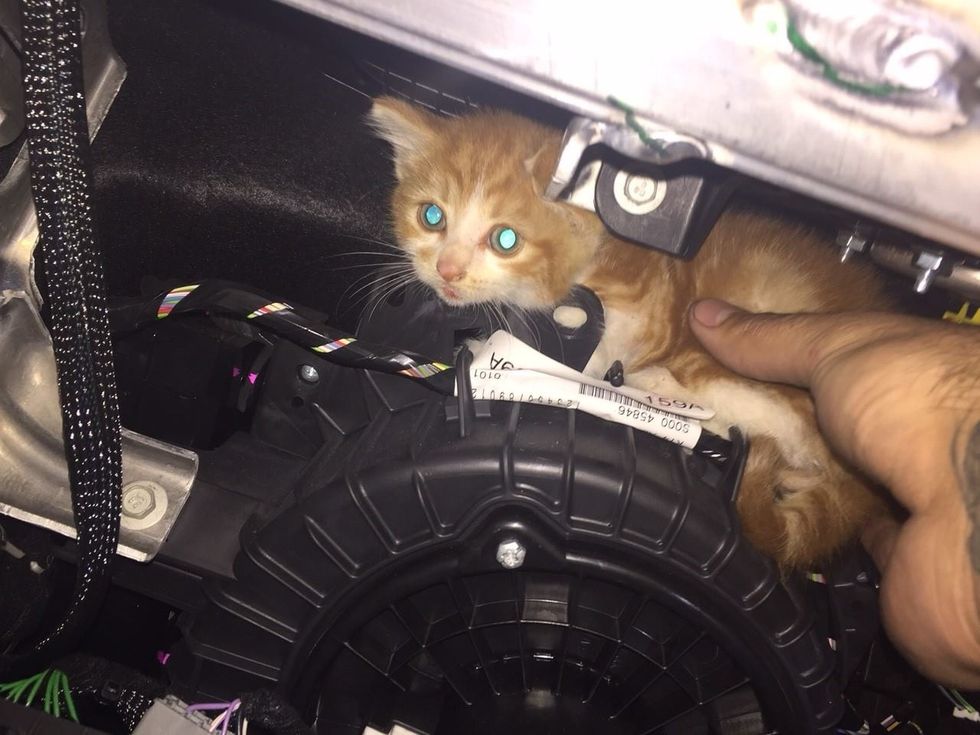 Auckland City District Police
After a series of many adventures, the kitten finally decided to calm down and accept her rescuers' help. They set up a makeshift bed for Maioro, and the kitten quickly learned that humans aren't so bad after all.
"She is recovering well from her adventures and we are hopeful that she will be homed shortly."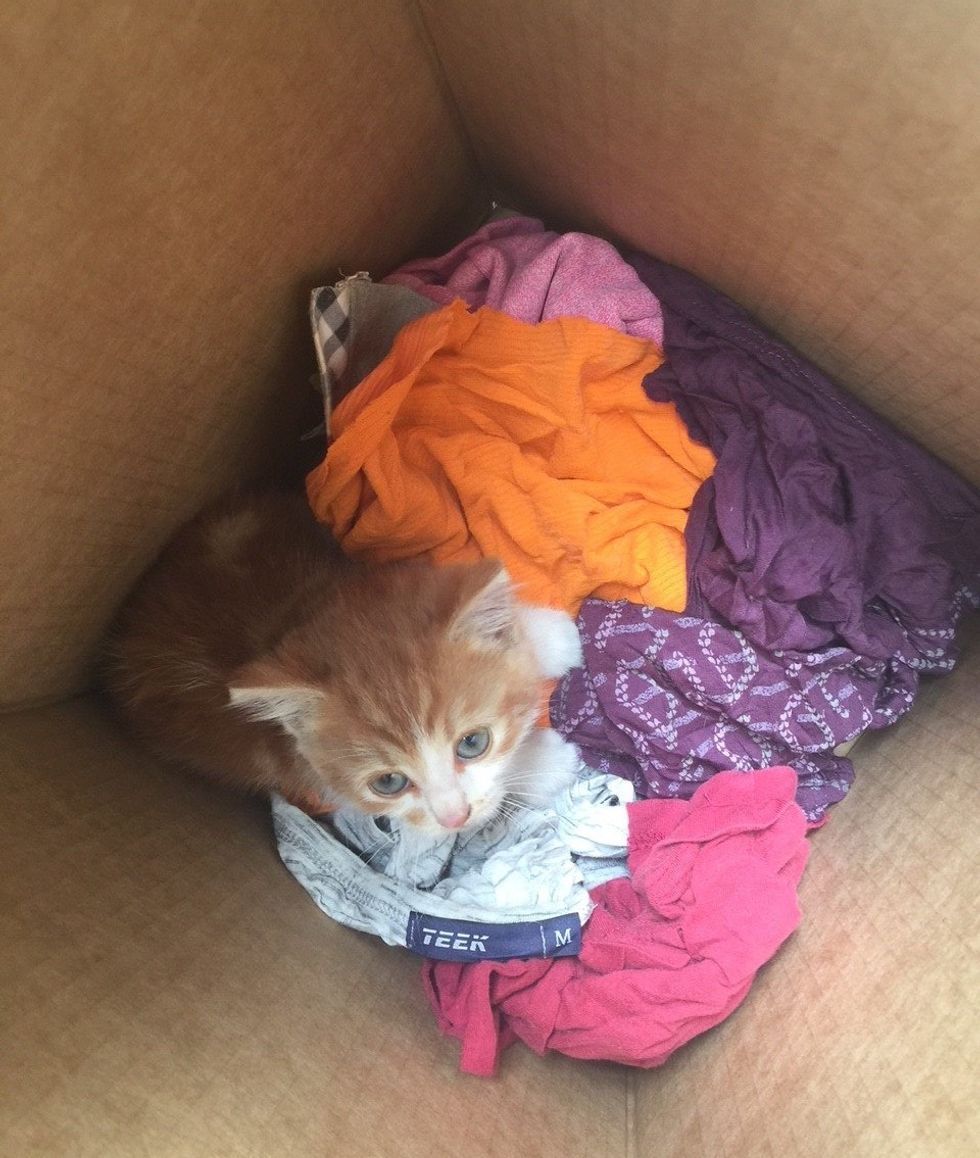 Auckland City District Police
Share this story with your friends.
Related story: Man Stops Traffic to Save a Tiny Kitten in the Middle of Busy Road