A little tuxedo kitten was found inside a residential home in Wadsworth, Ohio. No one from the neighborhood was able to take her, so local police officers stepped in to help.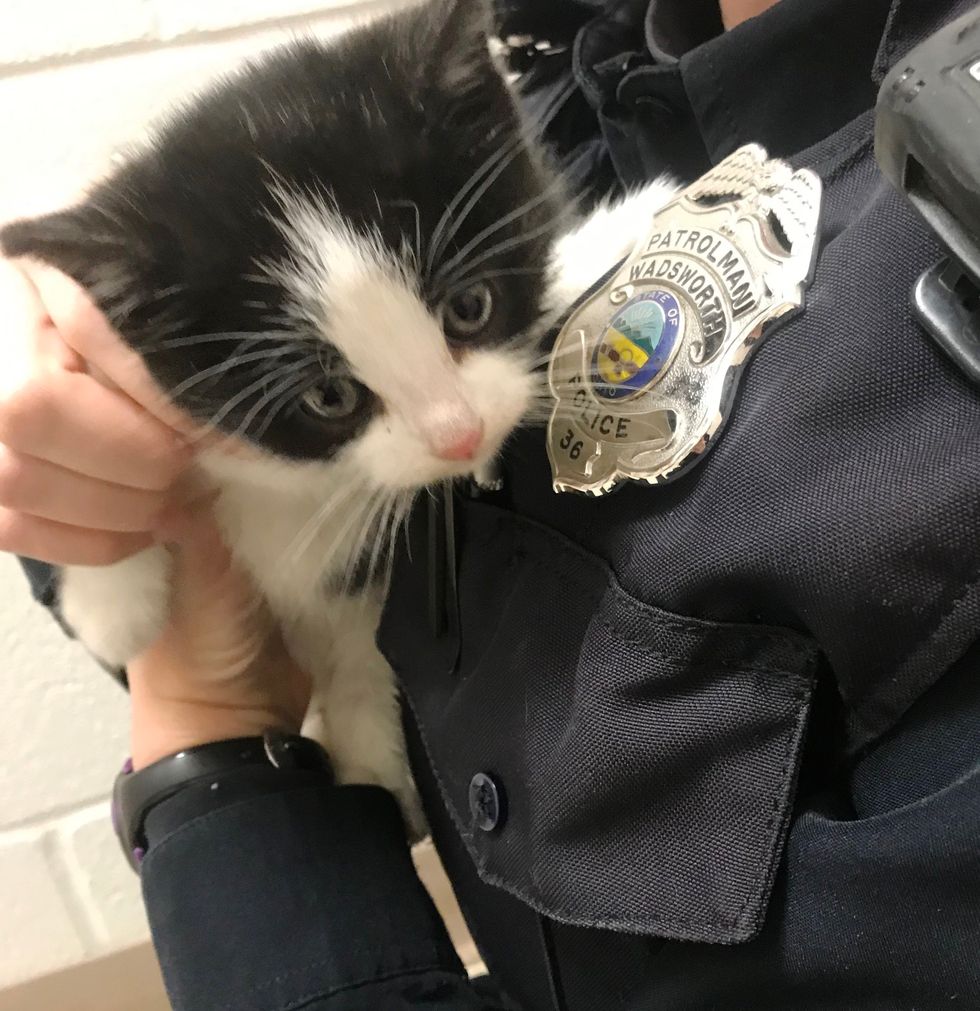 Vivian Feke
Officer Vivian Feke from Wadsworth Police Department was in the area when she was contacted about the kitten. "Our dispatchers received a call from a resident of the city on January 4th," Feke told Love Meow. "This resident advised that he had found a kitten inside of his house, but was not sure where it came from."

When she arrived on scene, she saw a man standing outside on the porch, holding a little kitten in his hands. No one from the neighborhood came to claim the kitty, and the man wasn't sure what to do with her.
He handed the kitten over to Officer Feke, who brought the tiny bundle of fur back to her patrol car. The initial plan was to contact the local animal shelter and see if they could help find the little one a good home.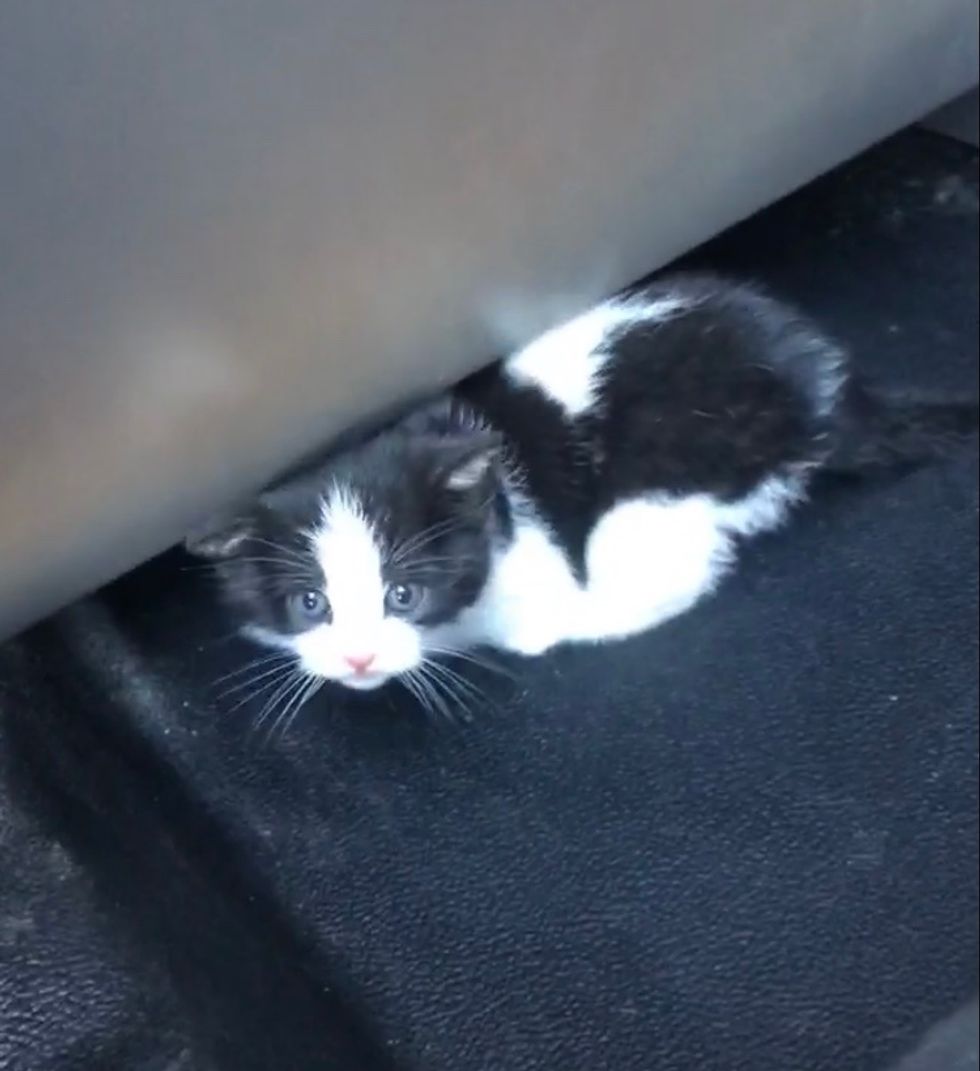 Vivian Feke
The tuxedo kitty was a bit scared after the ordeal, but as soon as she heard Feke's voice, she meowed back, came out from her hiding spot and started seeking attention from her new friend. (Scroll down for video)

There was no one available from the animal shelter to pick up the kitten right away. Feke took her back to the police department so she could give her some food and water.
"She meowed loudly all the way back to the department. When I brought her back, another officer and I gave her some food, and she ate the entire can."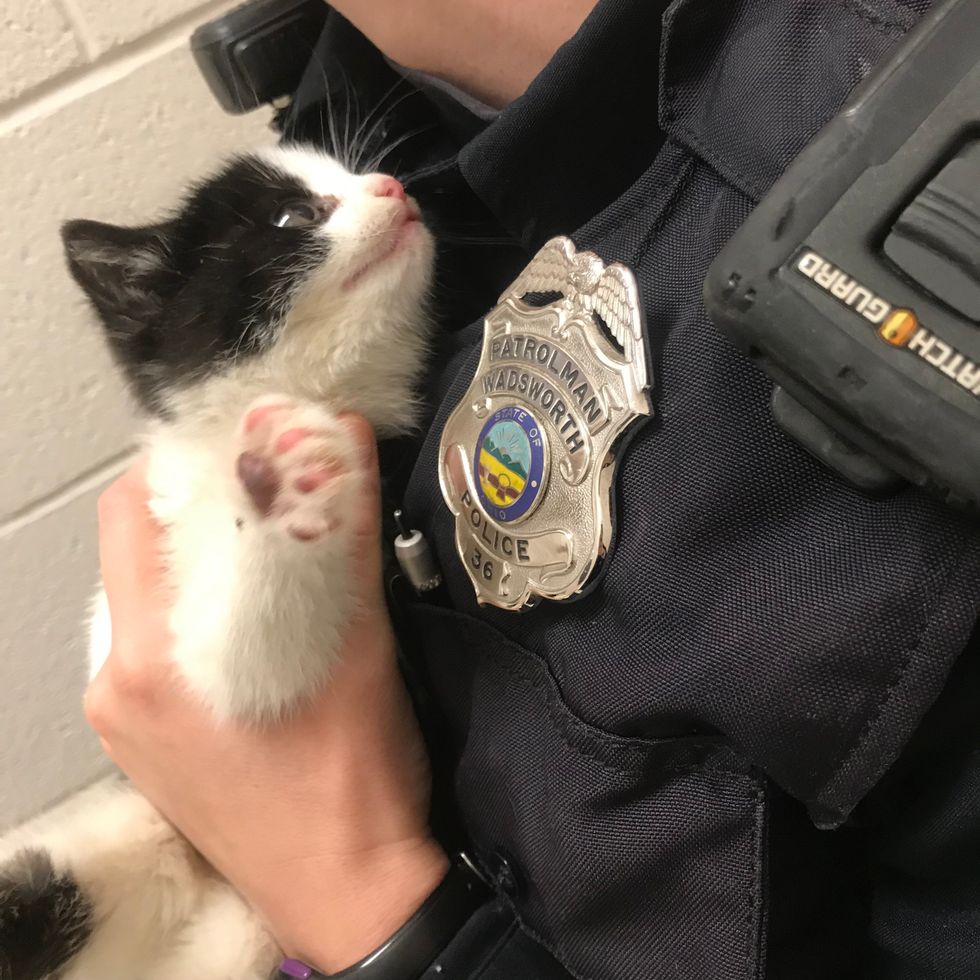 Vivian Feke
The friendly feline quickly stole everyone's heart at the station.
Several officers came to meet the little one when they overheard her tiny meows. The kitty immediately strutted up to greet them. She switched on her purr motor as she was showered with pets and love.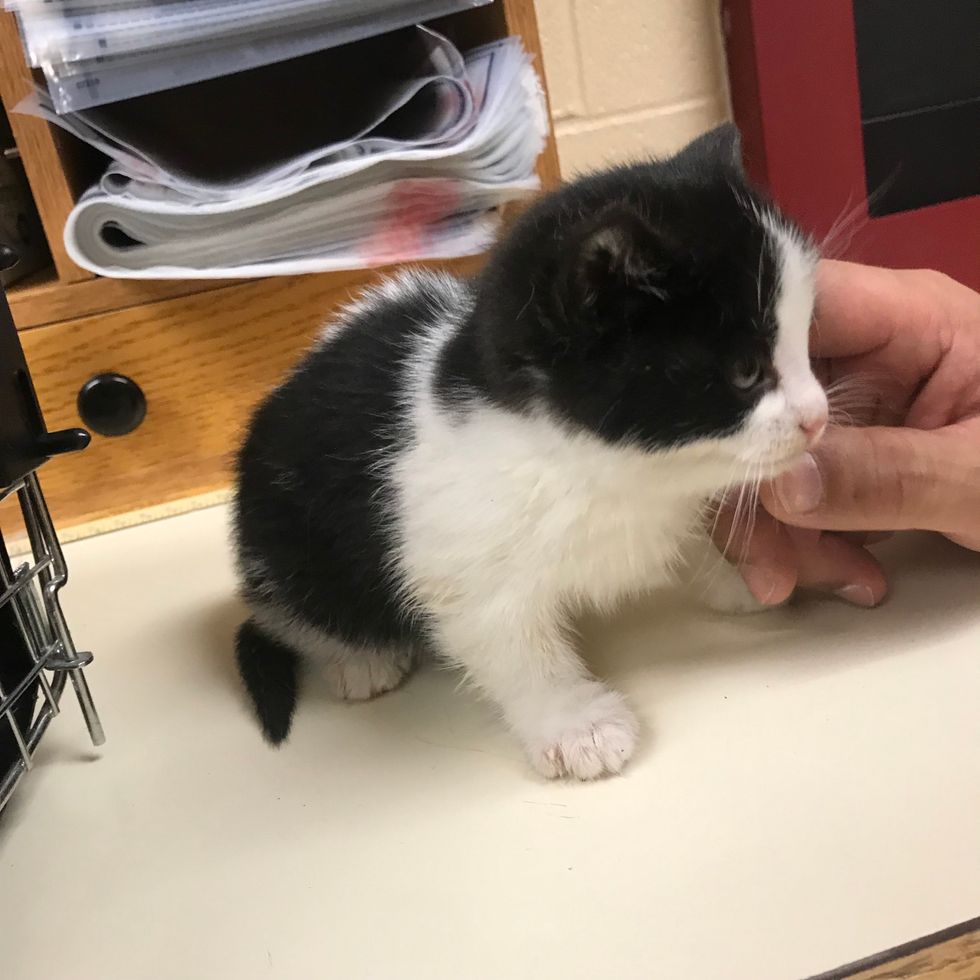 Vivian Feke
After exploring around the room, the kitten made her way back to her human friends and wanted to play. "She seemed very happy to be rescued, running around in the room that we had her in."

Needless to say, the kitten never made it to the shelter.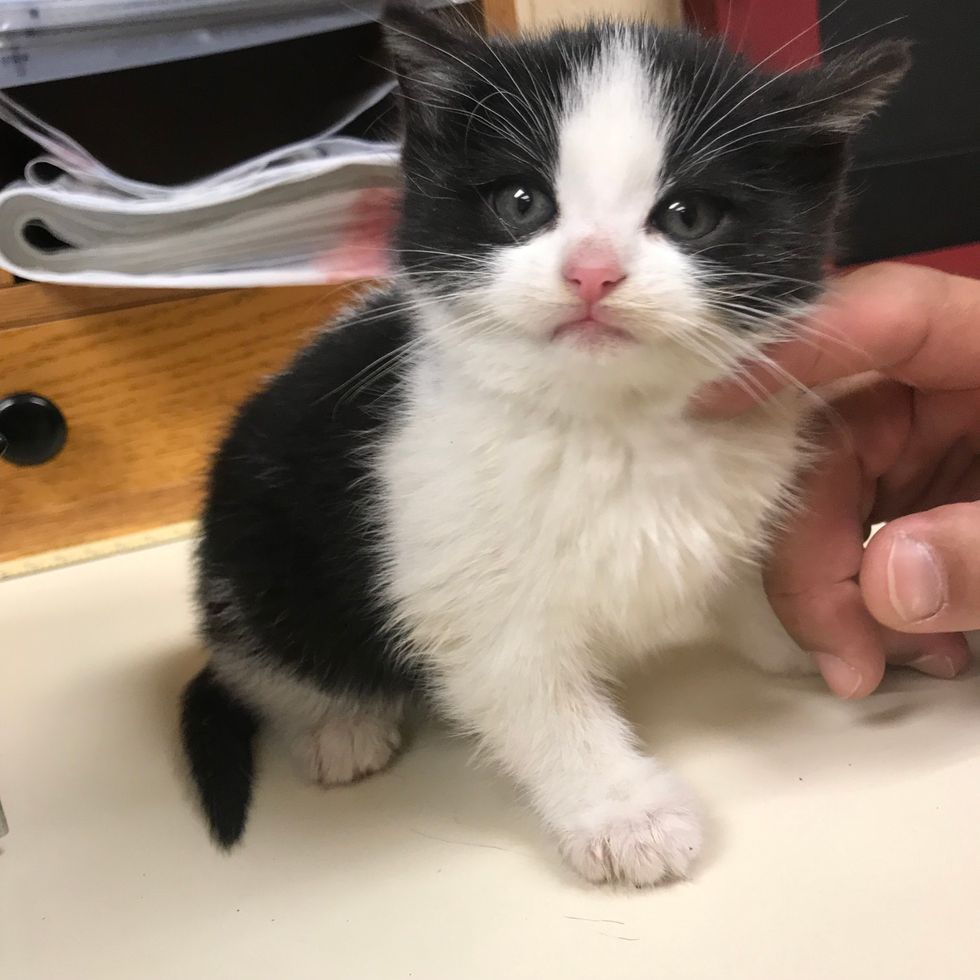 Vivian Feke
No one knows how the kitty sneaked into the house. Perhaps, she was looking for a safe, warm place to stay.
Watch the kitten's rescue journey in this video:
Kitten showed up in someone's house, finds forever home with an officer youtu.be
They didn't have the heart to send her to the shelter. One of the officers offered to adopt her. When she got home, she took a long nap on her new human's lap.

"The kitten is doing very well, and is very well behaved," Feke told Love Meow.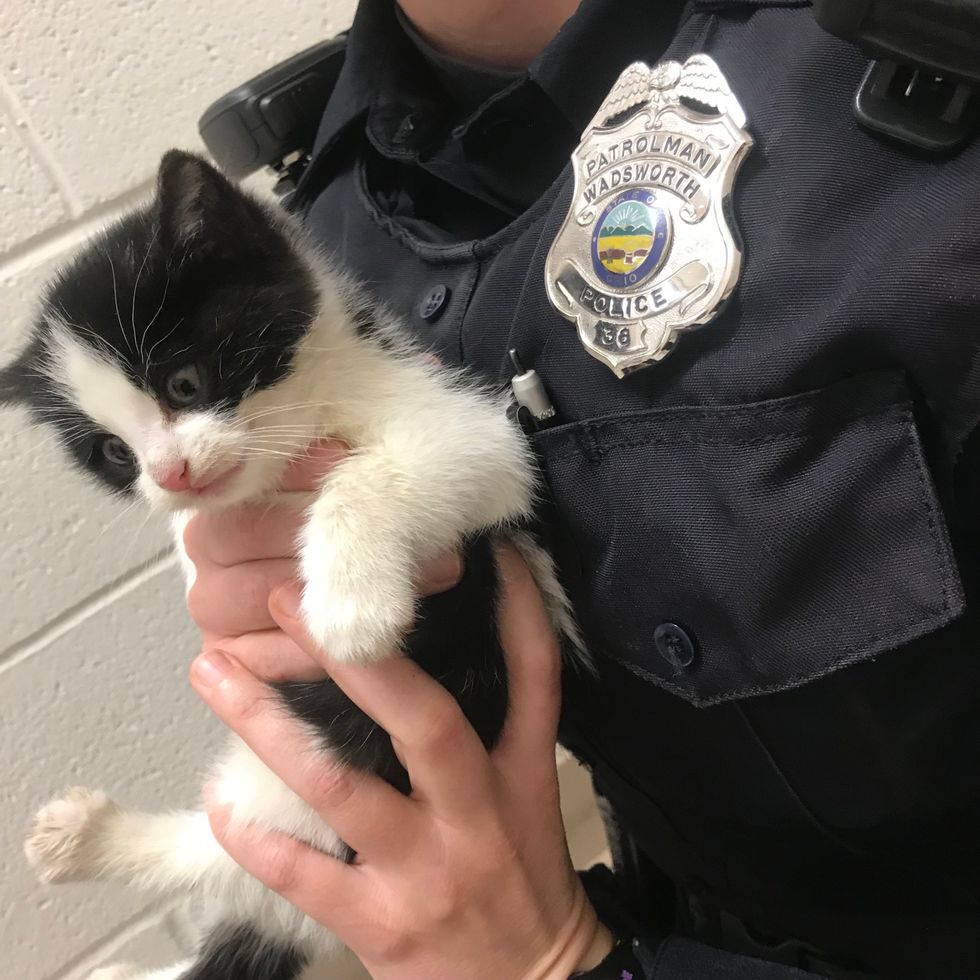 Vivian Feke
The little stray who wandered into a stranger's home, now has a place to call her own.
"The officer's family has named her 'Bella.' We think she'll make a great police cat someday!"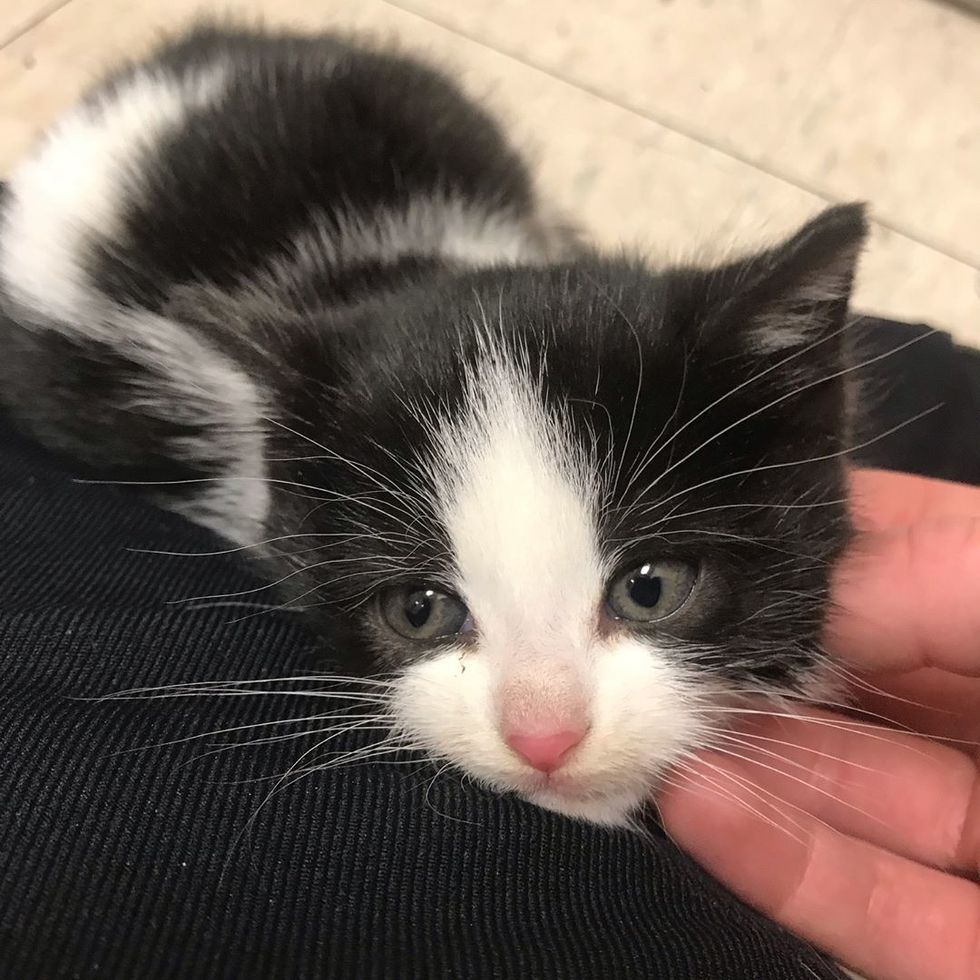 Vivian Feke
Share this story with your friends.
Related story: Kitten Saved from Highway Jumped into Officer's Lap and Insisted on Going Home with Him