Early November, a man from Georgia came across a stray kitten in a parking lot, calling for his attention.
The kitty was adamant about following him home.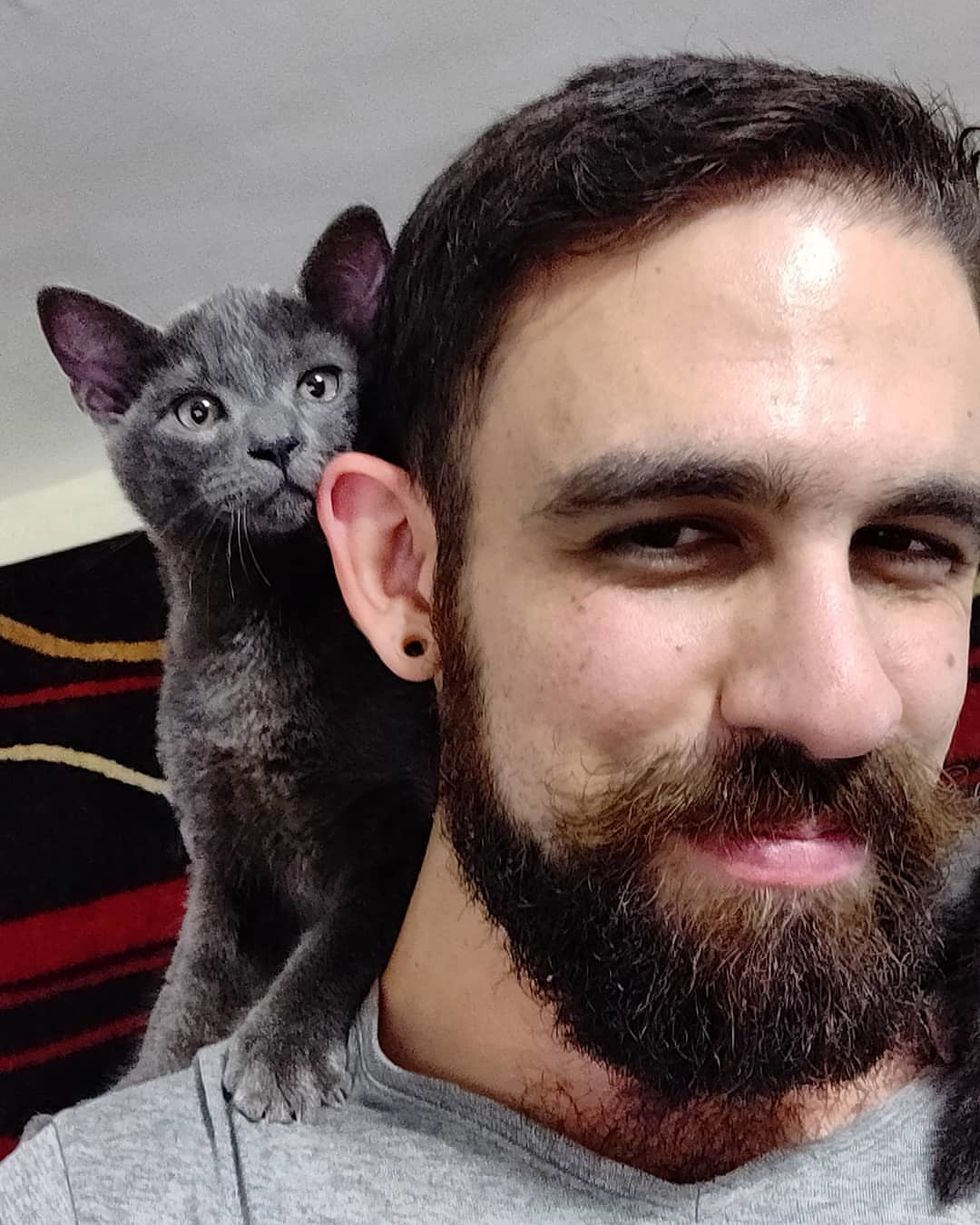 Jason Belisha
Jason Belisha was outside a car rental place in Decatur, Georgia when he heard the kitten's cries. "I was returning a rental car and heard this little boy meowing under the car next to me, so I bent down and he came right up to me," Jason told Love Meow.
The kitten walked up to him, sniffed his hand, and proceeded to rub his face all over him. The kitty was all alone and cold after sitting in the rain for a while. Jason looked around but couldn't find a cat mom or anyone that would claim him.
The little stray continued to cry and follow the man around. He wouldn't take no for an answer. "So I picked him up and put him right in the car with me."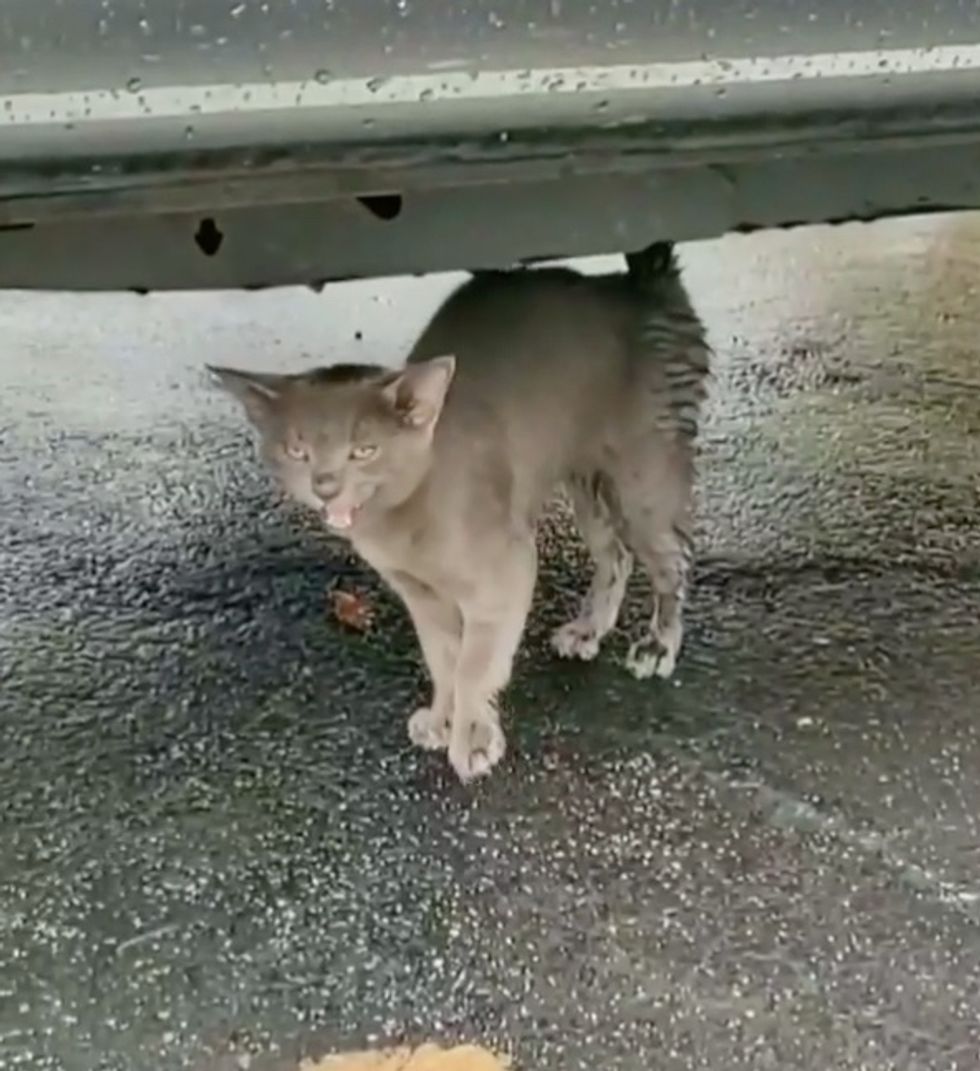 Jason Belisha
He took the kitten to a local shelter to check if the little one belonged to anyone, but they couldn't find an owner and the shelter said they weren't able to help. Jason was not ready for a new pet in his life due to his busy travel schedule, but he couldn't let the kitten back on the street to fend for himself.
On their ride home, the kitten wrapped his arms around him and fell fast asleep in his lap. "He was naturally super friendly and sweet," Jason said.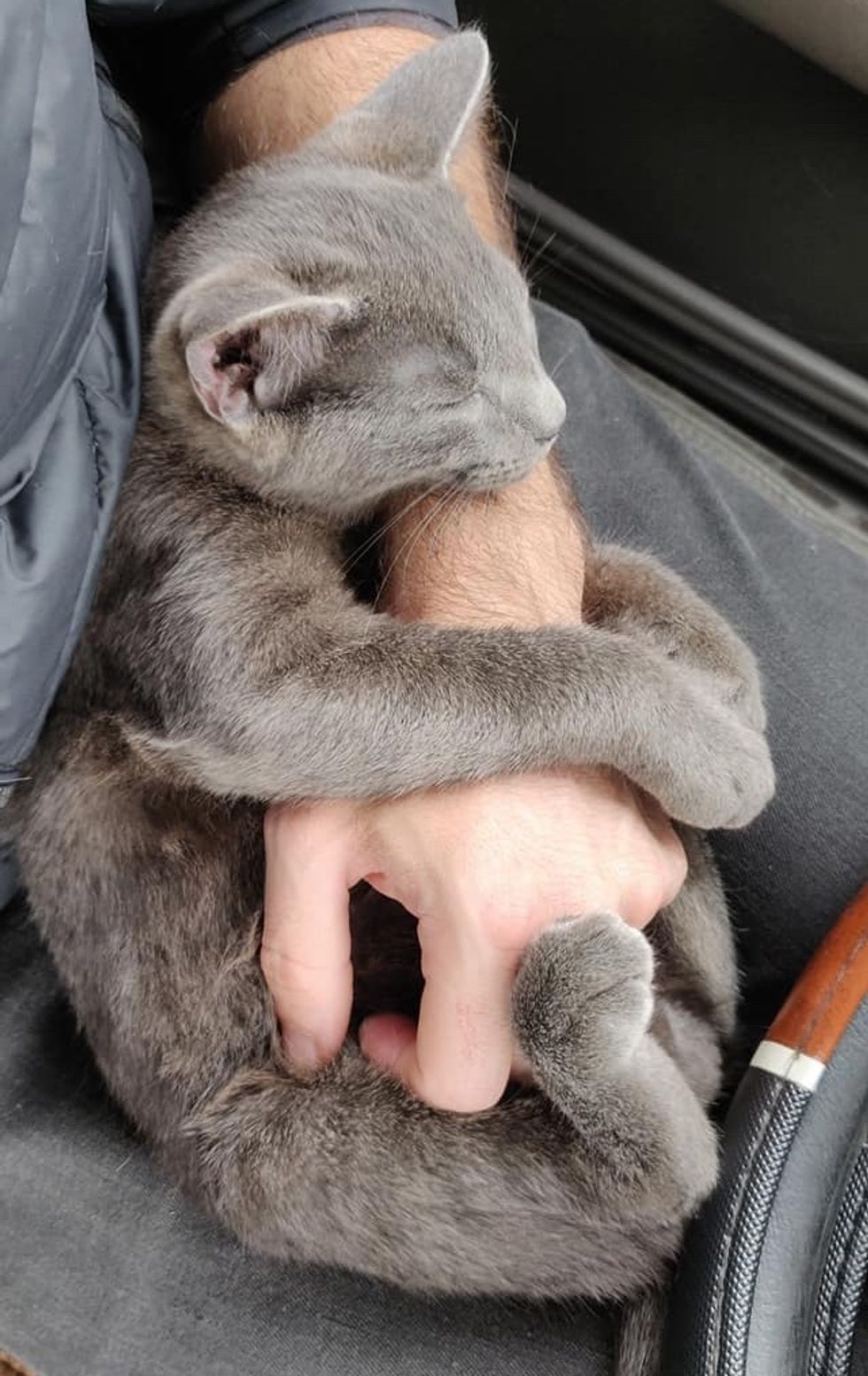 Jason Belisha
Watch the video of the kitten when he was found:

Stray kitten walks up to man for helpyoutu.be
Jason brought the kitty home, fed him and even introduced him to his dog.
They became instant friends.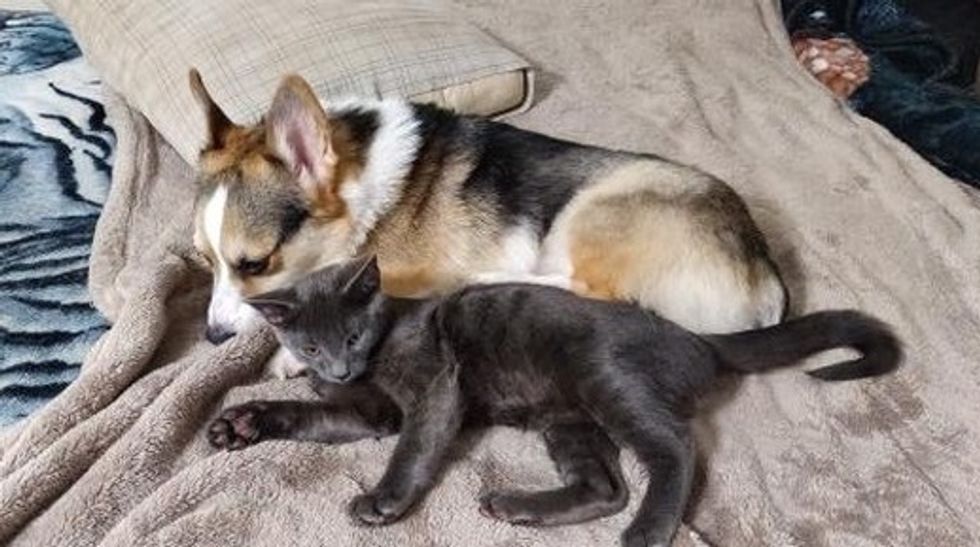 Jason Belisha
A week later, a friend fell in love with the kitten and offered him a forever home. It was bittersweet.

"He is an amazing cat who I will often go visit at my friend's place," Jason told Love Meow.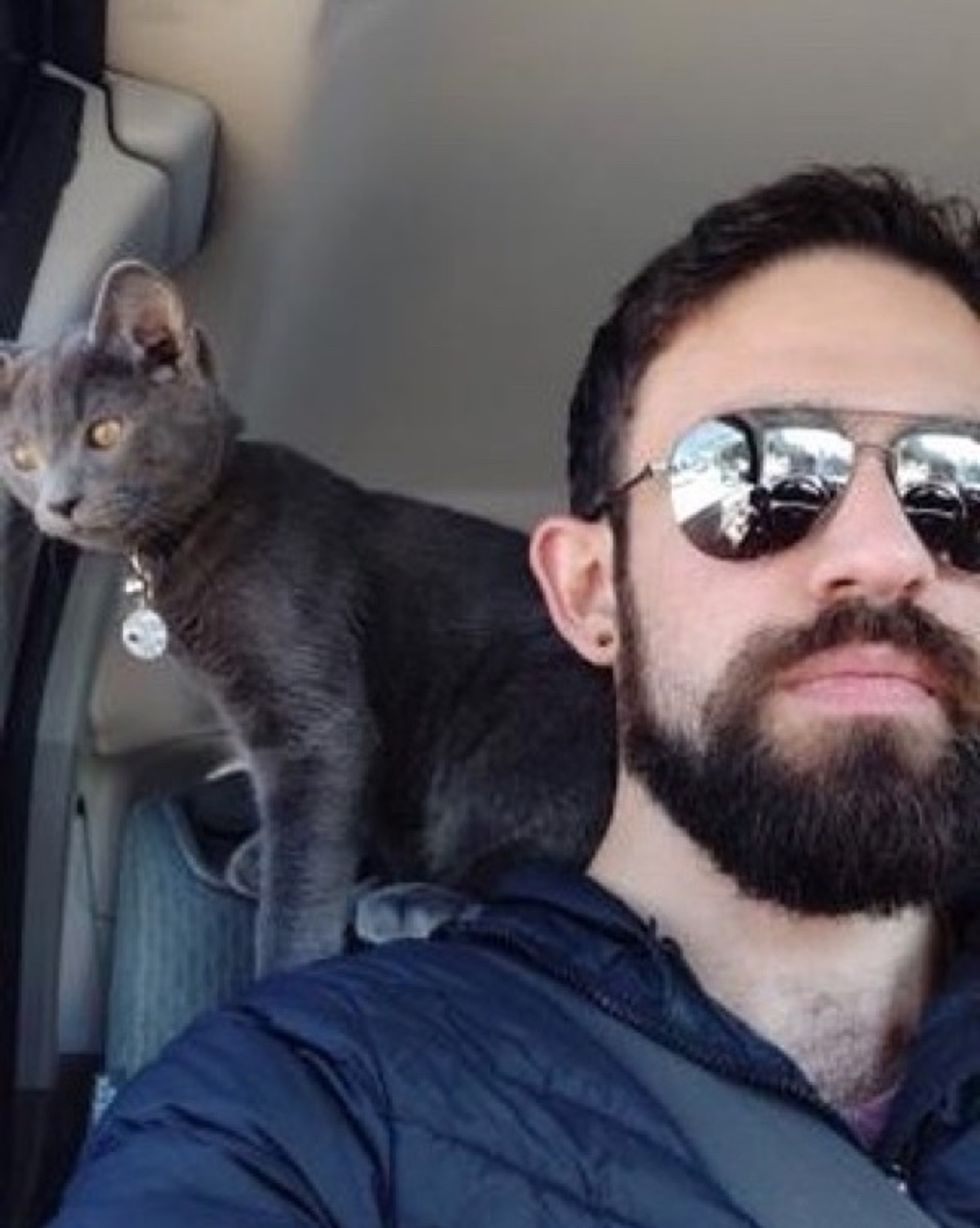 Jason Belisha
"He was neutered and vaccinated and is super happy in his new home with a big fish tank. I called him Popeye."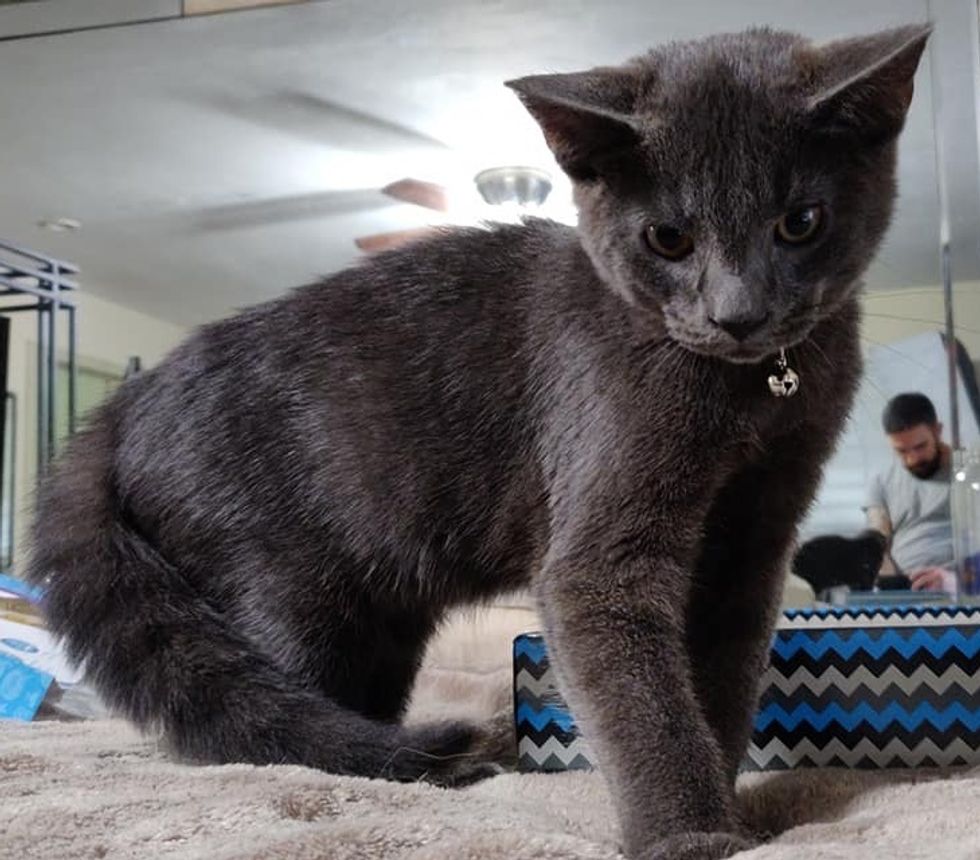 Jason Belisha
Share this story with your friends.
Related story: Stray Kitten Sprints Up to Man and Dog and Determined to Follow Them Home