A boy with a heart of gold wanted to do something for a special needs kitten, so she could get back on her paws and walk again.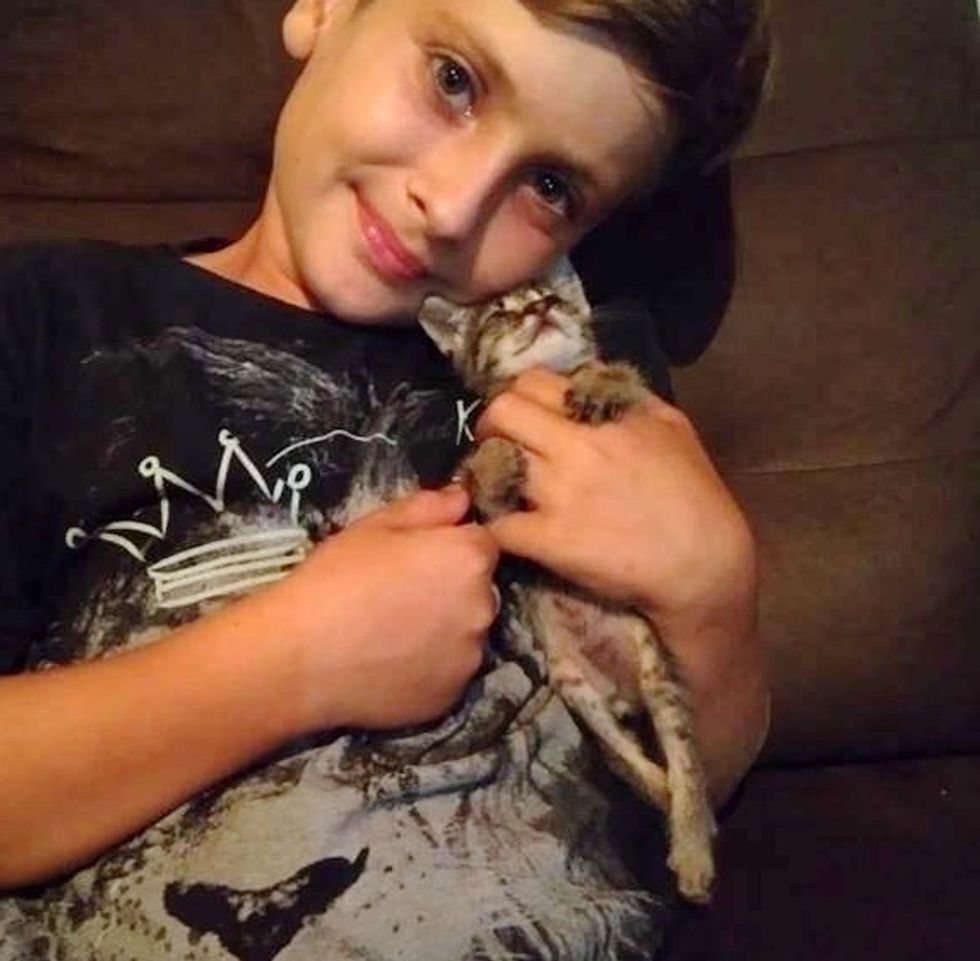 Rogéria Bello Corazza
João, 9 years old, from Brazil is an animal lover. When he learned about a kitten from his neighbors, he was excited to meet her. A few days ago, he went to visit the kitty and was immediately smitten with her.
He could tell something was different about her - the tiny tabby couldn't use her hind legs and had trouble getting around.
João saw the kitten alone by herself while other kitties were playing and running around. "He was very sad to see she could not play," Rogéria Bello Corazza, João's mother, shared with Love Meow.
He knew right away that he wanted to change that. João went home that day with a mission to help the little tabby walk again.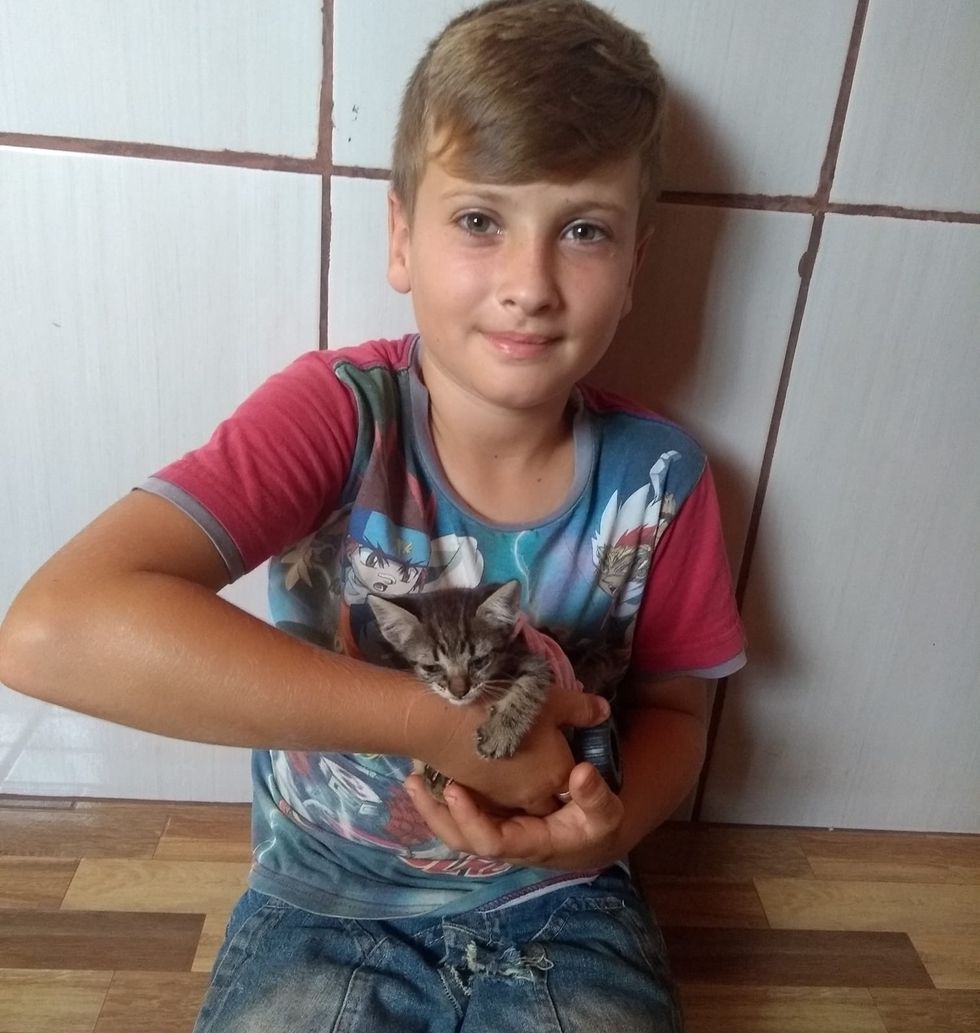 Rogéria Bello Corazza
When he got home, he started brainstorming ideas to create a custom-made wheelchair for the kitten. He wanted to find a way to her get back on her paws and play like the others.

João began to collect parts for the contraption with help from his friend. The kitten was just a few weeks old, so tiny that she could fit in both hands. João looked for something that would fit her tiny frame and made sure that the cart would be snug and comfortable.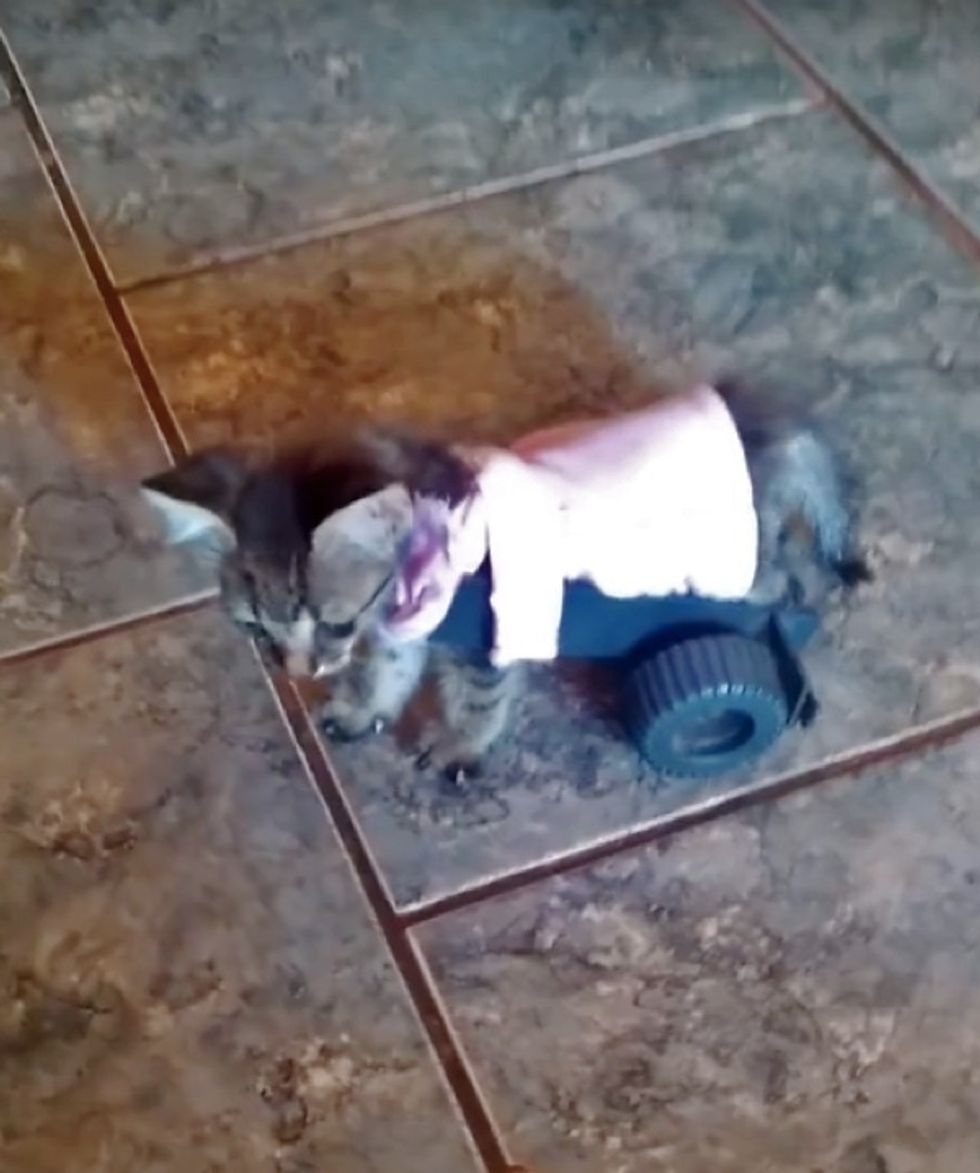 Rogéria Bello Corazza
Once the contraption was complete, he brought it to the kitten to try on. "She started walking in a few minutes. The idea was great and she walked in it on her first try."

Watch the kitten walk in her new cart in this video:
Menino faz carrinho para gato andar, e comove Facebookwww.youtube.com
The neighbors were thrilled to see their little tabby running and exploring around the room freely. João was so happy that he couldn't stop smiling.
"His joy of knowing he could help was the best part."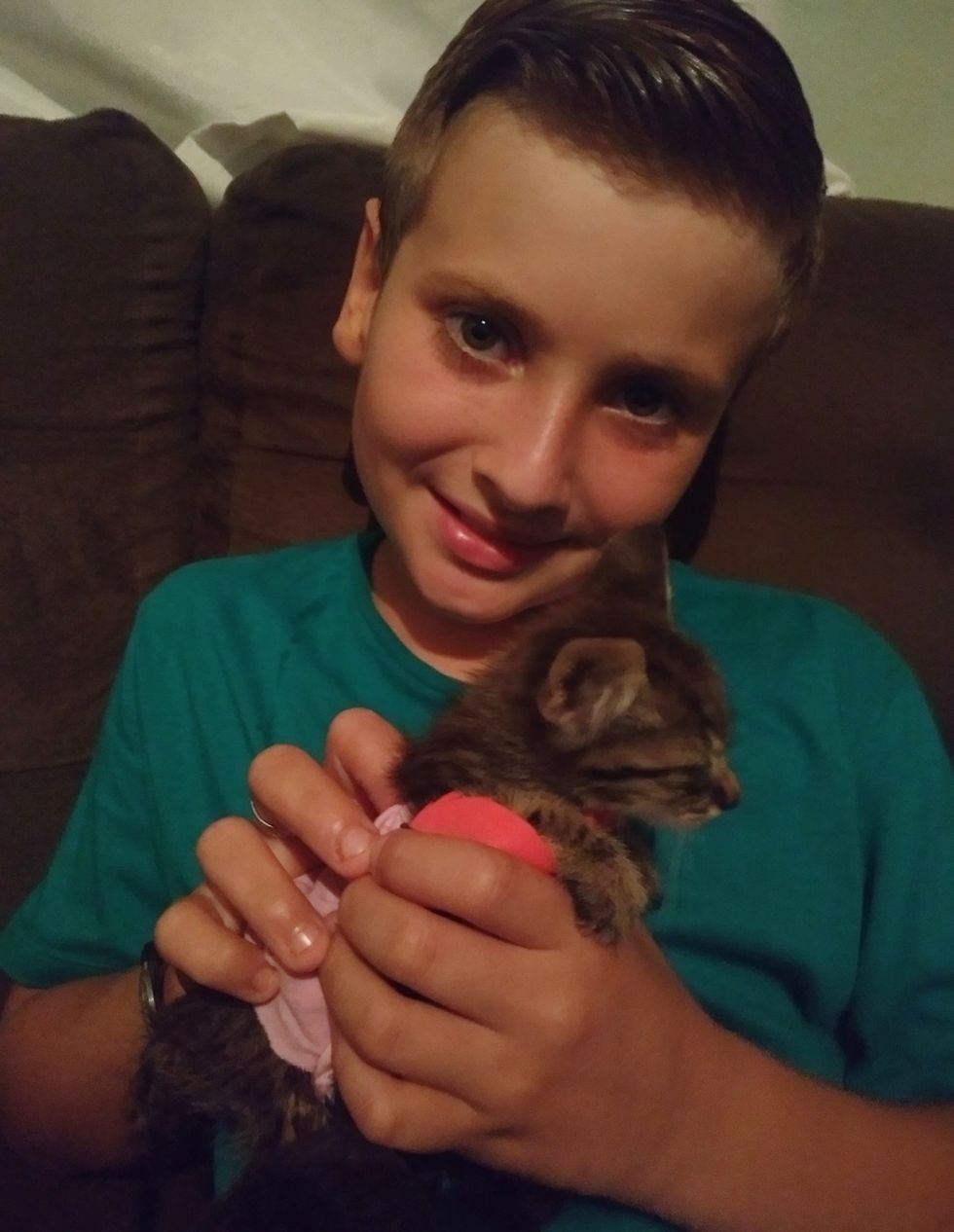 Rogéria Bello Corazza
João has really connected with the little tabby, his new snuggly friend.

"The kitty is doing well, and she's walking everywhere," Rogéria told Love Meow.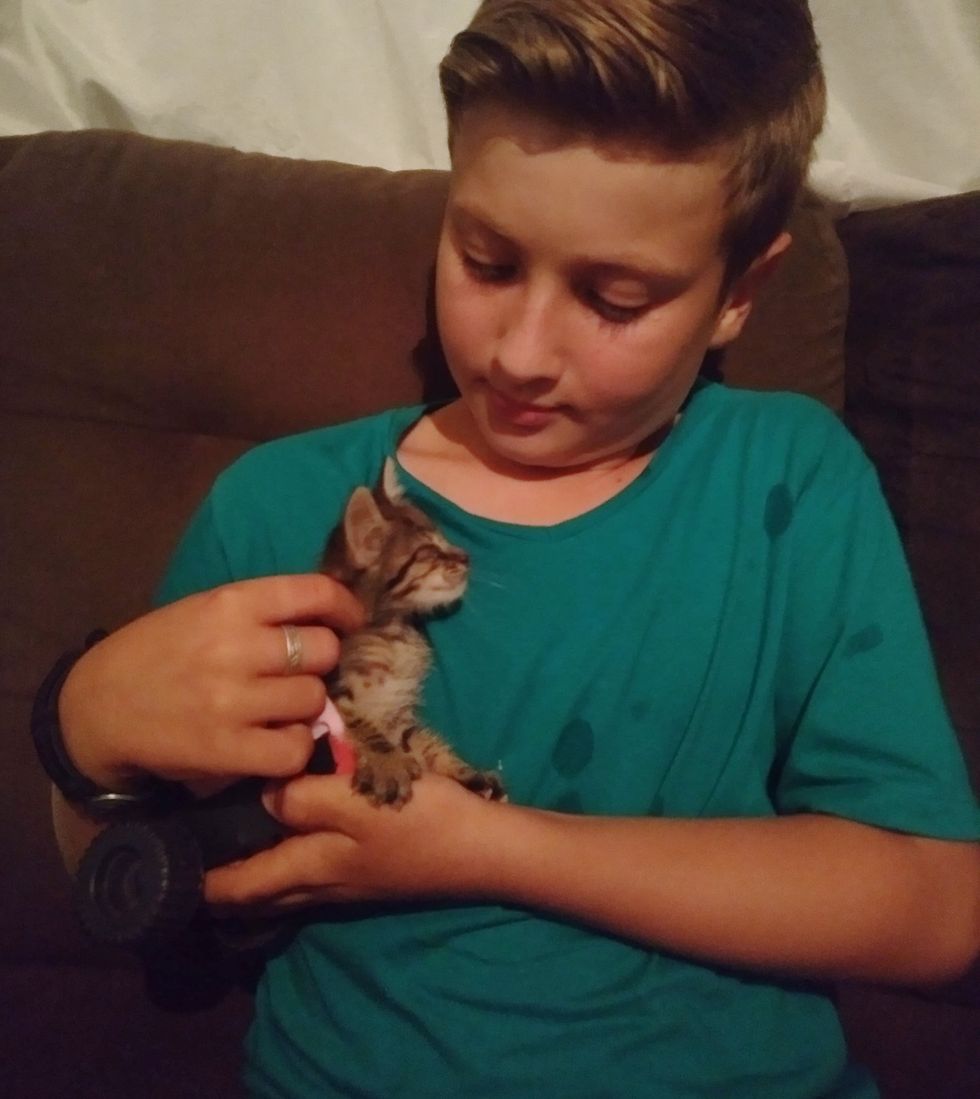 Rogéria Bello Corazza
Share this story with your friends.
Related story: Kitten Befriends Young Shelter Volunteer and Makes His Dream Come True