Austin met a rescued kitten a few weeks ago when he really needed a friend. The kitty instantly reminded him of his beloved cat that he grew up with.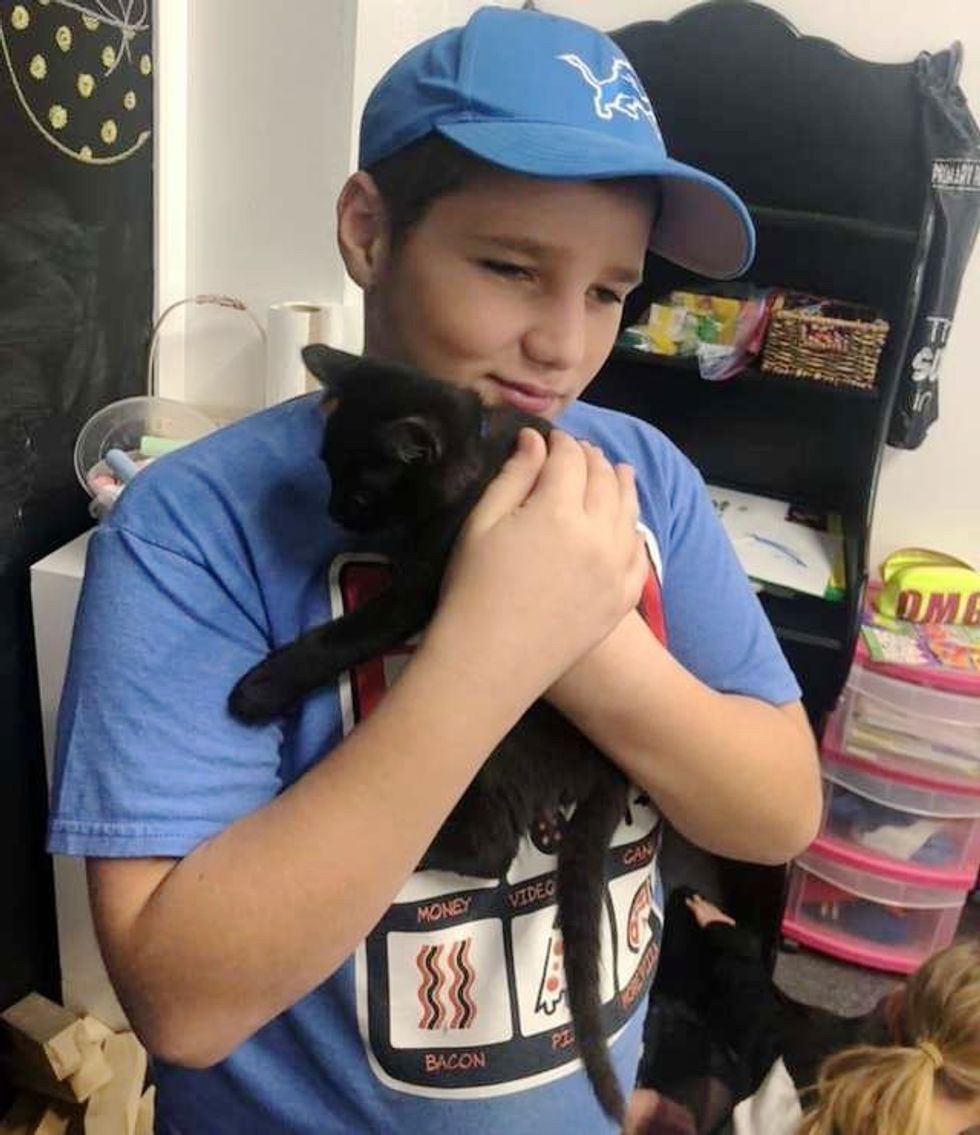 Mari Brooks
Austin, who plays football and does wrestling in school, has a soft spot for animals. He grew up with his feline friend, Diddle a black cat, who had always been there for him as his cuddle buddy and the most loyal companion.

Mari Brooks, Austin's mother, works at the Humane Society of Genesee County (HSGC). Two years ago, he told his mom that he wanted to become a volunteer at the shelter and help animals in need.
On November 14, sadly, Diddle passed on, and Austin was heartbroken. He really missed his best friend and continued volunteering at the shelter as a way to cope with his loss.
A week later, he and his mom went to a cat yoga event to help adoptable kitties find homes. That's when Austin met Gizzard, a black kitten, who was rescued as a stray.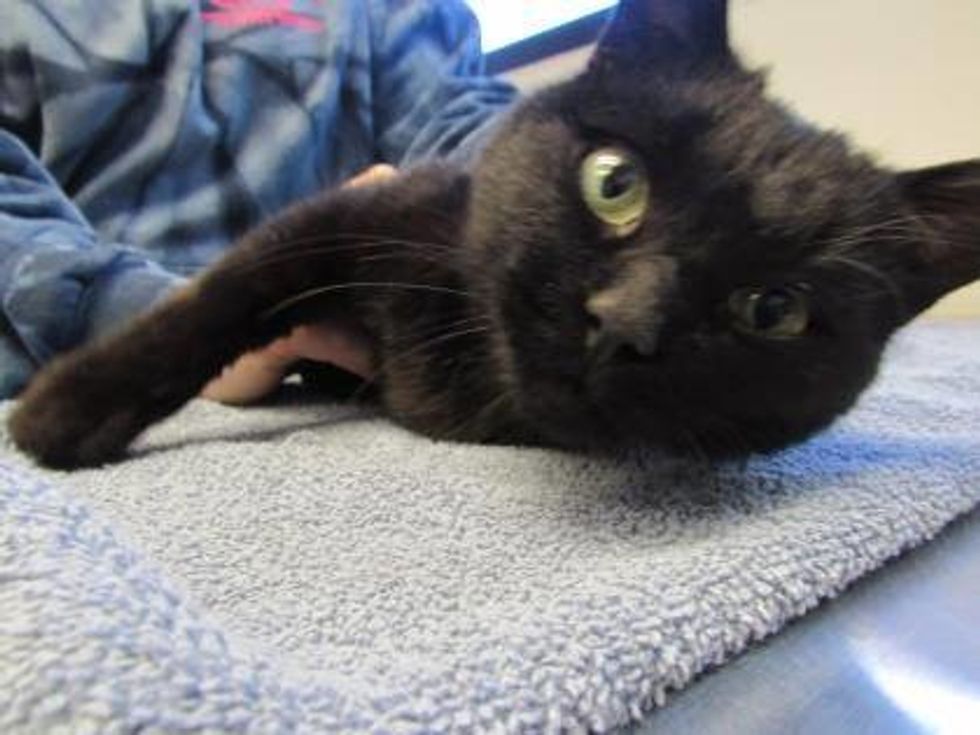 Mari Brooks
Without the need for introduction, Gizzard made his way to Austin, crawled up on him and decided to take a nap on his chest for the remainder of the event. "It's like Gizzard knew Austin needed a friend," Mari told Love Meow.

Austin fell in love with his new buddy and begged his mom to keep him, during the event. Gizzard who looked like the kitten version of Diddle, lay on Austin the same way Diddle always used to do.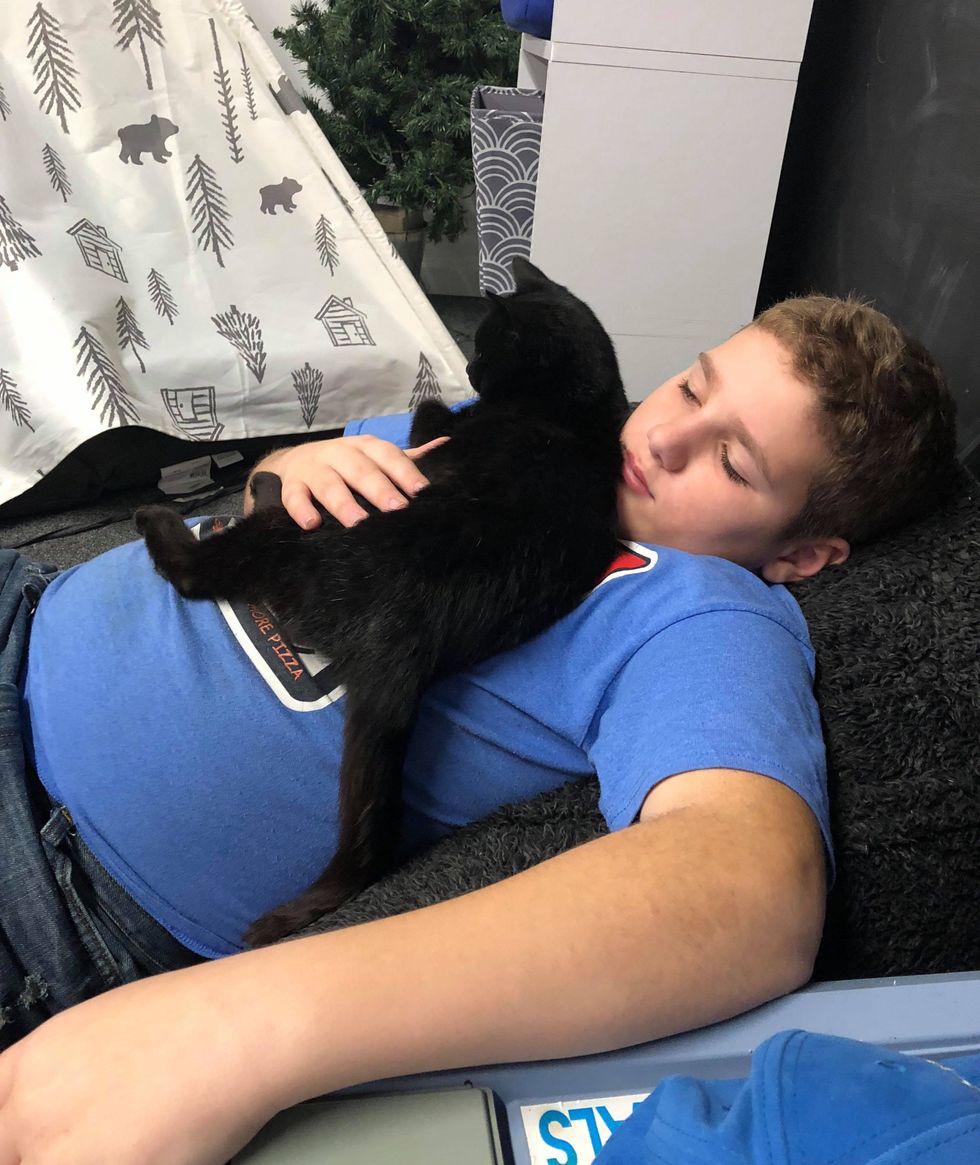 Mari Brooks
"I really didn't want a younger cat, but seeing how much they bonded I changed my mind," Mari said. "I put Gizzard on hold without Austin knowing."

On December 1st, HSGC hosted an event to help shelter animals find homes for the holidays. They set up a spot for a photo session with Santa.
Mari brought Austin over to have a photoshoot with Santa, who was holding his friend, Gizzard.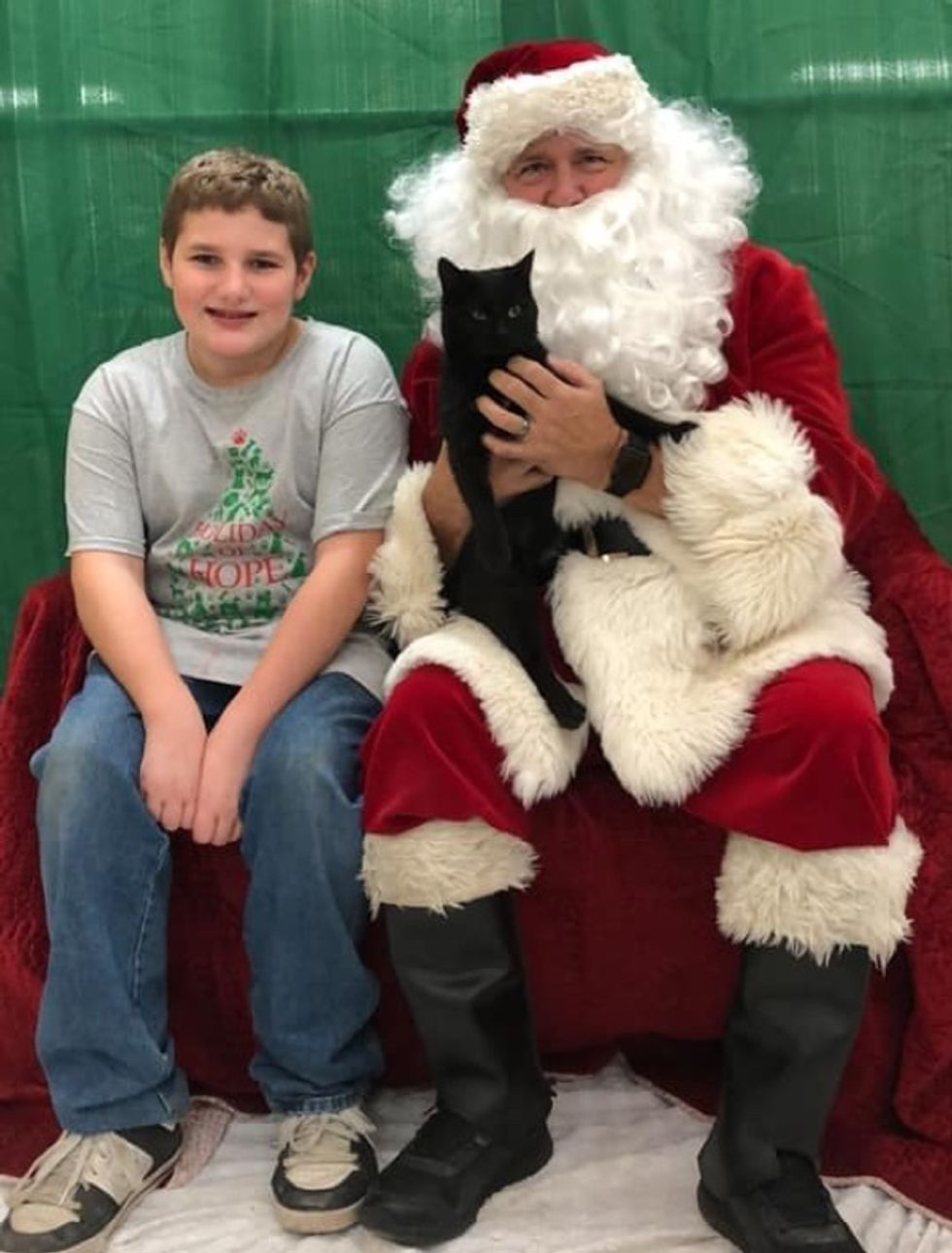 Mari Brooks
After a few snapshots, Santa turned to Austin and whispered to him that the kitten was going home with him that night.

Austin who was in complete disbelief, received the kitten from Santa and broke down into tears. He was overcome and overjoyed by the news.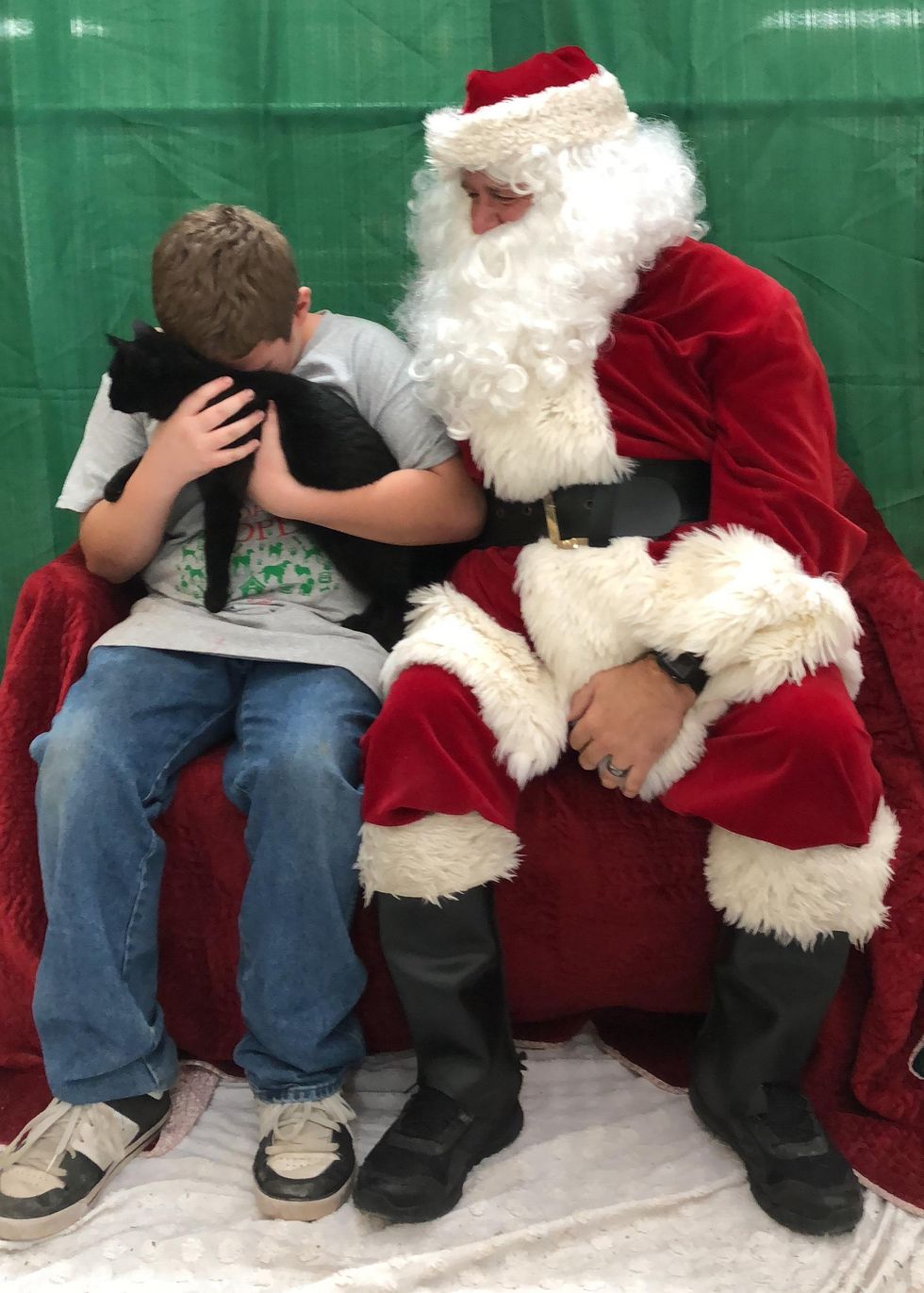 Mari Brooks
"He was so surprised when Santa told him. I knew he was going to be happy and excited, but not that he would cry. Everyone was in tears as they watched this all unfold," Mari told Love Meow. "When it comes to his kitties, he is a softy."

Watch this heart-warming moment in this video:
Turns out, Gizzard was brought in to the shelter the same day Diddle passed away.
"It's like it was meant to be."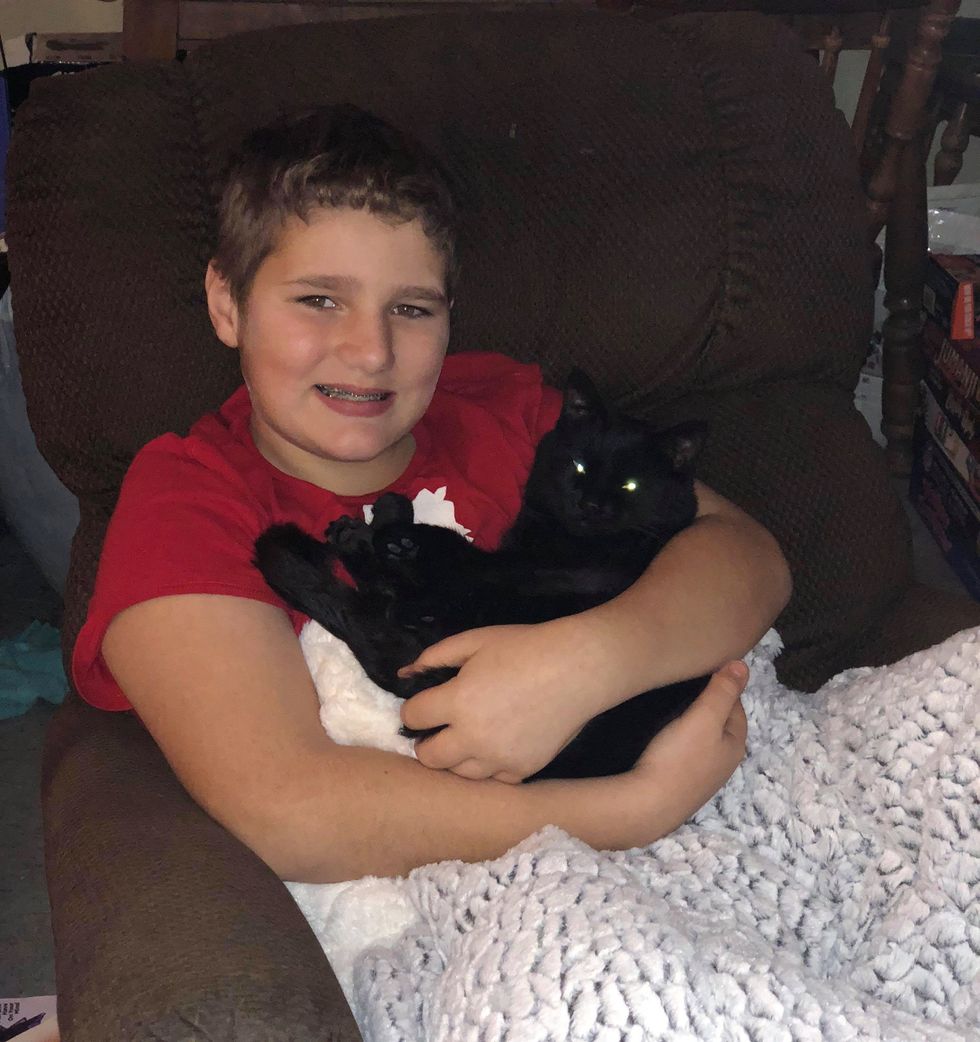 Mari Brooks
It's been almost two weeks since Gizzard moved into his forever home. He and Austin are completely inseparable. They seem to know exactly what each other wants. The bond they share is incredible.
"They are the best of friends! They sleep together every night, and Gizzard comes running when Austin calls him," Mari told Love Meow.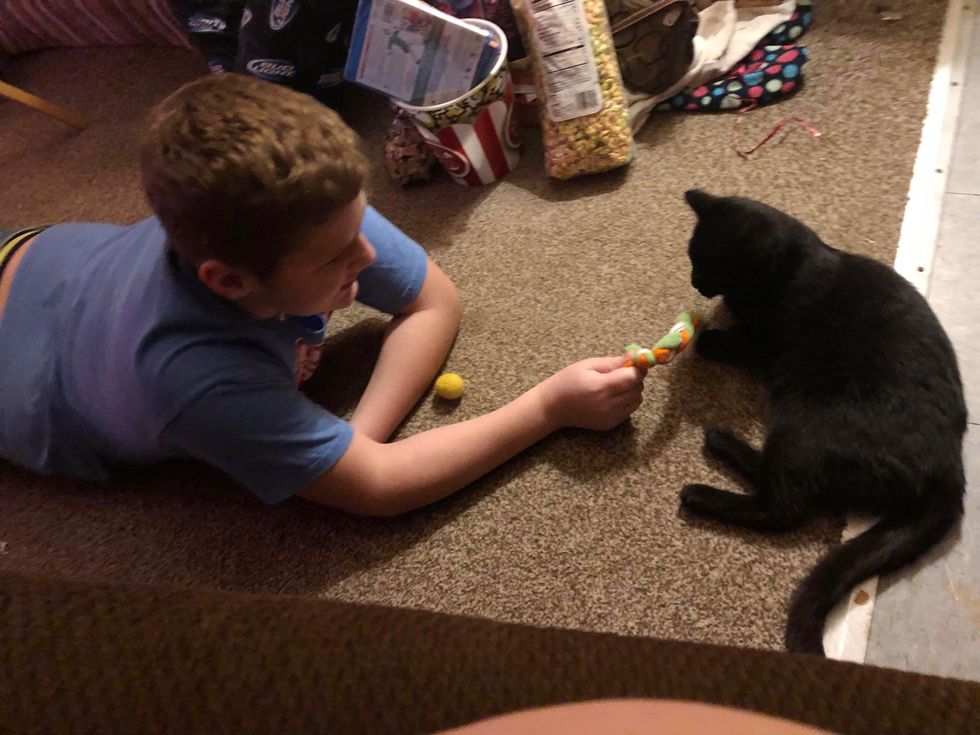 Mari Brooks
Austin and his family gave Gizzard a home he'd always wanted.
Now, the kitty cuddles with his best friend every night when he sleeps and won't leave his side - it's a dream come true!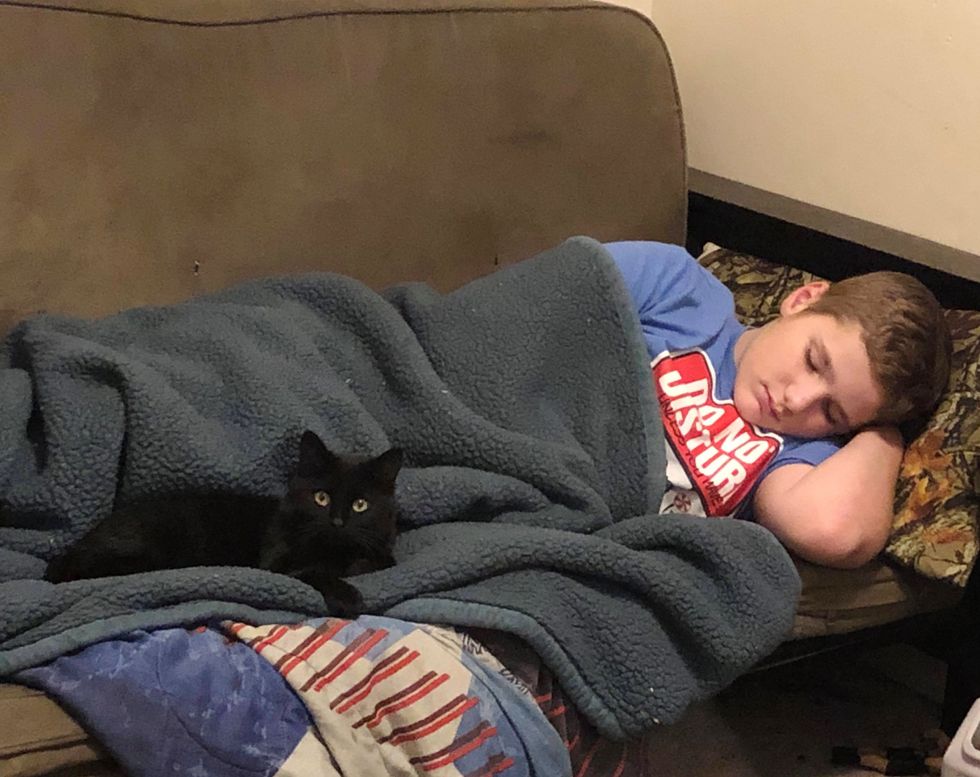 Mari Brooks
Share this story with your friends.
Related story: 14-year Old Boy Dives into Overpass to Save Cat Hanging Over Bridge