After having gone through three foster homes, Pete the kitten was determined to find his forever family.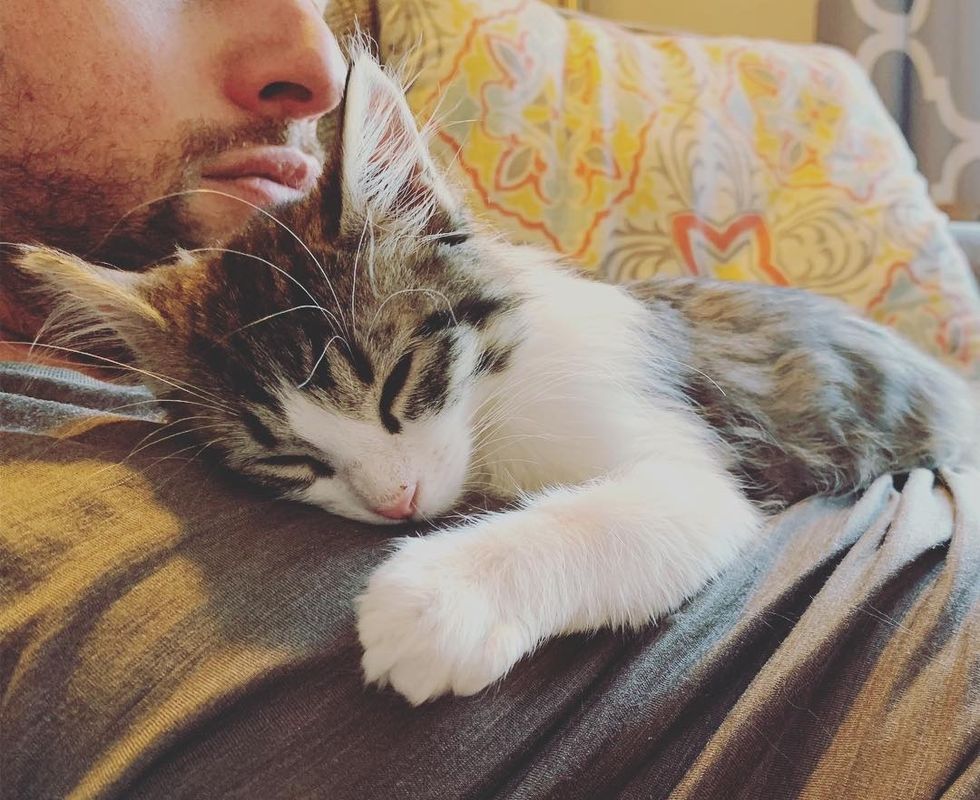 Pete the kitten aka Peter ParkerLaine @kittensincolorado
Pete the kitten was found in Houston, Texas and brought to a shelter along with his mom and siblings. They were later rescued and transported to Rocky Mountain Feline Rescue in Denver, Colorado for a chance at a better life.

They were placed in foster care, but after a while, the cat mom was too sick to care for them. Pete and his siblings went off to another foster home, so their mom could be nursed back to health.
Pete was having trouble gaining weight due to some health issues. While his siblings all found good homes, he remained in foster care and was transferred to another family (third home) so he could have a feline friend to play with.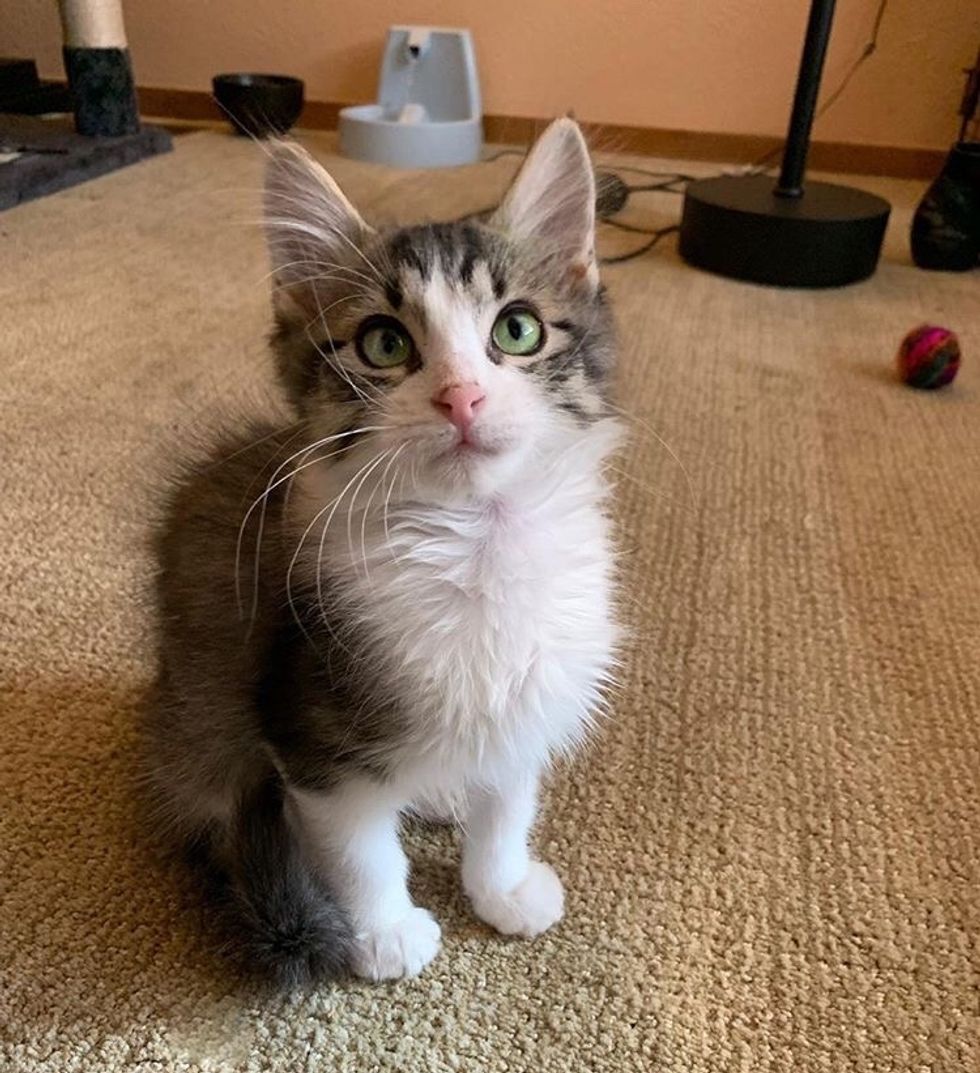 Laine @kittensincolorado
At the time, Laine, a foster volunteer of Rocky Mountain Feline Rescue, had one kitten in her care. To avoid singletons, she welcomed Pete and another kitten (Ebba) home.
Pete immediately cuddled up to his new feline friend Henry and followed him around. "He won't take no for an answer if he wants to be your friend. He was basically an 'emotional support cat' for Ebba and Henry," Laine told Love Meow.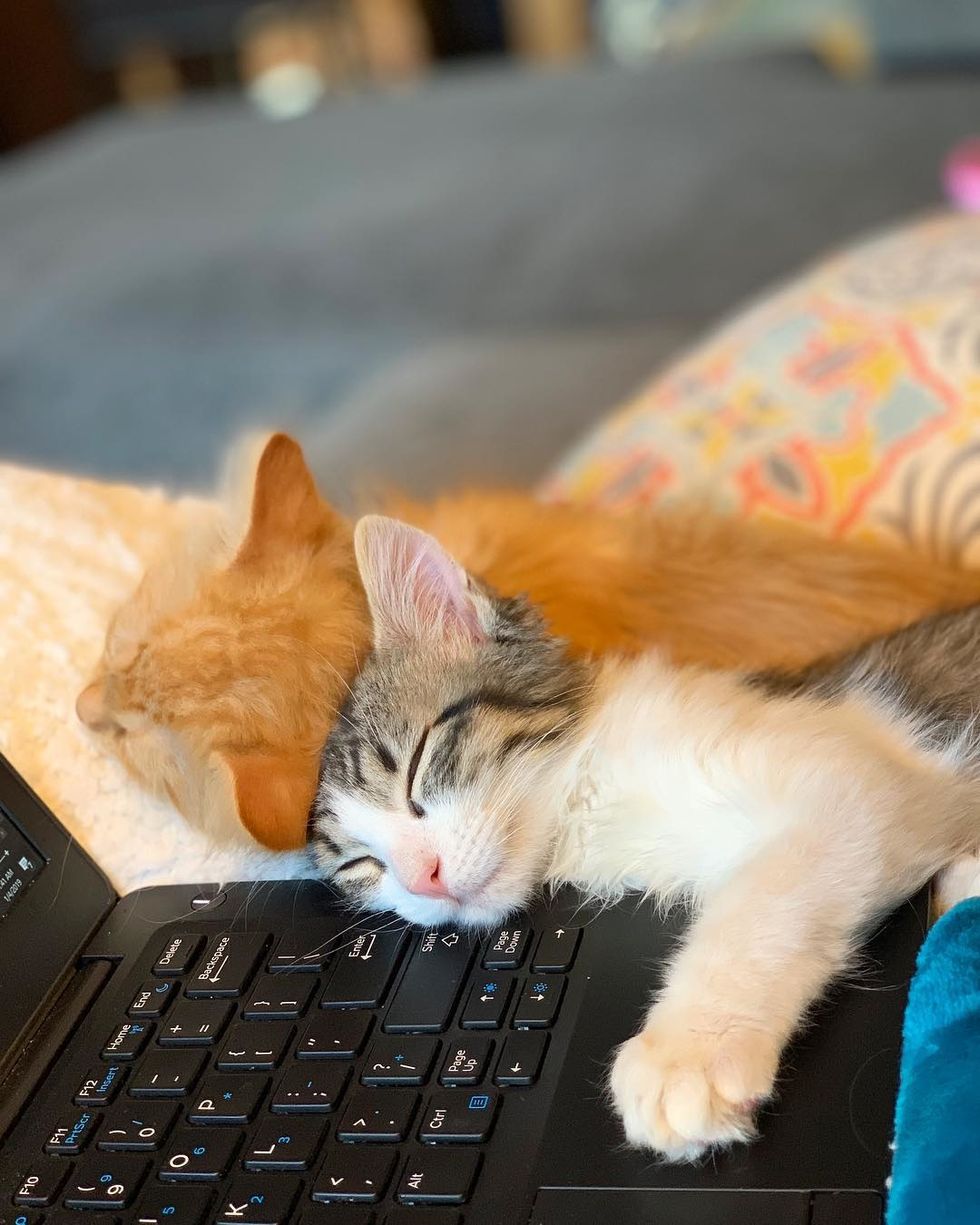 Pete and HenryLaine @kittensincolorado
When he wasn't cuddling with his feline friends, he was hogging affection with his foster parents.

"This kitten loves to knead wherever he can. I wake up at least once a night to little Pete kneading my face or neck. Luckily, he's pretty gentle about it and the claws don't come out in full force."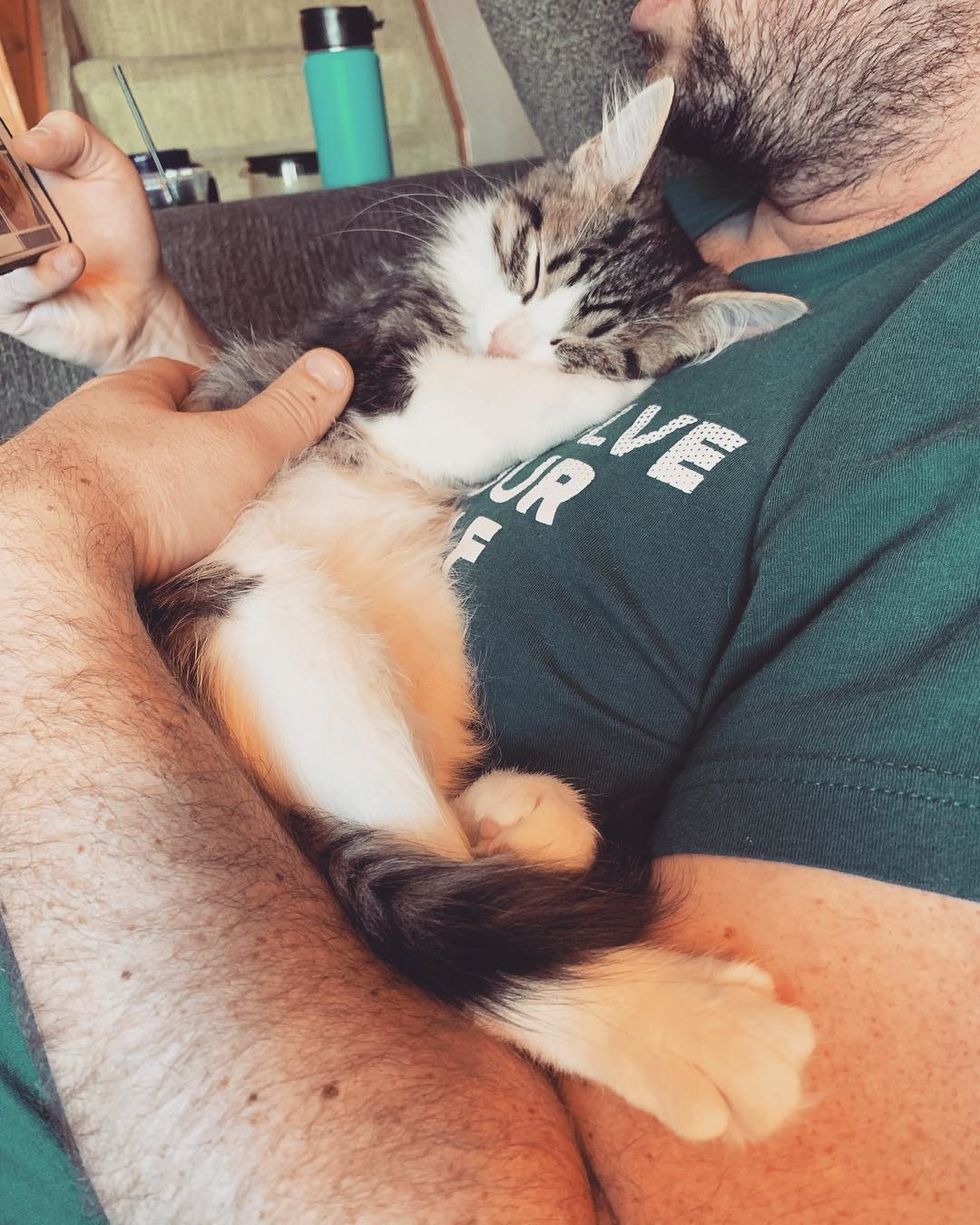 Laine @kittensincolorado
The sweet boy was determined to never leave again. A few weeks after he arrived at his fourth home, his dream came true.
Laine introduced him to their resident cat Bruce Banner, and it was love at first sight. "Bruce was obsessed with him. Between that and Pete's goofy, care-free personality, I knew he had found his forever home," Laine told Love Meow.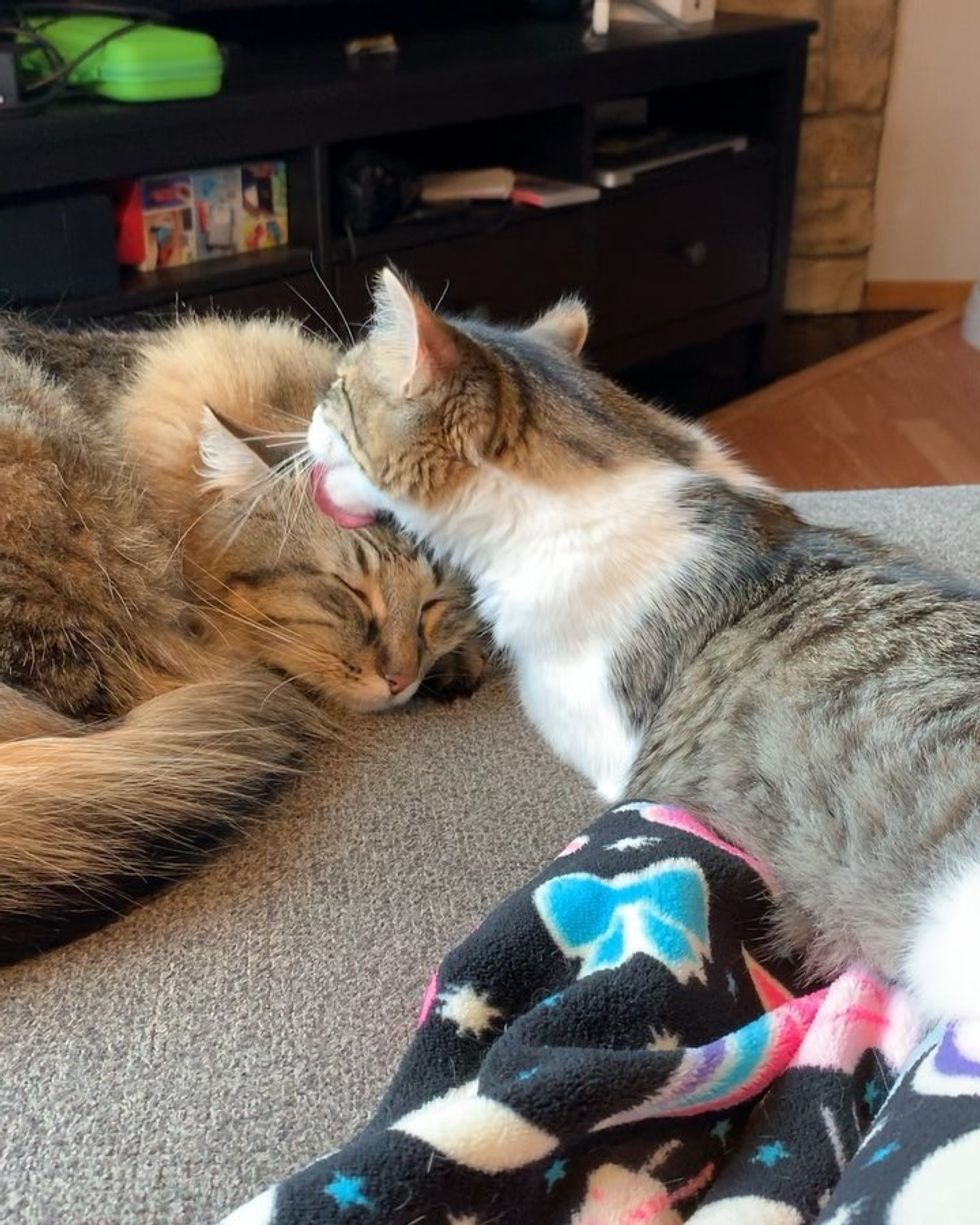 Bruce and PeteLaine @kittensincolorado
Pete adores everyone, human and furry kind. When Laine brings home new foster kittens, he immediately wants to meet them, play and cuddle.
Watch Pete's journey in this cute video:
Kitten determined to get adopted after 3 foster homesyoutu.be
"We've fostered a couple of times again since then, and Pete is such a good influence on the kittens we bring home," Laine added.

"He absolutely loves every one of them and takes care of them by grooming them, playing with them, and helping them become more confident when they get nervous."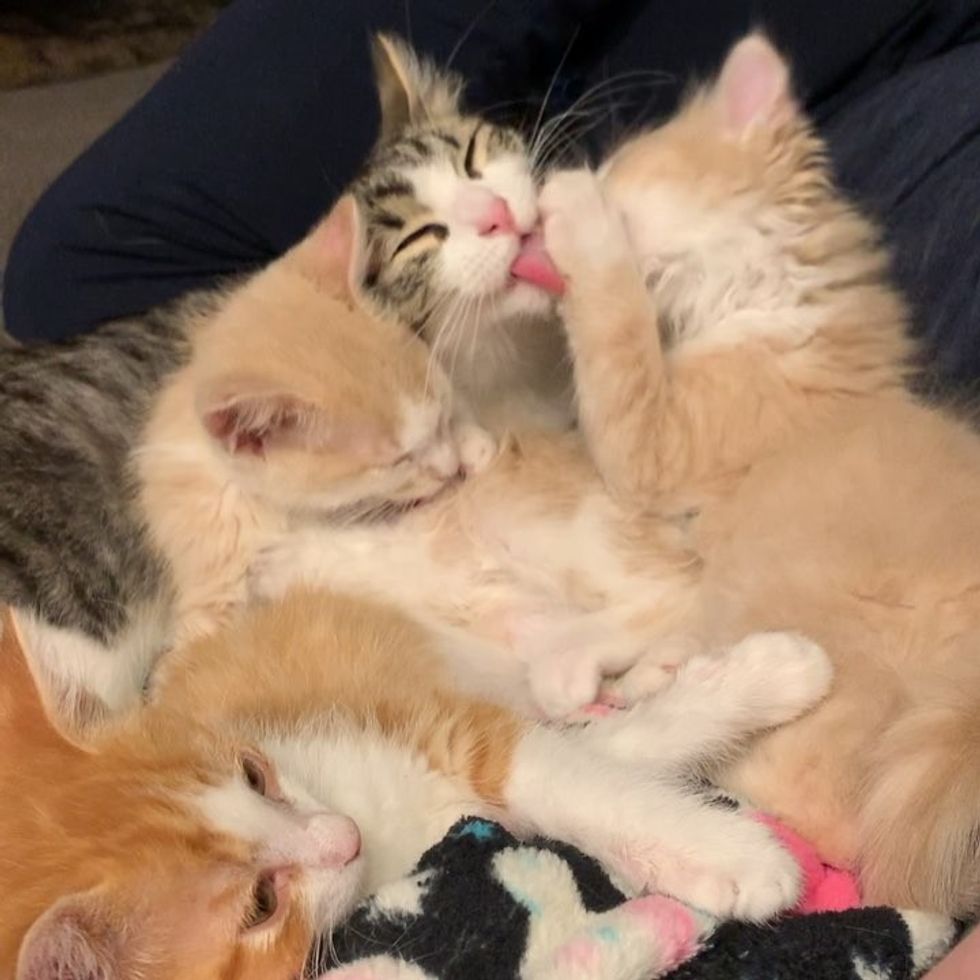 Laine @kittensincolorado
"Since we've had him, all of the kittens we've fostered have turned out to be real adventurous kitties."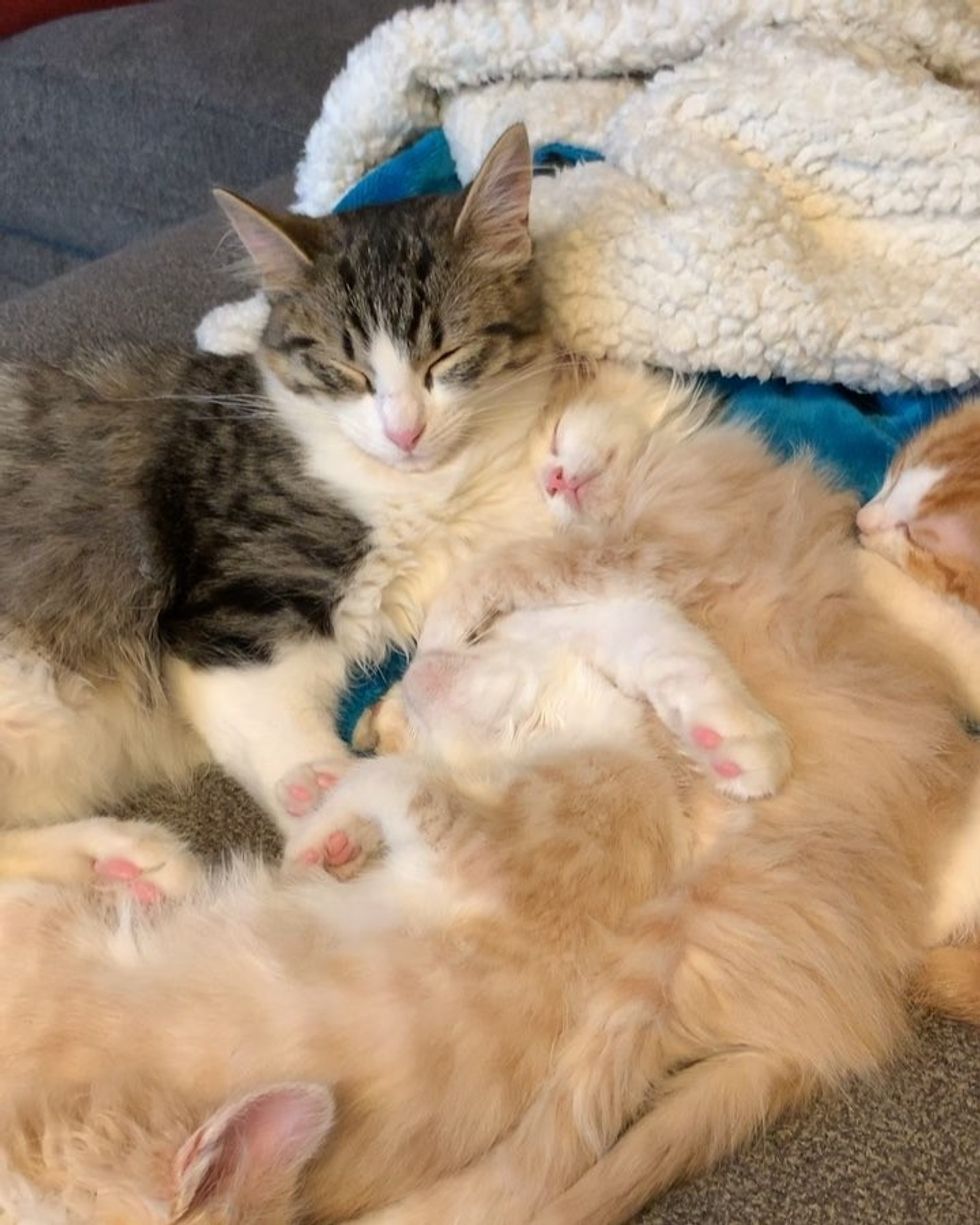 Laine @kittensincolorado
"So many people helped raise Pete. From the fosters who gave him a home, to the transport drivers volunteering their time from Texas," Laine said.
"It's amazing how much love and care goes into making sure these little lives get the homes they deserve. I'm very thankful to everyone who helped Pete end up in our home today."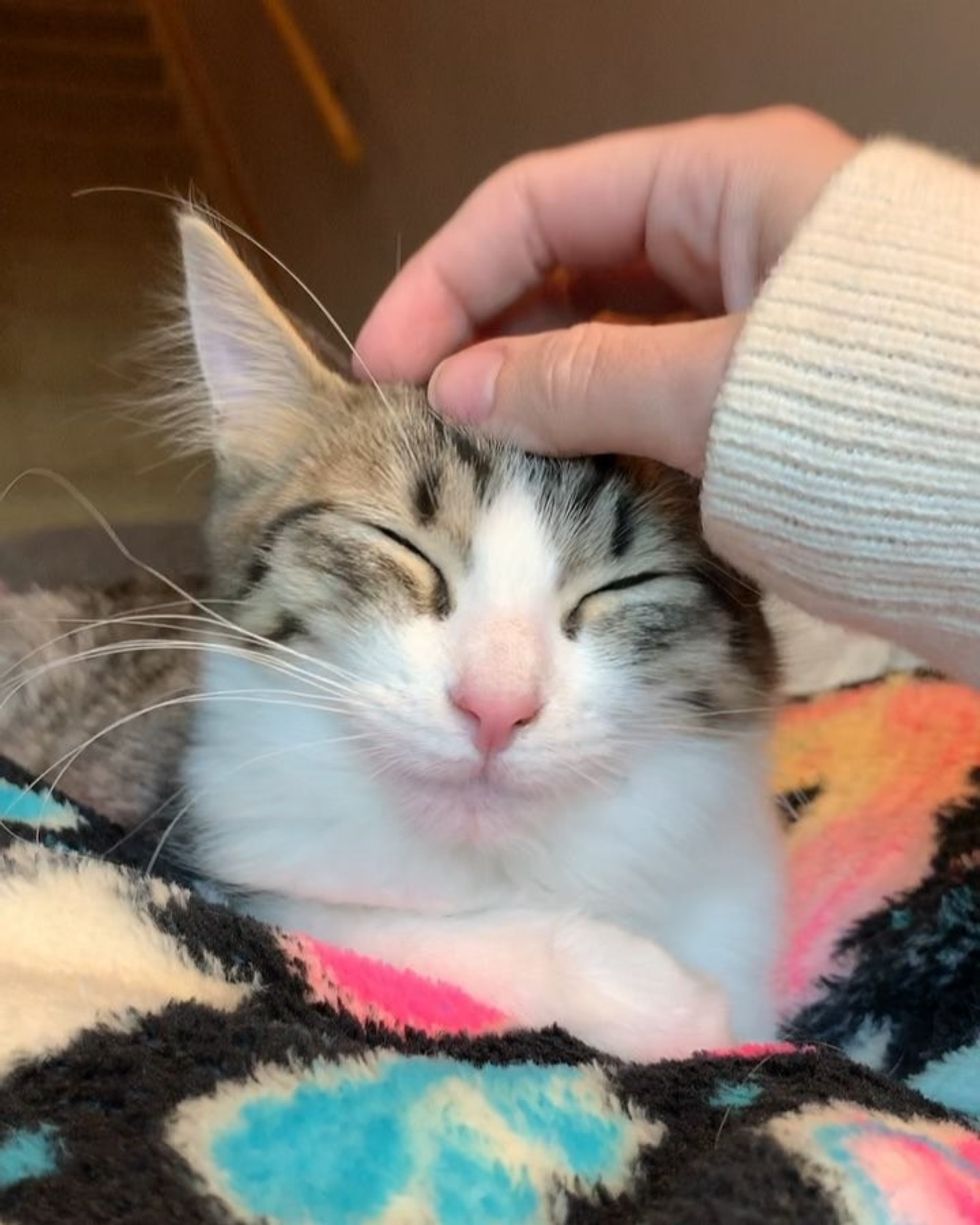 Laine @kittensincolorado
Share this story with your friends. Follow Pete and his friends on Instagram. Follow Rocky Mountain Feline Rescue on Facebook.

Related story: Couple Agreed to Foster 4 Kittens Without a Mom But the Kitties Had Their Own Plan