A young cat walked up to a kind person for help, and brought someone very special with her.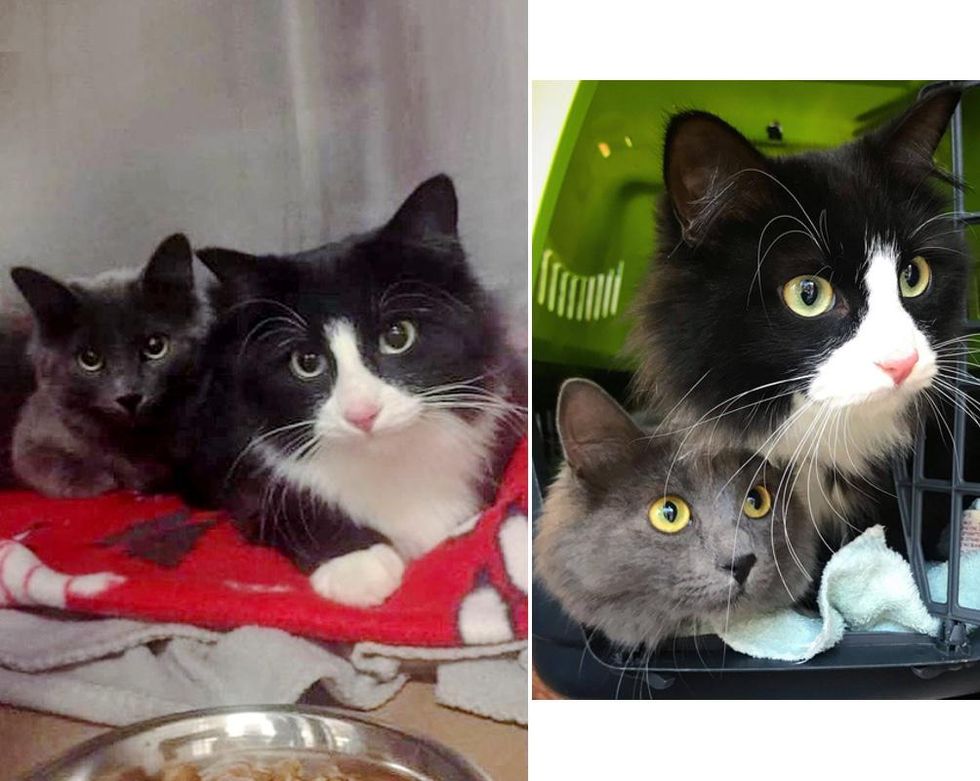 Chatons Orphelins Montréal
On a weekend last fall, Milena, a volunteer of Chatons Orphelins Montréal (a cat rescue in Montreal, Canada), was on her way to meet another volunteer after leaving a vet clinic. She decided to take a different route, a shortcut to save time.

While she was walking down the alley way, she noticed a pair of eyes piercing from the bush. A grey kitten, about seven months old, was curiously staring at her. Milena stopped and called to the young cat in a soft voice, and right away, the kitty came running.
"That's when she noticed that the kitten was pregnant with a big belly. She seemed to be hungry, so Milena opened a can of food that she happened to have in her purse," Celine Crom of Chatons Orphelins Montréal shared with Love Meow.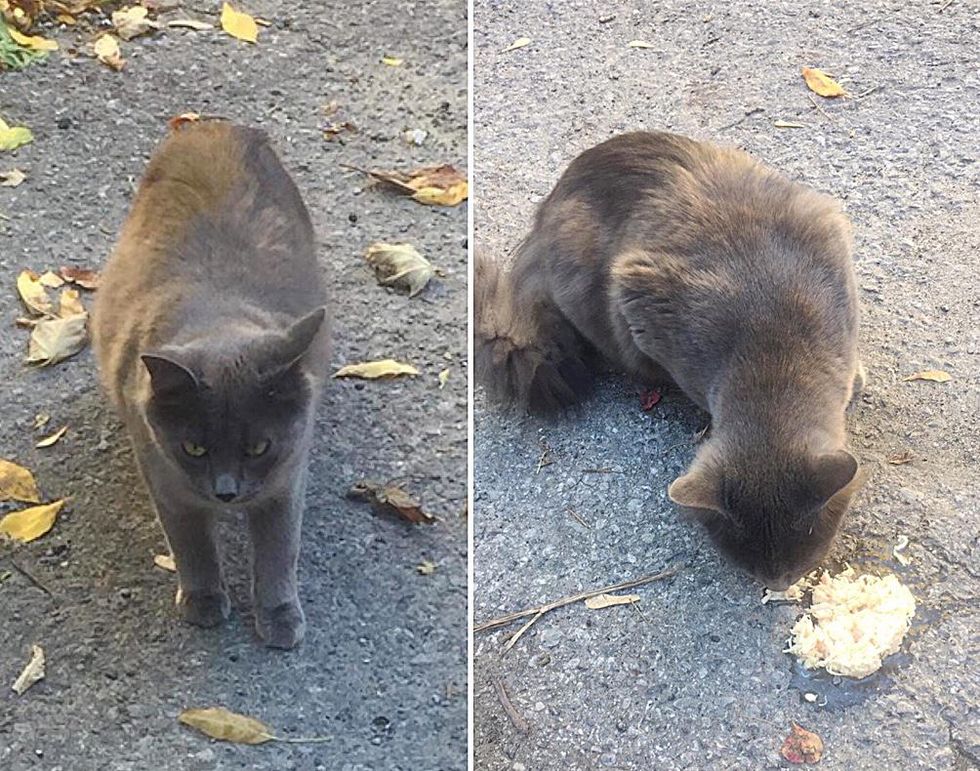 Chatons Orphelins Montréal
The friendly stray dove right in and scarfed down the food. While she was half way through, she began to coo and meow. "At first, Milena thought the kitten was just happy about having something to eat, making joyous little meows, but suddenly, she heard another cat coming from behind."

Lo and behold, a black and white cat emerged and made a beeline to the grub. As it turned out, the grey kitty had brought her sister along and signaled her to join the feast.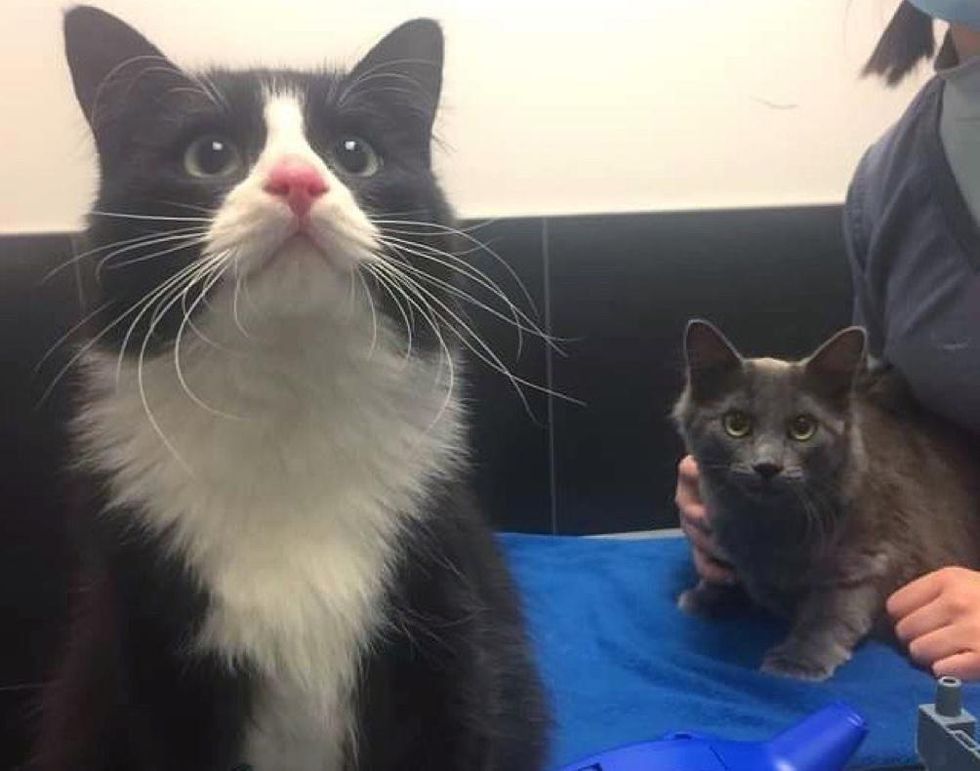 Chatons Orphelins Montréal
Milena was surprised and glad she was in the right place, at the right time. She happened to have an empty carrier with her, that she had just used to transport a cat to the clinic. It was serendipitous the way that everything worked out.

She got down on their level to pet them and realized they were both friendly. After getting their fill, the kittens rubbed up against their human, as if they were ready to leave the street life behind. With the help of another volunteer, they brought the two kittens to the rescue.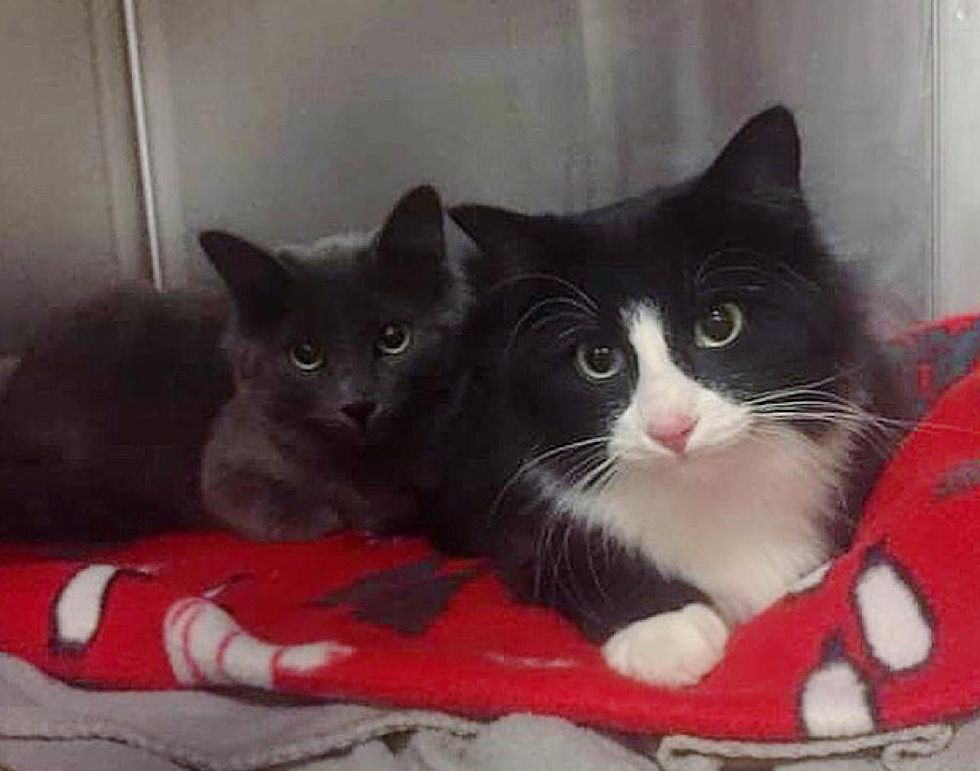 Chatons Orphelins Montréal
"They were less than one year old, most likely from the same litter. No microchip was found. We decided to name them Freya (grey) and Keisha (black and white)," Celine shared with Love Meow.

Soon after they arrived, Freya gave birth to four preemies that sadly didn't make it despite their best effort to save them. The two sisters will never have to spend another day on the street or go through any more pregnancy.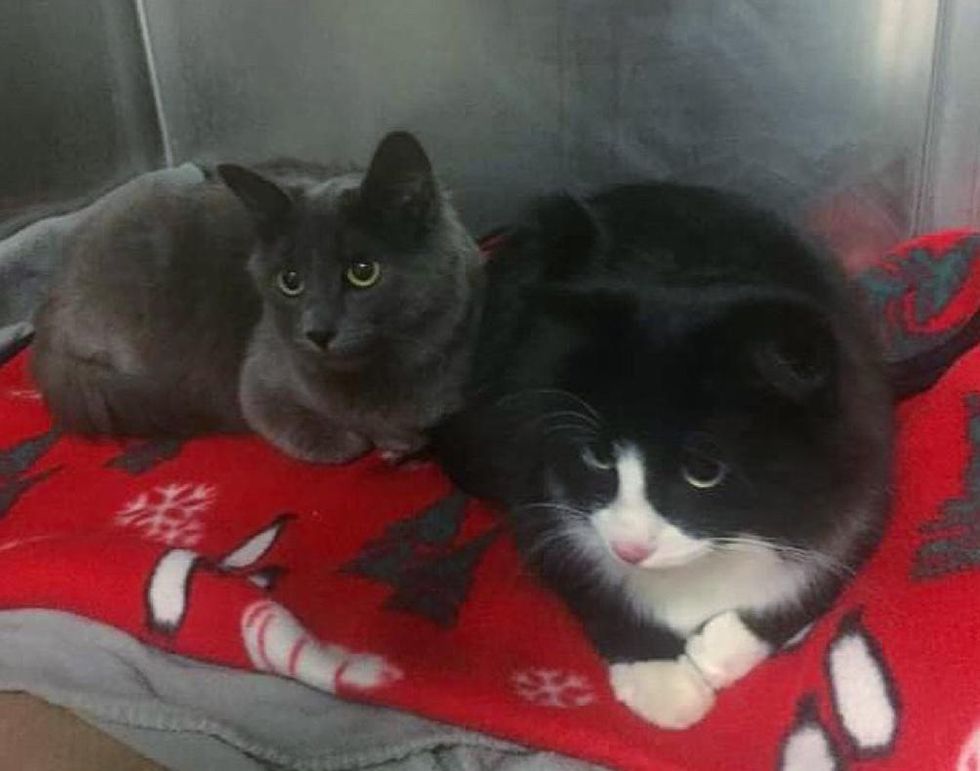 Chatons Orphelins Montréal
Freya and Keisha went to their foster home and began adjusting to life as indoor cats. After the ordeal, Keisha gave her sister her undivided attention, comforting and reassuring her that they were safe.
"The two share a very strong bond. They complement each other and are always together."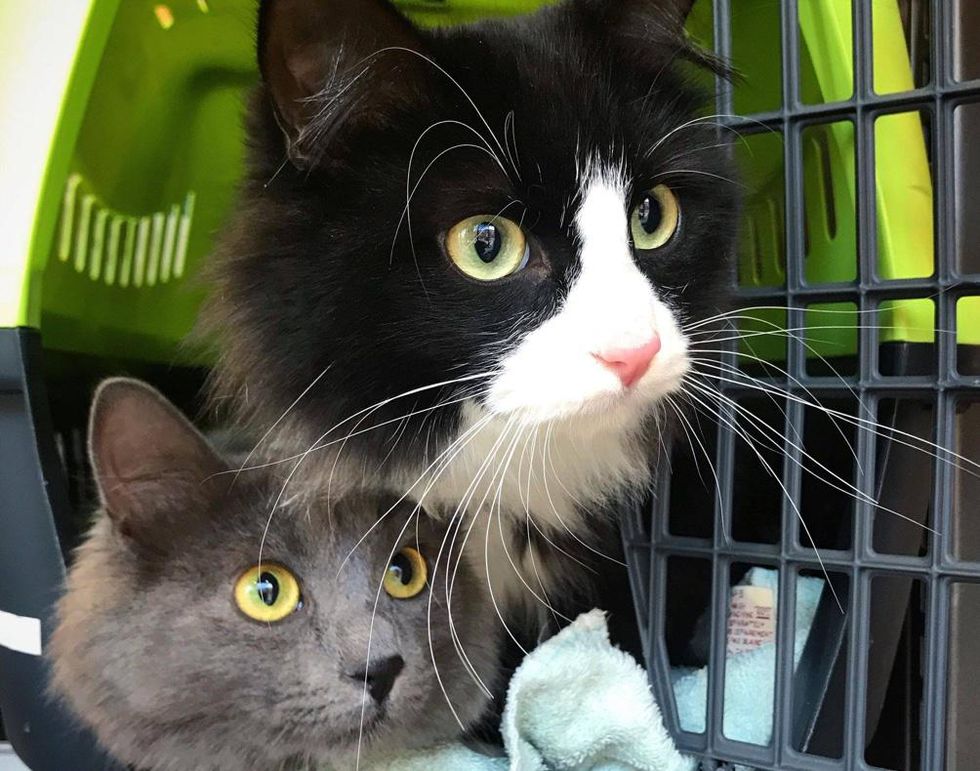 Chatons Orphelins Montréal
After getting spayed, Keisha insisted on washing her sister's face, even though the cones were in the way.
Watch the two sisters in this cute video:
Cat sisterswww.youtube.com
Sweet Freya would lean against her, with their cones rubbing against each other, while they watched the day go by through the window.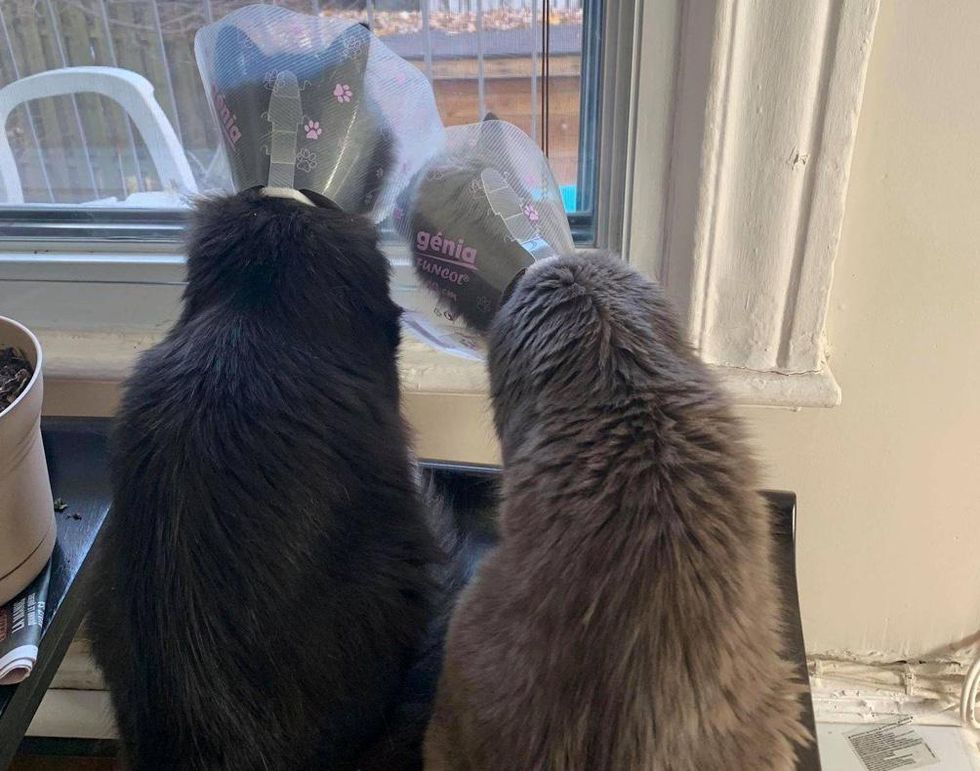 Chatons Orphelins Montréal
The bonded pair has really blossomed over the last three months. They are partners in mischief, constantly plotting their next antic.
"Keisha is very active, curious and a trouble-maker, and Freya is sweet and calm. They are the perfect pair."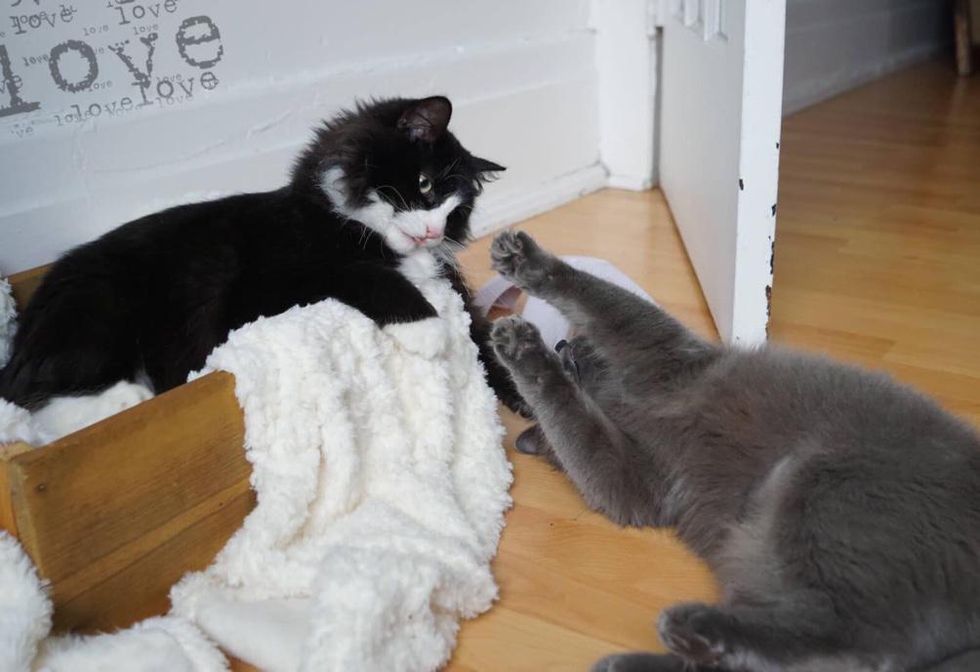 Chatons Orphelins Montréal
"Keisha is not afraid of anything and loves to climb the cat tree. She has a raspy meow that sometimes goes silent," Celine said.
"Freya is laid-back, loves to cuddle and rub her head against her people for affection."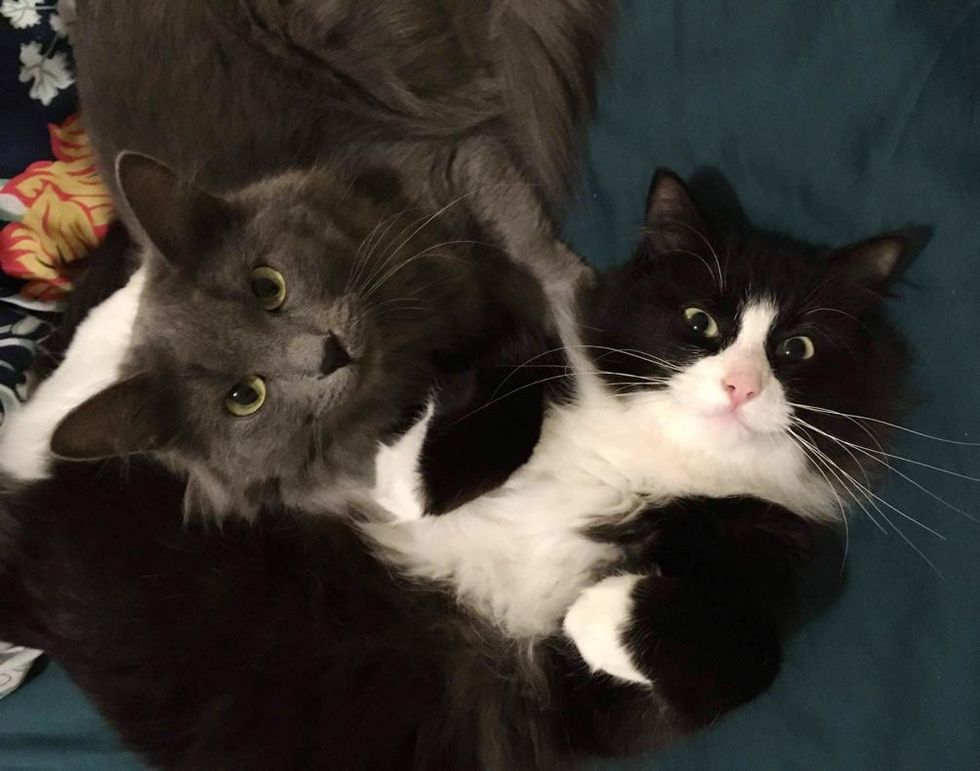 Chatons Orphelins Montréal
The sisters are rarely out of each other's eyesight. "As soon as one gets up to do something, the other comes running and joins the fun," Celine added

"They take care of each other and give one another baths and snuggles."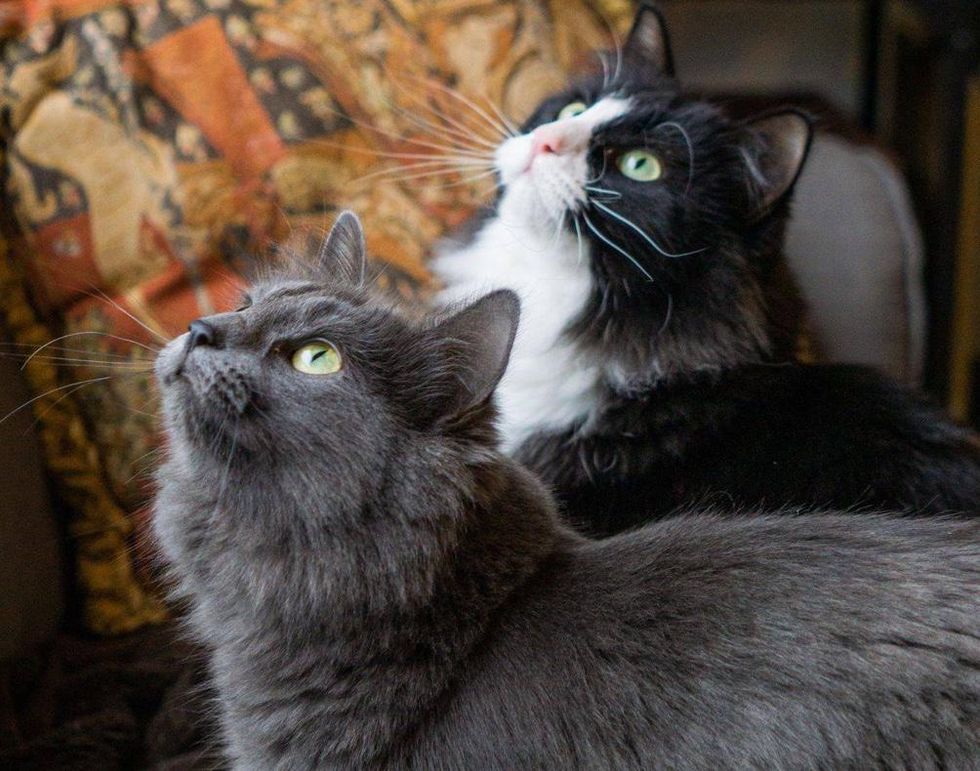 Chatons Orphelins Montréal
Freya and Keisha have grown a magnificent coat of fluff. They are one year old now and more than ready to find a home, where they can spend the rest of their lives together.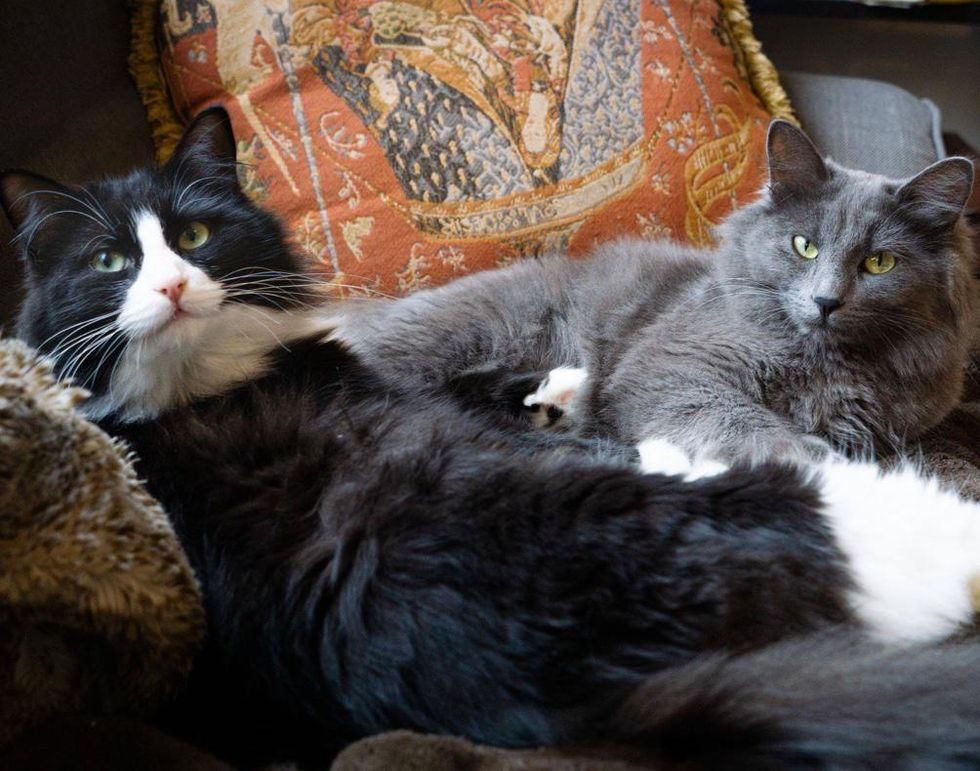 Chatons Orphelins Montréal
Share this story with your friends. The bonded sisters are looking for a forever home. Follow Chatons Orphelins Montréal on Facebook.
Related story: Two Kittens Found Near Road, Look Out for Each Other and Insist on Staying Together