A Good Samaritan spotted a kitten with his head stuck in a plastic cup. He managed to get the bottom of the cup off but before he had a chance to remove the plastic dome lid, the scared little kitten took off.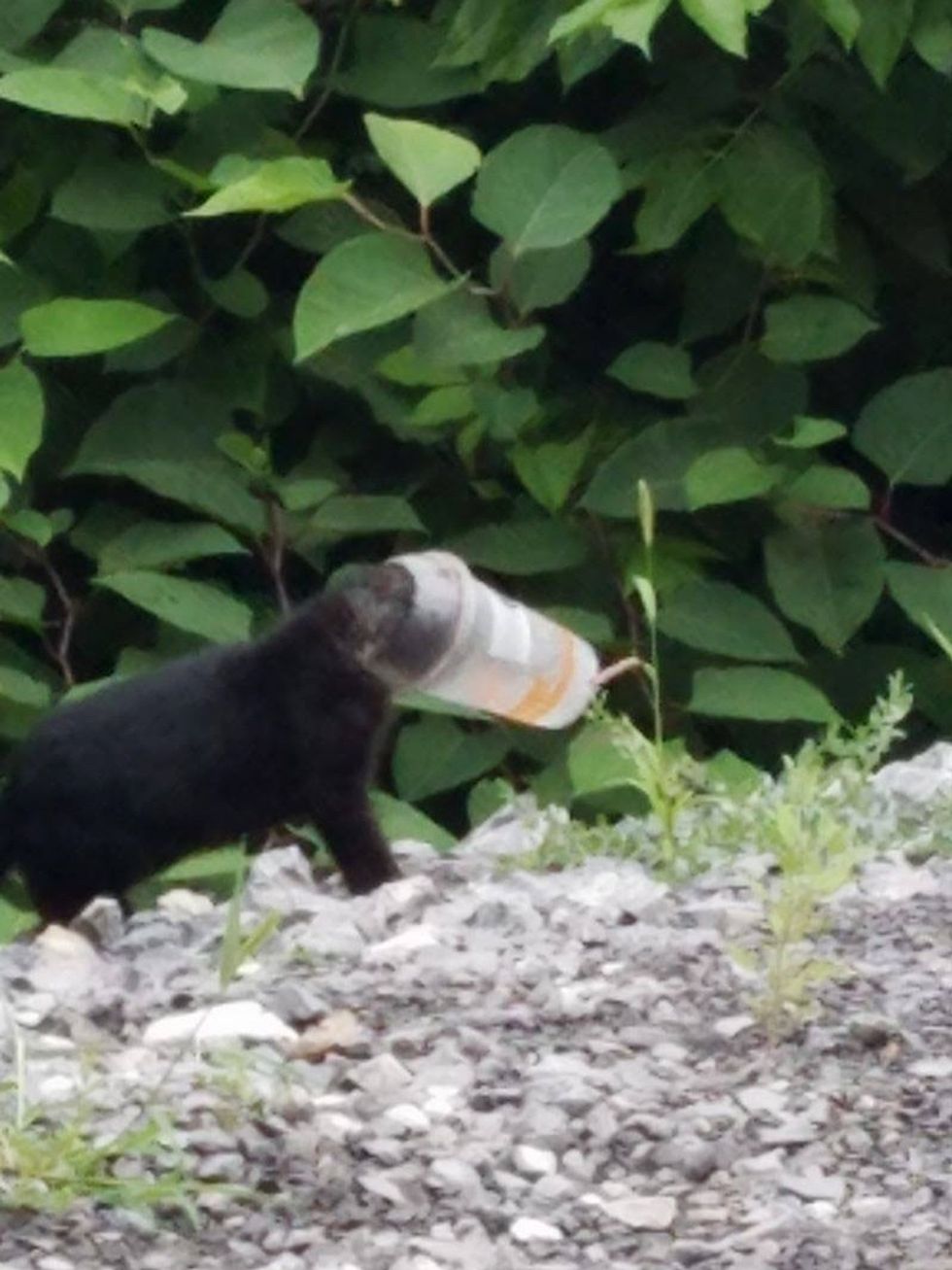 Animal Alliance of Greater Syracuse
Nine months ago, Animal Alliance of Greater Syracuse, a rescue group in Syracuse, New York, was alerted about a black kitten in need of rescue. "Rich messaged us that he spotted a kitten with his head stuck in a fast food cup," Marcia of Animal Alliance shared with Love Meow.

They teamed up with CNY Cat Coalition where Carol and Susan set up a trap in the area, but little did they know that the rescue mission would come with a few surprises.
Each evening, Susan returned to refill the food bowl and position it closer to the trap. When she spotted signs that the kitten was eating inside the trap, she set it to go off when an animal entered.
"The next day, Susan checked the trap and, lo and behold, there was a little black kitten with sores around his neck."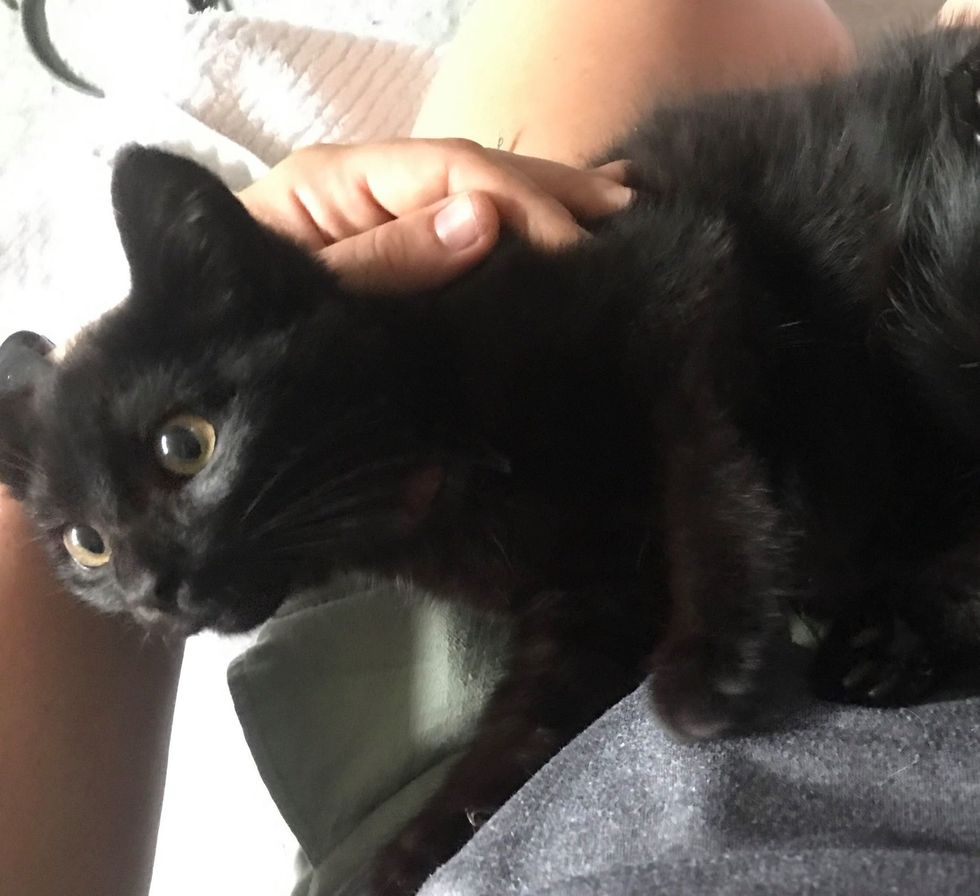 Animal Alliance of Greater Syracuse
They didn't find a cup, so Susan reset the trap in case there were more kittens living around the area. Tiffany, a volunteer, took the little one in to foster. They named him Stringer Bell.

The following day, Susan was in for another surprise when she found another black kitten of the same age in the trap. She hurried him to the foster home to rejoin his brother. He was named Omar.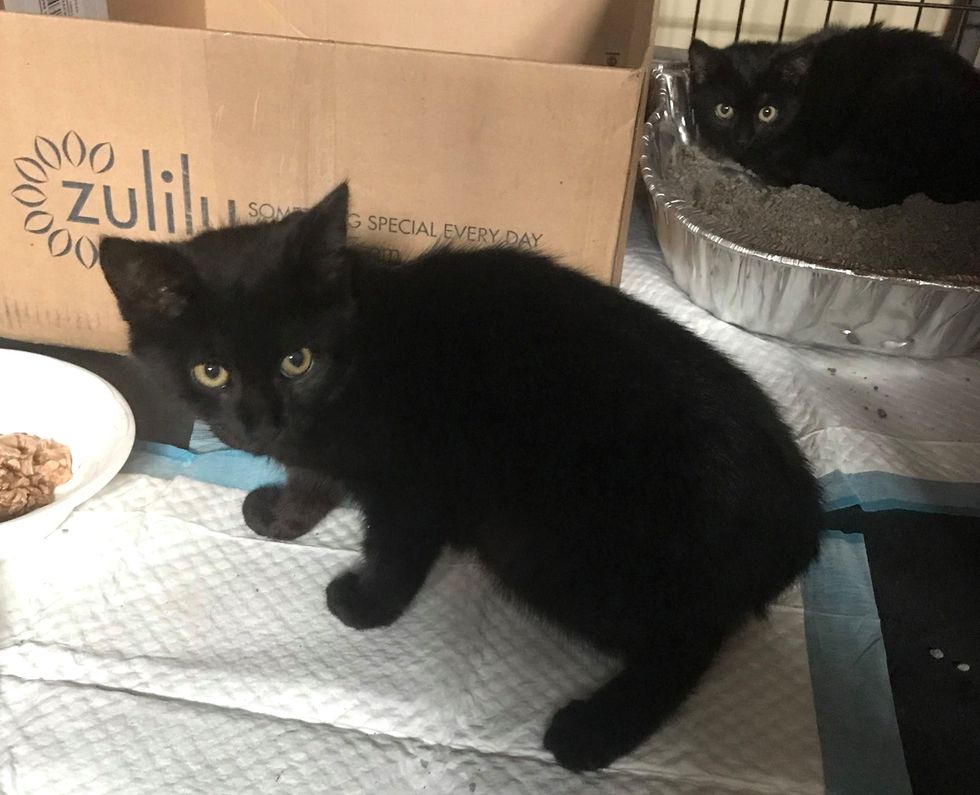 Animal Alliance of Greater Syracuse
"We were quite confident that Stringer Bell was our elusive kitty spotted with a cup lid lodged around his neck," the rescue said. "Just to be safe, intrepid rescuer, Susan, kept tending the trap near the bushes, replenishing the food as needed. And she waited."

One late afternoon, as Susan approached the trap, she noticed that it had snapped shut, and a kitten with a "shiny neck" was inside. "It was the one and only kitten in a cup, still wearing the cup."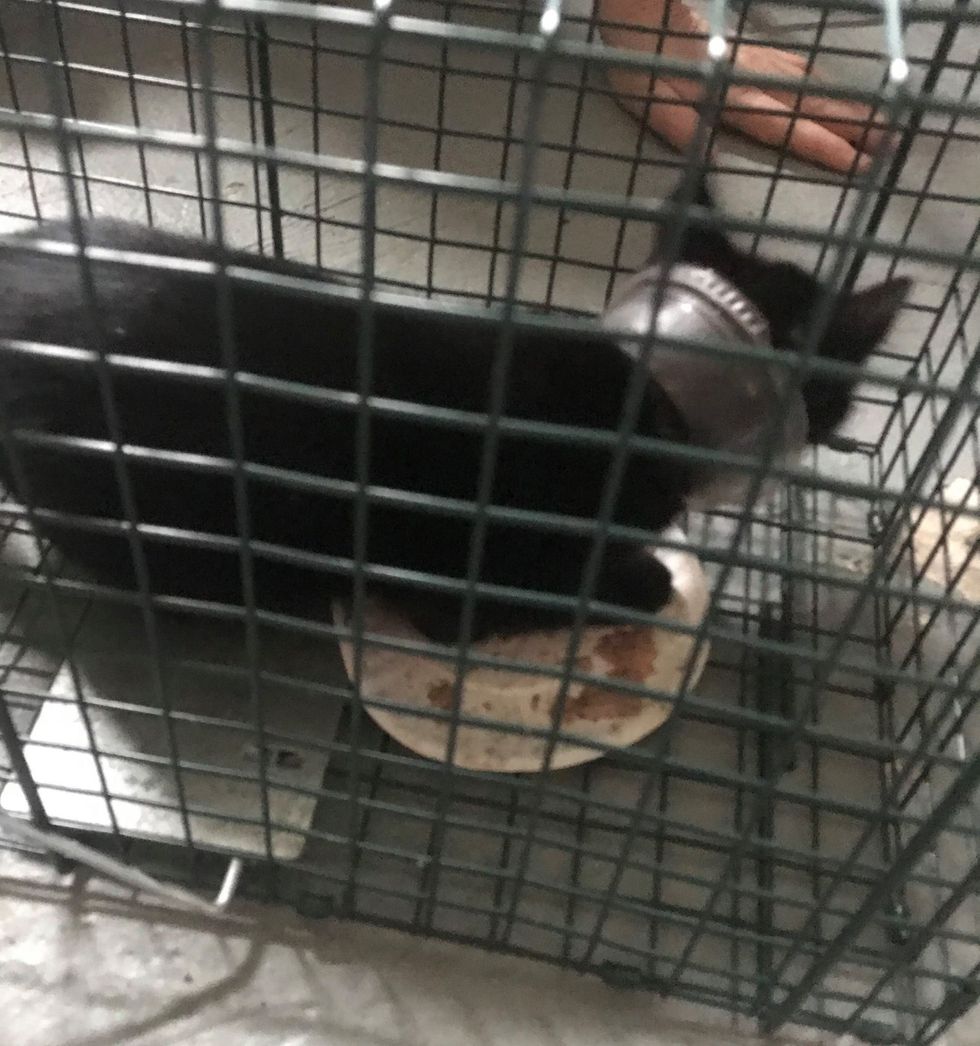 Animal Alliance of Greater Syracuse
Susan rushed the kitten to the foster home where Tiffany gently removed the plastic lid. He was aptly named Dunkin, in honor of the source of his neckwear.

"Dunkin, Stringer Bell, and Omar's hazard filled tour of the back bushes and dumpsters of the city was finally over. No more trash to paw through and heavy traffic to dodge. Good food, soft beds, toys, and nurturing people have now become their world," Animal Alliance said.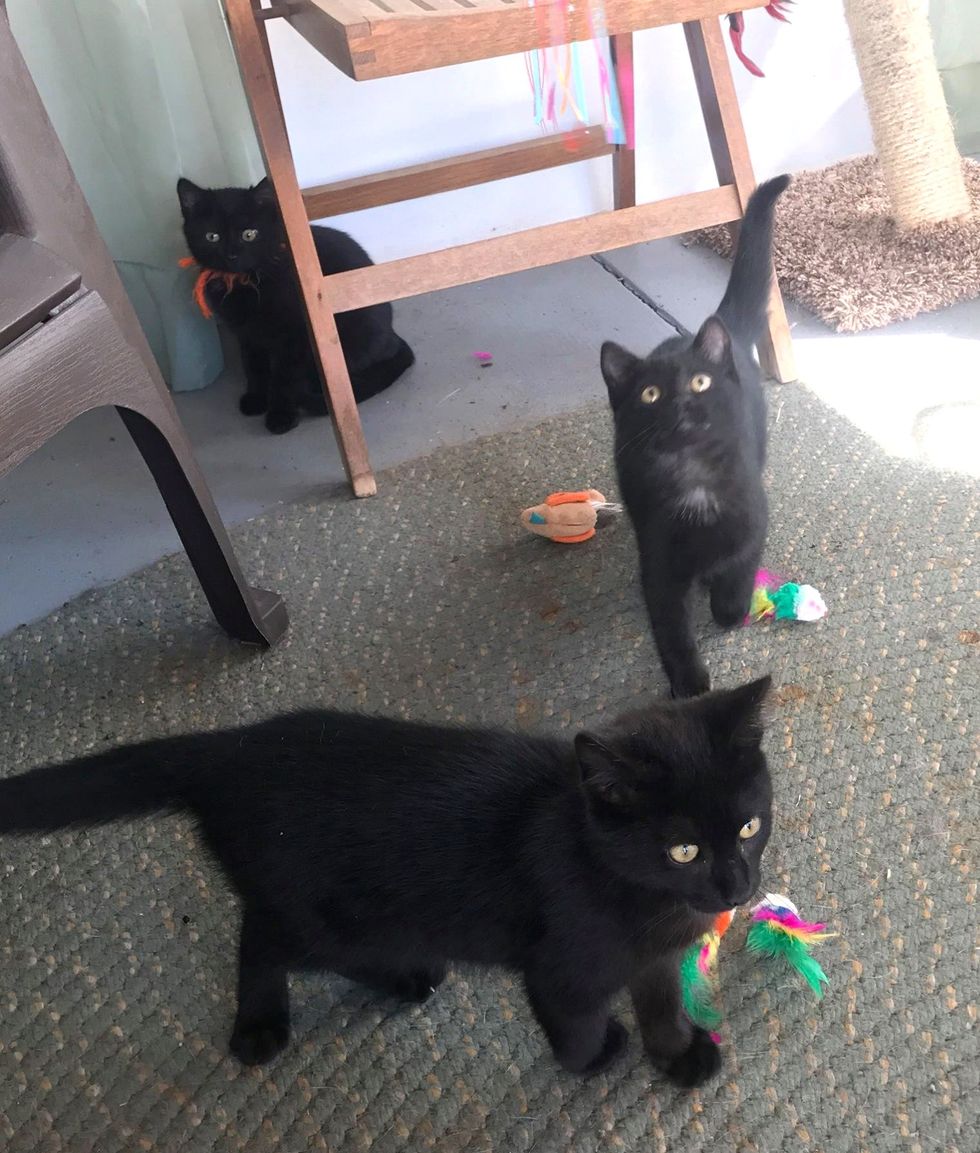 All three brothers reunited!Animal Alliance of Greater Syracuse
Knowing that a mother cat was possibly still roaming, rescuers continued their search. A week later, they got the cat mama (named Ava) and helped her find a loving home.
Lauren Keeler and her husband, then fiancé, learned about the kitties' saga and decided to meet them. Omar was adopted a few days before they arrived, so the couple and the two remaining brothers had a meet-and-greet at the rescue.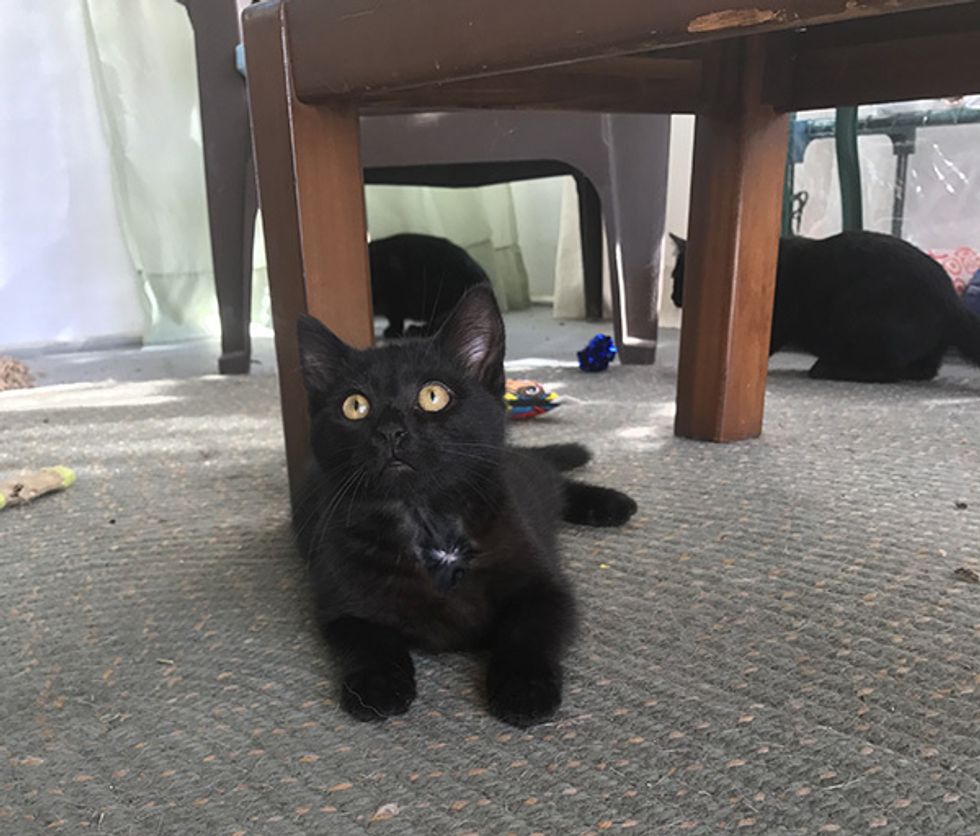 Animal Alliance of Greater Syracuse
"They started off scared of us and hissed at us when we first met them, but we knew that they would come around," Lauren told Love Meow.

"We realized that two black, older kittens (they were about five months old) who were scared of new people would be difficult to get adopted, and we knew we had to take them both."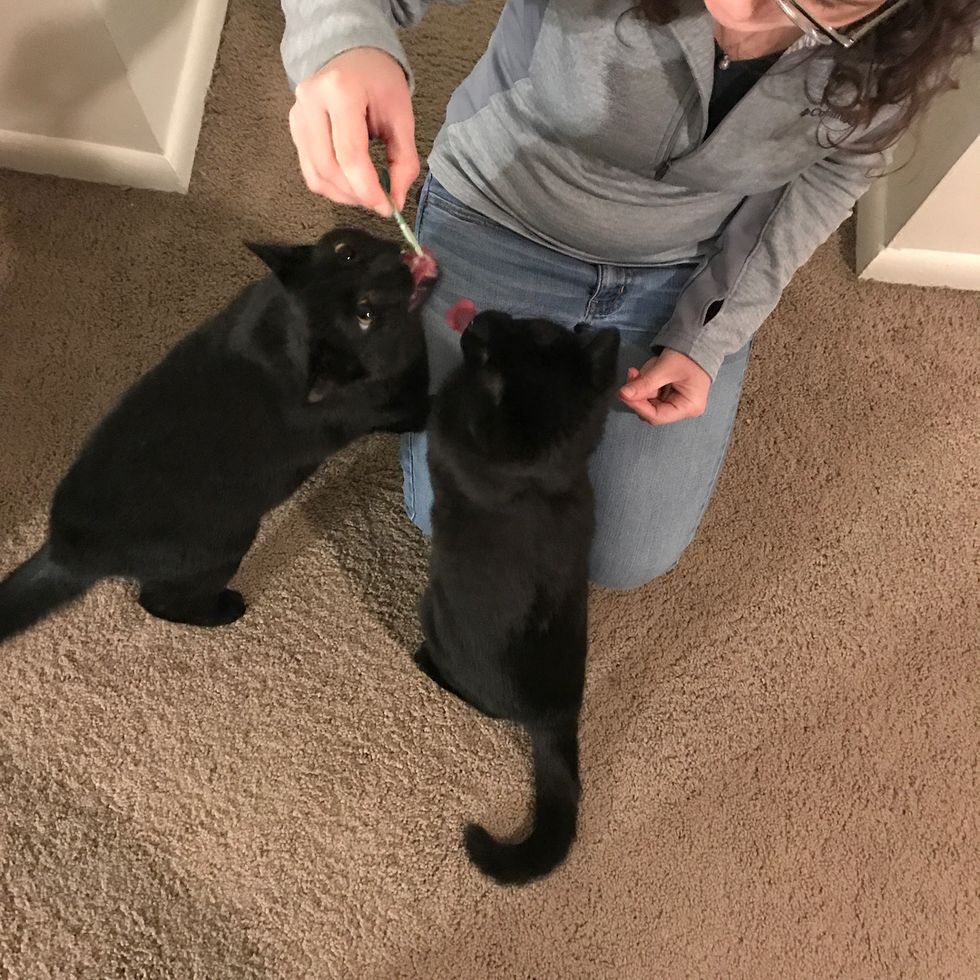 Lauren Keeler
Dunkin and Binx (formerly Stringer Bell) went to their forever home together.
"They recently turned one, and are such cuddly, sweet cats now! They are still a little scared at times, but have come so far since we met them."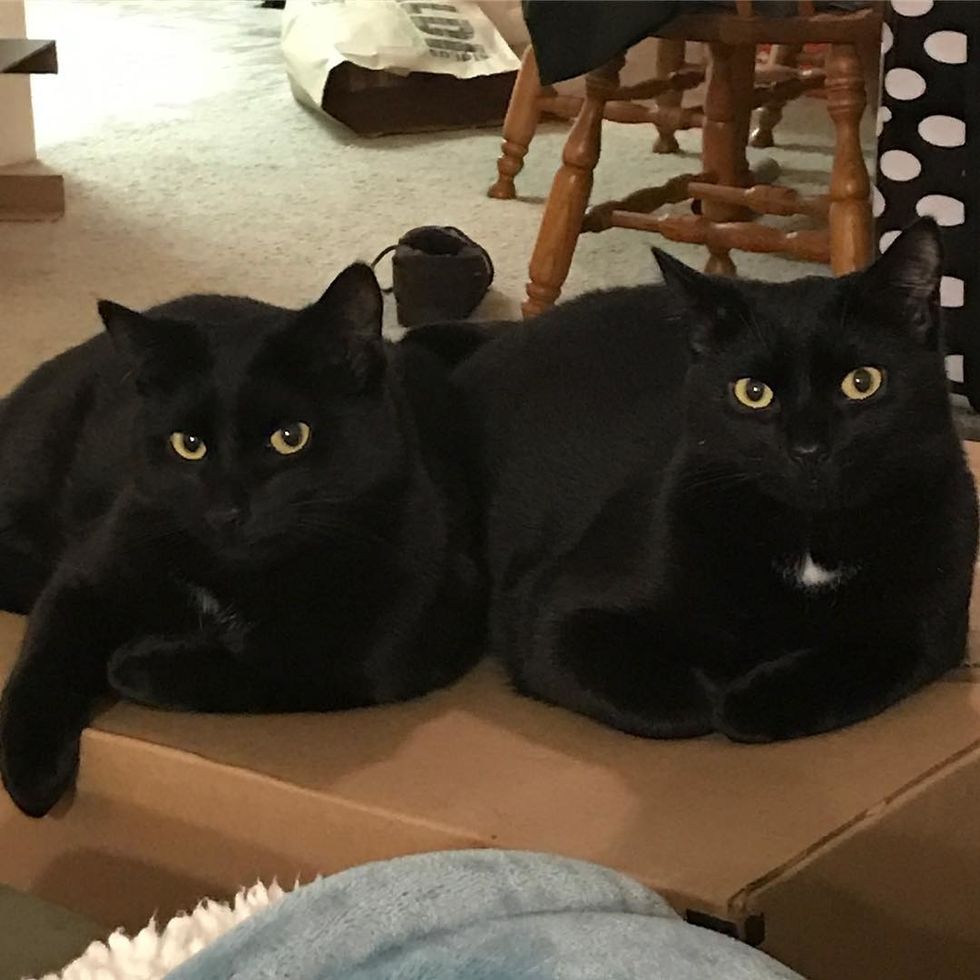 Lauren Keeler
All grown up now!
The two brothers have blossomed into gorgeous panther kitties!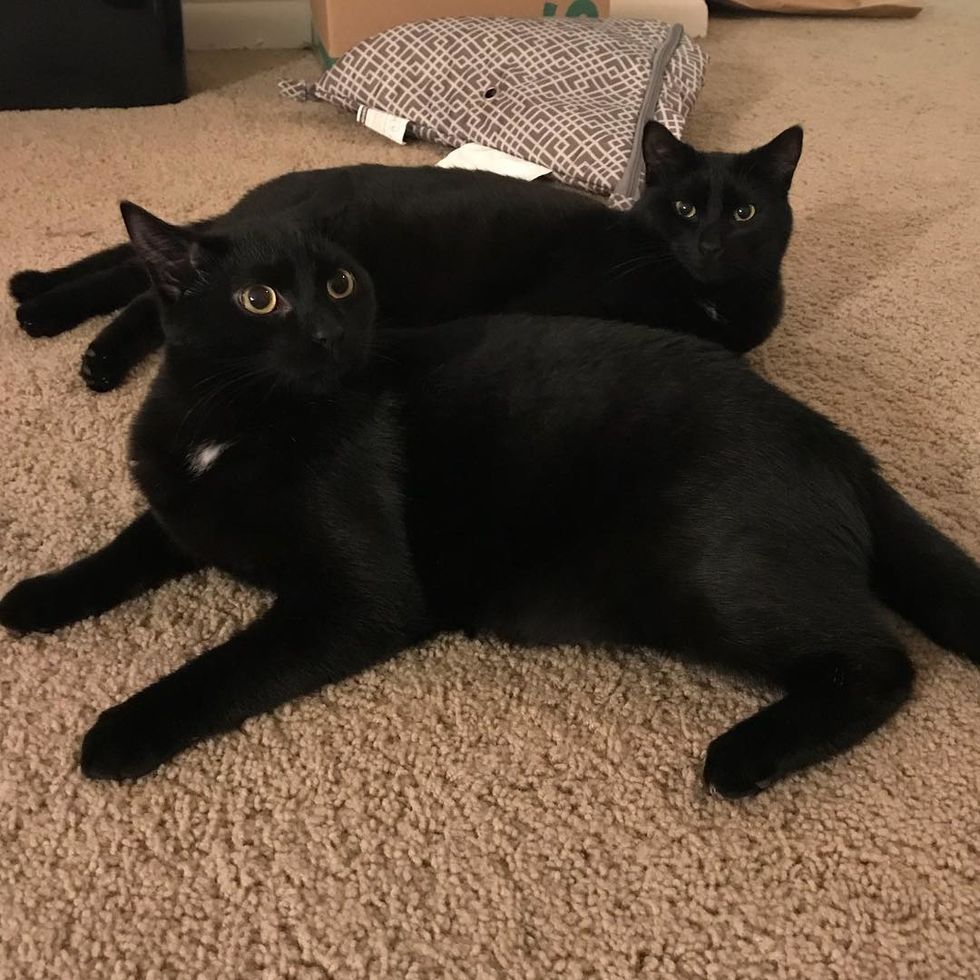 Lauren Keeler
When the couple first met Dunkin and Binx, they never expected them to become lap cats.
Look at them now!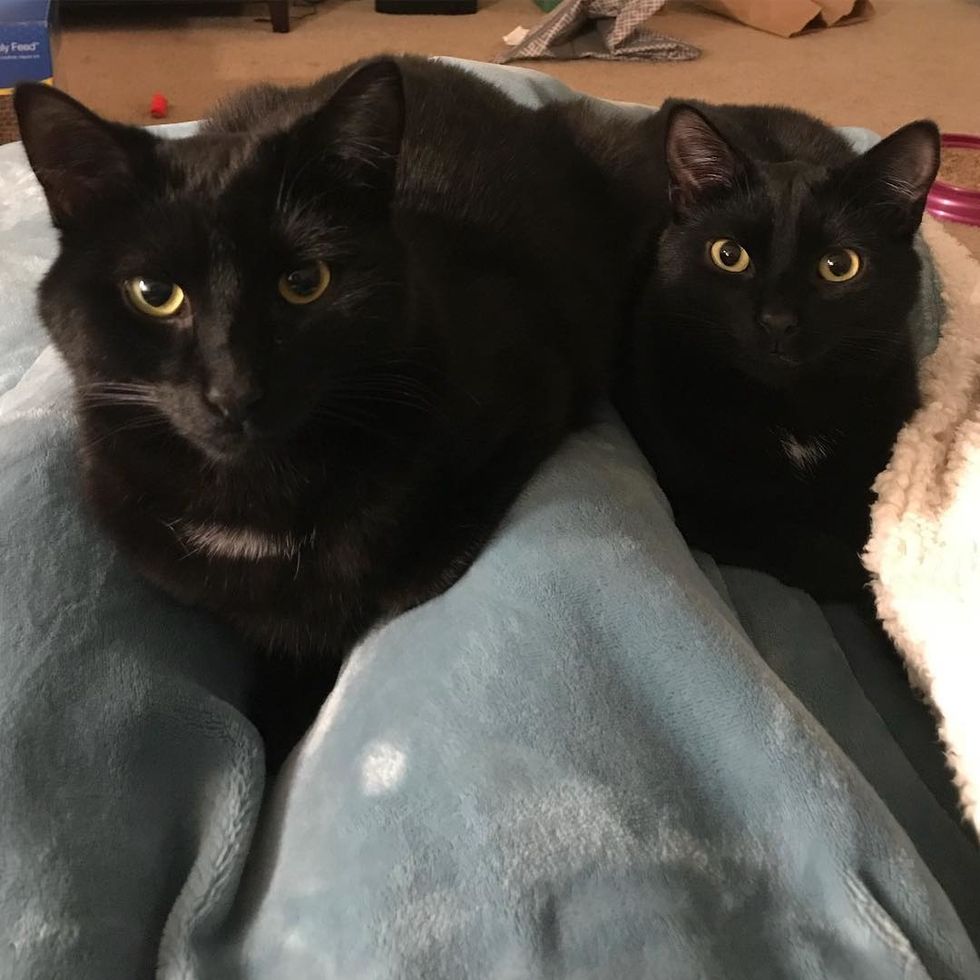 Lauren Keeler
Follow Dunkin and Binx on Facebook and Instagram. If you would like to support their rescue efforts, check out Animal Alliance and CNY Cat Coalition to see how you can help.
Dunkin the snugglebug!
Share this story with your friends.
Related story: Man Heard Chirps Under His House, Found Tiniest Furballs and Raised Them into Magnificent Cats