Kittens wobble everywhere they go and don't let anything stop them from having fun.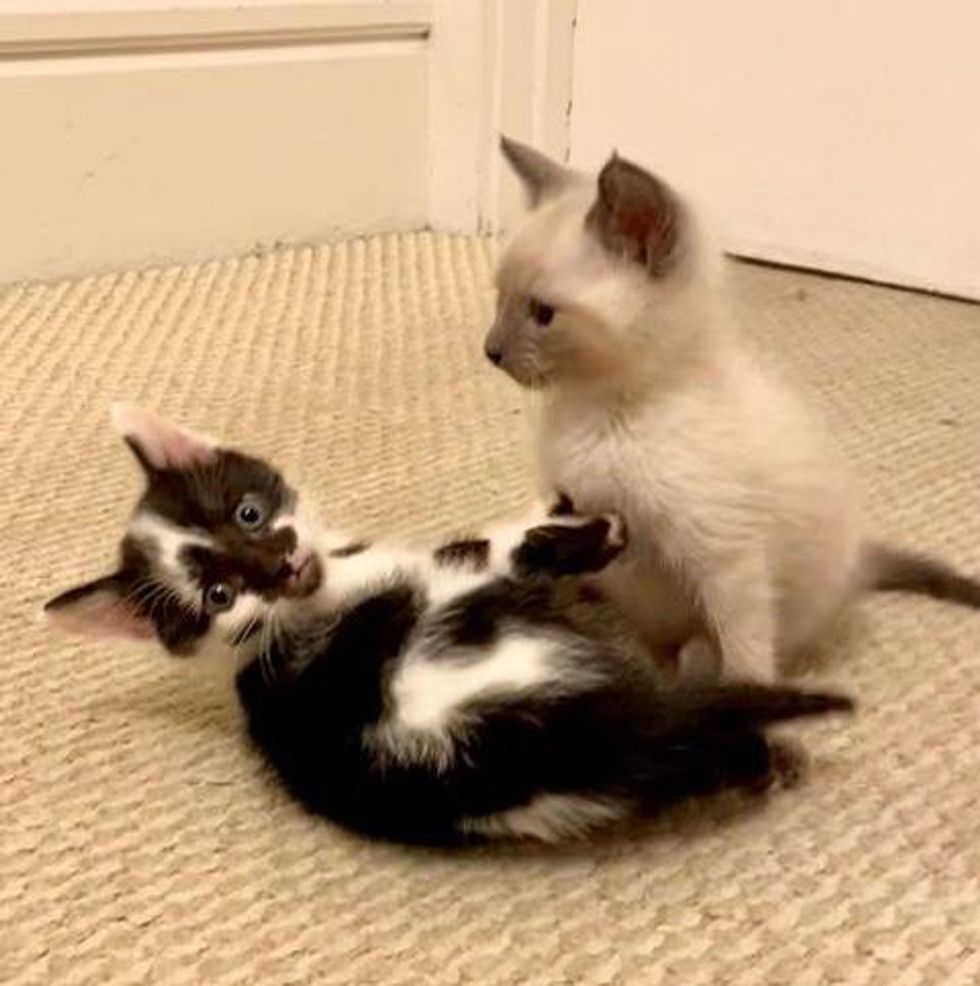 Riley and Barley the wobbly kittens@alealanicat
Last week, two kittens were brought into Oakland Animal Services in need of rescue. They were about 4-5 weeks old and both a bit wobbly. Shelter staff got in touch with Saving Grace Rescue in San Francisco that specializes in special needs kittens.
Amber Rose, the founder of Saving Grace Rescue, immediately offered to take in the pair and arranged for a foster home for them. Orlando and Heather, who volunteer for the rescue, stepped up to the plate.
"We picked up Riley (black and white) and Barley (Siamese) from Oakland Animal Services on Wednesday. It didn't take them any time to settle into their foster home," Orlando and Heather shared with Love Meow.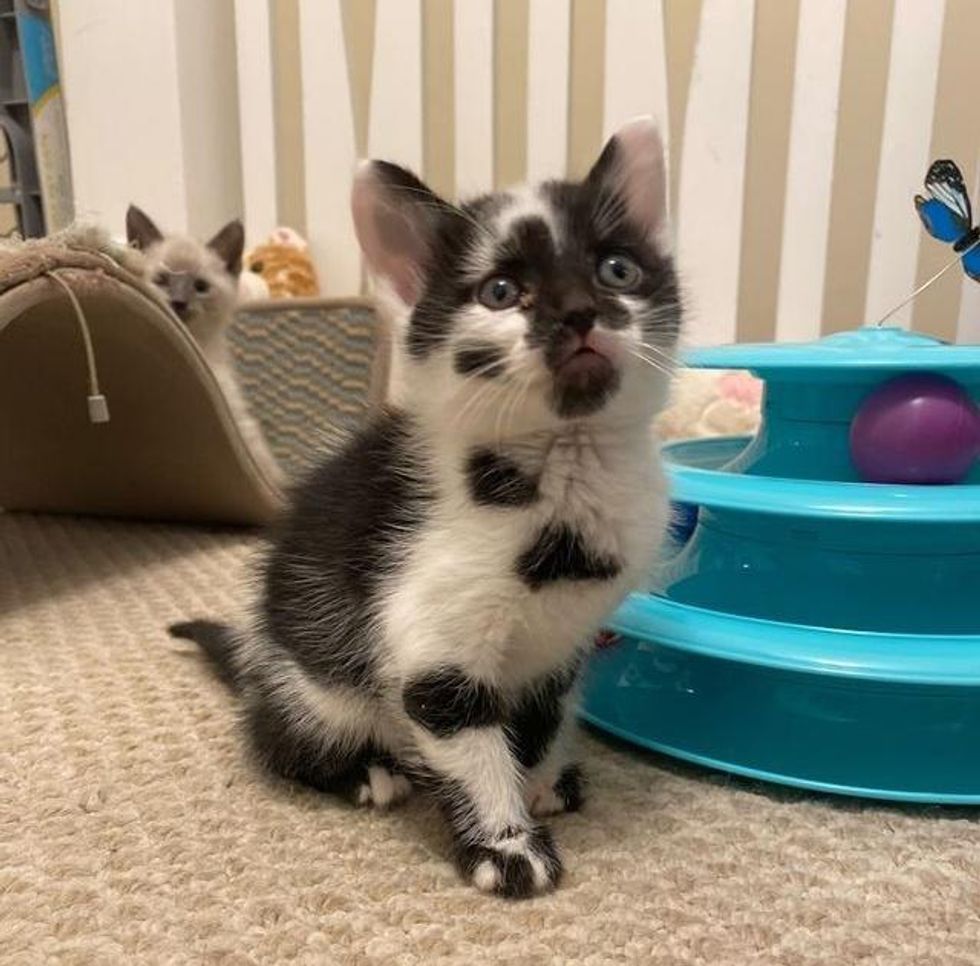 Riley the cow kitten@alealanicat
The kittens have cerebellar hypoplasia, also known as wobbly cat syndrome, a neurological condition in which the cerebellum is smaller than usual or not completely developed. It affects the cat's balance and coordination, but is non-progressive and doesn't cause any pain.
Within a day, the two kittens were showing more energy and increased appetite. Barley whose condition was more severe at the shelter, was already seeing improvement in his balance once he switched to a home environment.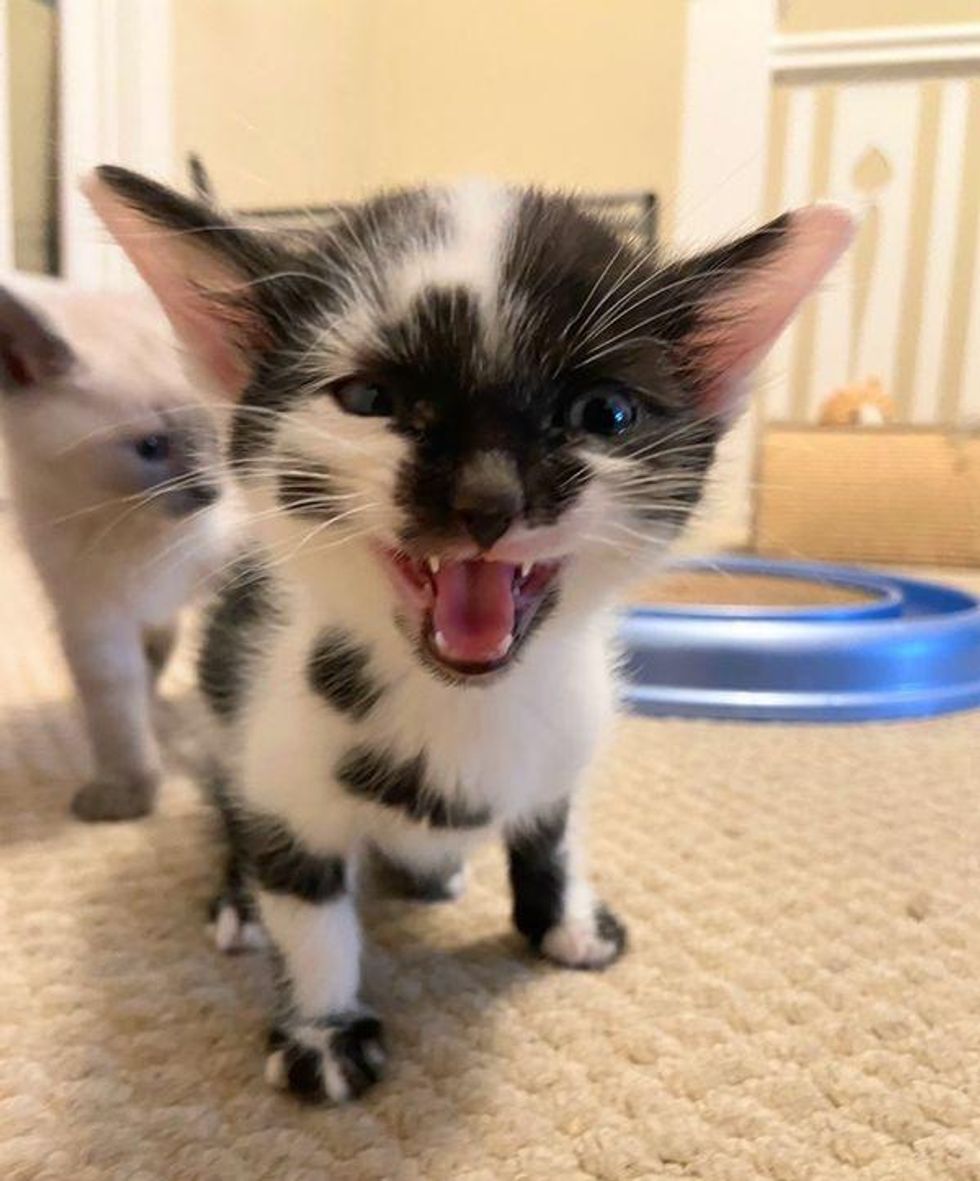 He has a lot to say@alealanicat
"Barley is always up for adventure and immediately started exploring. Of the two, he's a little more wobbly, but that doesn't stop him one bit," the foster family told Love Meow.
"He seems to especially like climbing on the scratching post. When he does slow down, he has a big purr."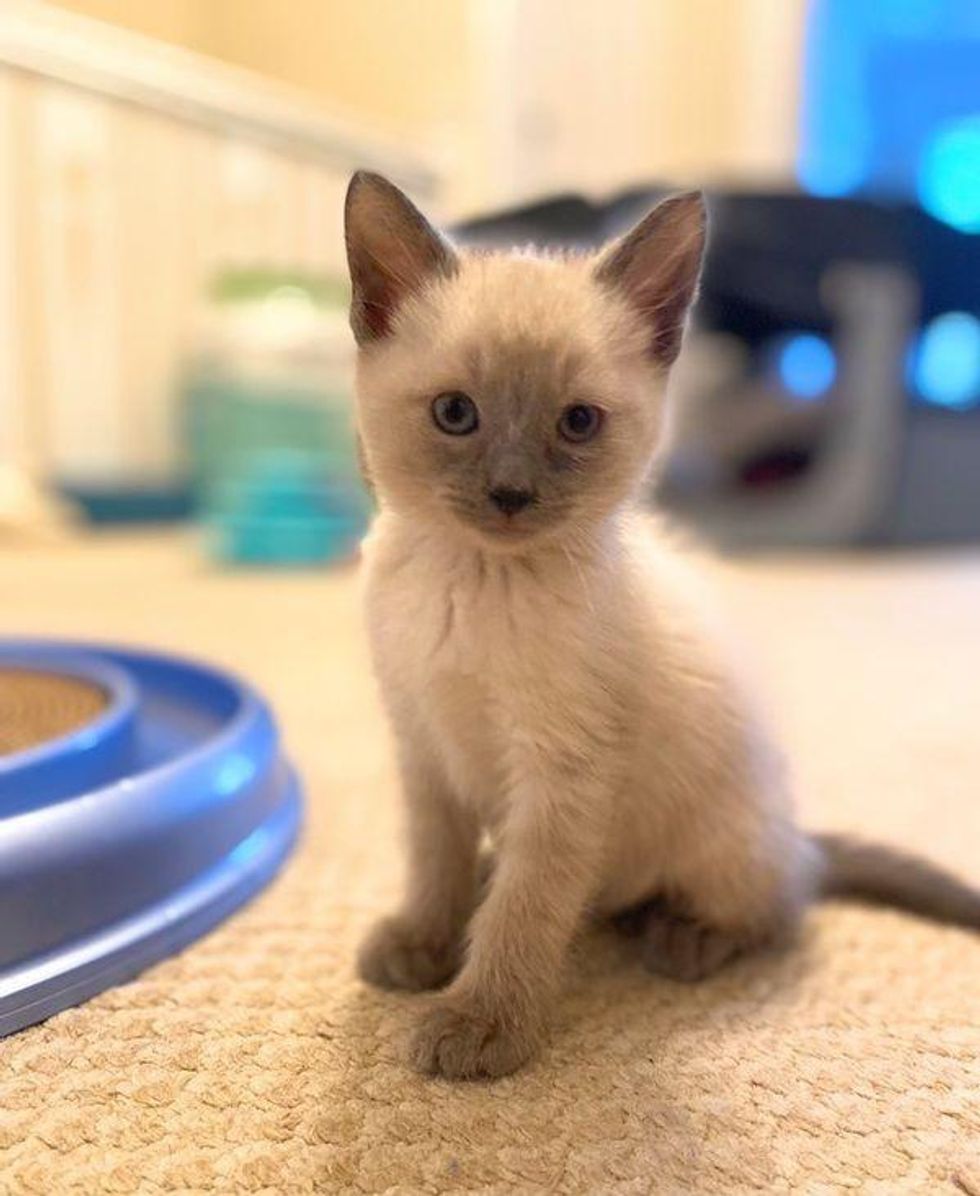 Barley the Siamese@alealanicat
Riley the cow kitty is the smaller of the two, but what he lacks in size, he certainly makes up for in sass. He doesn't hesitate to use his voice to demand attention from his people.
"He'll usually wait for Barley to explore something new and then join in playtime," Orlando and Heather shared. "When play time slows down, Riley is the first to crawl into the humans' laps for snuggles, and he loves ear scratches."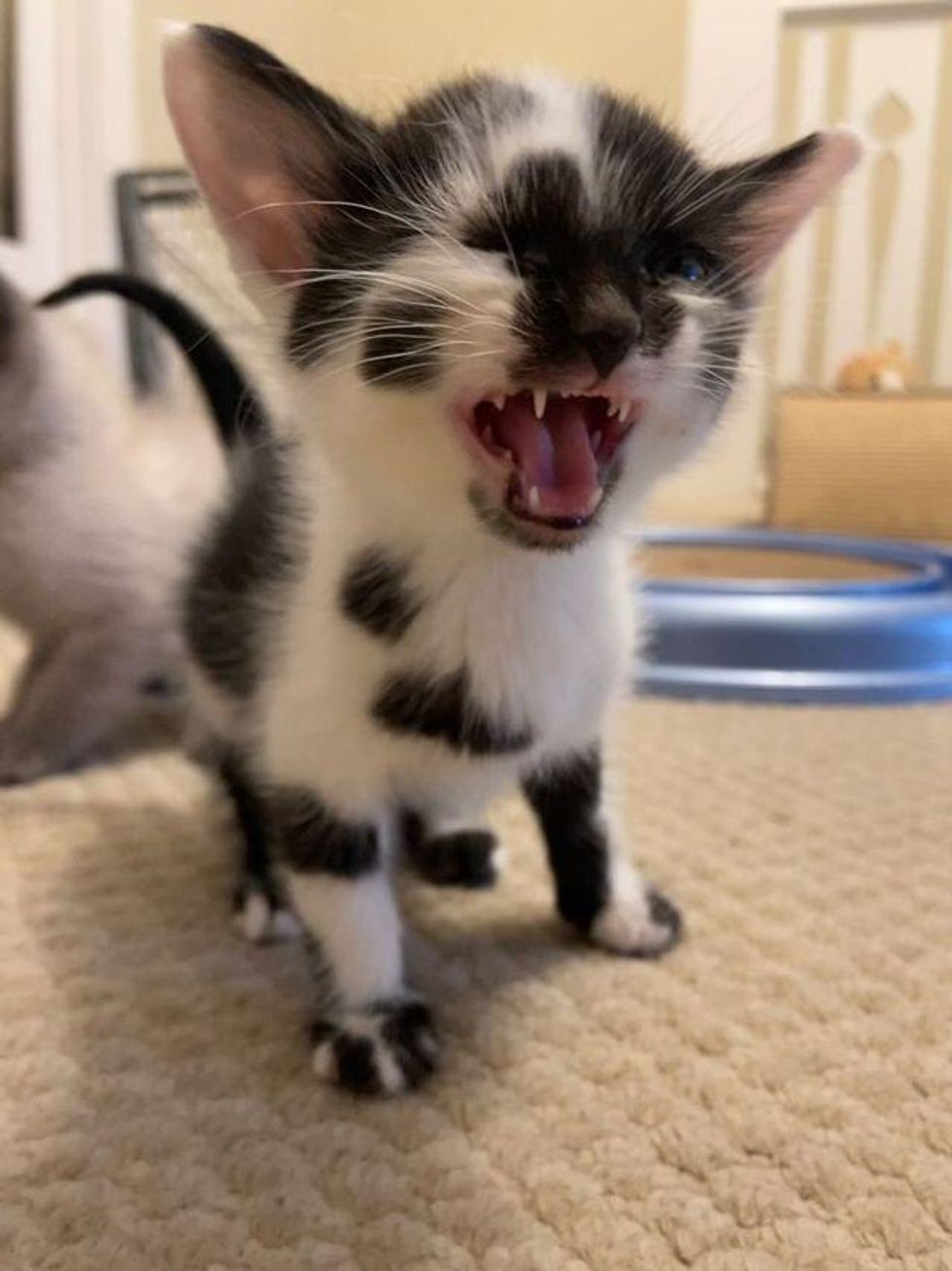 @alealanicat
The feline brothers tackle each meal with their voracious appetite. They use the litter box like champs and have figured out how to play with an assortment of cat toys. They hone their feline skills with play and lots of wrestling.
Watch Riley and Barley the kittens in this video:
Riley and Barley the wobbly kittenswww.youtube.com
Riley and Barley may take a tumble but they get right back up on their feet and continue romping around without a care in the world.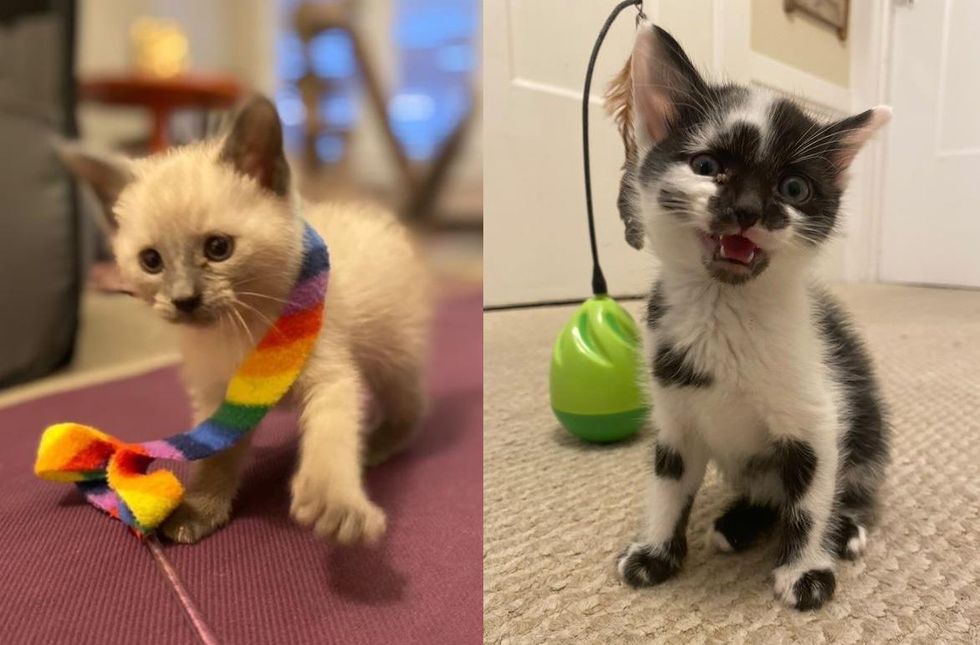 @alealanicat
In just a few days in foster care, the two kittens have had the run of the foster room. Being a little wobbly doesn't deter them from enjoying life.
As soon as they spot a new toy, they are on the prowl to get it.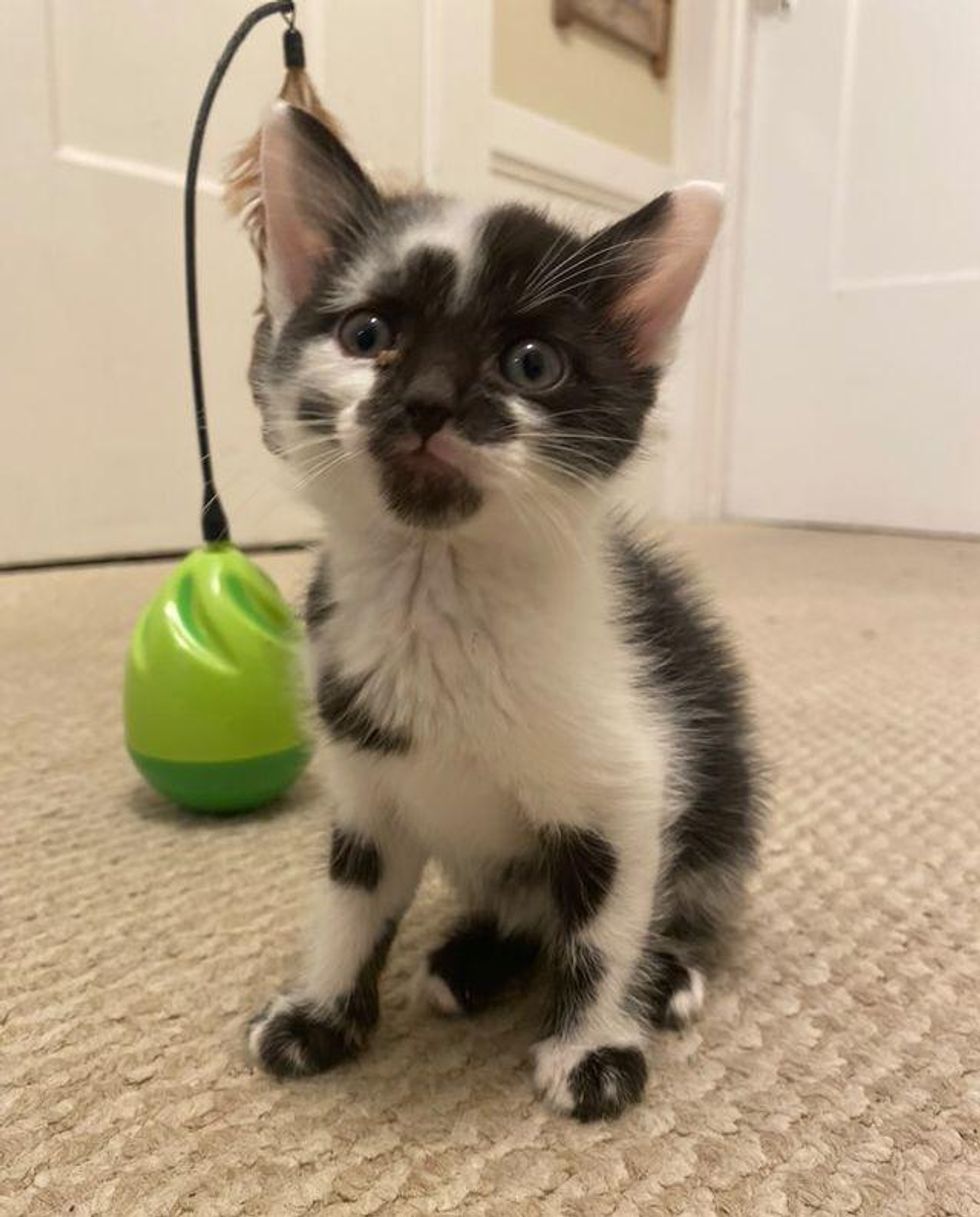 @alealanicat
"Riley is only about a pound. Barley is almost 100 grams bigger. They've both been sleeping and eating well. Both definitely have a strong will to live and seem to take being a little wobbly in stride."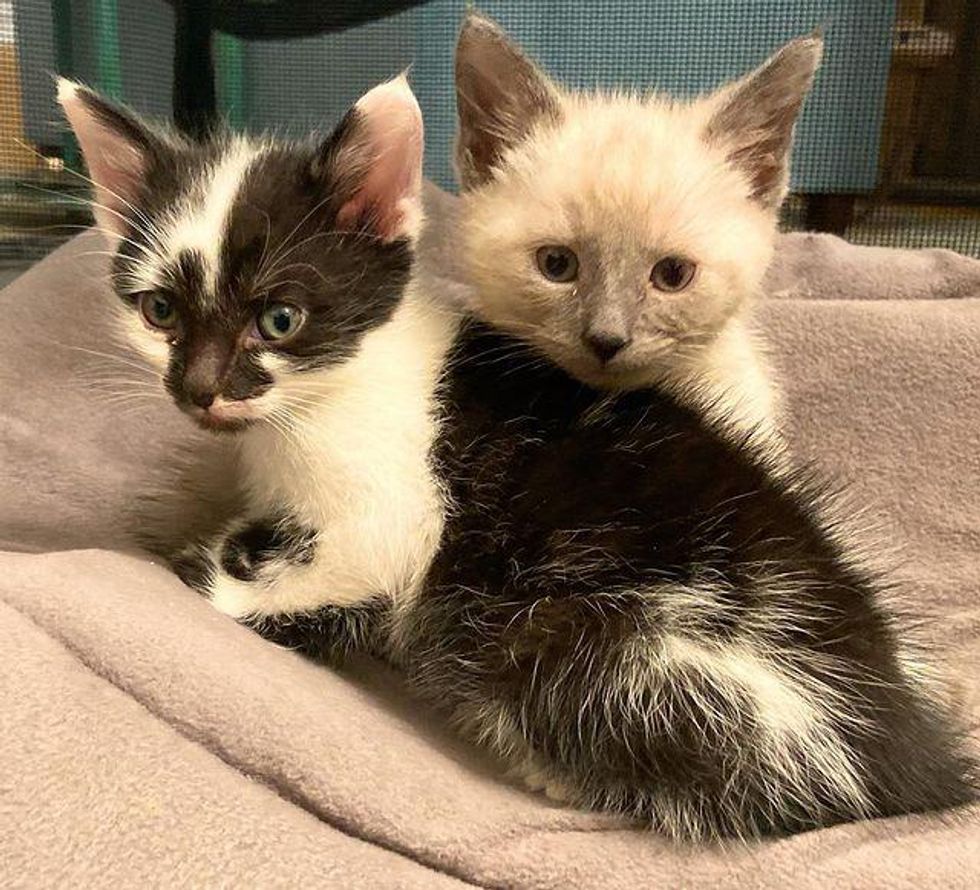 @alealanicat
The feline brothers are thriving together and hope that someday they will find a forever home that will adore them and their little quirks, as they are perfect in their own ways.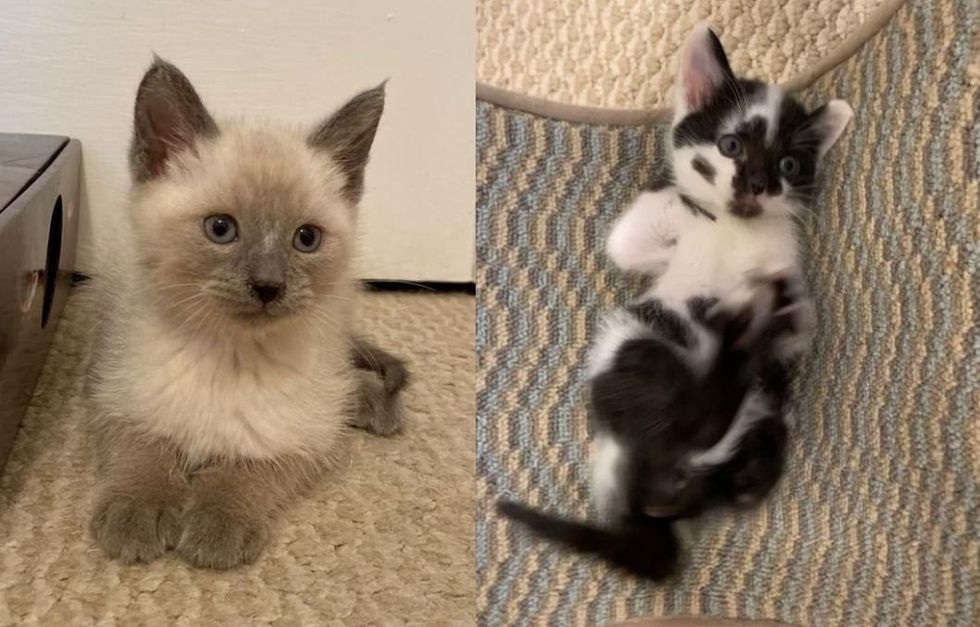 @alealanicat
Share this story with your friends. Follow updates on Riley and Barley on Instagram @alealanicat. Follow Saving Grace Rescue on Facebook and Instagram @savinggracerescue.
Related story: Kitten Found in a Bush, Picks Puppy to Be Her Family and Decides to Adopt Him Herself