They give their cats a box and a pingpong ball. The kitties turn it into a feline soccer game. There's only one rule in this game that is the kitties don't have to follow any rules.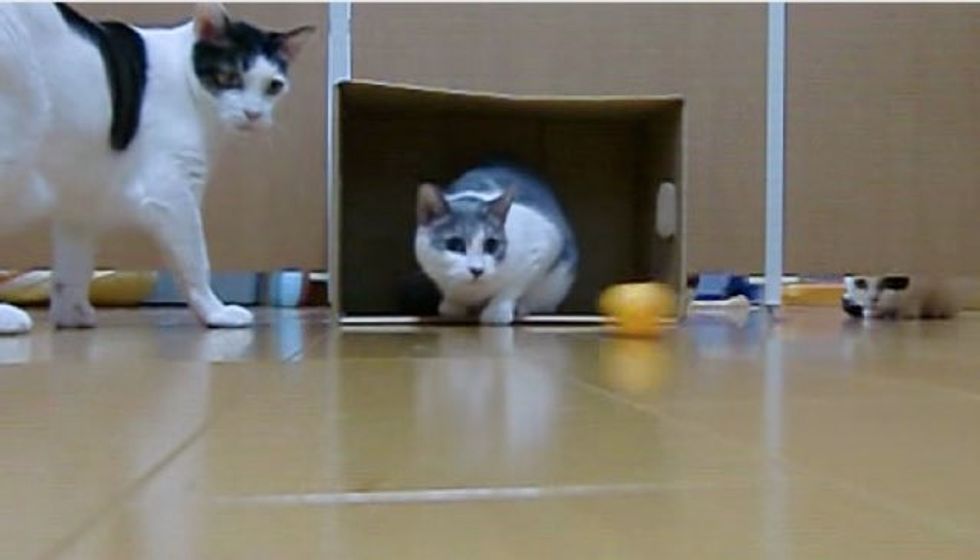 There are more than 10 cats living under the same roof and once they receive the box and the pingpong ball, these rambunctious kitties instinctively fill in the positions of a soccer team and start playing ball. One of the kitties becomes the goalie, one becomes a defender and the rest try to score.
The black and white kitty dribbles the ball into the box!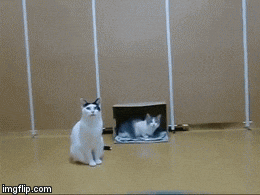 Here's a successful save from a penalty kick!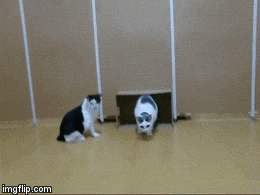 The goalkeeper gets a paw from a player on the sideline.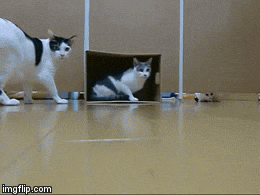 Watch the full video here:
Cats are natural goalkeepers!