Every time they weigh their bearded dragon, their kitty hops into the scale and goes on a snuggles fest with his hairless friend.
"I was trying to weigh my bearded dragon, and then kittie comes along," RL Dragons said.
[Scroll down for video]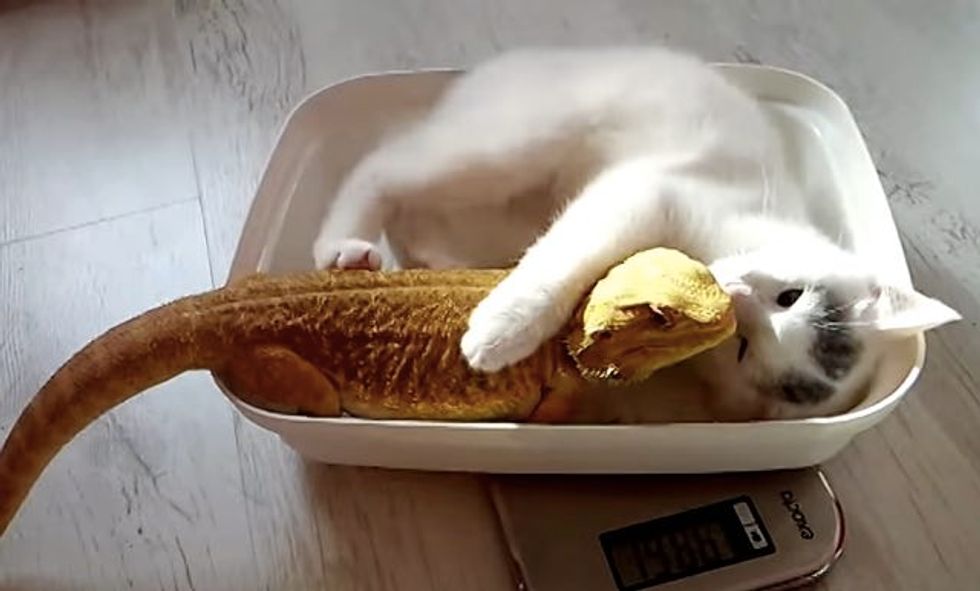 Kitty wants to snuggle and play with his fur-less buddy.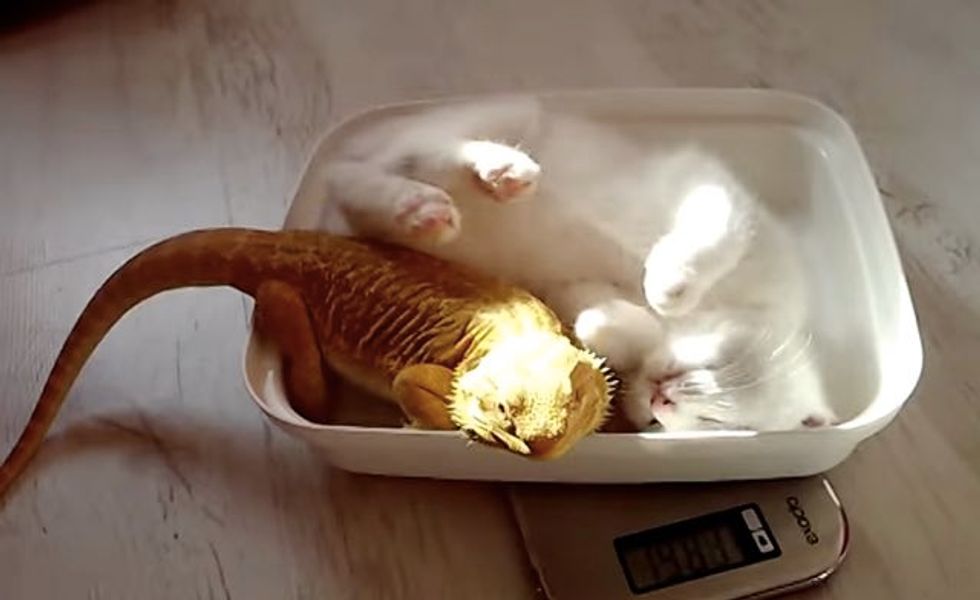 Watch the full video here: