It's amazing how an idea, triggered by one simple question from a 12-year-old, can come full circle. As my business partners' family was nearing the exit after their first tour at Big Cat Rescue in Tampa, Florida, his son asked, "Dad, you already make products to help dogs, why can't you also make products to help the Tigers?" He told him it was a great idea – but why stop there? Let's create products that help make cats of all sizes happy – and their owners too!
The idea became H3 Essentials' new line of cat treats – They're 100% US made, grain-free, all-natural and good for kitty dental hygiene. Available in a variety of flavors, every online purr-chase of these treats helps support Big Cat Rescue. Check them out here>> http://h3essentials.com/collections/little-cats-helping-big-cats?afmc=1e
Big Cat Rescue was a big part of my life and still is, I was the videographer there for 7 years and I literally made hundreds of BIG cat videos, we were also living at the sanctuary when a tiny 6 week old kitten came into our lives who we later named Cole. It still amazes me that wild big cats like lions and tigers can be legally kept as "pets" and bred constantly for their cubs to be exploited in roadside zoos and parking lots, Big Cat Rescue is leading the way in stopping this abuse with their legislative work and also provide a permanent home to over 8o exotic cats.
You can read more about my journey to becoming a "Crazy Cat Guy" here: CAT MAN CHRIS
These treats are Cole & Marmalade approved, grrr-eat nutrition and they help an accredited non-profit sanctuary with their mission, we hope you consider trying them for your kitties at home to help the BIG cats at the sanctuary :)

#TreatTheirWildSide and #LittleCatsHelpingBigCats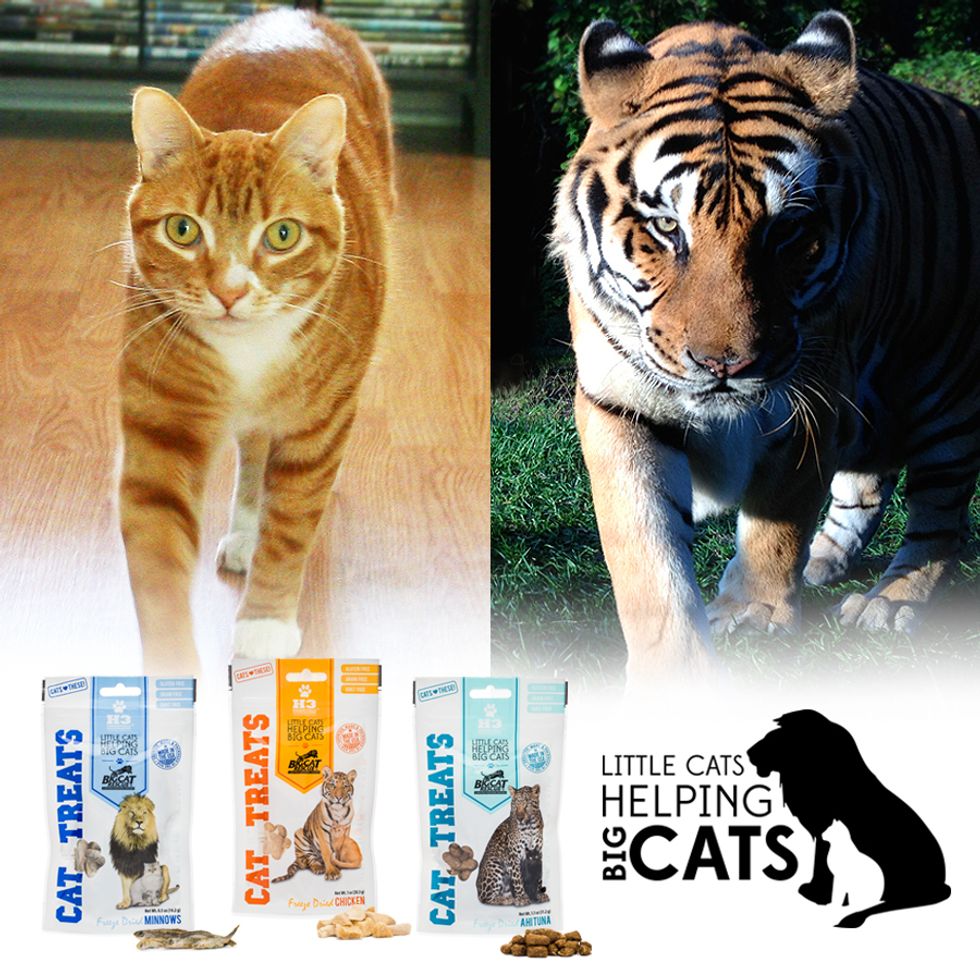 A cat is a cat is cat!
Thanks Fur Reading! :)