This kitty shows incredible motherly instincts when she hears her baby brother cry. She jumps onto the bed and curls up next to him while talking to him softly to comfort him.
[Scroll down for video]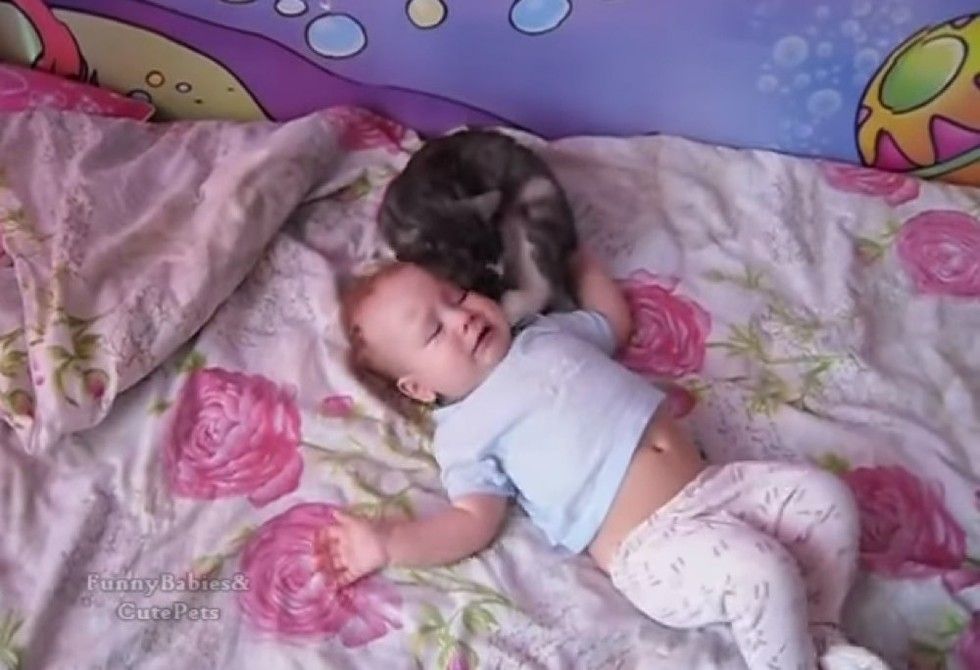 YouTube
The crying baby can't help but calm down after having a fur buddy snuggle next to him and whisper into his ear as if she's saying to the baby: "You are ok. You are ok."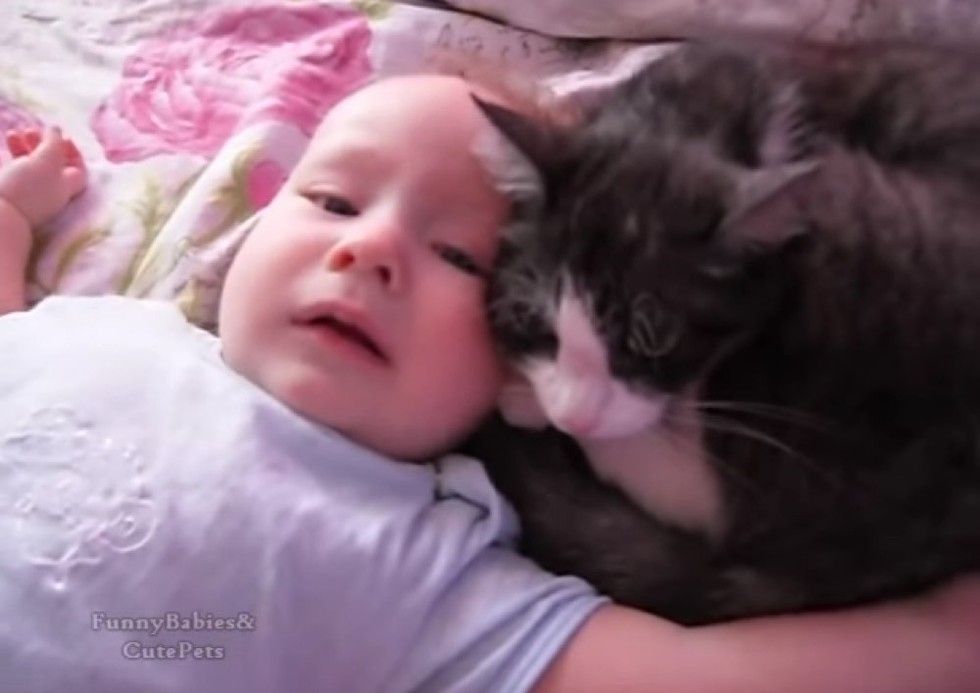 YouTube
Watch the full video here:

These cats also adore their little baby brothers and sisters.