A tiny tabby boy was found curled up on the side of a road, when a policeman spotted him. The man wouldn't leave the kitten without finding him the love and care he deserved.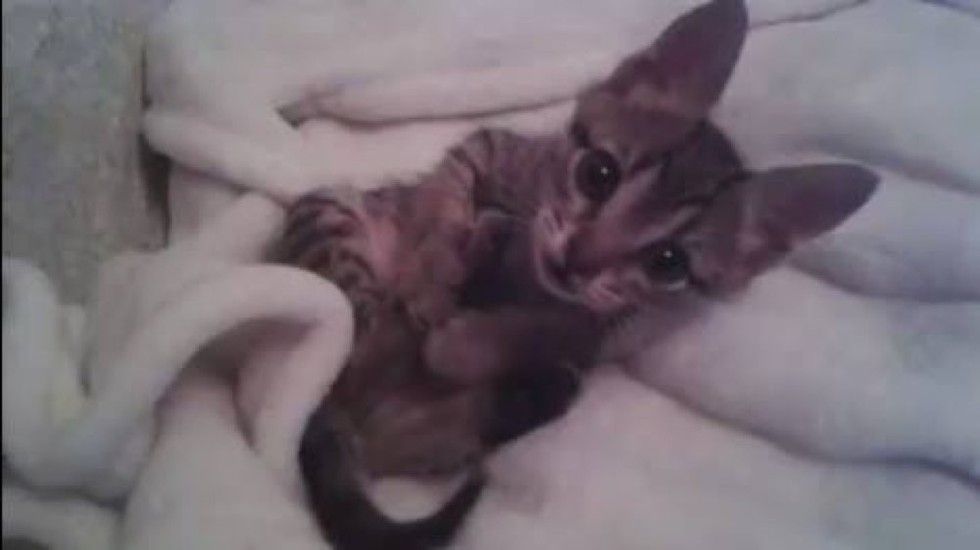 Courtesy of Ossie Sharon
"I occasionally volunteer for an animal shelter, including foster care and weaning for adoption. I got a call that a policeman had found an abandoned kitten crumpled up on the side of the road and needed to find a carer for him," Ossie Sharon told Love Meow.
He kept the kitten with him while searching for a person who would be able to give the little tabby the best care. That's when he found Sharon.

" (It was) love at first and every ensuing sight."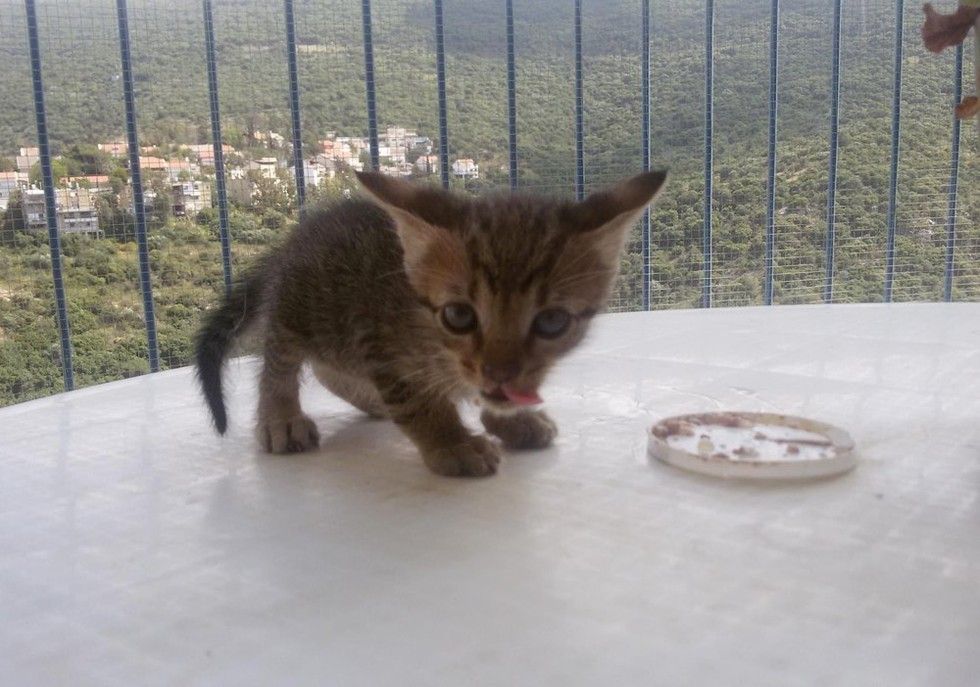 Courtesy of Ossie Sharon
"I agreed to fostering, and the little hiccup of fur was delivered to me. I wrapped him up in a blanket and fed him, and fell in love. When my boyfriend got home, he found little Scamp sitting on the sofa, and the expression on their faces said it all."

They bonded instantly when they met.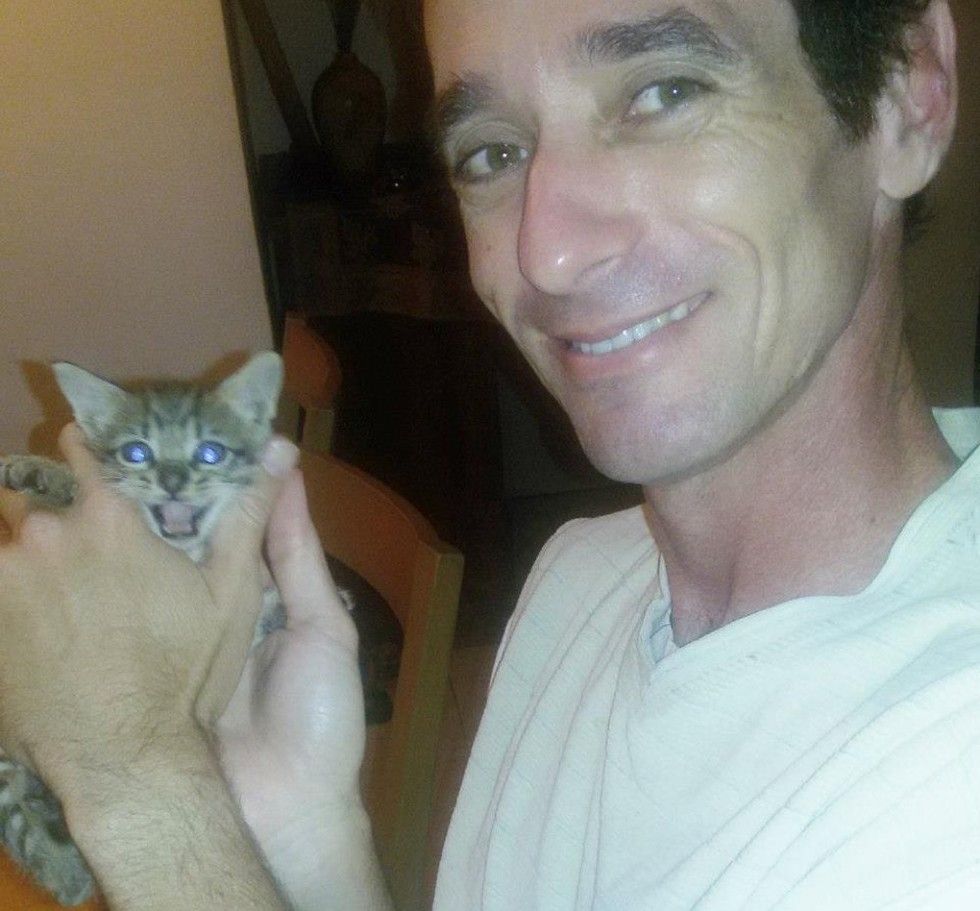 Courtesy of Ossie Sharon
"After a few days of going bonkers together, we made it clear to the shelter that Scamp was not available for adoption. He instantly connected with our other cats and had an amazing influence on them, including calming the nerves of some of our wackier ones."
Scamp wolfed down the food after the rescue.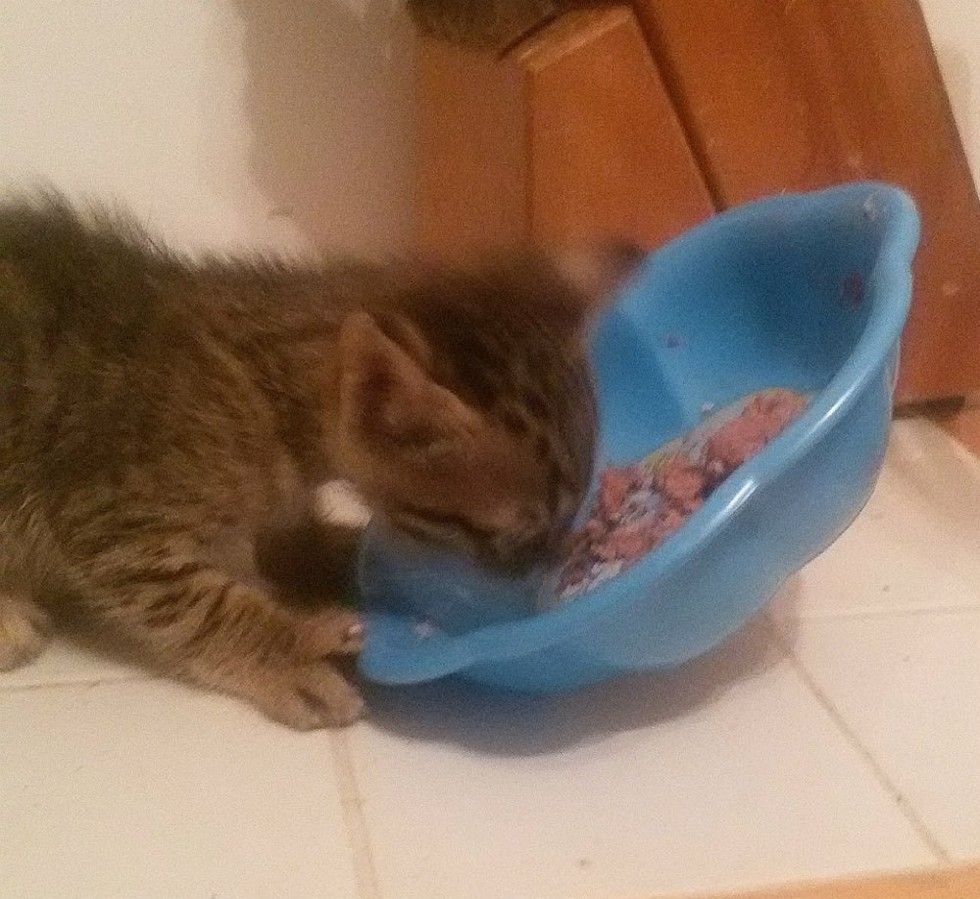 Courtesy of Ossie Sharon
They gave him a soft blanket to snuggle in. He loved it!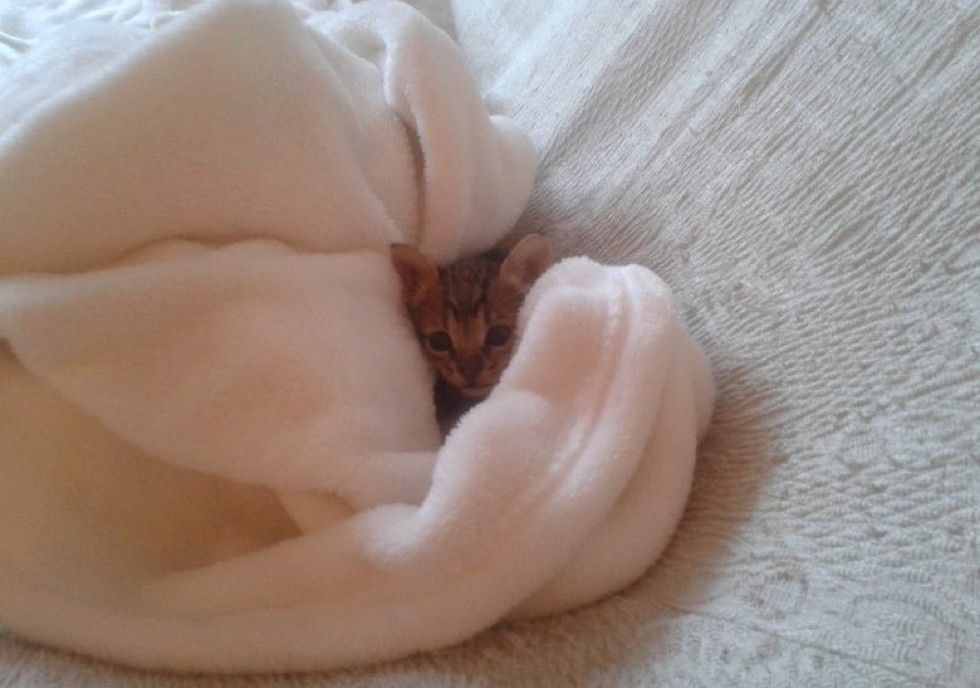 Courtesy of Ossie Sharon
It's his blanket now.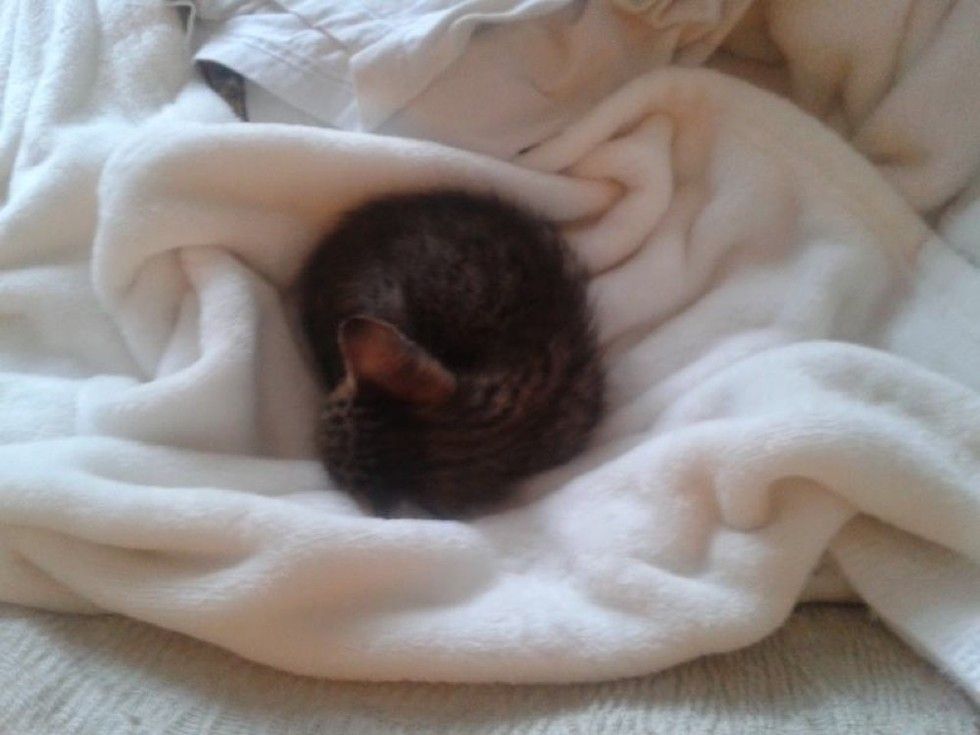 Courtesy of Ossie Sharon
Scamp giving his forever human mom a kiss for saving his life!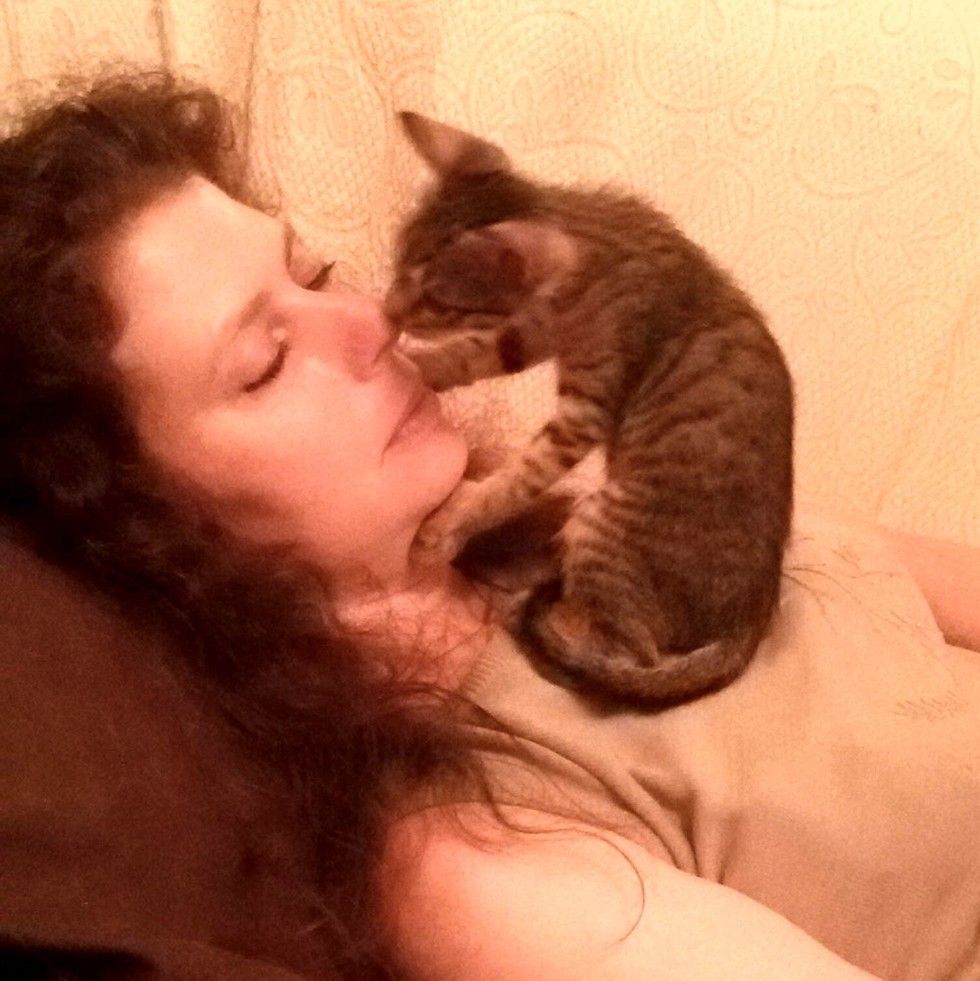 Courtesy of Ossie Sharon
"He has grown to be a big boy who resembles the serval I always wanted, and sleeps with us every night. Daily my boyfriend and I count our blessings that he came into our lives."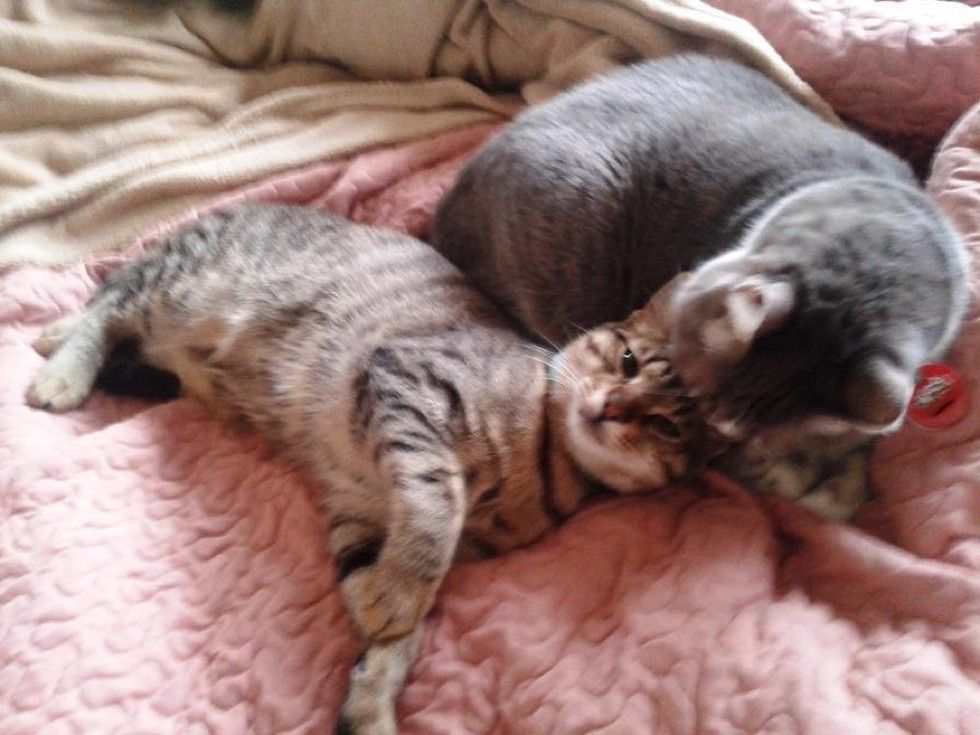 Courtesy of Ossie Sharon
A typical night, Scamp snuggles with his human mom and his feline siblings.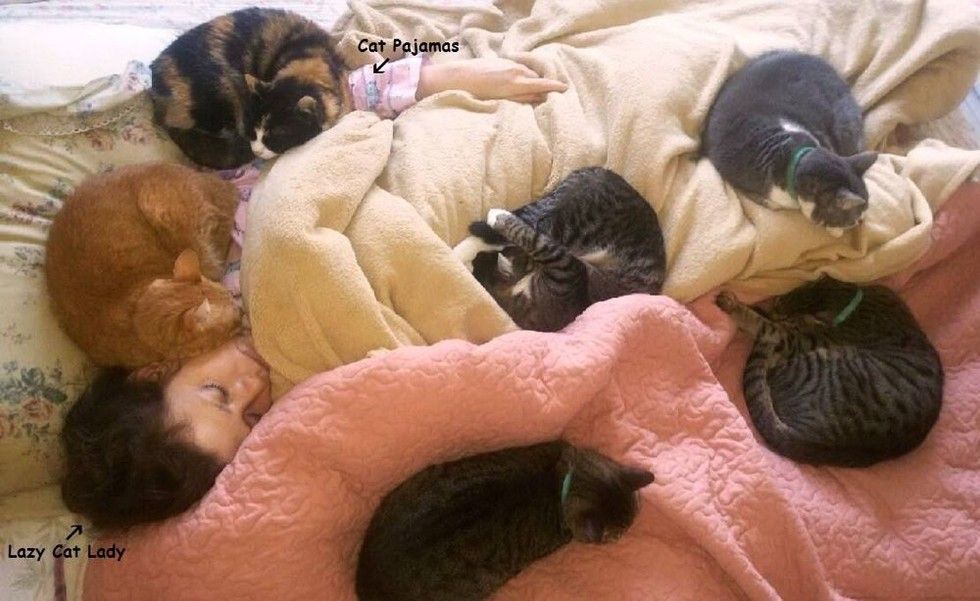 Courtesy of Ossie Sharon