Remember the man who built a shelter for a cat that was left out in the cold in his neighborhood? Not only did the kitty start using the shelter, but also accepted the man's offer to help him find a forever loving home he so deserves.
Meet Waffles!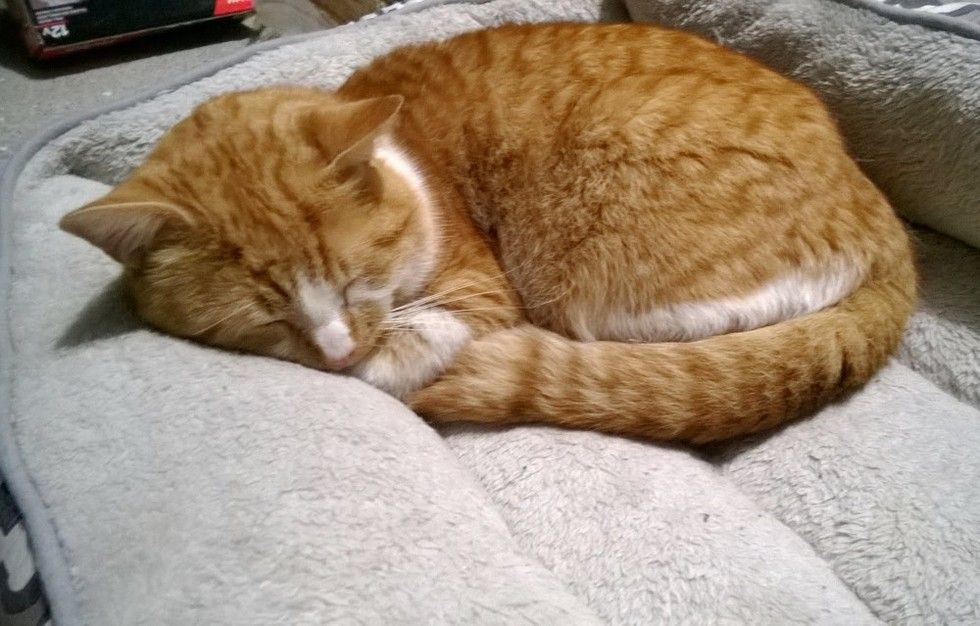 Courtesy of Justin
Justin first spotted the cat roaming around outside all night long by himself. As a volunteer of Berea Animal Rescue Friends, a no-kill shelter located in Berea, Ohio, he knew he had to do something to help the little guy cope with the unrelenting cold.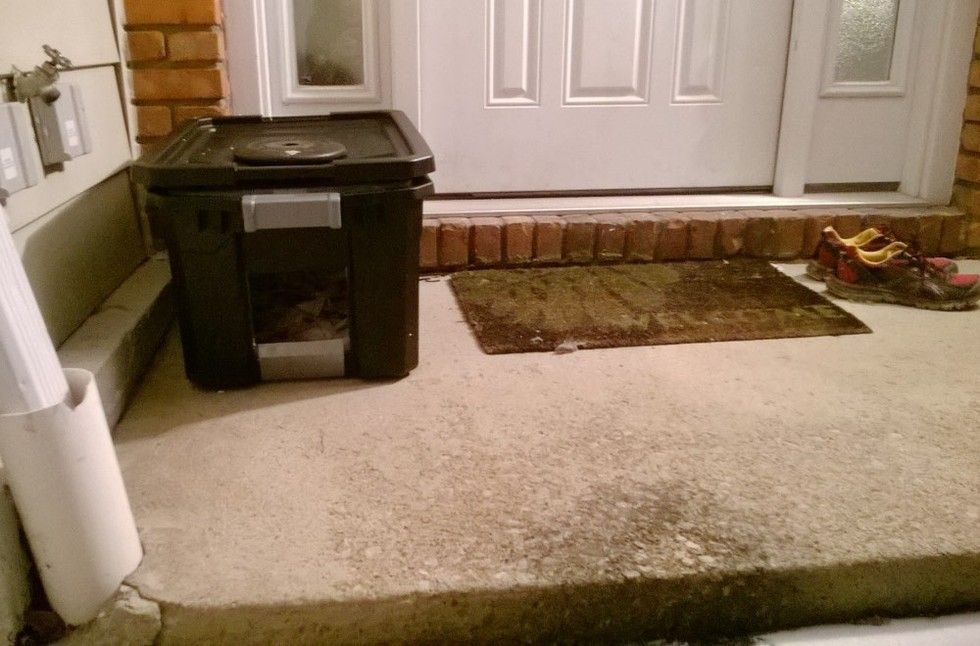 Courtesy of Justin
He started feeding the cat and put together a shelter with insulation in between so the kitty could have somewhere to huddle for warmth. Then one day, he saw what he'd been waiting for...
The ginger boy was using the shelter he built for the first time. It gave him hope to know that he would be able to help the kitty and change his uncertain future.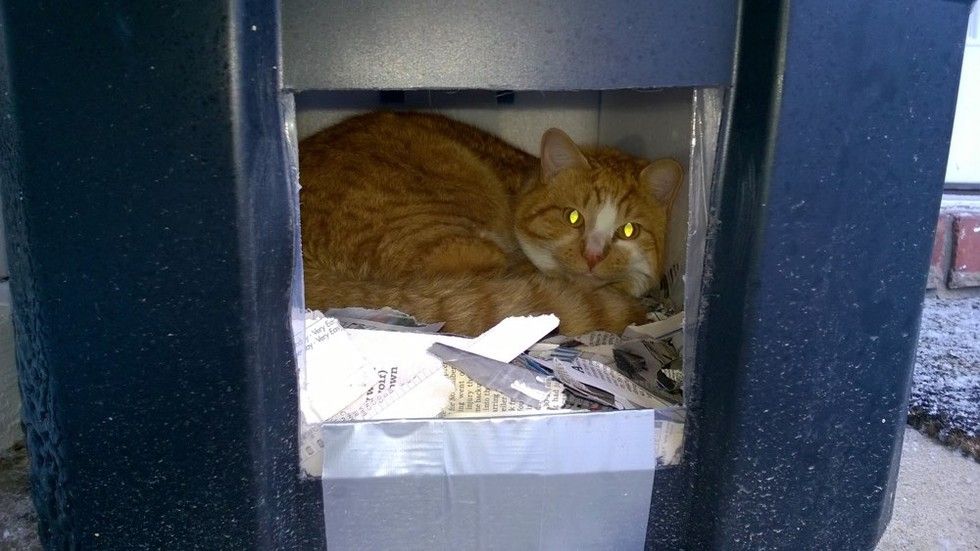 Courtesy of Justin
Justin used the power of community to look for a family that would give the kitty, he named Waffles, unconditional love. He shared his story on reddit and that's when Dan saw the photo of Waffles who has the uncanny resemblance of his childhood cat. "He reminded me so much of my childhood Otter. I was committed. And my wife immediately fell in love when I sent her the picture as well," Dan told Love Meow.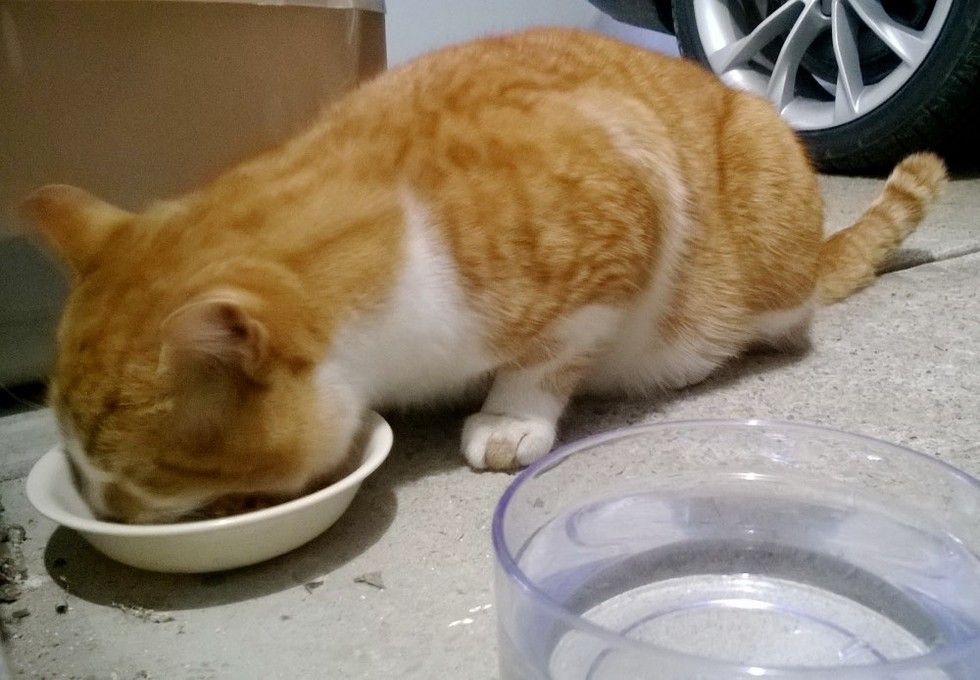 Courtesy of Justin
They live 2 hours from where Waffles was rescued. With help from the reddit community, they were able to arrange pickup and a ride to get Waffles to his new home.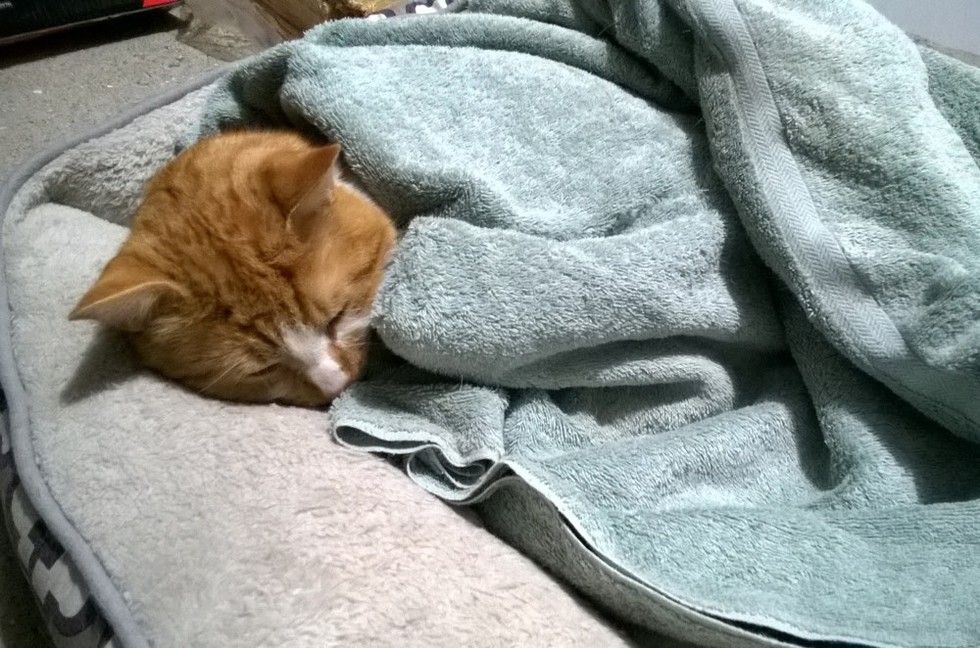 Courtesy of Justin
It was bitter sweet for Justin (who has 6 rescue cats of his own) to send Waffles off to his new home.
"I really miss him. It's nice feeling needed and he was a sweetheart. It was hard giving him up," Justin told Love Meow.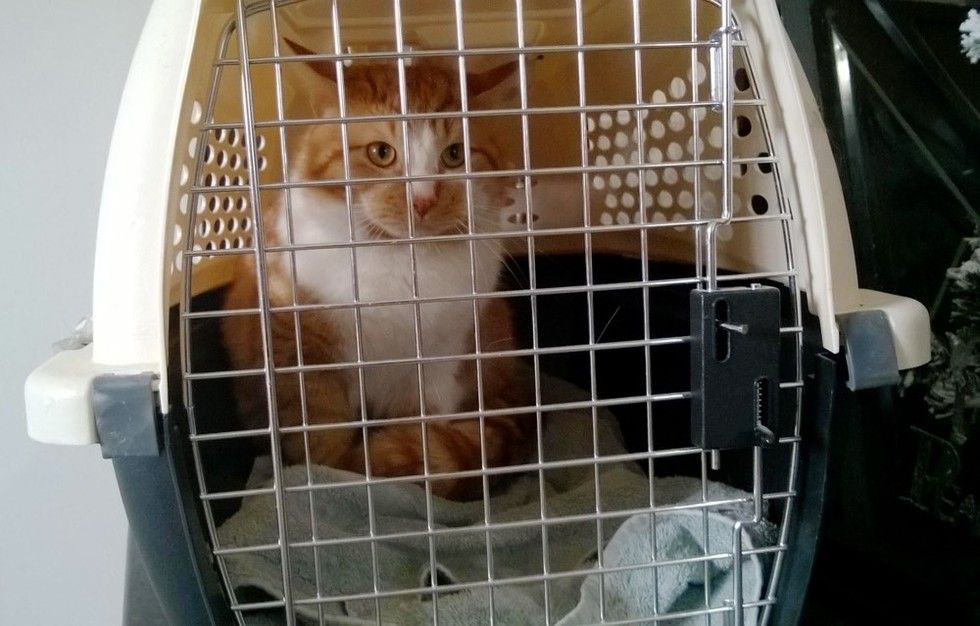 Courtesy of Justin
Waffles on his way to his forever home! "Starting the trek from Cleveland to Columbus."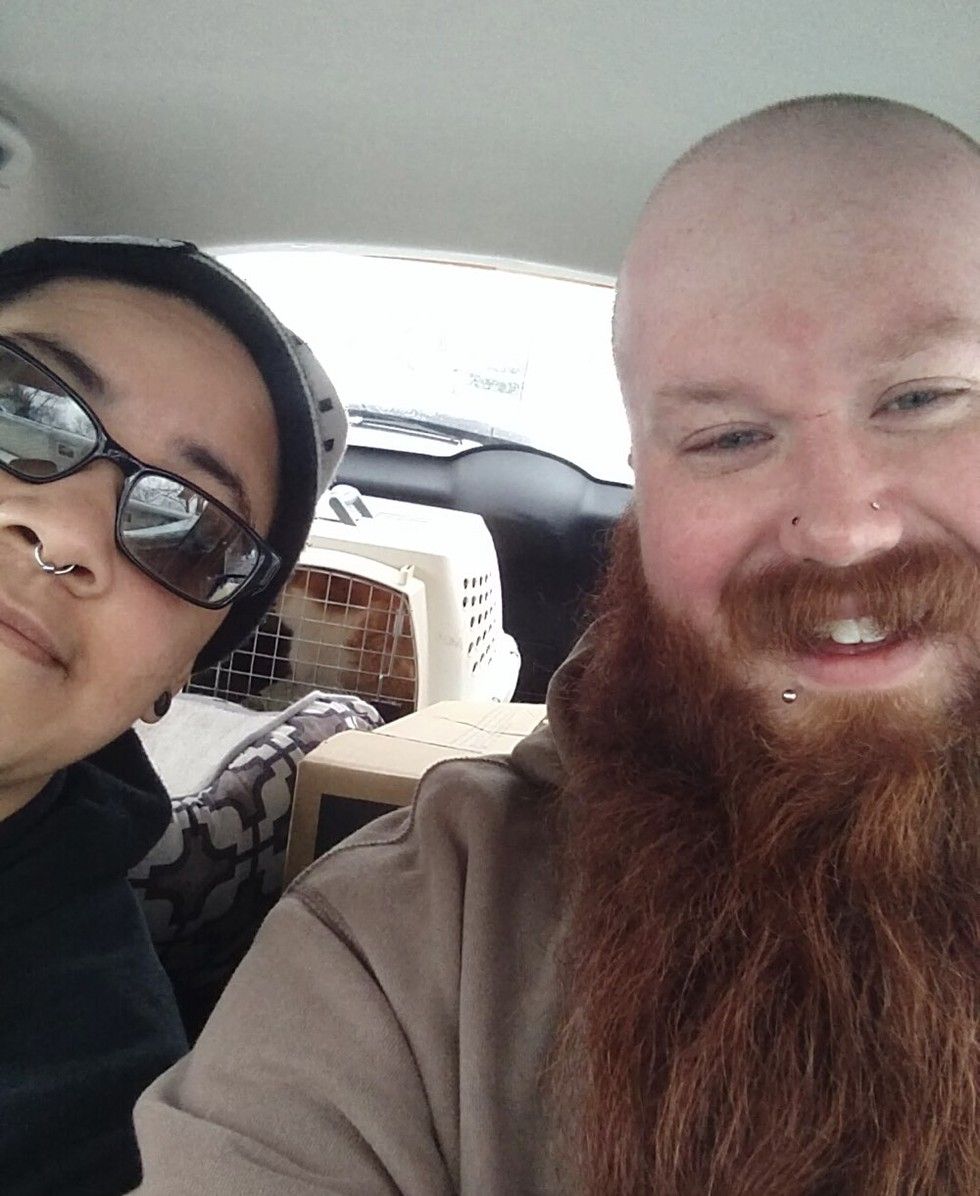 Photo: Garbanian
Waffles finally arrived!
"After 20-30 minutes, he finally settled into his cat bed and we were able to give him some lovin! What little doubt I left melted away and I knew I was his forever slave. He instantly took to me and my wife and let us give him scratches for as long as we wanted," Dan told Love Meow.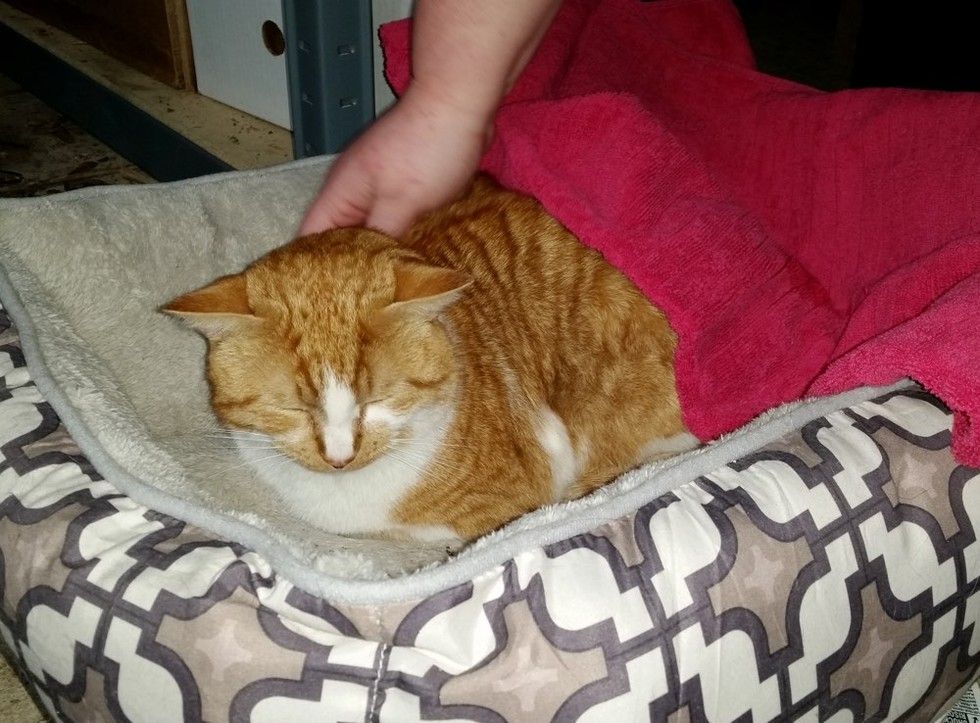 Courtesy of Dan
"He has settled right in scratching at the firewood, exploring every nook and cranny, and scarfing down lots of food. He's also a lazy butt and has spent a lot of time in his bed."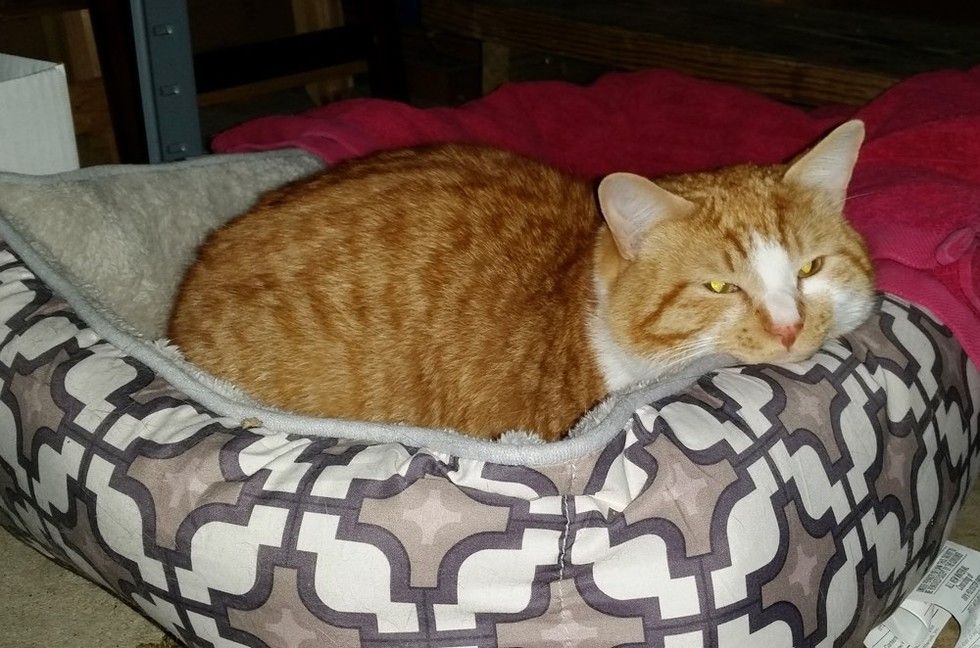 Courtesy of Dan
They are in the process of slowly introducing their four resident cats to their new brother.
It's good to have a forever home and to be loved.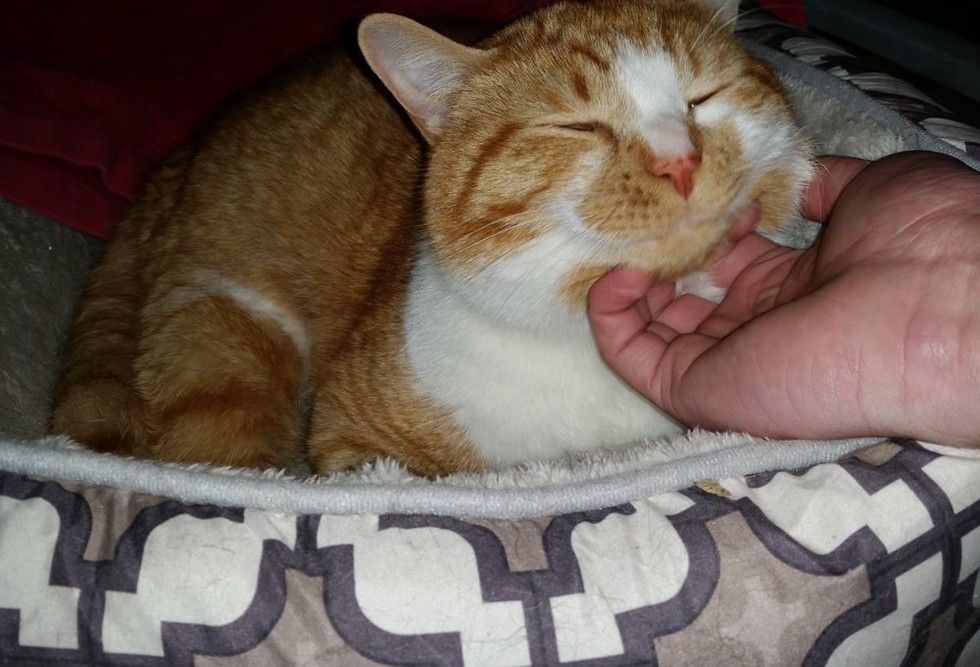 Courtesy of Dan
Share this story with your friends!