It took a kind young man three days to finally rescue an orphaned kitten from a construction site. The kitten sat on his shoulder and gave him a lot of headbutts.
"Heard her for two days on site meowing incessantly. Finally found her day 3, in the morning," kitten's rescuer (gerbillionaire) wrote.
After he found the kitten from the construction site, she was all headbutts from the get-go.

Meet Annie!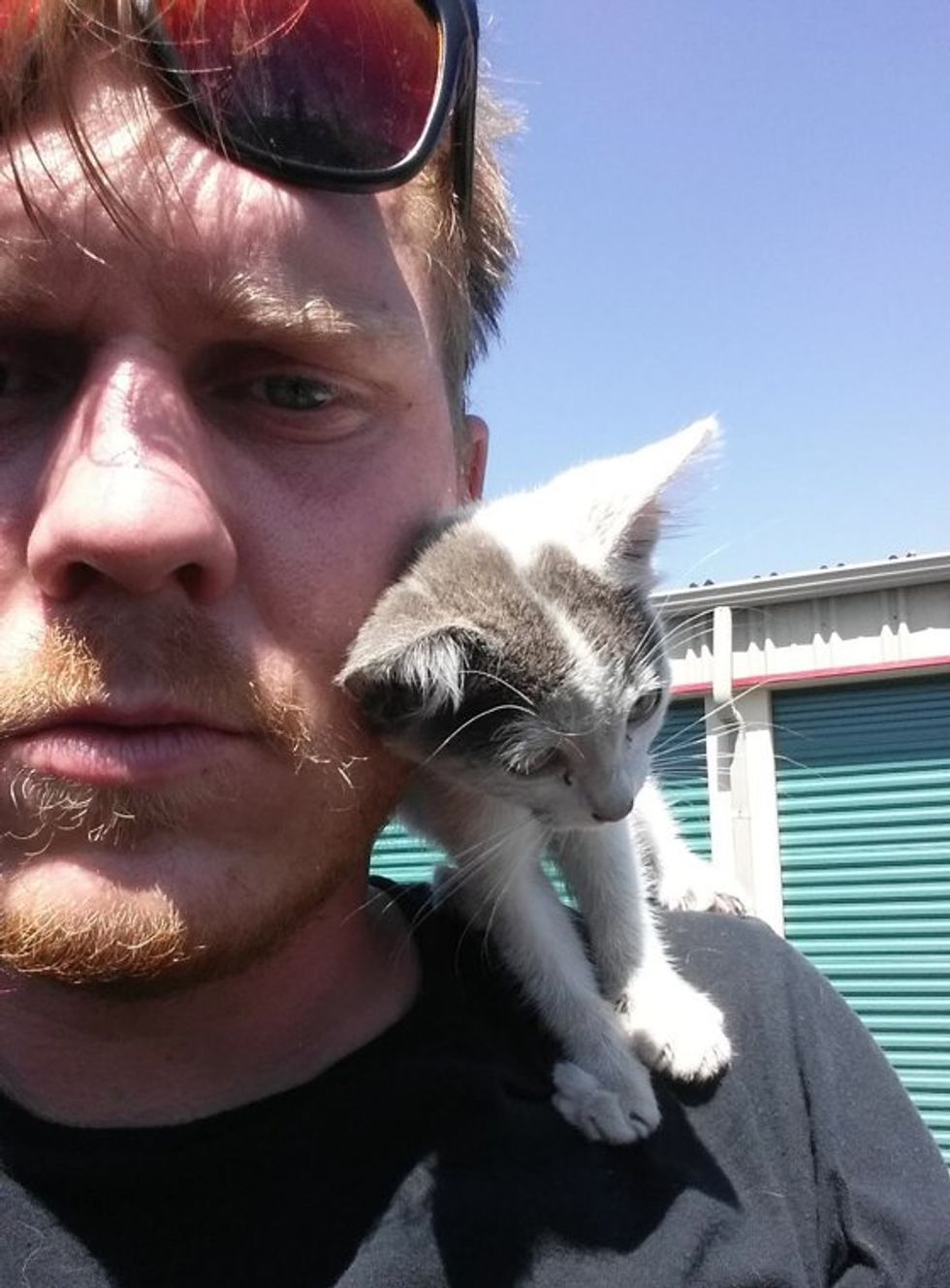 This is where she was first seen.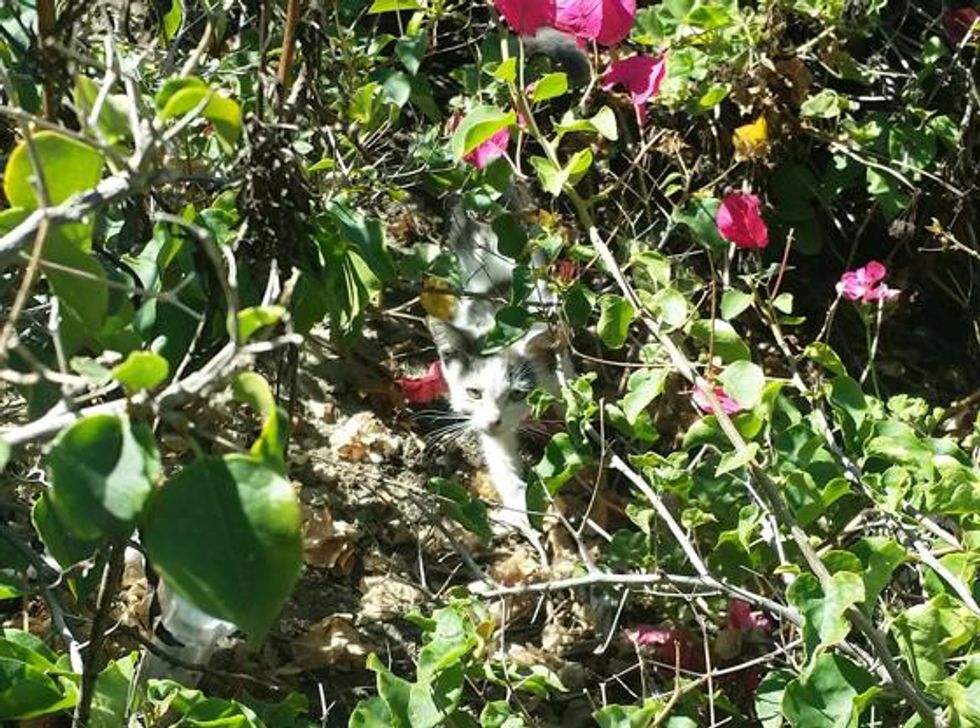 She kept meowing until she got some water and head rubs.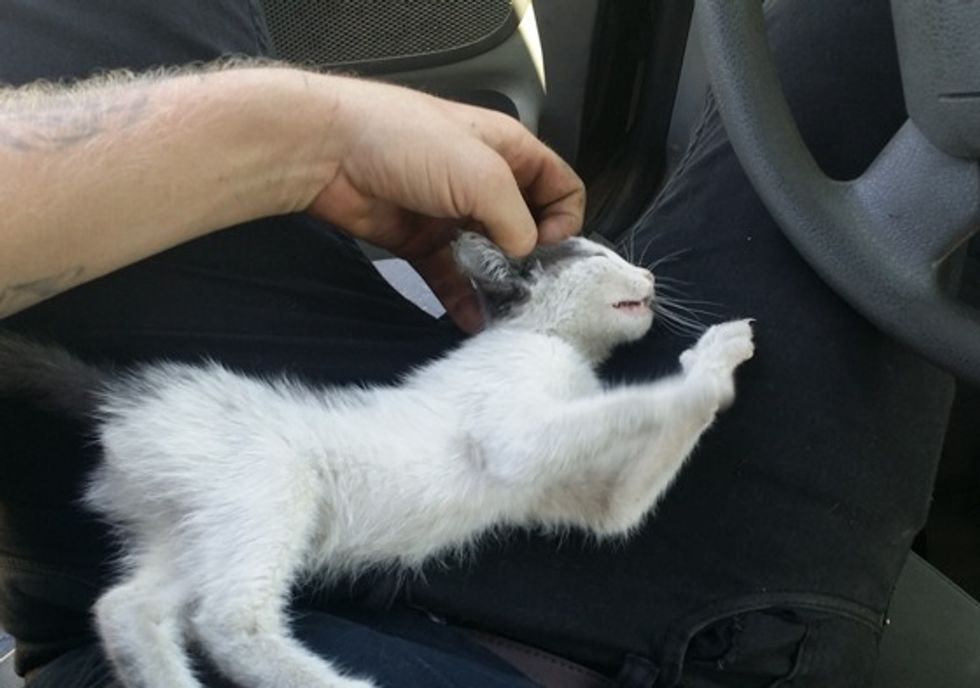 Then she fell asleep in her rescuer's lap in his work truck. "She slept the entire 3 hour drive home."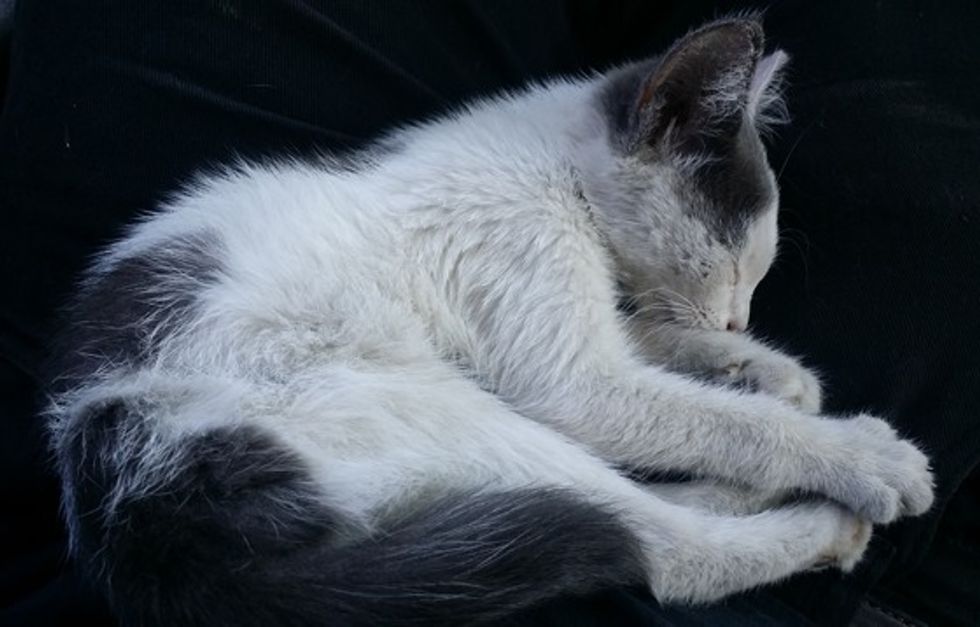 He gave the little one food and introduced her to the other cats he rescued/adopted. "Got her home and fed, the other cats took to her right away."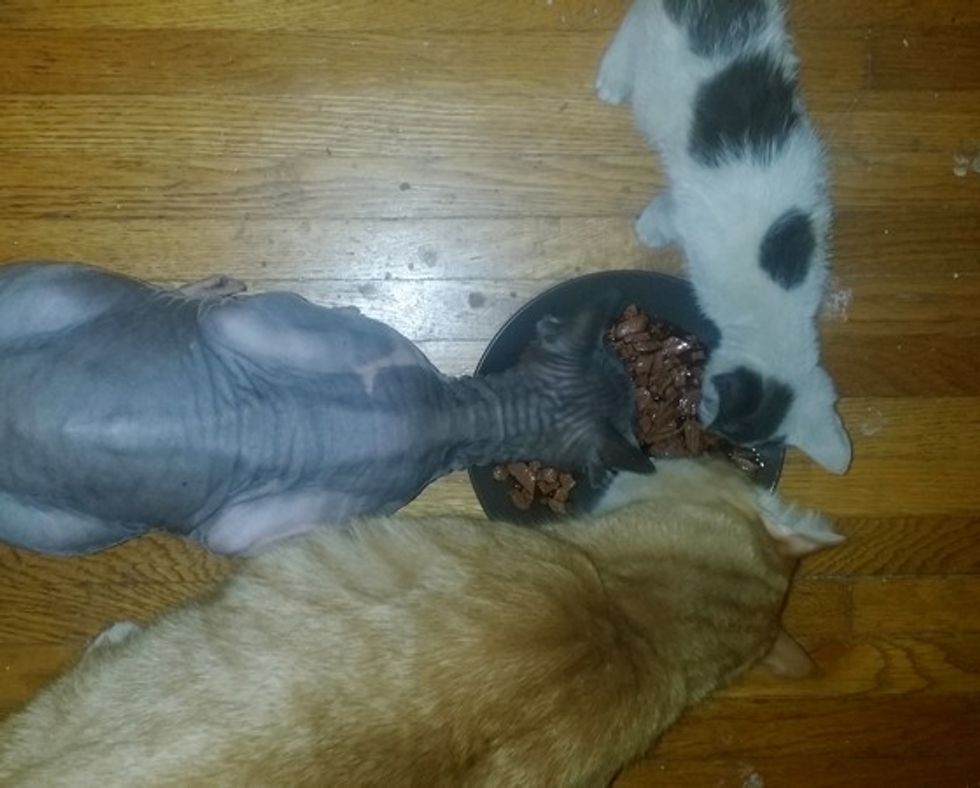 "Almost two weeks, several baths, flea removal, and a trip to the vet later... She's queen of the couch."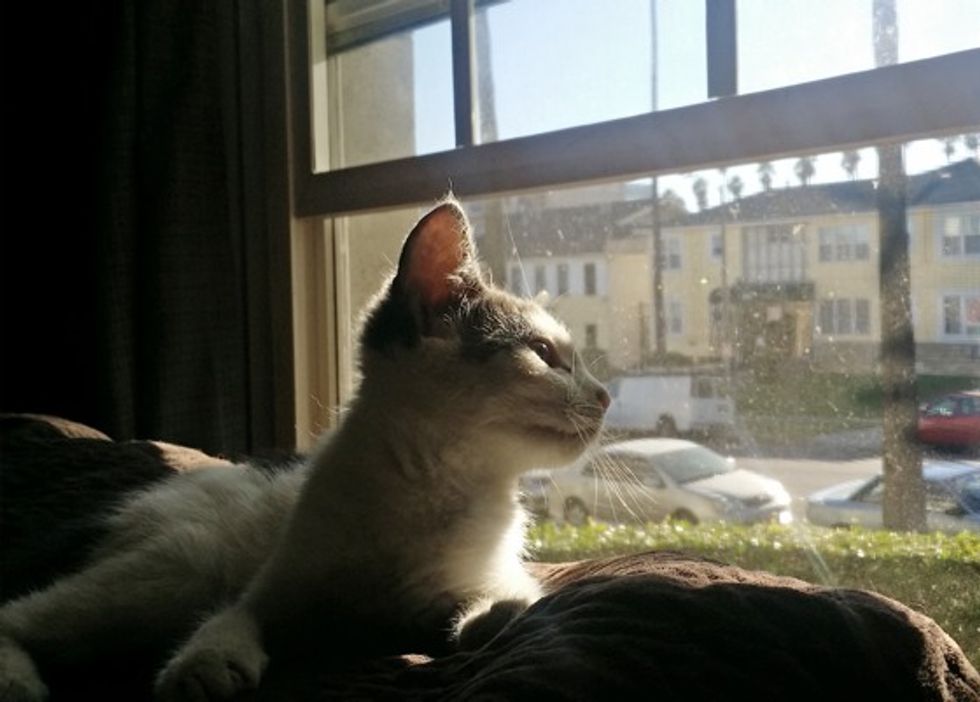 Share this story with your friends. More info: reddit