Two kittens were rescued from a shelter and found a canine buddy to lean on.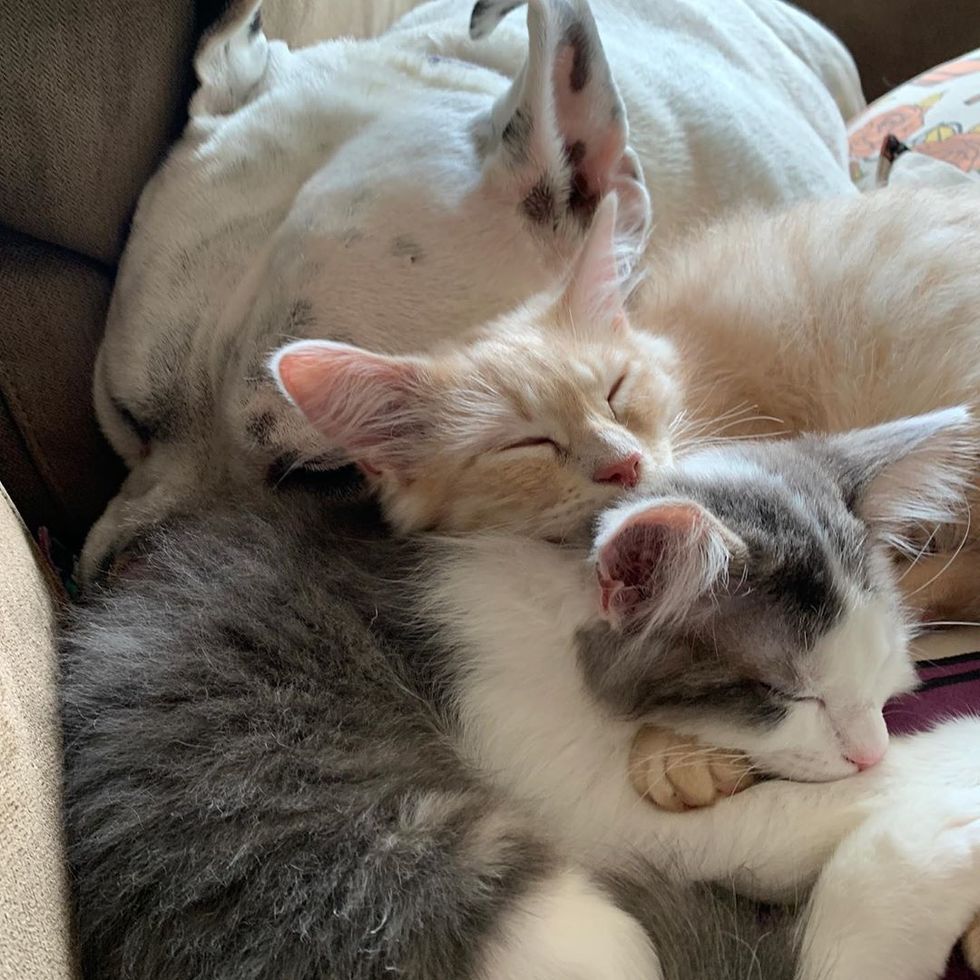 Alley Cat Rescue
Early this year, Alley Cat Rescue in Los Angeles was contacted about two shelter kittens in need of rescue.
"They were quite sick but the sweetest little guys. James is the white and grey kitten and Jacobi is the orange tabby," Alley Cat Rescue told Love Meow.

From the start, the feline brothers were completely inseparable. They were never far from each other during recovery. Little Jacobi was constantly purring while snuggling with his brother.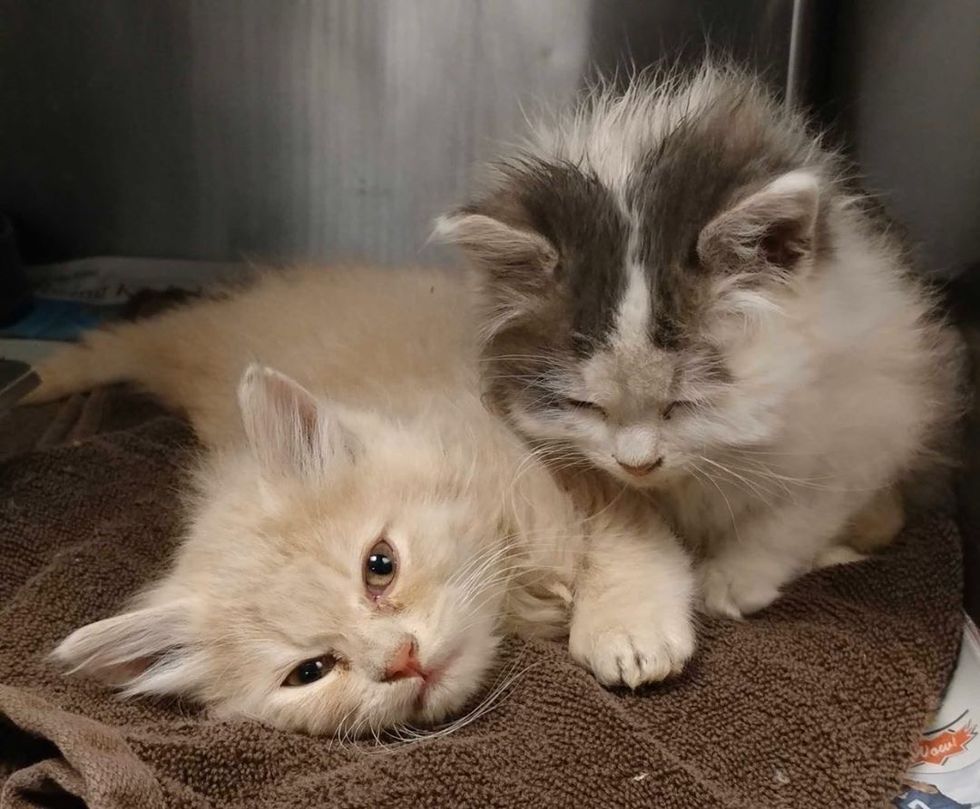 Alley Cat Rescue
If one found a warm lap to crawl into, the other would follow suit. "They are always cuddling. They love people, dogs and each other."
When they were nursed back to health, the pair went to a foster home where a cat-loving dog awaited them.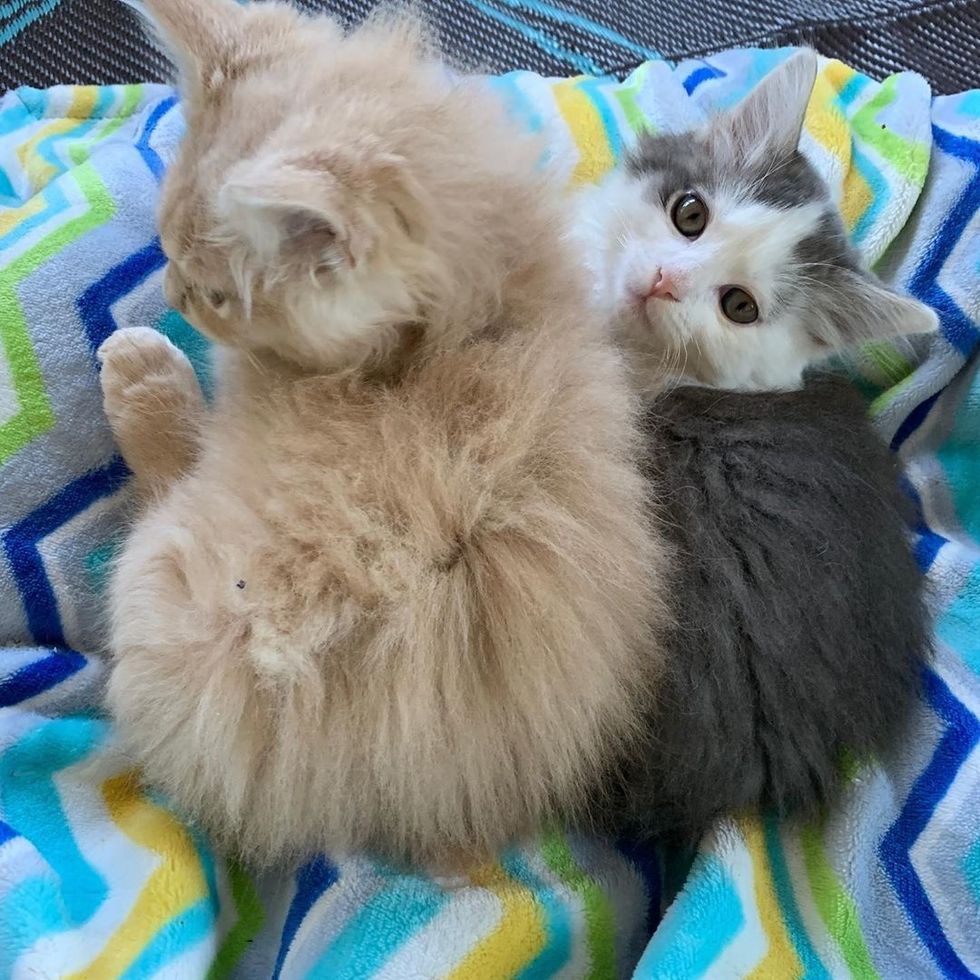 Alley Cat Rescue
Pickles, a 5-year-old deaf dog, is a giant love-bug. Just like the kittens, he was found at a shelter and rescued from an uncertain fate.
Now he loves life and cuddles with everyone he meets. When his owners bring home new fosters, he takes to them and showers them with hugs.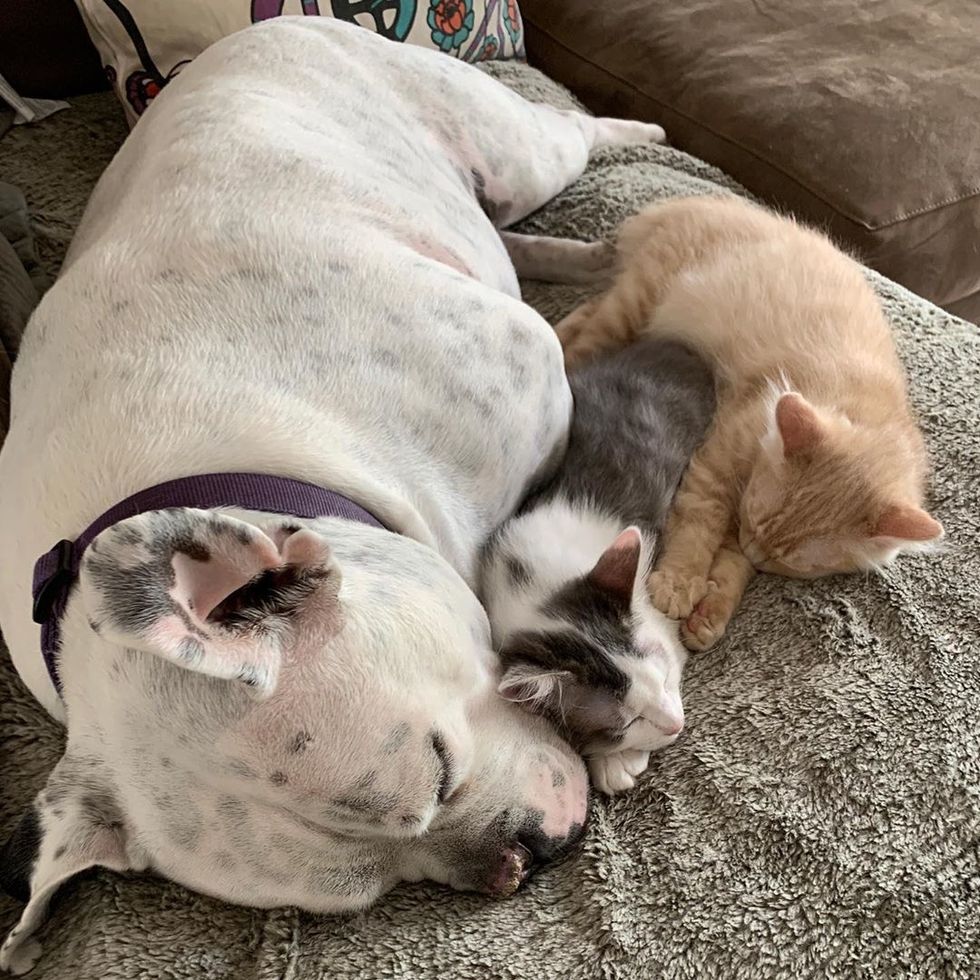 Alley Cat Rescue
James and Jacobi were no exceptions. Right after arrival, Pickles snuggled up to them and let them crawl all over him. He was very gentle to the feline brothers and instantly made them feel safe and loved.
The kittens' feeling was mutual — they adored their canine buddy right away and would cling to him for warmth and comfort.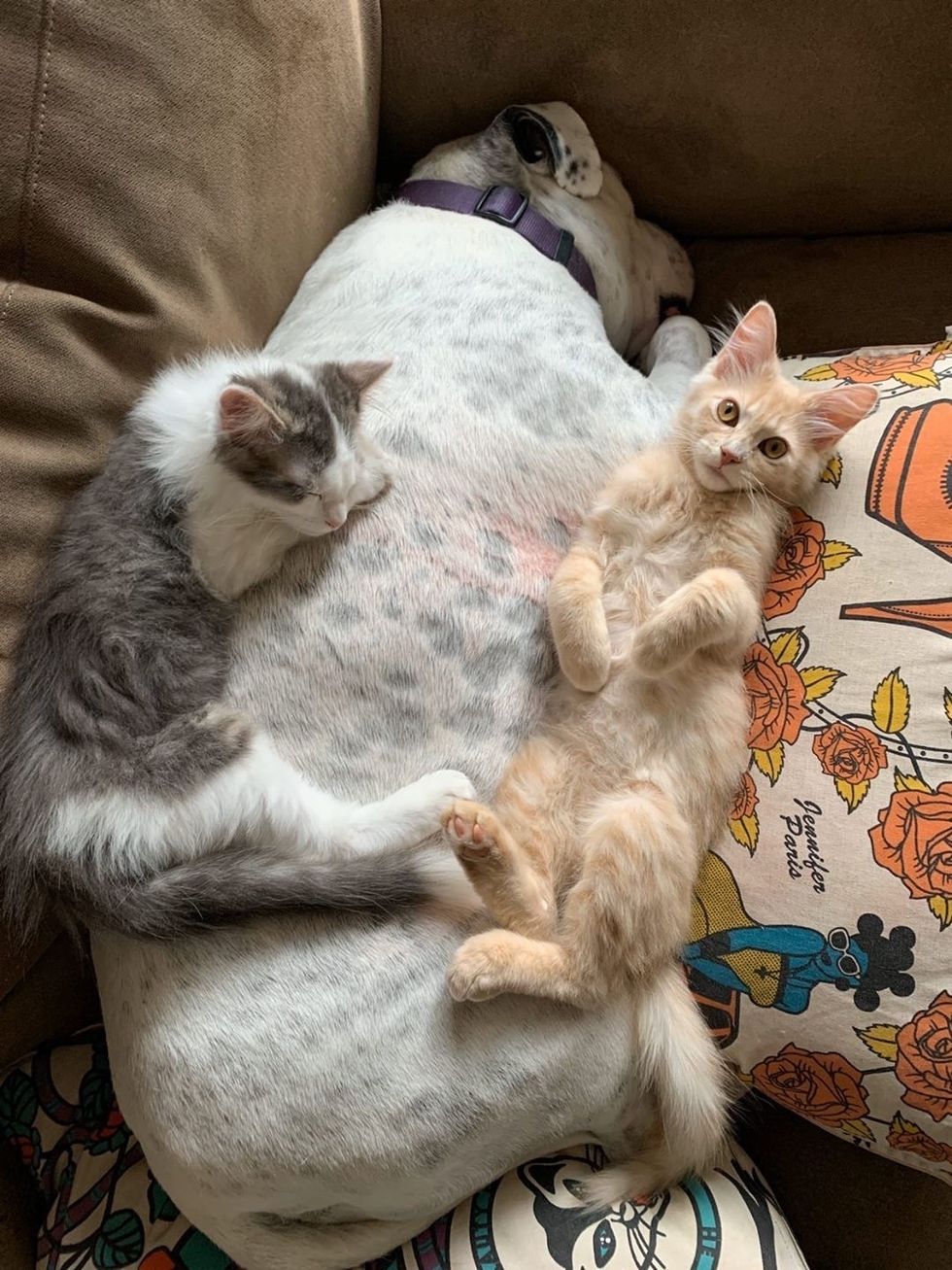 Alley Cat Rescue
"James and Jacobi are best friends who want to spend every moment together and don't mind when the other lays on their head. Cuddle piles are their specialty and they will gladly show you the way," the rescue shared with Love Meow.

Watch them in this cute video:
Rescued kittens and their canine friendwww.youtube.com
Pickles has always had a soft spot for cats and kittens in need. Even the shyest kitty calms down and finds comfort in his presence.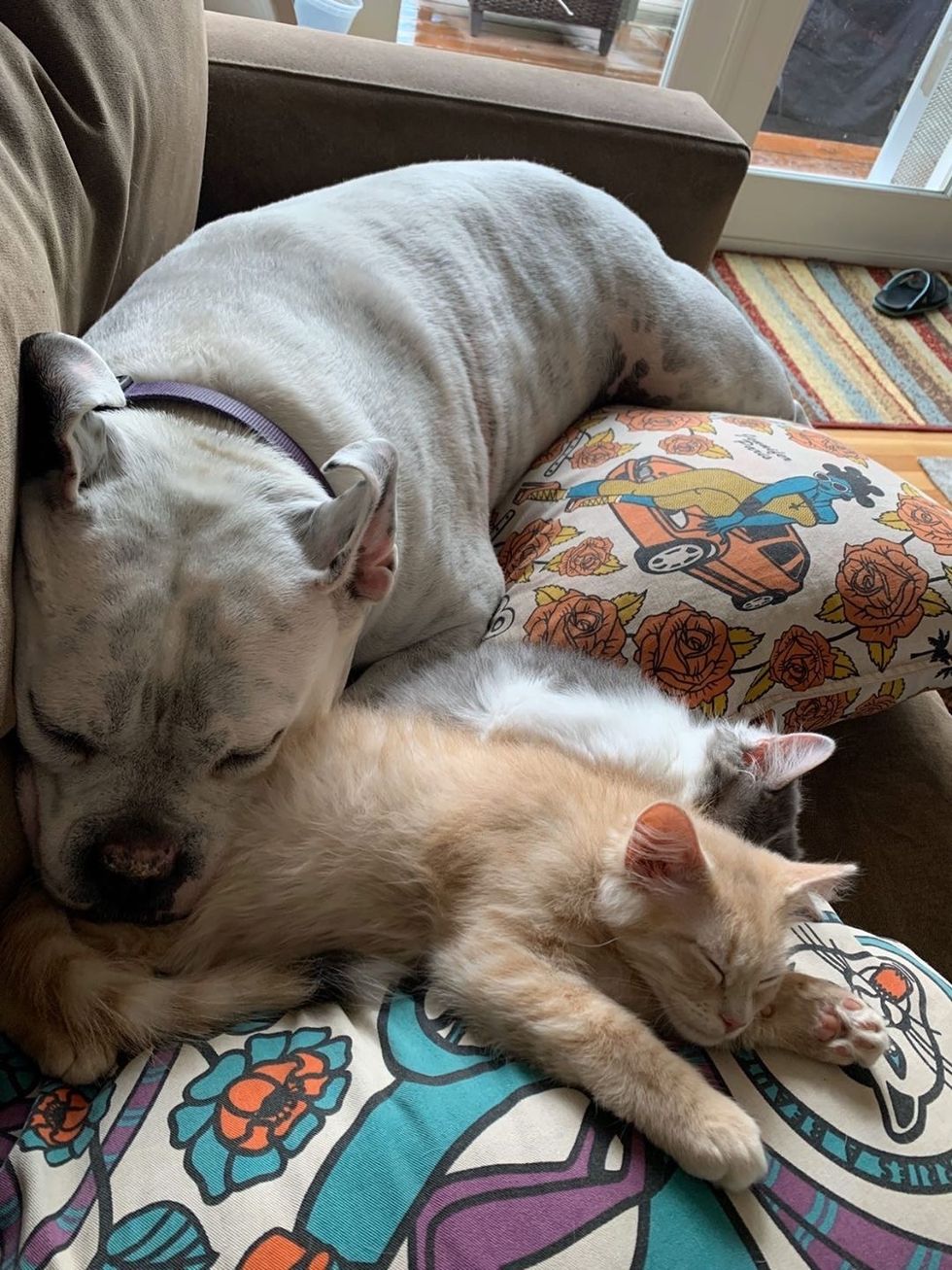 Alley Cat Rescue
The sweet canine watched over James and Jacobi every step of the way. He didn't mind their many antics and rough play and was always there if they needed a cuddle.
After scampering around the room, the two brothers would curl up next to Pickles and fall asleep together in a cuddle puddle.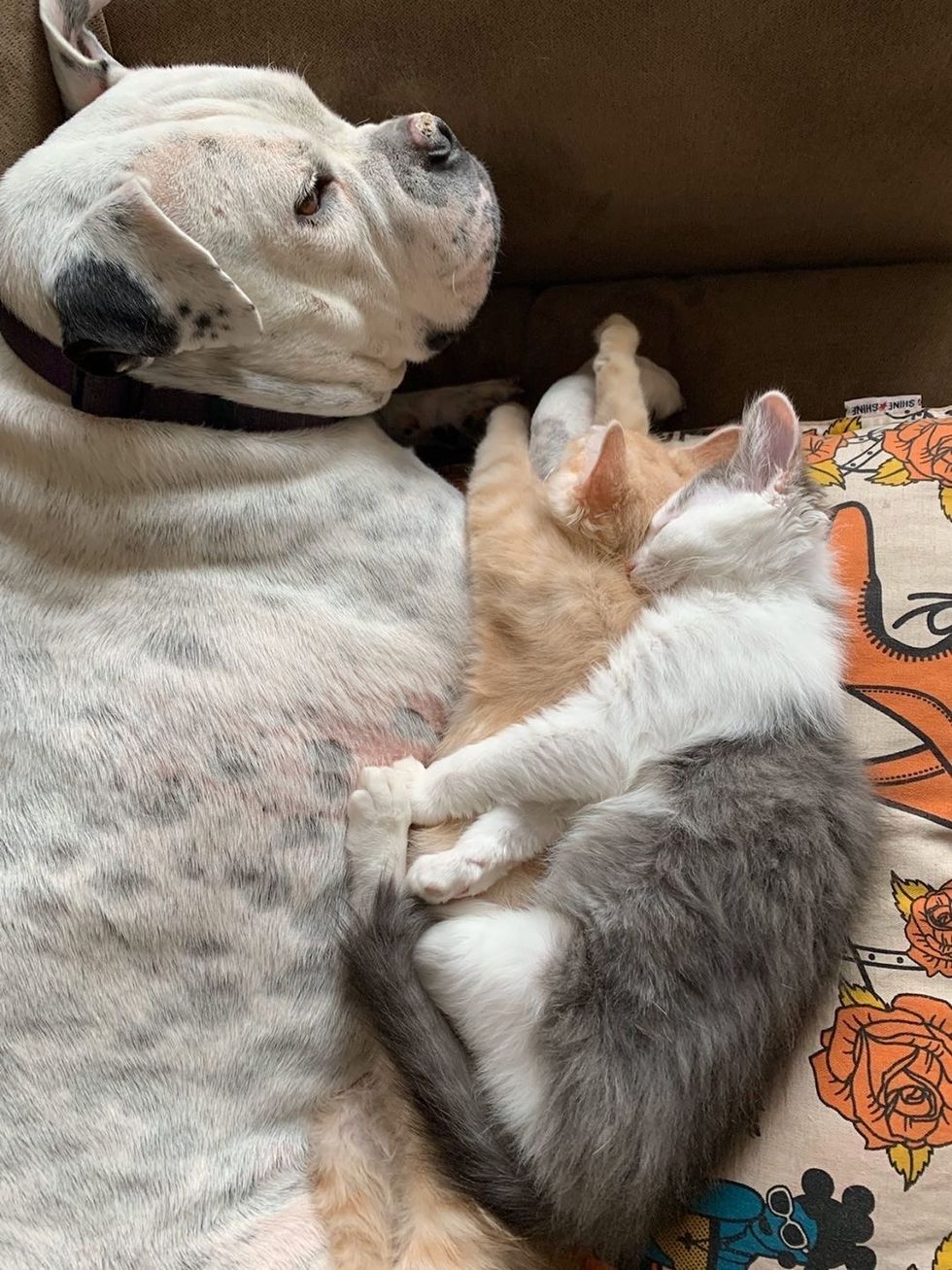 Alley Cat Rescue
"James is our peaceful but playful baby. He's a chill little dude. Jacobi is a wild and crazy kid with a big personality! He has a zest for life previously unknown to mankind," Alley Cat Rescue said.

With help from their canine friend, the kittens blossomed into happy, handsome teenage cats.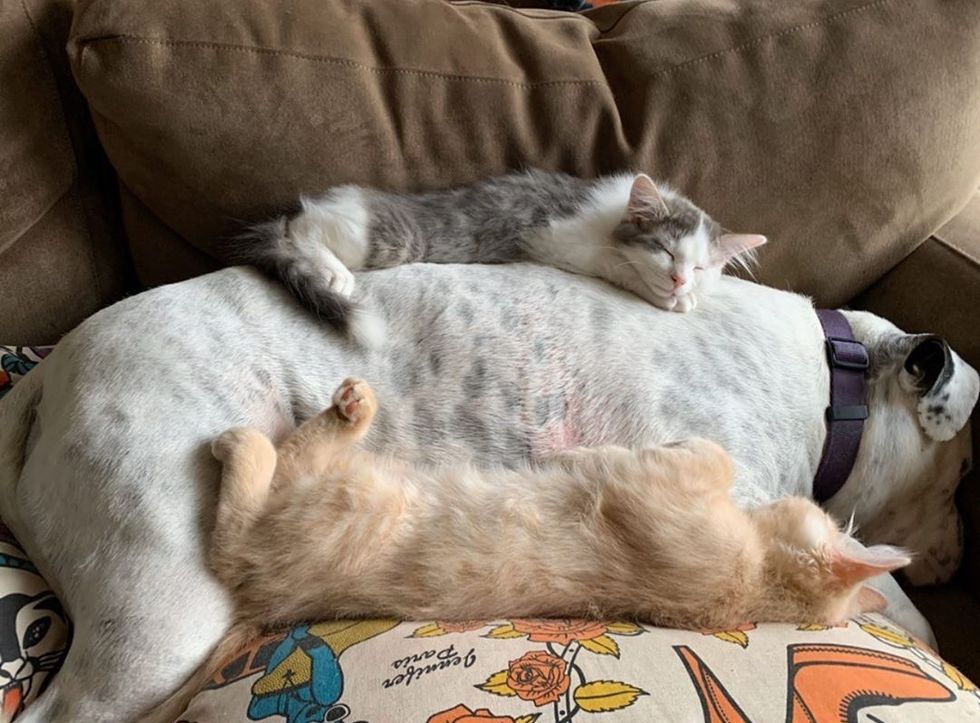 Alley Cat Rescue
After a rough start to life, the two kittens finally had their dream come true this week. They were adopted and safely moved into their forever loving home.

Pickles is so proud and looks forward to helping more kittens and cats that come his way.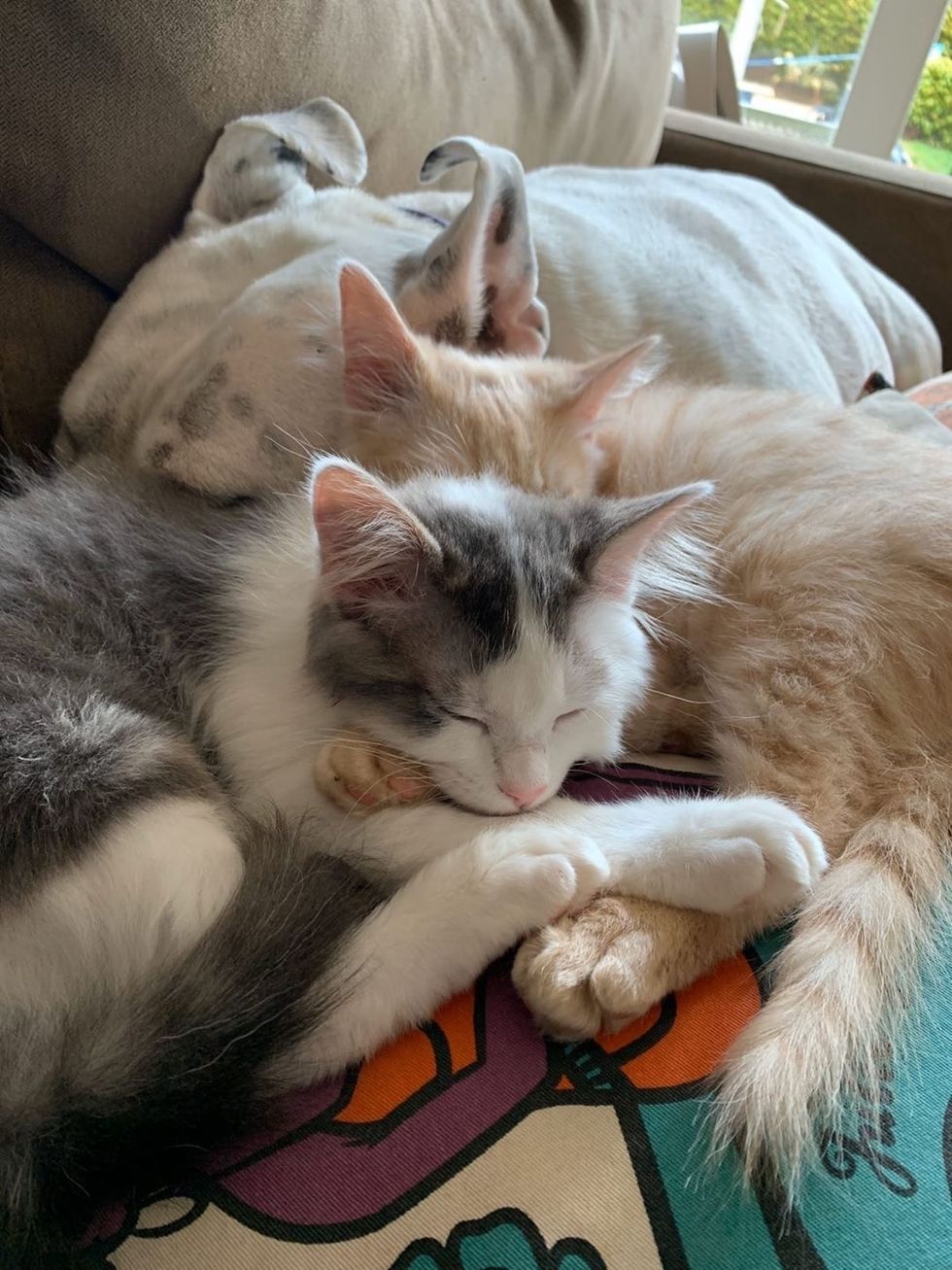 Alley Cat Rescue
"We are so happy these two sweet cuddly boys get to spend the rest of their lives together in a wonderful home," Alley Cat Rescue said.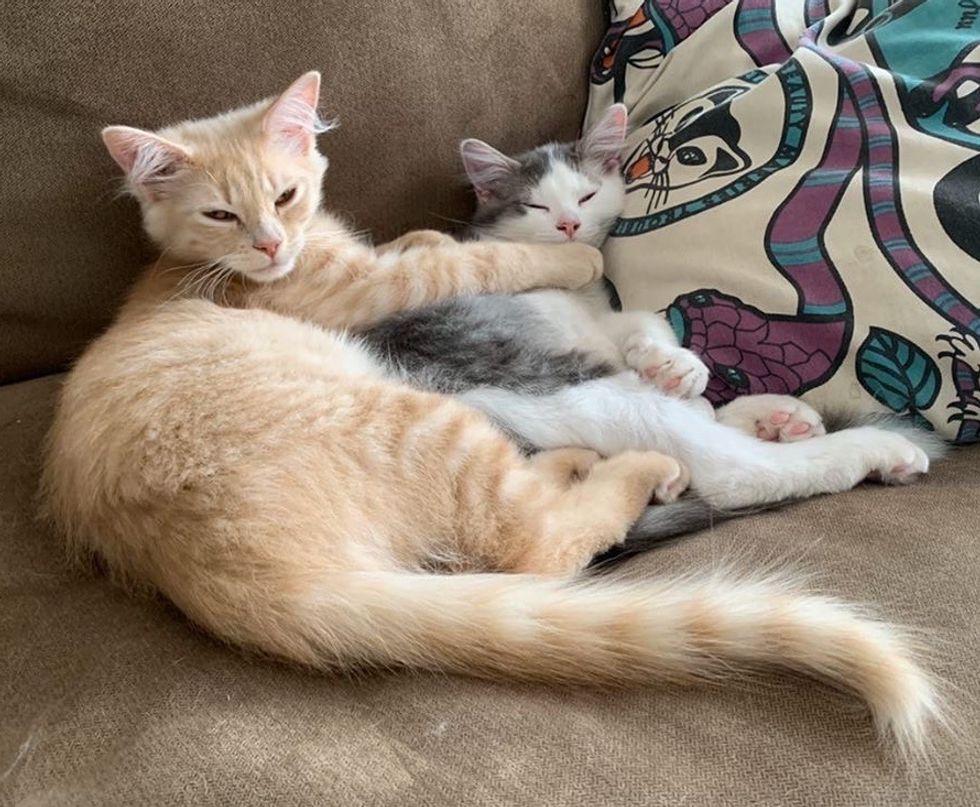 Alley Cat Rescue
Share this story with your friends. Follow Alley Cat Rescue on Facebook and Instagram. Follow Pickles and his fosters on Instagram.
Related story: Dog Takes to Stray Kitten Who Was Found Alone on Farm