A kitten was found hiding in the bushes. With the help of kind people, he came out of his shell and started to thrive.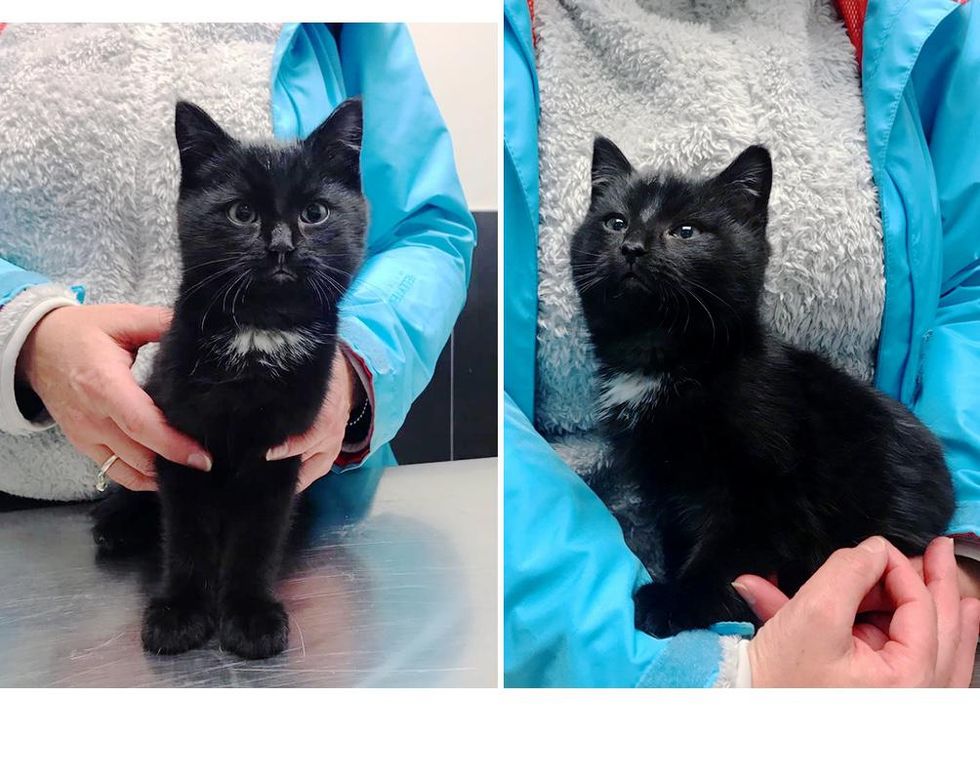 Chatons Orphelins Montréal
A kitten's cries alerted a resident in Montreal, Canada, last month. She traced the sound to her garden and discovered a tiny kitten hiding in the bushes. The little stray kept meowing and calling for his mom who never came back.

After nearly a day of waiting with no sign of the mother, the kind lady set out a plan to rescue the kitten before the temperature dipped any further. She went to get a humane trap and placed it near the bushes with some food to coax him out.
The kitten was so shy that he hadn't left his hiding spot for about two days, and the smell of the food became irresistible. He cautiously emerged from hiding and walked right into the cage.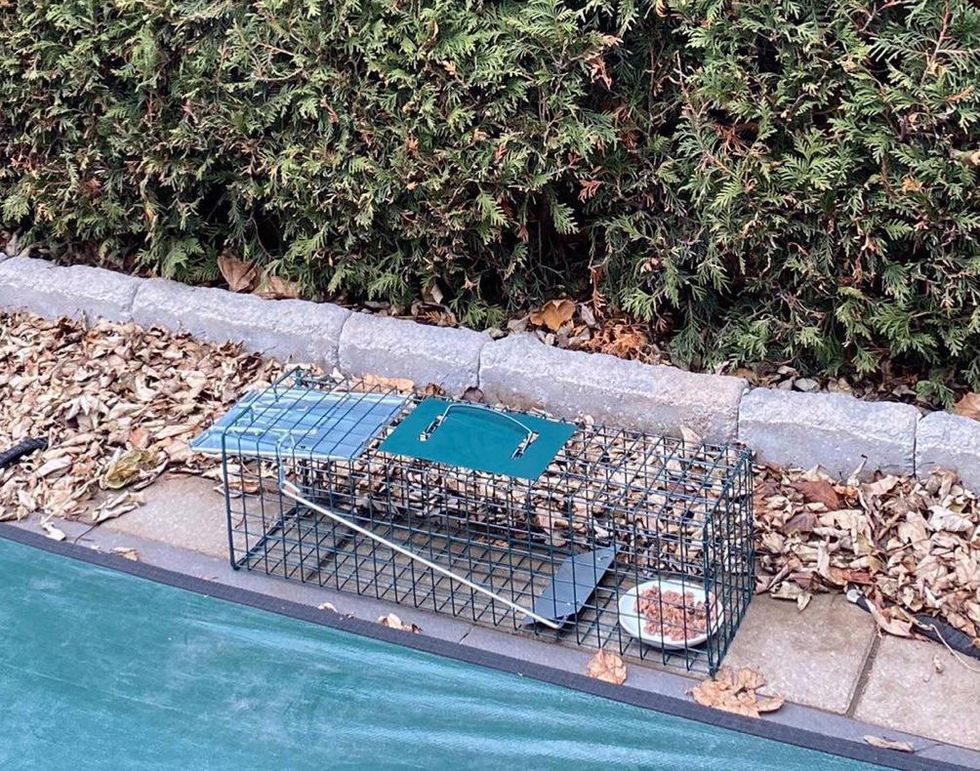 Chatons Orphelins Montréal
The resident brought the kitten inside her home and provided food and warmth. The little one was a bit shaken but began to calm down, knowing that he was safe. He was so hungry that he scarfed down every morsel in front of him, and even let out a tiny purr when he was wrapped in a warm towel.

The kind woman reached out to Chatons Orphelins Montréal, her local cat rescue, so the kitten could get the medical attention he needed and a chance at a better life.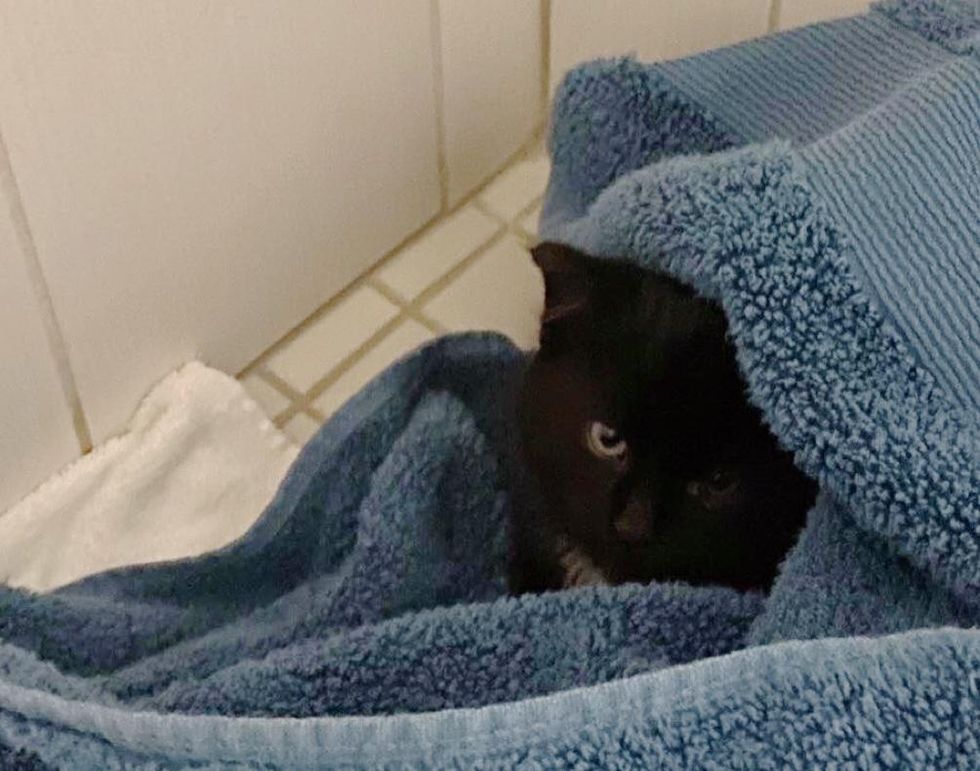 Chatons Orphelins Montréal
"We took him into our care and named him Puff. He was about six weeks old, ate like a champ and slept so well," Celine Crom of Chatons Orphelins Montréal shared with Love Meow.

"Marielyne, our fosterer, took him in so he could adjust to living in a home and start socializing with other cats."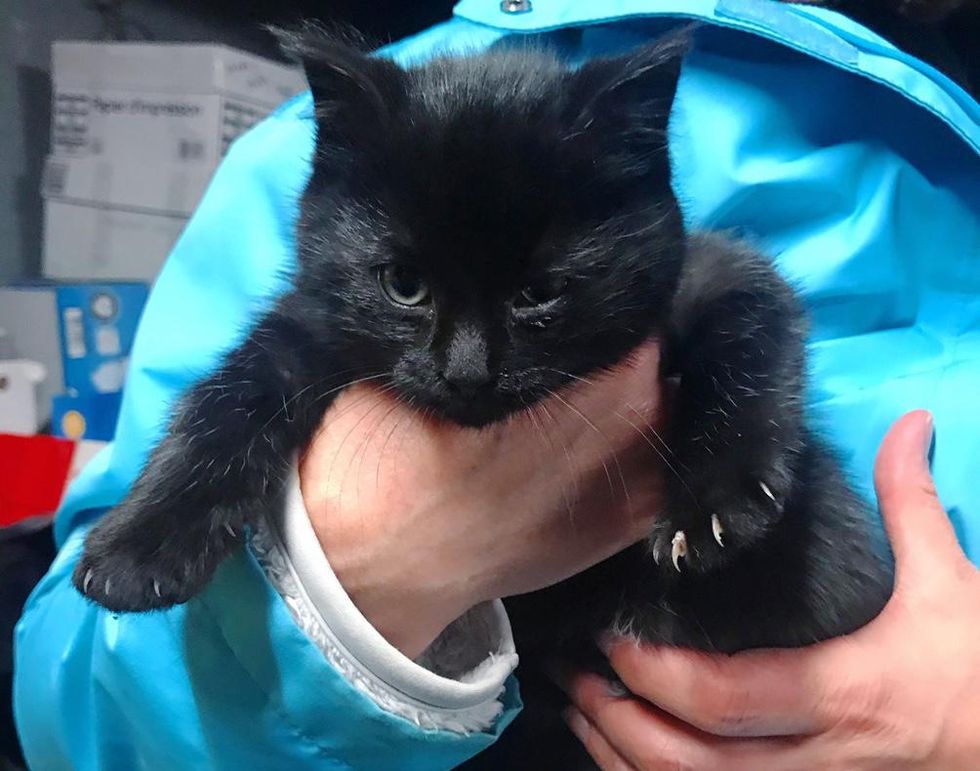 Chatons Orphelins Montréal
Puff came with a big appetite and loved his food so much that he would put his paws in the dish while he ate.
After checking out his new digs, the kitten was content and mustered the courage to walk up to his people for some pets and TLC.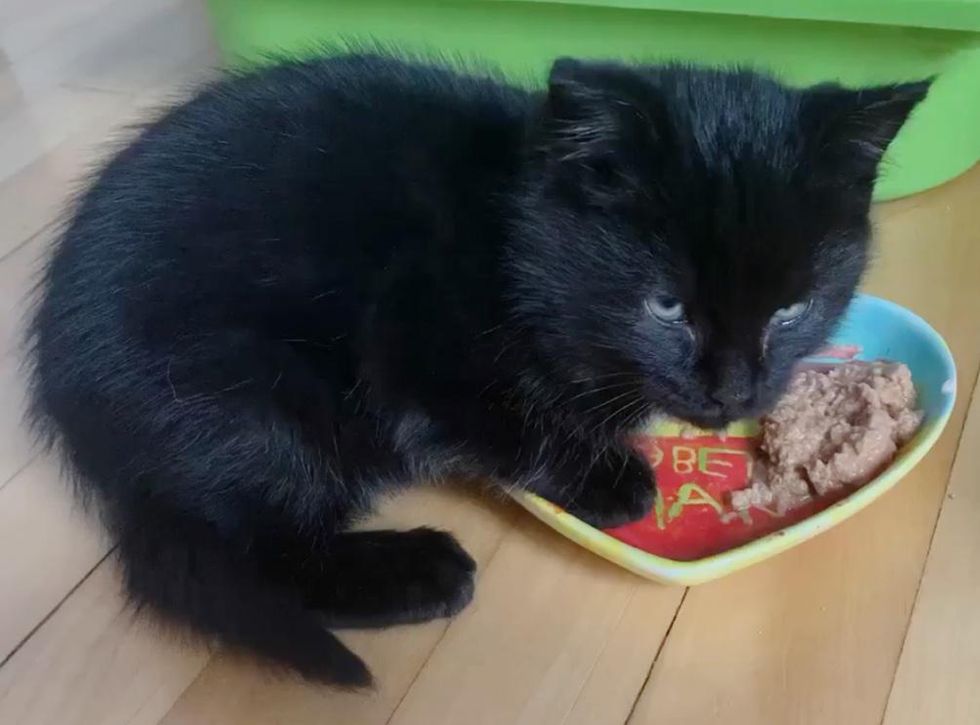 Chatons Orphelins Montréal
Puff came out of his shell with new-found confidence. Once he realized he was in good hands, his personality started to emerge.
He went from being a timid little kitten to a brave panther kitty without a care in the world.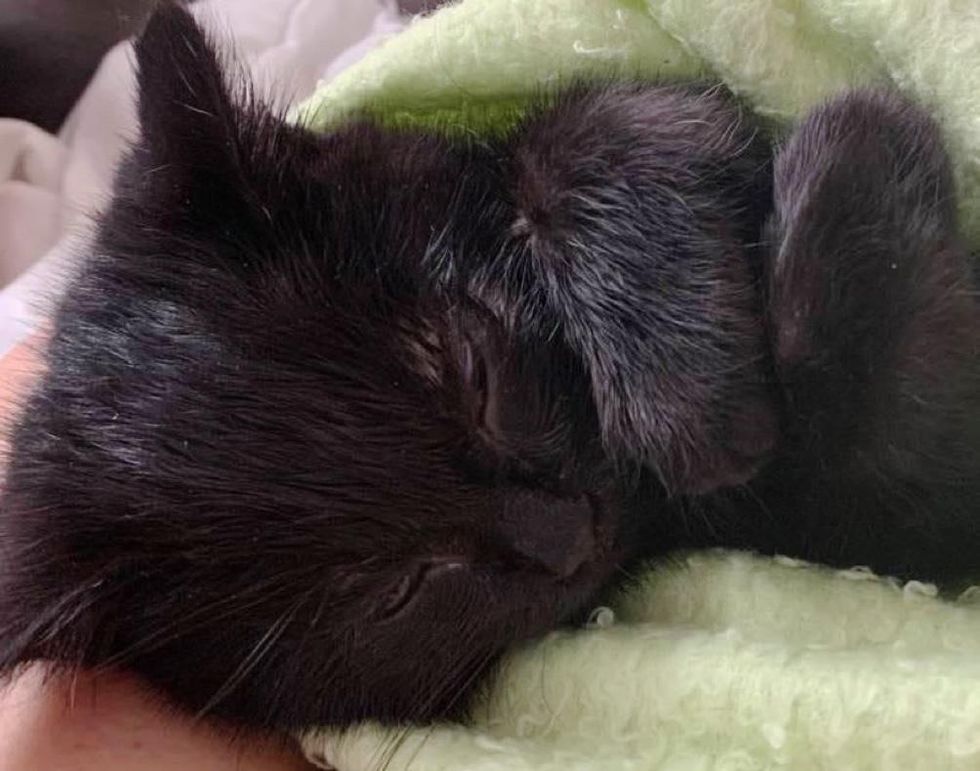 Chatons Orphelins Montréal
"He is mischievous, friendly and enjoys the company of other cats. Puff is a small kitten with a big personality," Celine shared with Love Meow.

"He is very vocal and expects people to understand his needs and love and spoil him. If he wants food or a treat, he doesn't hesitate to let us know."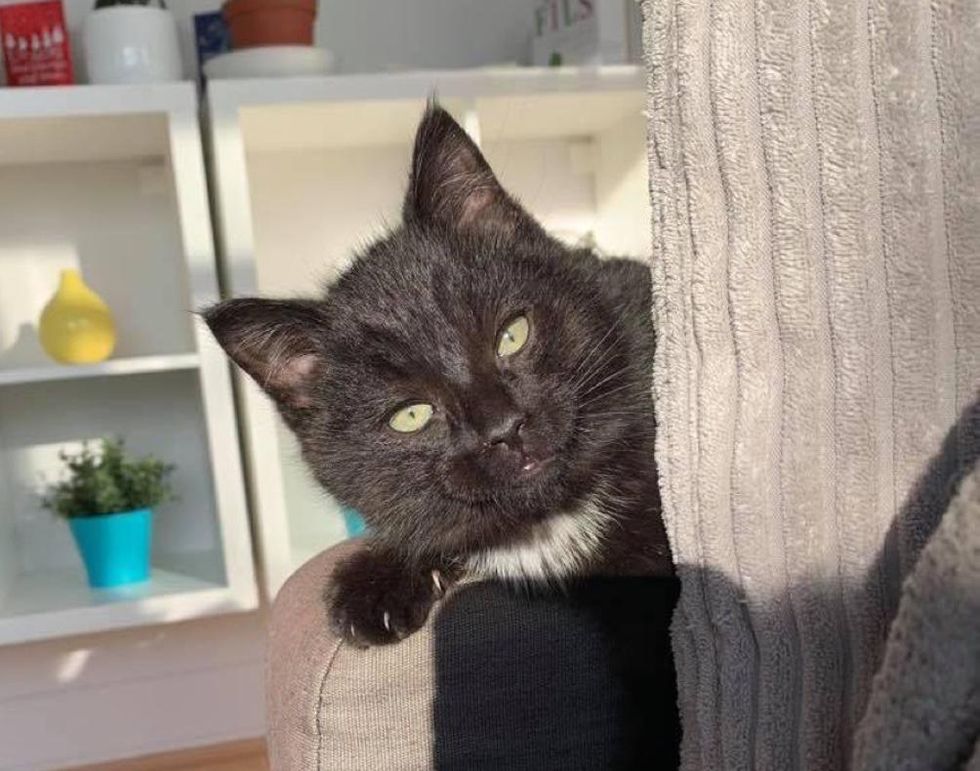 Chatons Orphelins Montréal
The former street cat has blossomed into a giant love-bug. He is equipped with a purr motor that switches on by the touch. He is constantly on the lookout for mischief and doesn't want to miss out on any action.

If there is an empty lap within his proximity, he'd be sure to hop on it and keep it warm.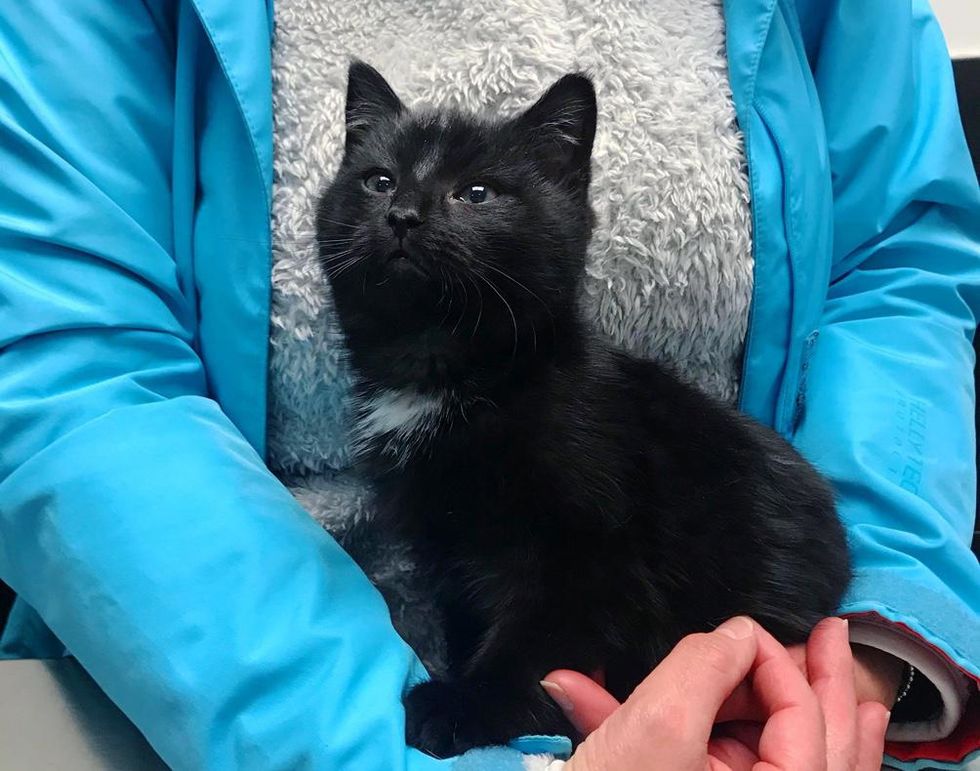 Chatons Orphelins Montréal
Since Puff discovered his adventurous side, he has found new hiding places and claimed the highest spot in the house.
"He probably sees himself as the king of the house with his people catering to his every need."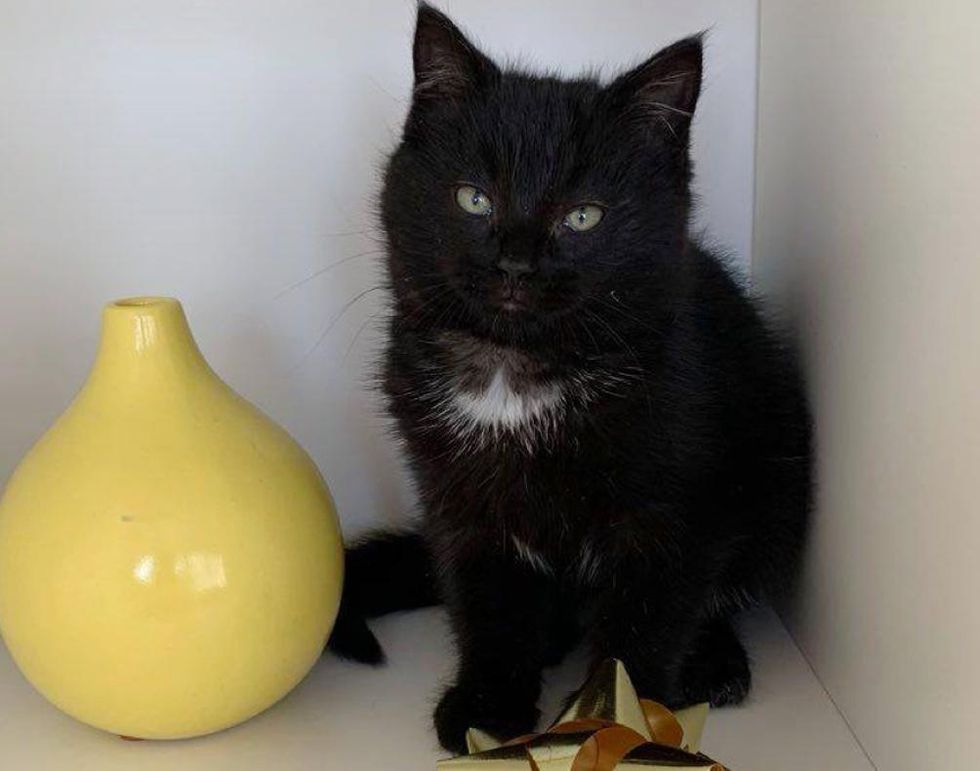 Chatons Orphelins Montréal
"During the day, he likes to sleep snuggled up on his human's lap while they work. At night, he will jump on the same bed as them and fall sleep by their side."

Sometimes, Puff gets interrupted by a nap amidst playing. He has some interesting choices for napping spots.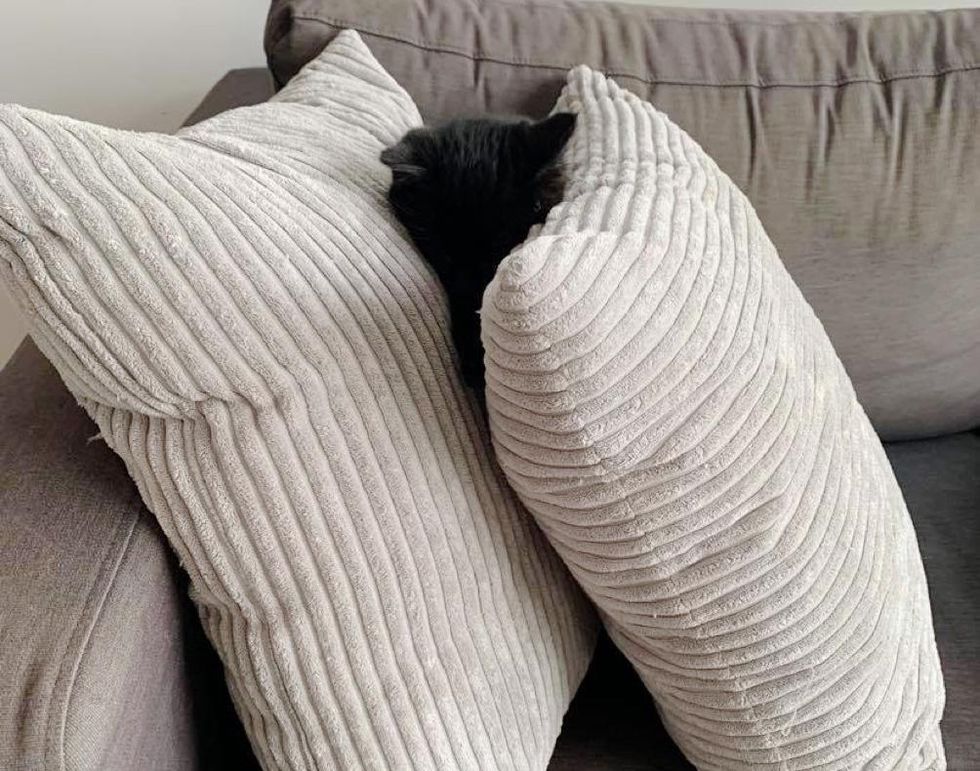 Chatons Orphelins Montréal
Puff adores other cats and will cuddle up to them if they need a nap buddy. The sweet kitten is now three months old and ready for his next chapter in life — a forever home!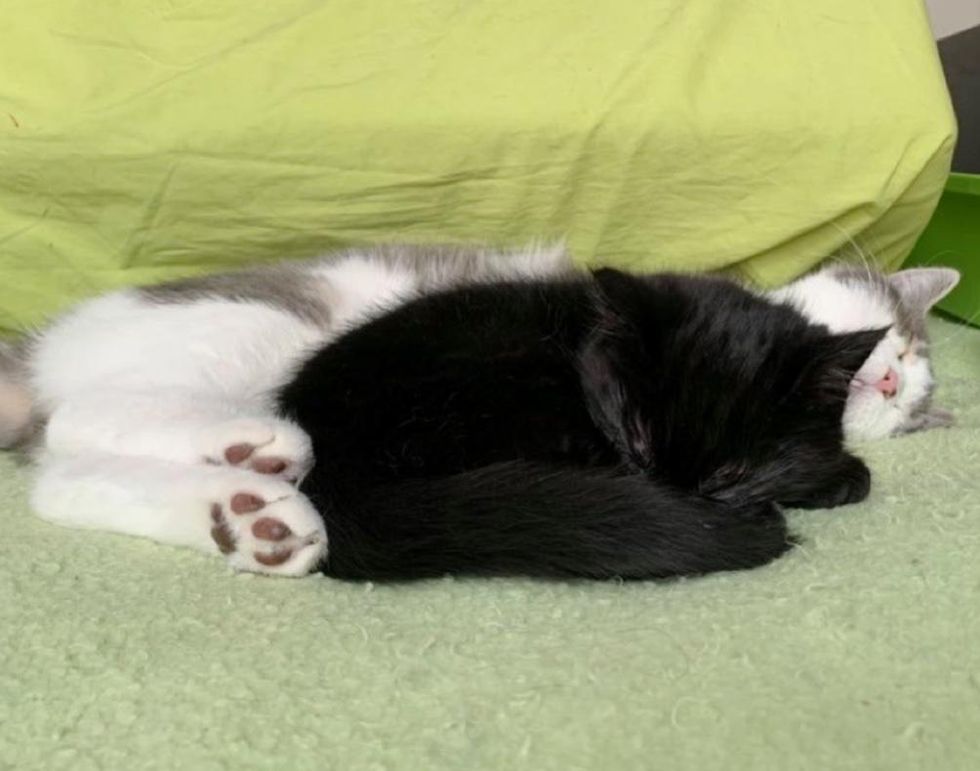 Chatons Orphelins Montréal
After wandering the streets for some time, Puff is thriving as an indoor cat. He is a confident little panther kitty who has so much to give.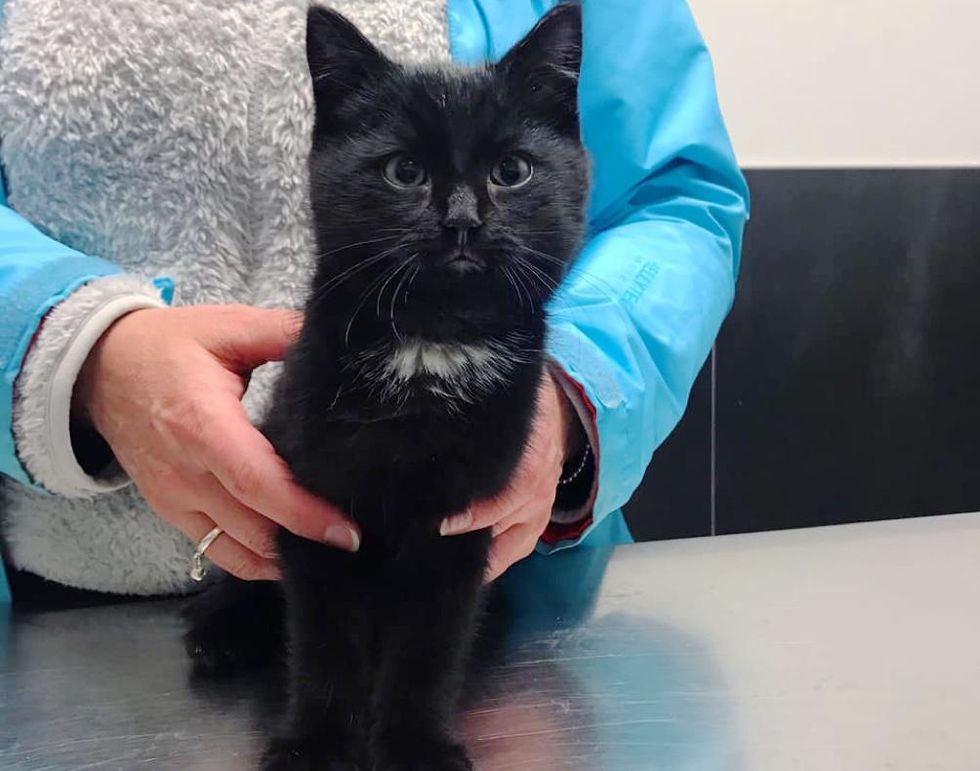 Chatons Orphelins Montréal
Share this story with your friends. Follow Chatons Orphelins Montréal on Facebook.
Related story: Dog Takes to Stray Kitten Who Was Found Alone on Farm