A man went for a walk with his cat and came home with a little kitten they found in a bush.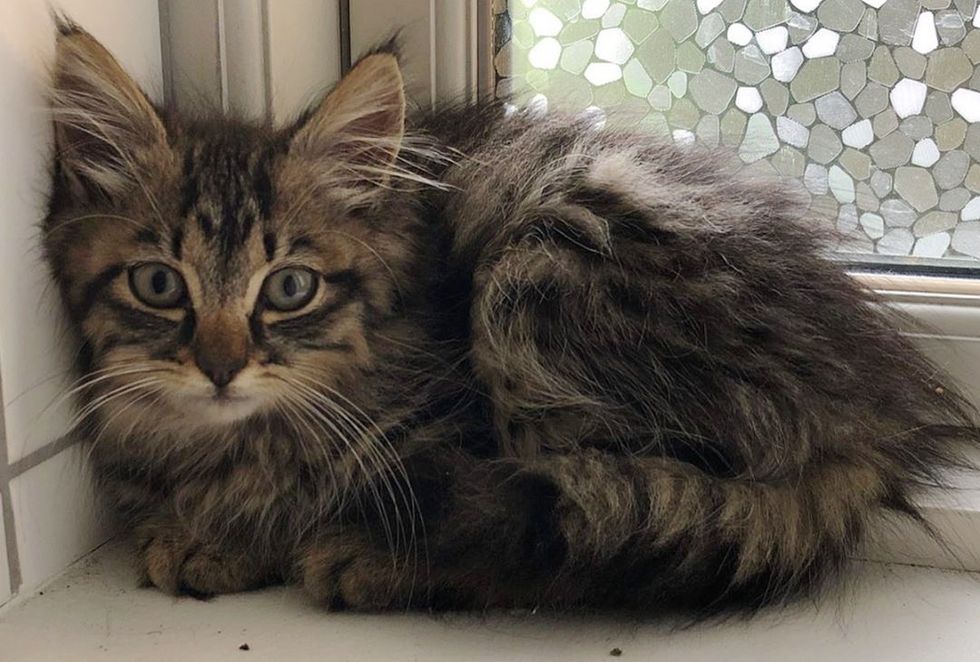 Missenell @missenell
Gilbert the cat from Denmark enjoys his regular walks with his humans. Earlier this year, while they were out for a stroll, he spotted a little kitten under a bush and decided to check her out.

"When we tried to look under the bush, she ran and found another place to hide," Missenell told Love Meow.
Gilbert was persistent in wanting to know the little feline. He walked up to her while she was behind a gate, and tried to greet her with a nose kiss.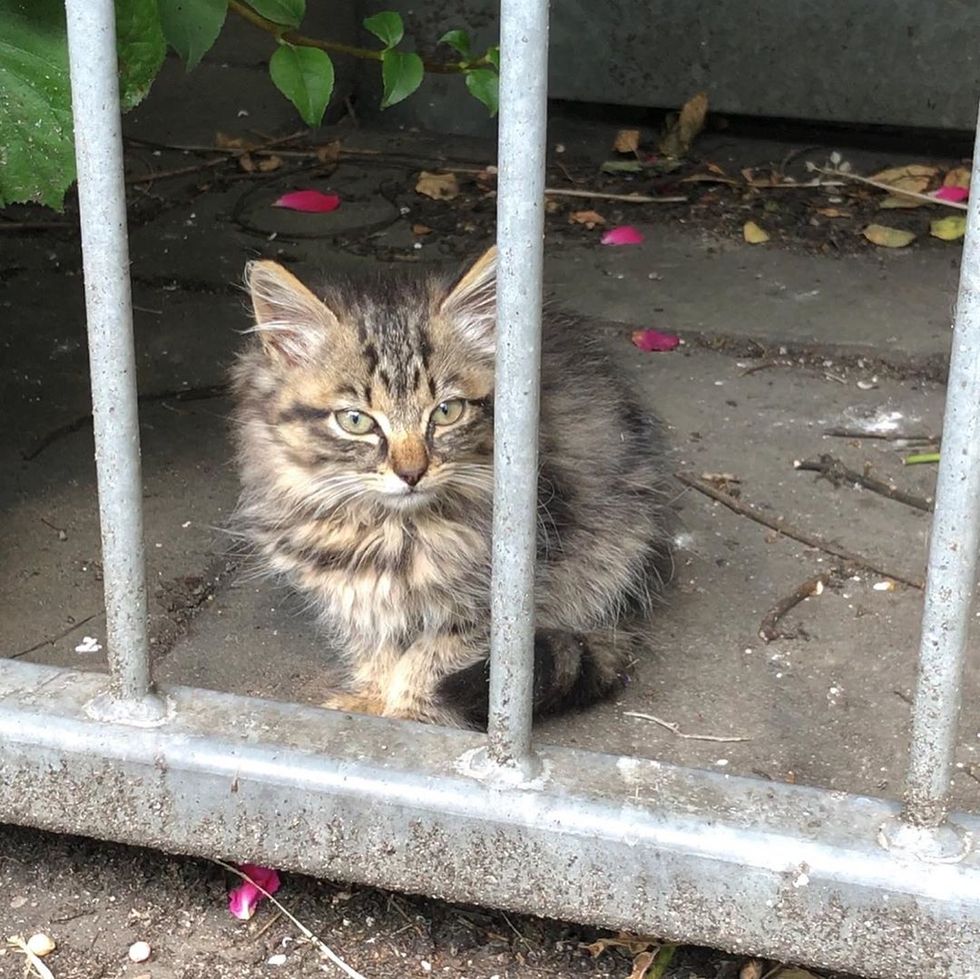 Missenell @missenell
"After that, she wouldn't leave him alone and started to follow him around. It was love at first sight."
The kitten took a liking to Gilbert but was a bit unsure about people.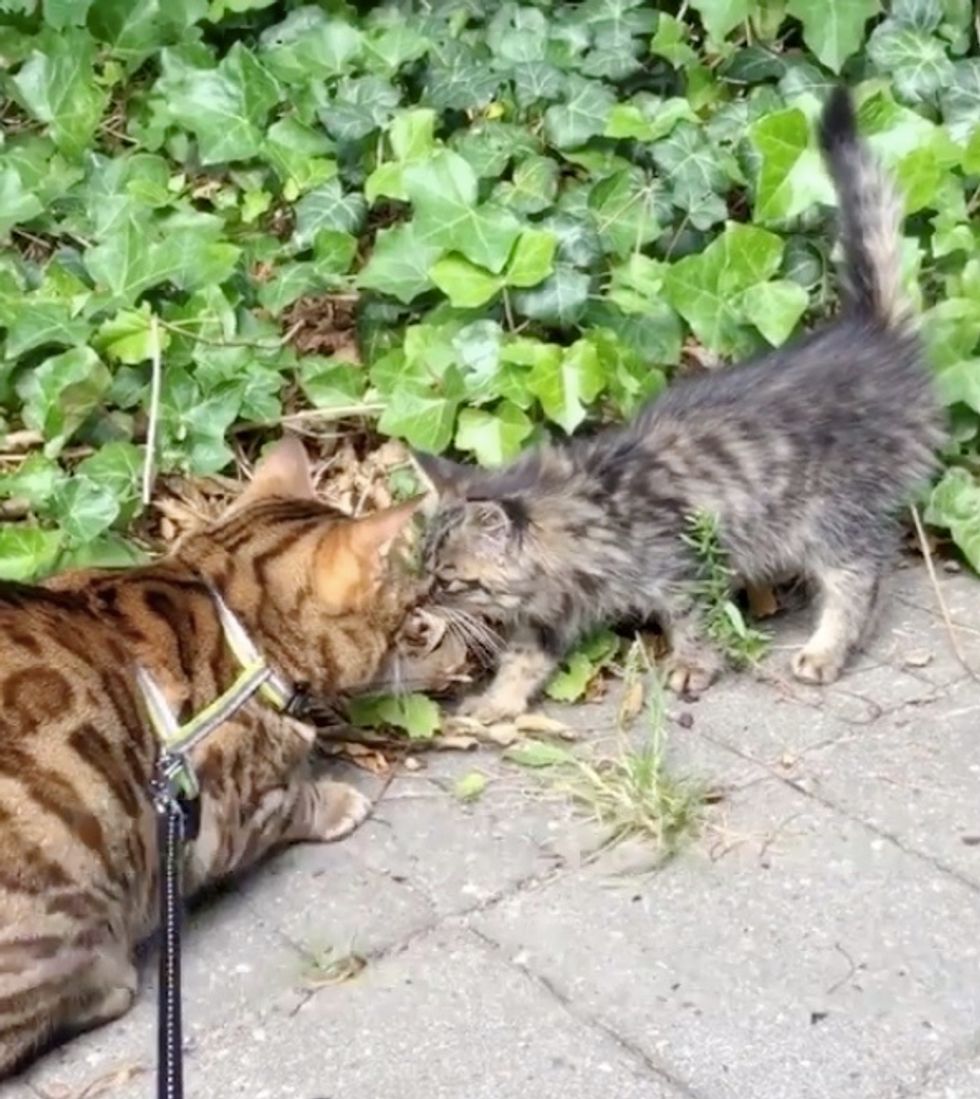 Missenell @missenell
"She was extremely shy. If I was too close she would run away or hiss at me."

After a much-needed bath, a vet visit, and plenty of good food, the kitten began to come around. Over time, she learned that humans aren't so bad, and cuddles are quite enjoyable.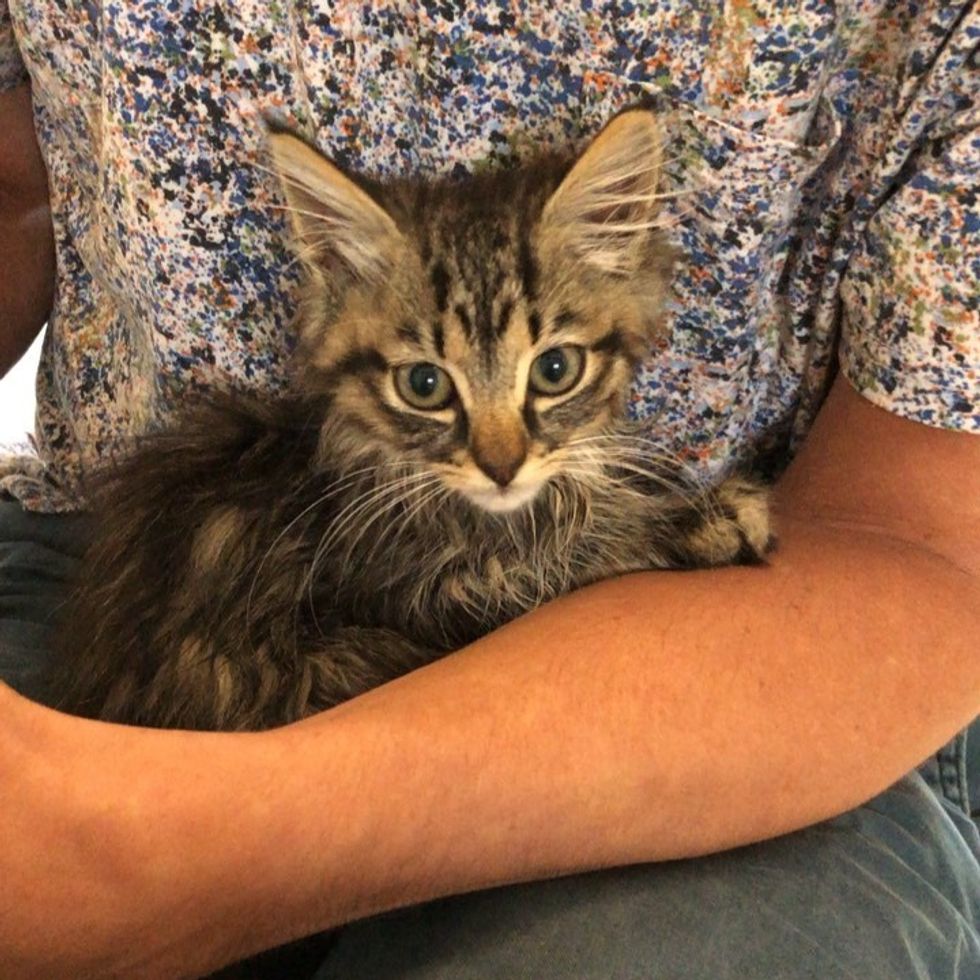 Missenell @missenell
Missenell thought they would find her a home, but their cat Gilbert had a different plan.

They gave her a quiet room and slowly introduced her to their other resident cat Nelly. The kitten became very curious with all the new scents, began to explore and even purr. If she made a sound, Gilbert would come running.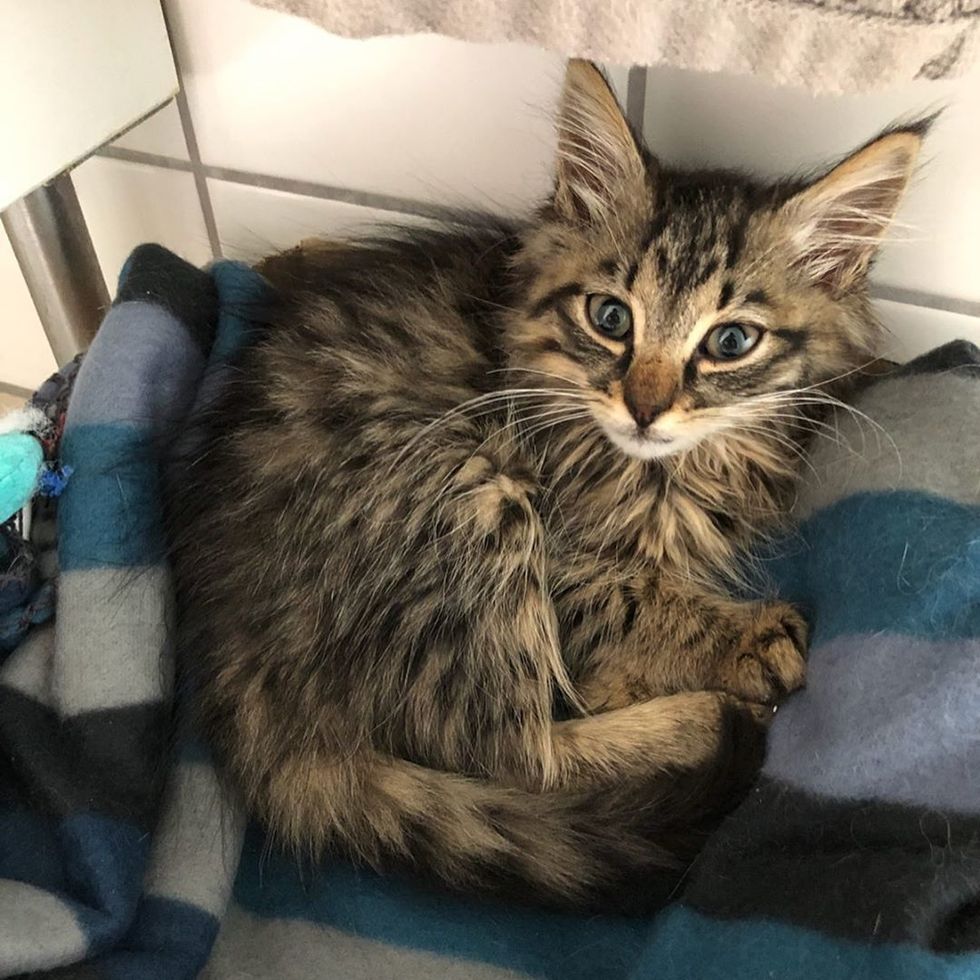 Missenell @missenell
Nelly was warming up to the kitten as she became more familiar with her presence. Gilbert checked on her whenever he could, making sure the little one was OK.

A few weeks later, they became a bonded trio, and Gilbert was especially protective of the kitten. They knew they couldn't separate them.
They named the kitten Nala, and officially made her a permanent part of their family.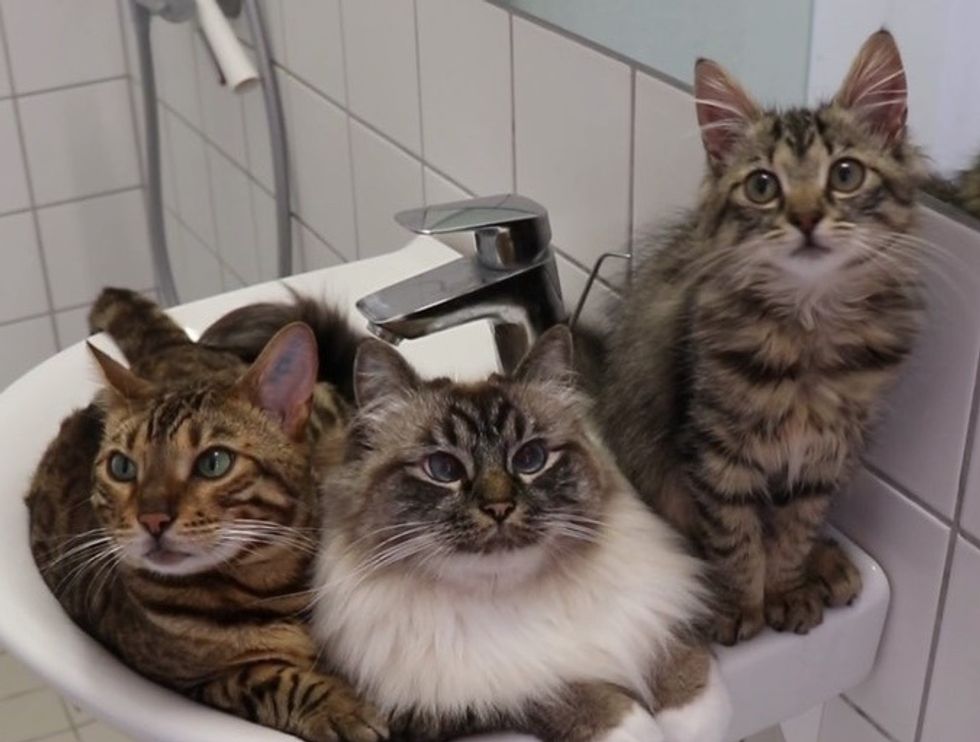 Missenell @missenell
"Gilbert likes to protect Nala and teach her how to be a cat," Missenell told Love Meow.

Watch Nala and her journey in this cute video:
Nala the cat - rescue journeywww.youtube.com
Nala has come a long way since she was rescued. She's no longer afraid of people and her personality is shining through.

Missenell @missenell
"She is one of the most loving creatures in this world. She is so affectionate, playful and cute. She loves to be cuddled, meows a lot (silent meows)."

Gilbert makes sure she's always clean and groomed, giving her mandatory baths.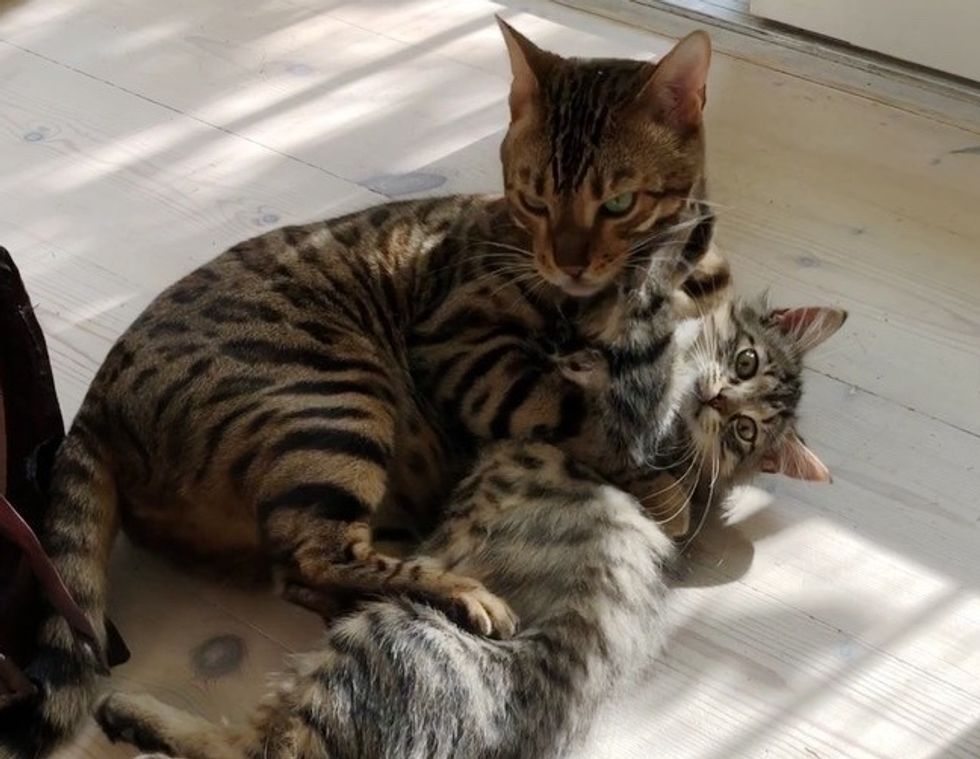 Missenell @missenell
Despite having a large assortment of toys to select from, Nala prefers leaves from the yard. "My guess is leaves were her only toys to play with when she was living on the streets," Missenell told Love Meow.

"Nala loves food and she can't get enough of it. She used to be very possessive over her food because she had to fight for it to survive before we found her."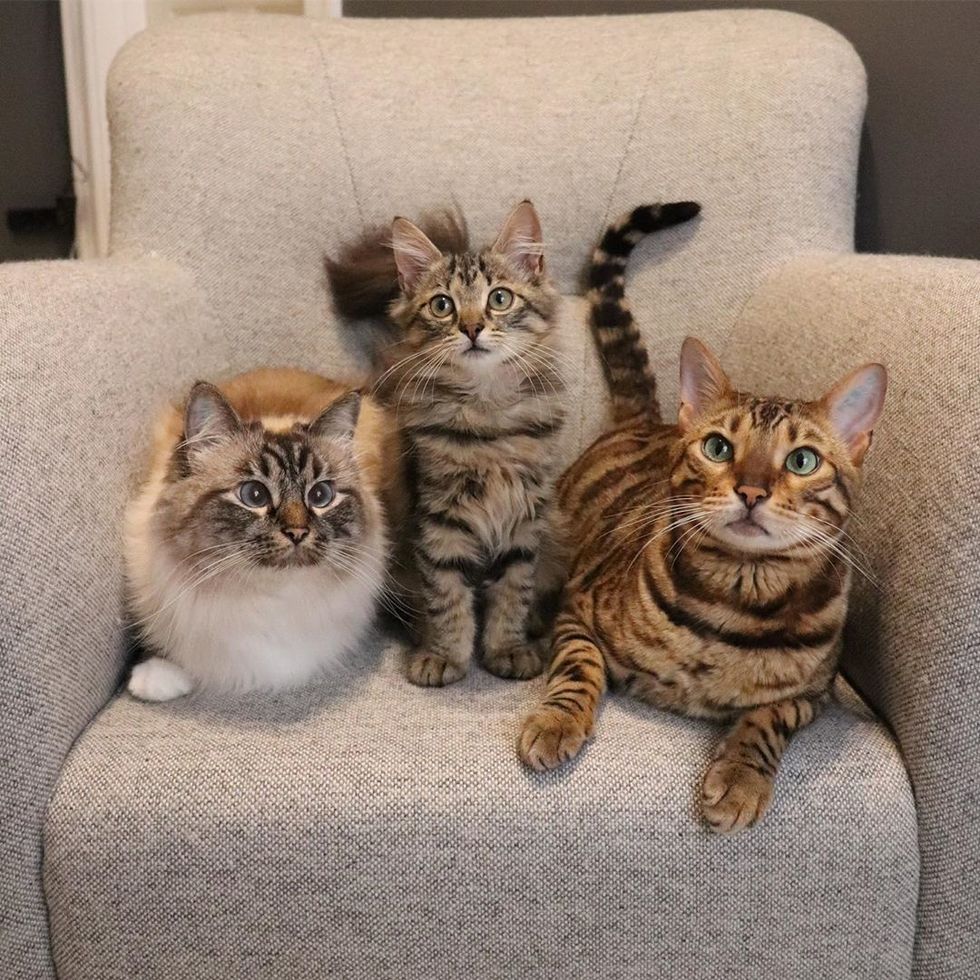 Missenell @missenell
The beautiful tabby girl has almost caught up in size with her siblings.
Gilbert continues to be a big brother figure to her, showing her the ropes and guiding her along the way.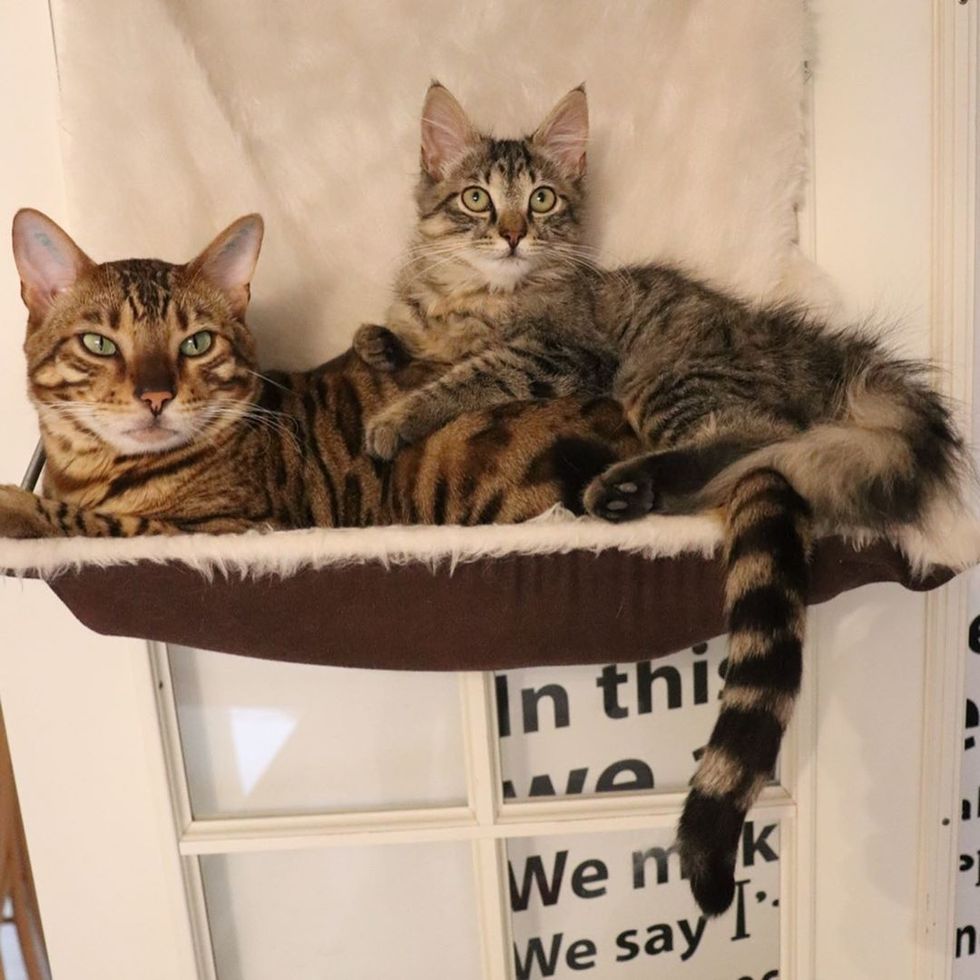 Missenell @missenell
Nala, the former stray, is loving her VIP life and blossoming into a gorgeous cat.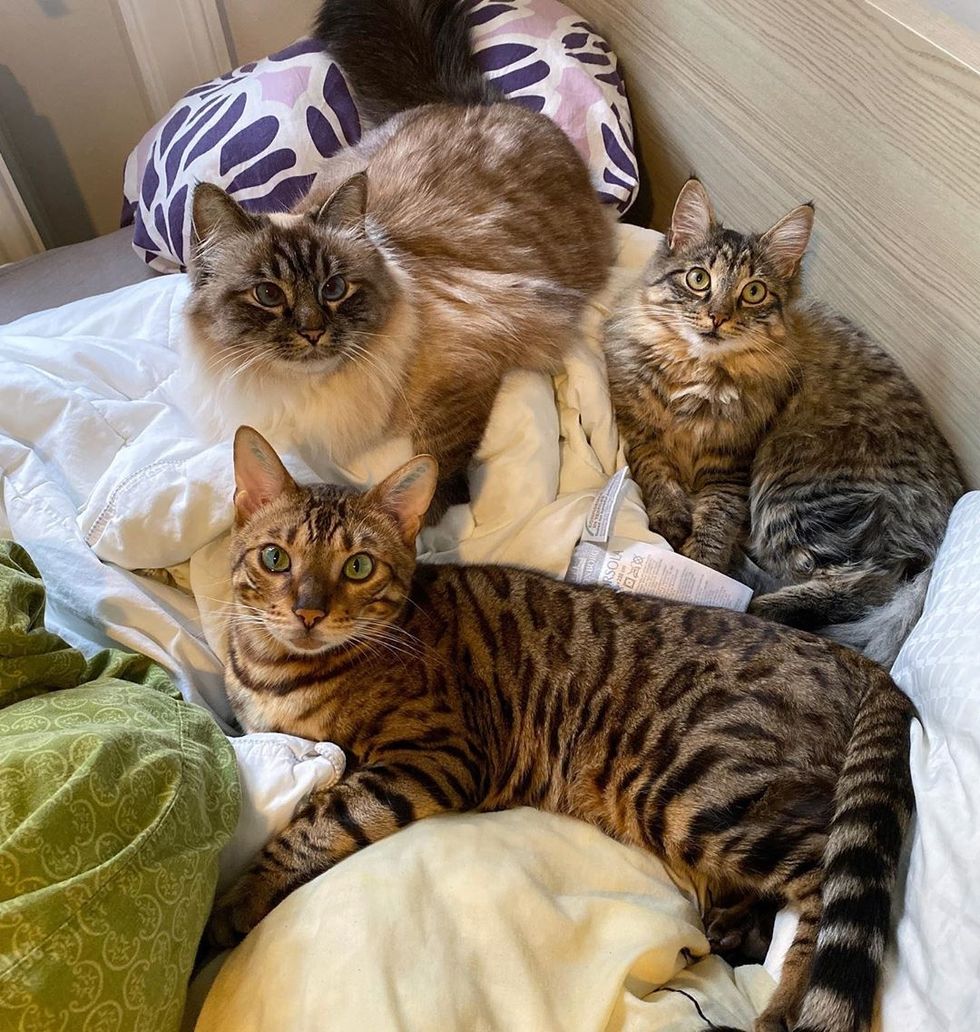 Missenell @missenell
Share this story with your friends. Follow Nala and her best friends on Facebook and Instagram.
Related story: Stray Kitten Walks into Man's Apartment and Decides to Stay and Change His Life