Chris Small, a carman for Norfolk Southern Railway, saved a kitten from a train car but found out he wasn't allowed to work the next day.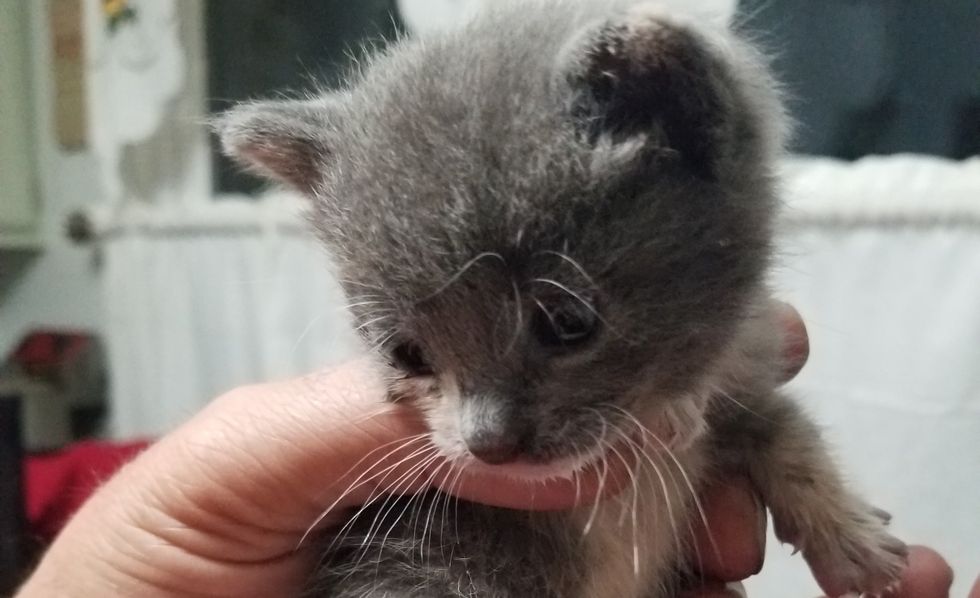 Aprile Small
Last Wednesday (October 30th), Chris was at work in a train yard in Louisville, Kentucky when he heard a kitten's cries coming from down the track. "It was dark and had just stopped raining so I couldn't see anything. I began to look around as I was inspecting the cars," Chris told Love Meow. "I expected to find an injured cat but wasn't having any luck."
As he came closer to a particular tank car, the meowing became louder, and he could hear it coming from inside the car.
"I bent down, and through a cut in the seal, I could see a tiny face," he added. "I told my boss a kitten was in the tank car and we needed to put the car in the shop so we could get it out. He said no, to leave the cat where it was because it would climb out on its own, and for me to get back to work."
Chris thought it would be very unlikely for the tiny kitten to climb out on her own. He didn't know how long she had been trapped without food or water.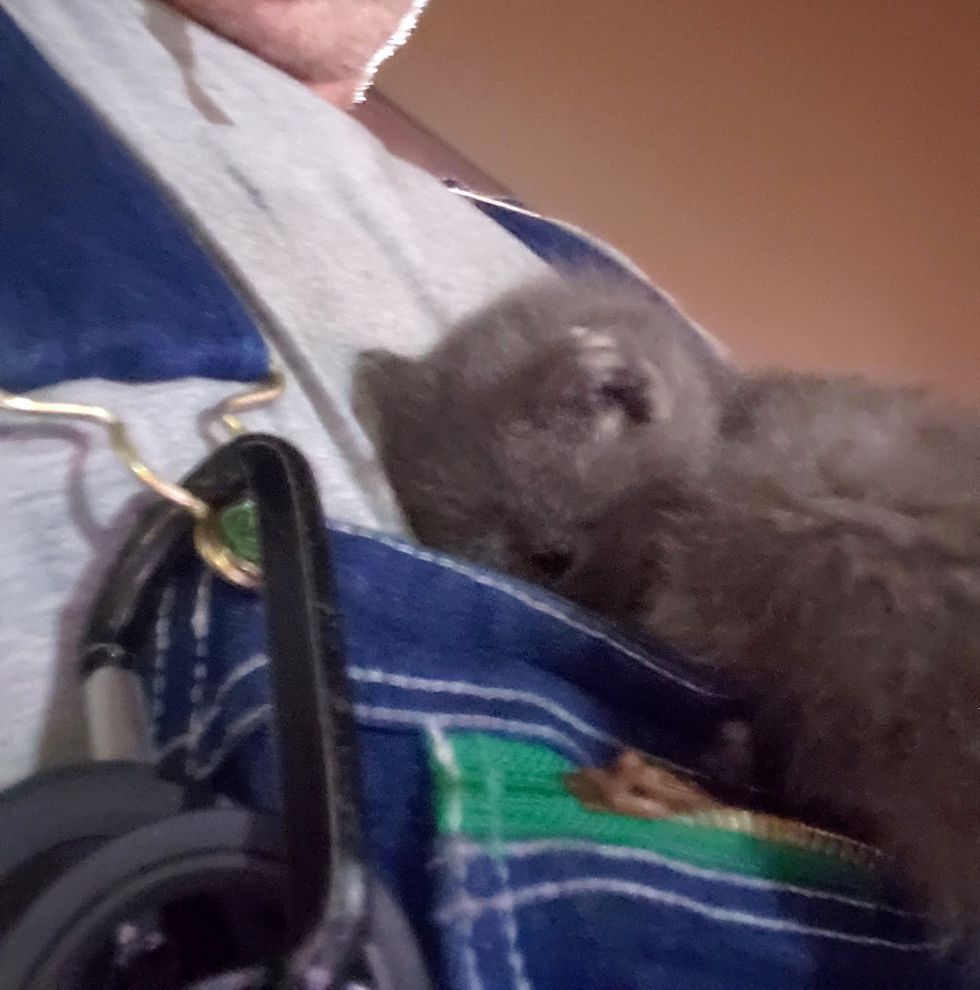 Aprile Small
"The office (of local animal control services) had closed at 7PM and no one was available. I wasn't going to leave a helpless animal to die, so I promised the kitten if it was still meowing by the time I finished my work, I'd come back and rescue it," Chris told Love Meow.

The kitten's cries continued even after his work was complete. "After making sure that particular train wasn't going to be leaving any time soon, I ran to the shop and got a pair of trash tongs."
He used the tool to clear the trash out of the crack where he had seen the kitten. Then, he found the crying kitty and her litter mates that sadly didn't survive.
"I reached in the crack one more time and managed to grab the kitten." He carefully pulled her out, dried her off and placed her in the pocket of his coveralls.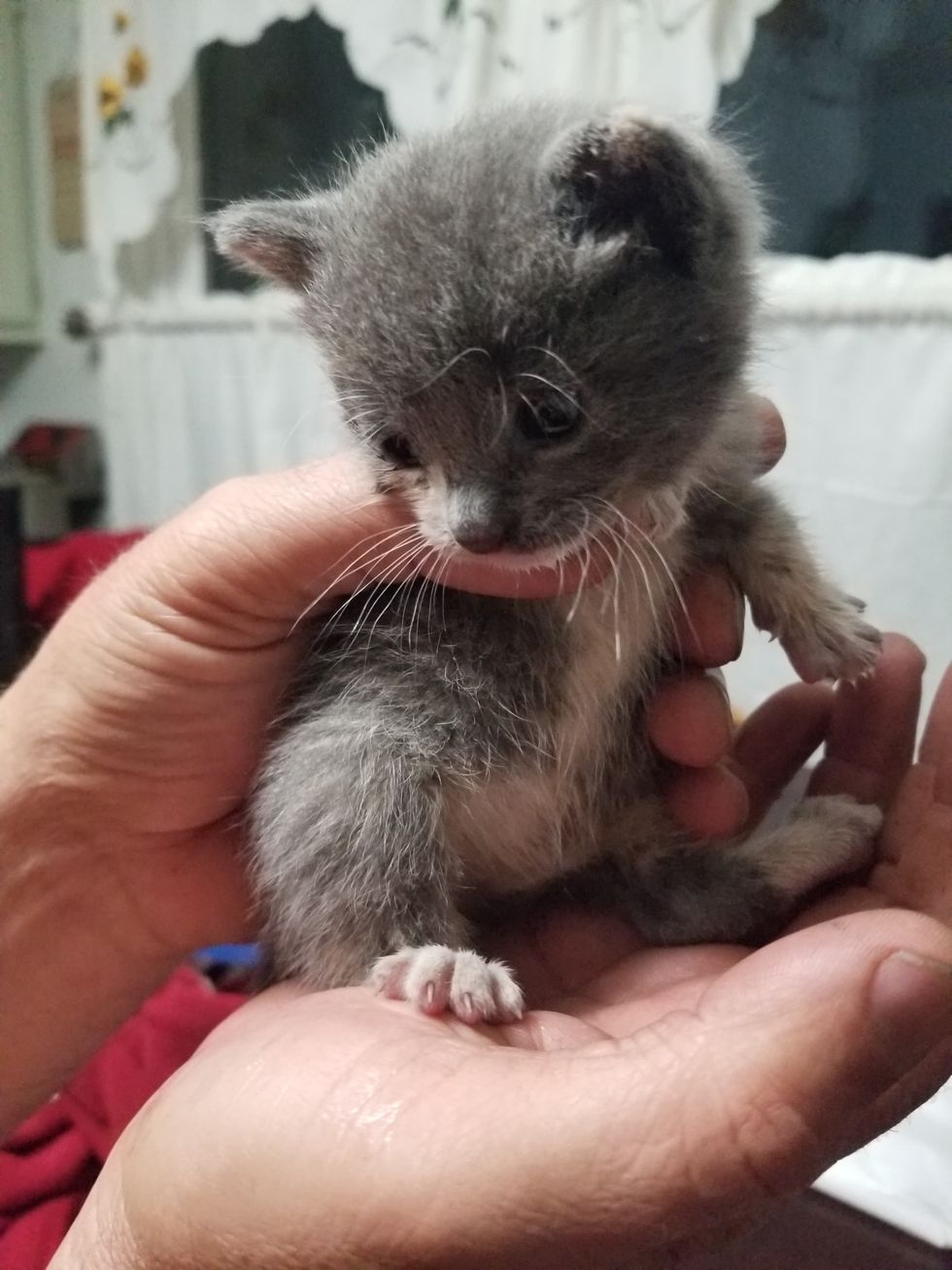 Aprile Small
"She promptly fell asleep, was warm for the first time in who knows how long," Chris said. "I went back to the shop, and my boss said, 'Congratulations, you have a cat but you probably don't have a job.'"
Chris named the kitten Promise — because he promised her that he would come back for her if she was still meowing. "I couldn't live with hearing her cries in my head if I left her there so I kept my promise to her and brought her home."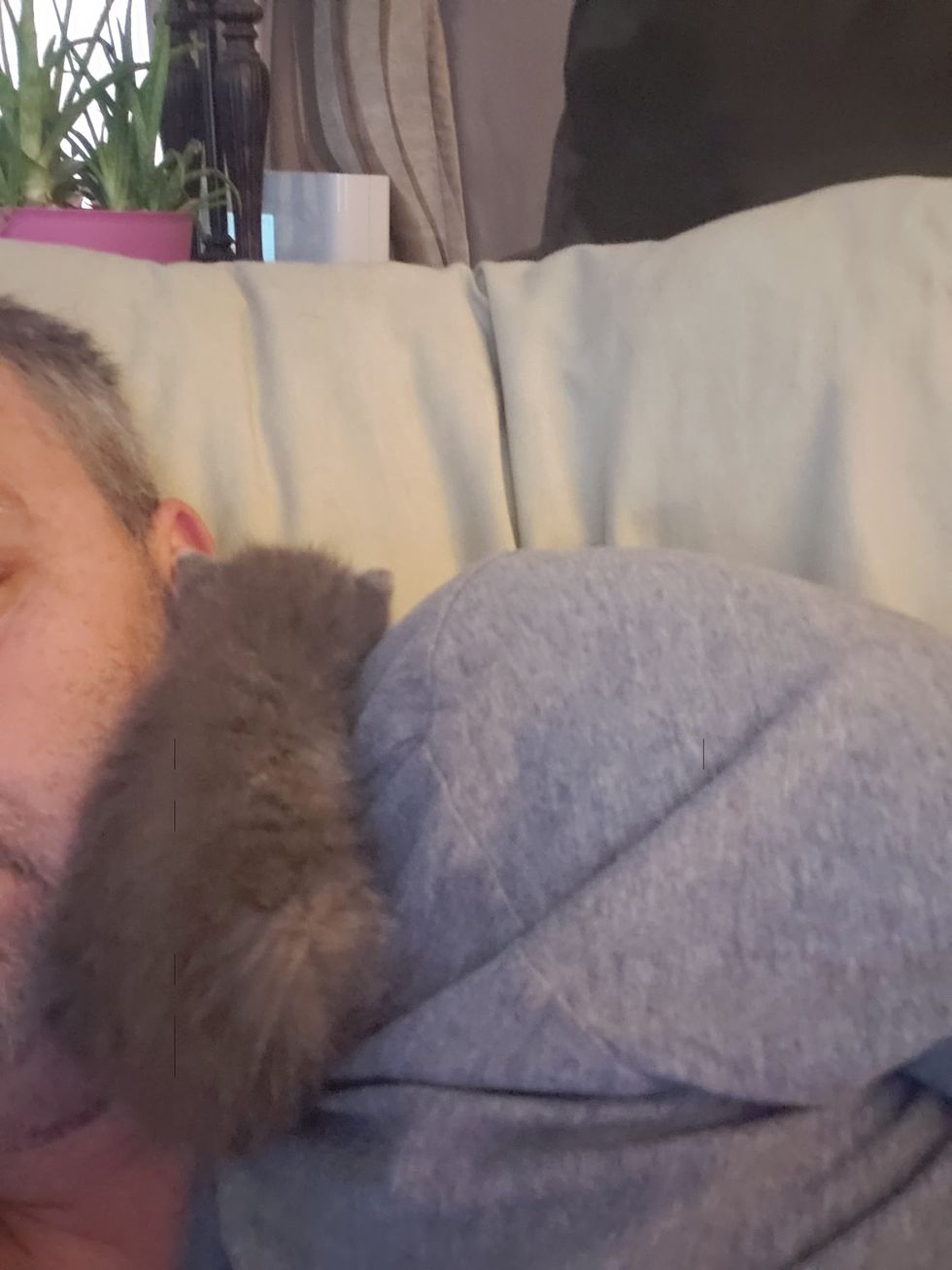 Aprile Small
The next day, prior to his arrival time at work, Chris received a phone call from his company. "They told me I had been fired pending an investigation, and if I set foot on the property I would be arrested for trespassing," he told Love Meow.

The company responded on their Facebook, "Norfolk Southern does not comment on ongoing investigations involving employees covered by collective bargaining agreements. We can, however, confirm that at this time the employee has not been terminated."
Aprile Small, Chris' wife, explains, "They called and said, 'You're fired.' The company is claiming he's not terminated because they're still arguing with the union."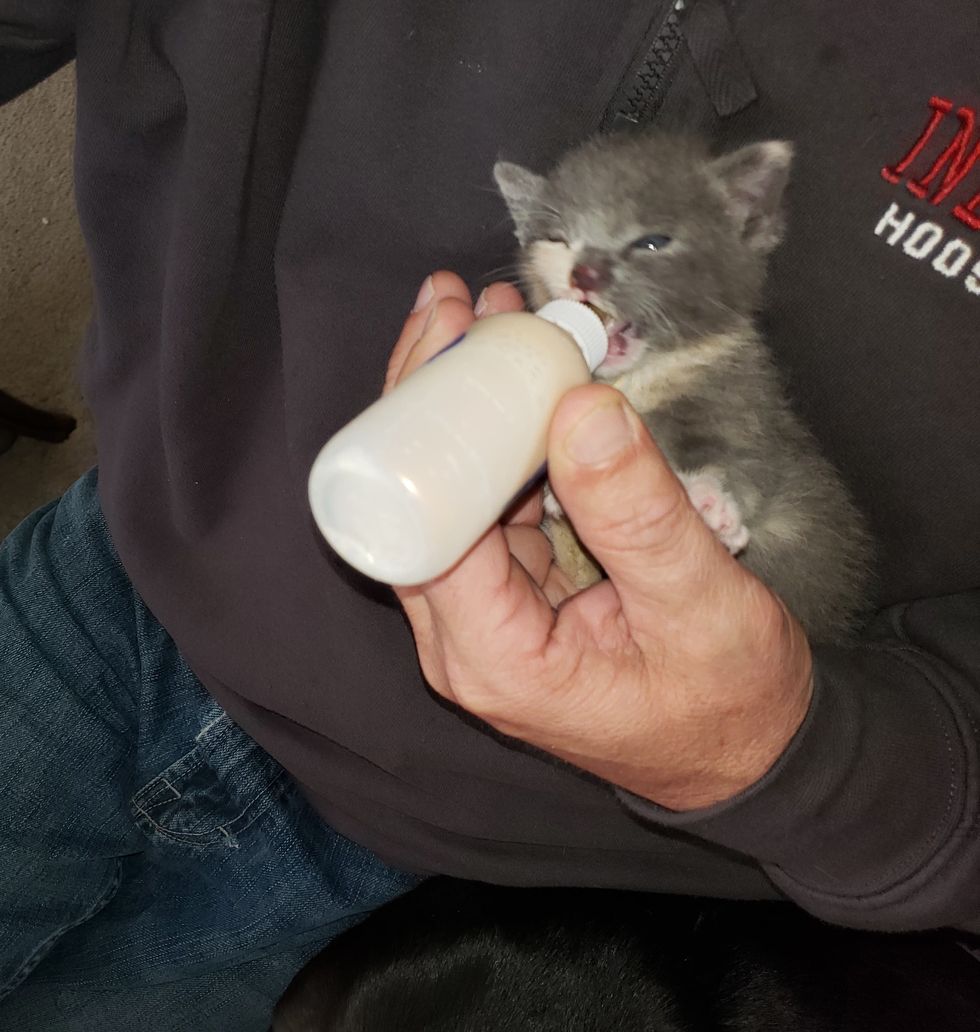 Aprile Small
Today, the kitten had her first checkup at a vet where she was given a clean bill of health.
Little Promise was estimated to be around two weeks old, and had quickly acclimated to her new home and was adopted by their resident dog, Daisy.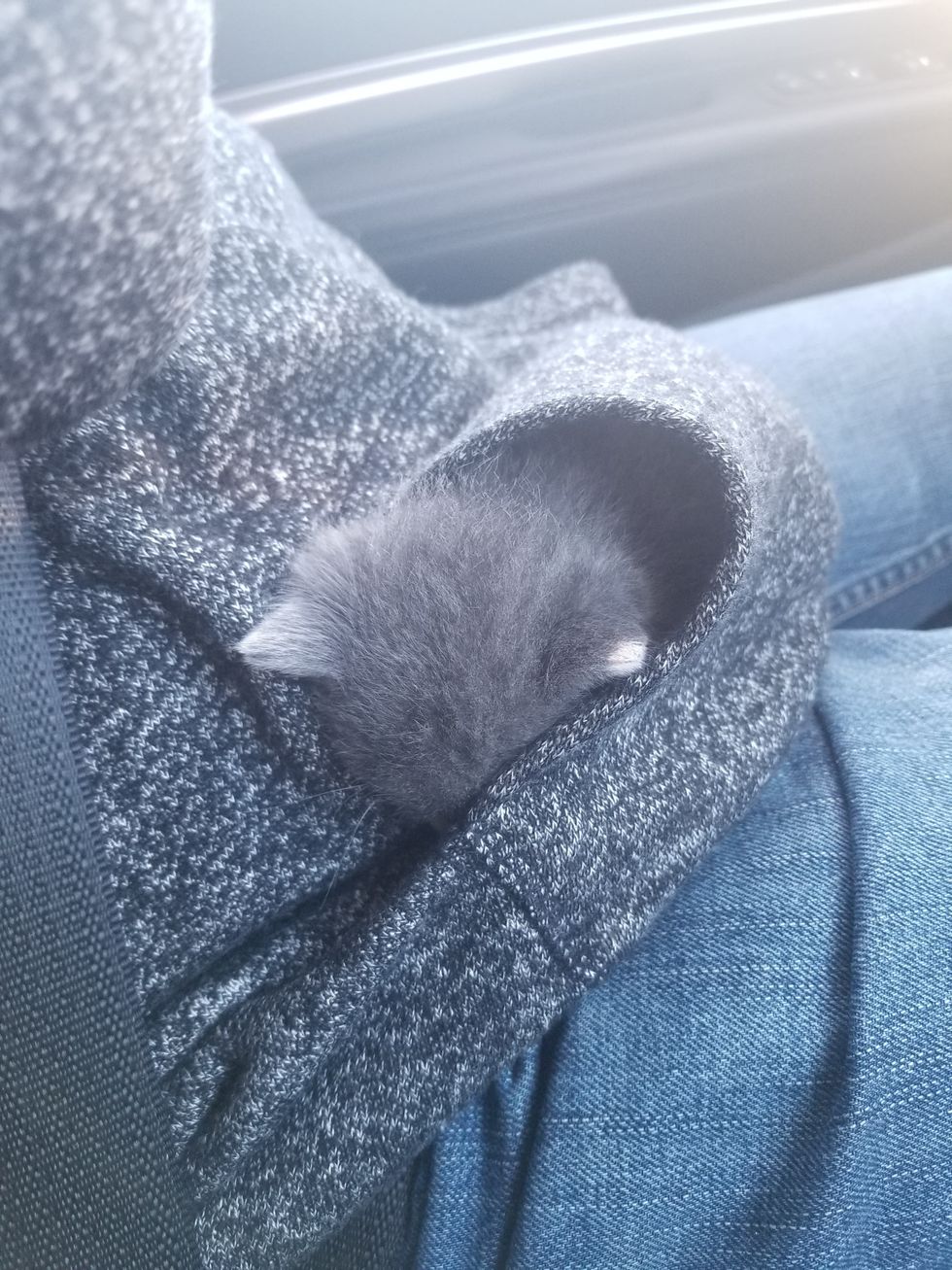 Aprile Small
"Promise is taking a bottle and being fiercely guarded by our puppy Daisy," Aprile said.
"She purrs up a storm and is very happy to be warm and dry, with a full belly. She has a ravenous appetite, and is safe and loved by all."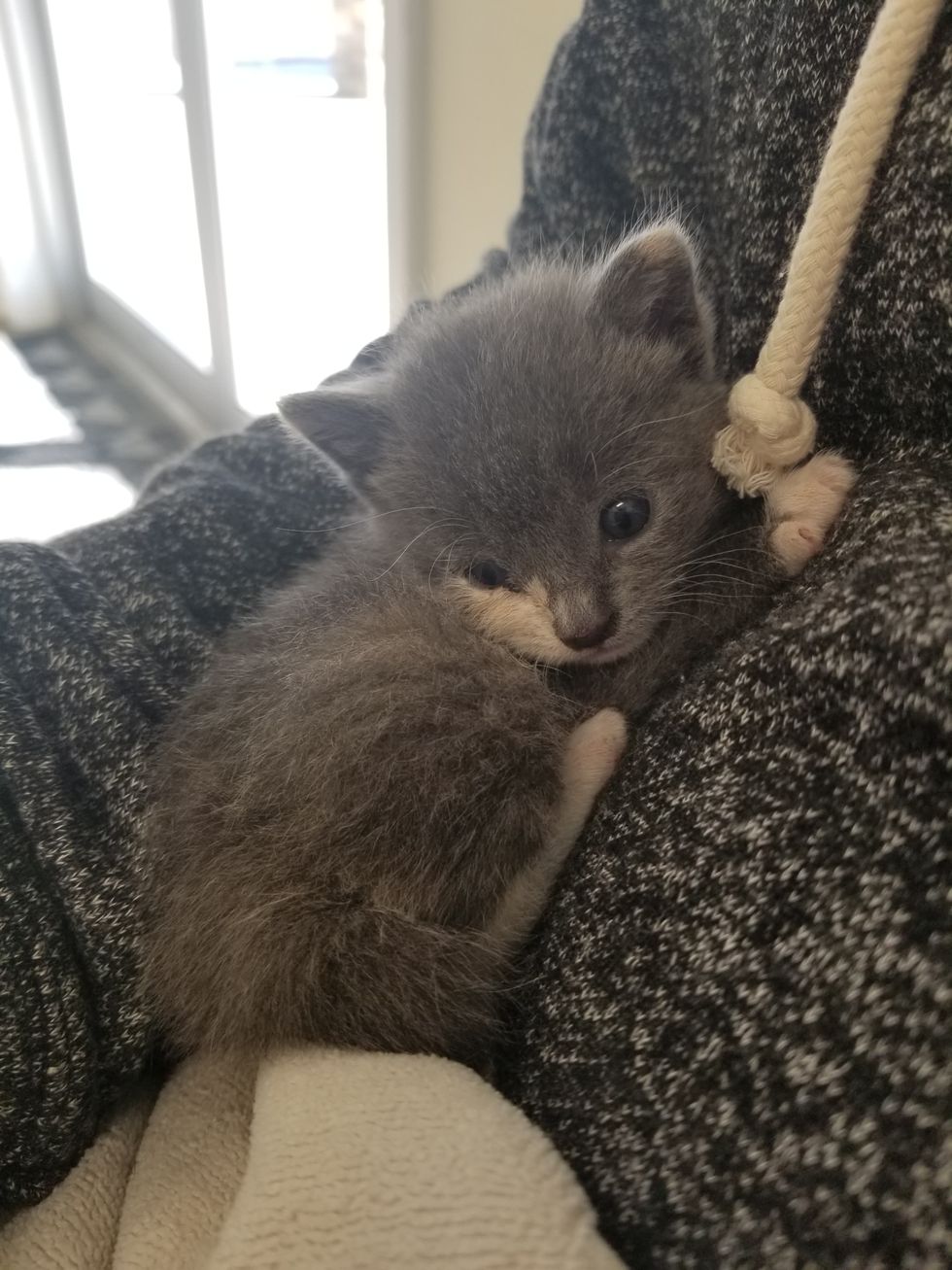 Aprile Small
Watch Promise the kitten in this cute video:
Promise the kitten at her new homeyoutu.be
Share this story with your friends.

Related story: Kitten Races to Geologist, Climbs Onto His Shoulders and Won't Let Go