A worker spotted a kitten dart under their office building and later discovered four more.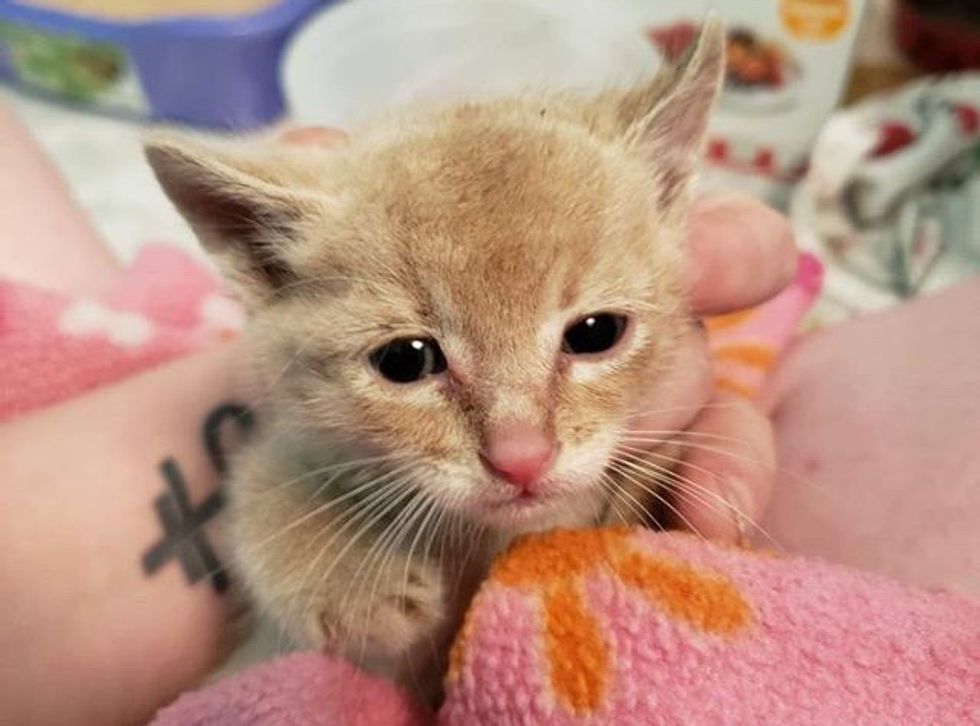 Shuswap Paws Rescue Society
Barb Gosselin, founder of the Shuswap Paws Rescue Society, received an urgent request about a litter of kittens. A worker from the Salmon Arm's Industrial Park (in British Columbia, Canada) saw a kitten run under their office building and immediately reached out for help.

As they listened carefully to the cries, they realized there were several kittens under the floor boards. "They could hear them crying. One worker pulled a wall off the building to get them out. That scared three further away but they did catch the first two," Barb told Love Meow.
The two rescued kittens were just skin and bones, and their body temperatures were low. They were immediately taken to a foster home with a volunteer specializing in bottle feedings. The remaining three kittens refused to come out, and later one of them fell down into a 10-foot slot.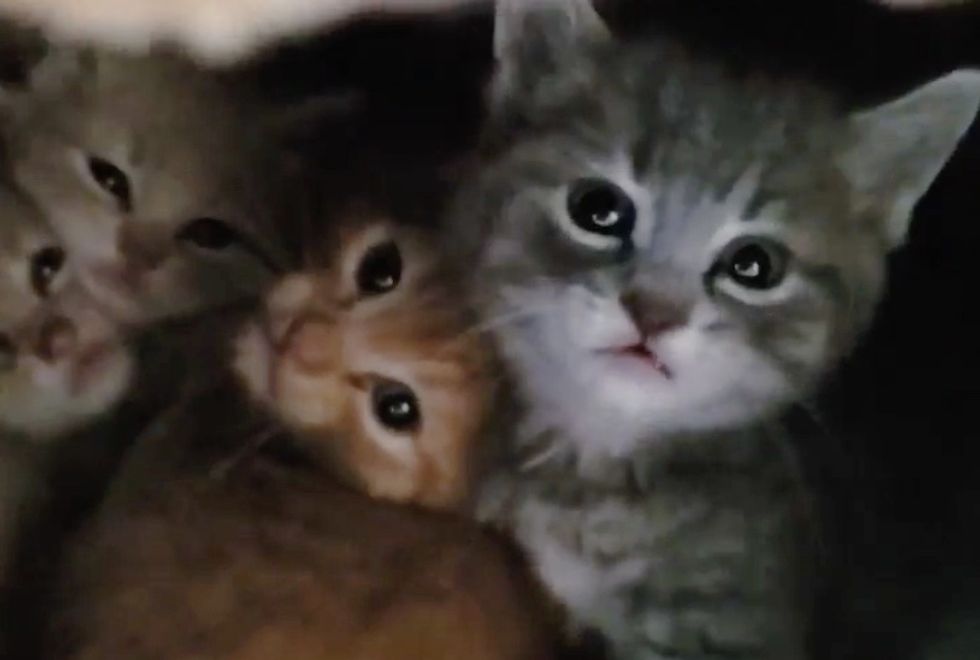 Shuswap Paws Rescue Society
"We had to go up to the attic and remove plywood to get the crying kittens out of where they were," Barb shared with Love Meow. "But one had fallen down a 10-foot wall area."

Pat Haddad, a volunteer of the rescue, used quick thinking to make a makeshift noose with wire. She then lowered the noose down the wall, in hopes of fishing the kitten out.
After many tries, she finally managed to secure the tiny ball of fur and get him out unscathed. One of the rescuers gave the kitten a hug while everyone else was cheering and dancing with joy.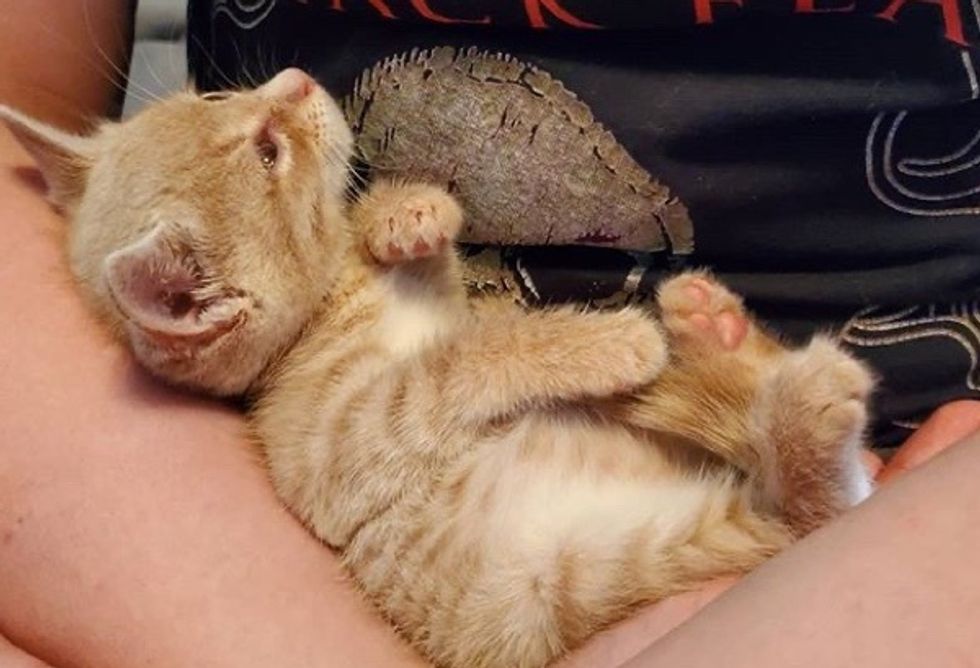 Shuswap Paws Rescue Society
All five kittens are in a safe, loving home with their foster mom, Kat von B. They are being bottle fed and will soon learn to eat from a dish on their own.

Watch their rescue journey in this video:
Shuswap Paws Rescue Societywww.youtube.com
During the first few days in foster care, the fierce little kittens were hissy and spitting, trying to put on a tough face.

Once Kat managed to pet them, their hisses began to wind down, and their faces went from being confused to content.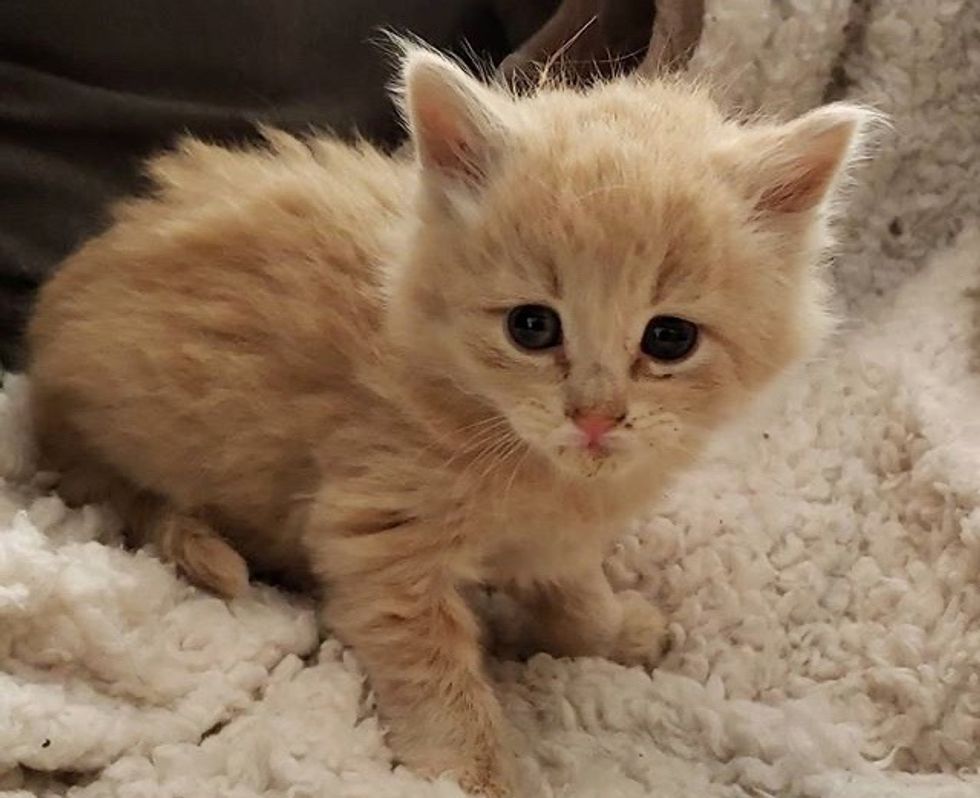 Shuswap Paws Rescue Society
Even the toughest kitten (gray kitty named Sky) couldn't resist the power of pets.
He was like the leader of the pack, guarding his siblings, trying to intimidate anyone who dared to come near. But once he experienced love and realized his human meant good, the wall began to come down.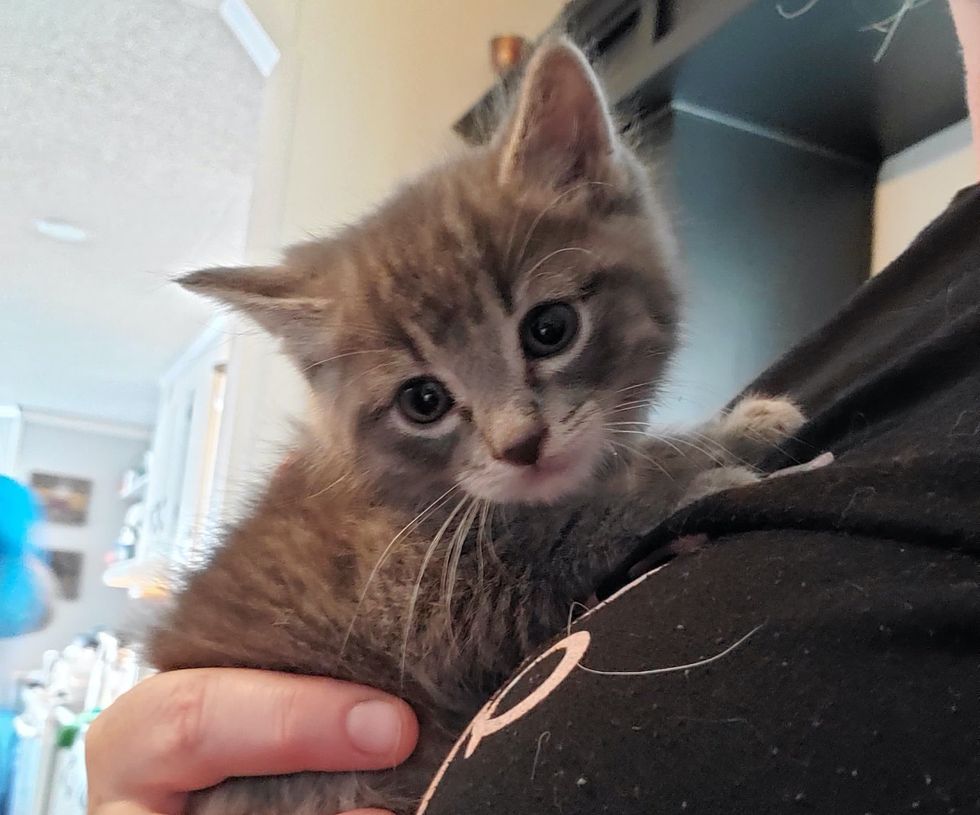 Shuswap Paws Rescue Society
In just a week, all five kittens have come around. "They are not wild any more and are super cuddly. Their foster mom named them Teal, Sky, Indigo, Turquoise and Cobalt," Barb said.
"Their feral cat mom has also been found and will be spayed."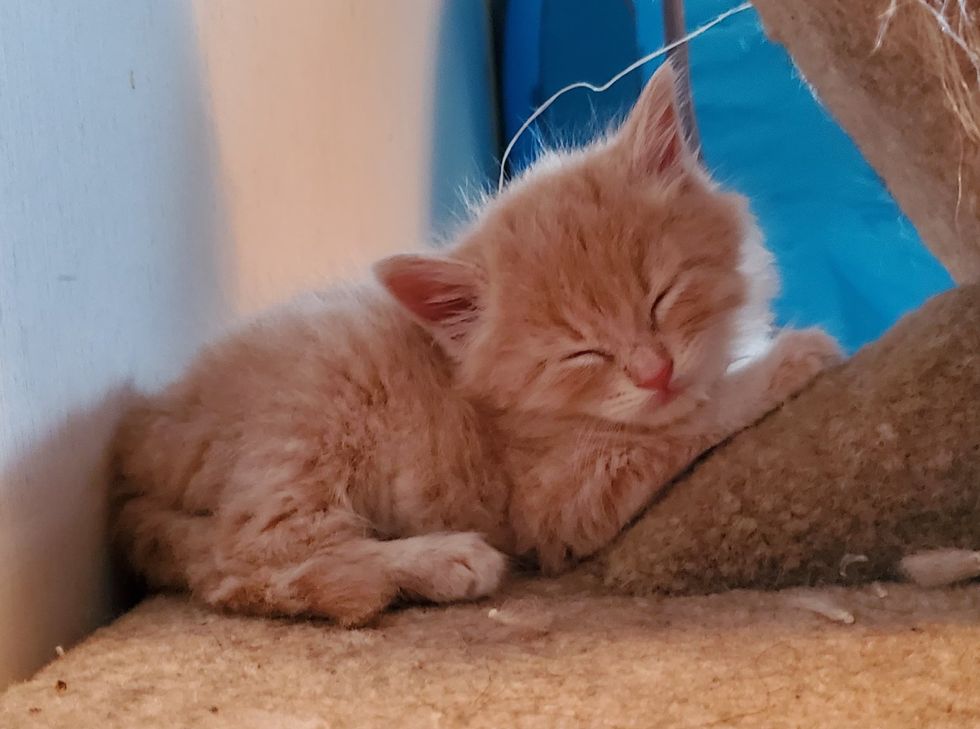 Shuswap Paws Rescue Society
With help from the kind workers, rescuers and volunteers, these kittens will never have to live another day outside, wandering the streets.

When they are big enough, they will be adopted out and enjoy their VIP lives at a place of their own.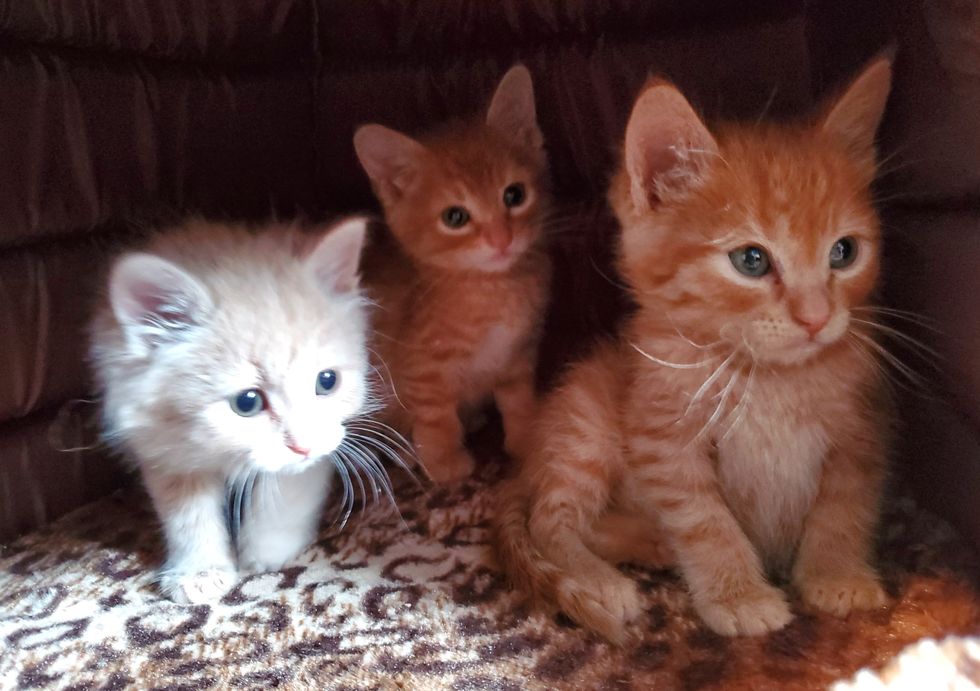 Shuswap Paws Rescue Society
Share this story with your friends. To support their rescue efforts, volunteer, adopt or foster, email at shuswappaws@gmail.com or follow them on Facebook and Instagram.
Related story: Kitten With Toothy Smile Was Brought Back From the Brink and Fights to Live