A kitten who was found alone outside a building, met another rescued kitten who needed a friend. They instantly connected.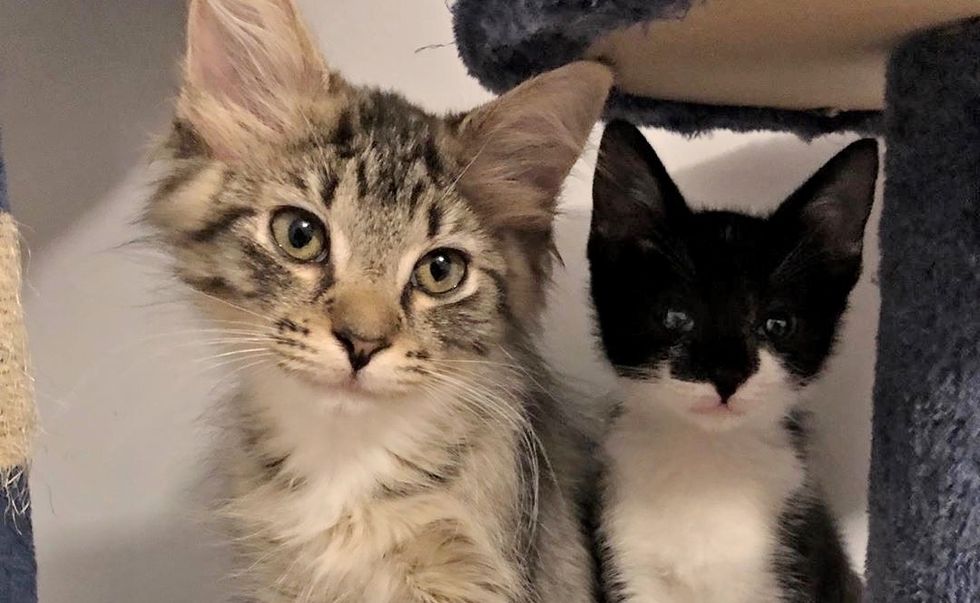 Alley Cat Rescue
Binky's journey started when an animal rescuer heard her loud cries. Drew, a volunteer of Alley Cat Rescue, was working on a TNR (trap-neuter-return) project when he found the little tuxedo kitten.

The kitten was stuck between the walls. When Drew called out to her, she immediately wriggled her way out to him as if she was glad to see someone.
The kitten had a severely infected eye but was so happy to be safe. She was transferred to Alley Cat Rescue where she received the medical attention she desperately needed.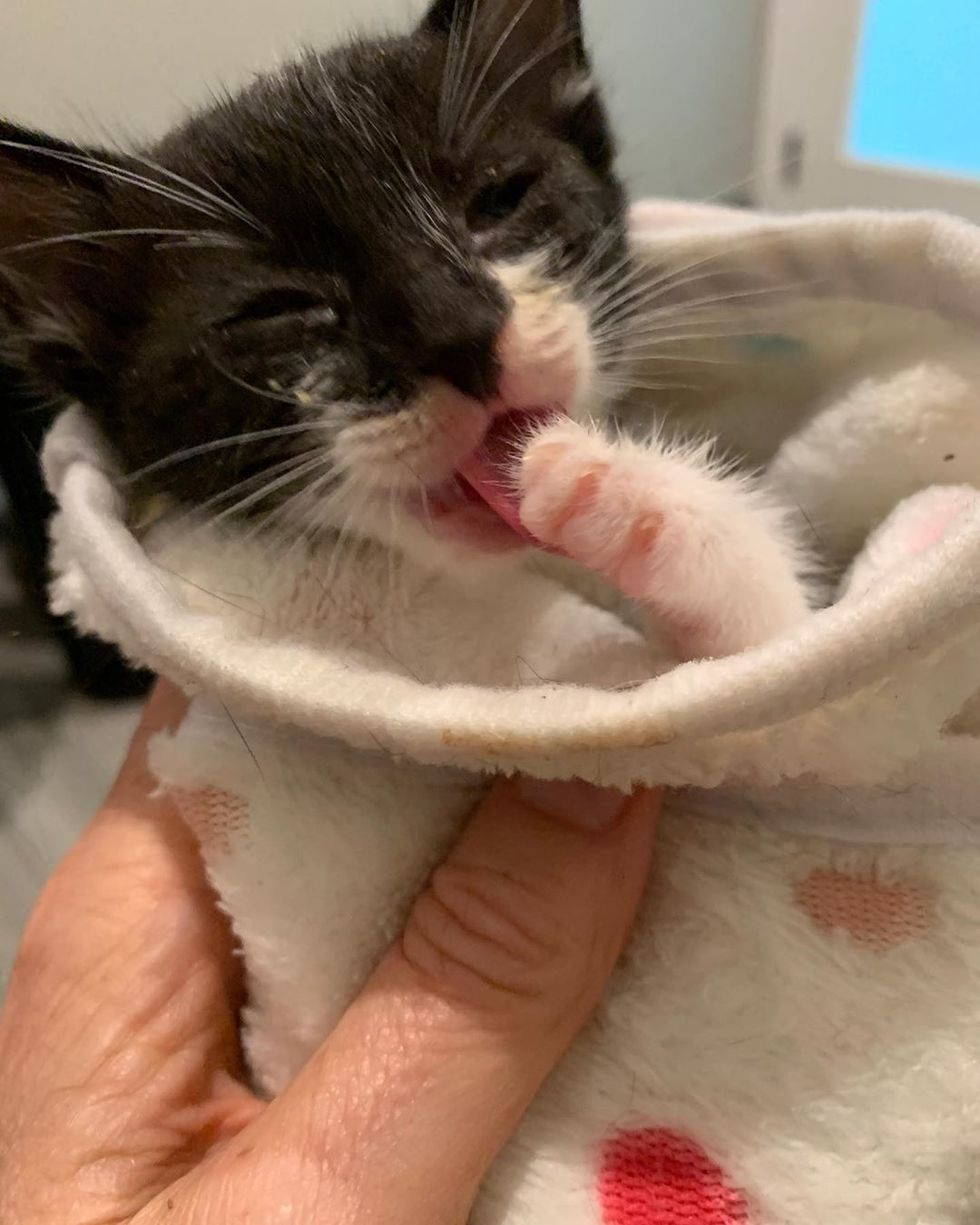 Alley Cat Rescue
Binky was a cuddle-bug from day one. She was sweet to everyone around her, already enjoyed being cuddled, and didn't want to be alone. The rescue decided to pair her up with a few feline friends.
She immediately connected with one of them.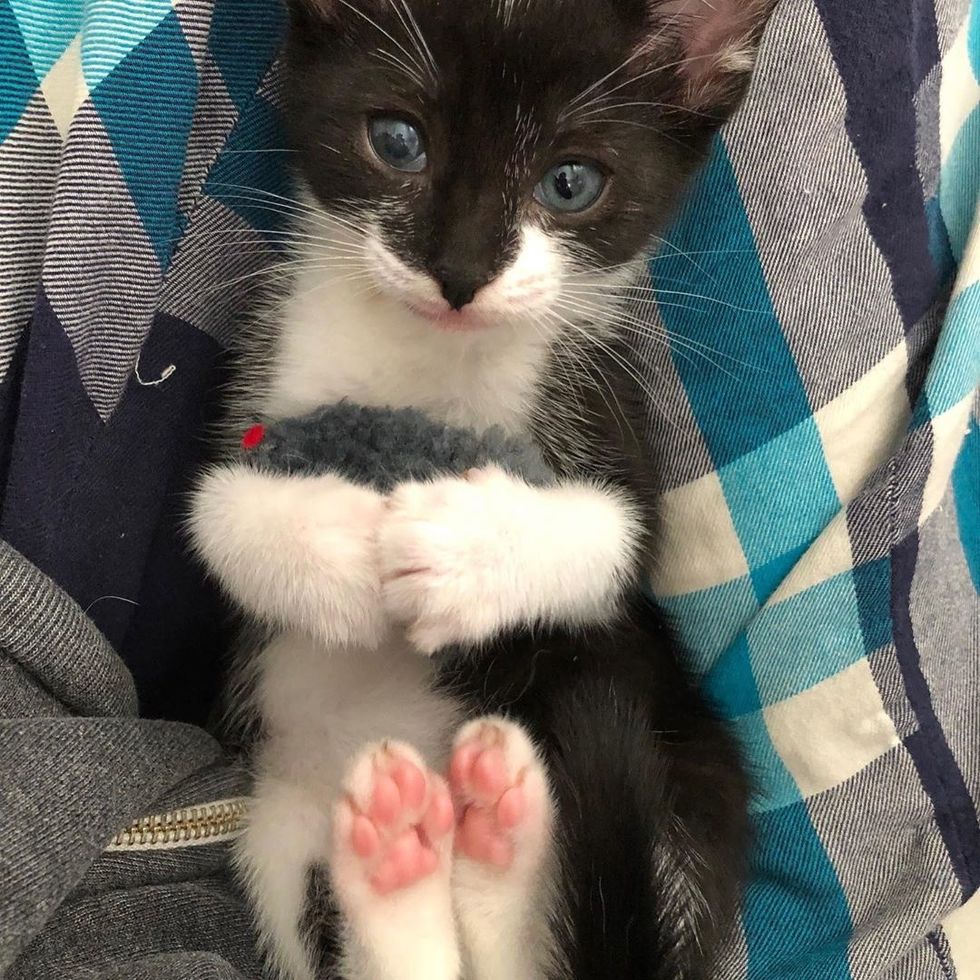 Alley Cat Rescue
Mochi the tabby came to Alley Cat Rescue as a stray. "She was found on her own, meowing for food in an alley. She could have been abandoned and we were worried about her," Alley Cat Rescue told Love Meow.

The tabby girl was eager for attention and a buddy to snuggle with. That's when she met Binky, and the two just hit it off.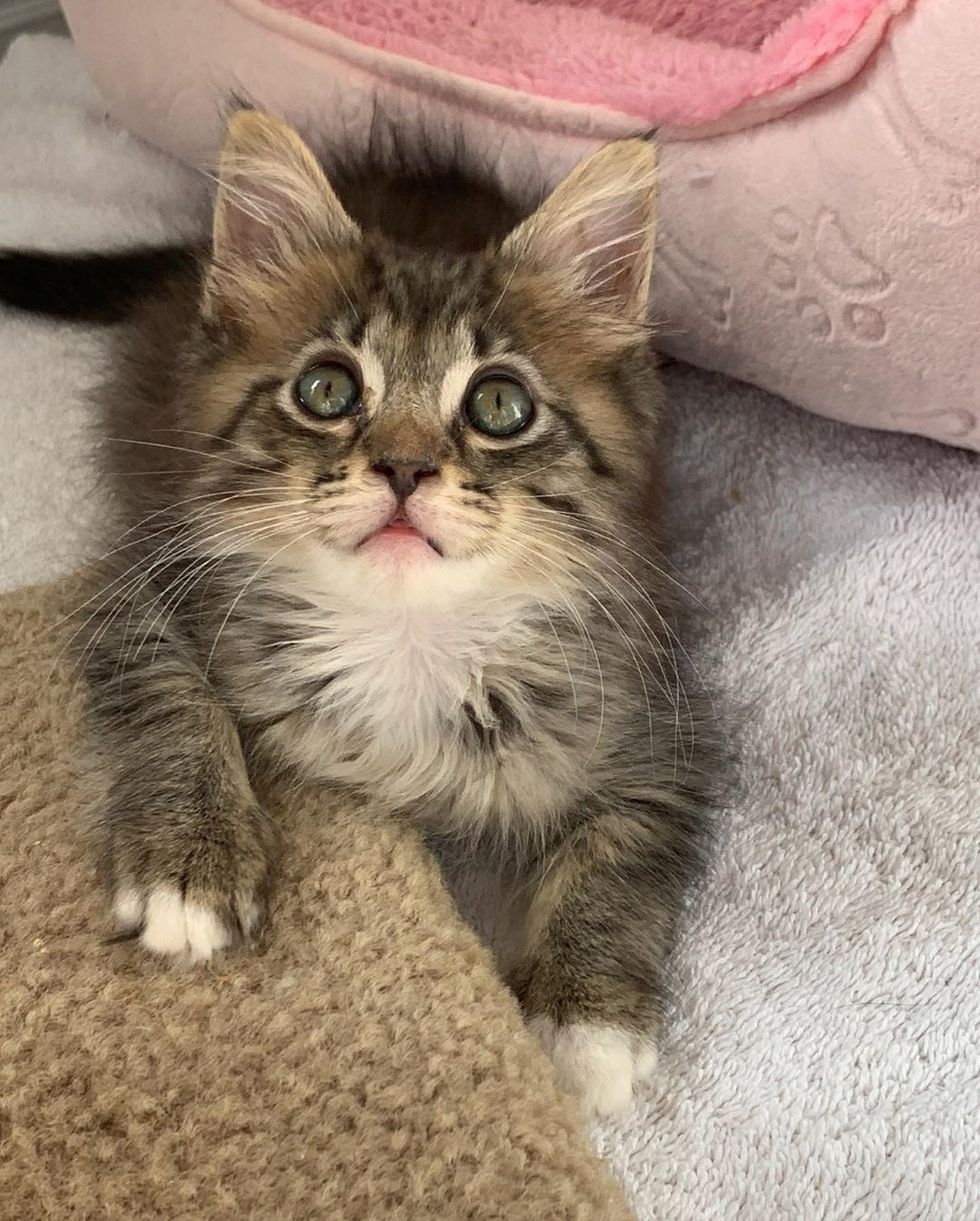 Alley Cat Rescue
Binky took to her new friend, and started copying everything she did. The tuxedo was never a big eater, but with Mochi around, she felt encouraged and wanted to eat the same amount as her friend did.

Over the next couple of weeks, Binky really blossomed. Her eye completely healed. She was obsessed with Mochi and wouldn't let her out of eyeshot.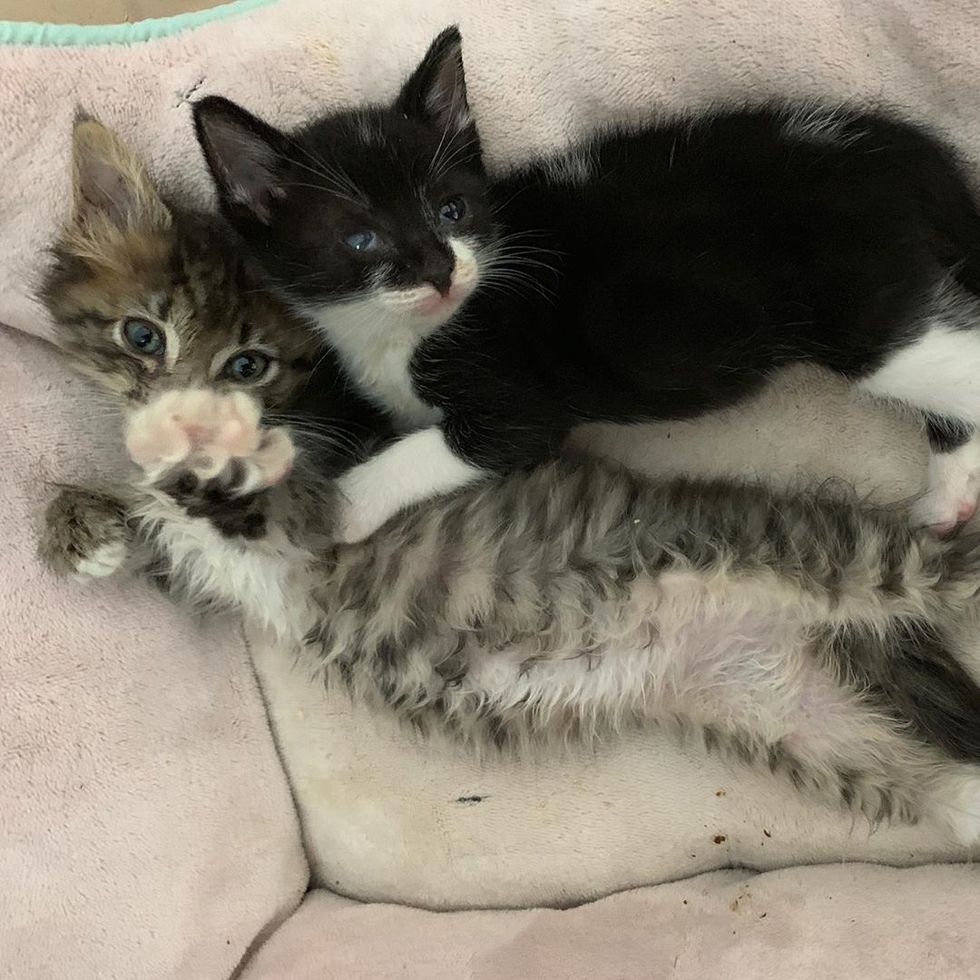 Alley Cat Rescue
"Binky reached her one pound milestone — a huge celebration," Alley Cat Rescue said. "Orphan kittens do so much better with a friend. They thrive better when they can cuddle and play."

When Mochi was away for her spay surgery, Binky was devastated. "She went off to the clinic for a few hours. Binky was so upset and crying even before her friend left the room."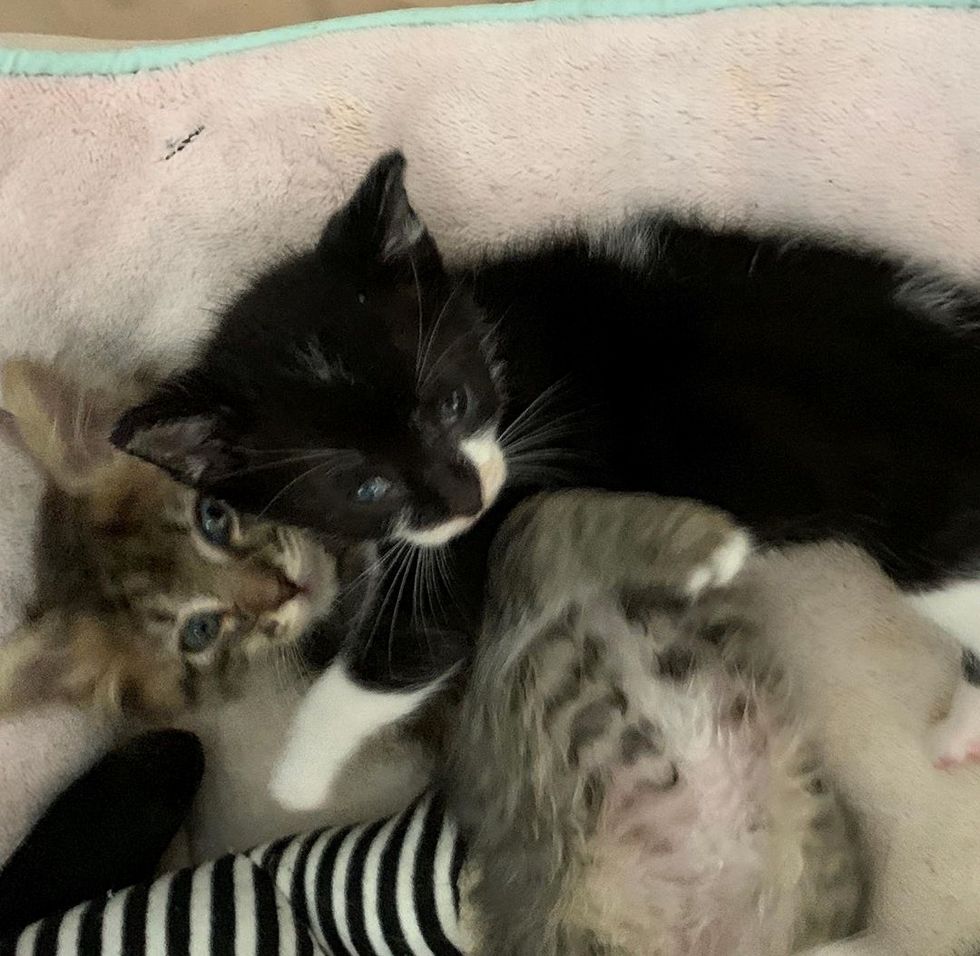 Alley Cat Rescue
As soon as Mochi returned, the tuxedo was back to her happy, playful self again. She snuggled up to her best friend and felt right at ease.

Watch the two best friends in this video:
Two best kitten friendswww.youtube.com
Two months after Binky was rescued, she and Mochi had their dream come true when a family adopted them, together.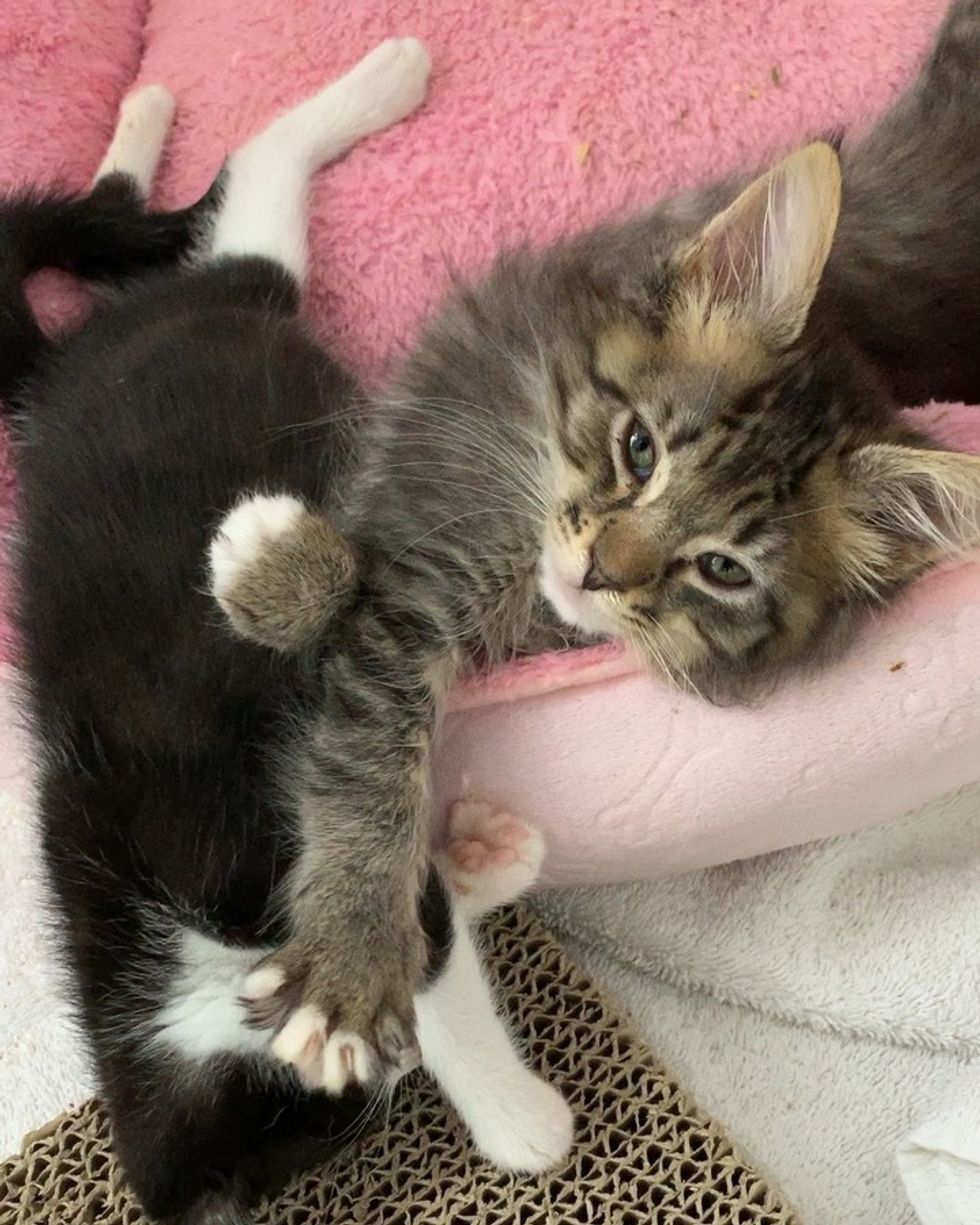 Alley Cat Rescue
"We are so happy for them. These two clearly are sisters from another Mister," Alley Cat Rescue said.

"Binky's recovery was a total miracle as we thought she would lose an eye. However, with medication, a lot of love, cuddles and her best friend Mochi, she is doing great."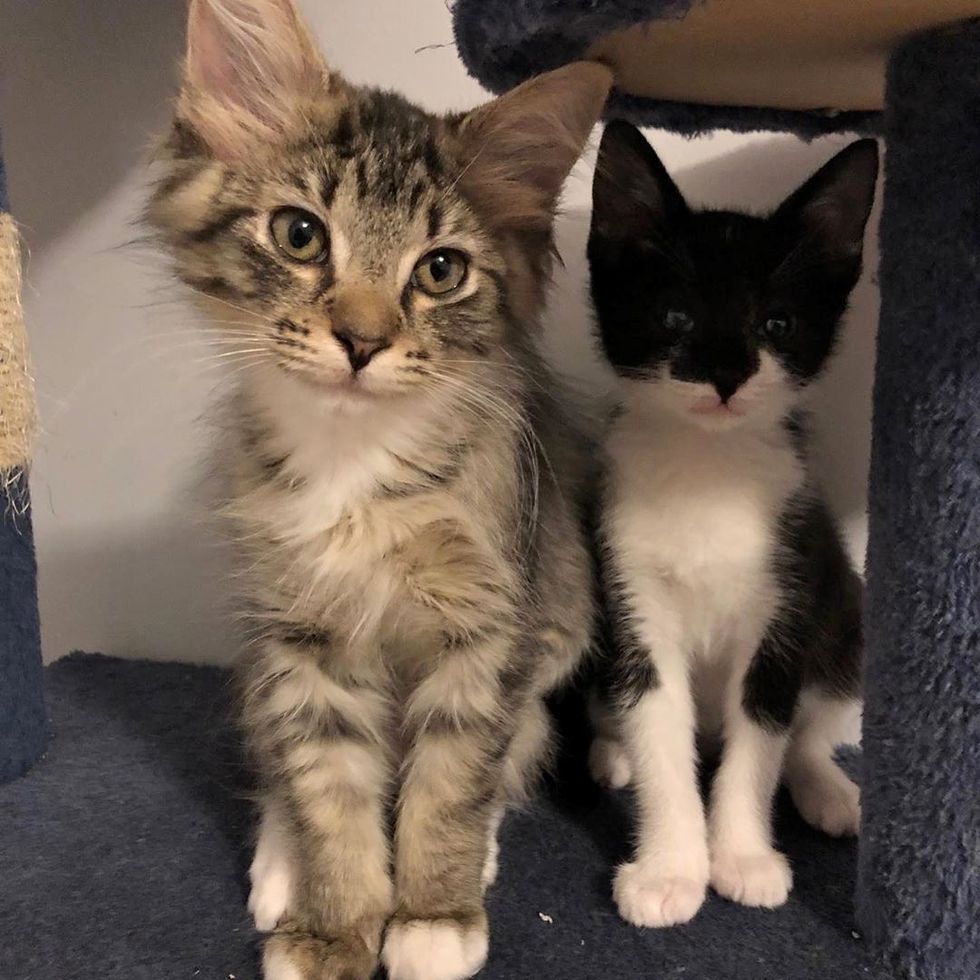 Alley Cat Rescue
"They now get to play and cuddle forever. Mochi is super smart and loves to play fetch. Binky is very loud and happy to intercept those fetch games, steal the prize and shake it all up."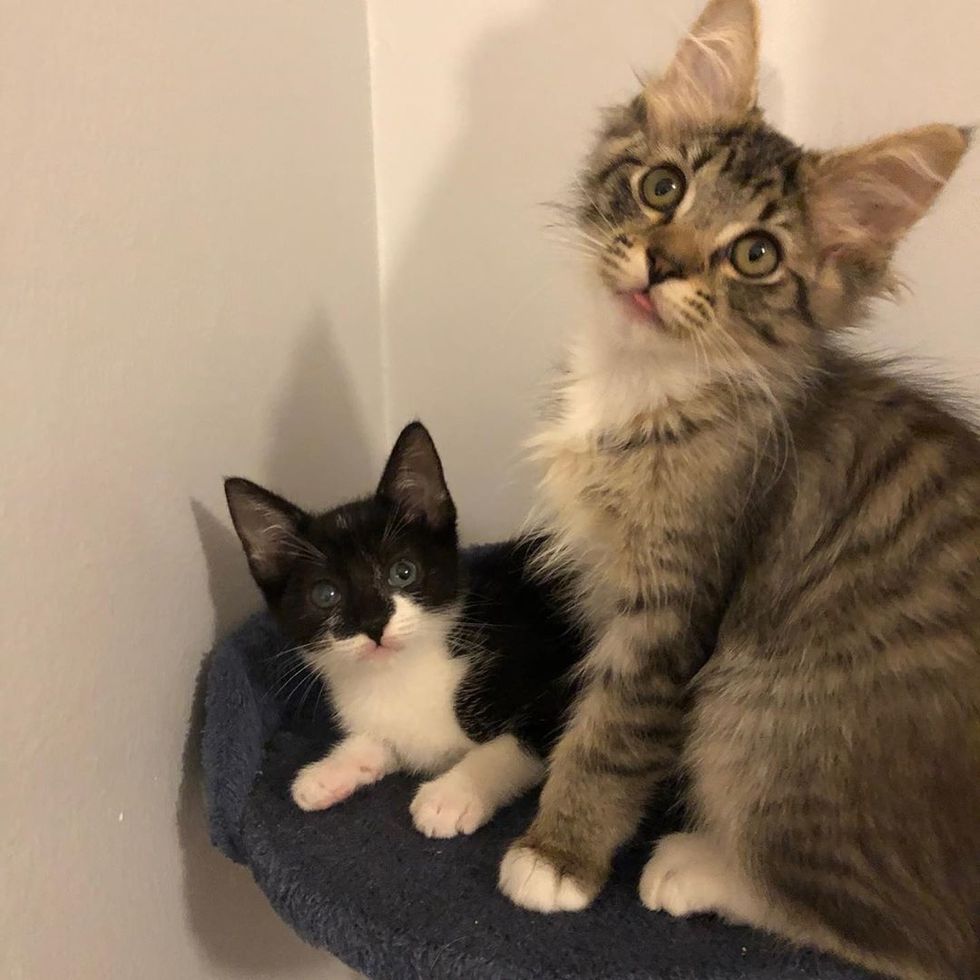 Alley Cat Rescue
Share this story with your friends. Follow Alley Cat Rescue on Facebook and Instagram.
Related story: Woman Took Orphaned Kitten Home to Foster But the Tuxedo Had Plan of Her Own