A stray kitten wandered up to a construction site and befriended an engineer there.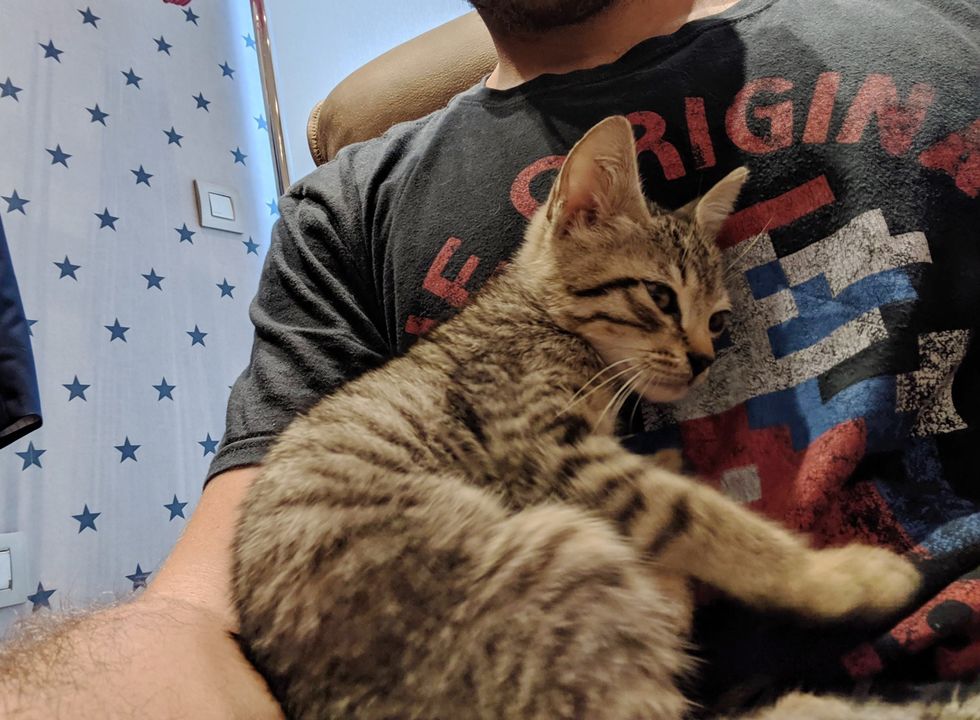 M. Haydar
Mohamed Haydar, an engineer based in Lebanon, was working on site when a little stray kitten showed up and decided to stick around.

"He followed me around the construction site while I was out measuring quantities of work done. He seemed to want attention more than food and was extremely friendly," Haydar told Love Meow.
The kitten became Haydar's little work partner that day, tagging along everywhere he went until he took him to his office.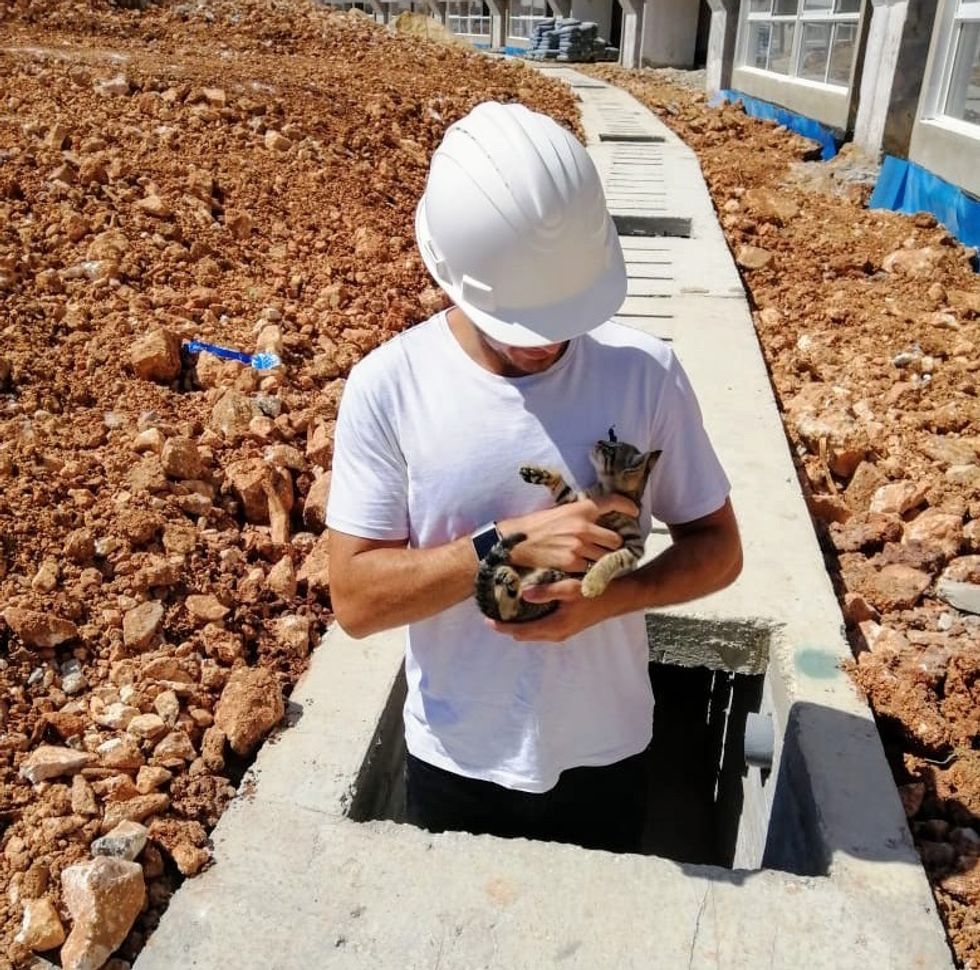 M. Haydar
There are many stray cats in the area and Haydar who has two cats of his own, often keeps cat food at the office and helps local strays whenever he can.

He believes this kitten might have wandered off from his feline family.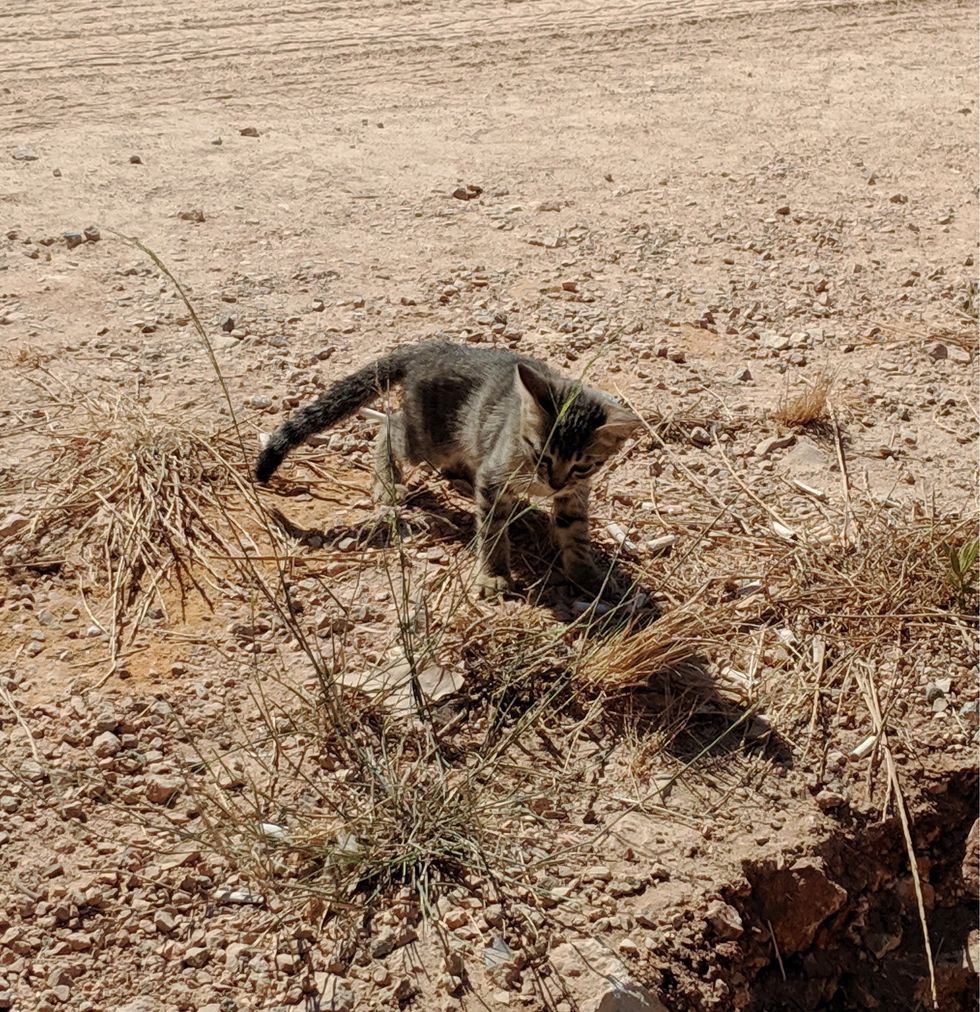 M. Haydar
The little guy was given some food and water. After getting a full belly, he curled up in his friend's lap and fell asleep.
The kitten was very affectionate and just wanted to cuddle. Haydar made the decision to look after him in the office until he could find him a good home.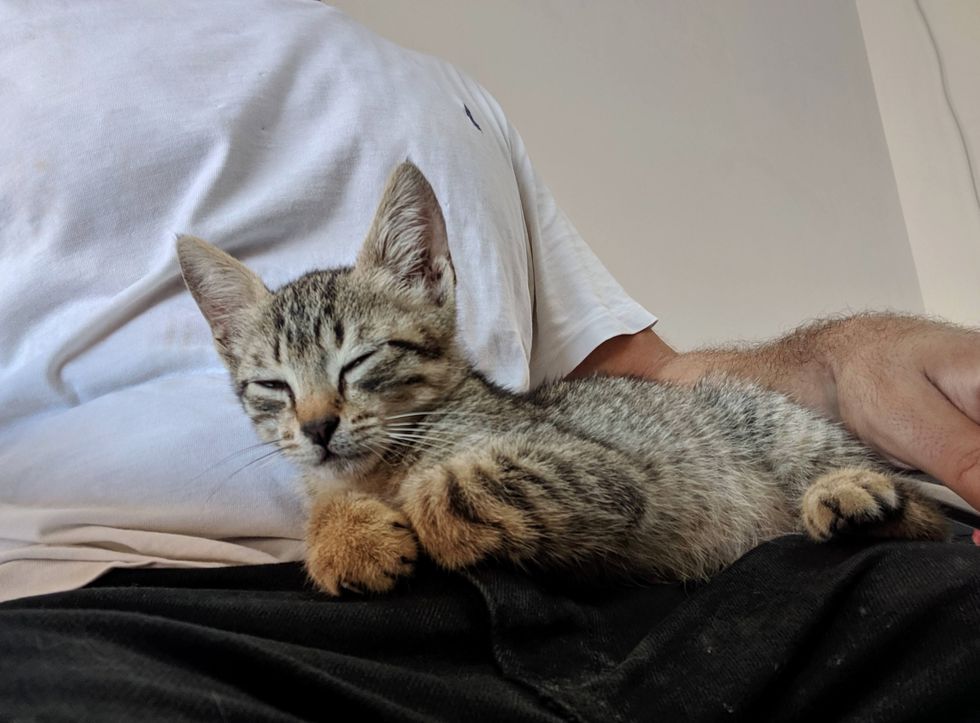 M. Haydar
But the little cuddle-bug quickly crept his way into his heart. Two days later, Haydar talked to his fiancee about bringing home a new addition to the family.
"I couldn't help but take him home," Haydar said.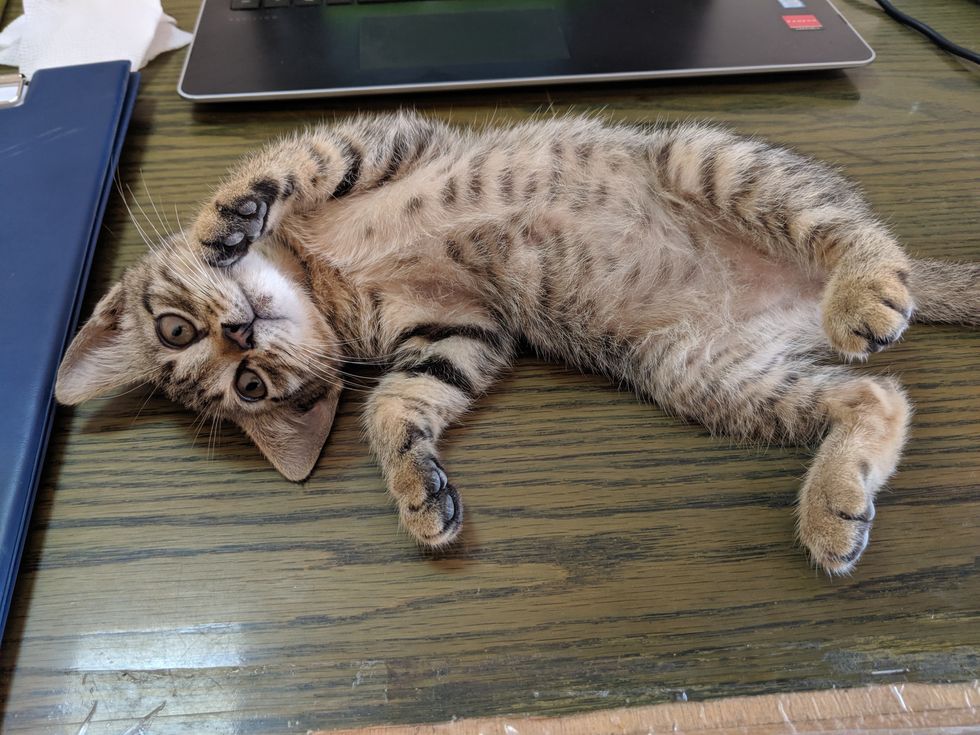 M. Haydar
They named the kitty Osha, got him the medical attention he needed and officially made him a part of their family.
"Osha was extremely cuddly right from the start," Haydar told Love Meow.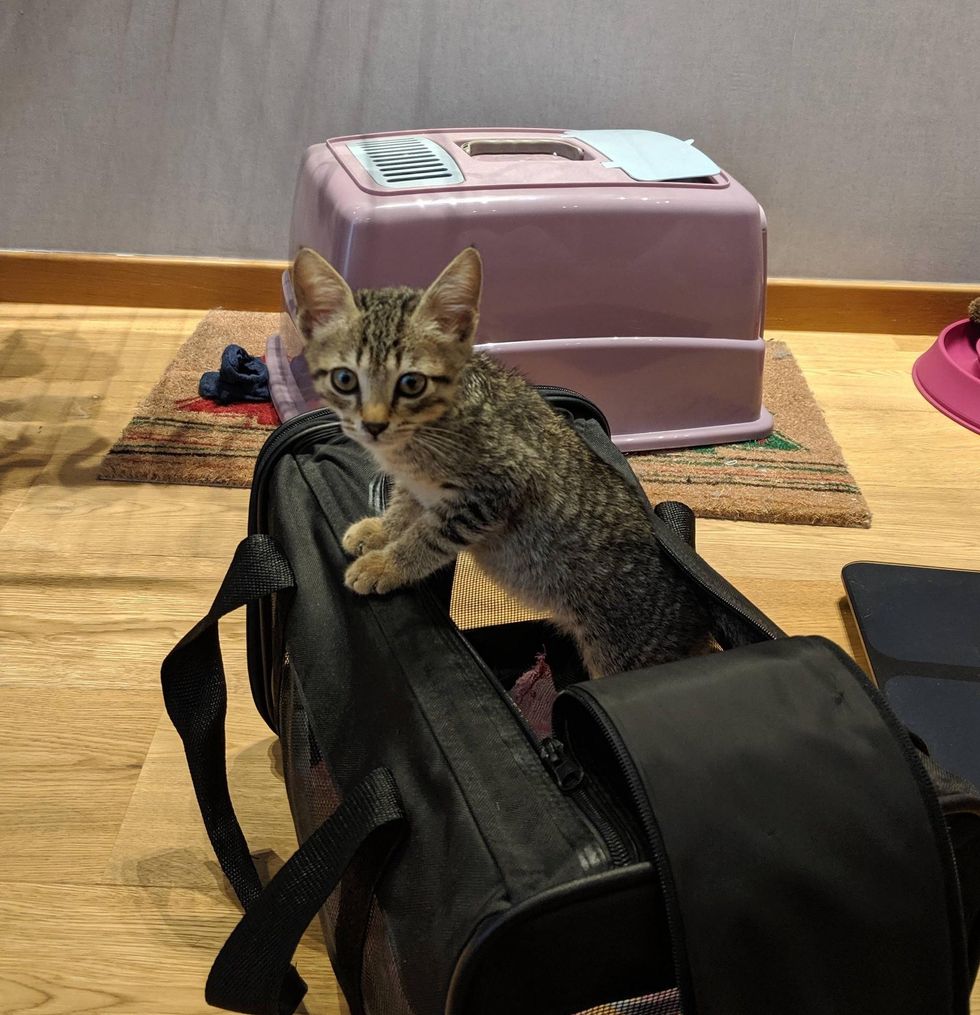 M. Haydar
When he is not running around the house, creating mischief, he is cuddling with his human dad.
"He spends his time playing until he tires himself out and then comes to sleep in my lap or on my chest."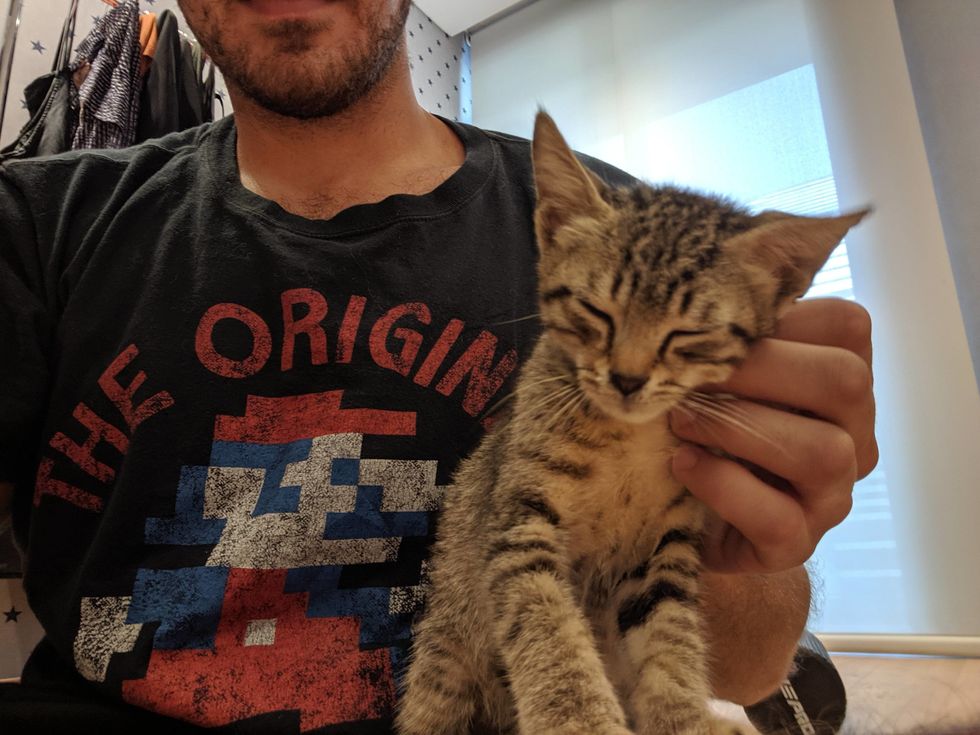 M. Haydar
He has met one of his new feline siblings, Ferguson, who is very intrigued by this bundle of energy.
Osha is loving his new life as an indoor cat -- no more worries about shelter and food.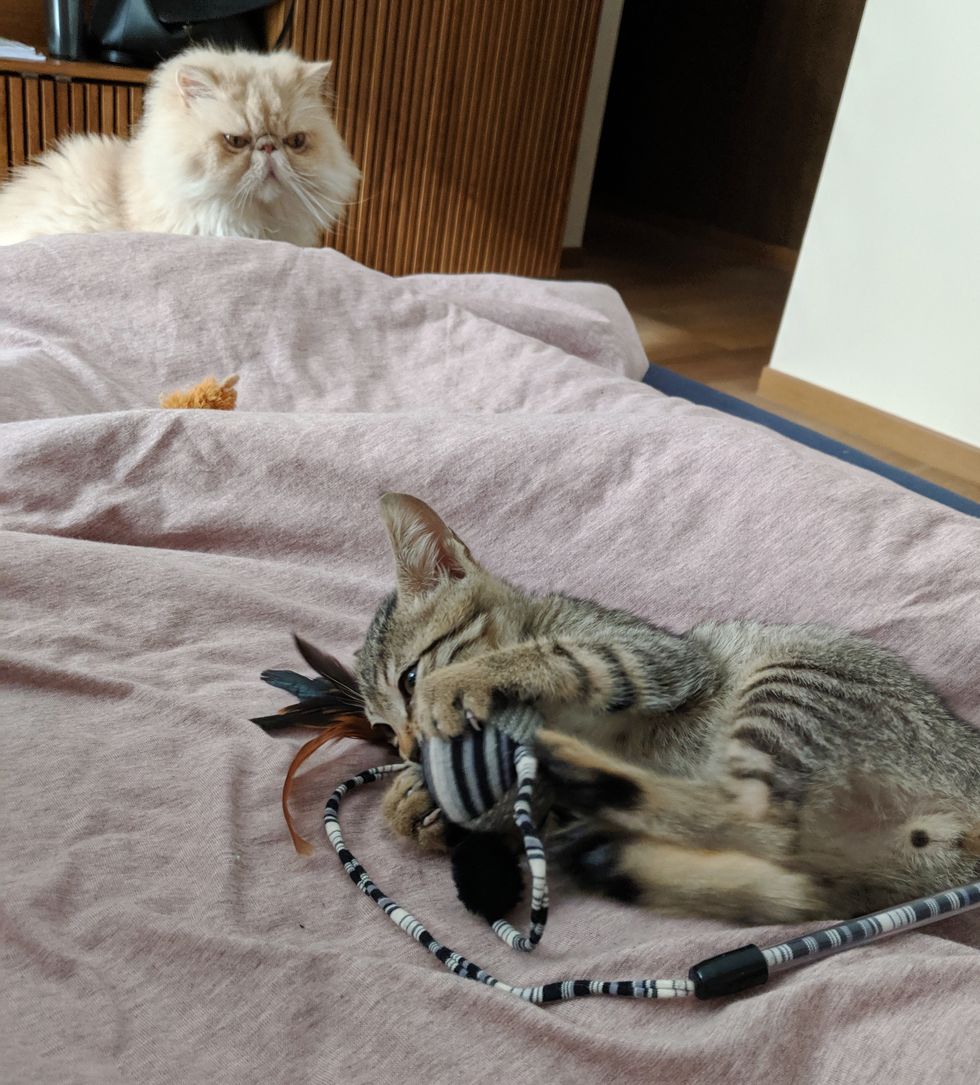 The sweet tabby walked up to his human friend and decided to follow him everywhere he went.

10 days later, he has a roof over his head, an abundant supply of food and a warm lap to sleep on every day.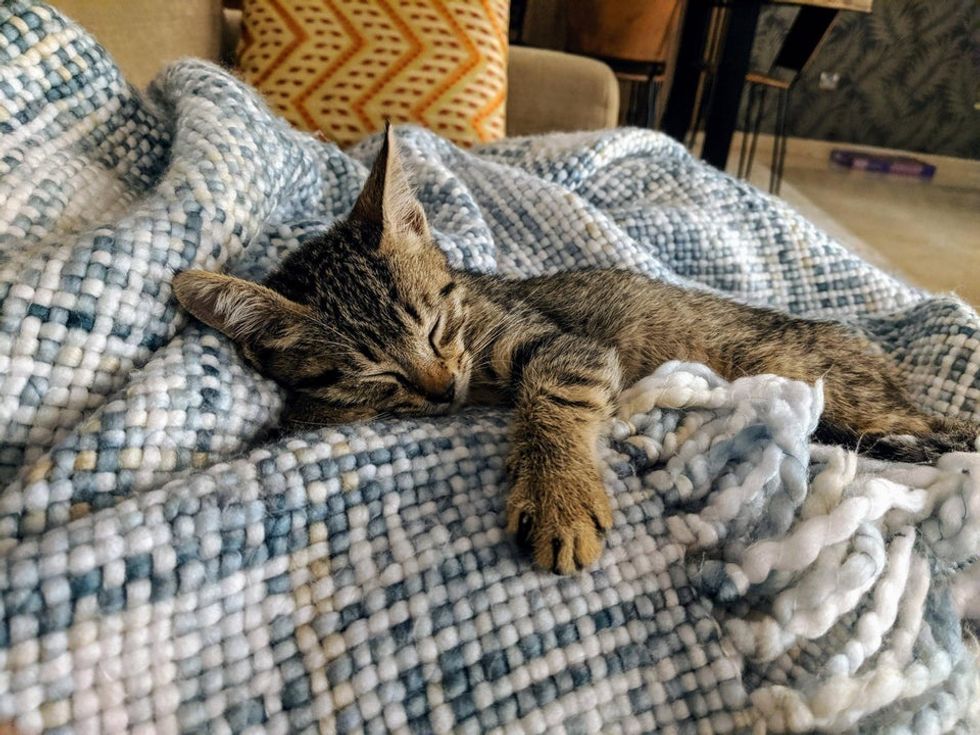 M. Haydar
Share this story with your friends.
Related story: Stray Kitten Walks Up to Dog Walker and Insists on Going Home with Her