An employee of a Home Depot heard meowing outside and found a tiny calico kitten in need of help.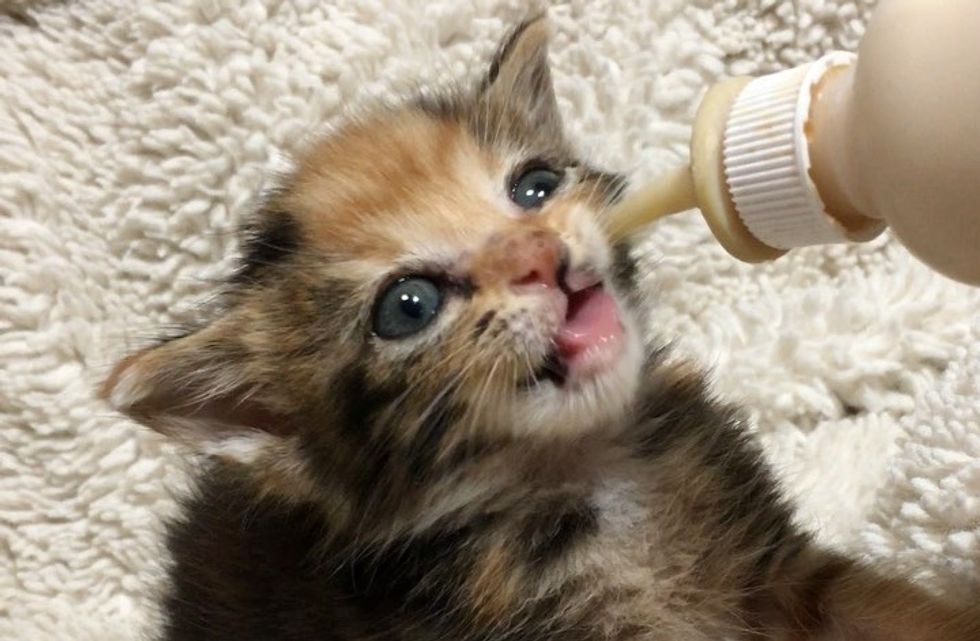 Casaundra Maimone
About three weeks old, Casaundra Maimone, a foster volunteer of Juliet's House Animal Rescue (in Greensboro, North Carolina), received a call about a kitten found outside a Home Depot.

A store employee heard her cries and found her without a mom and siblings. She brought her inside and other employees also came to help.
They immediately got her a box and some soft blankets and reached out to the rescue as the kitten needed medical attention.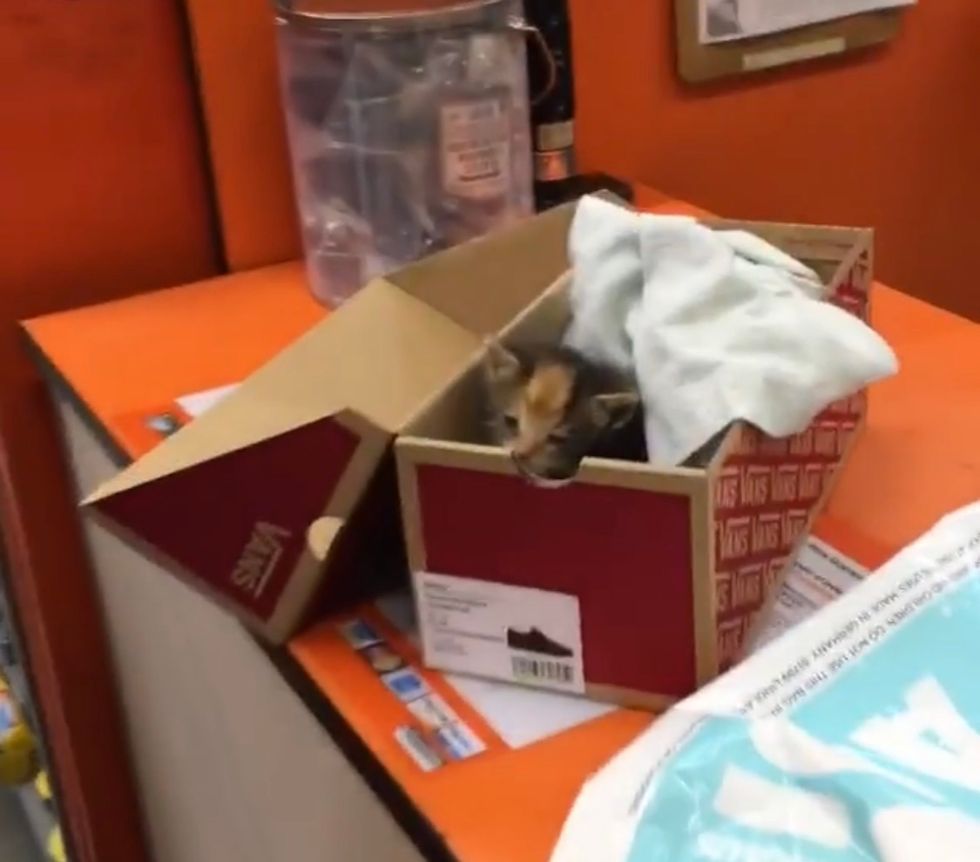 Casaundra Maimone
Casaundra rushed to the store and saw the kitten in her makeshift bed, exhausted. She had an eye infection and was covered in fleas.
All the employees had fallen in love with the little calico and were happy that she was getting help. They said their goodbyes to the kitten as she left with her foster mom.
(Scroll down for video)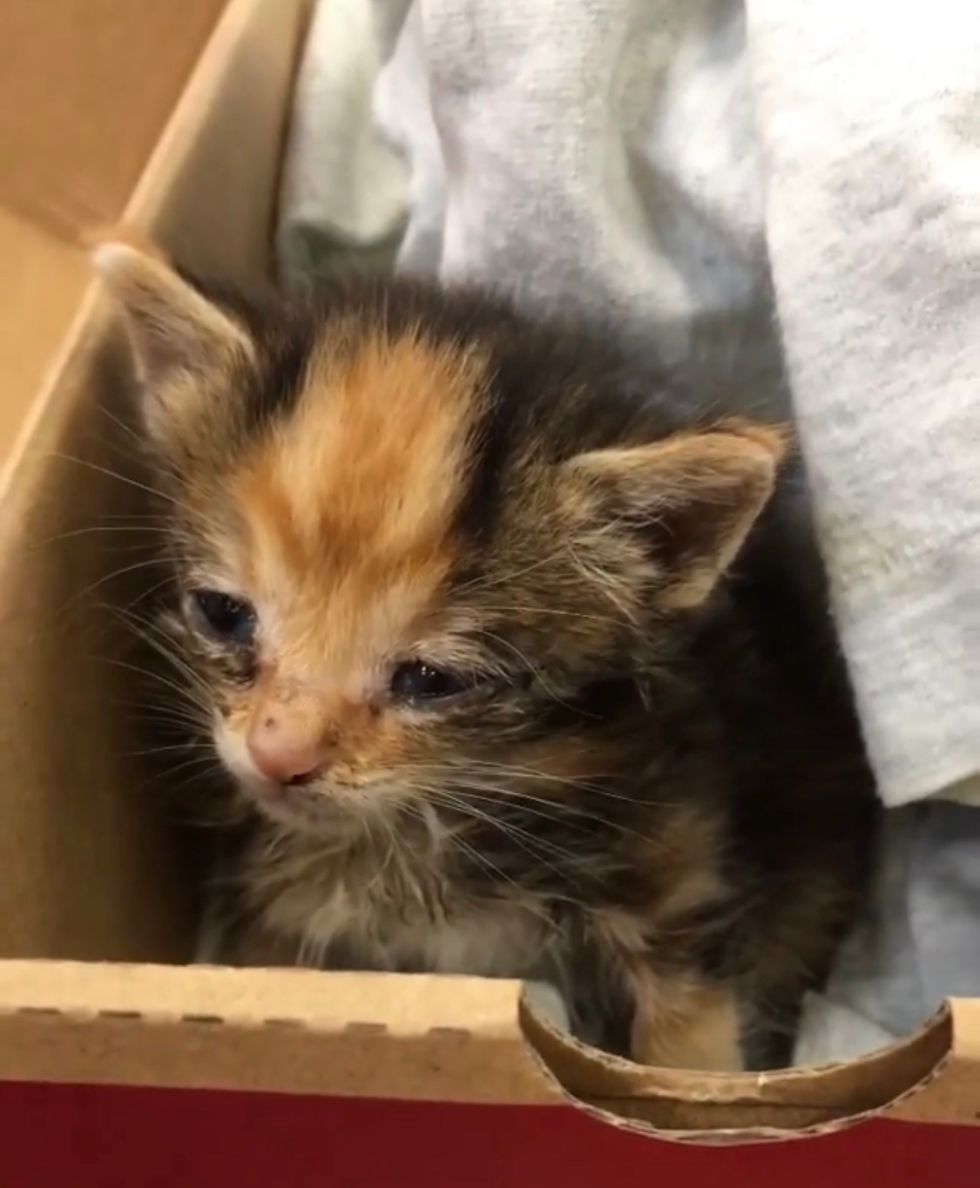 Casaundra Maimone
After a much-needed bath, the kitten felt much better without the pesky fleas. She got a full belly and plenty of rest that night.

The little calico, named Maize, perked up the next day and got back on her paws. She explored a bit around her nest and then settled on her blanket, kneading away.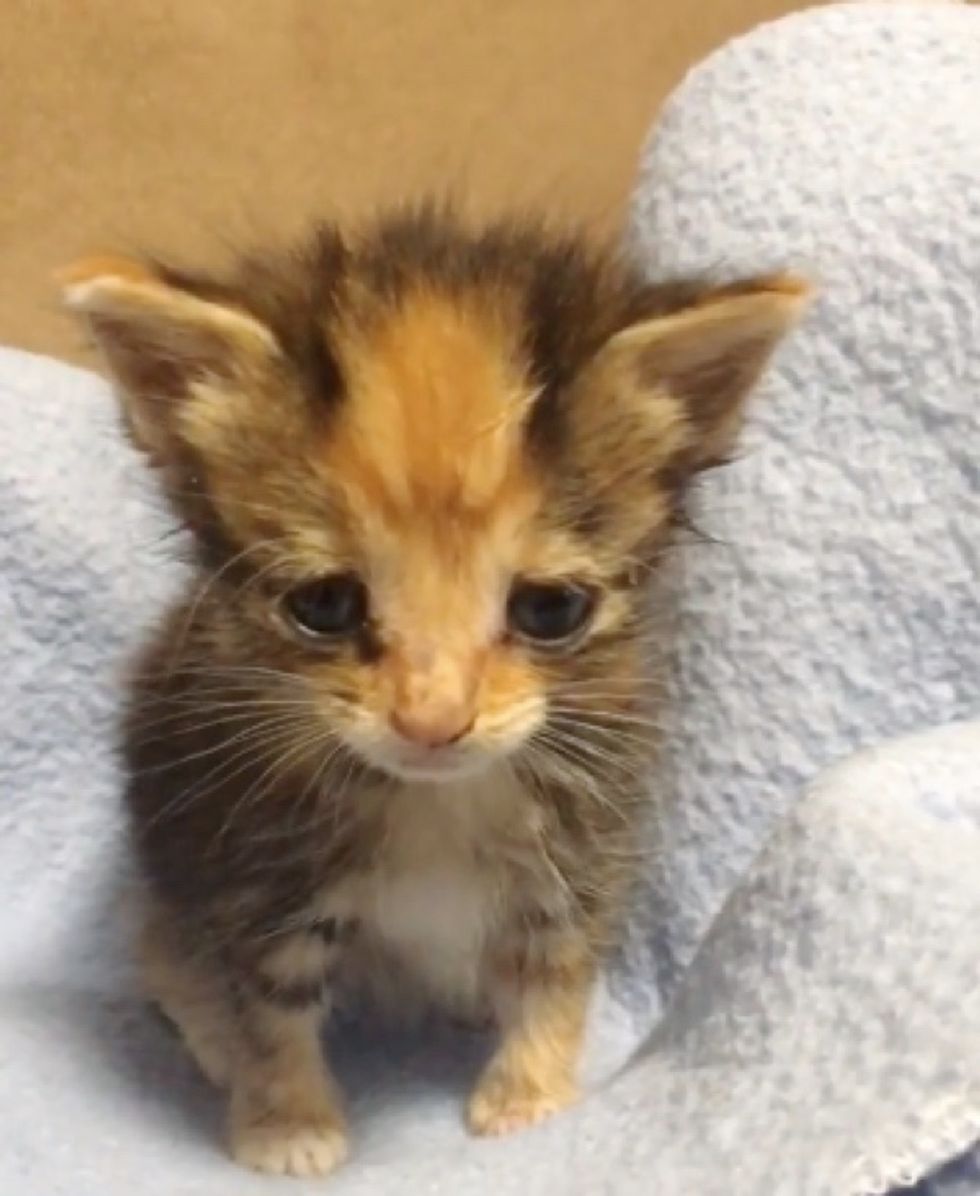 Casaundra Maimone
After a few days of round-the-clock feedings, Maize gained weight and a lot of energy. Her eyes cleared up and she was eating like a champ.

The calico took a liking to Casaundra's dog Winnie and would snuggle with her whenever she got a chance.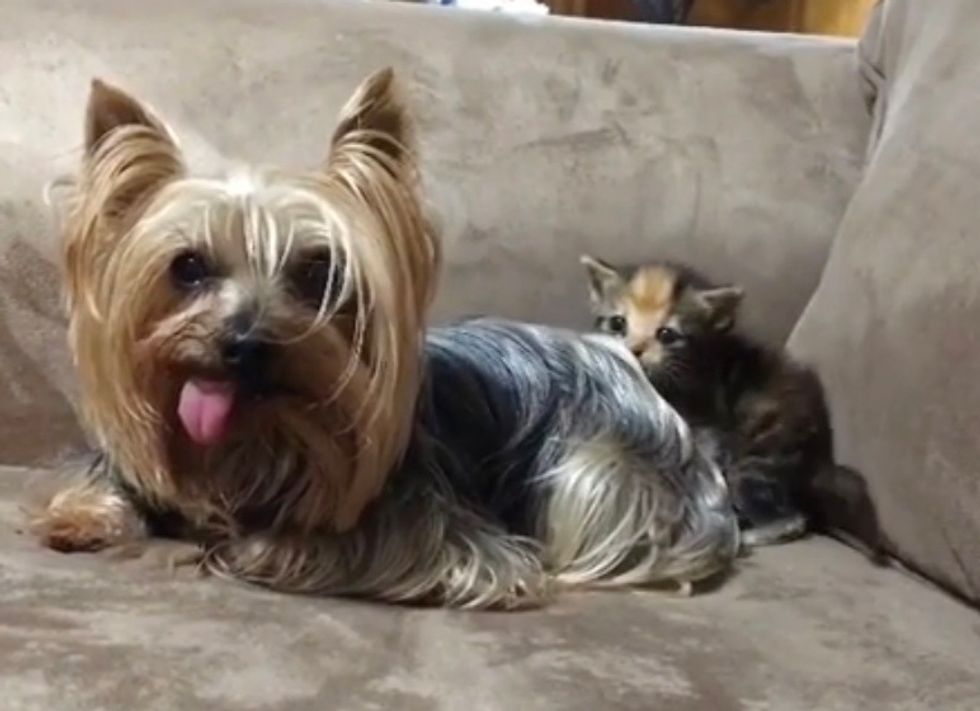 Casaundra Maimone
Knowing that Maize would do better with a friend, Casaundra introduced her to a ginger kitten named Pumpkin, and the two quickly hit it off.

Watch Maize and her journey in this video:
Kitten rescued by employee, gets a second chance at lifeyoutu.be
Pumpkin would mimic whatever Maize would do.
When she figured out how to eat solid food, the little ginger boy would watch and try to follow suit.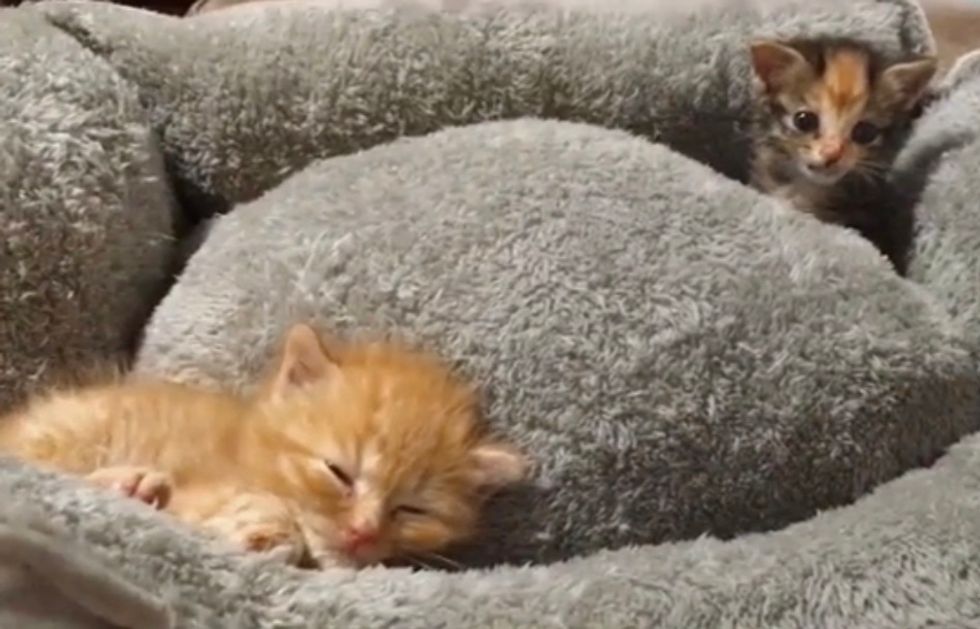 Casaundra Maimone
Pumpkin who is also a rescue, is happy to have a new sibling to cuddle with.

They no longer need to worry about food and shelter and are enjoying their VIP life with their canine friend.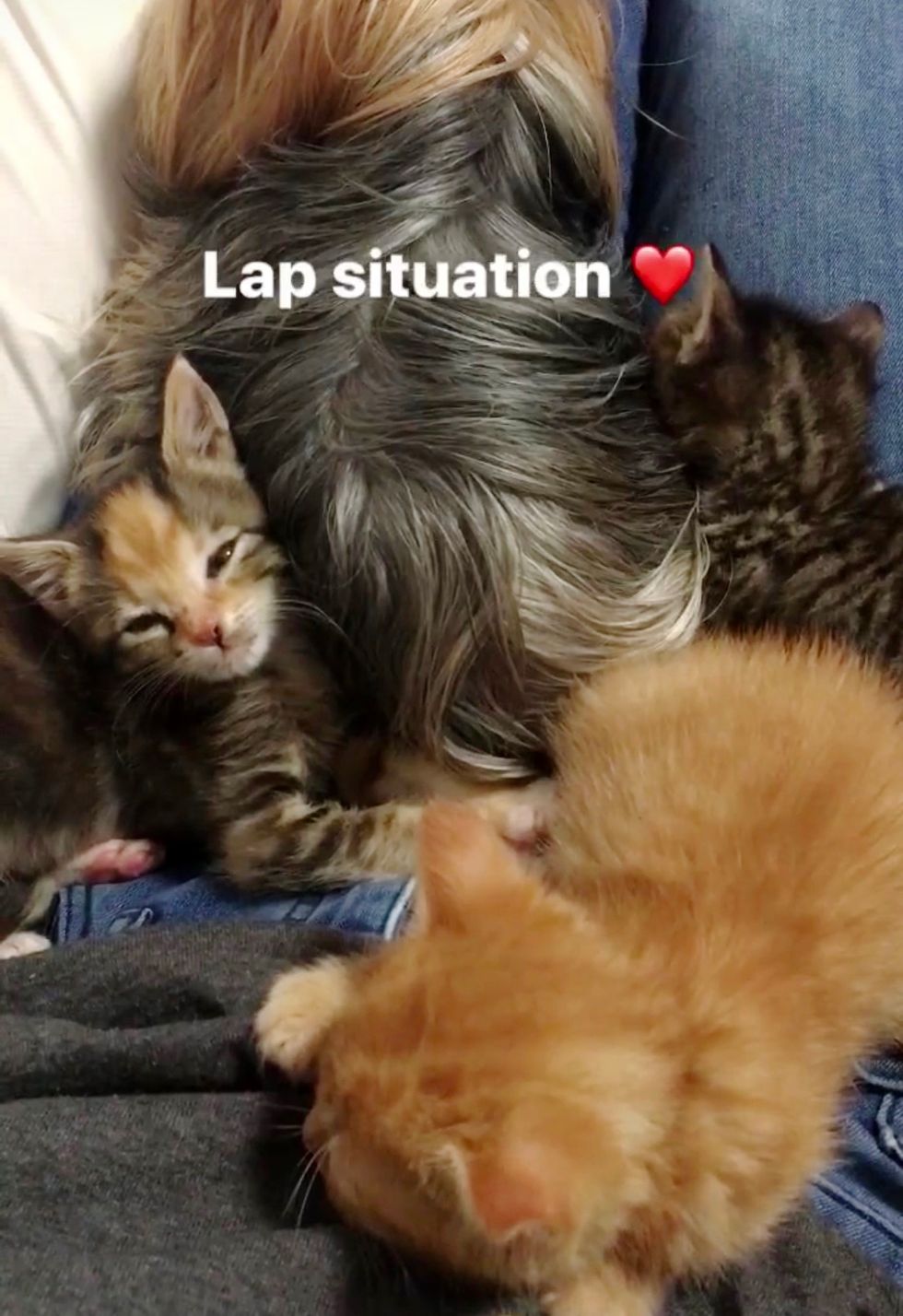 Casaundra Maimone
Share this story with your friends. Follow updates on the kittens on Facebook and Instagram.
Related story: Employee Brings Orphaned Kitten to Work and the Kitty Decides to Offer Everyone "Help"