A man moved into his new home and found a little stray kitten meowing in front of his house.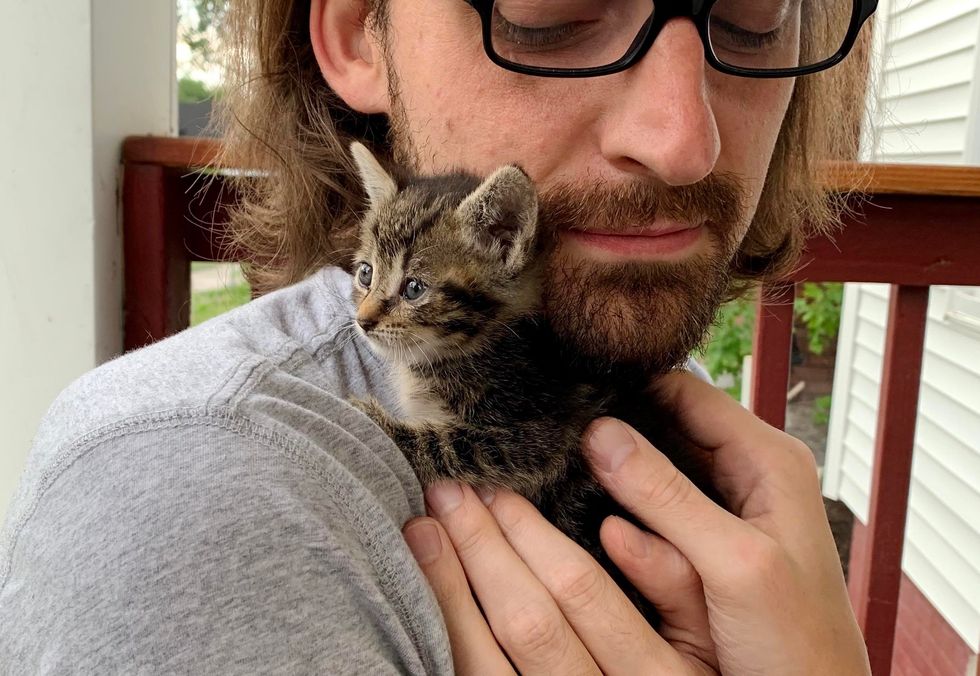 Stephen Austin
Stephen Austin, a Detroit resident, moved into his new house this week and has been hearing constant meows outside at night. As an animal lover who has two cats of his own, he tried to find where the cries came from.

It wasn't until yesterday afternoon that he and his friend were able to spot the little one responsible for the meows. A tiny tabby poked her head out of a bush in front of the property when she saw Stephan and his friend. She mustered up her courage and walked out towards them.
"She approached us when we walked up to her but she was pretty stressed and scared," Stephen told Love Meow.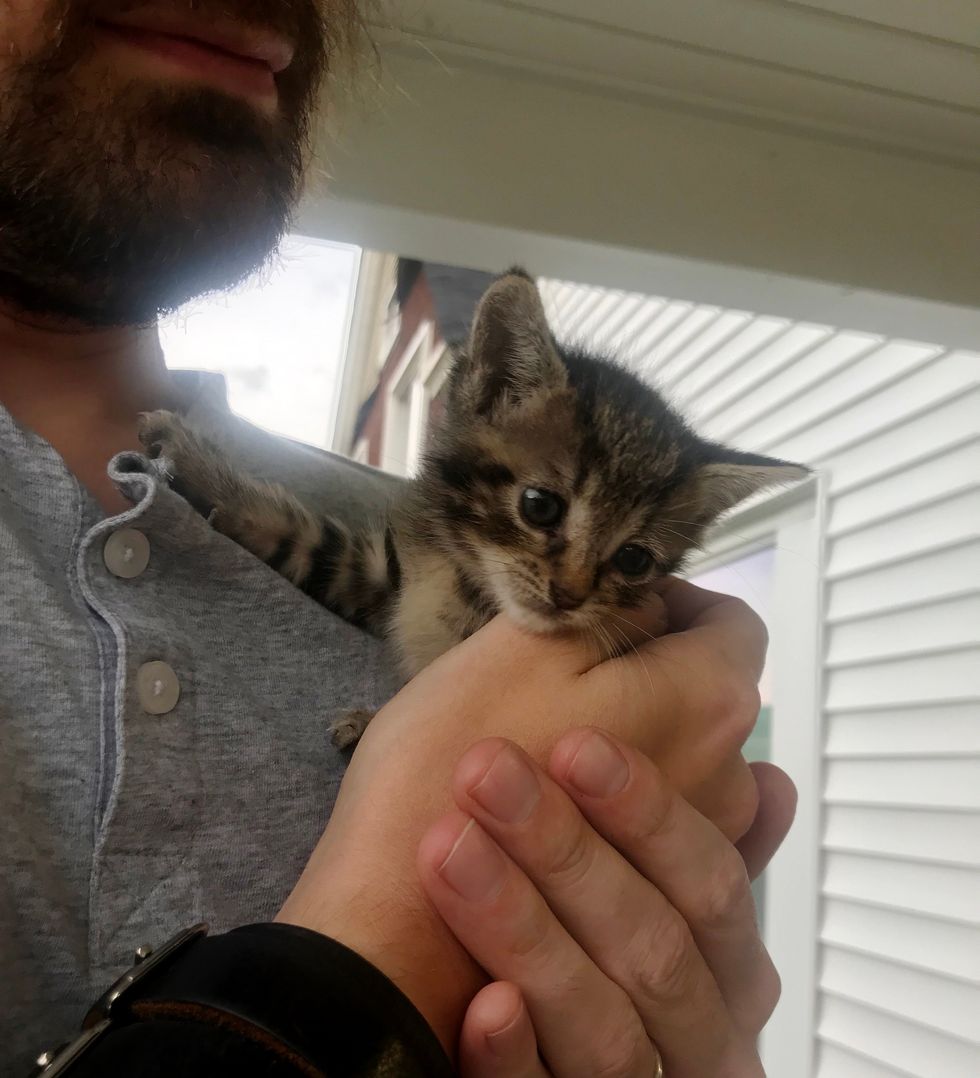 Stephen Austin
The kitten was all alone, shaking in fear but wanting attention at the same time. Stephen gently scooped her up and placed her on his shoulder for a cuddle.
As he was petting her, the little shy kitty started to calm down and even let out the tiniest purrs as if she knew she was in safe hands.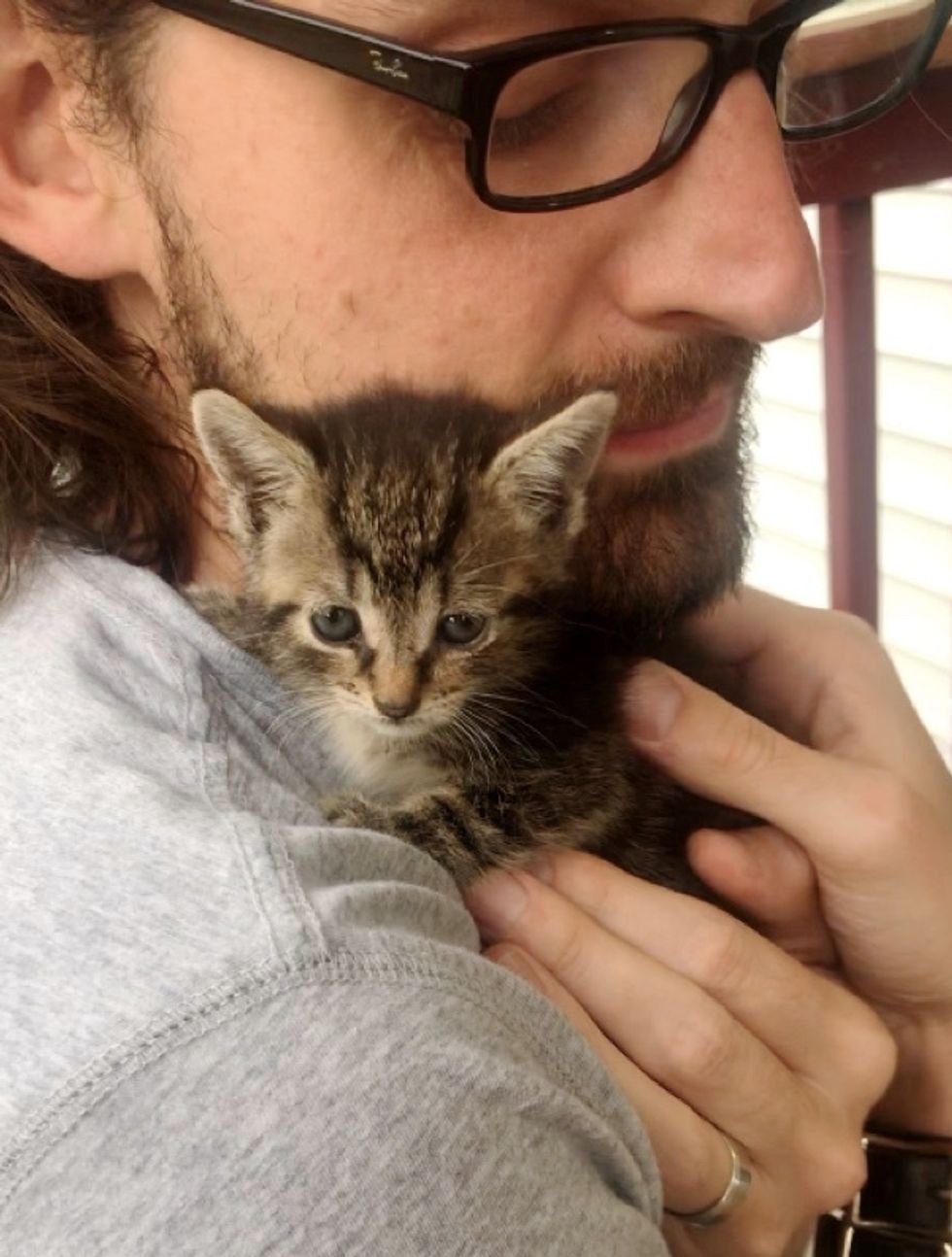 Stephen Austin
After checking around the neighborhood, they believe the kitten was most likely born to a stray cat and somehow got left behind.

Since Stephen is still in the process of unpacking and settling into his new abode, his friend has offered to foster the kitten until they are ready to officially welcome her home.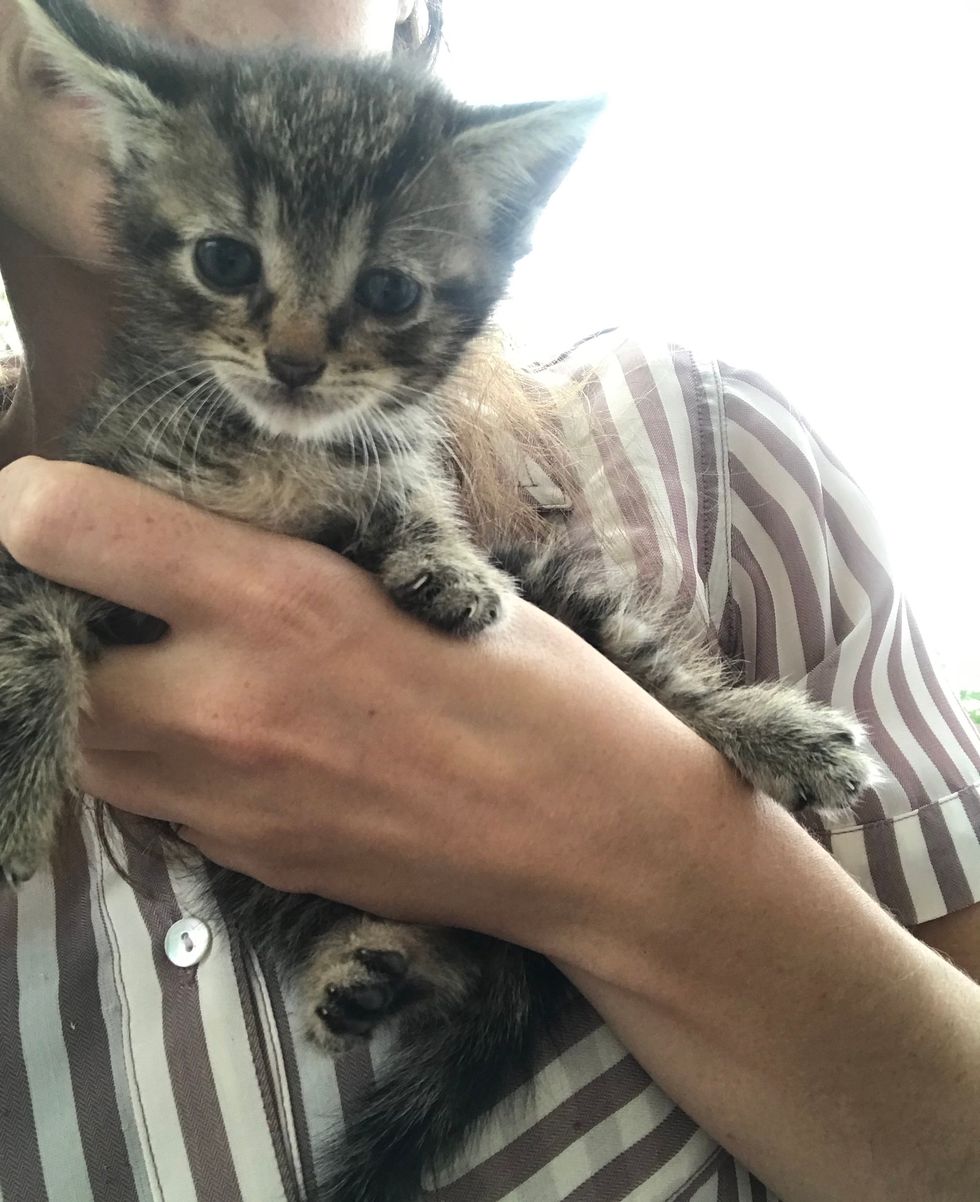 Stephen Austin
She took her to the vet, got her some eye drops and treated her for fleas. "My friend fed her as soon as she got home from the vet. She was hungry."

Watch the kitten's journey in this video:
Man found stray kitten in front of his new houseyoutu.be
The tabby girl dove right into a bowl of food and went to town.
After getting a full belly, she nestled in her human's lap for some much-needed TLC. She was rumbling with her adorable little purrs while getting chin scratches.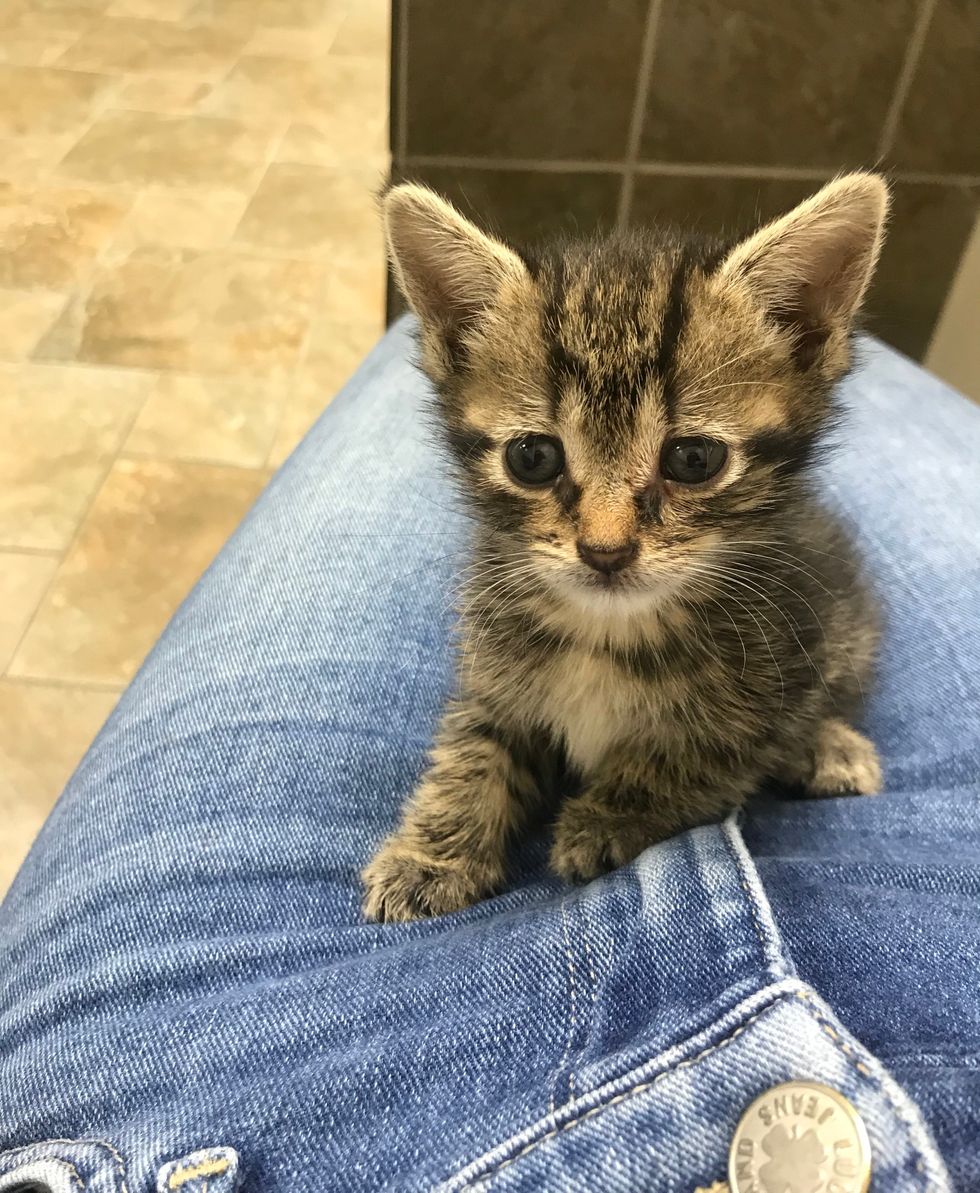 Stephen Austin
That night, she went to sleep, feeling full, safe and loved.

Coincidentally, Stephen had a similar encounter with another kitty who also strayed their way into his life. "I went through this 15 years ago with one of my other cats," he said. "I, for one, welcome my new kitten overlord."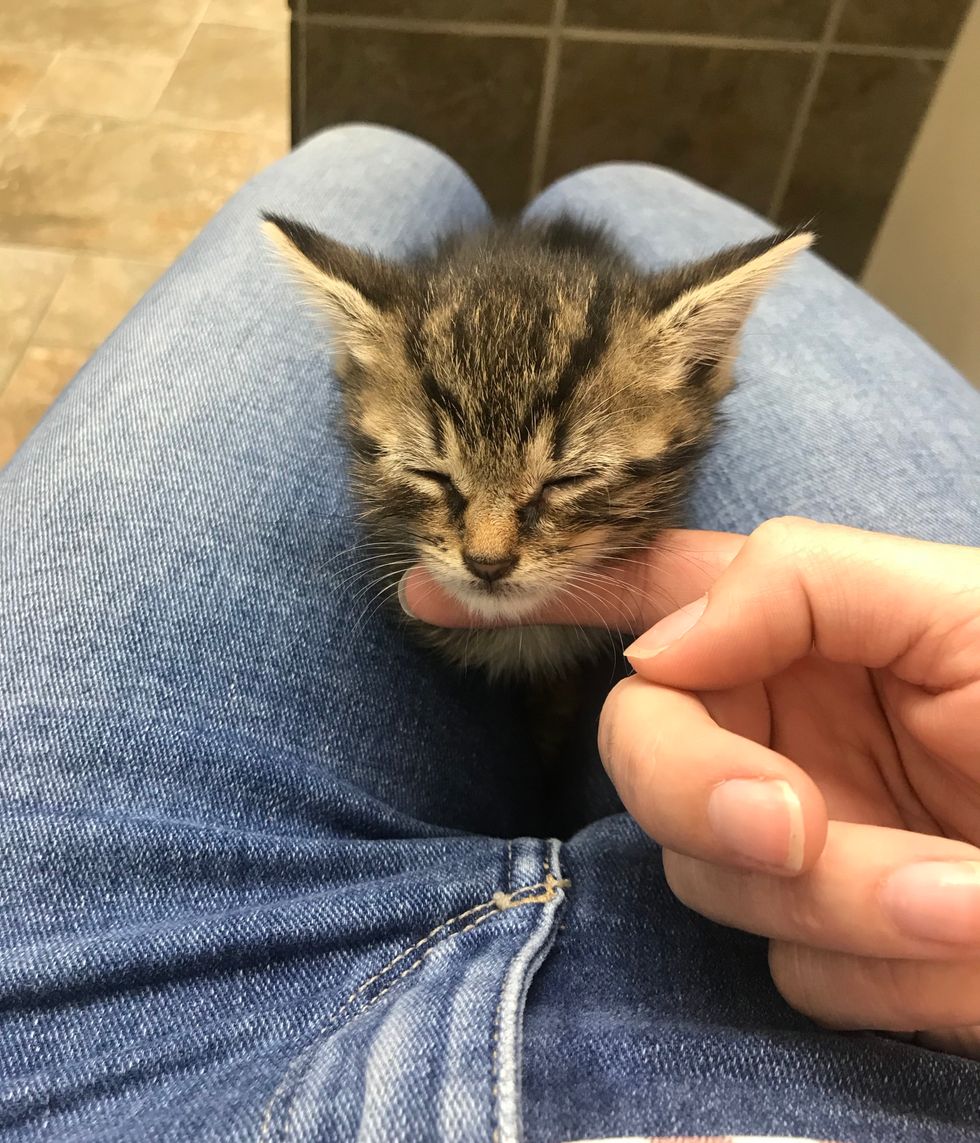 Stephen Austin
They never expected their new home would come with a little kitten, and are glad she chose them to be her family.

The sweet tabby is making up for lost meals and love by eating and cuddling up a storm and purring nonstop in pure bliss.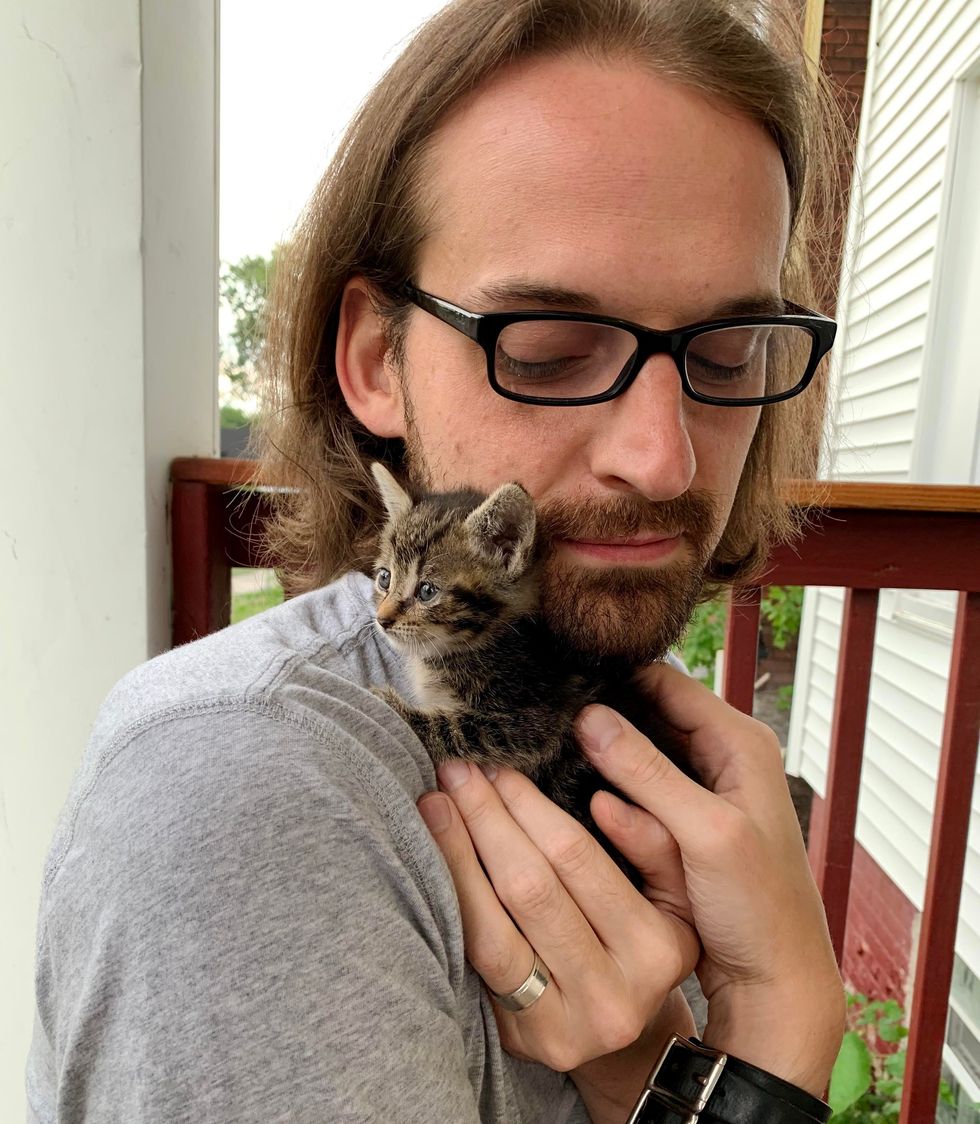 Stephen Austin
Share this story with your friends.
Related story: Man Went for a Work Break and Came Back with a Kitten on His Shoulder