Little Smudge is an eyeless kitty who has gone through quite a journey before he made it in Blind Cat Rescue, his permanent home.
He was found as a stray by a good Samaritan who took him to the vet right after the rescue. Smudge was in poor shape, but the vet treated him and got him healthy. His eye lips were sealed to avoid infections. They were desperate to find Smudge a place for him to go. Jim and Joan, a couple, who were vacationing in Florida learned that the cat needed transportation to get to Blind Cat Rescue. "(They) agreed to stop and pick up Smudge and bring him home to us on their way through," said Blind Cat Rescue, a cat sanctuary for blind cats and special needs cats.
"Little guy shows it takes a village to save lives some times." But it's all worth it when the staff members see how happy Smudge is at his permanent home.
Smudge the blind stray cat saved by a good Samaritan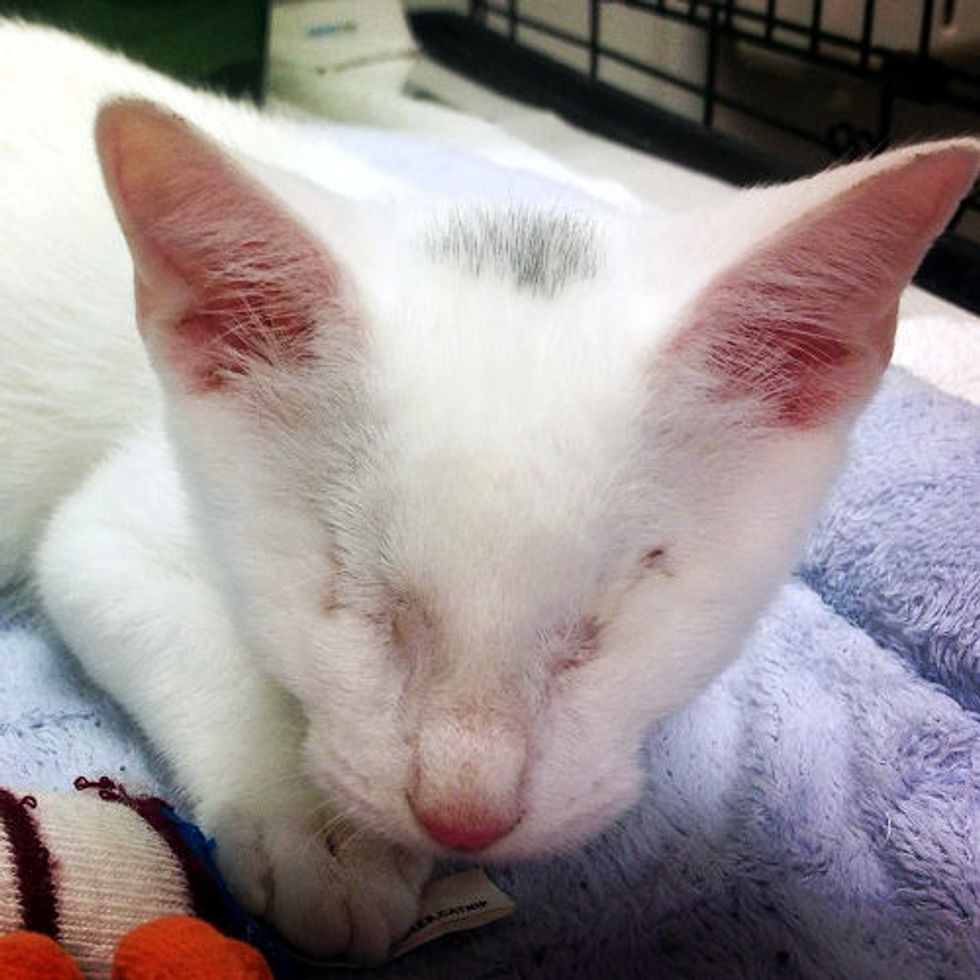 He was treated by the vets and brought back to health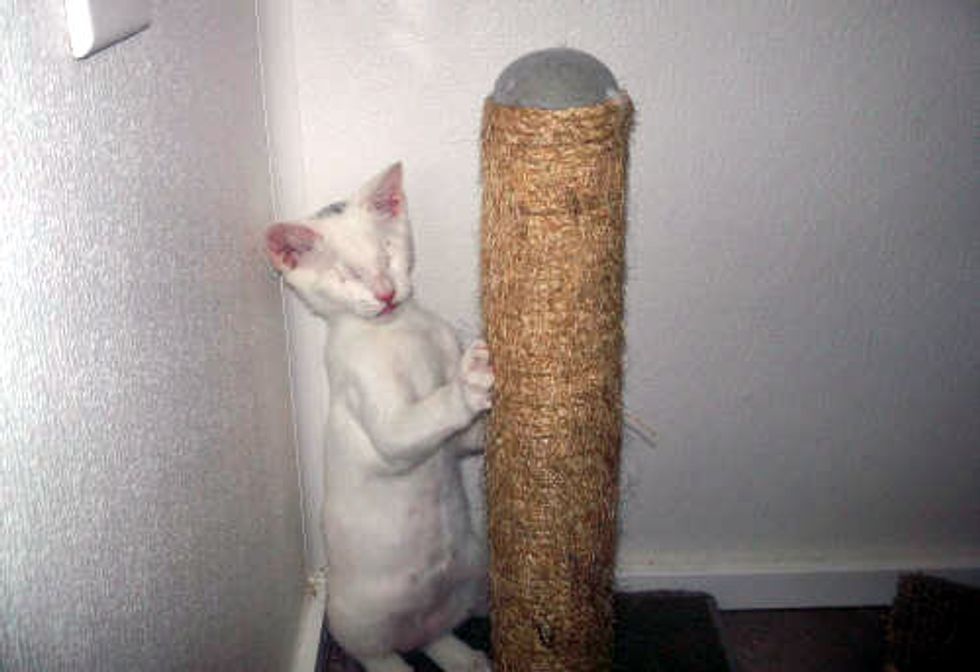 Despite not being able to see, Smudge loves life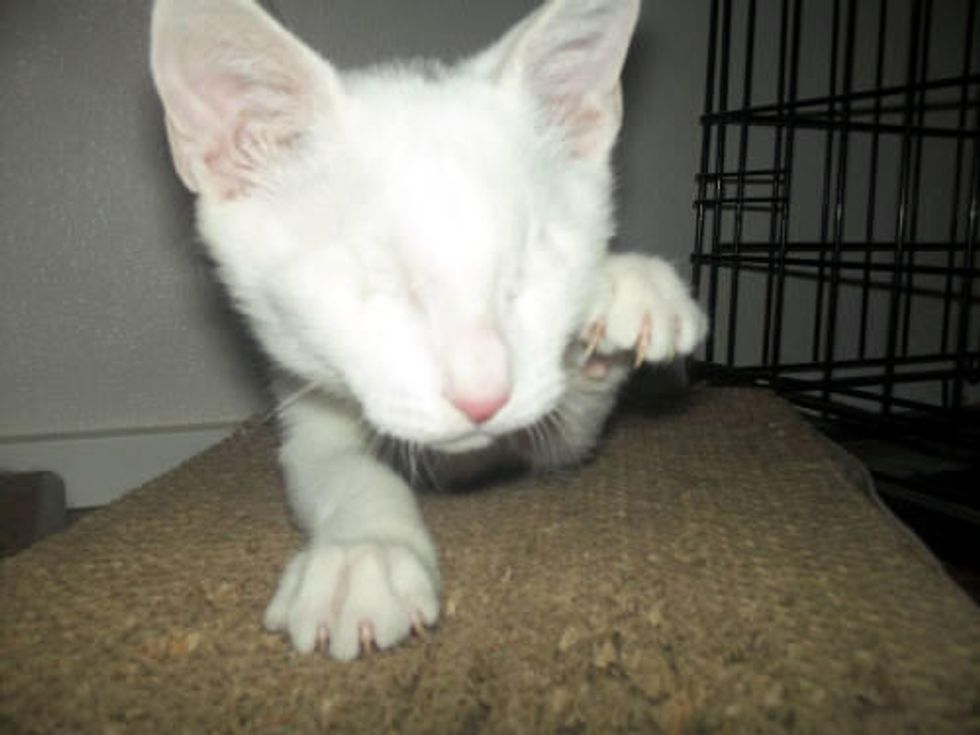 A couple who were vacationing in Florida learned his story and helped take him to Blind Cat Rescue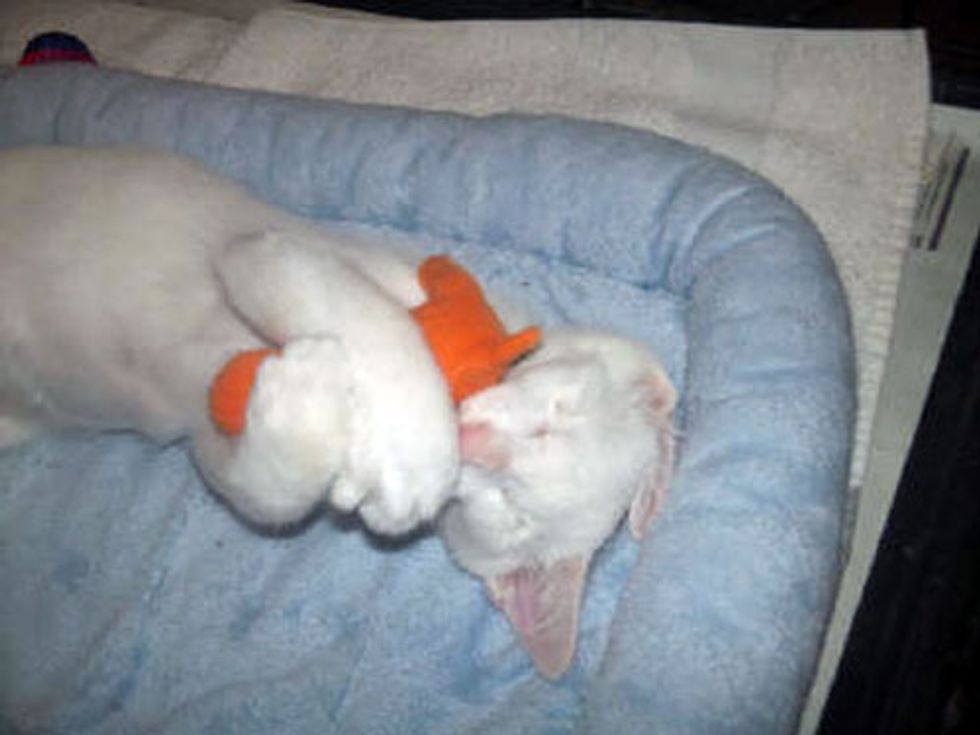 Happy to have a place to call home.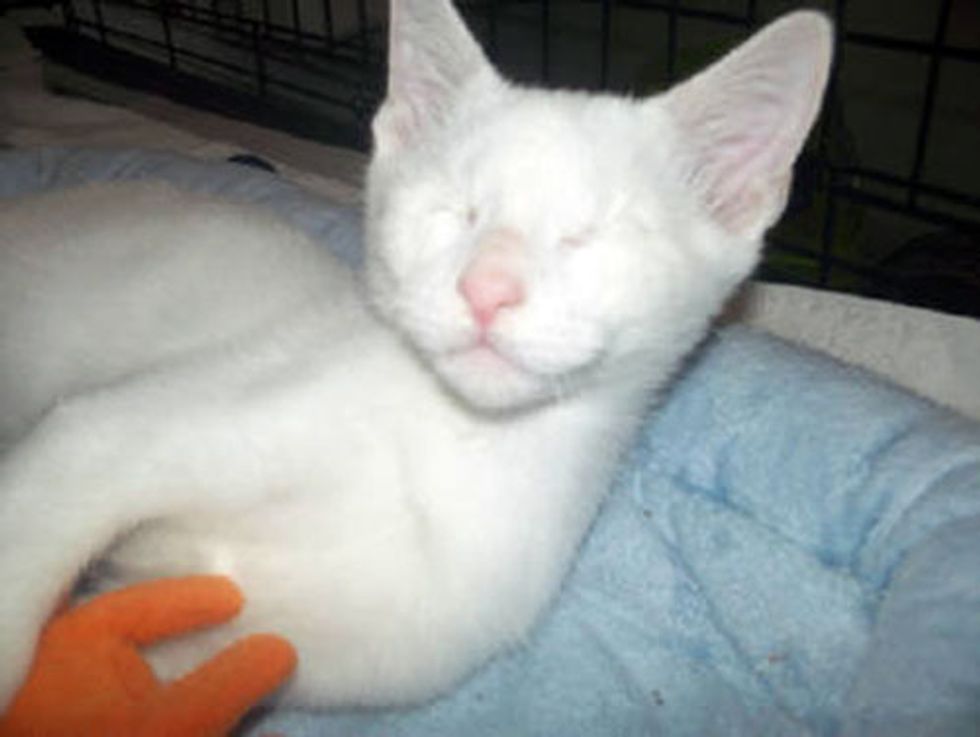 Photos by Blind Cat Rescue (follow them on Facebook).