It was the right time and the right place when a vet saw a stray cat nearly hit by a car in front of him. He got out of his car to check on the kitten, fully expecting her to run away, but instead she stayed there meowing at him...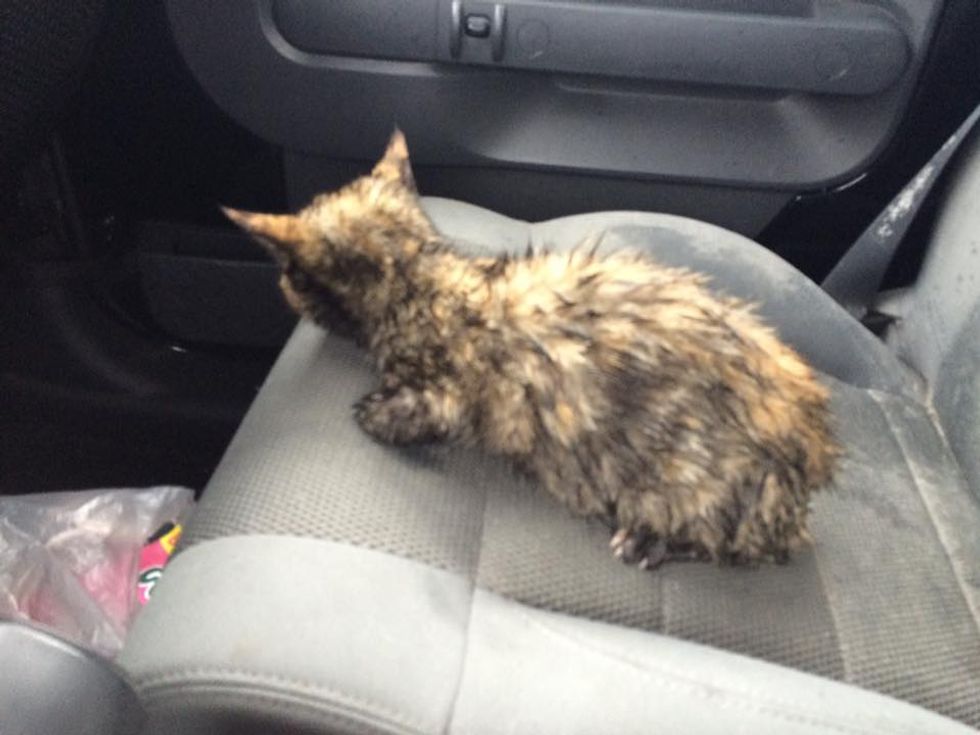 Photo: BroughtMyPartyPants
"I watched her bounce around under the undercarriage of the car, then run off (awkwardly). The car that hit her swerved to miss her and slowed down for a bit, but then drove off when she ran," imgur user BroughtMyPartyPants said. "Their swerving saved her and they at least made sure she ran away before driving off."
As a vet, he understands that feral cats are often difficult to approach.
"The little kitten just sat there meowing at me instead of running away. So I picked her up, put her in my car, and went to my vet clinic. She purred the whole way."
At the vet clinic!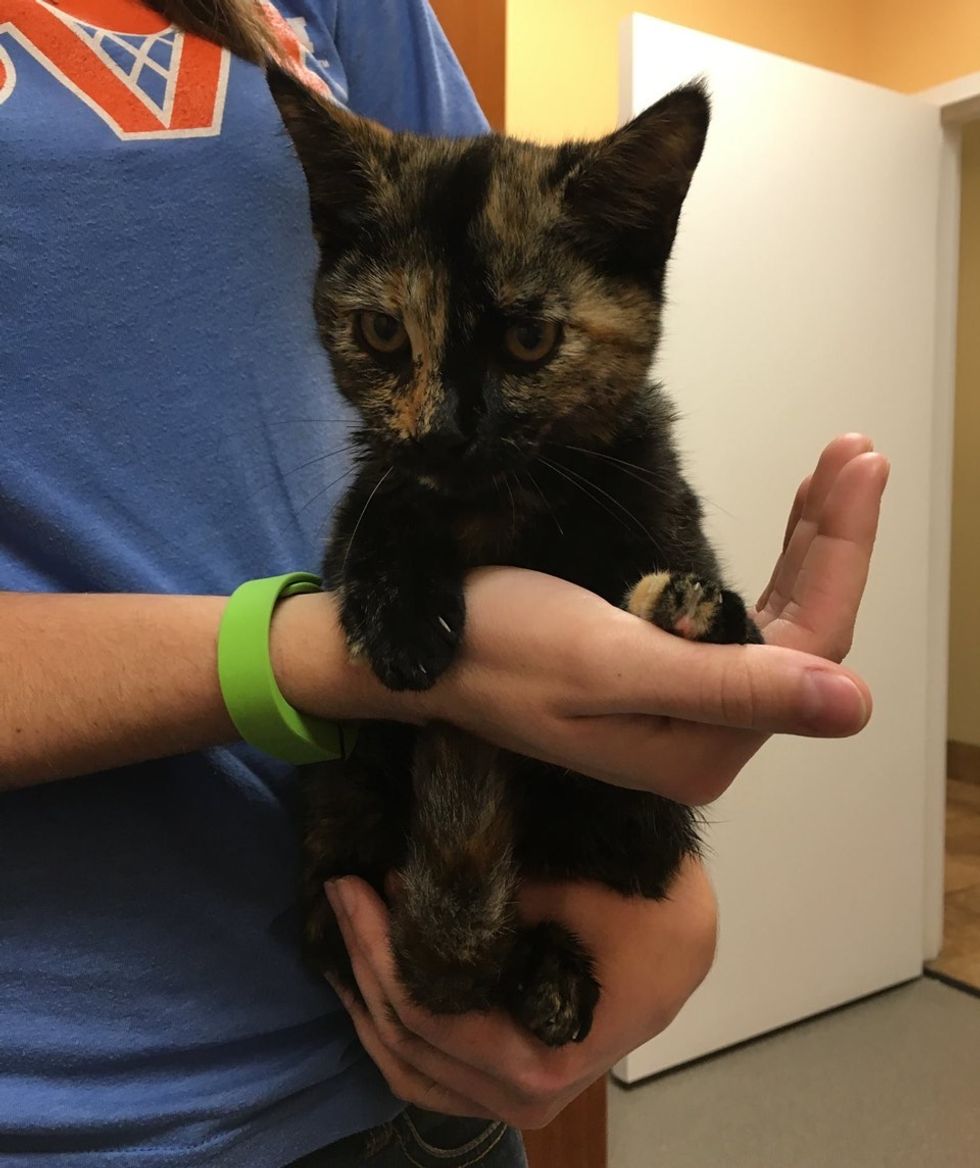 Photo: BroughtMyPartyPants
The kitty survived the accident unscathed. The vet treated her for fleas and a broken baby tooth. "She happily wolfed a can of kitty food down and loved being handled and pet. I put an ad on Facebook and craigslist to try and find an owner."

"I was happy to take her home and foster her until her owner was found."

He was worried about his dogs when he took the kitten home, but his worries soon disappeared as the kitty commanded her respect from the dogs and showed them who the boss is!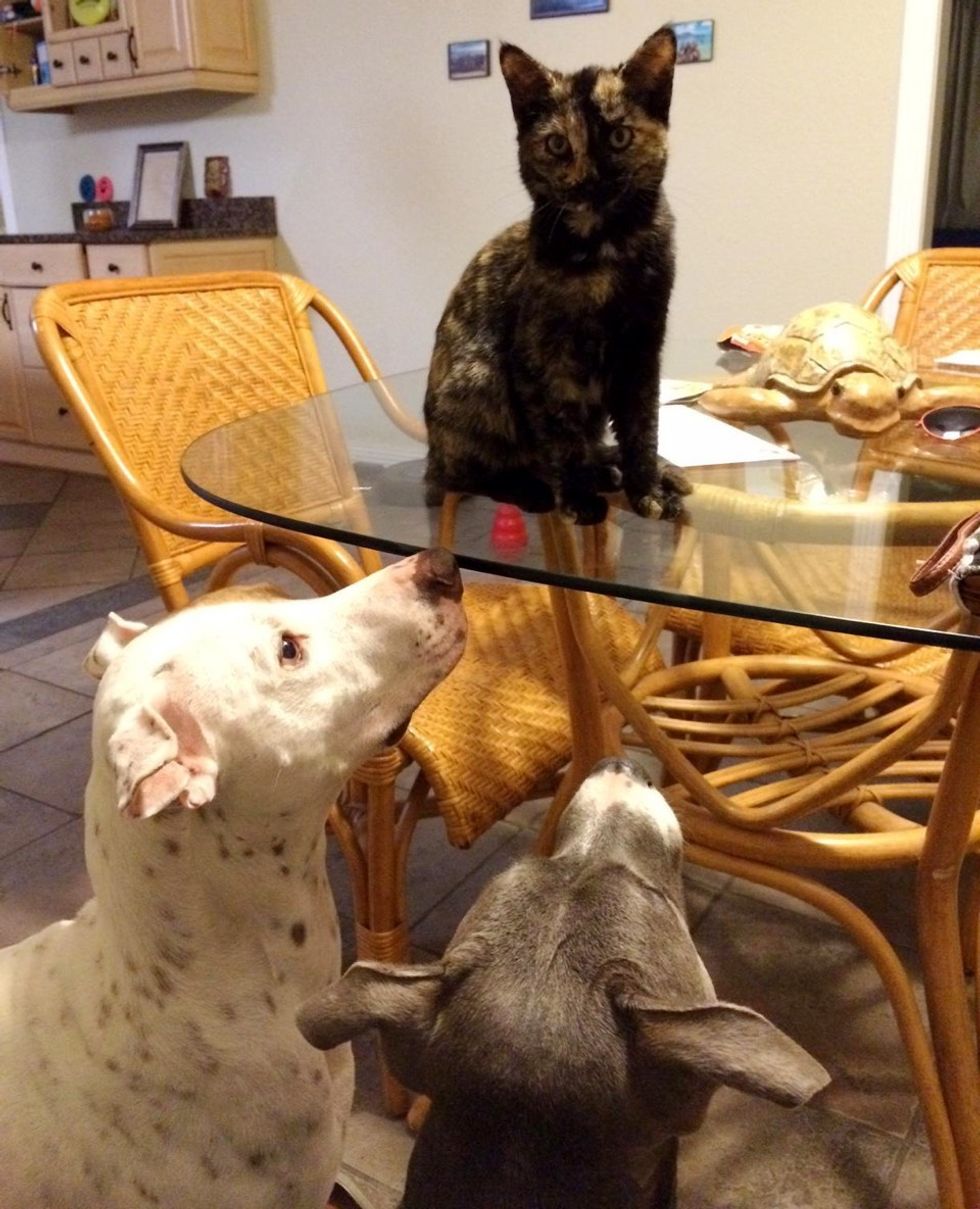 Photo: BroughtMyPartyPants
He gave them proper introductions and made sure every interaction between the kitten and the canine friends was positive.

"The kitten refused to run from the dogs.... Now all three mammals live in peace."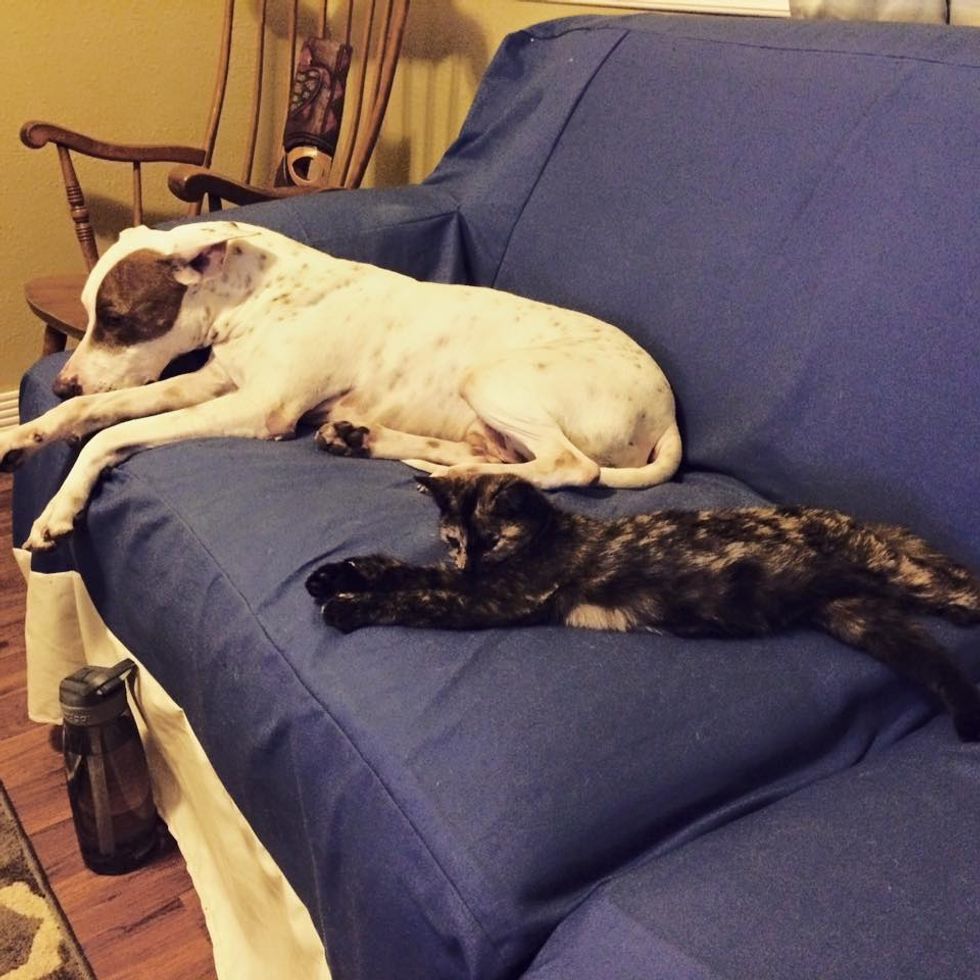 Photo: BroughtMyPartyPants
No one came forward to claim the cat and a microchip couldn't be found in the kitty.
"That whole 'fostering' thing went out the window. I've dewormed and vaccinated her, and she's due to be spayed next week."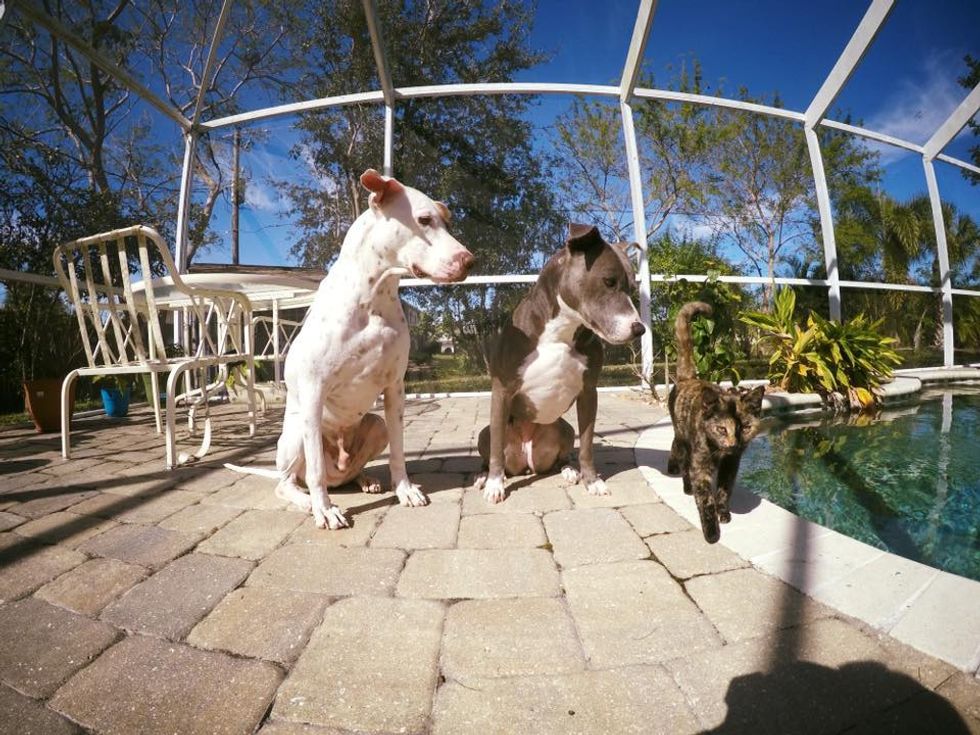 Photo: BroughtMyPartyPants
The tortie girl enjoys climbing the screens, meowing at 4AM for food, belly rubs, catnip and running around with the dogs.
They haven't decided on a name for the kitty, but she's surely loving her new life and her forever loving home!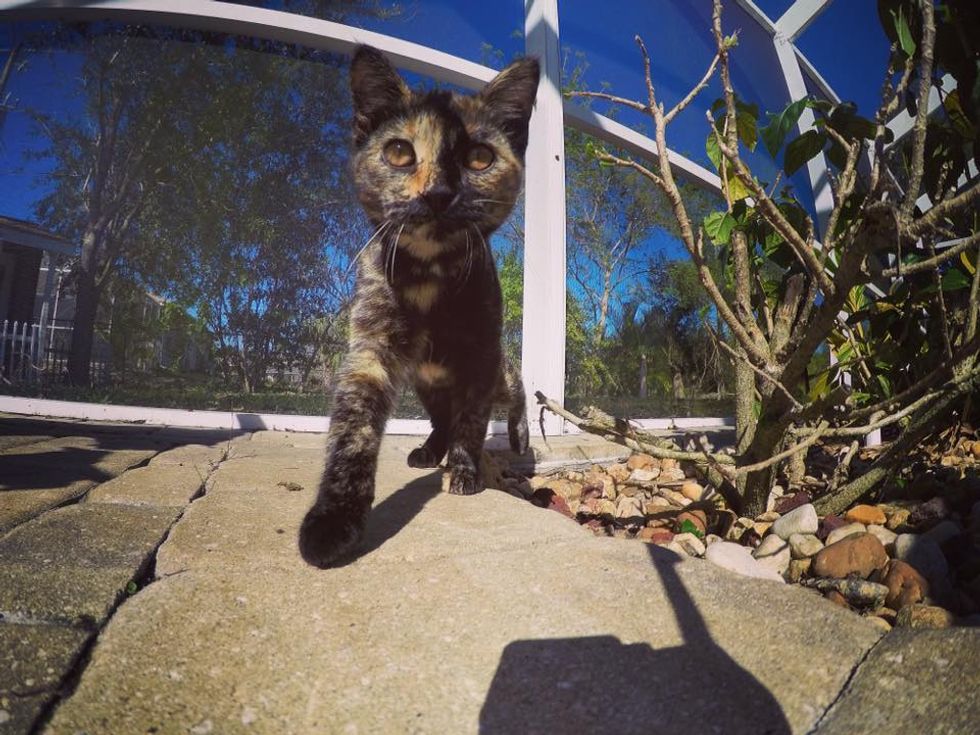 Photo: BroughtMyPartyPants